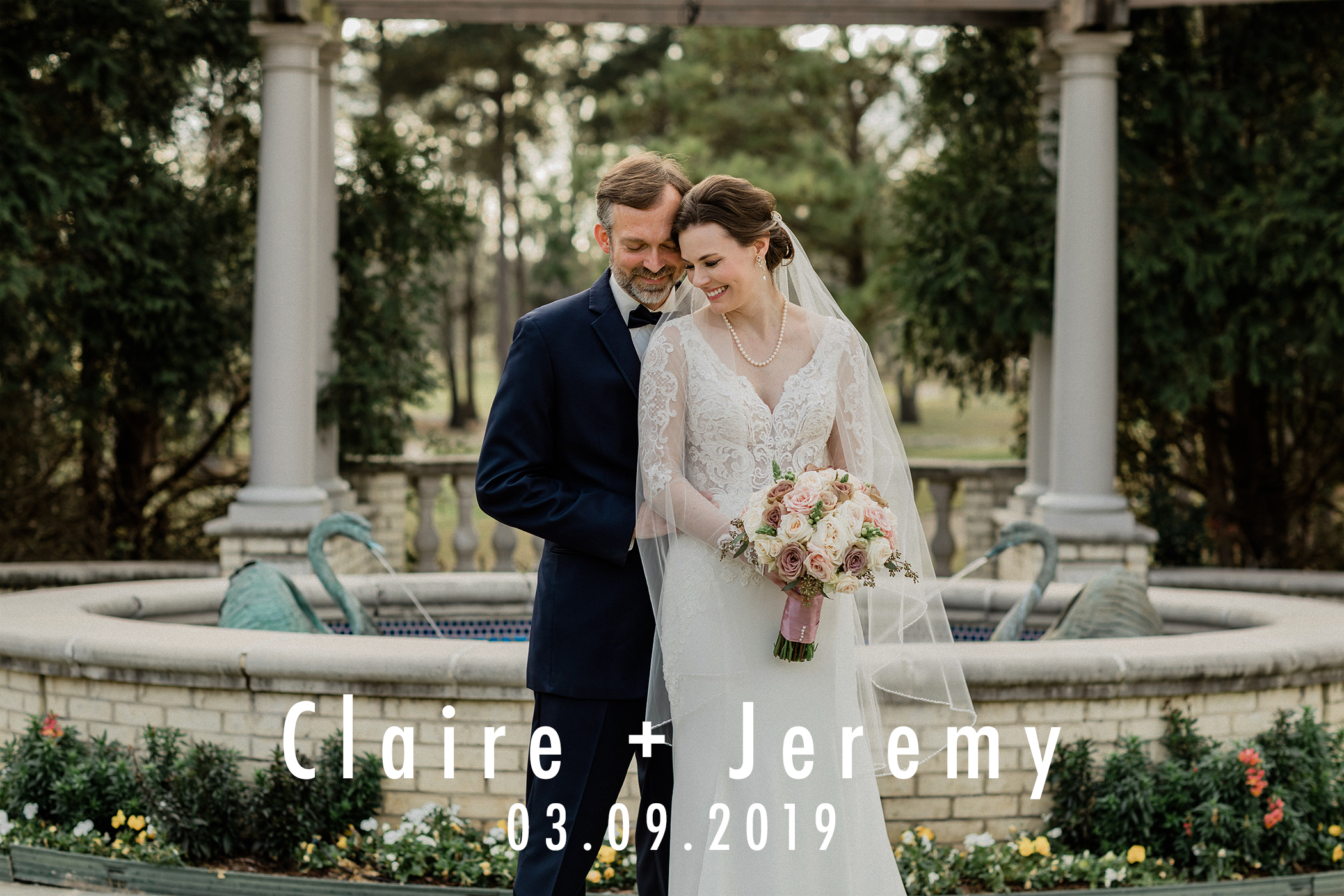 13 Jun

The Veal Wedding- Montgomery, Alabama Wedding Photography

Montgomery Alabama Wedding Photography

Name |  Claire + Jeremy

Date |  03.09.2019

Ceremony Venue |  Wynlakes Golf and Country Club

Reception Venue |  Wynlakes Golf and Country Club

Event Design & Planning |  Jackie Frontiero at Dana's Floral Design

Floral |  Dana's Floral Design

Caterer |  Wynlakes

Wedding Cake |  Ivy Davis at Liger's Bakery

Bridal Gown |  I Do Bridal

Bridesmaids Dresses |  David's Bridal

Groom & Groomsmen Attire |  Men's Warehouse

Hair & Makeup |  Hair by Christina at William Mason Salon & Spa

Invitations & Stationary |  Al's Flowers and Gifts

Music/Entertainment |  Esther Hart – ceremony ; dad – reception

Linens |  BBJ Linen 

Photography |  Nick Frontiero Photography

Claire and Jeremy's wedding was simply magic to photograph!  Claire was probably the most organized bride to be I've ever worked with to date!!  When I initially met these two for a consultation, they were both super reserved but you could just feel the chemistry between the two just being in the same room as them.  This wedding day was small and intimate, exactly how the couple envisioned their day from the start.

Throughout the day you could feel the excitement radiating from Claire and Jeremy.  This was a day that Claire had dreamed of, and all of that magic was captured in their portraits.  Everything about the day was simply elegantly simple and gorgeous.  For as long as I have been photographing weddings I've never photographed out at Wynlakes Country Club in Montgomery, Alabama.  The outdoor courtyard is really unique and beautiful.  There's definitely a classic Greek style to the courtyard here with beautiful evening sunlight.

I was incredibly pleased how the day went down, and how much love these two showed for each other.  I can honestly say the only thing that mattered to each of these was simply getting married to the love of their lives.  It shows in every image here!!  Huge THANK YOU to Claire and Jeremy allowing me capture a day they will never truly forget!!