29 Jun

The Oakley Wedding – Montgomery Alabama Wedding Photography

Montgomery Alabama Wedding Photography

Name | Lyndsey & Daniel

Date | 02.04.17

Ceremony Venue | First Baptist Church Montgomery

Reception Venue | Montgomery Museum of Fine Arts

Floral | Aaron Ganey, Jennie Weller Catering & Events

Caterer | Jennie Weller Catering & Events

Wedding Cake | McKinney Cakes

Bridal Gown | Justin Alexander

Bridesmaids Dresses | Adrianna Papell

Hair & Makeup |  Diana Lanier from L'Espirit Salon Da' spa

Groom & Groomsmen Attire | Bridal Boutique & Tux Shoppe

Invitations & Stationary | Dogwood Design

Music/Entertainment | Act of Congress

Event Rentals | Brendle Rentals

Transportation | Memories in Motion Classics

Photography | Nick Frontiero Photography

Lyndsey & Daniel's wedding day was such a perfect day, fitting for this beautiful & super sweet bride!  Three features about this wedding day that will always stick with me, and I think really jumps out looking through these images other than the stunning couple is the dress, the light, and the food stations from Jennie Weller Catering & Events!  The moment we saw this dress I'm pretty sure all of our jaws drop, and to see Lyndsey in it was like a double jaw drop.  Inside First Baptist Church they have a small room where typically the bride and the bridesmaids get ready.  I've photographed several weddings here before, but in the past this room can quickly become a very crowded space when you start piling in bridesmaids, hair/makeup people, mom, and family.  On this day there was just one bridesmaid, and hair/makeup took place off site.  There's literally just one window in this room, and on this day I learned how beautiful this room could be.  The light that poured in from this room was so golden, so rich with warmth that I found so much love and peace with this tiny little area that I had not ever seen previously.  Complete game changer in light, and to me sets the tone for the rest of the wedding day.

The church is infamous for the incredible courtyard located outside, so it's a no brainer to stick with that area for portraits:-).  It's hard to really avoid first look concepts working on weddings in the fall/winter because we're out of natural light by like 4:45-5:00PM.  So I found this really rad location within walking distance from the church that I haven't seen before for the couple's portraits location which worked out perfectly.  The architecture and design of FBC (First Baptist Church) is pretty unique and incredible as it is.

My first time capturing a reception at the Montgomery Museum of Fine Arts here in Montgomery, and like I said Jennie Weller Catering & Events had a beautiful setting inside and outside.  Loved the s'more and coffee stations for a warm treat on a chill night.  We ended the night with a few nighttime portraits just outside which looked awesome!!  From start to finish this local February wedding was such a refresher of sorts with lots of travel time ahead of us for future weddings.  Huge hugs to Lyndsey & Daniel for having us with them for the day, and giving us such a beautiful wedding to photograph!!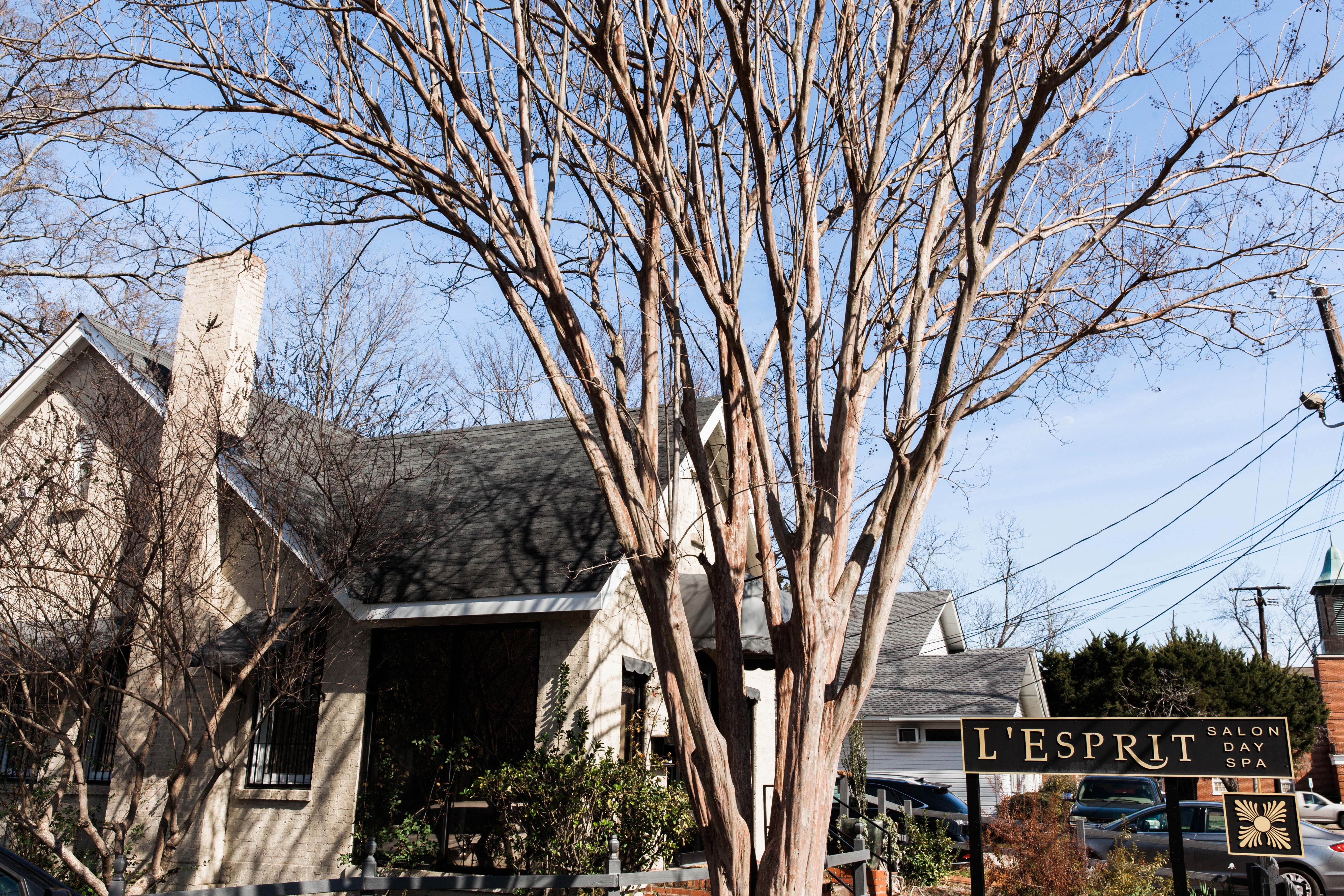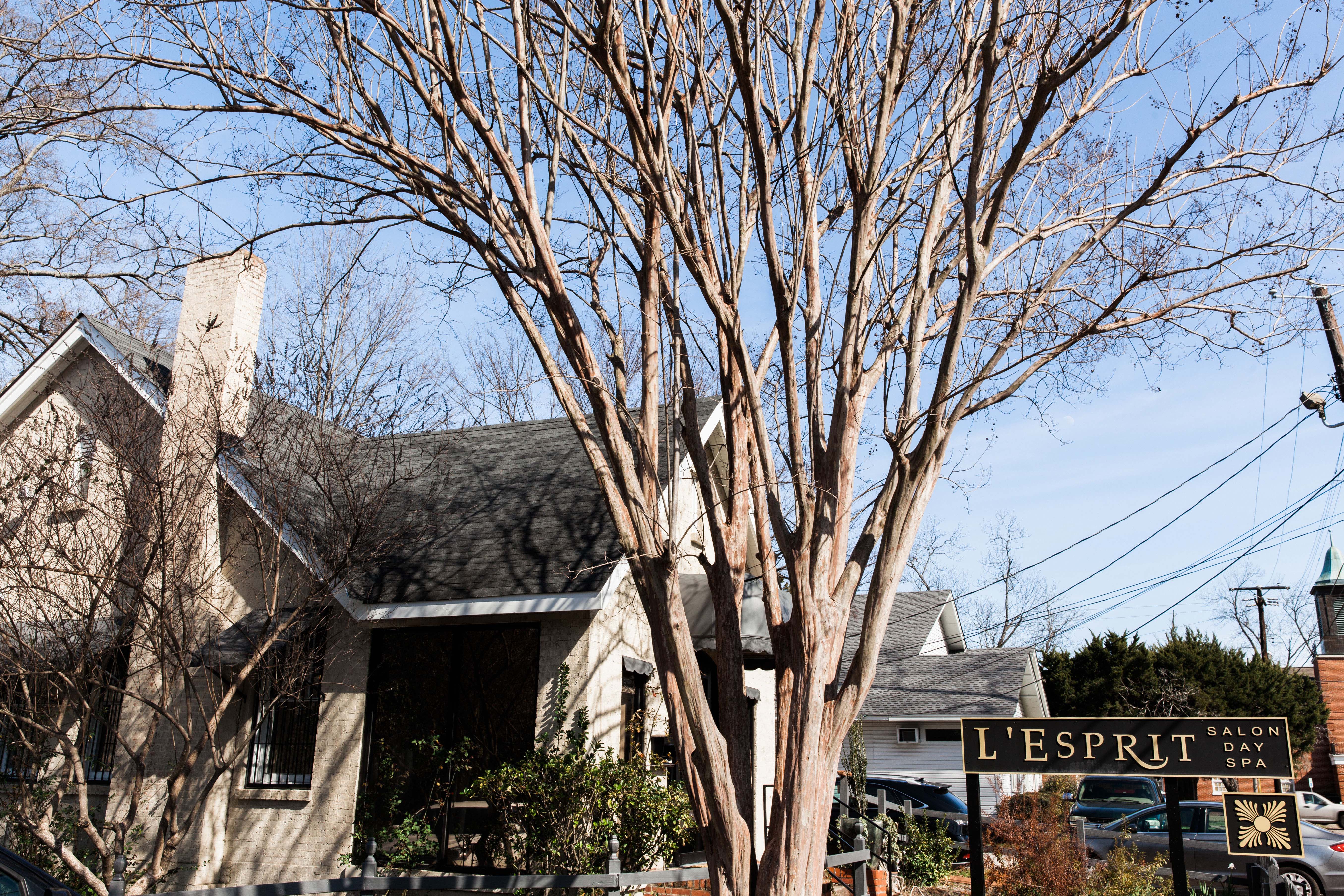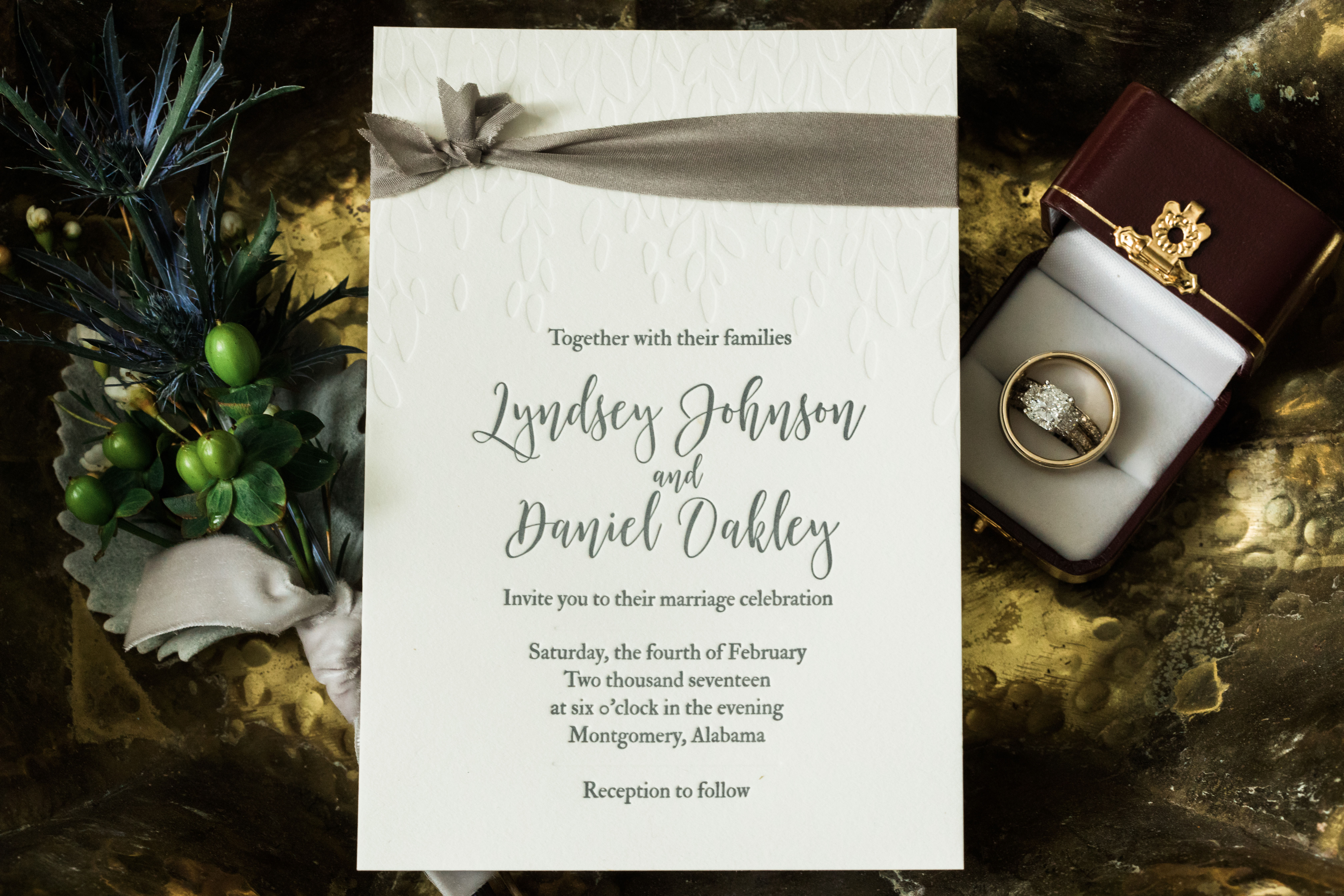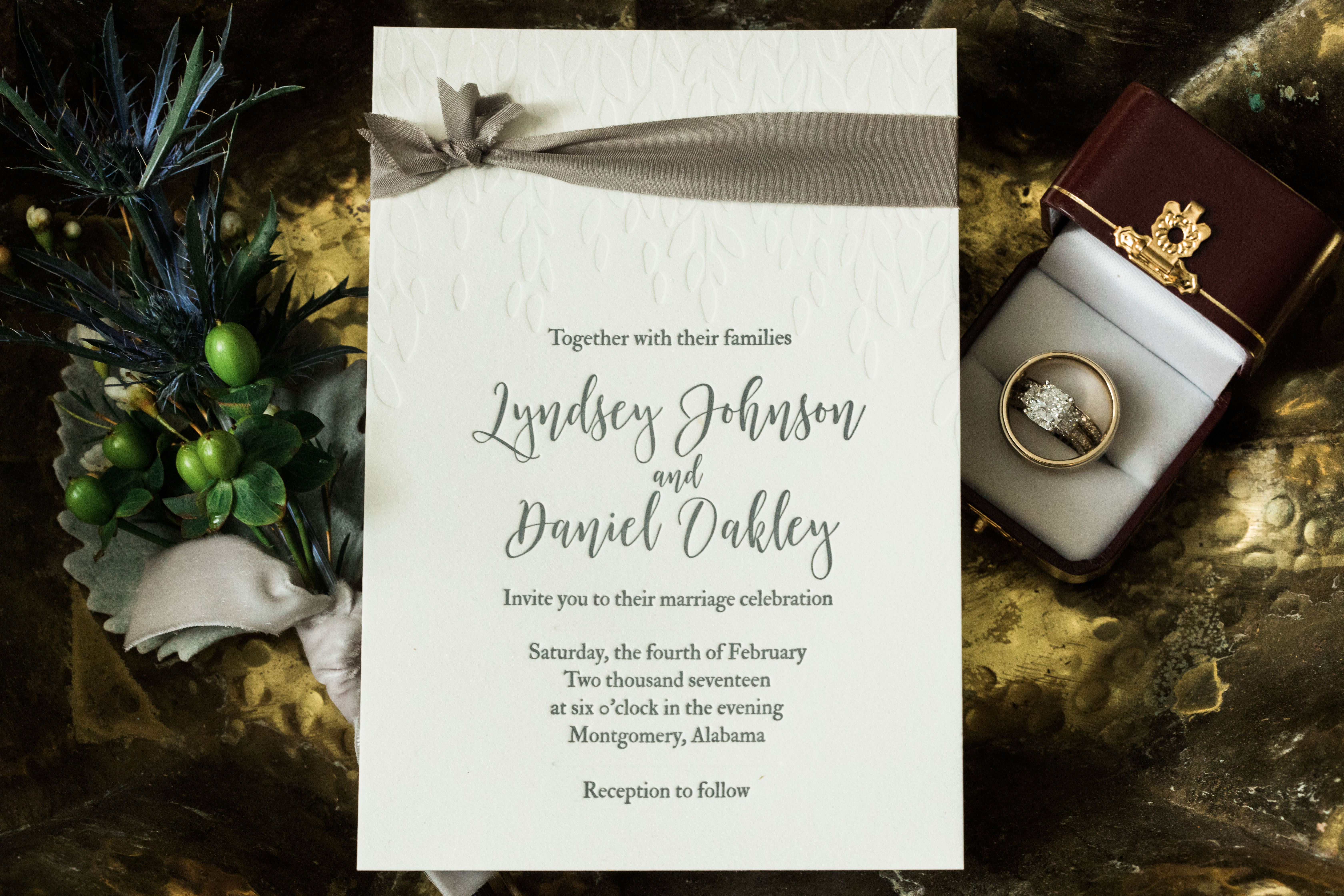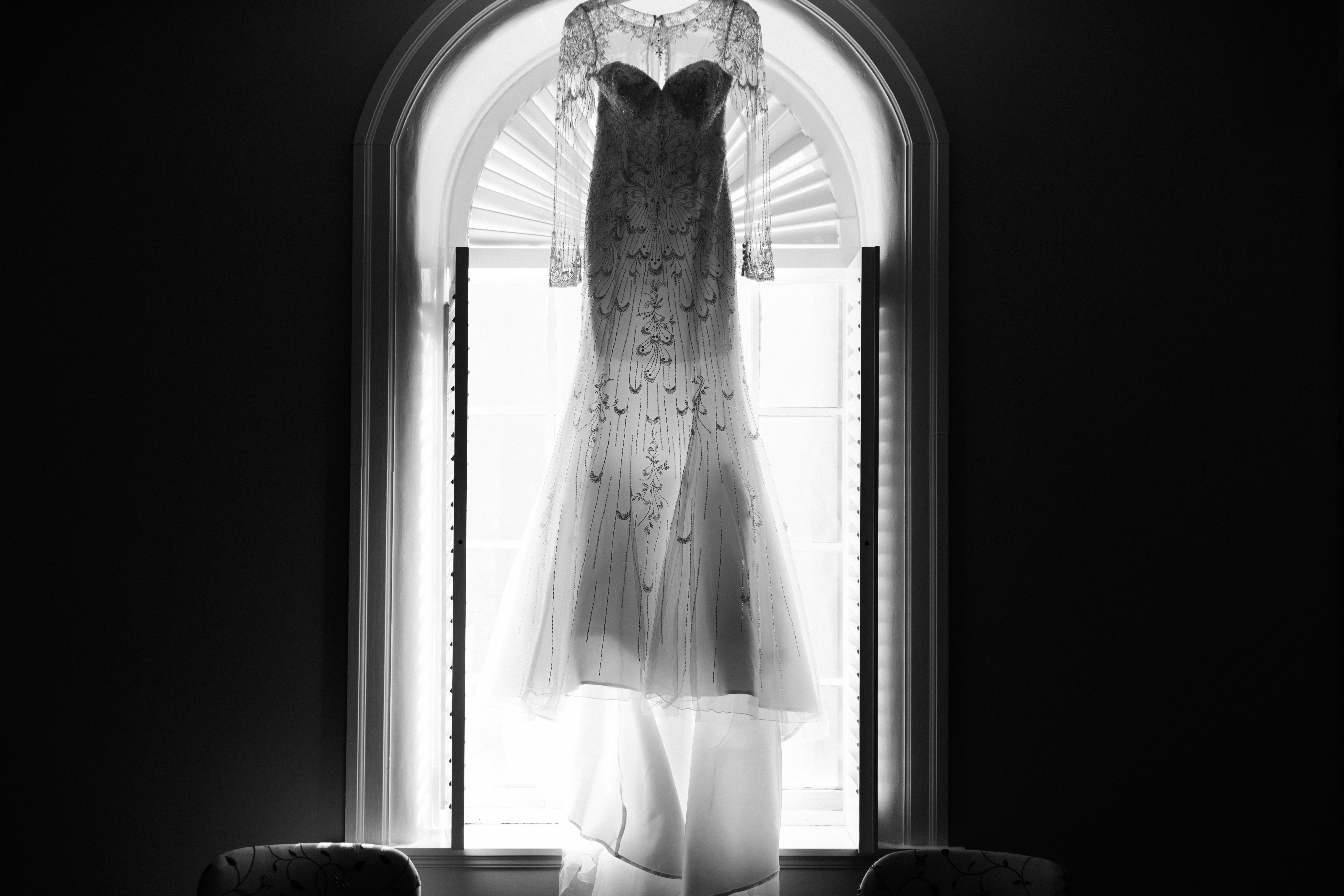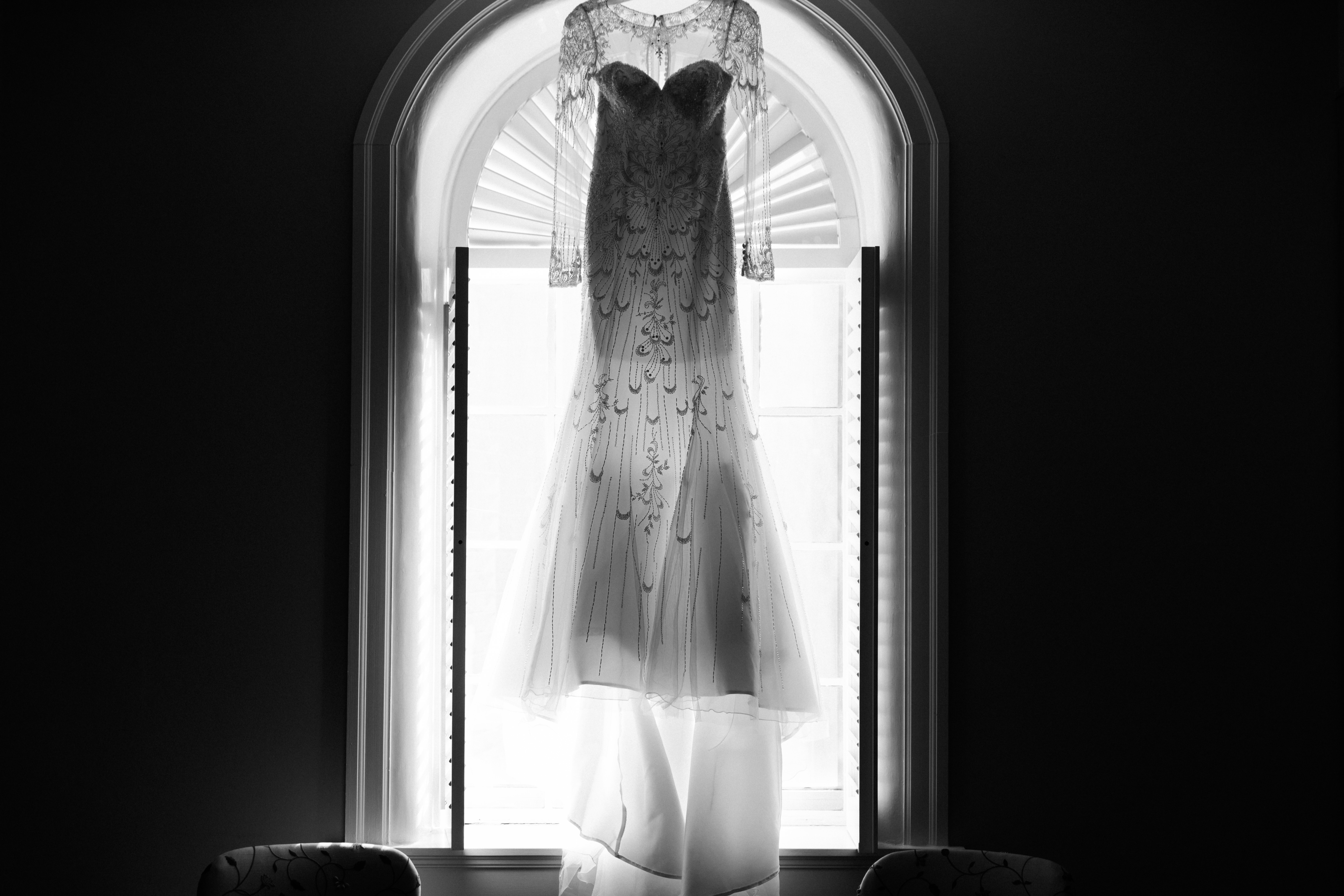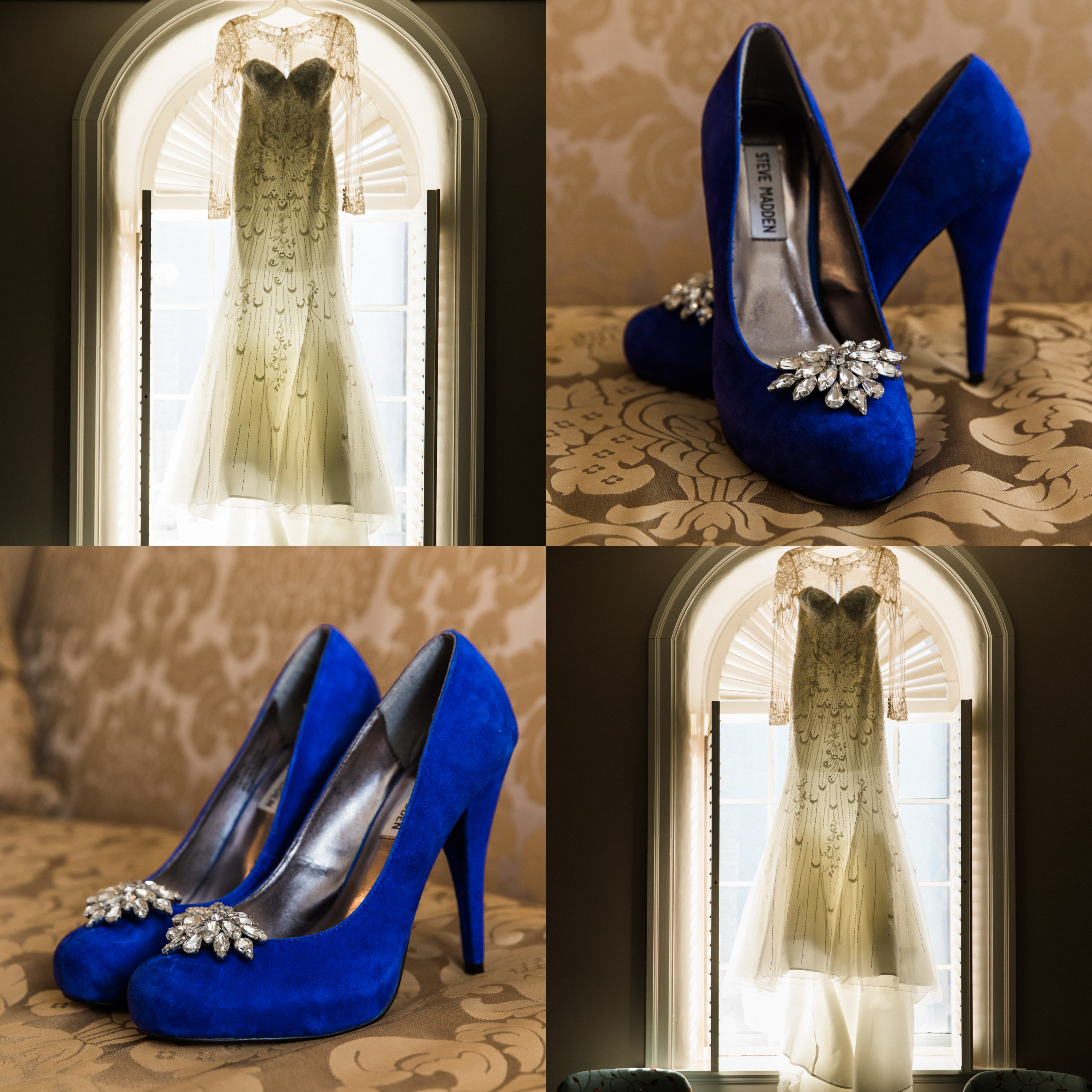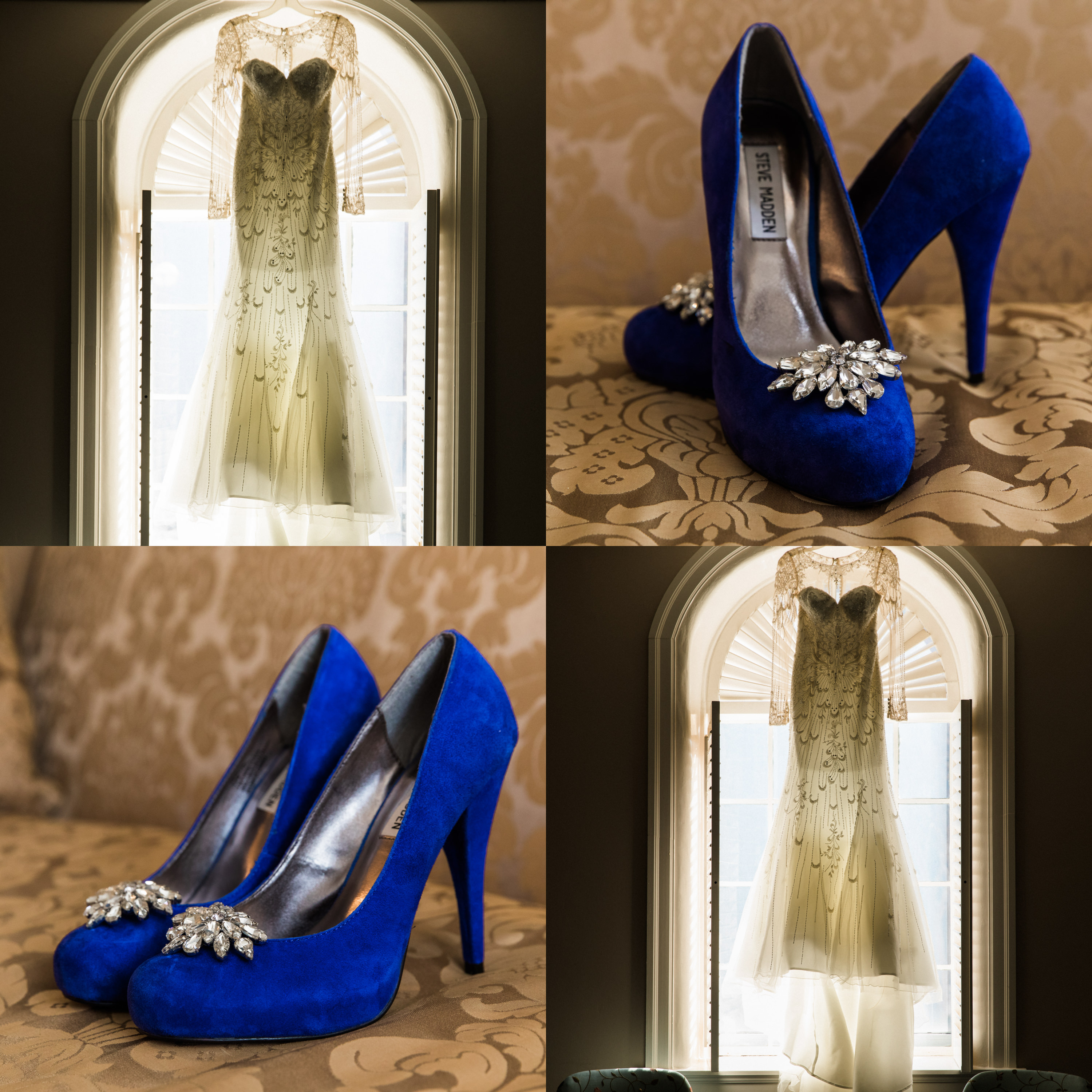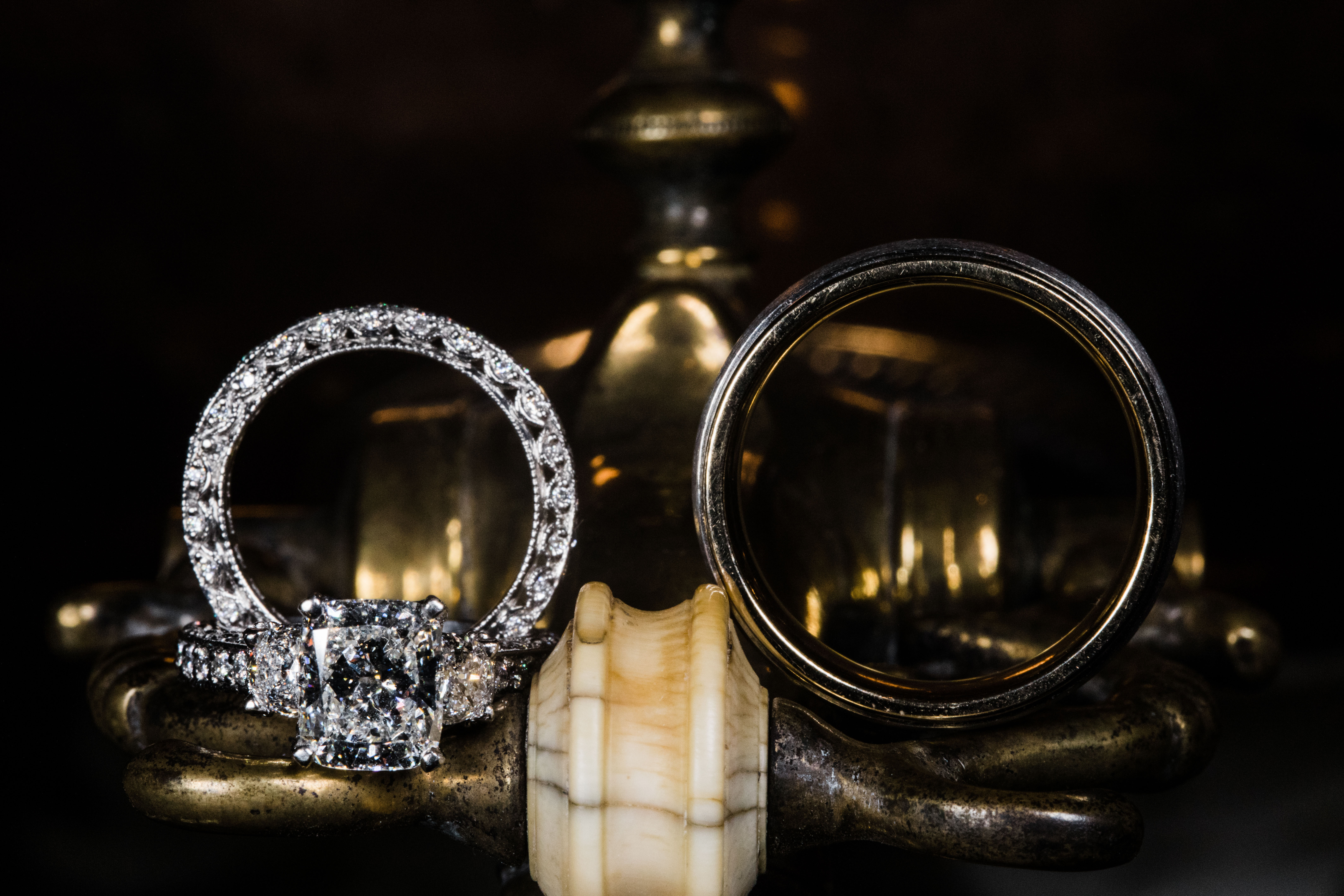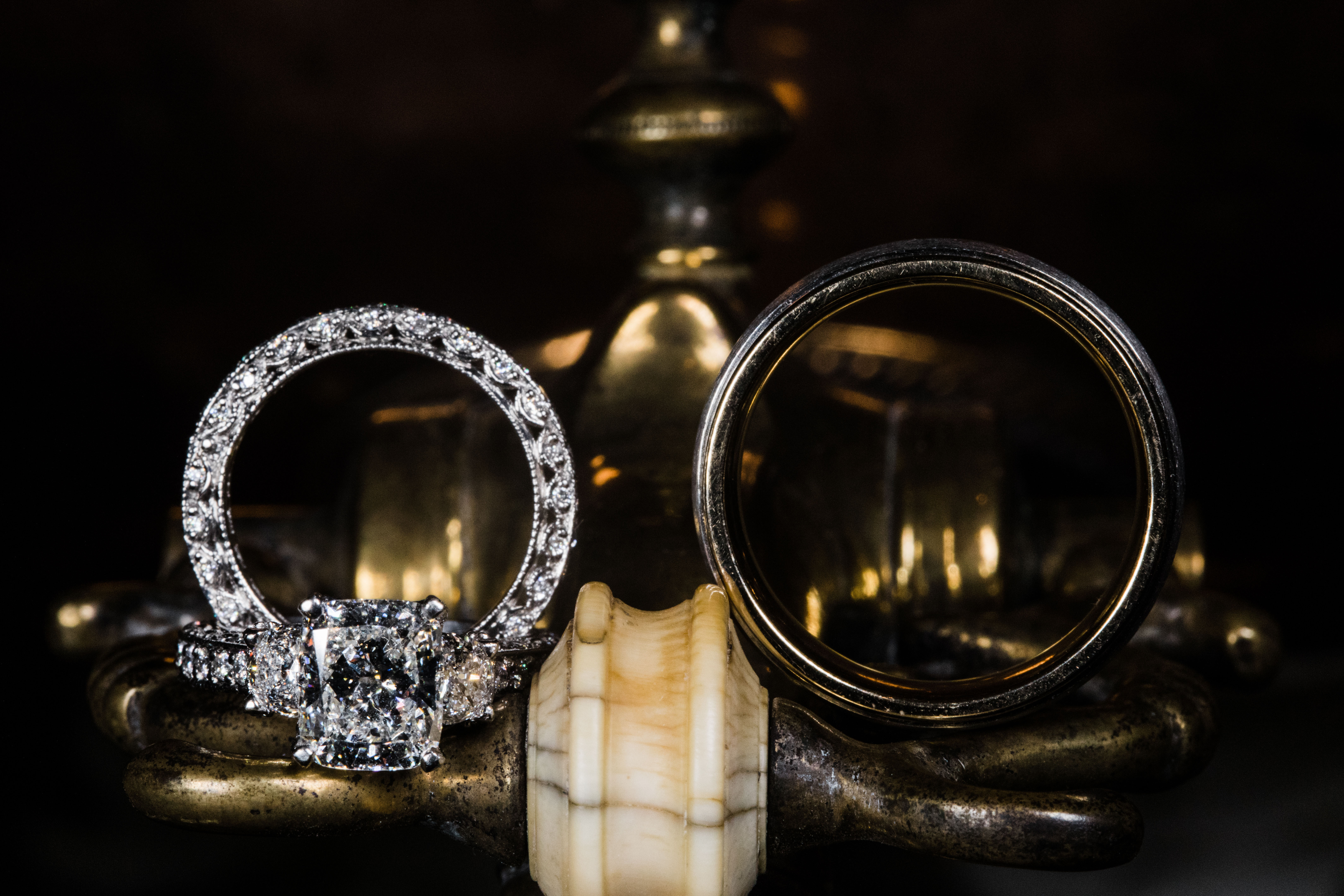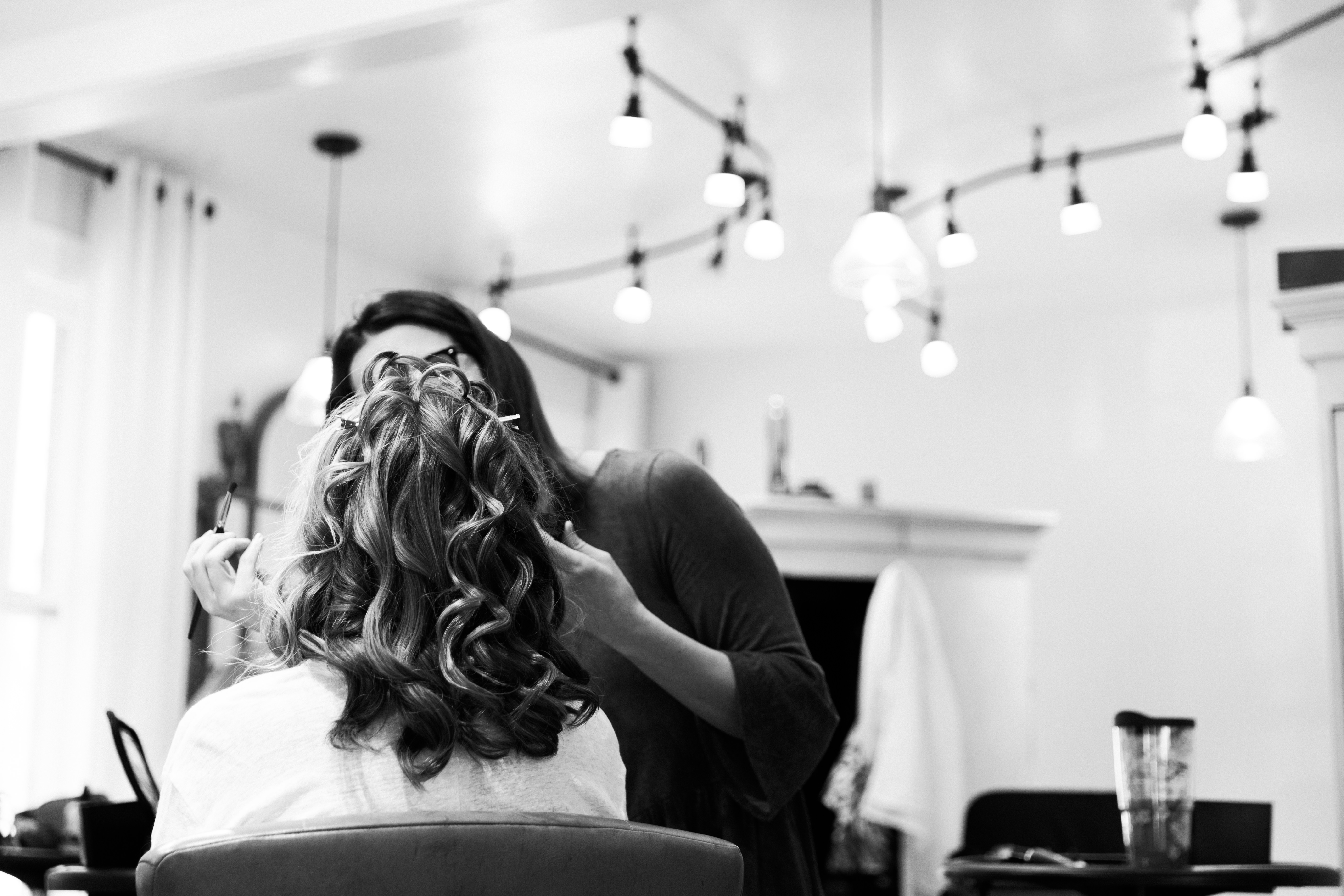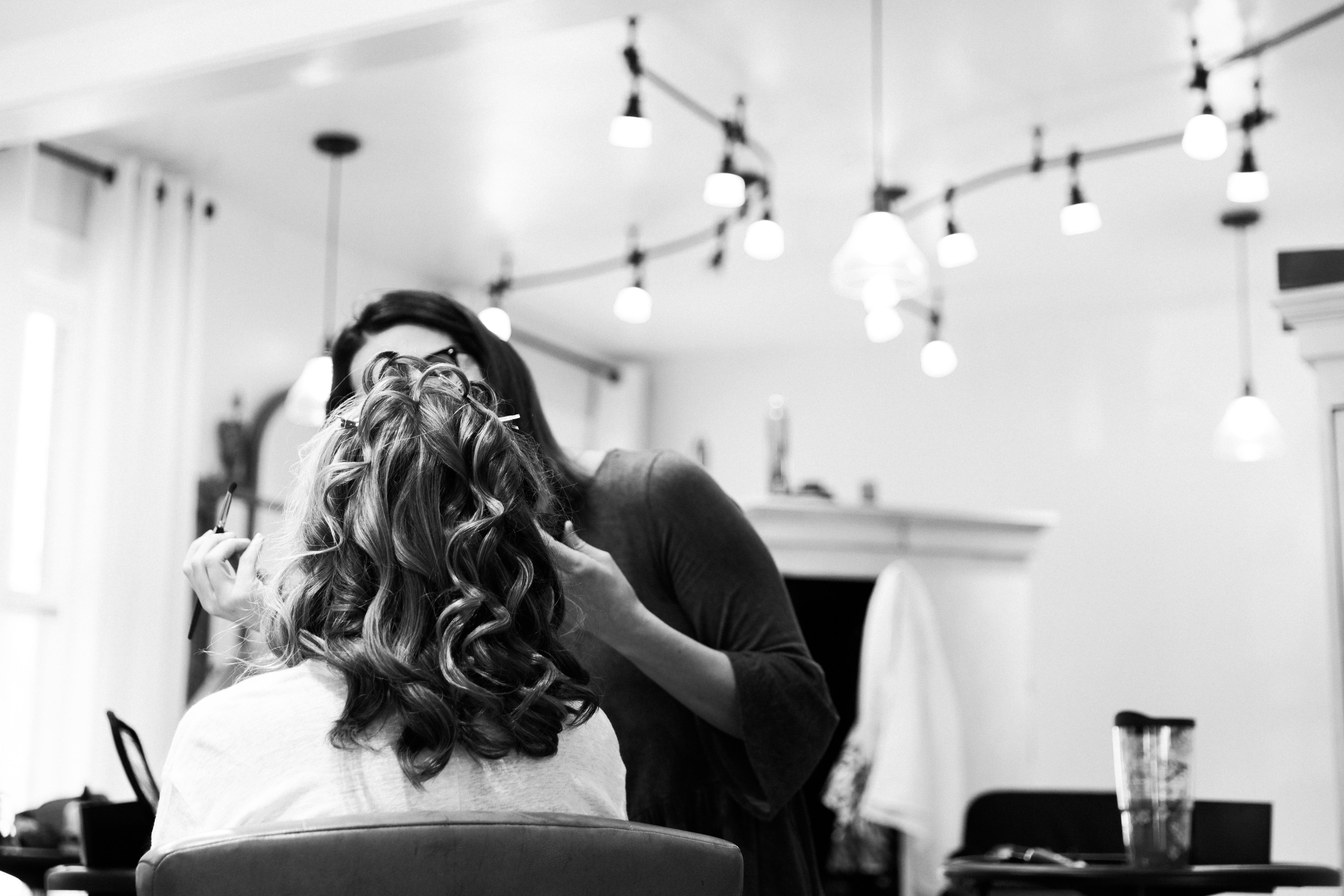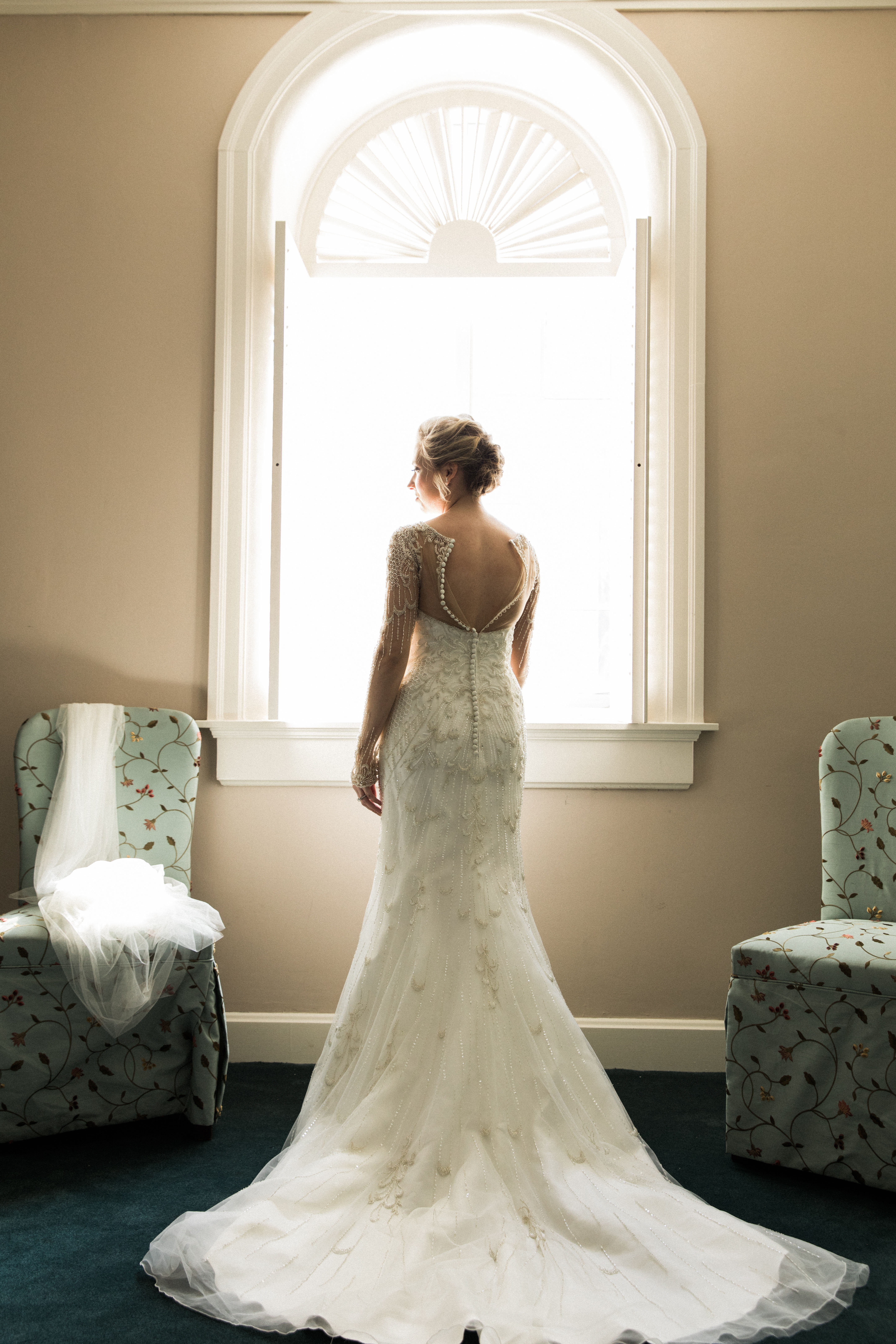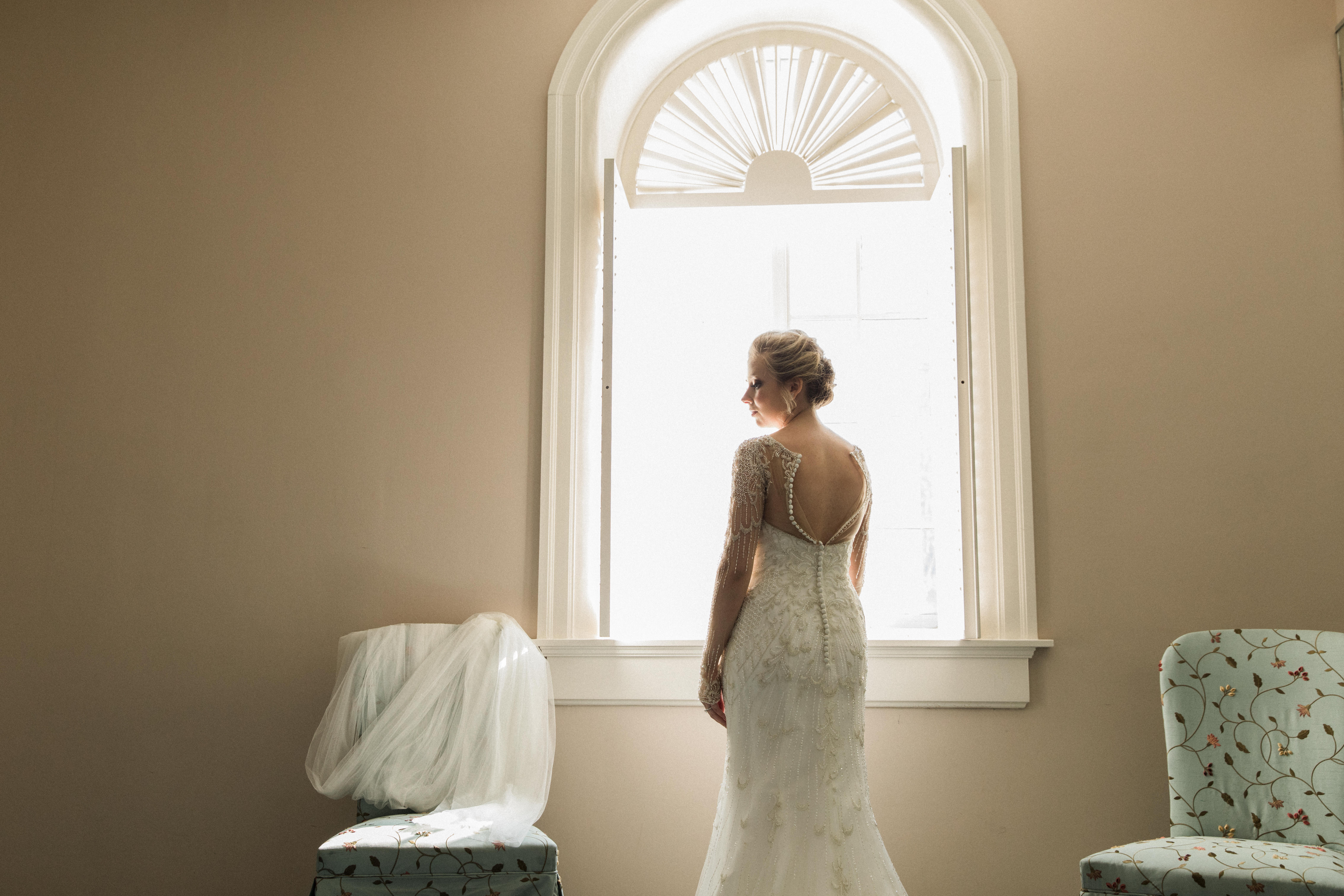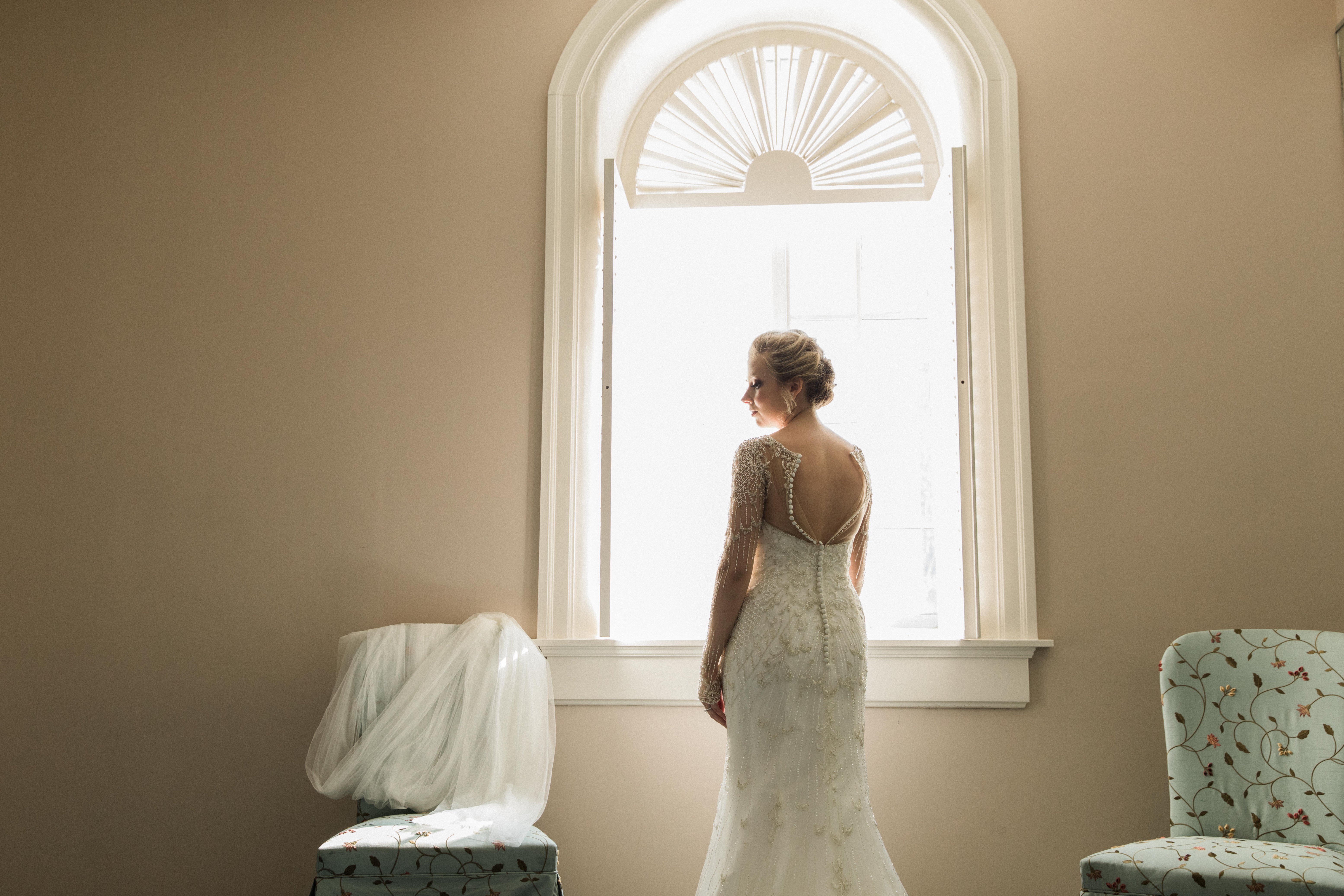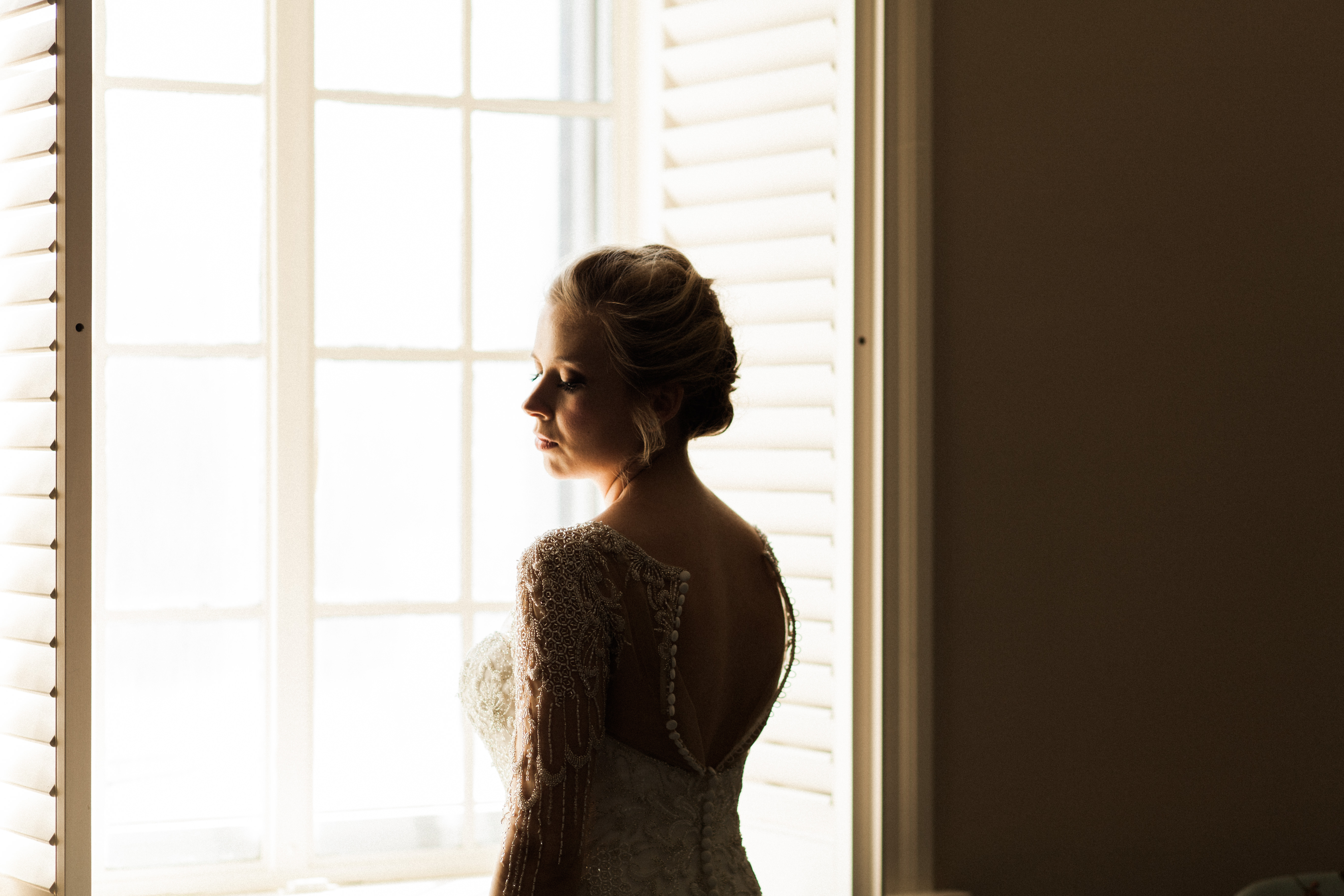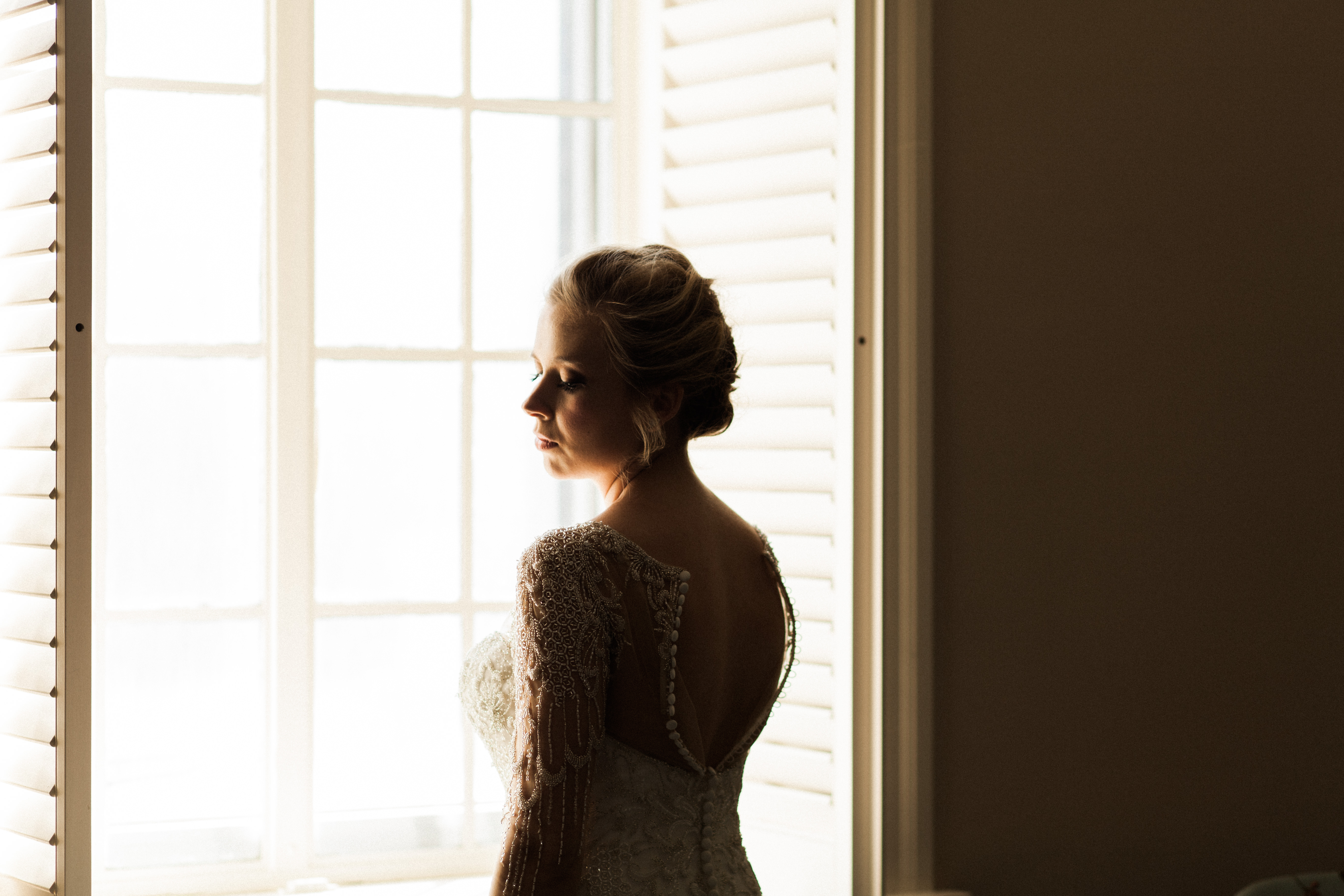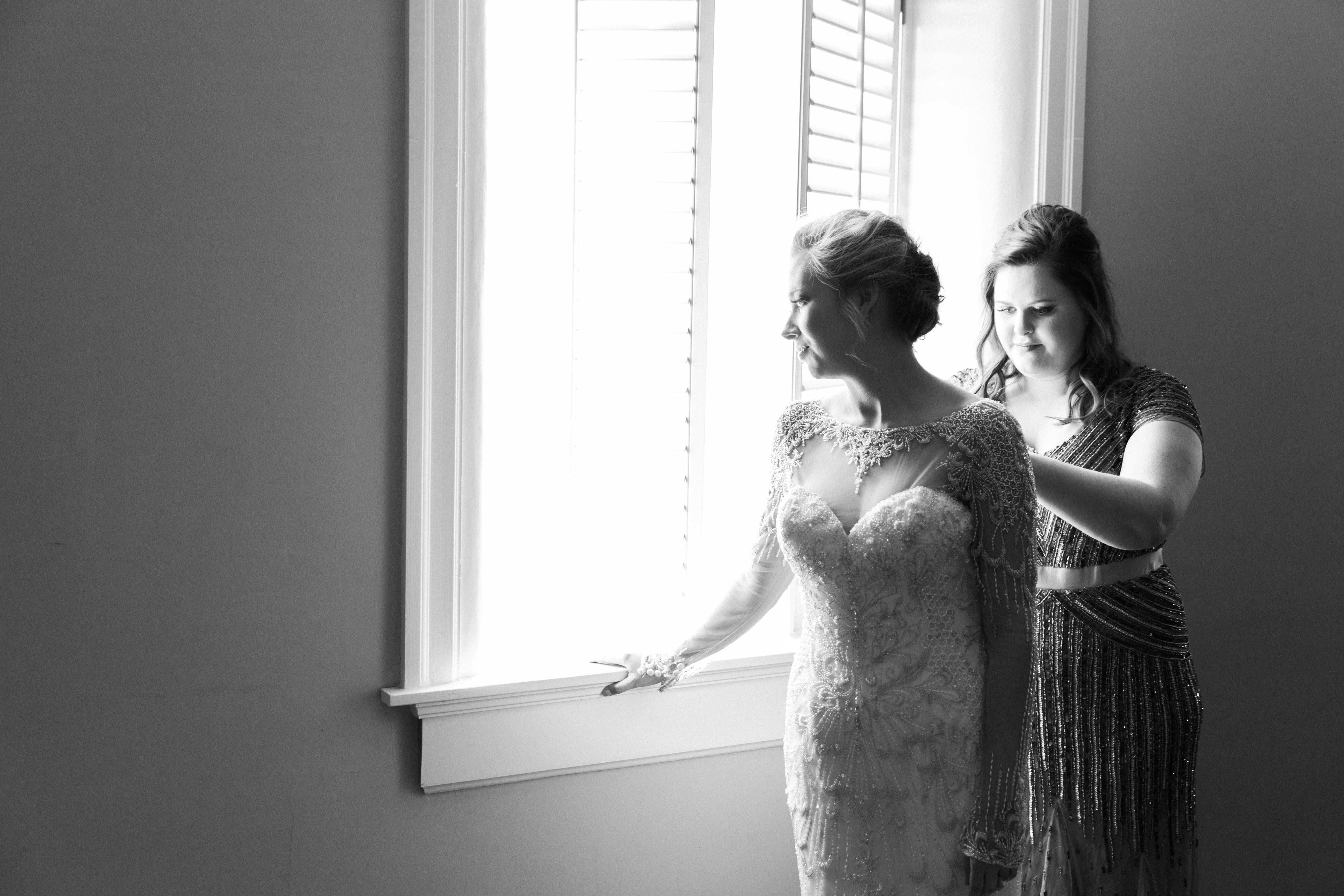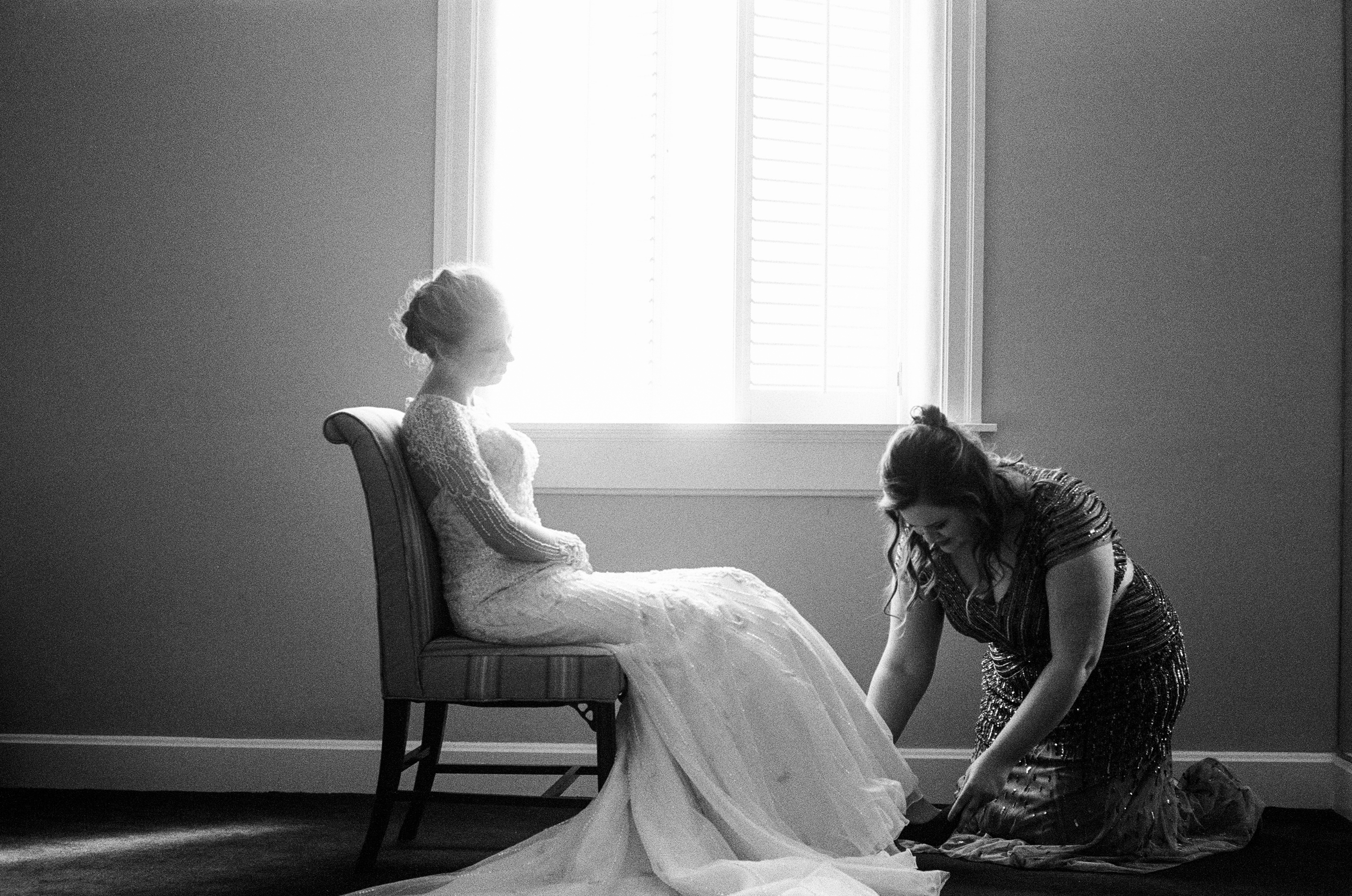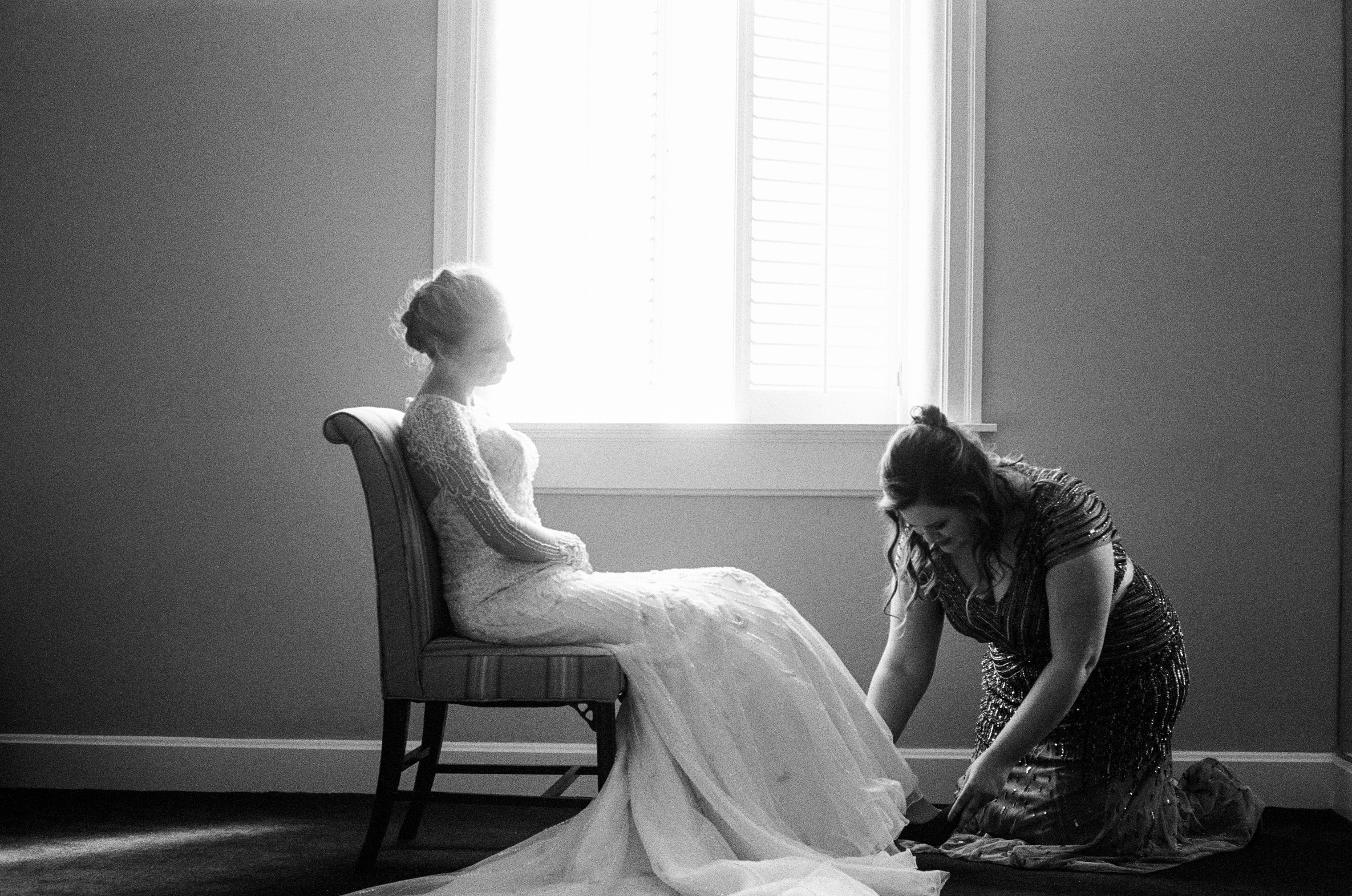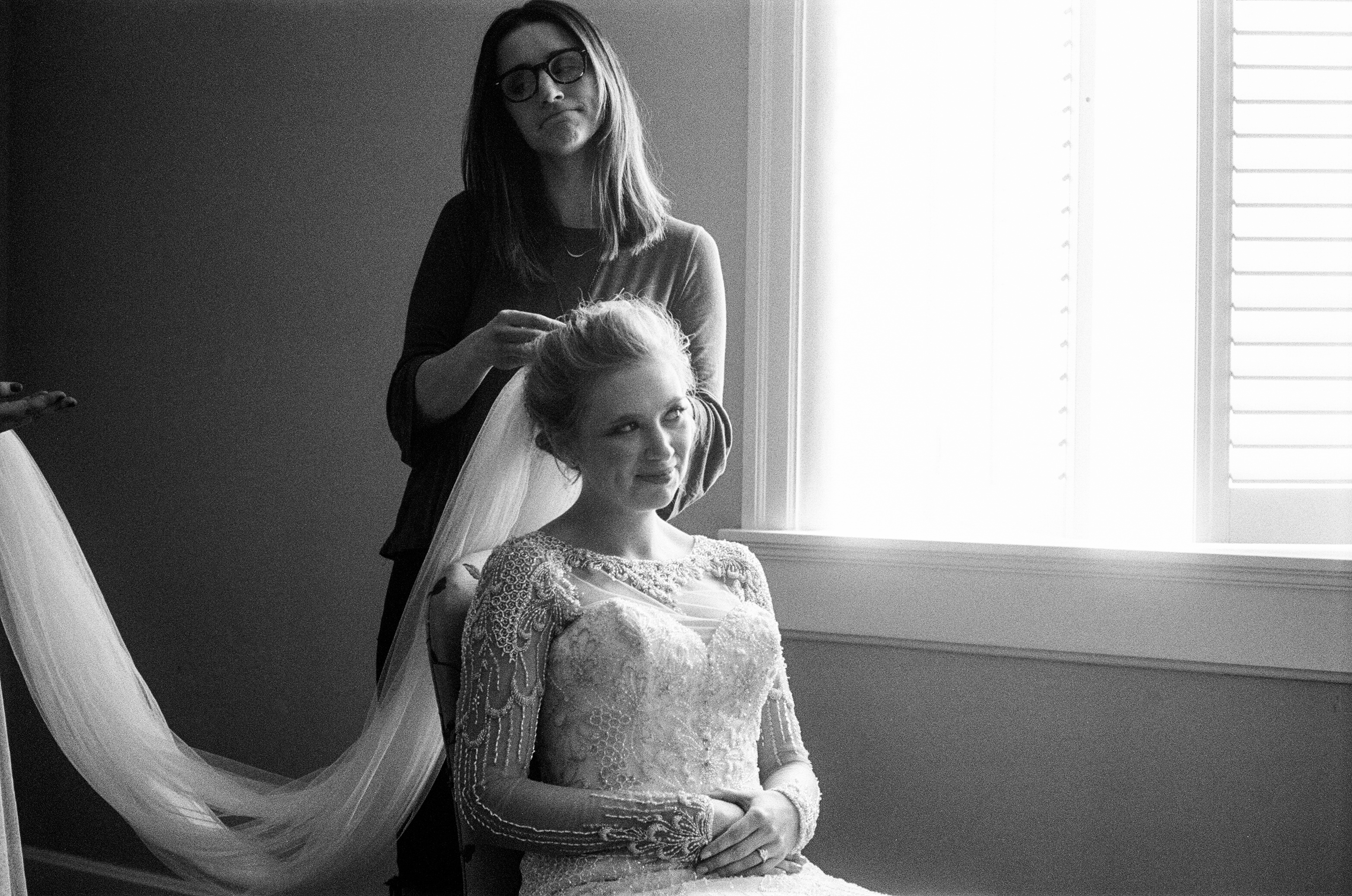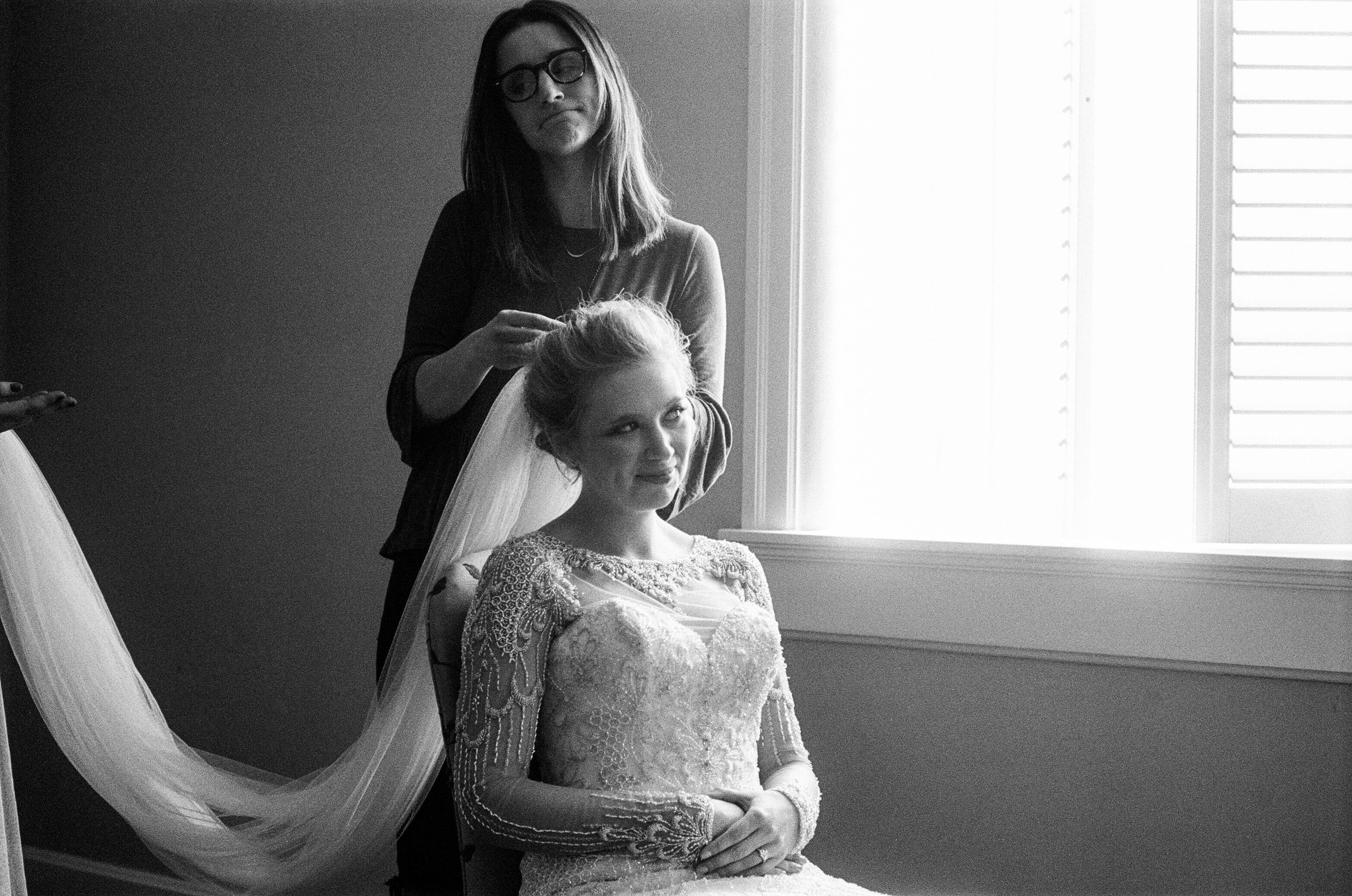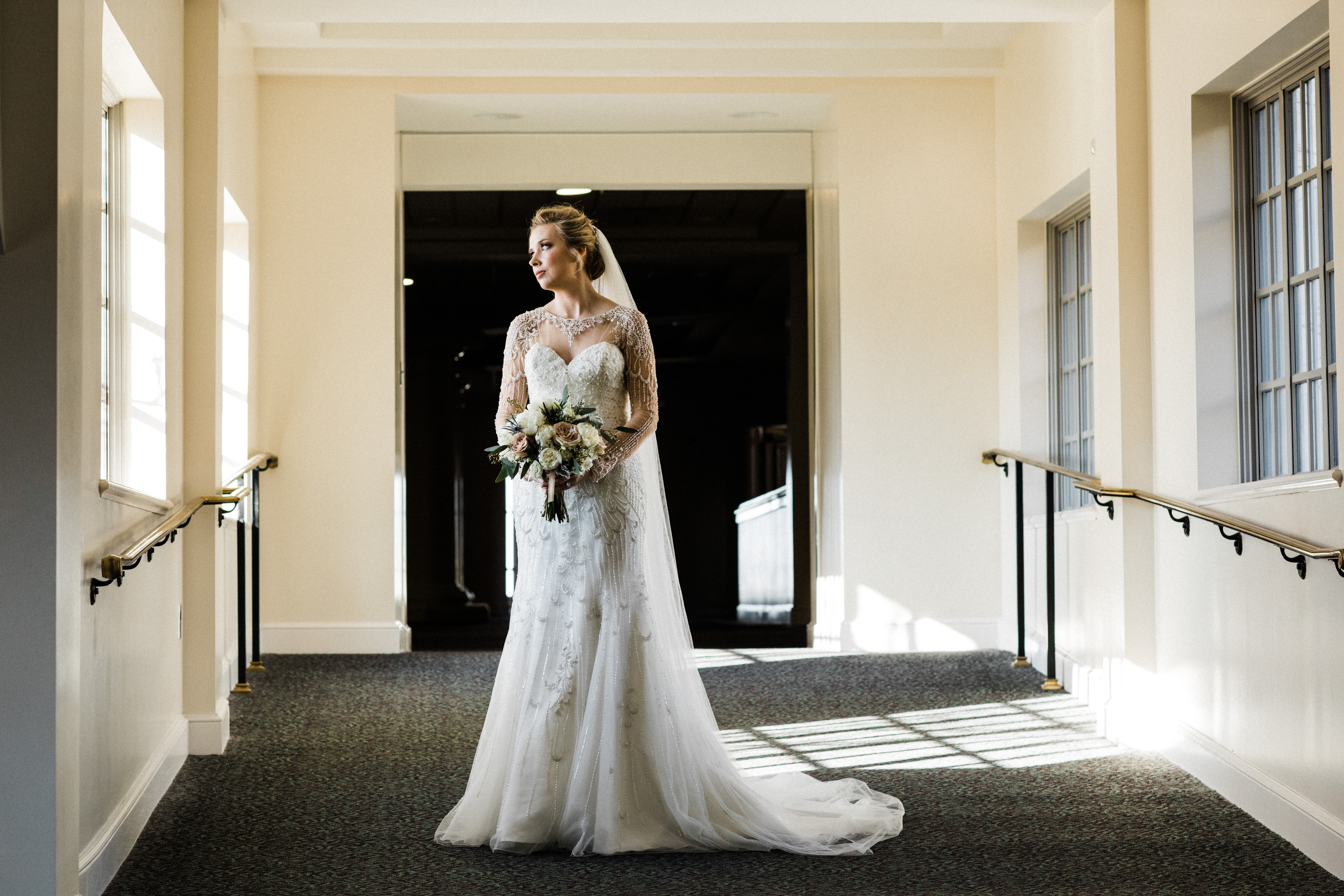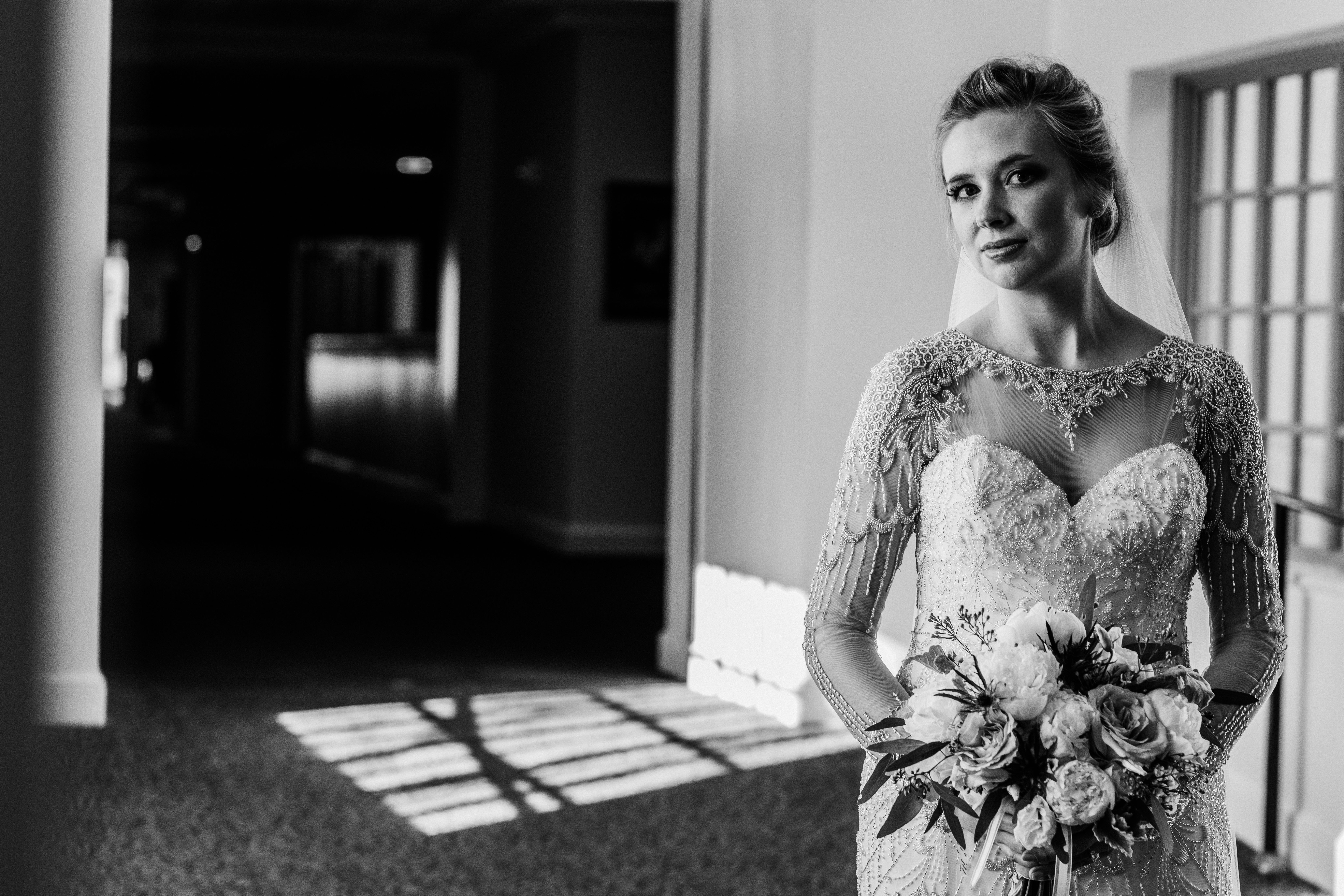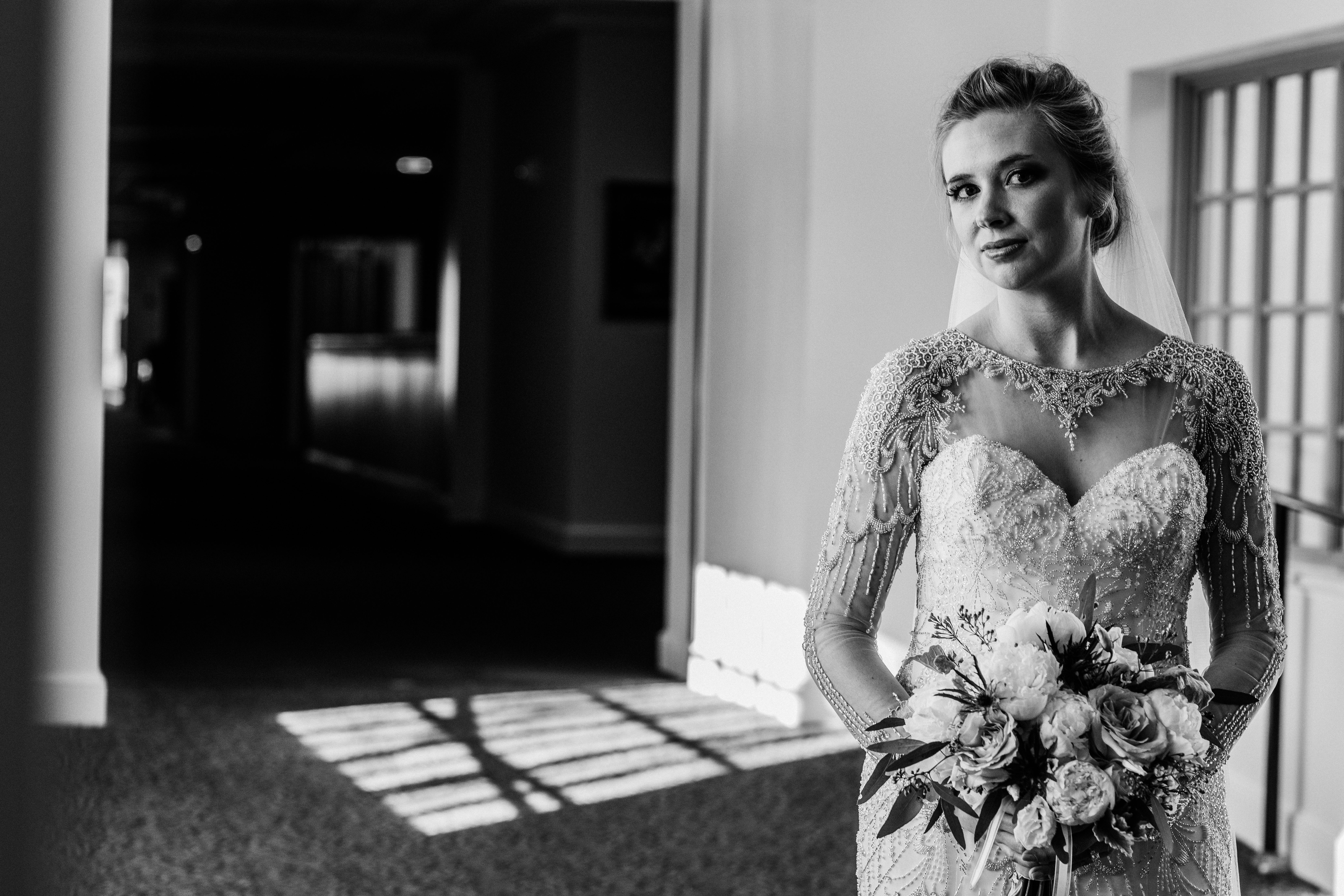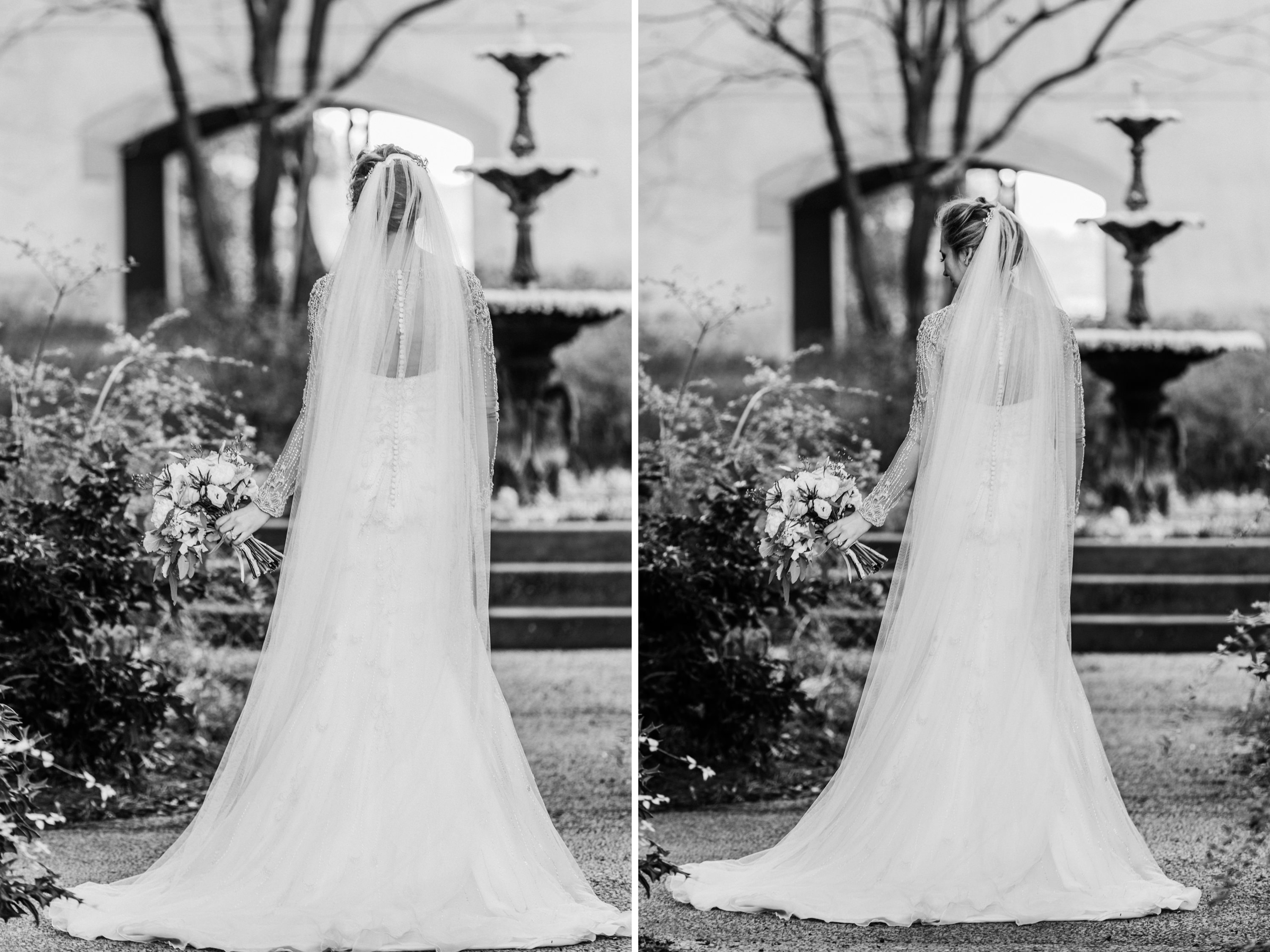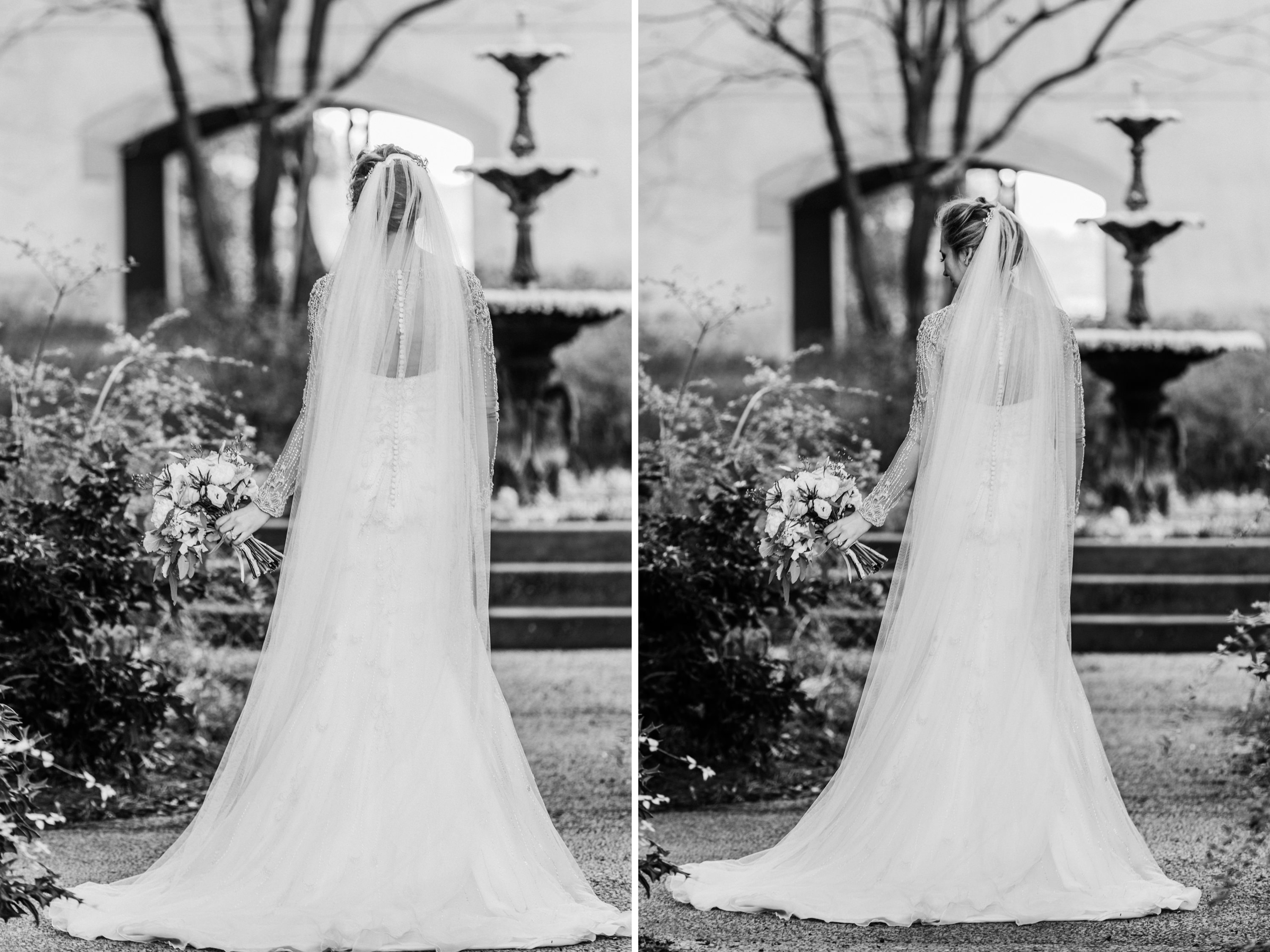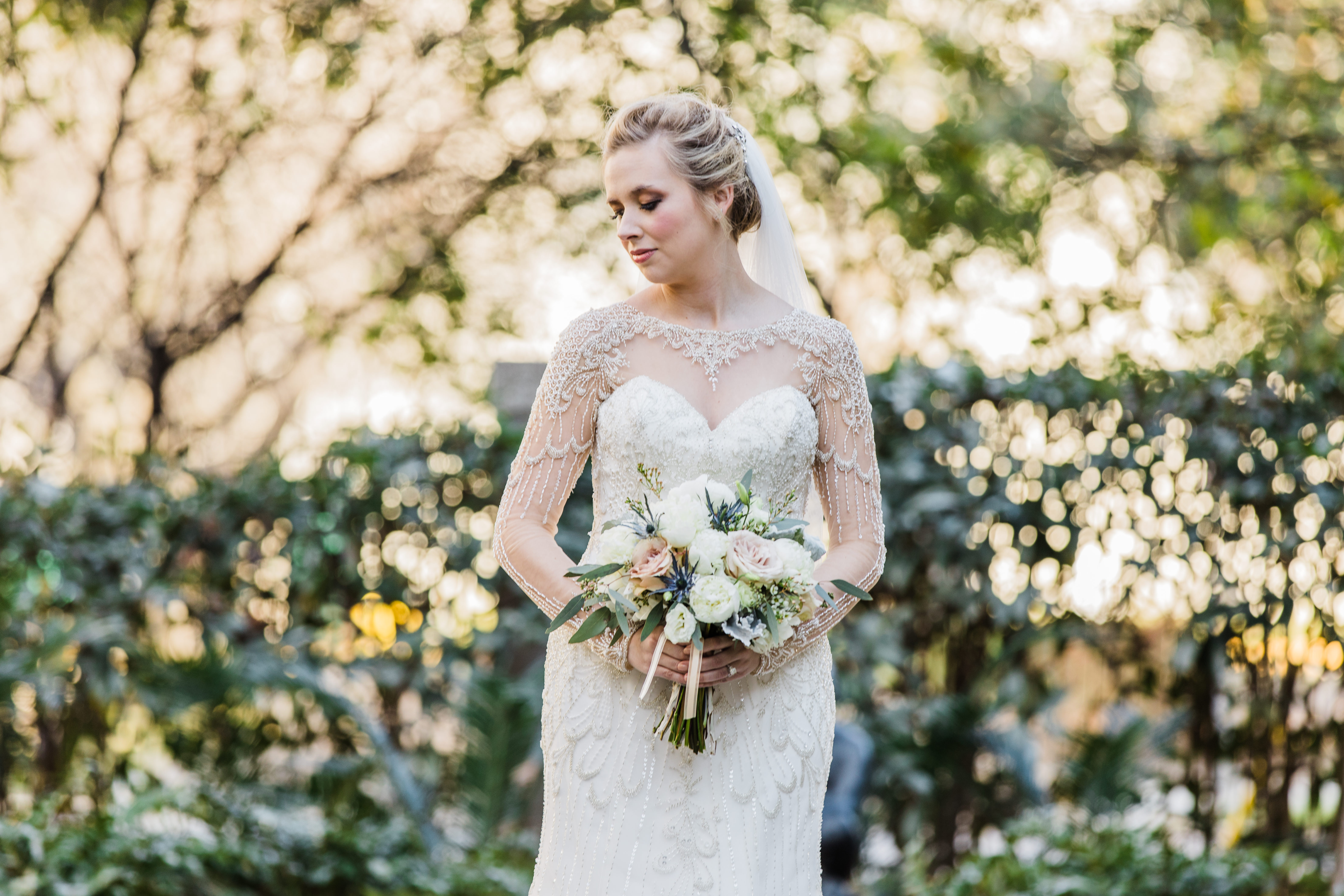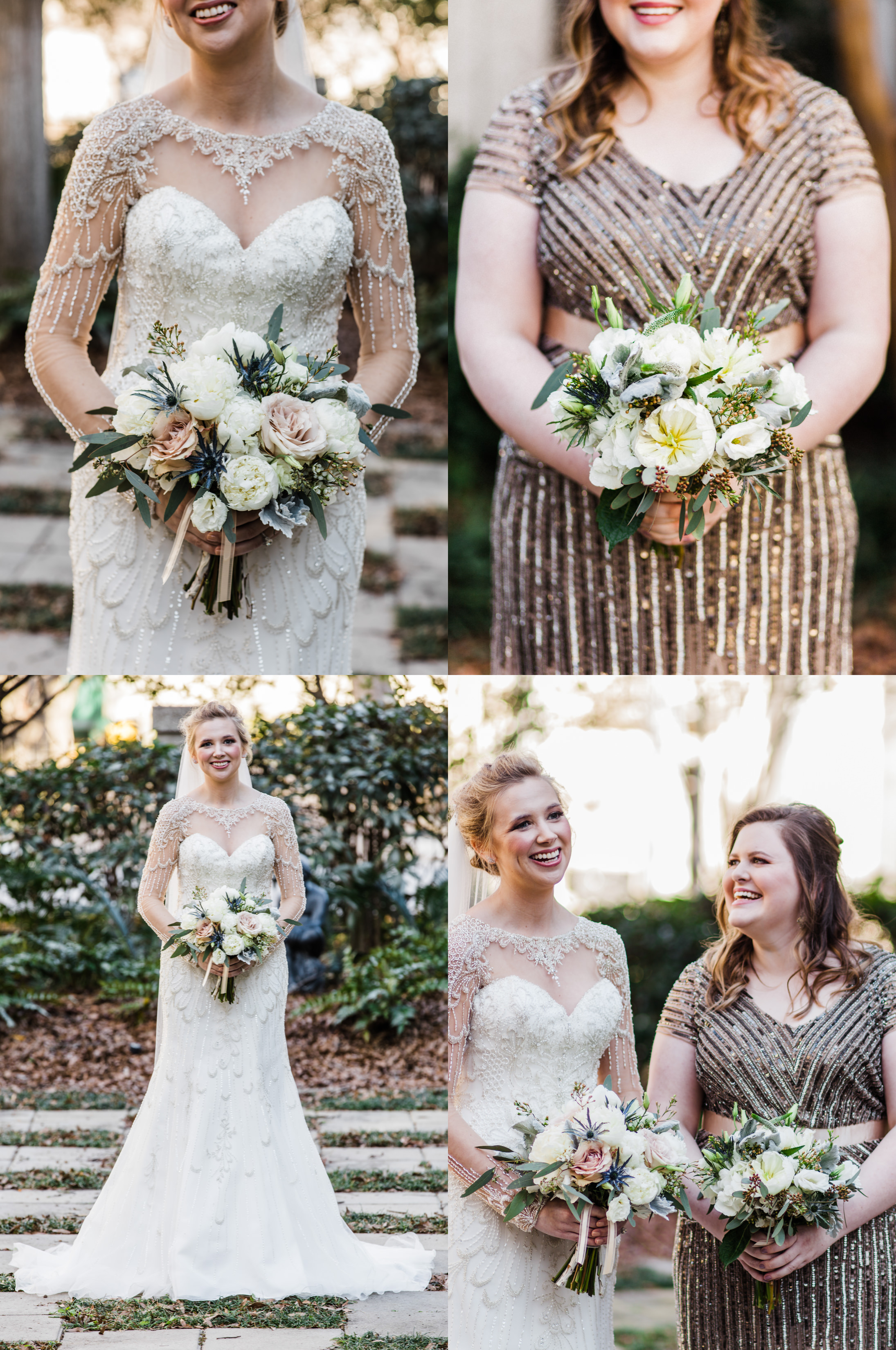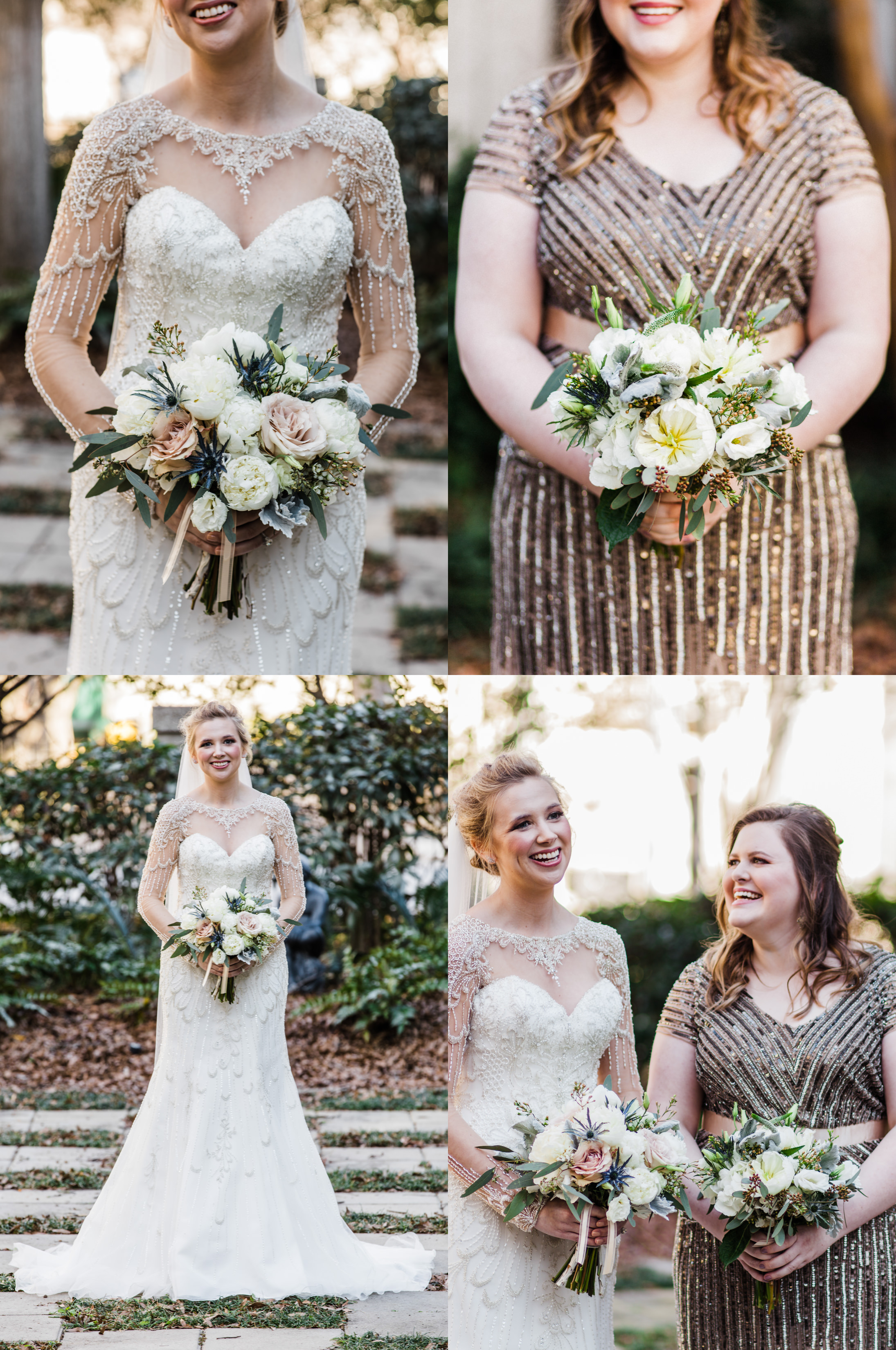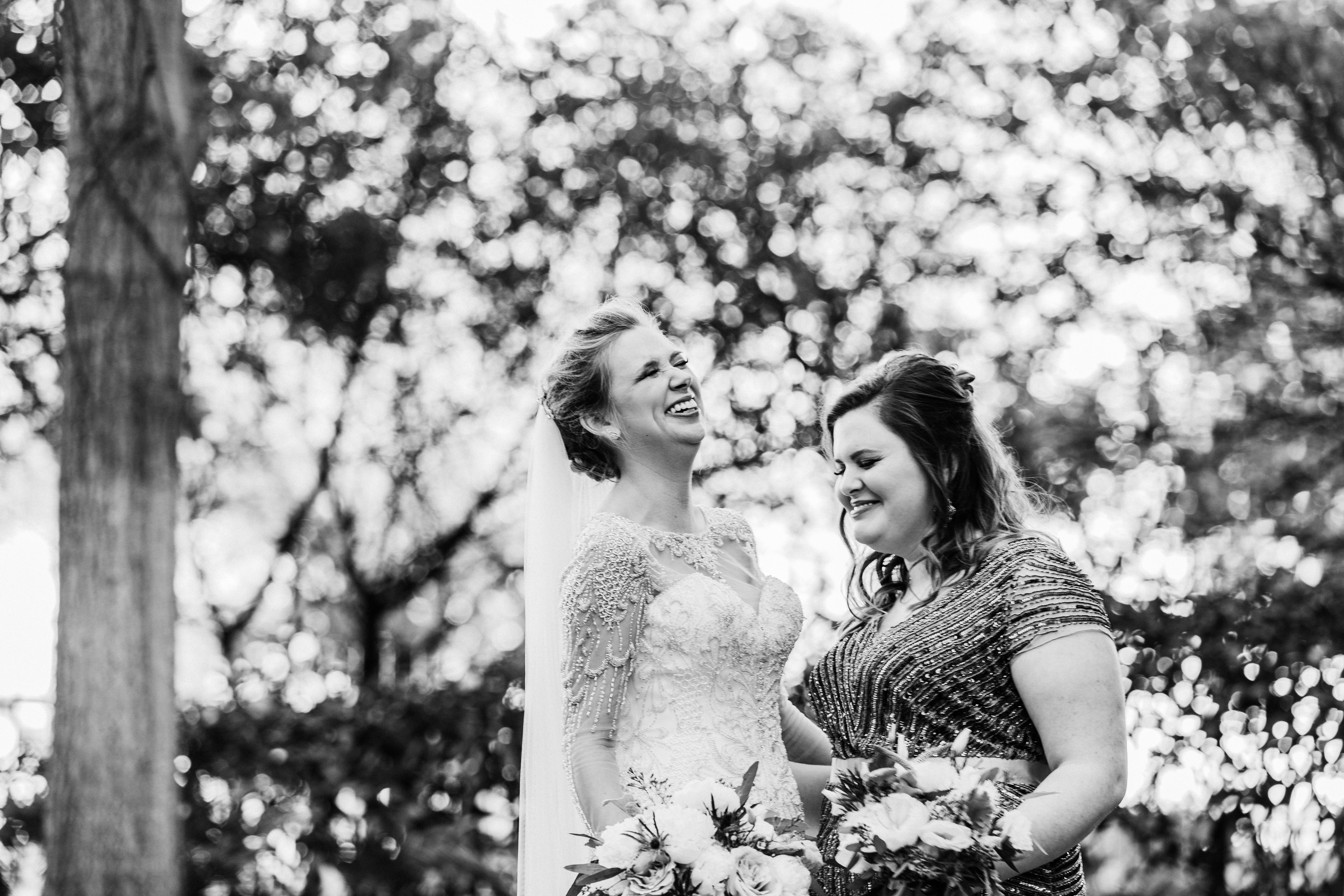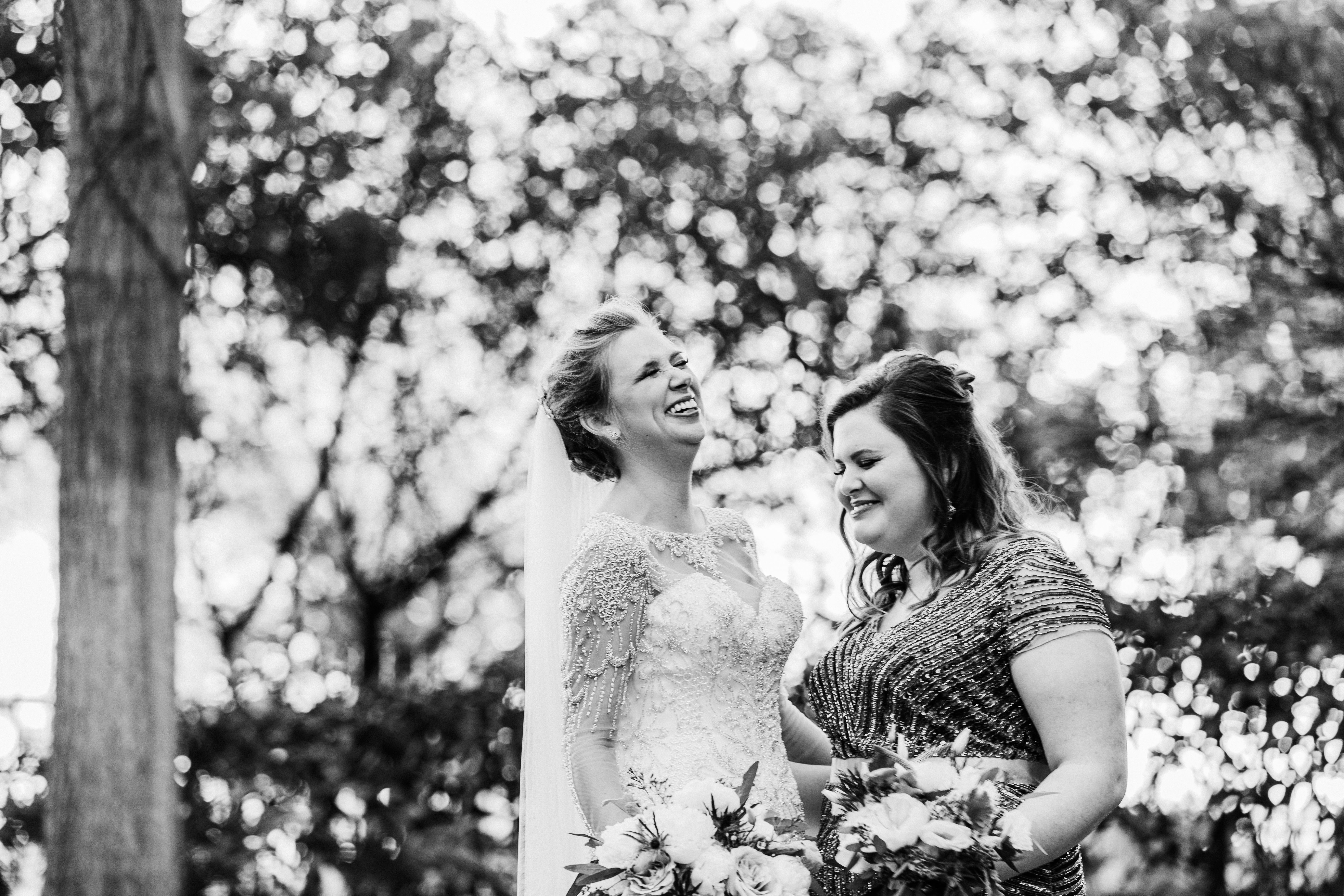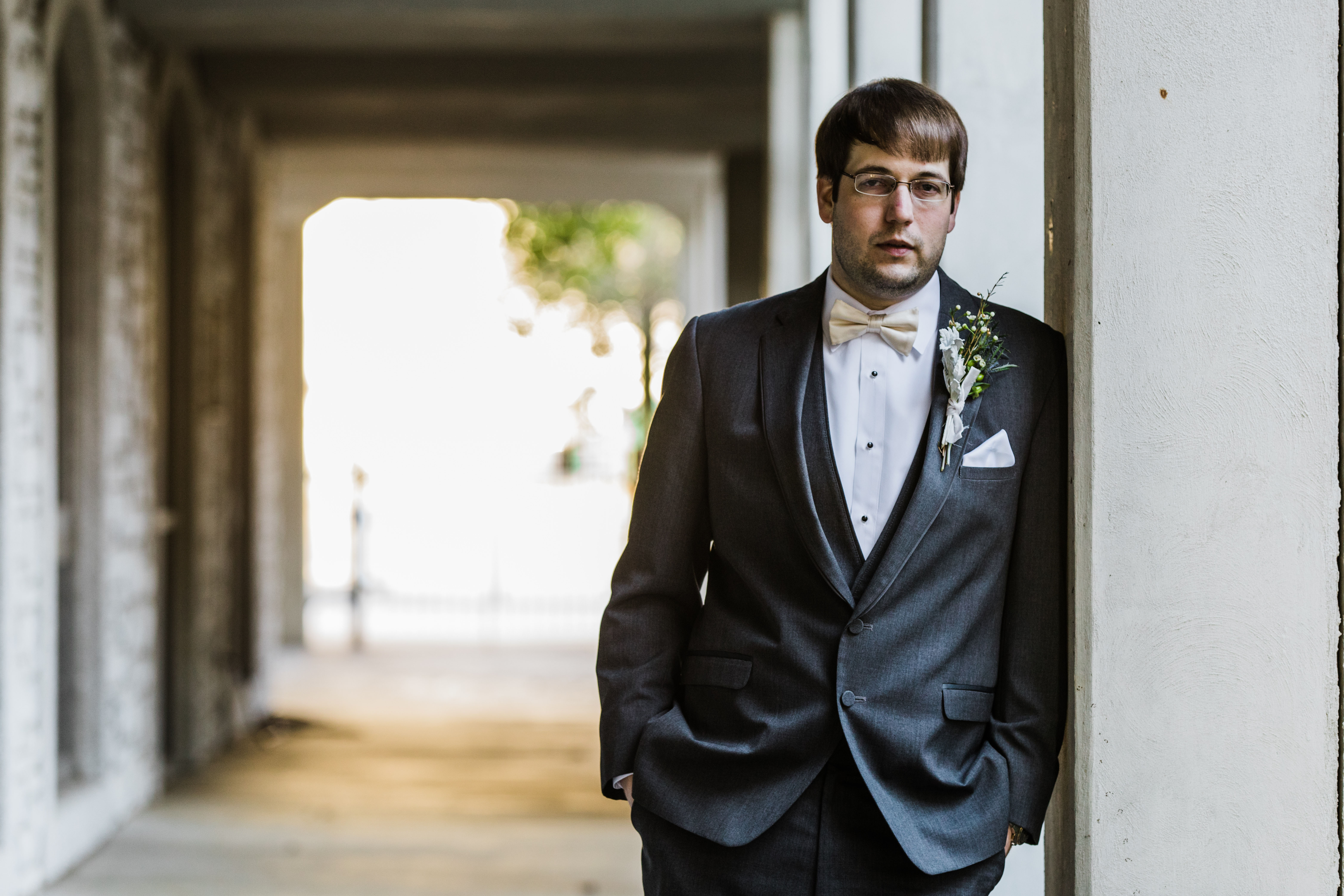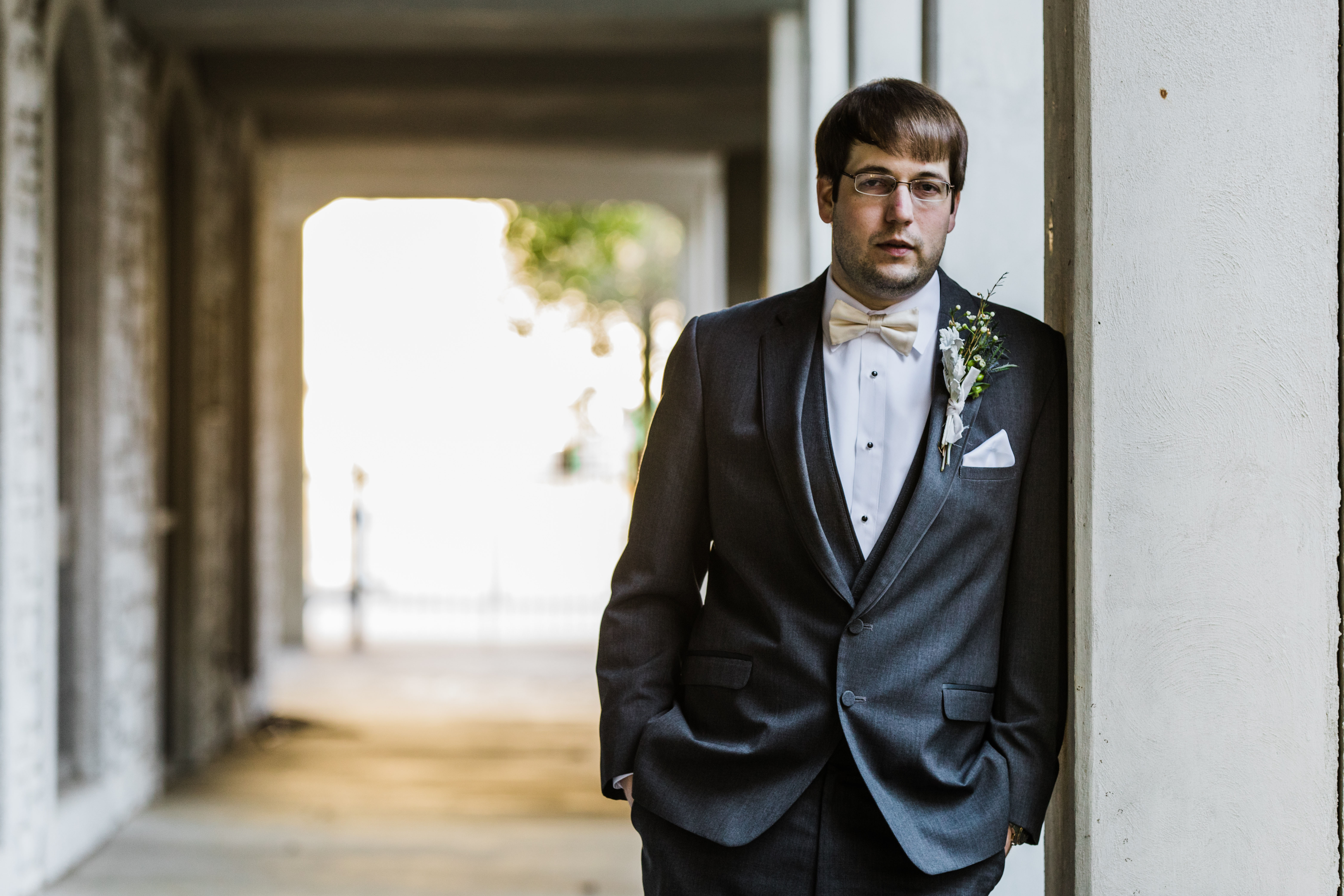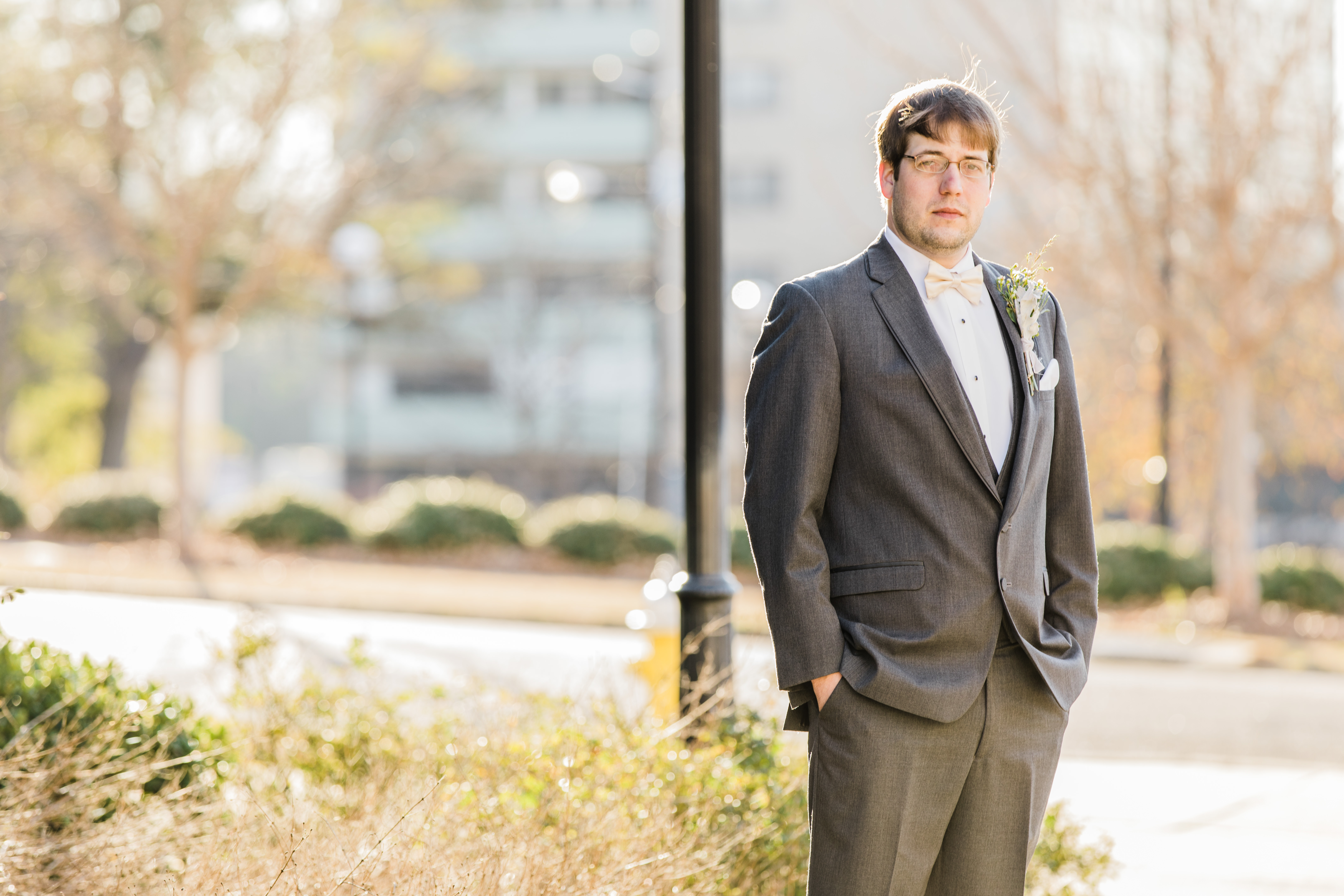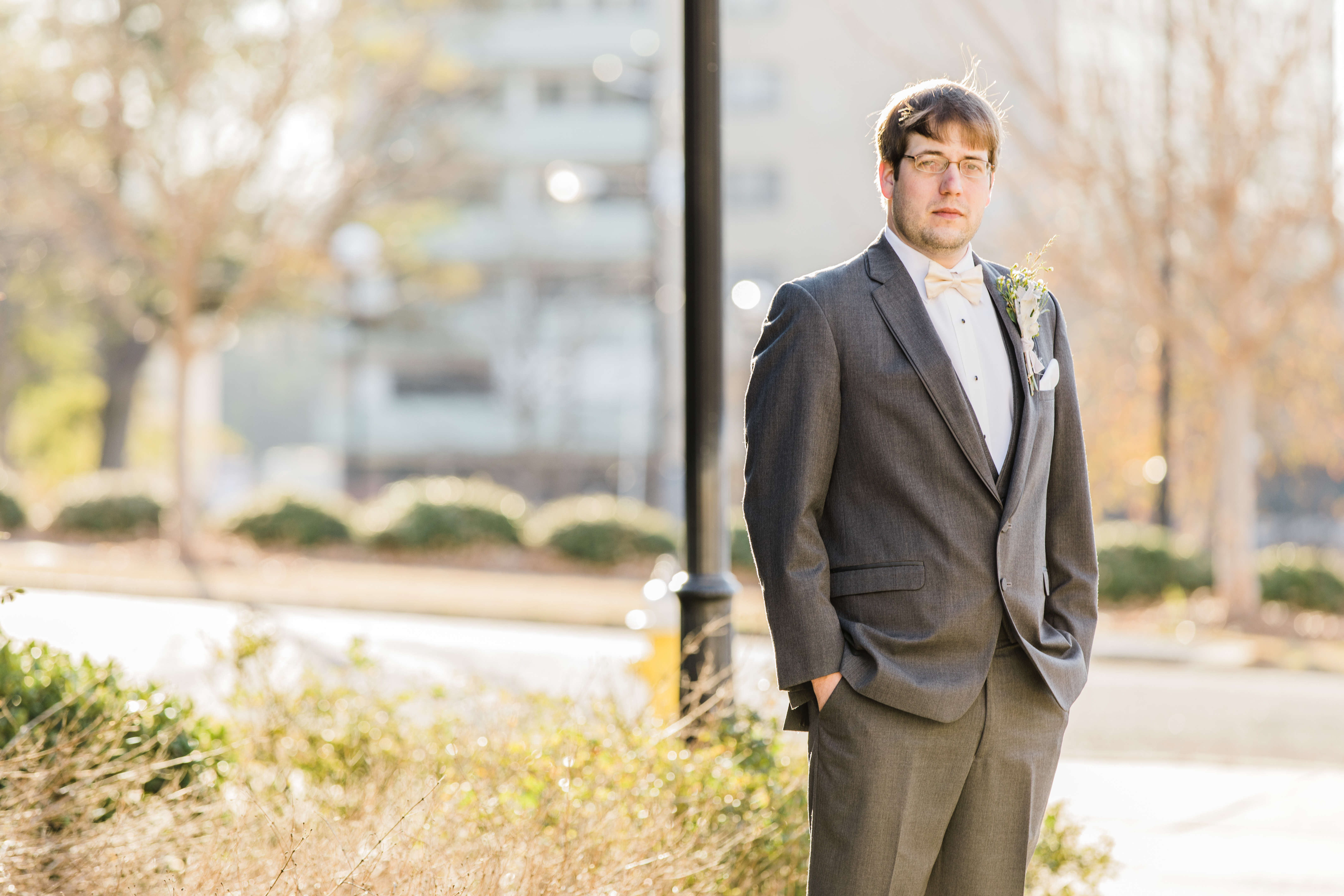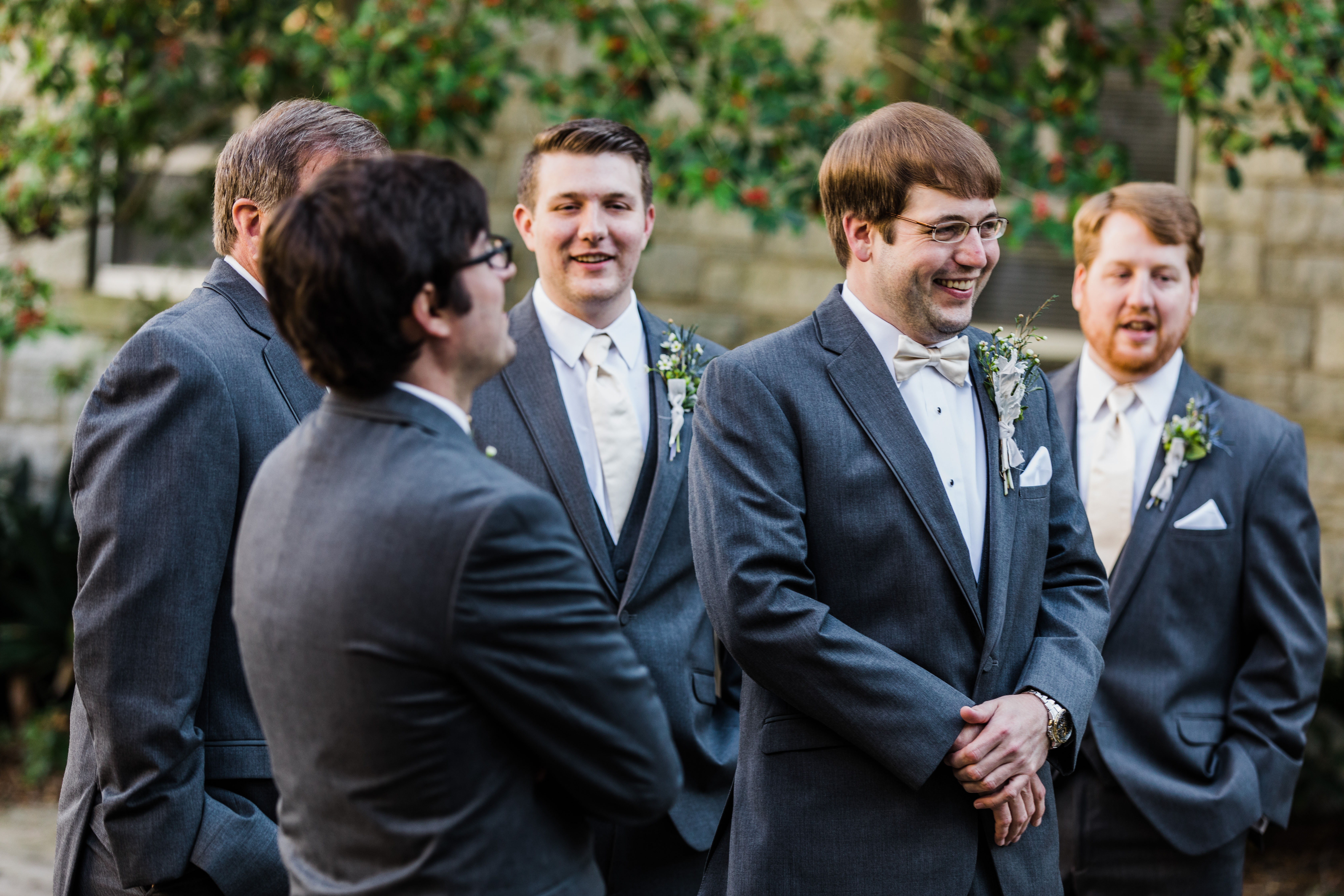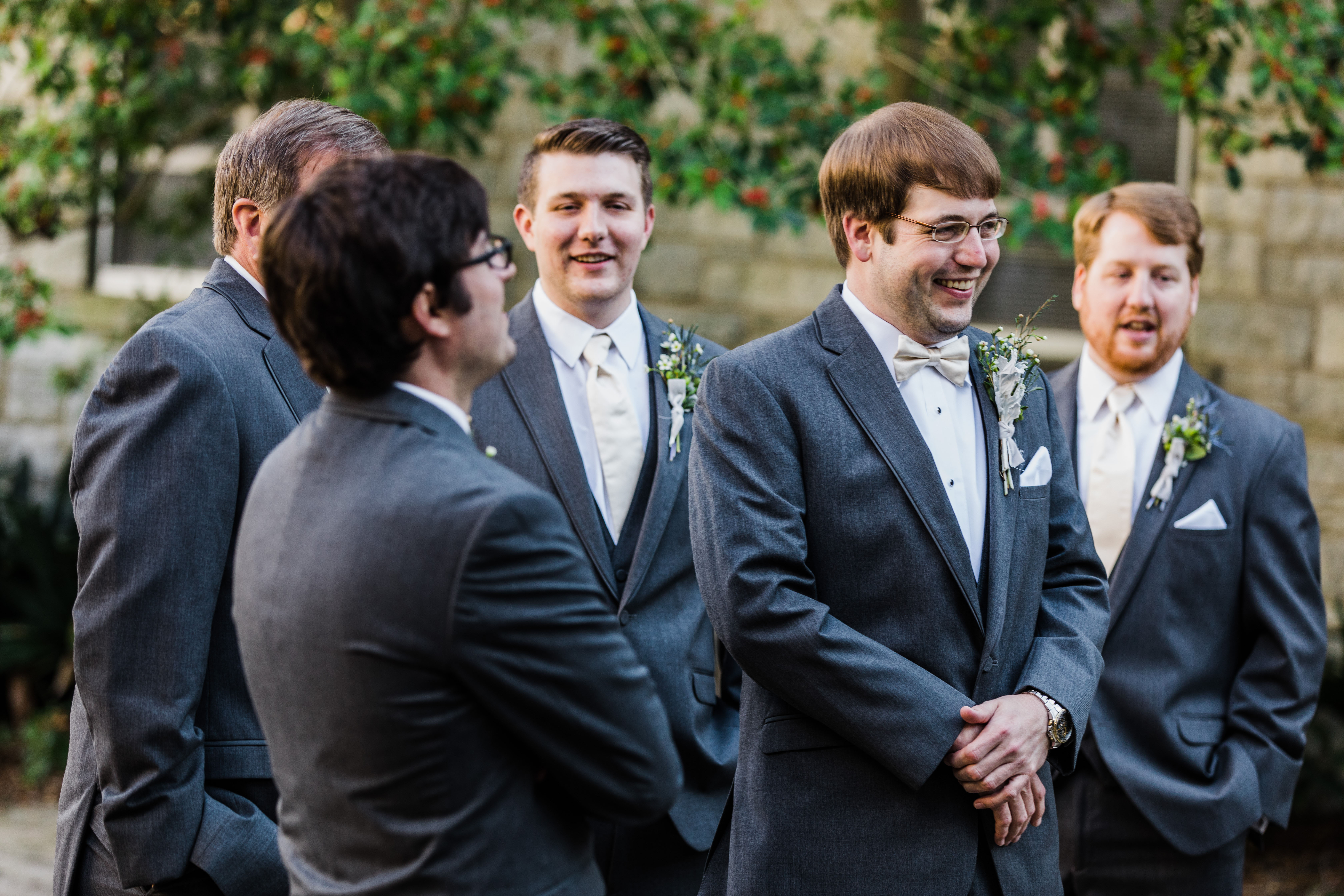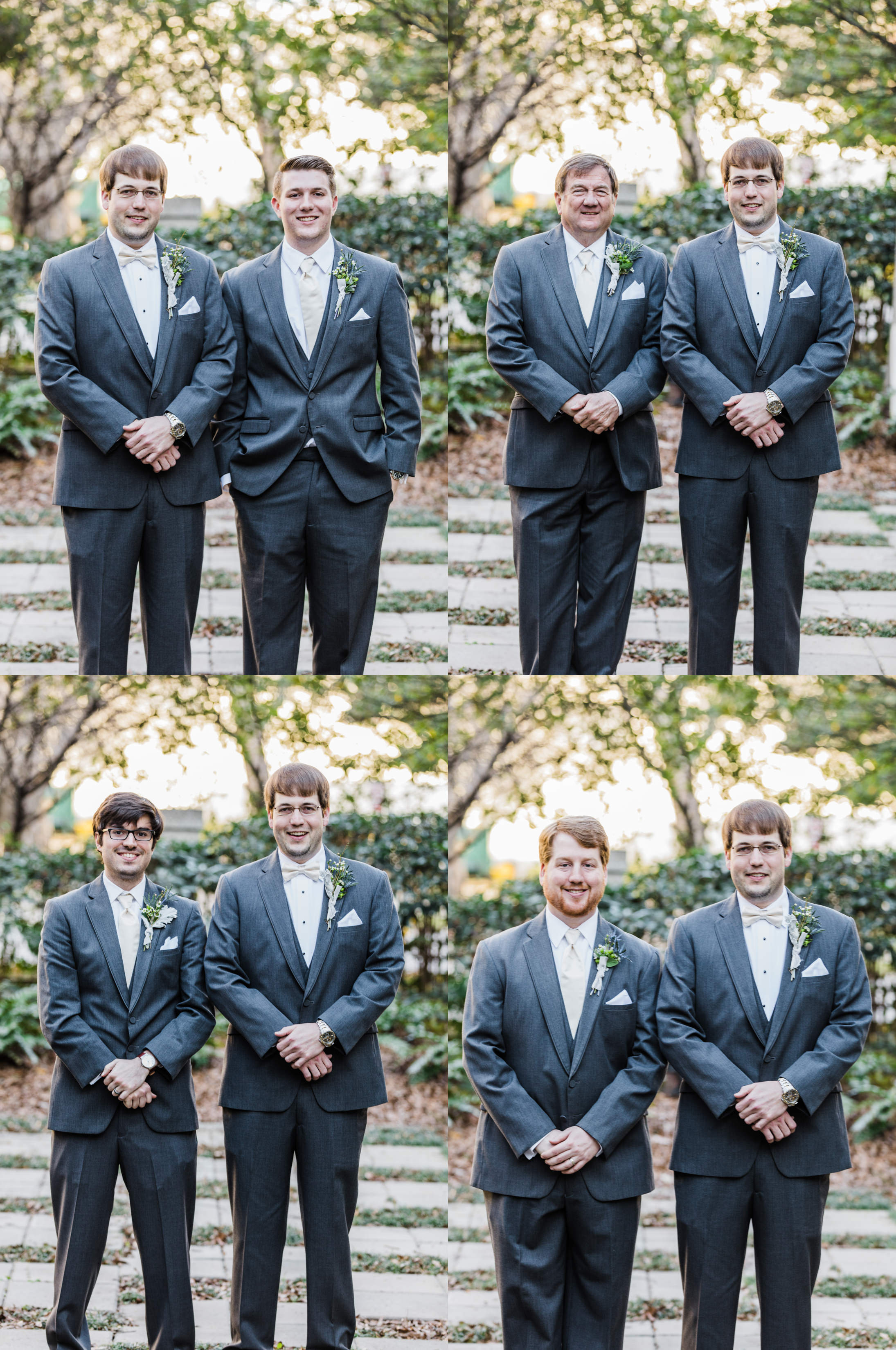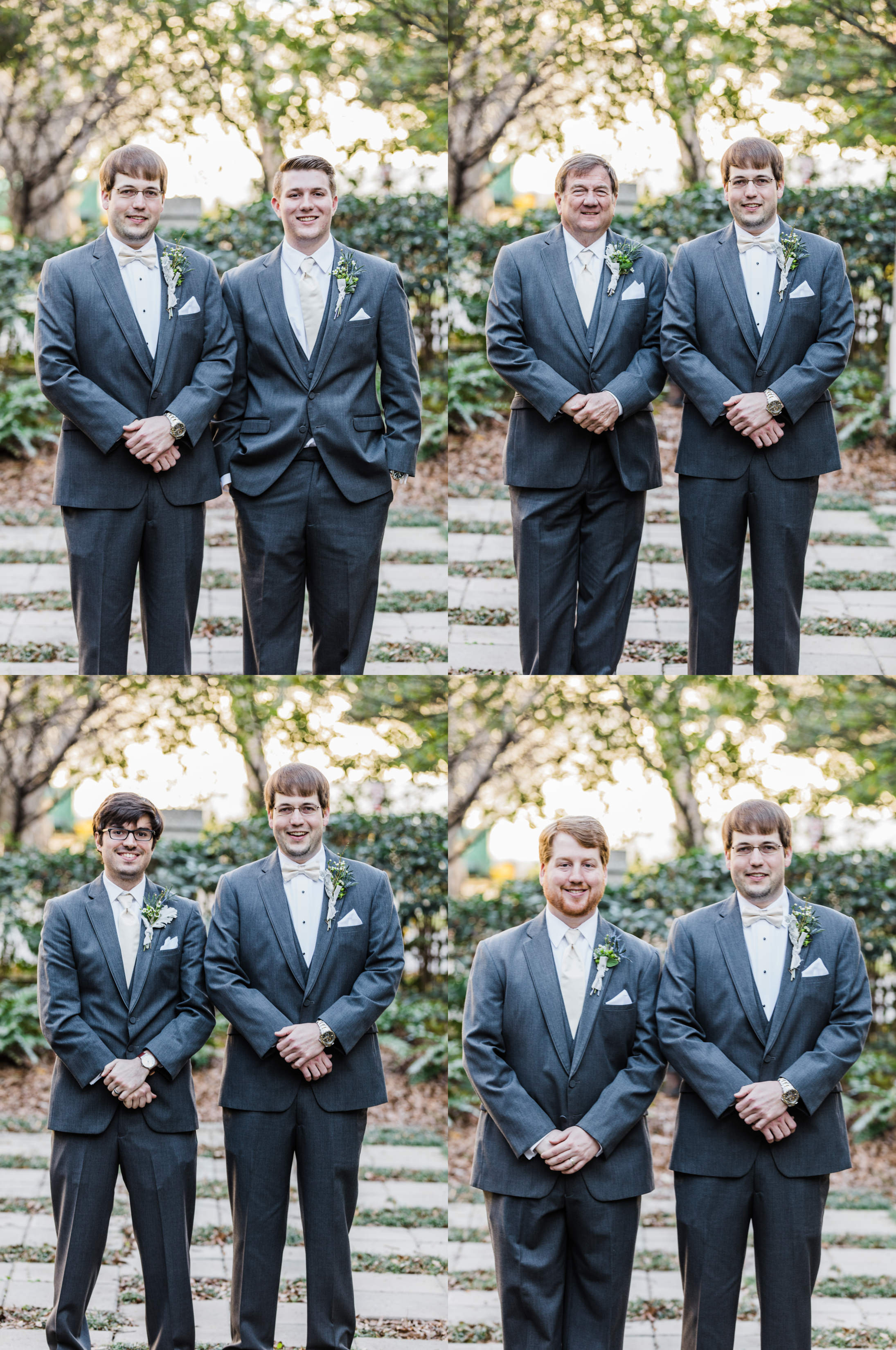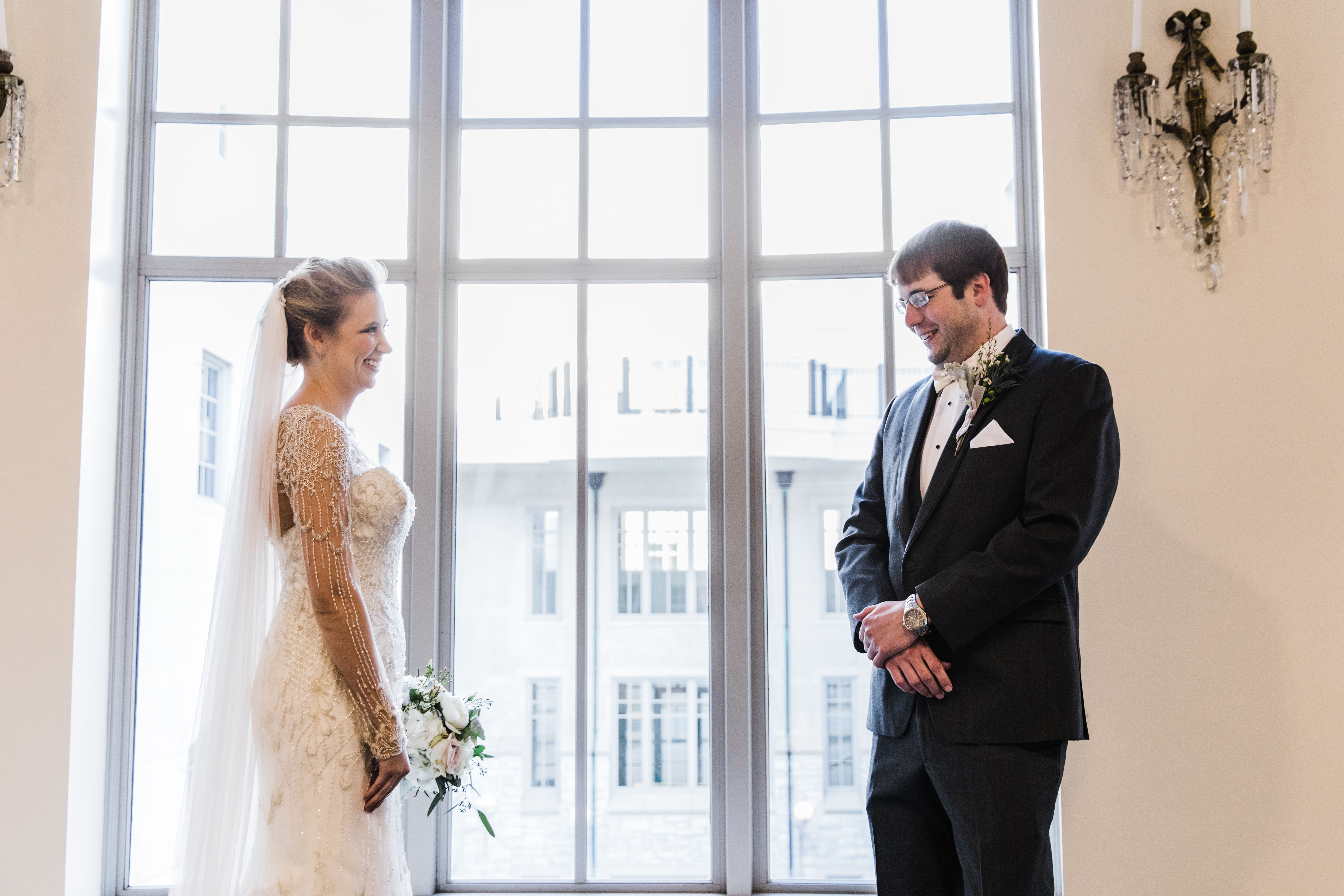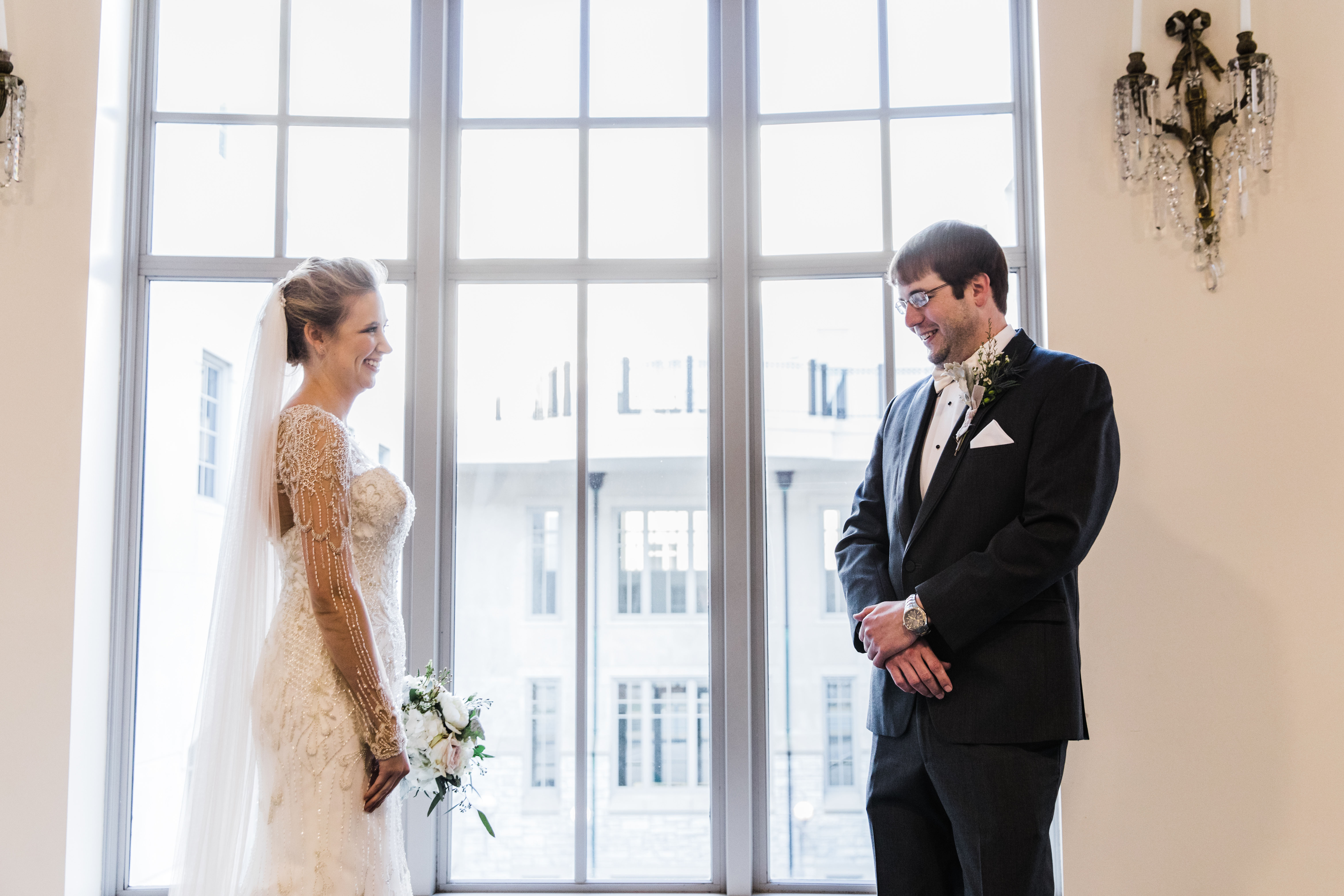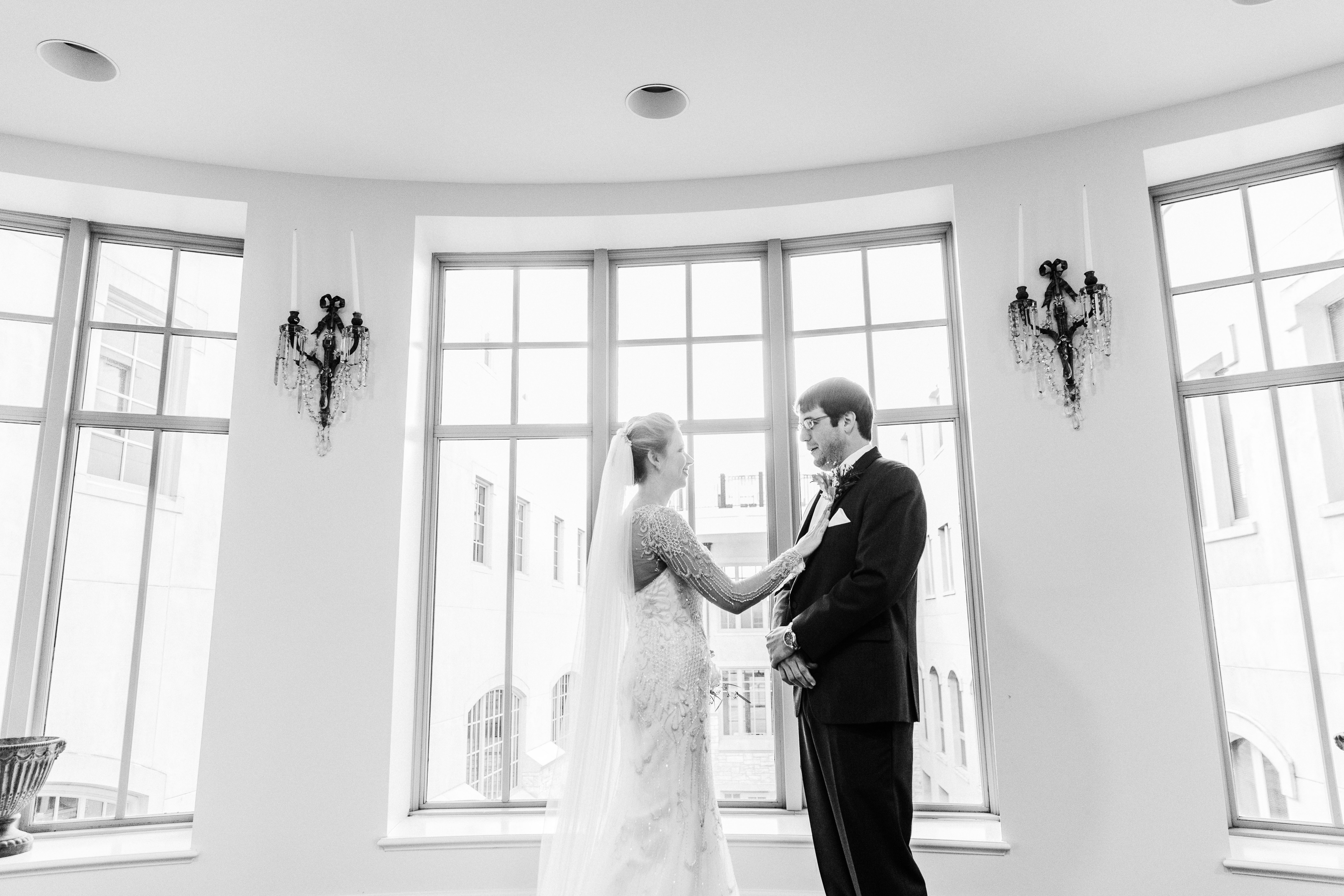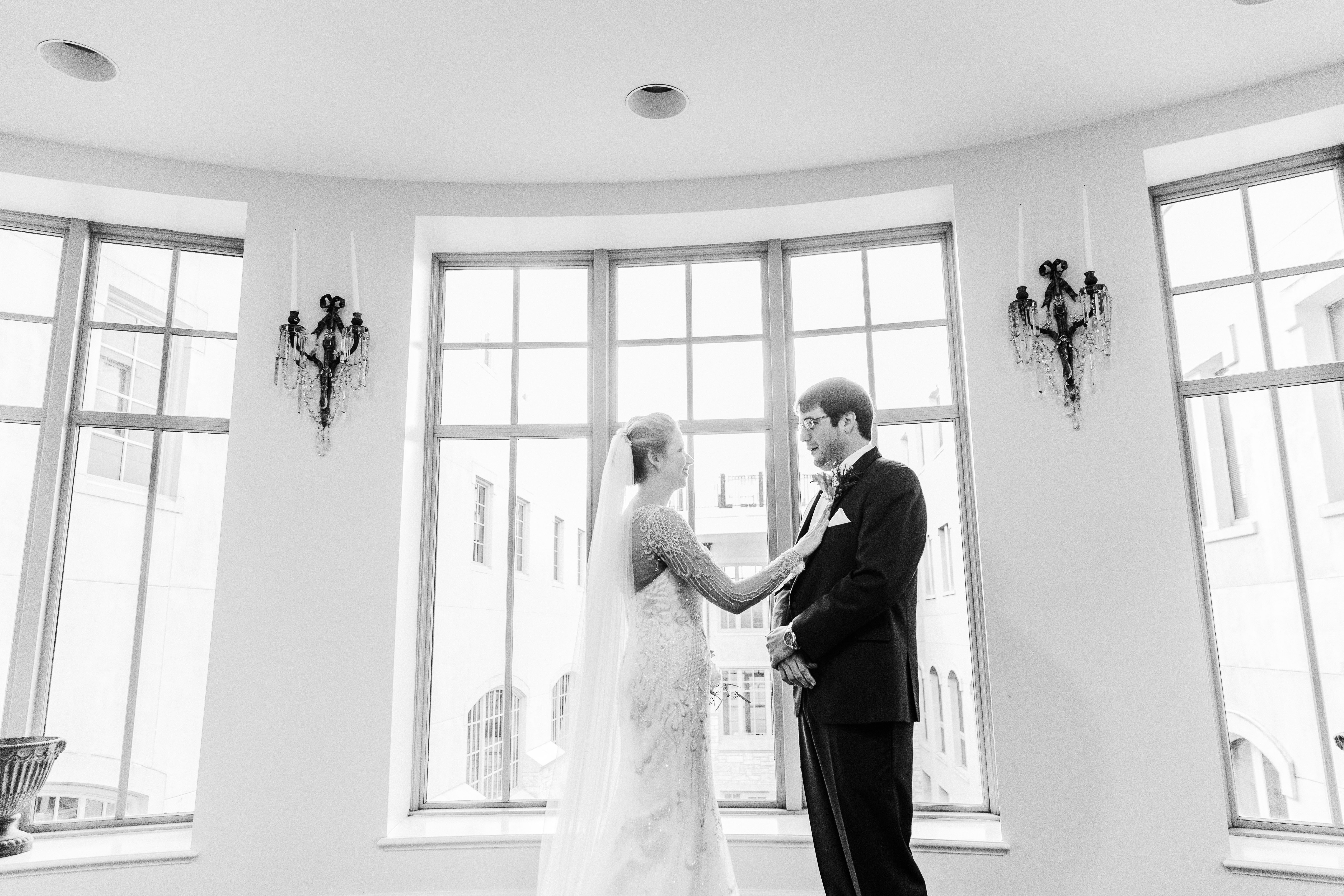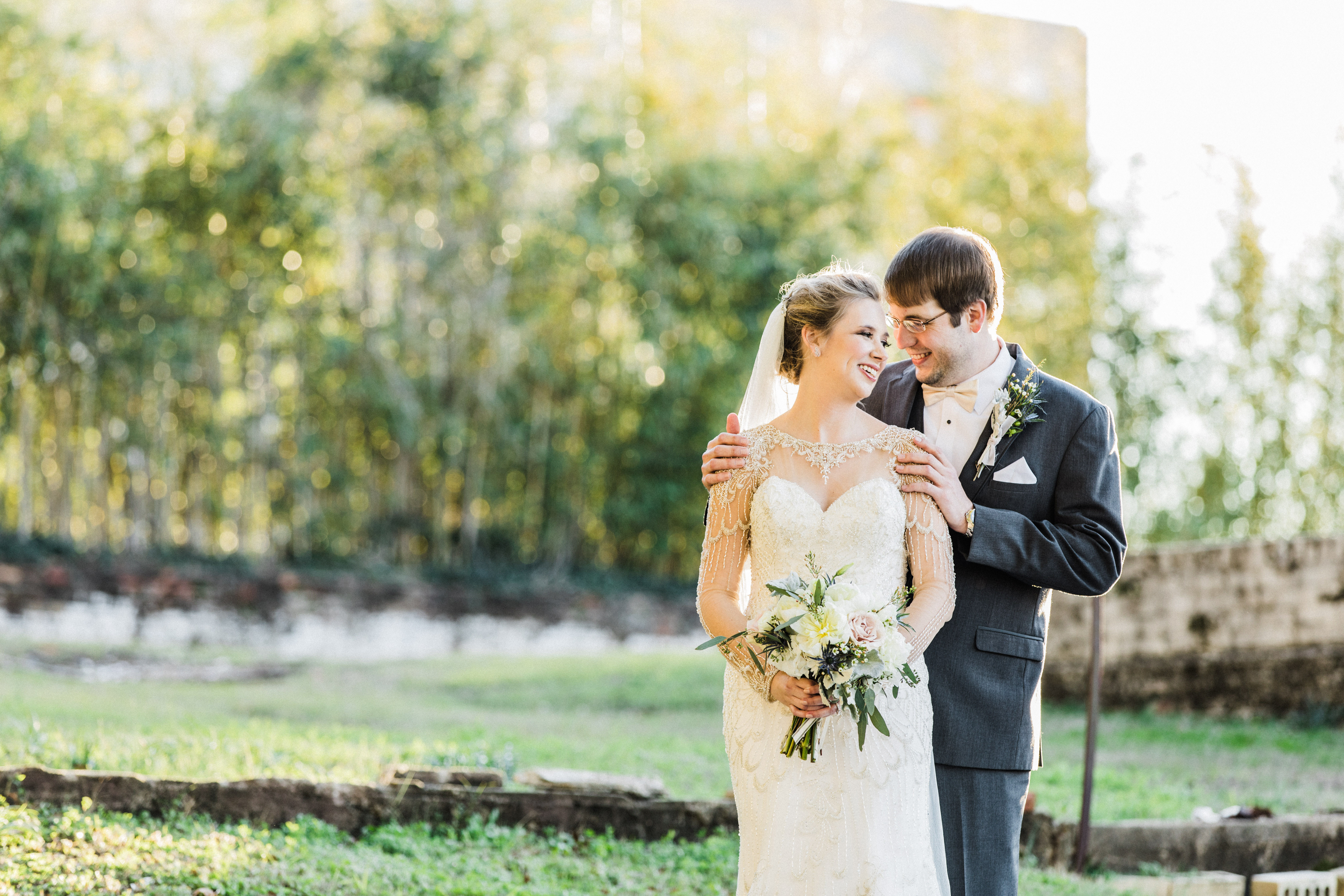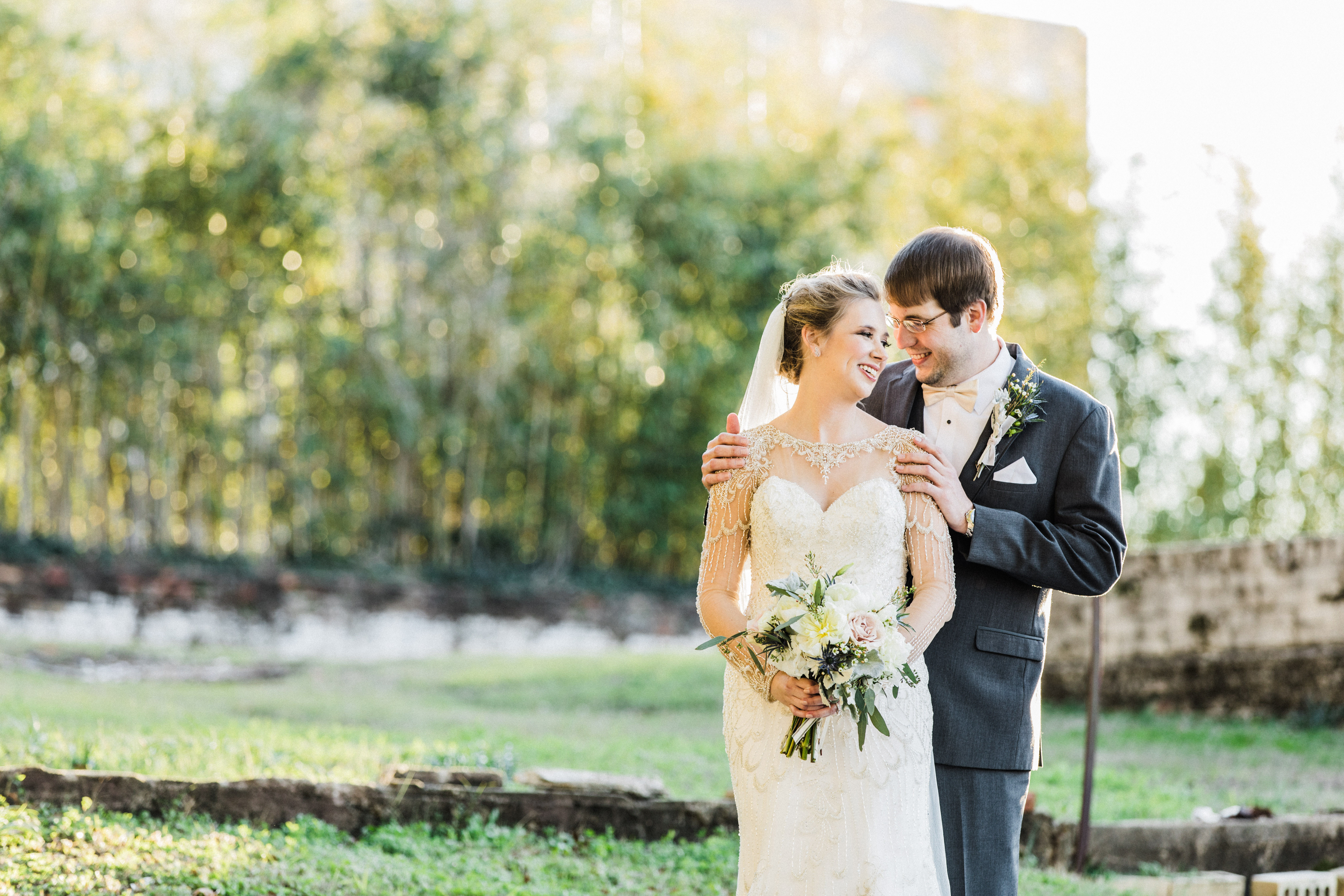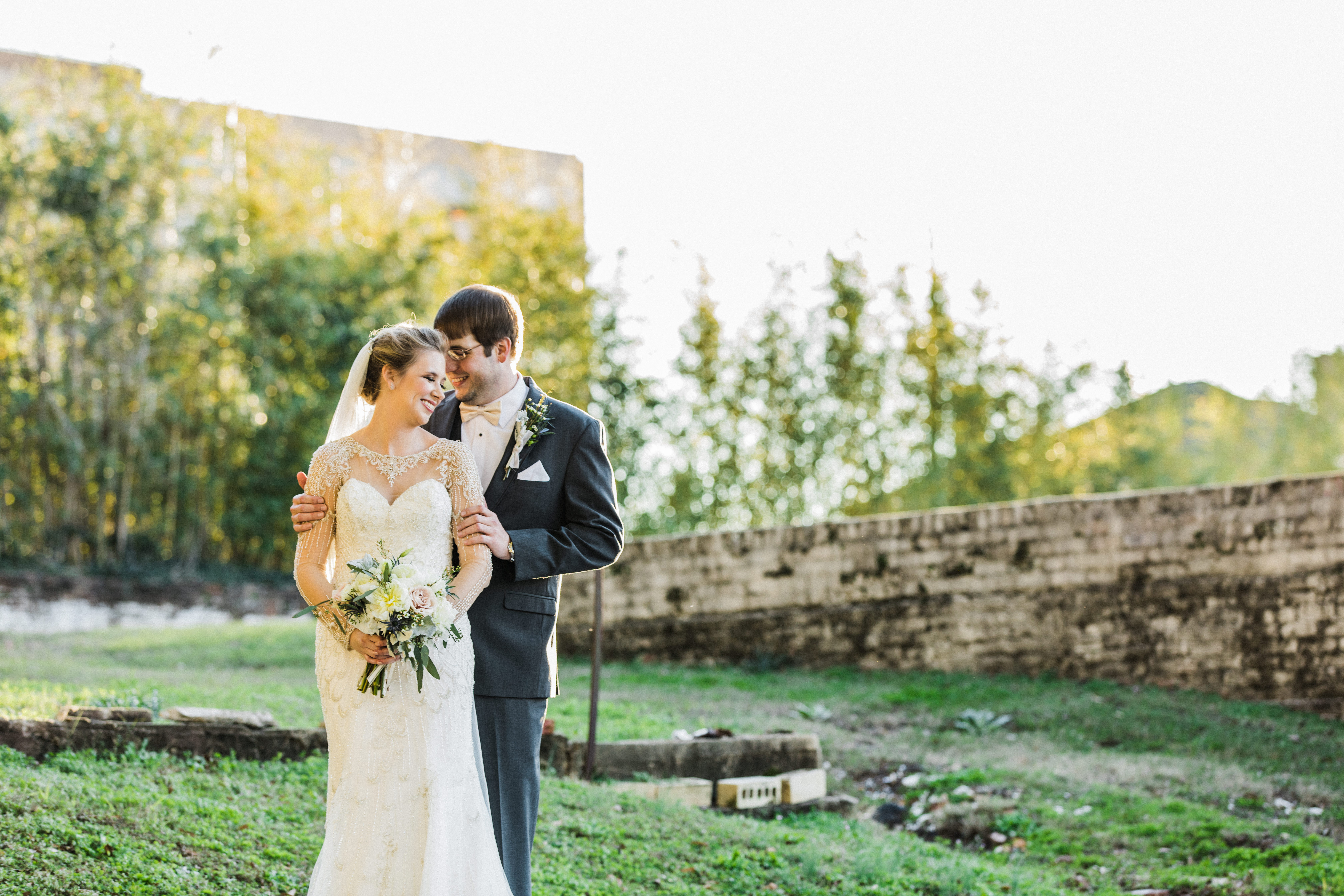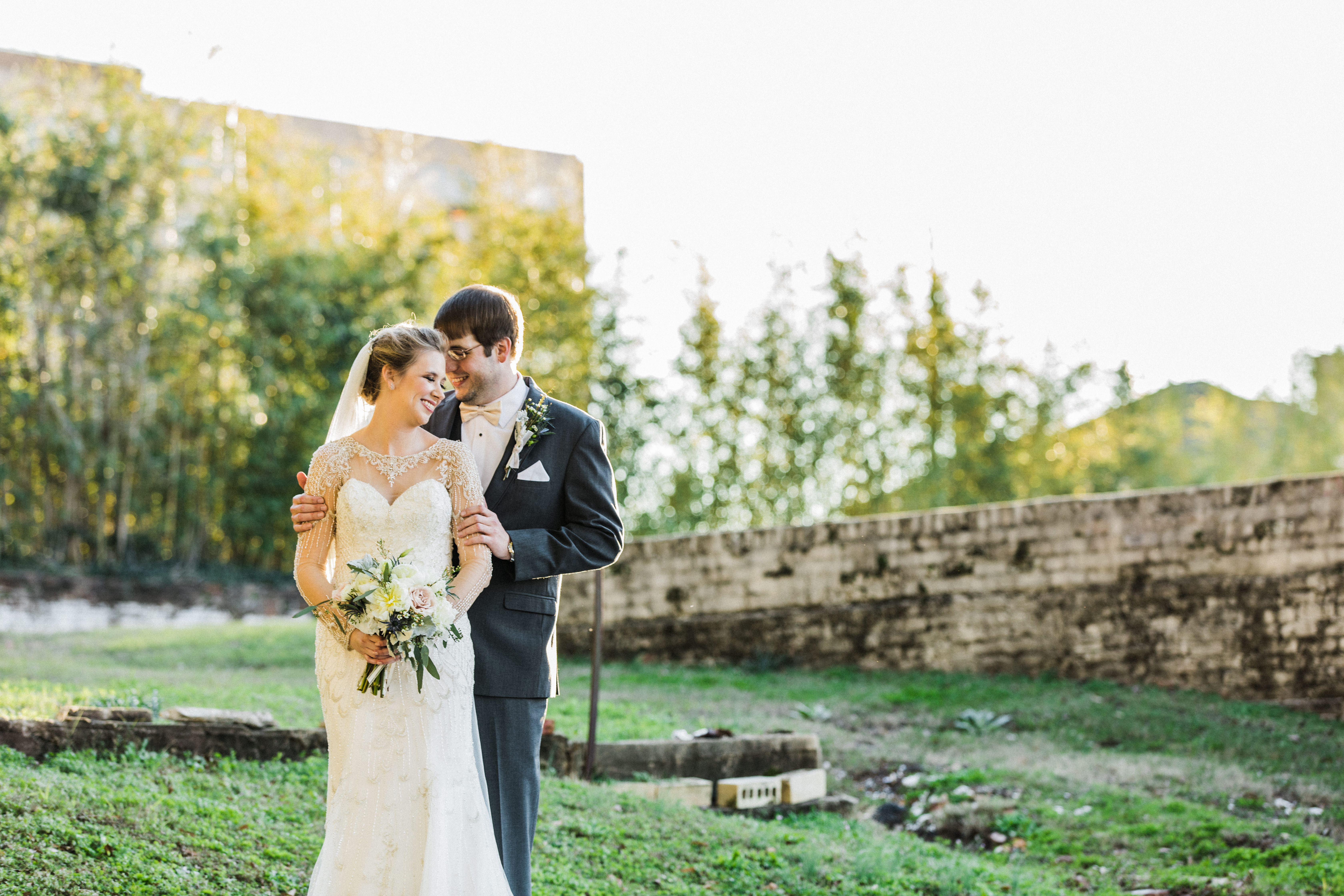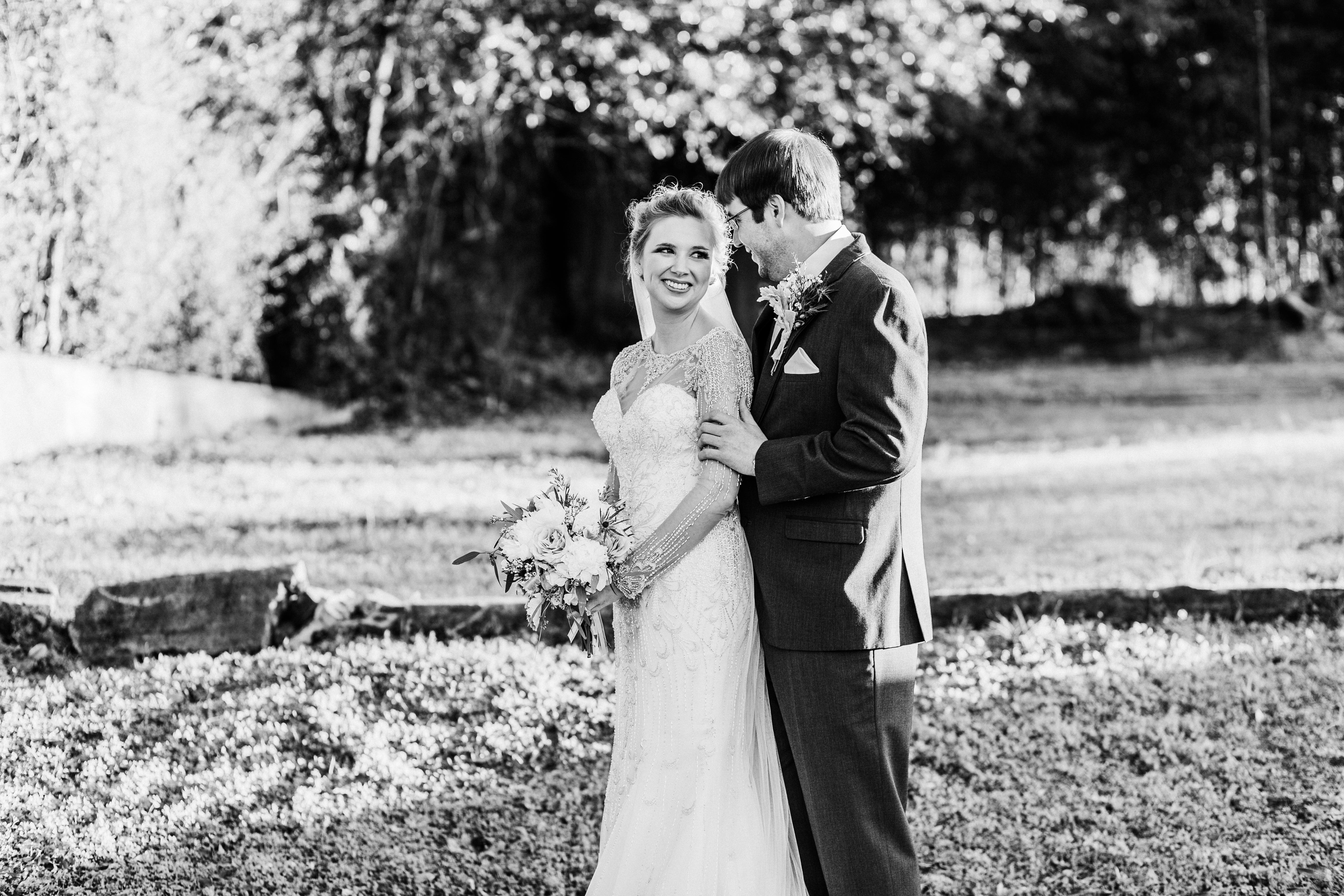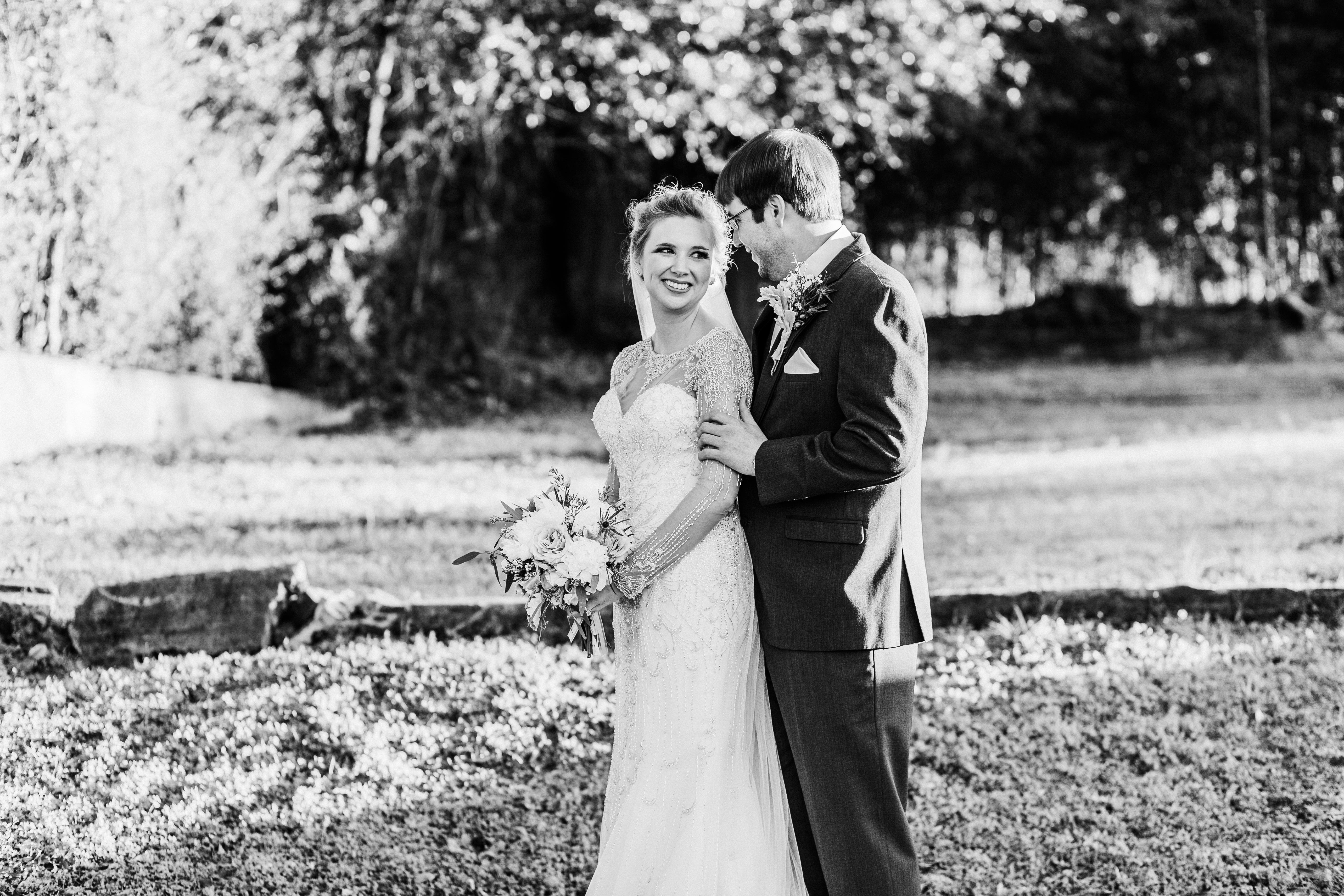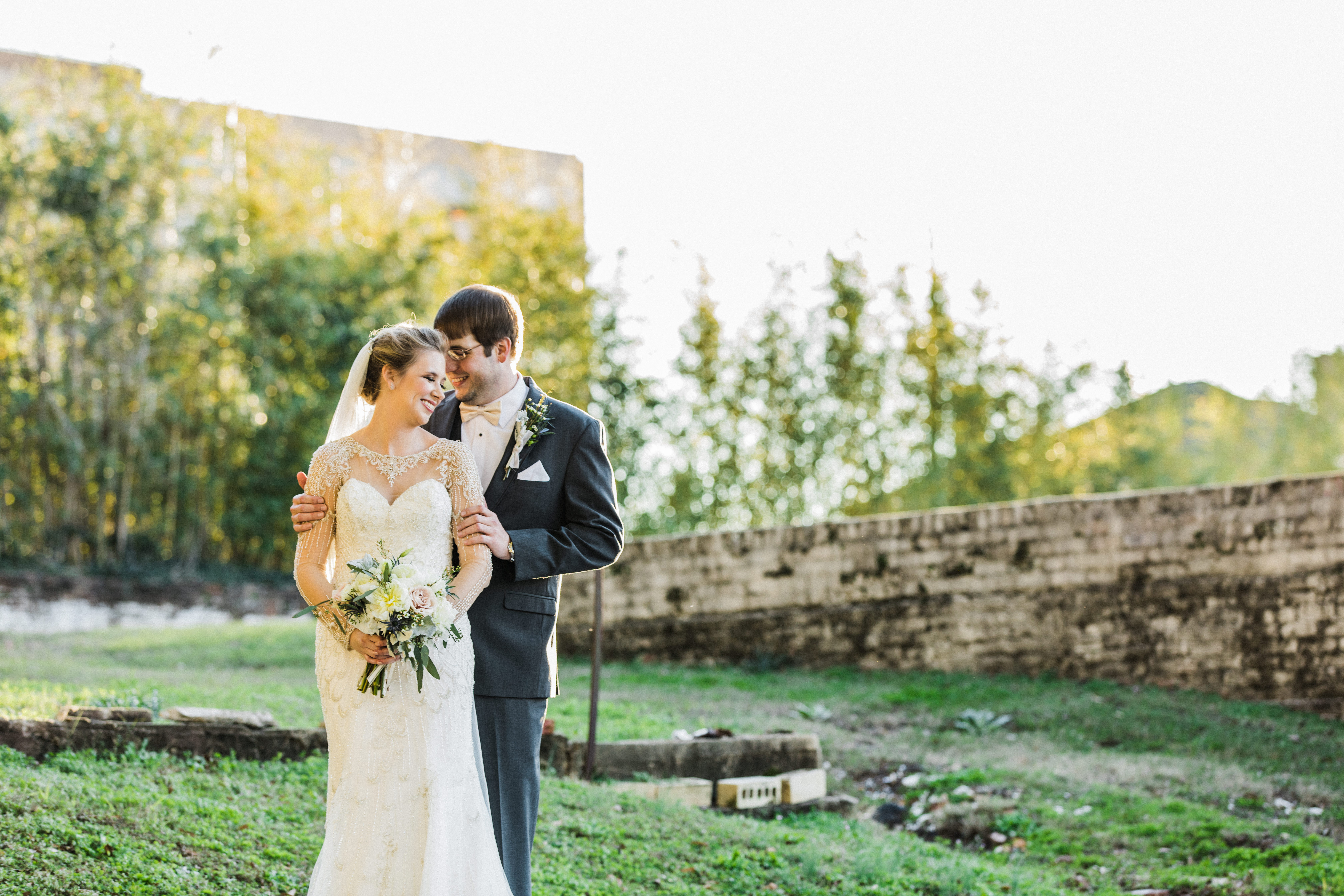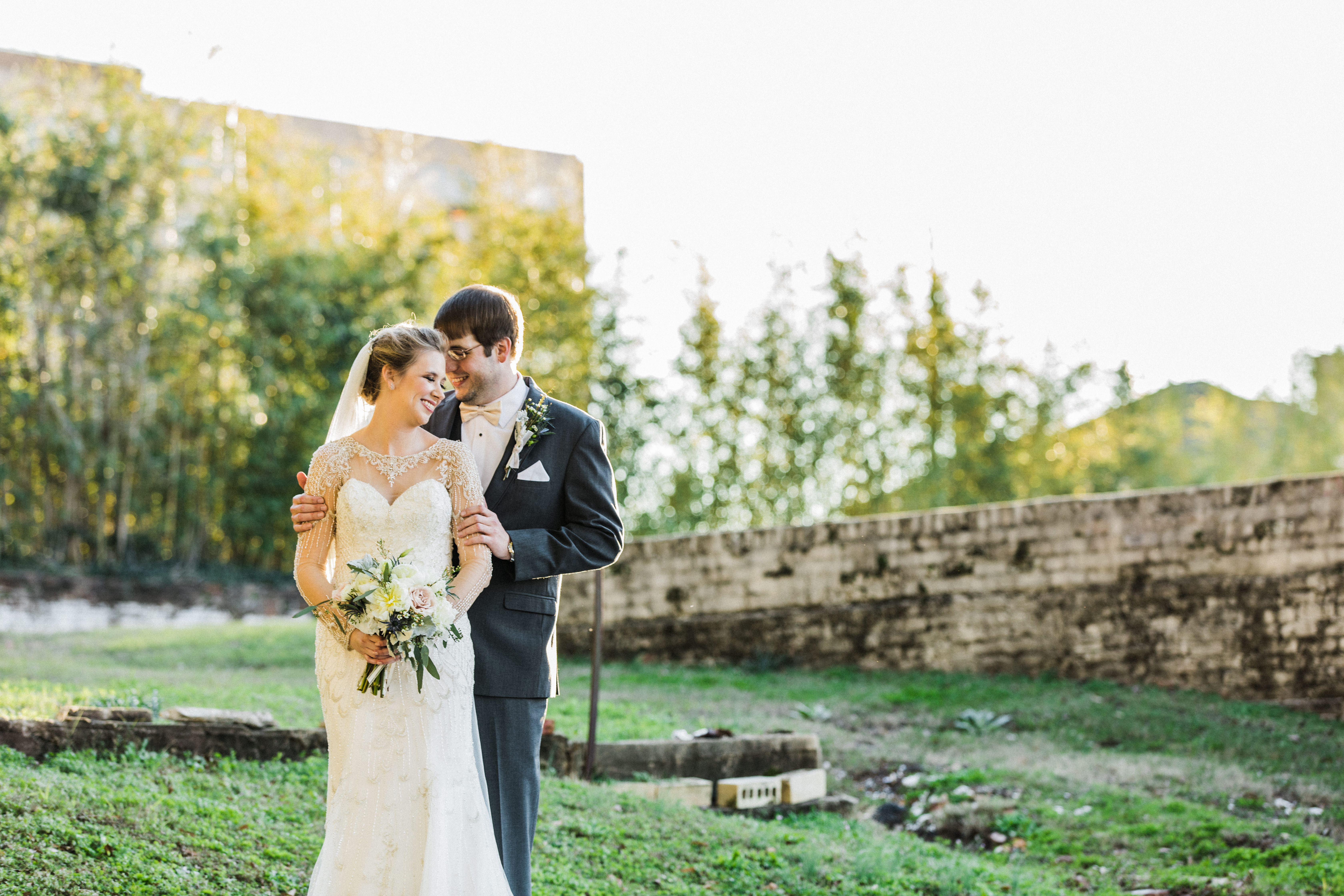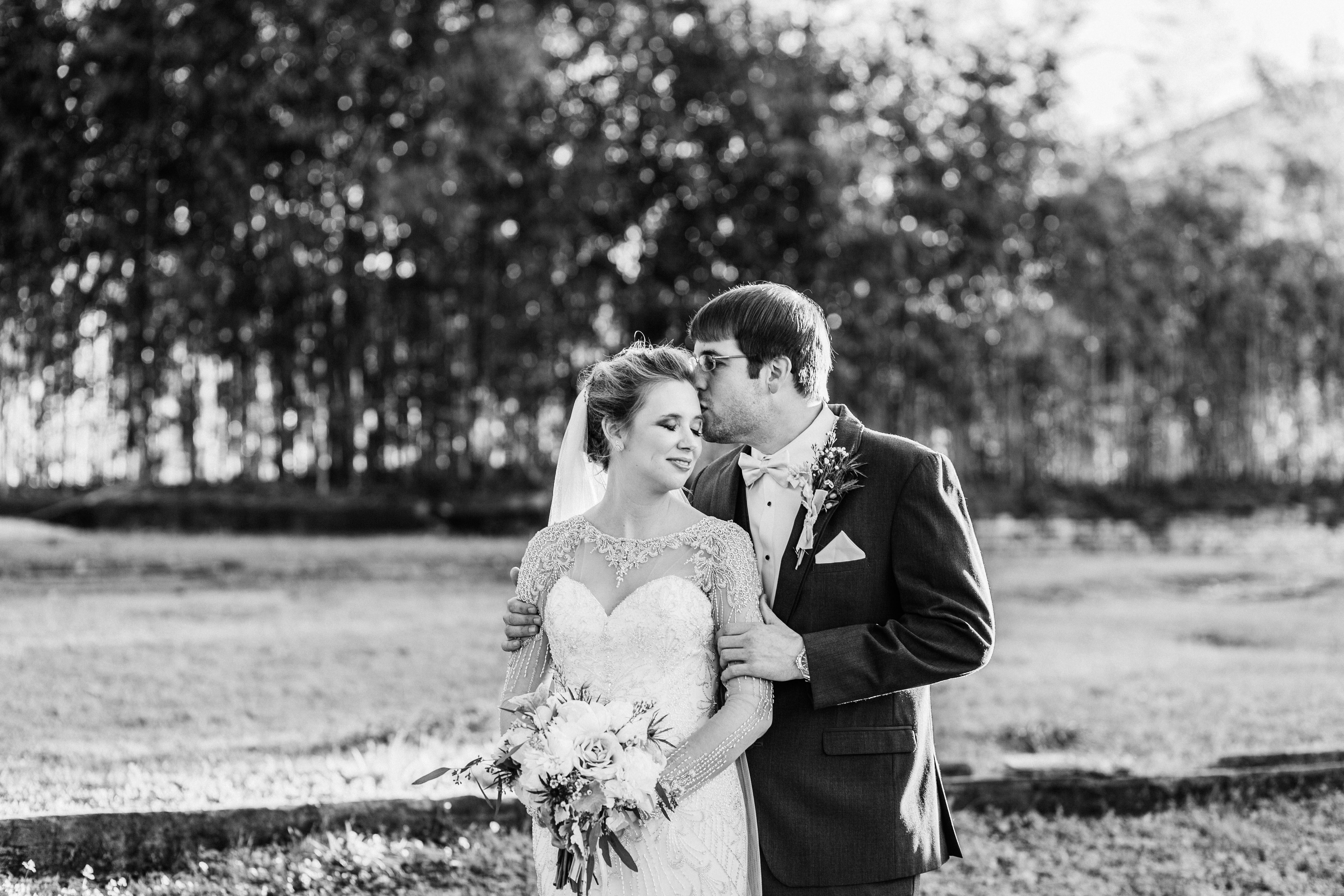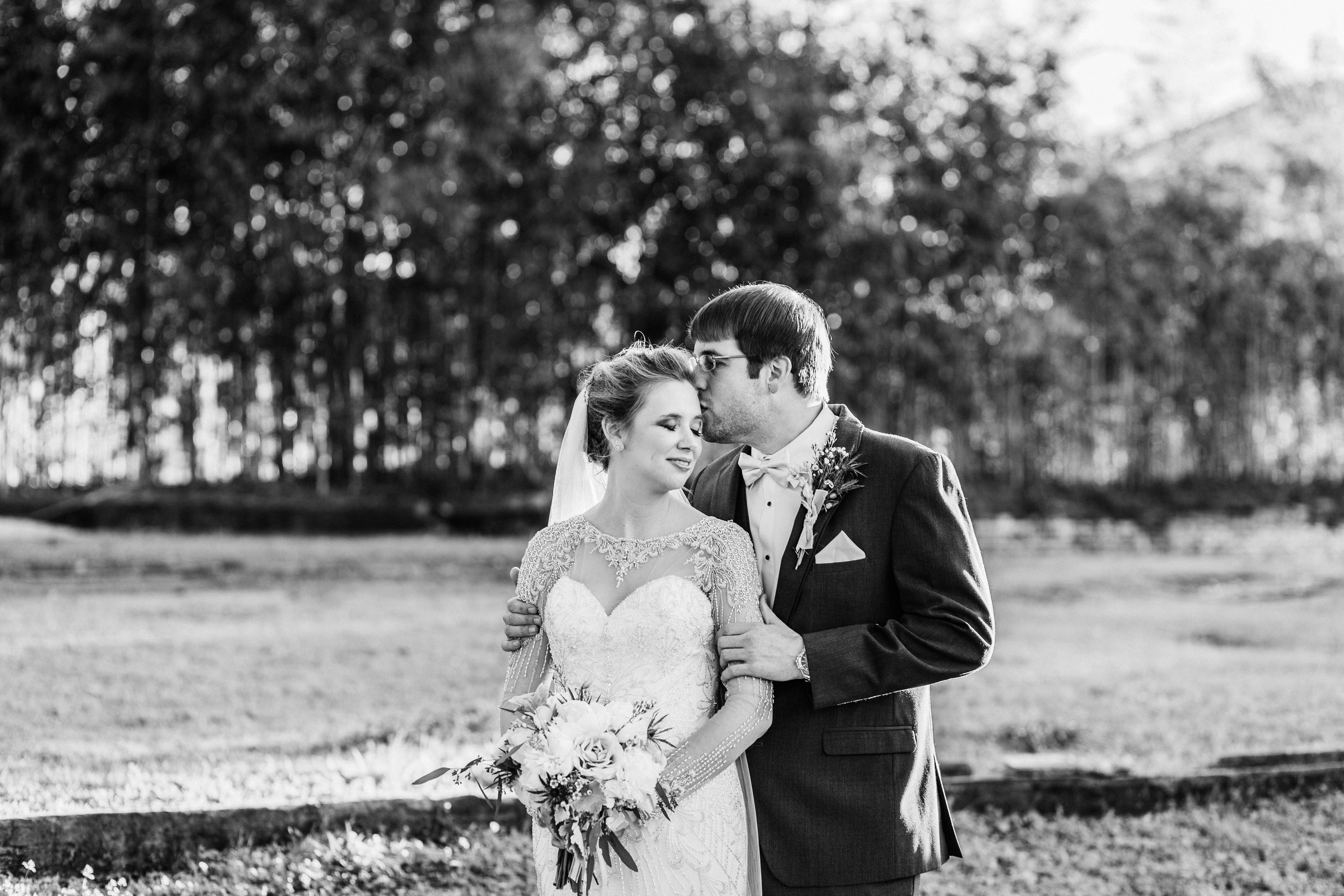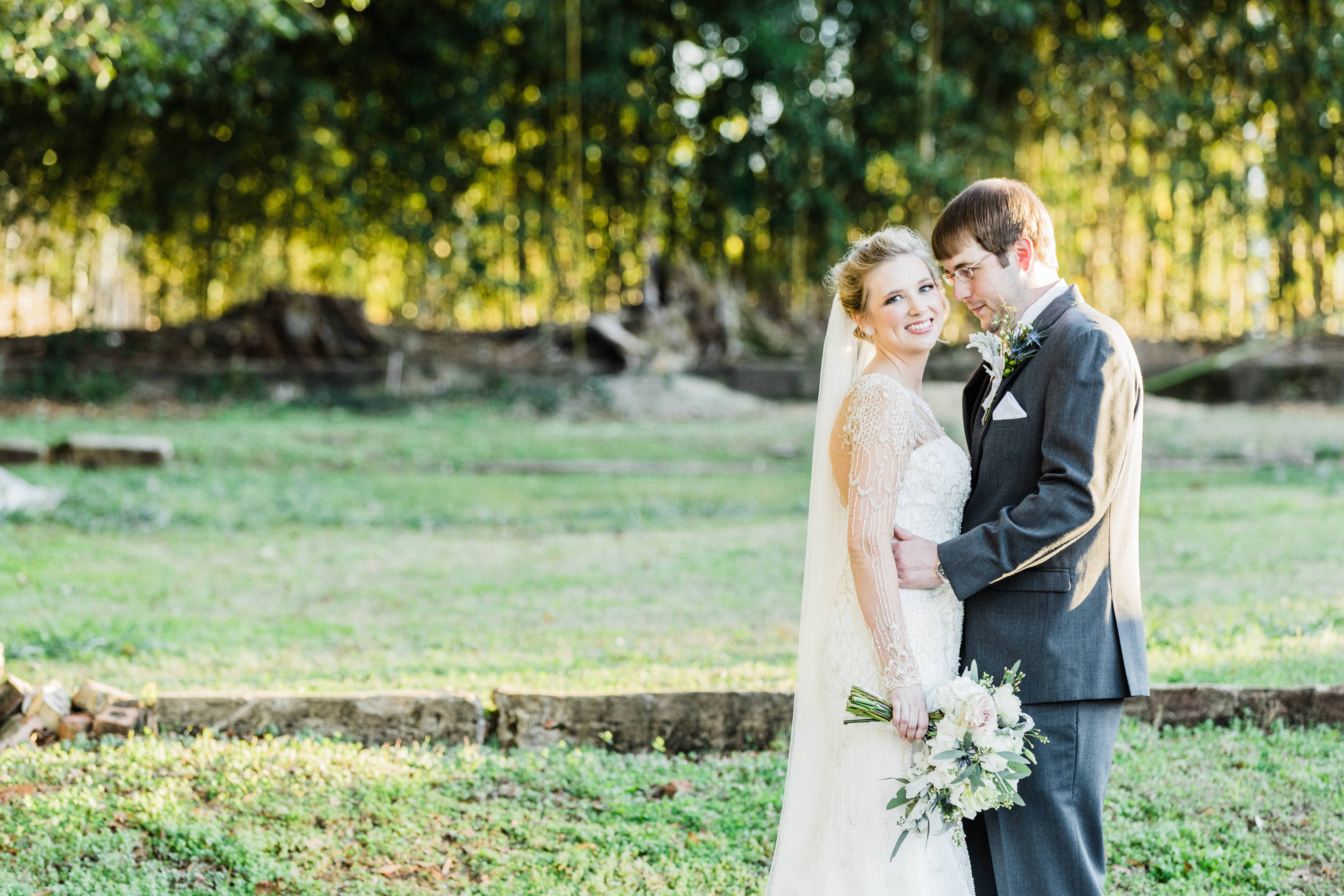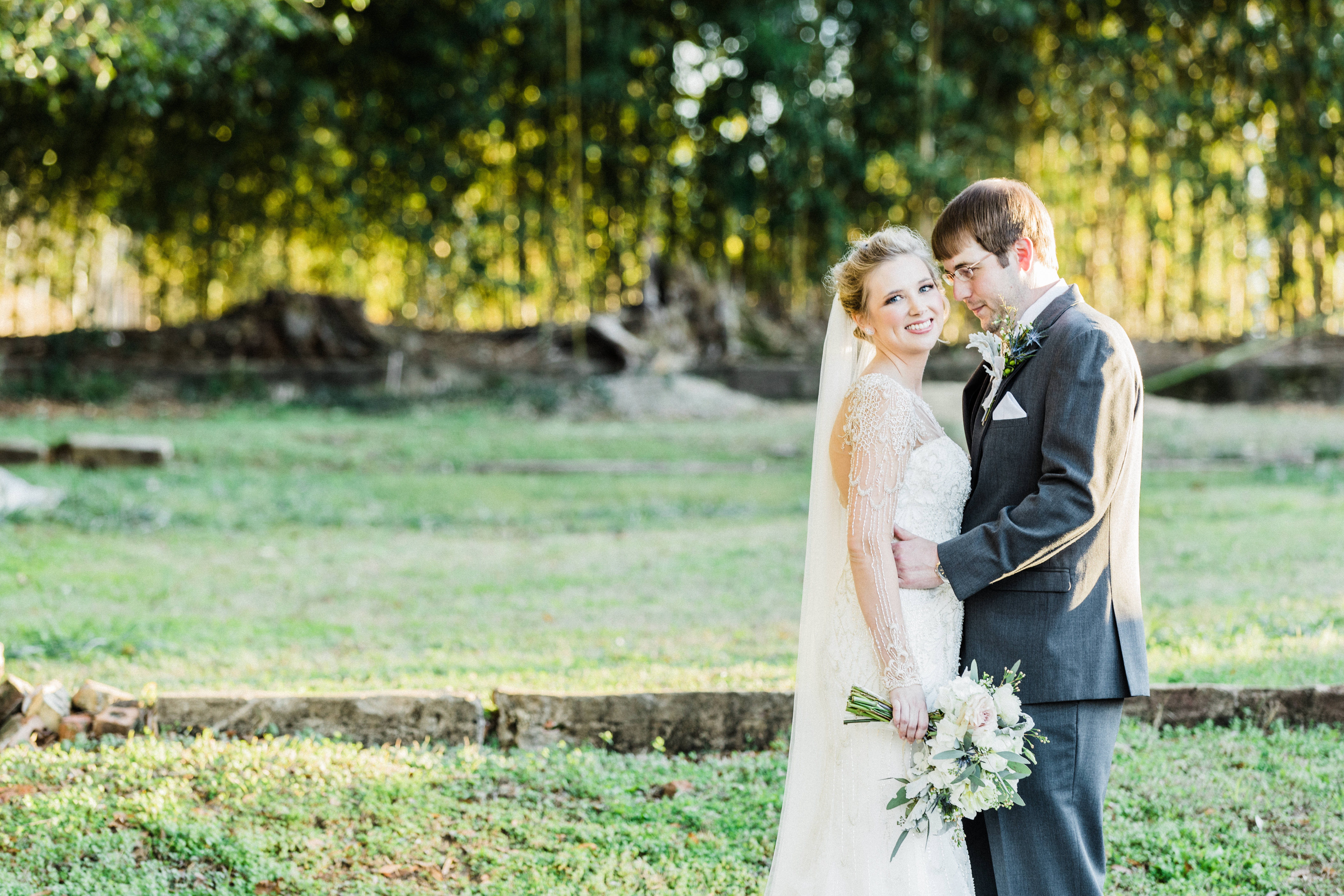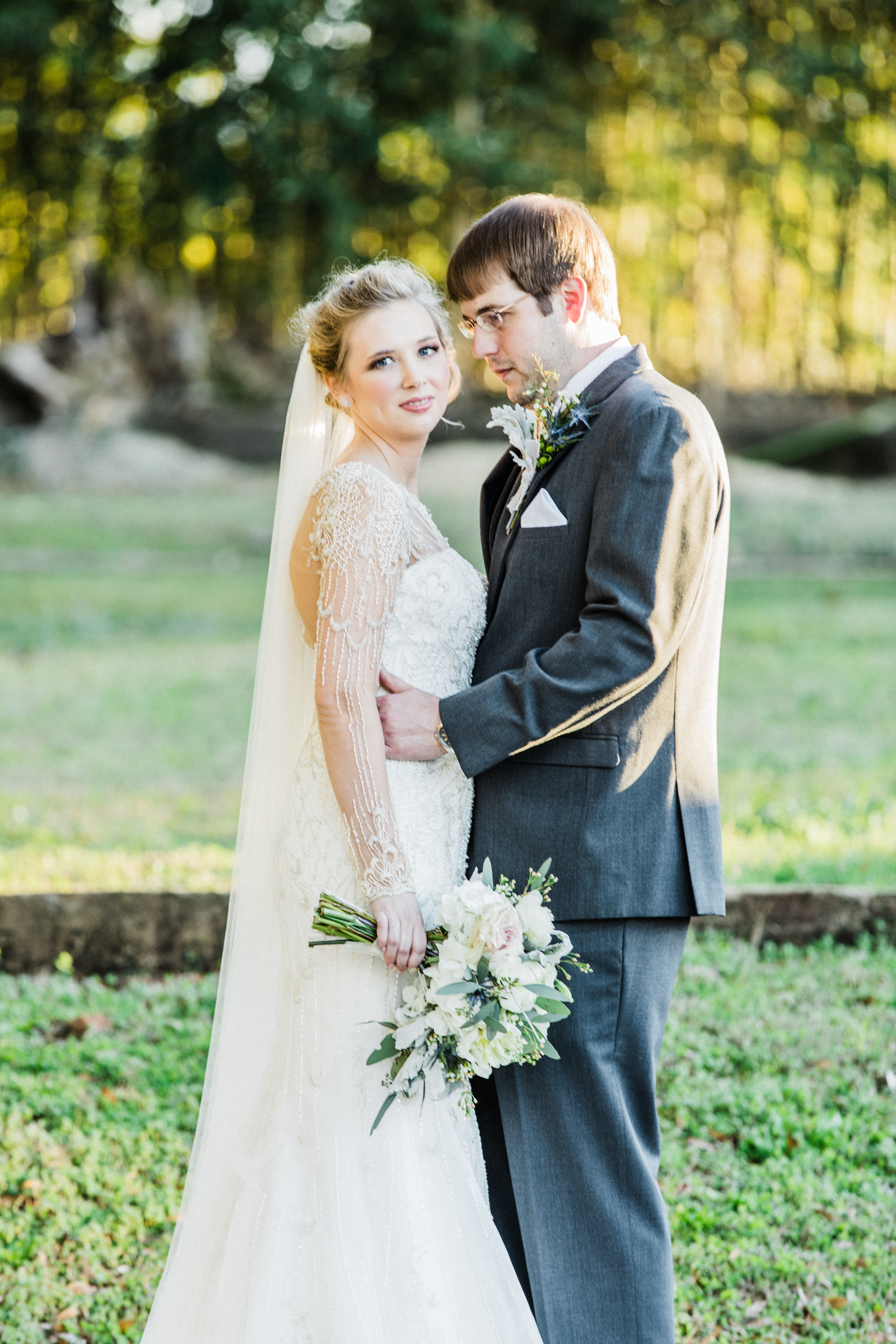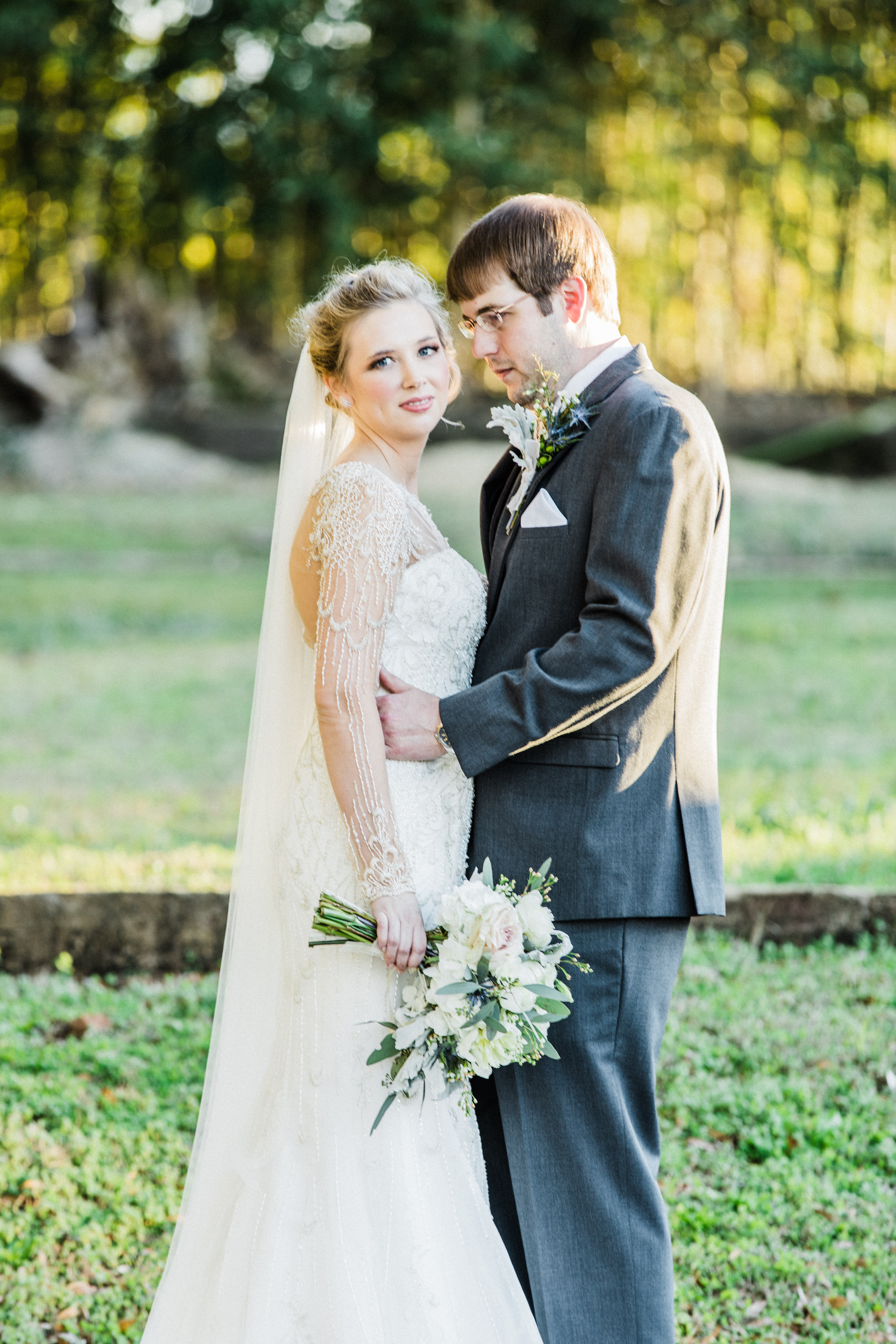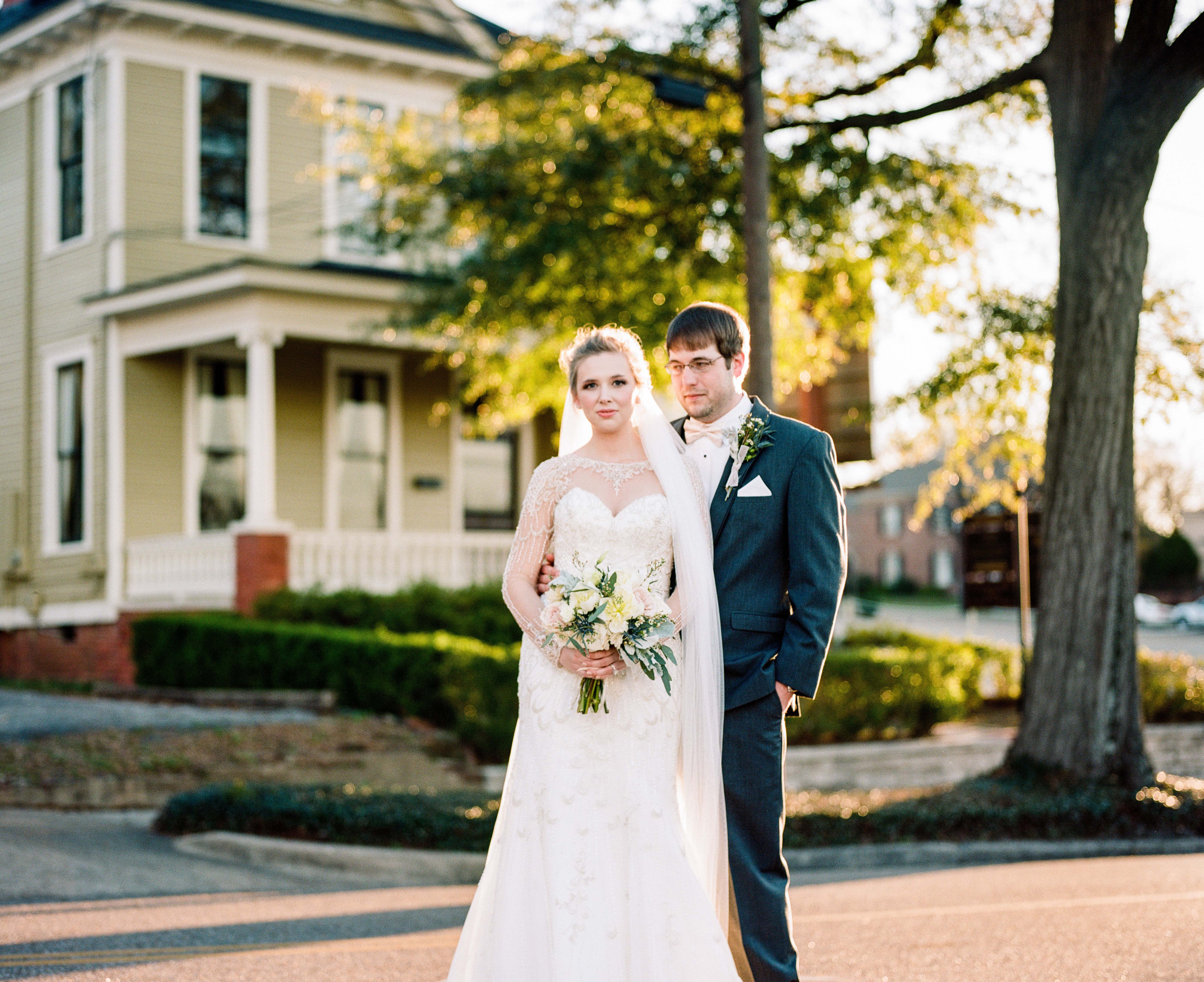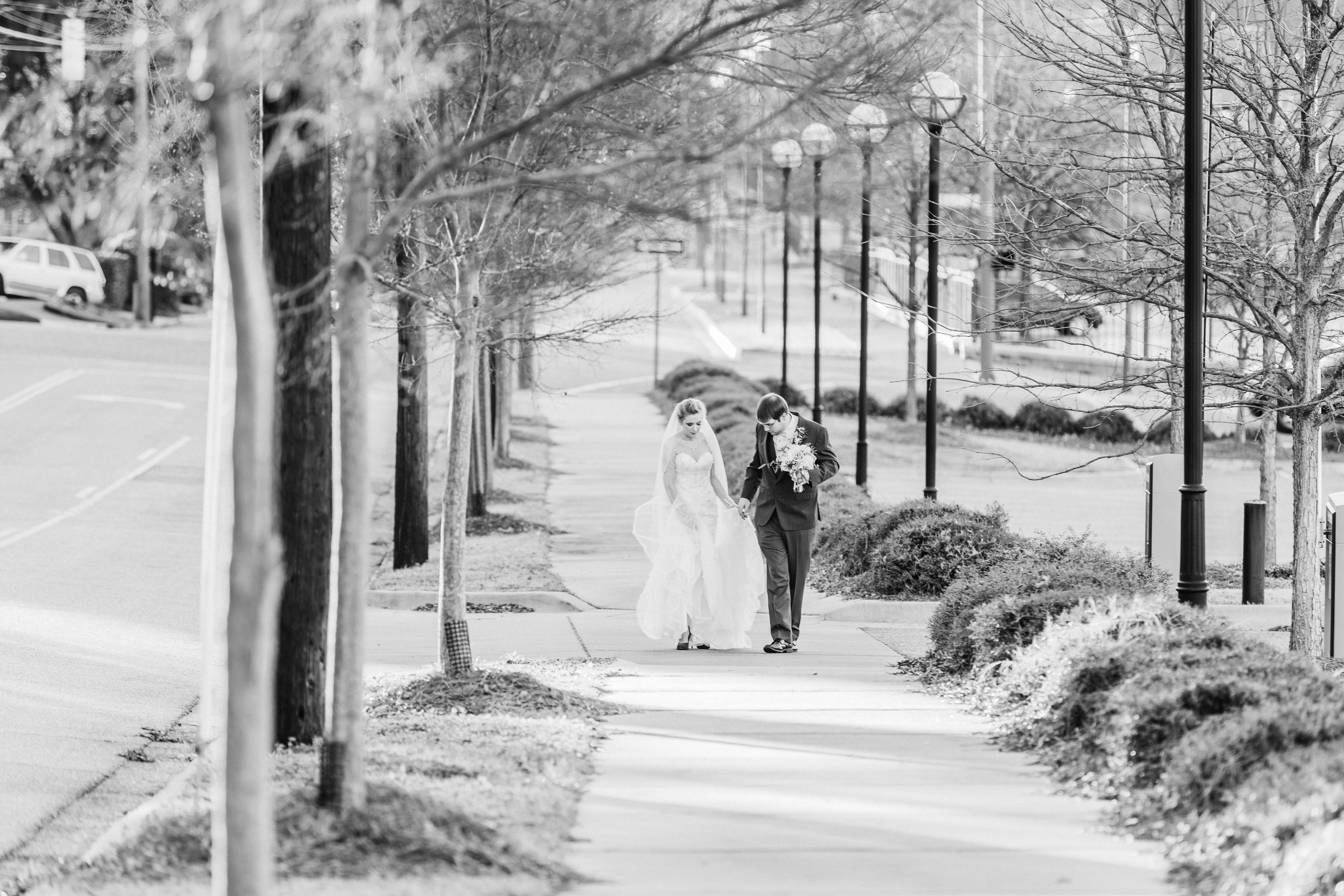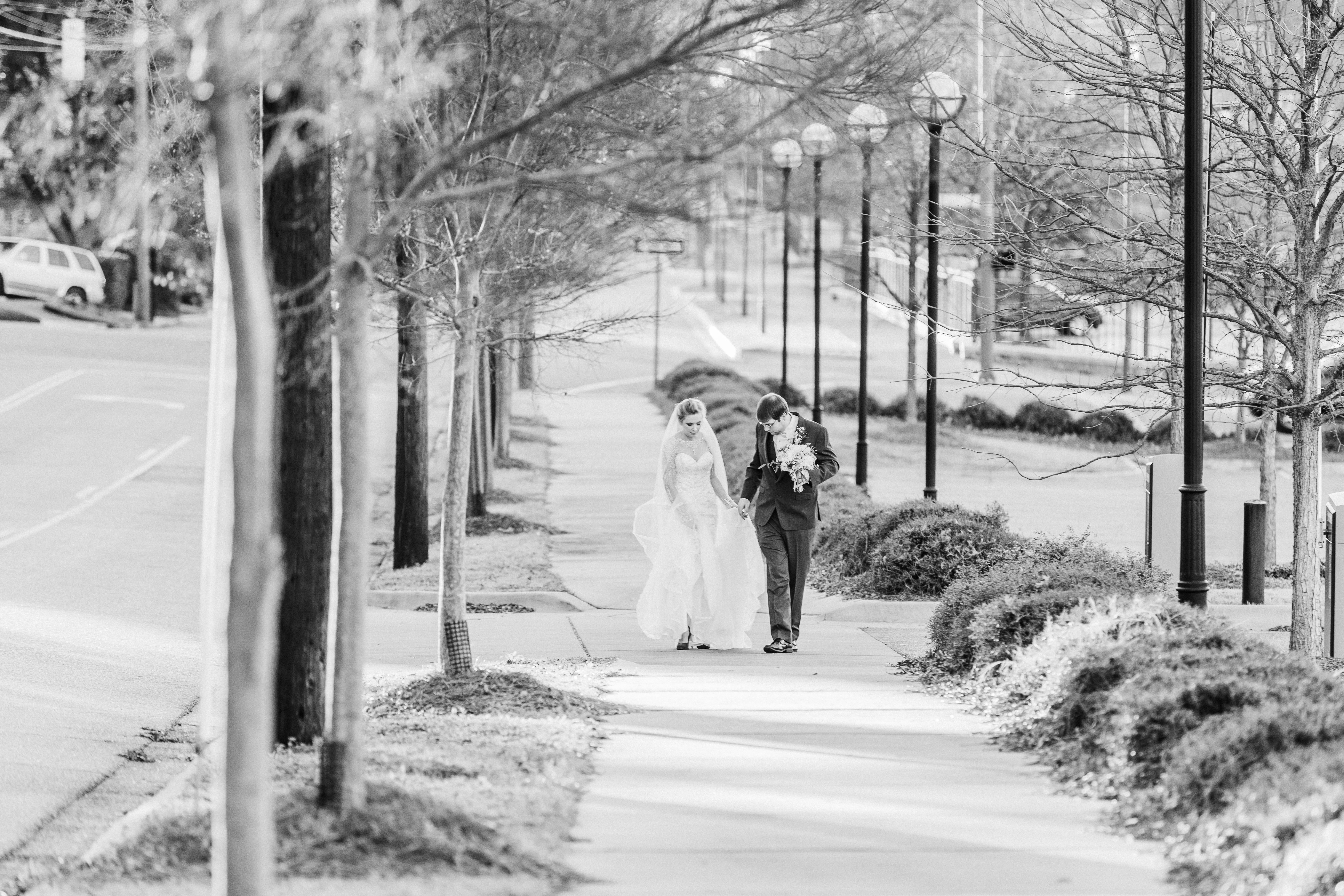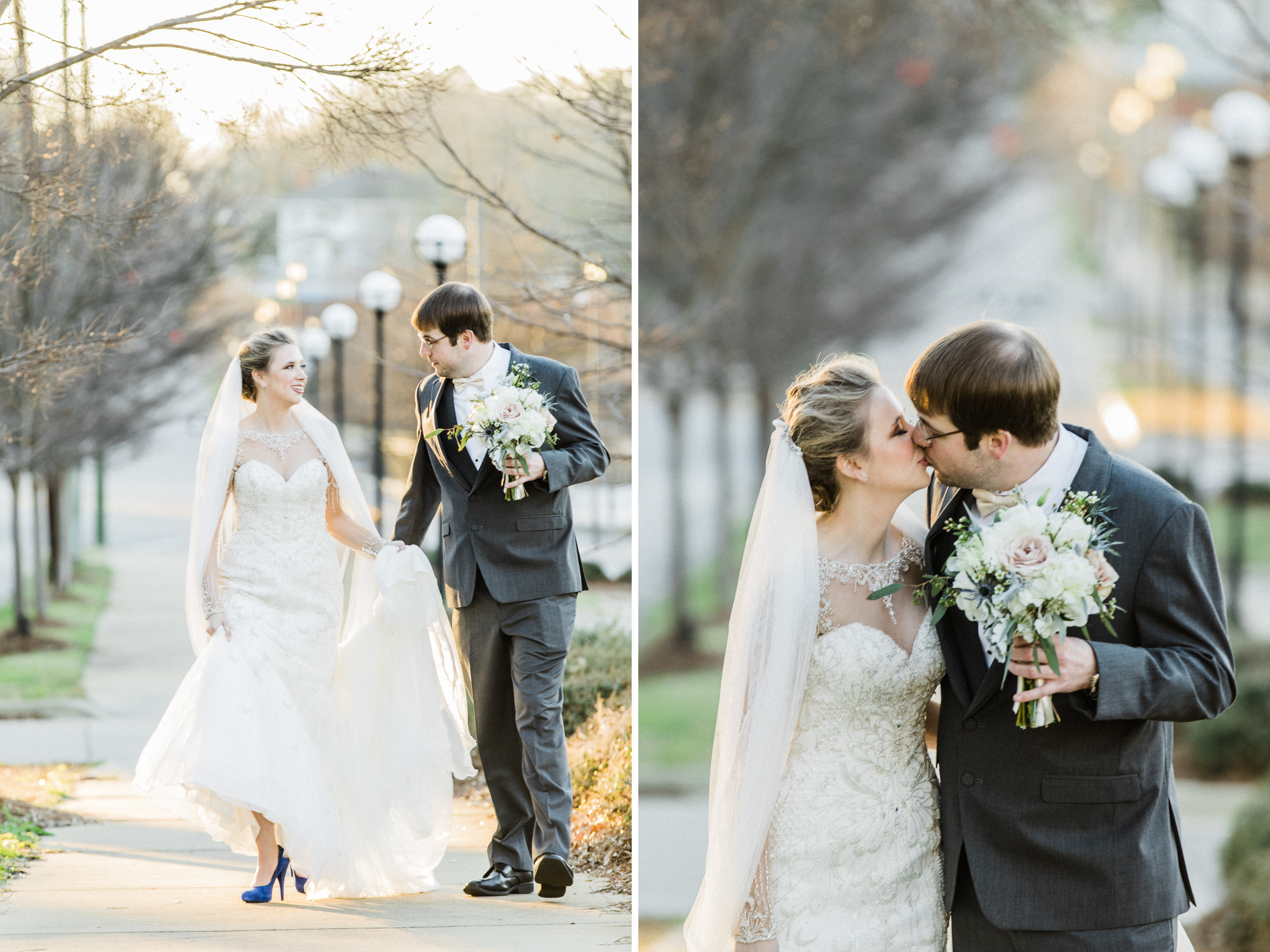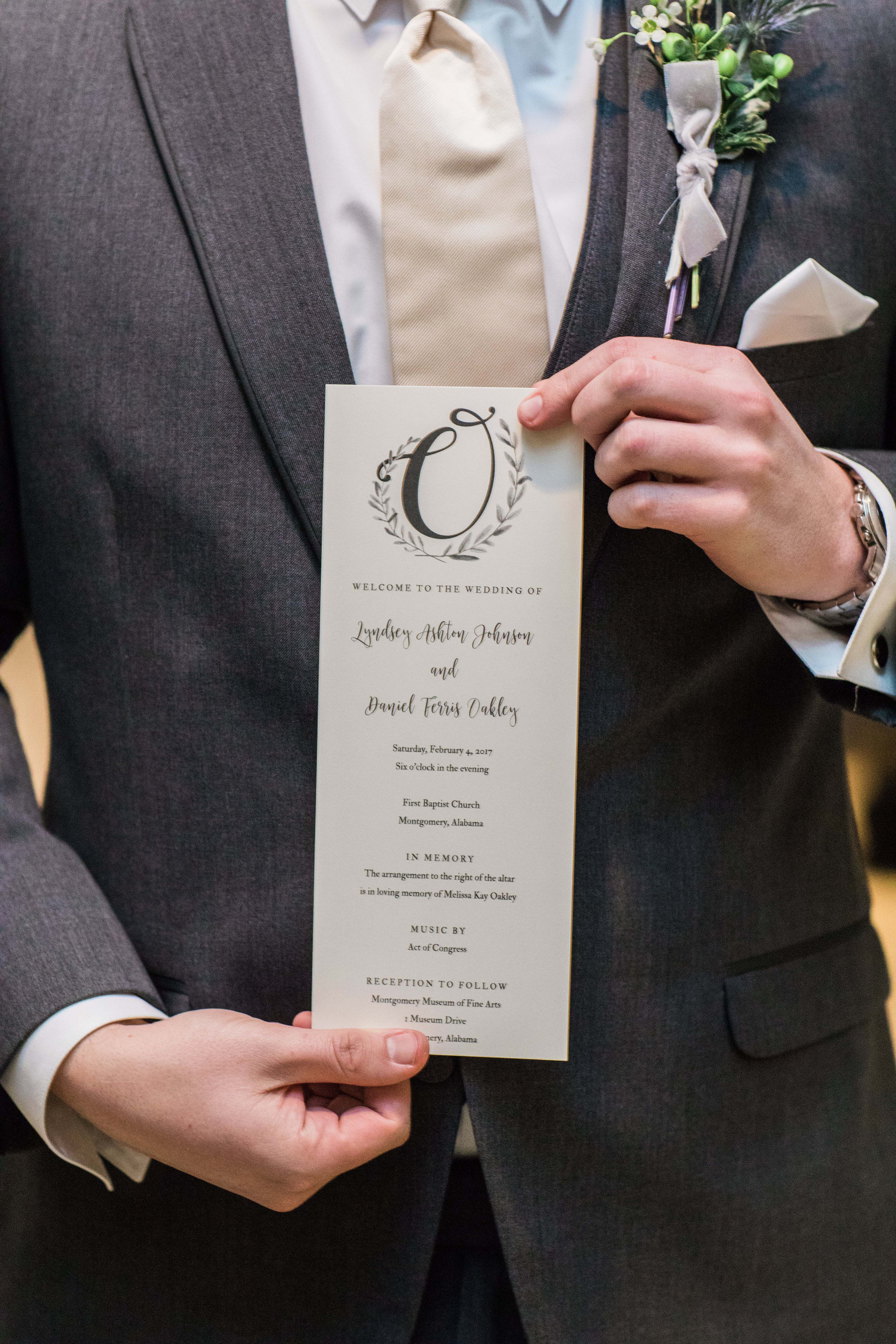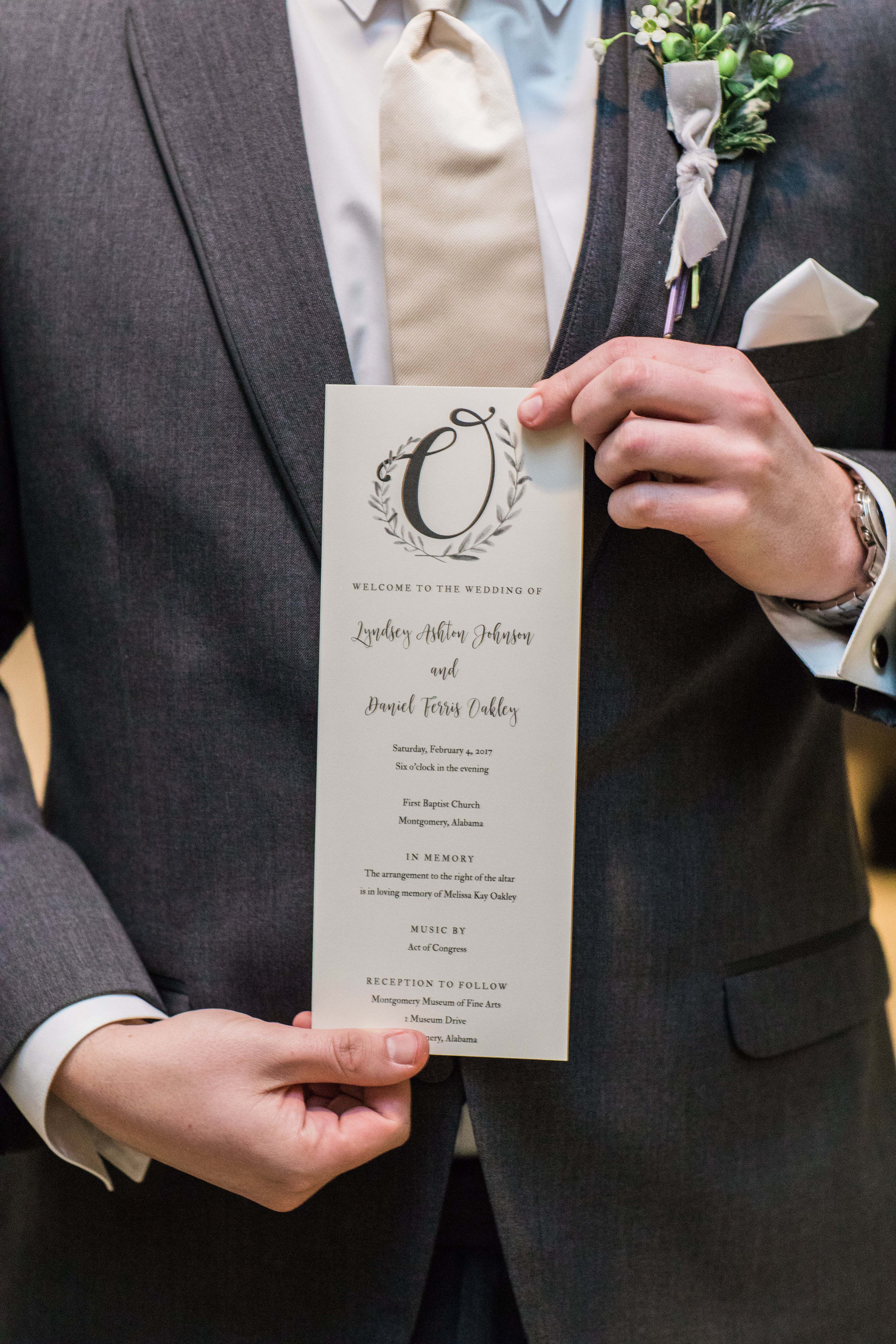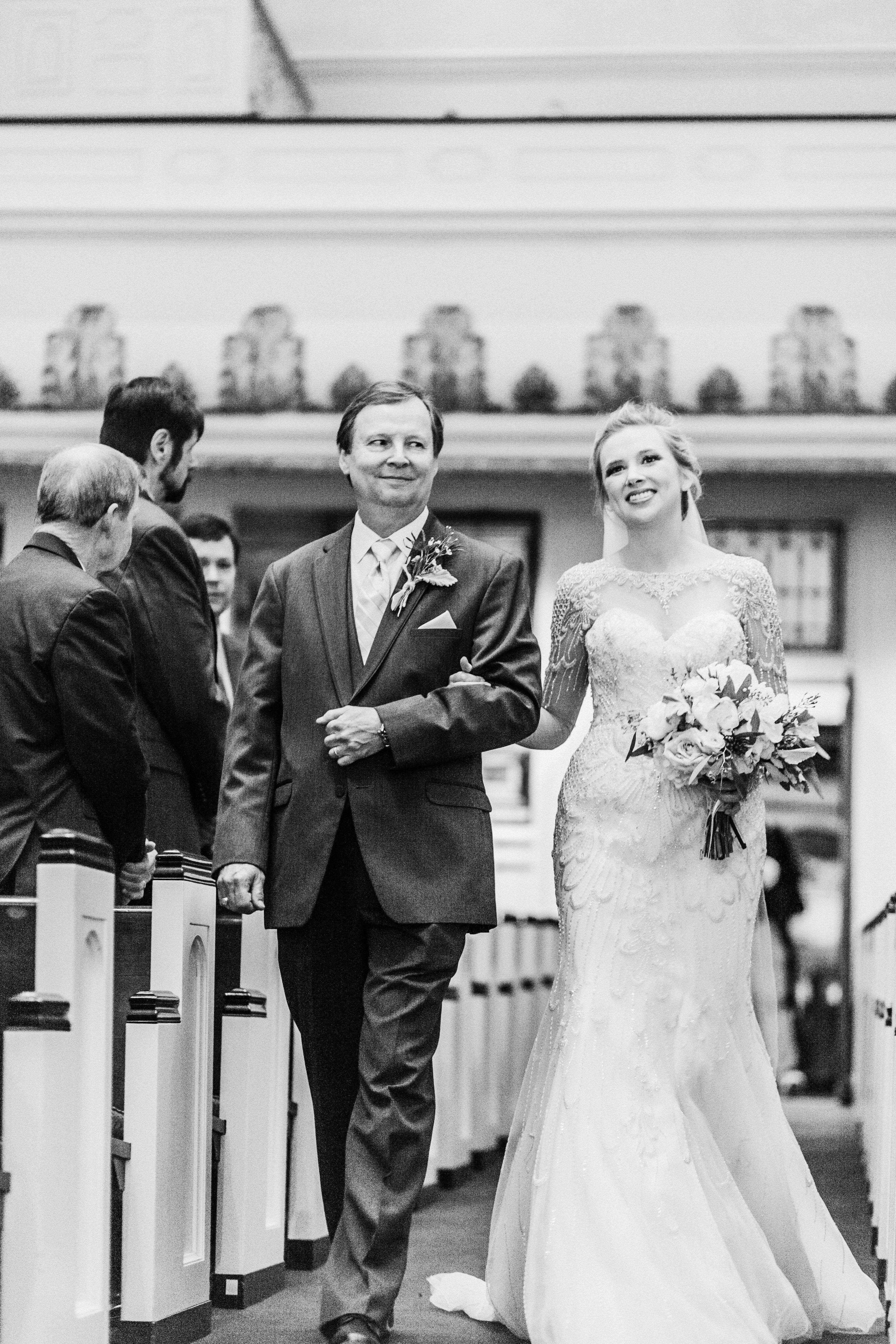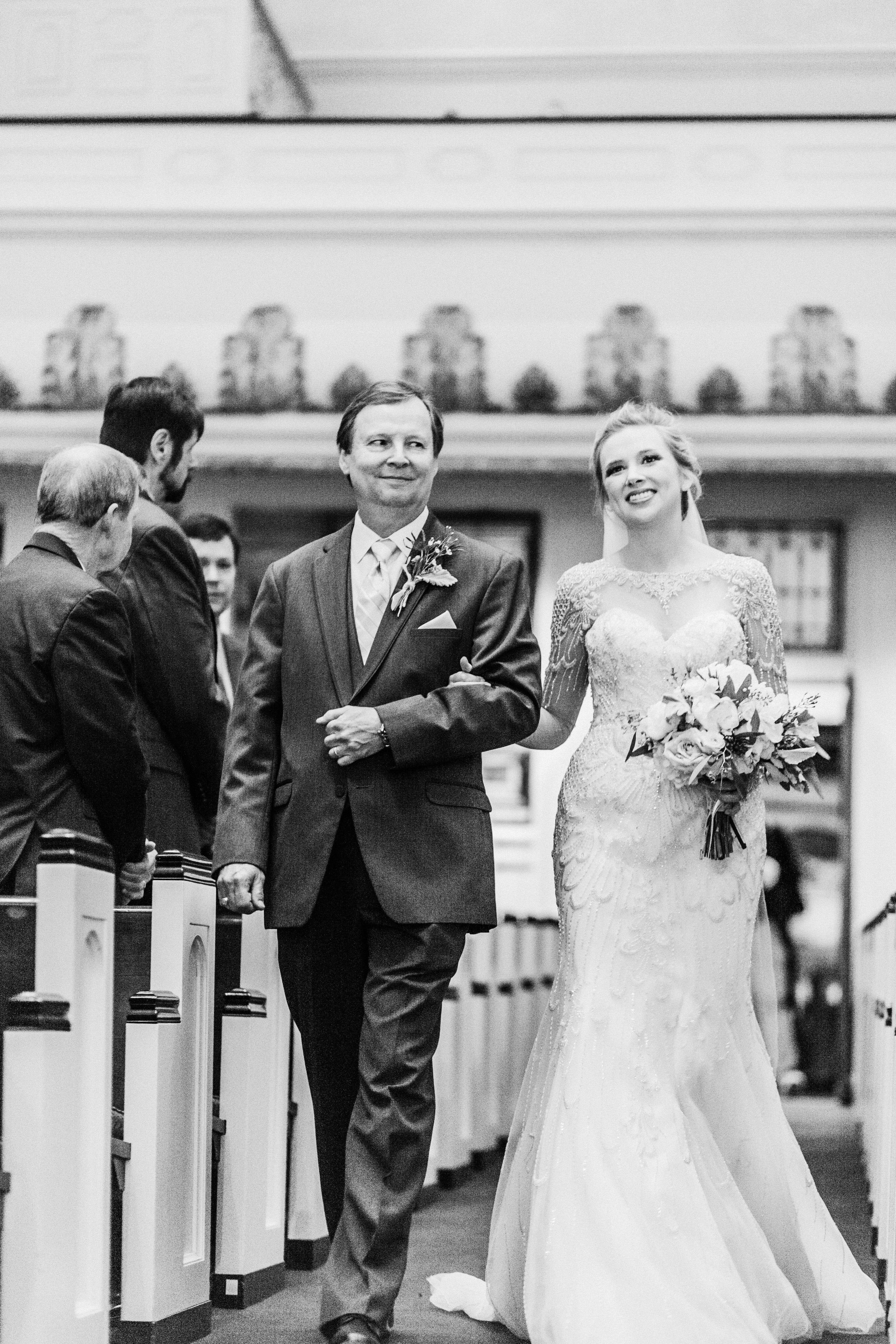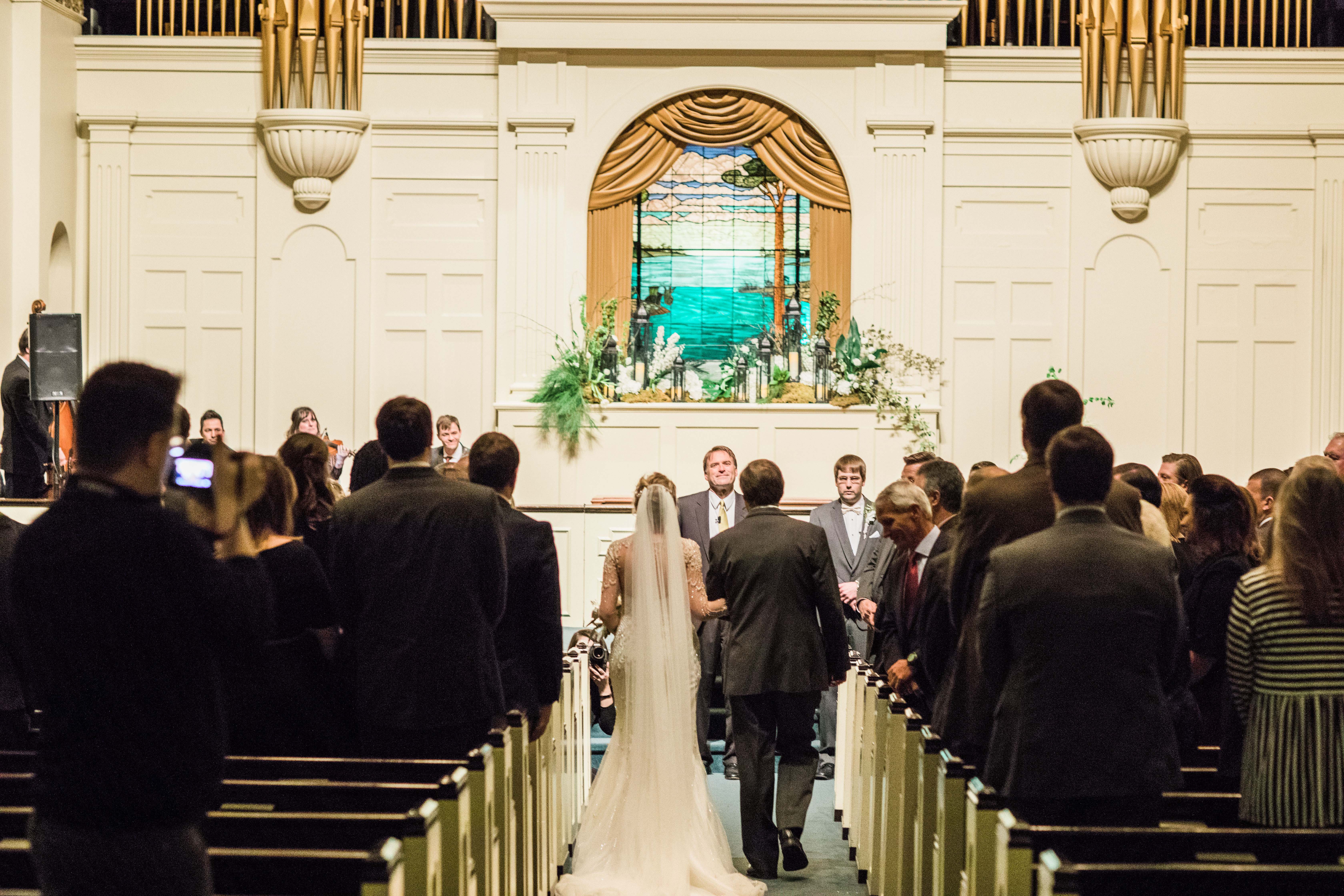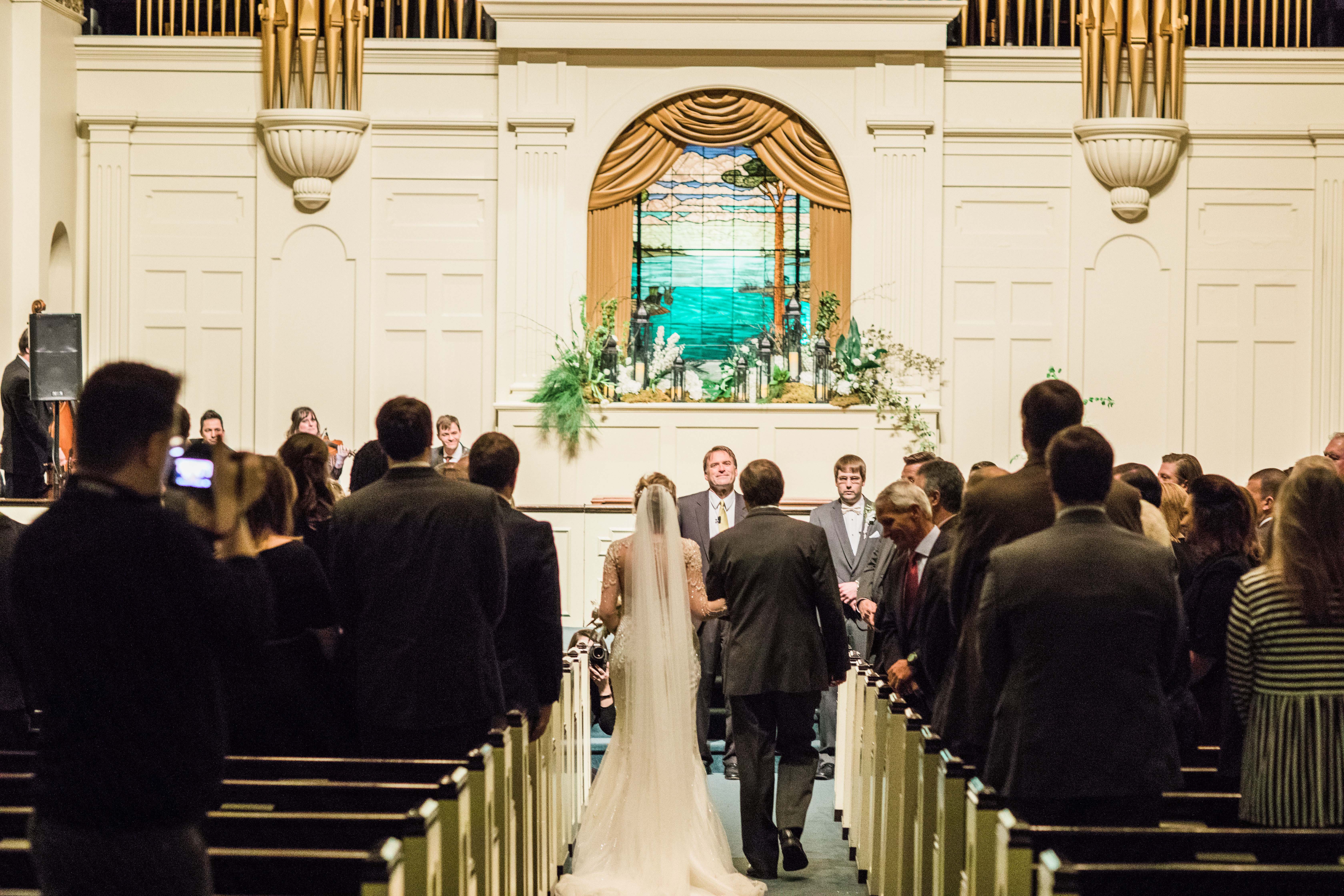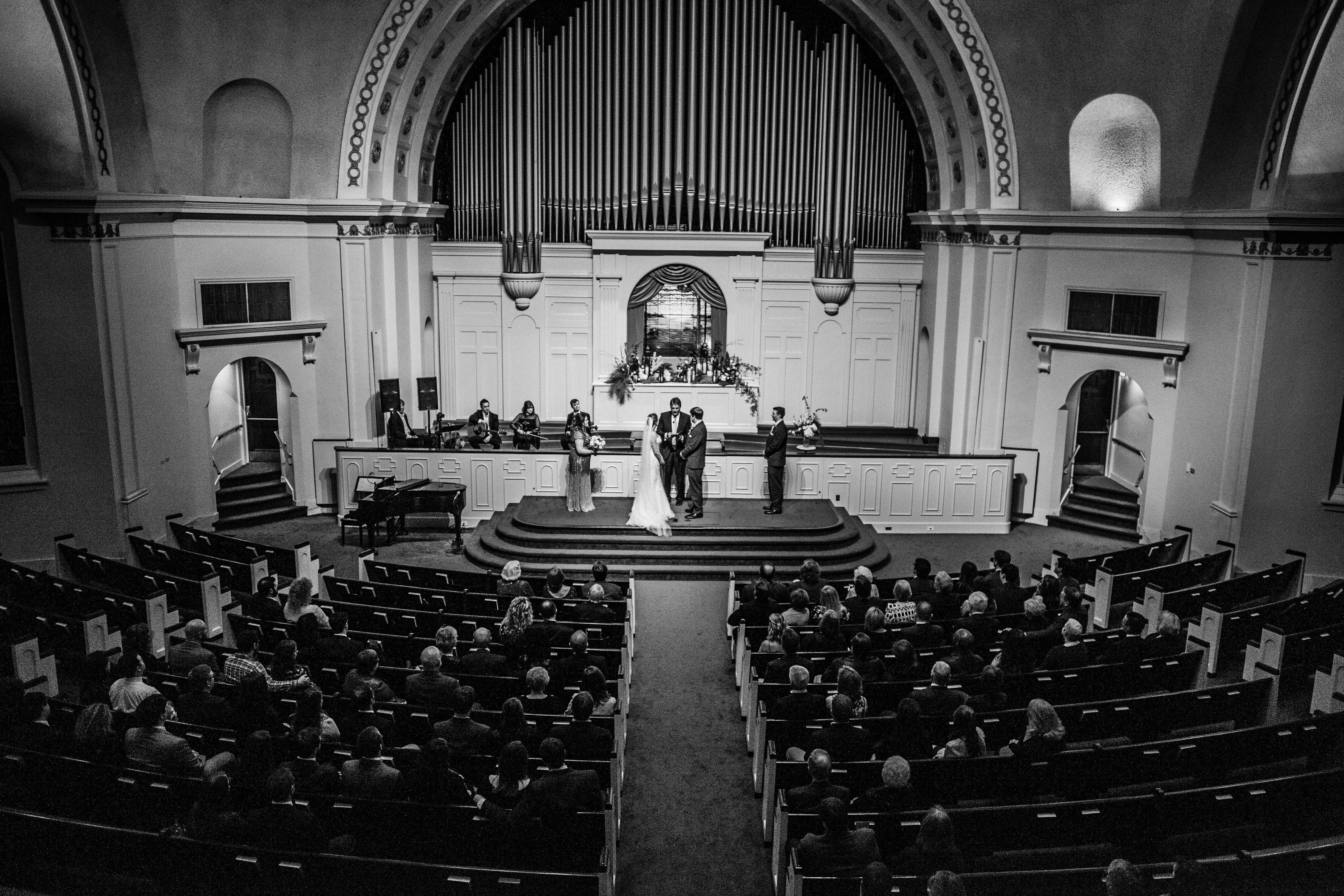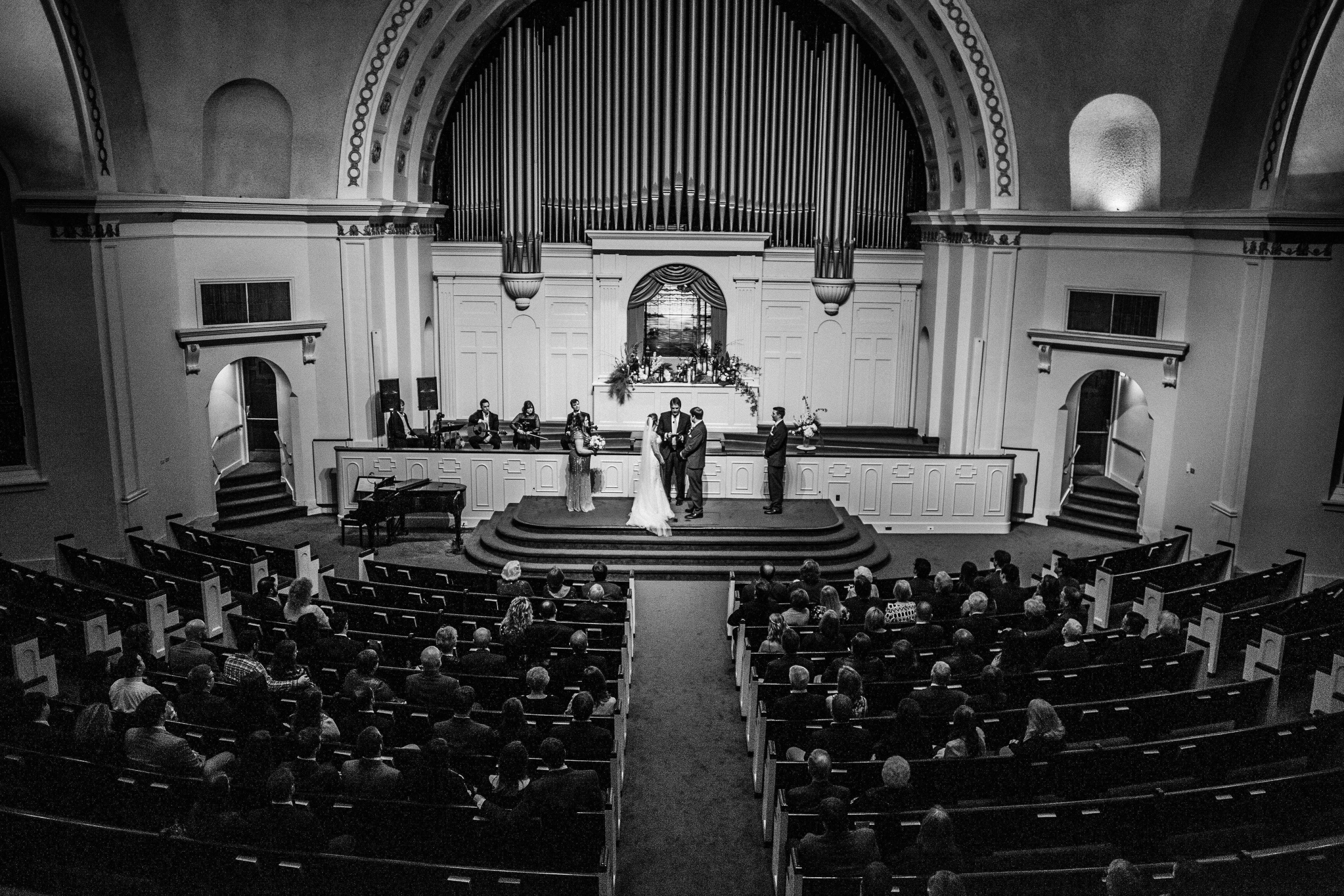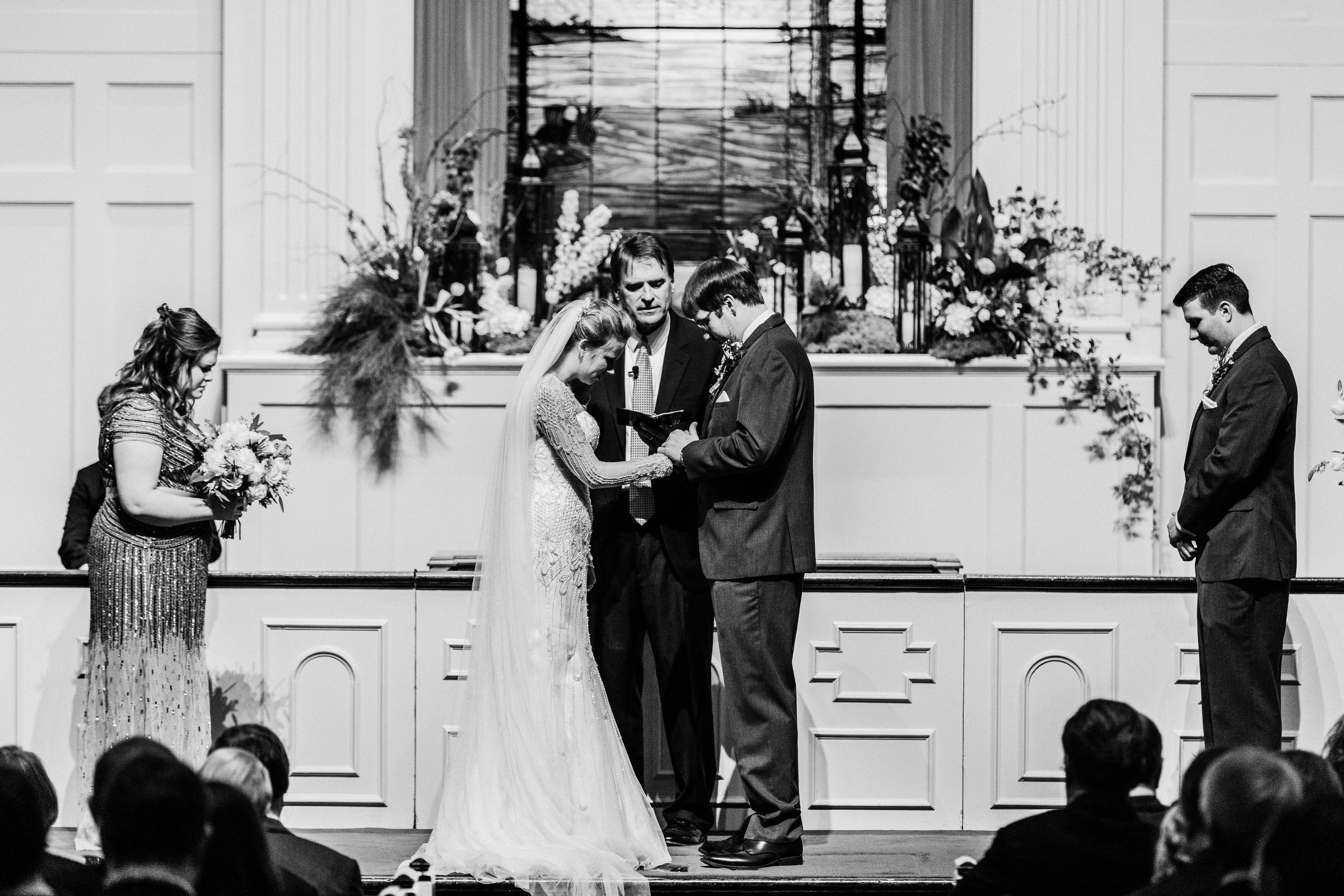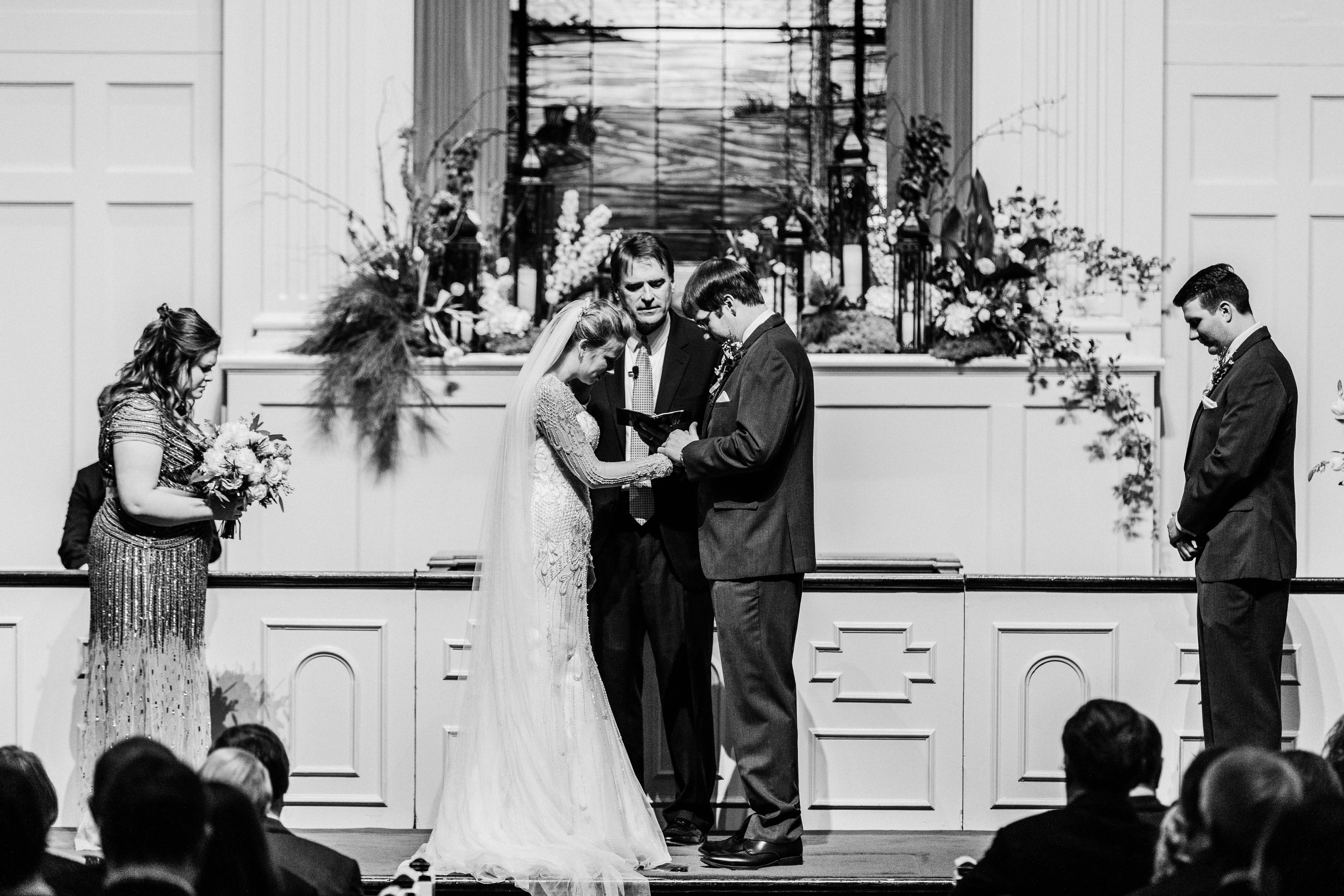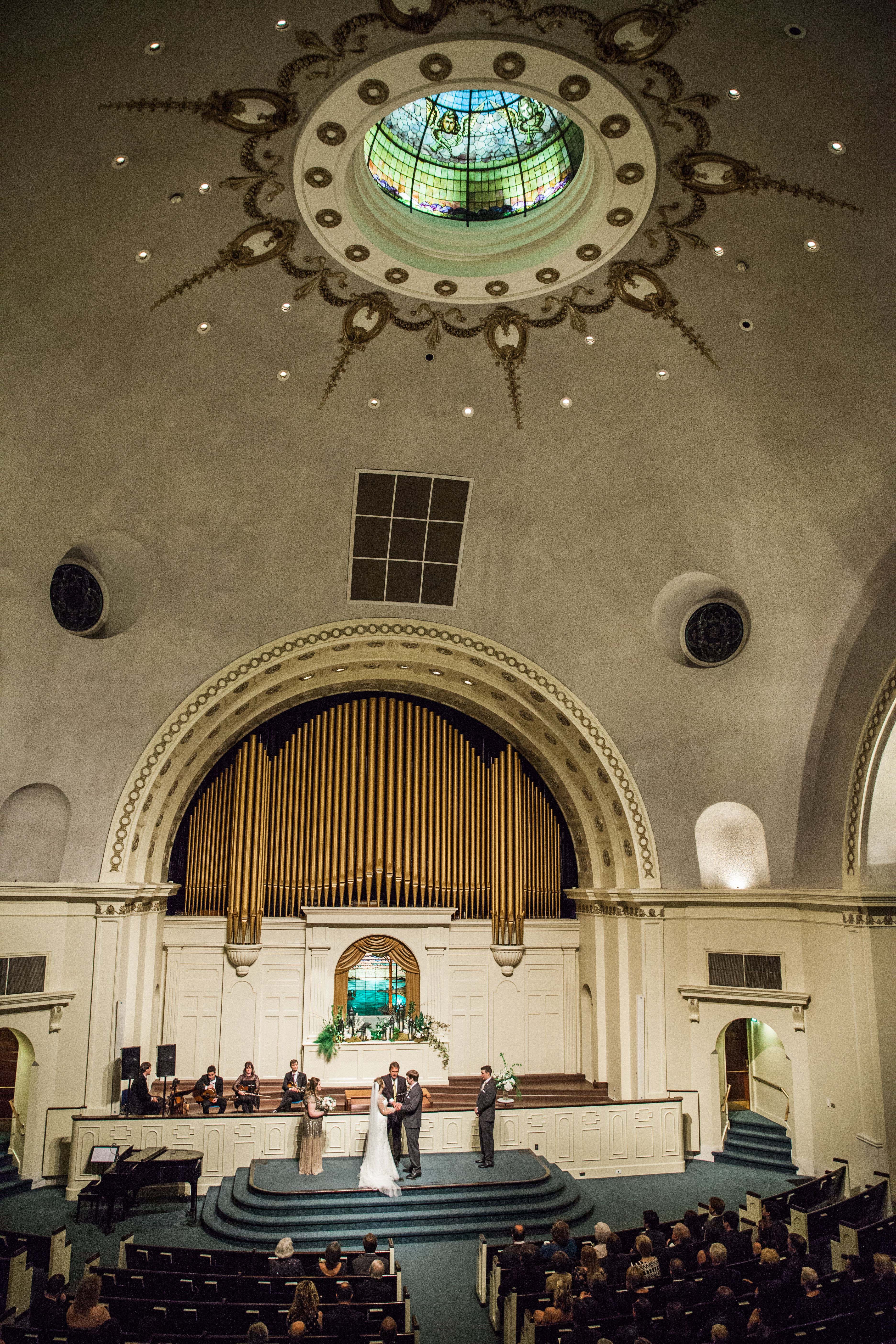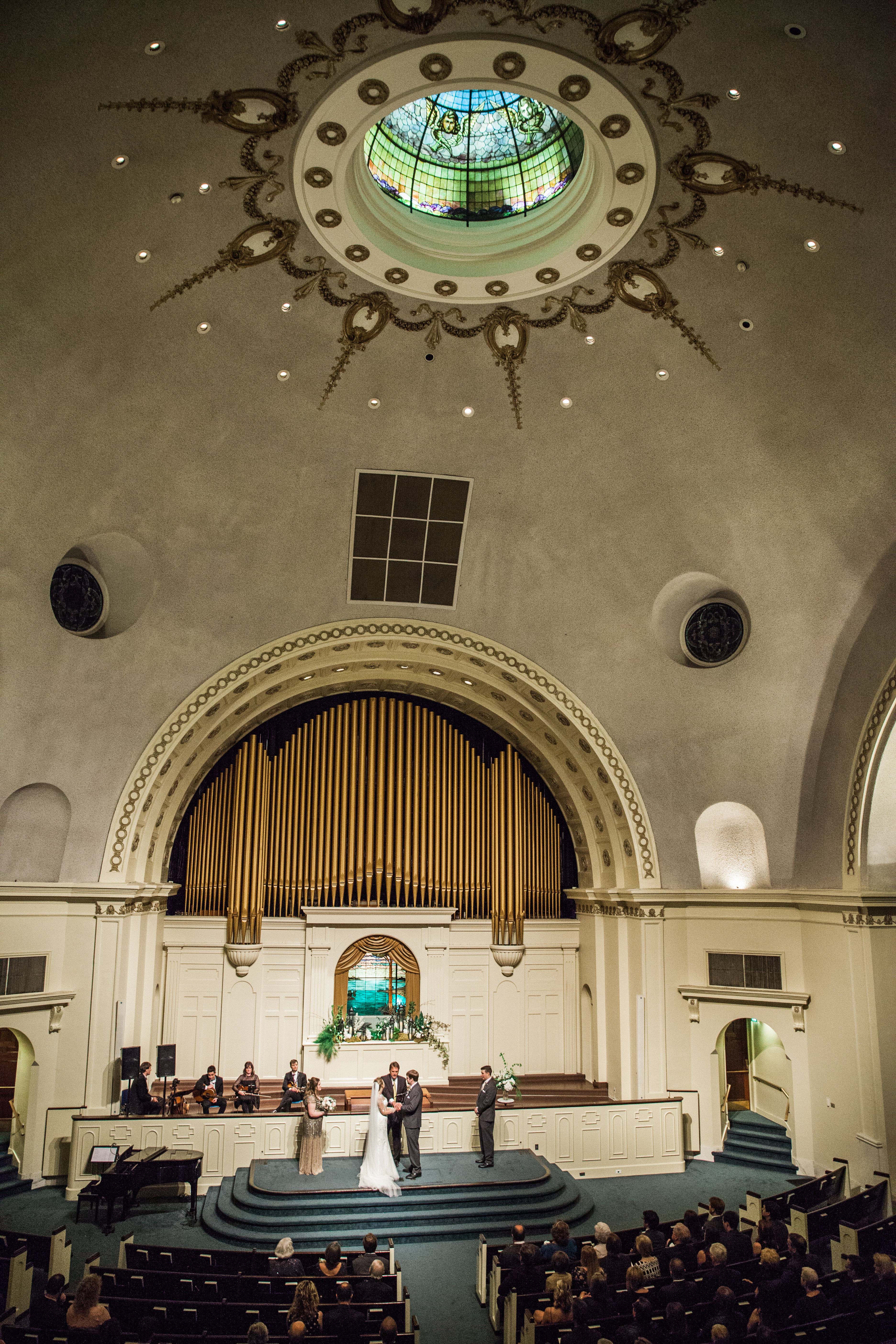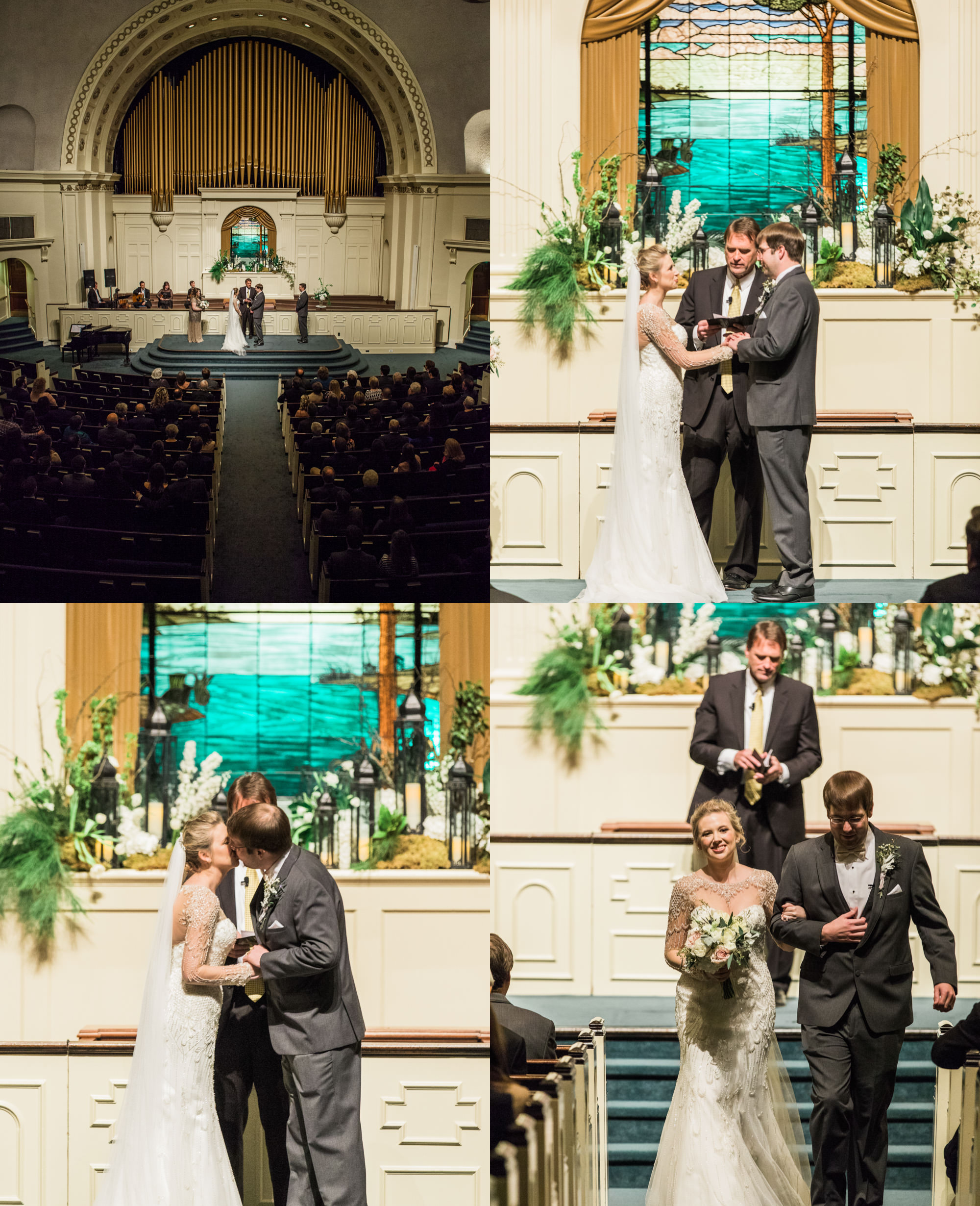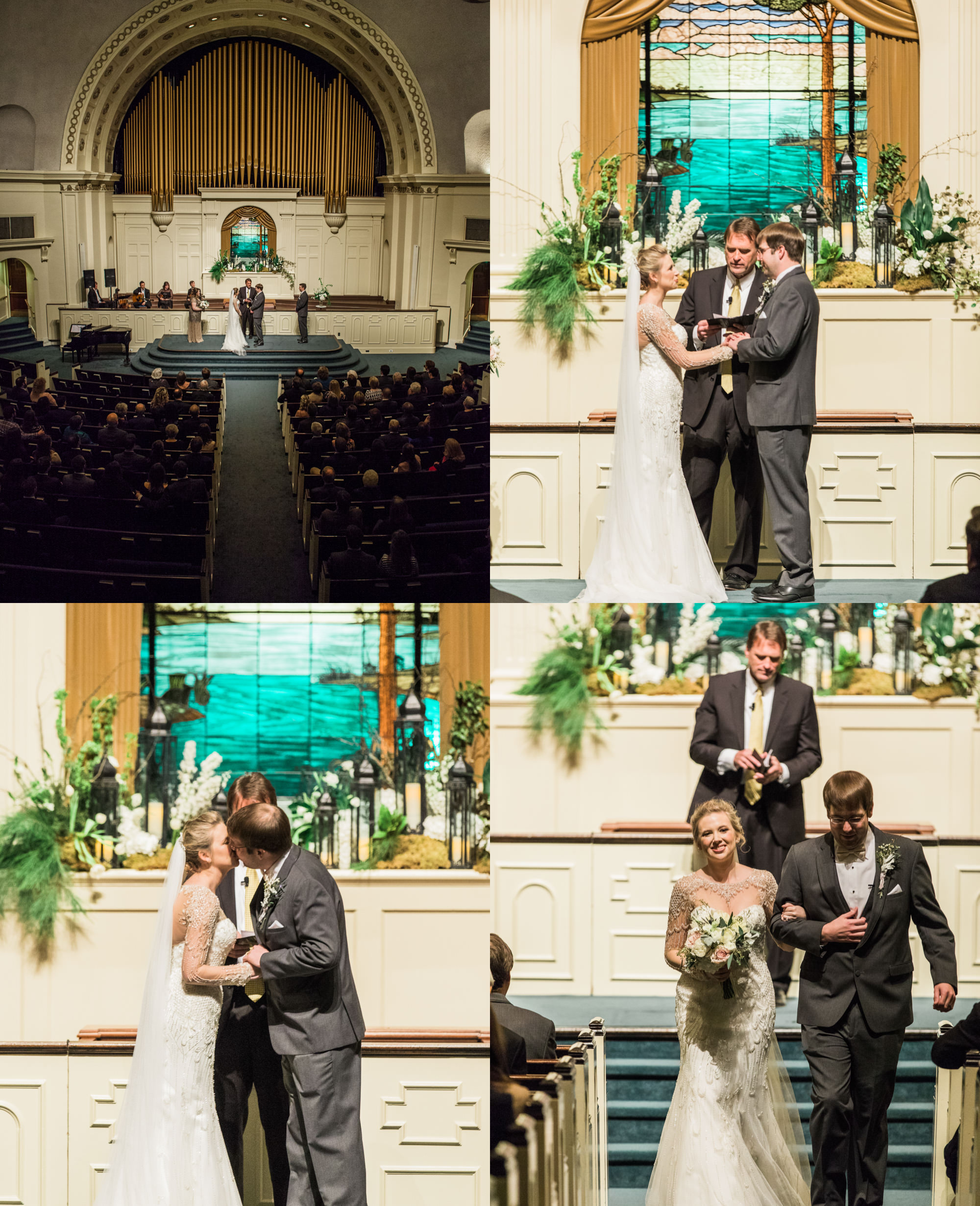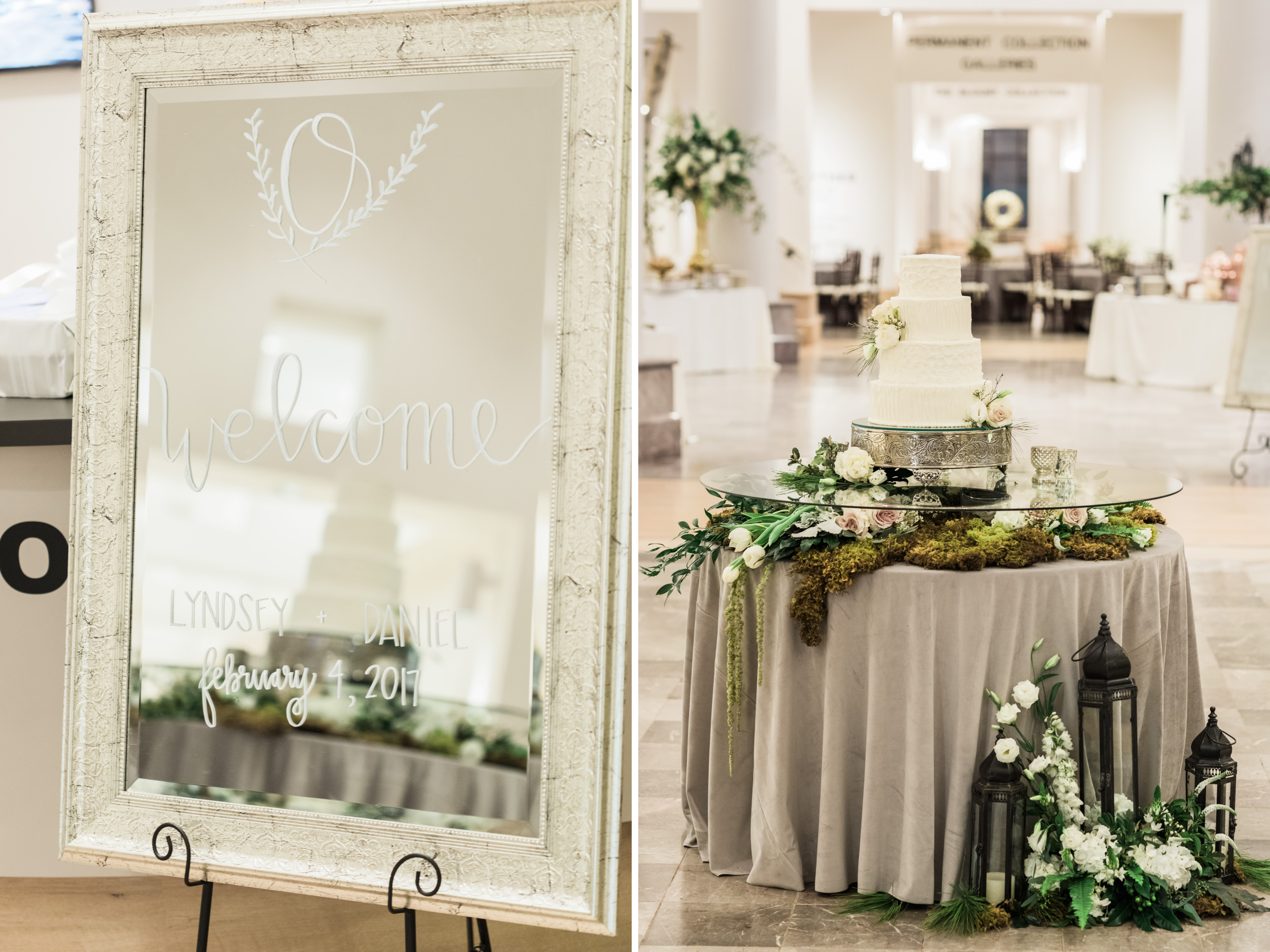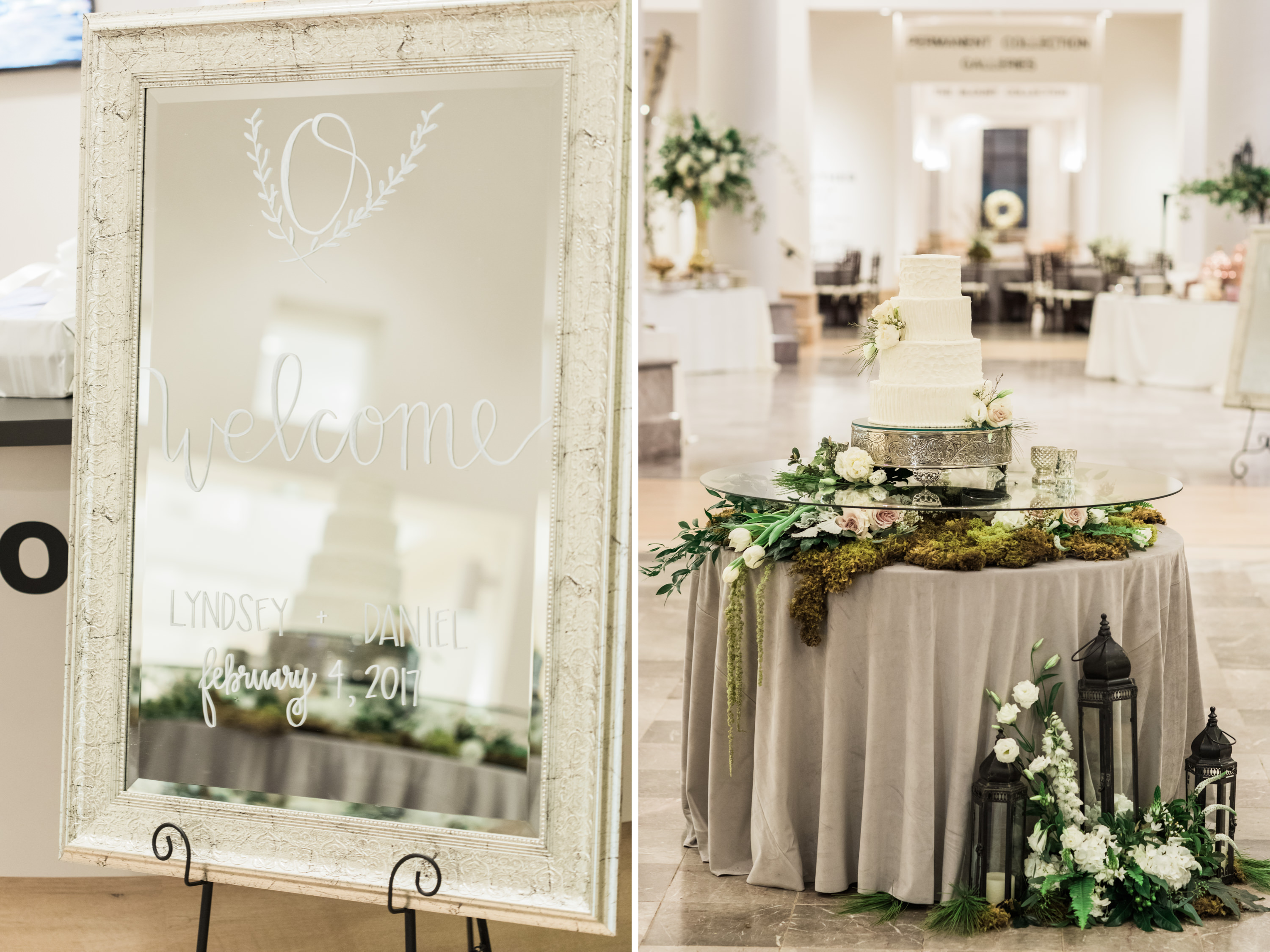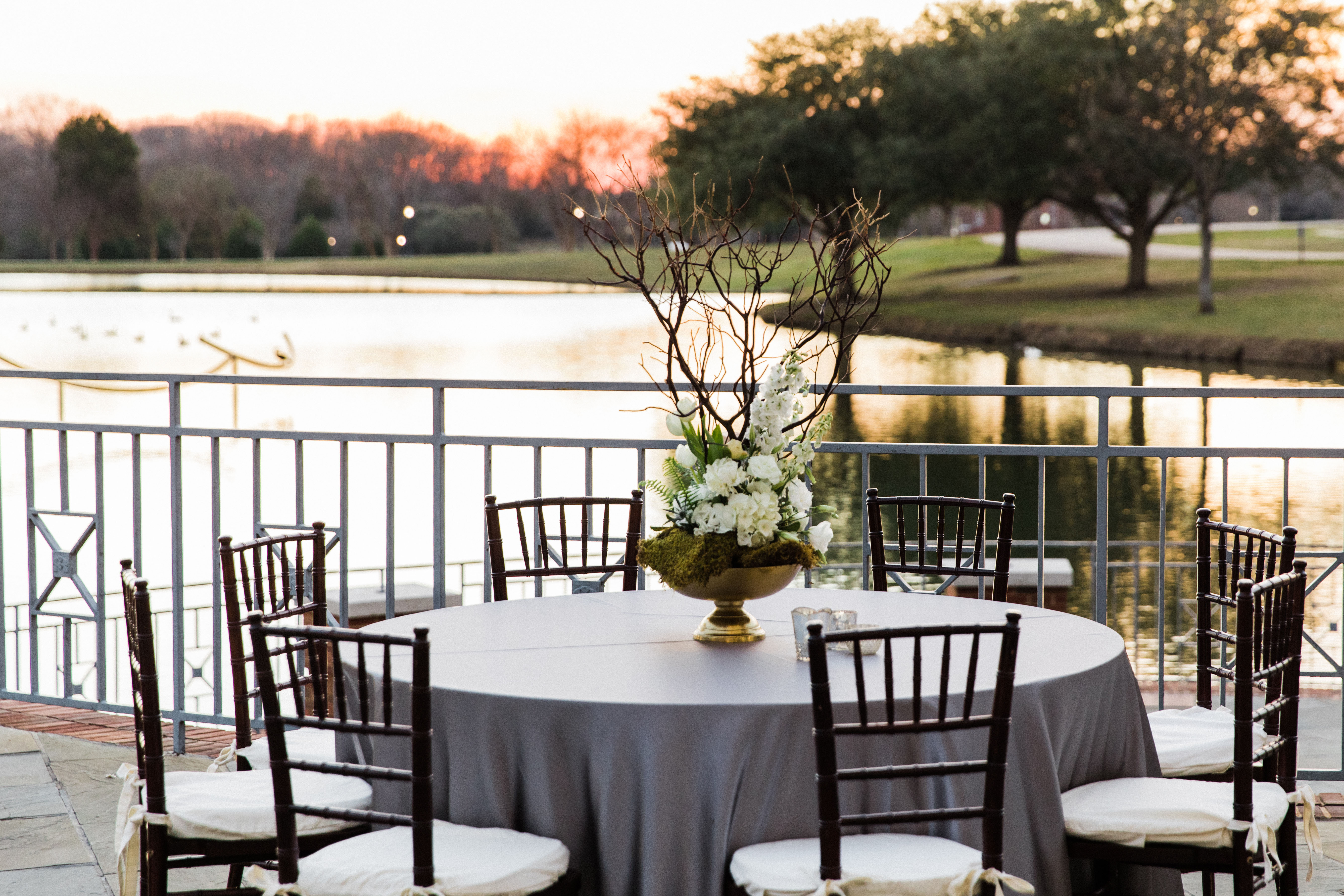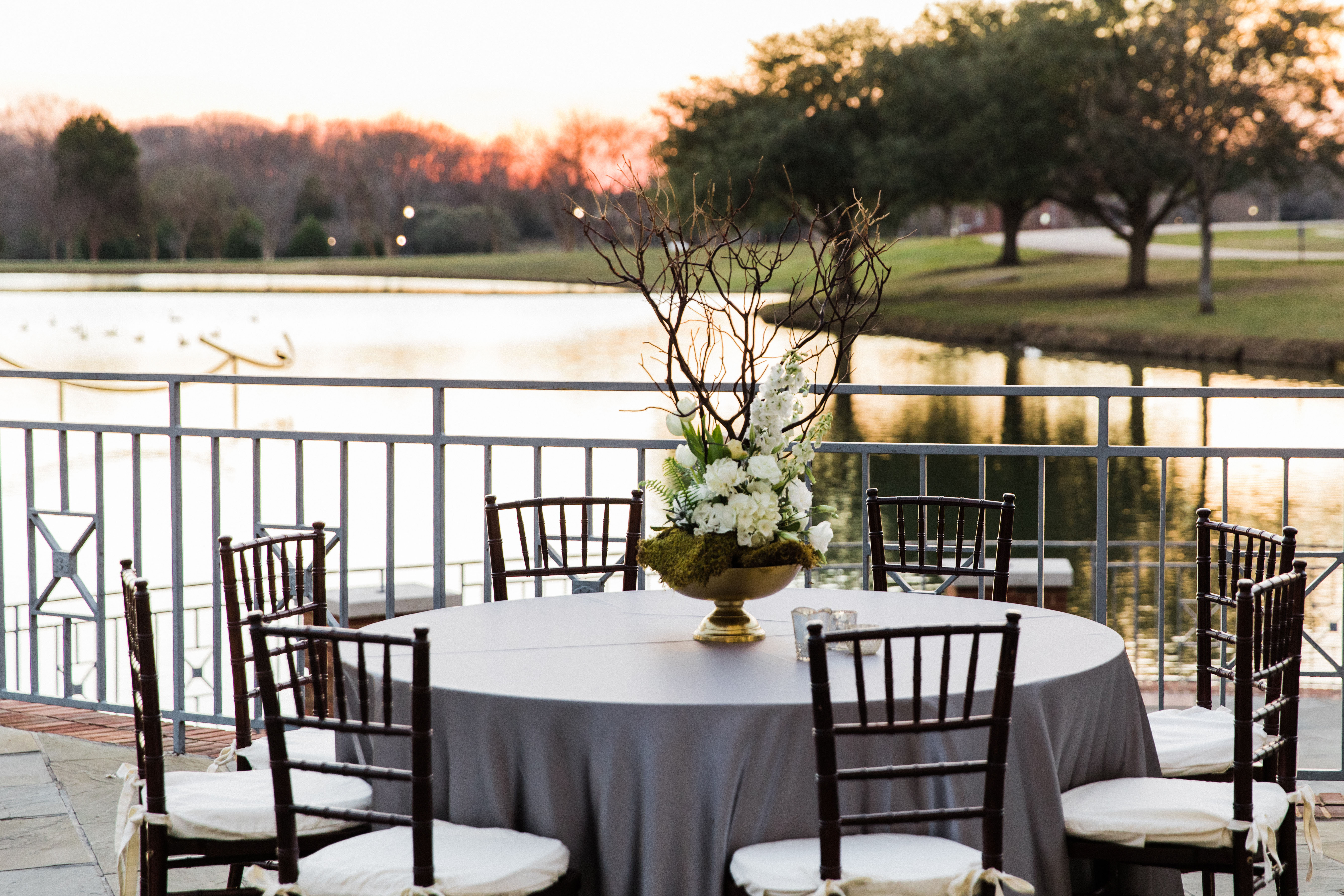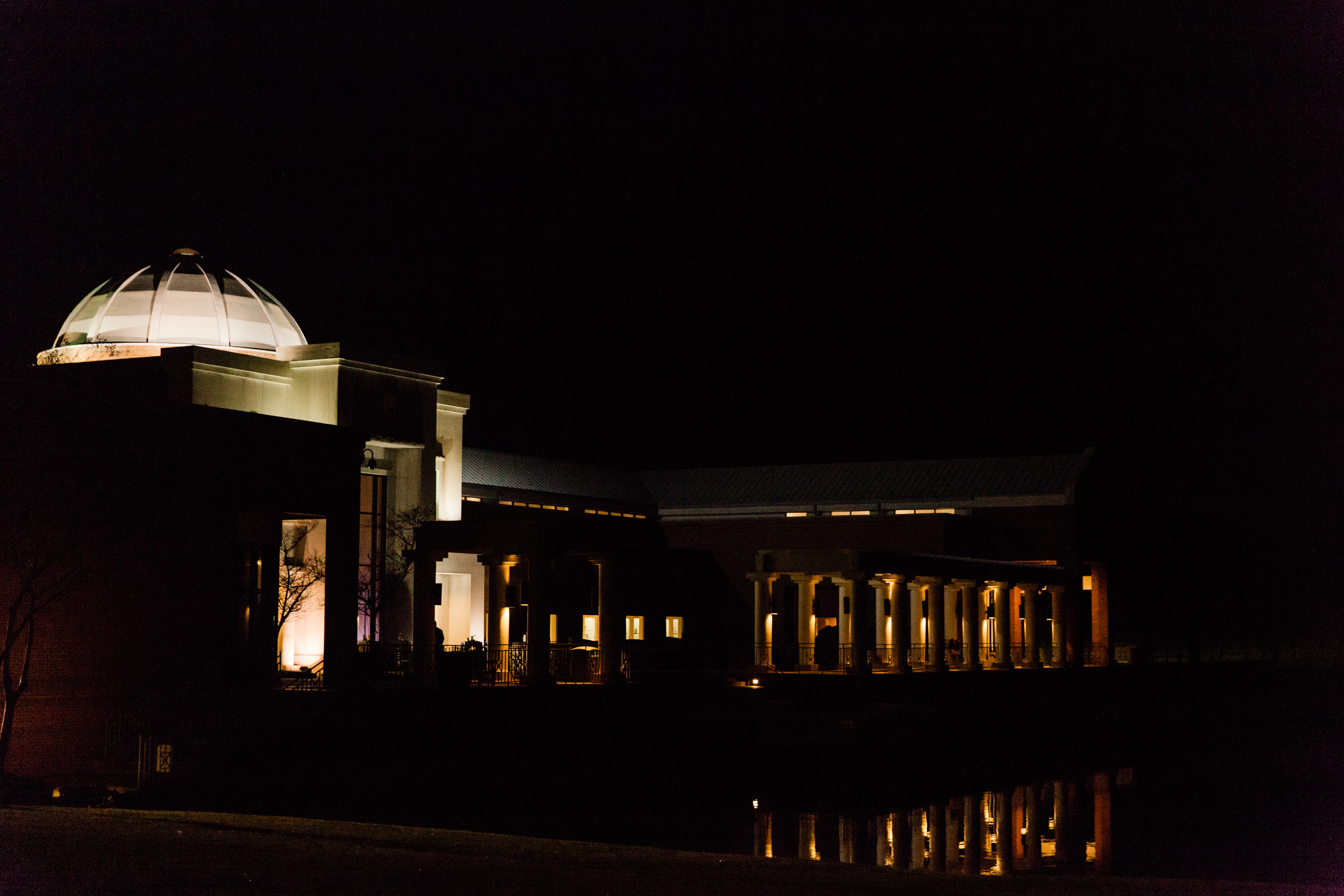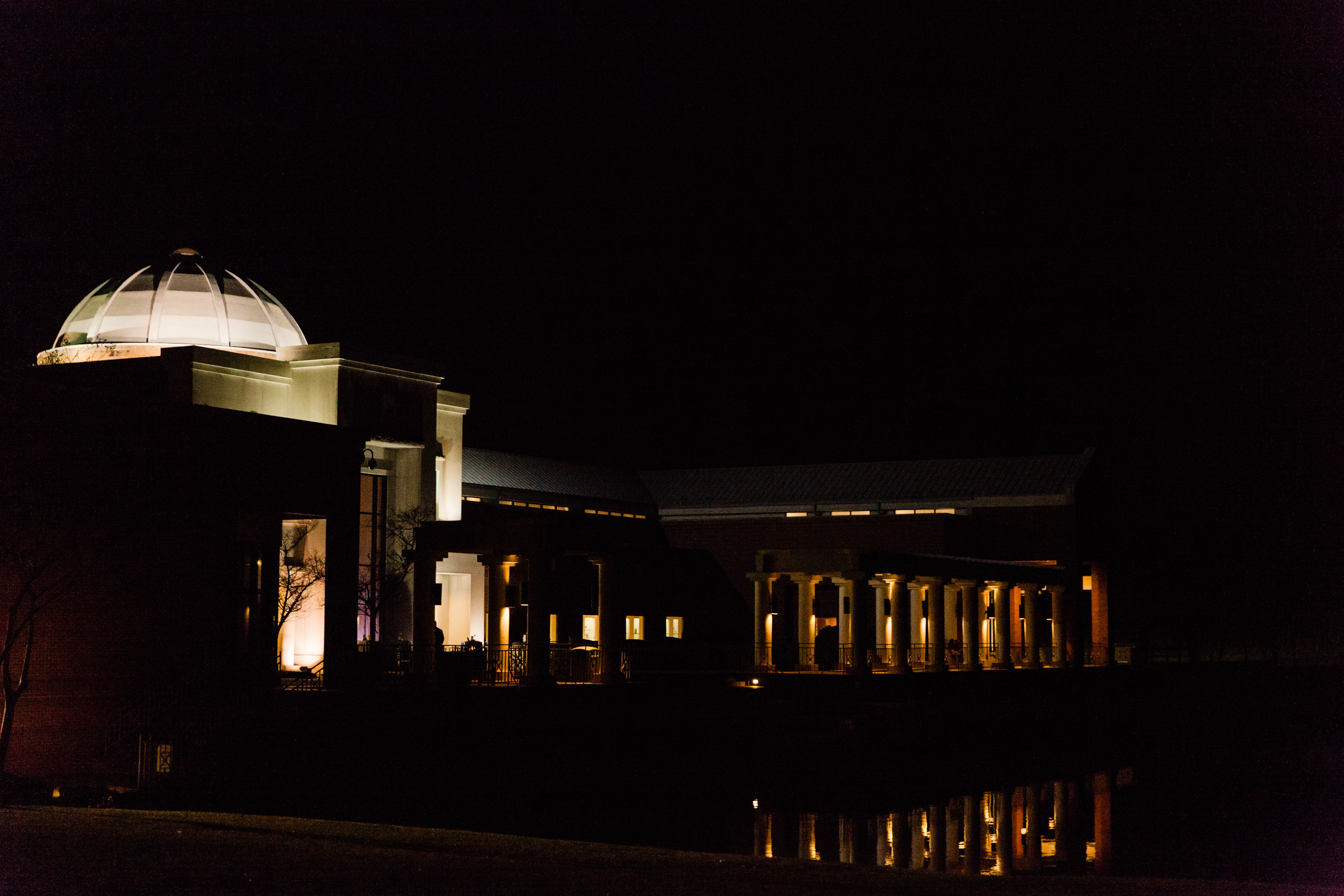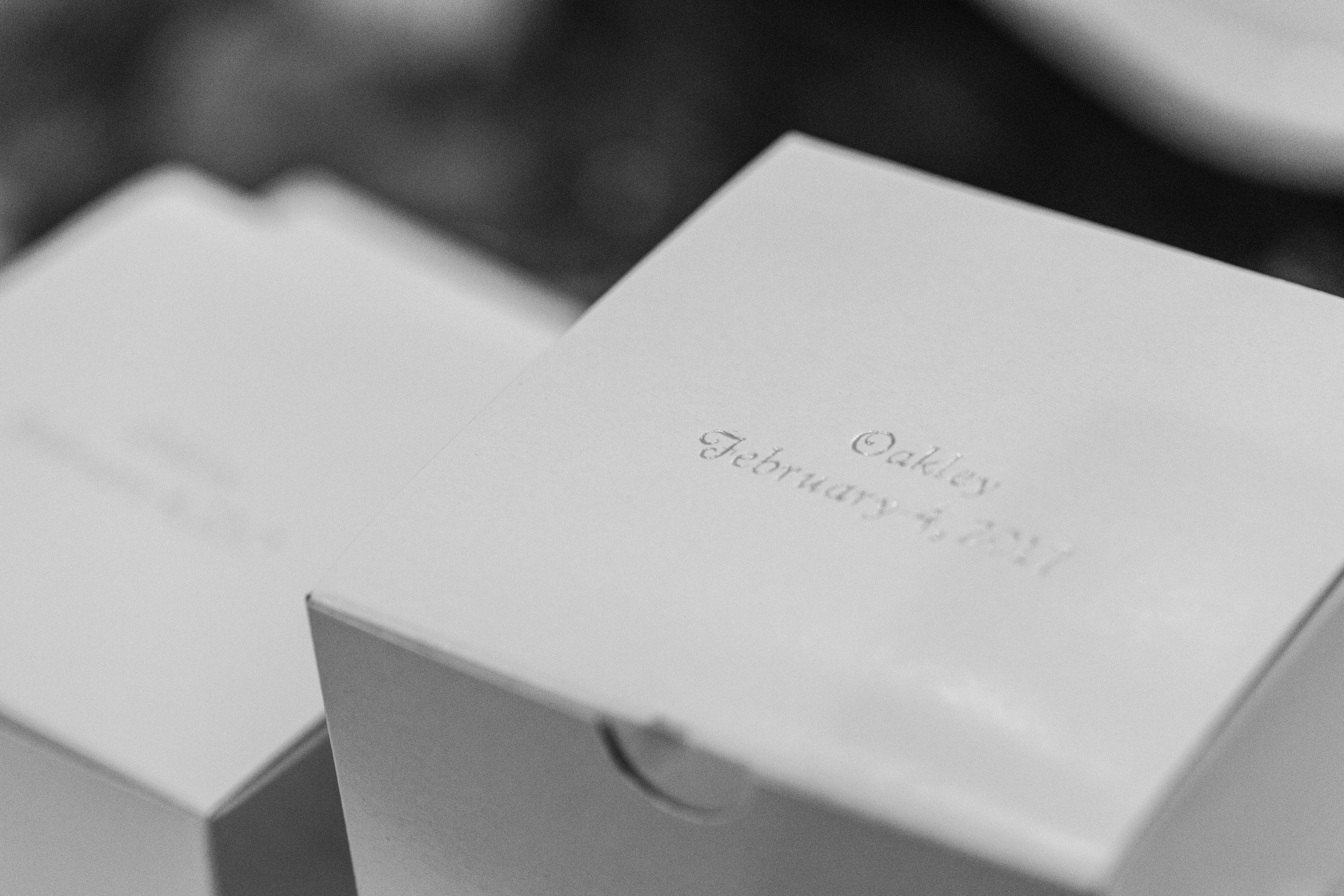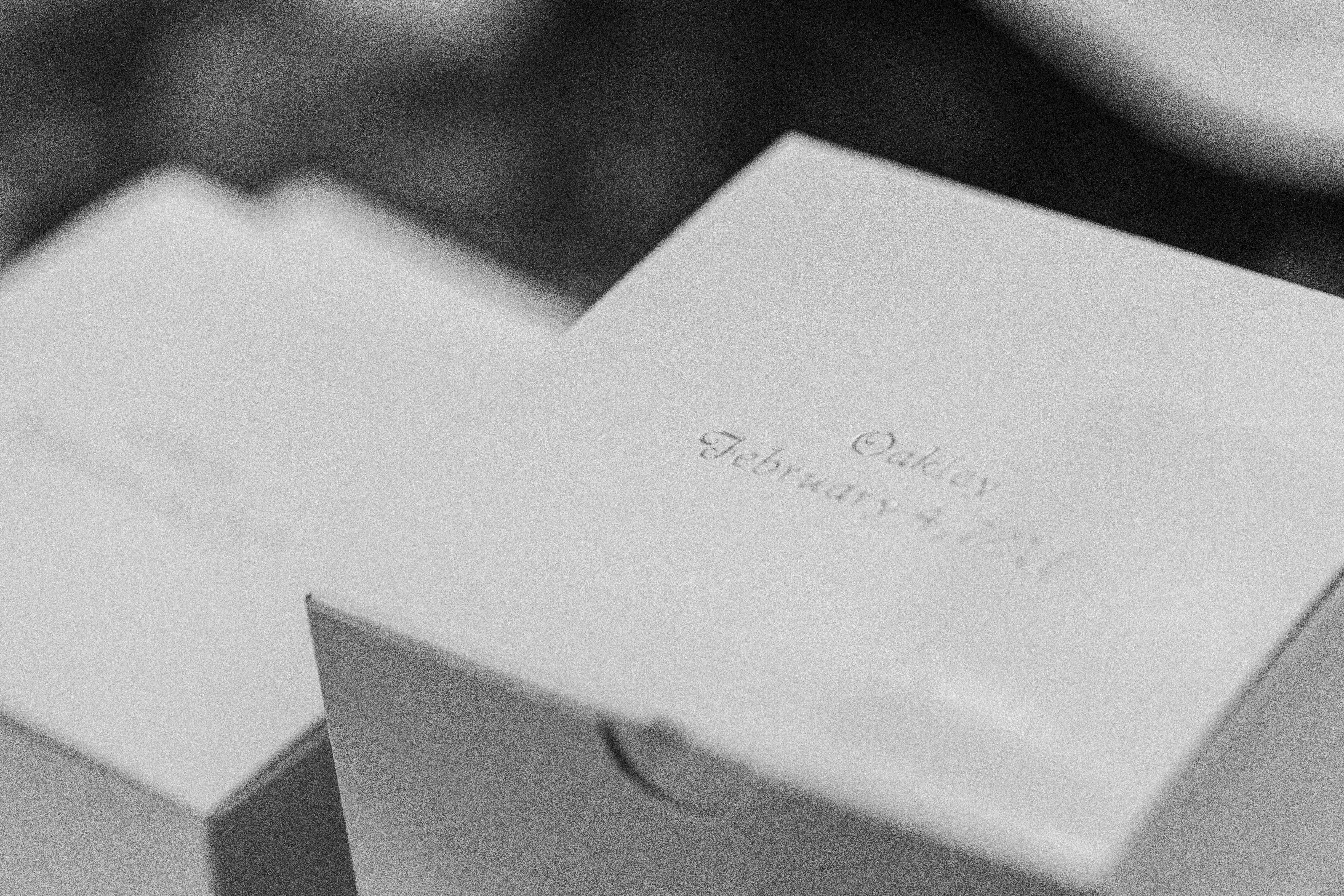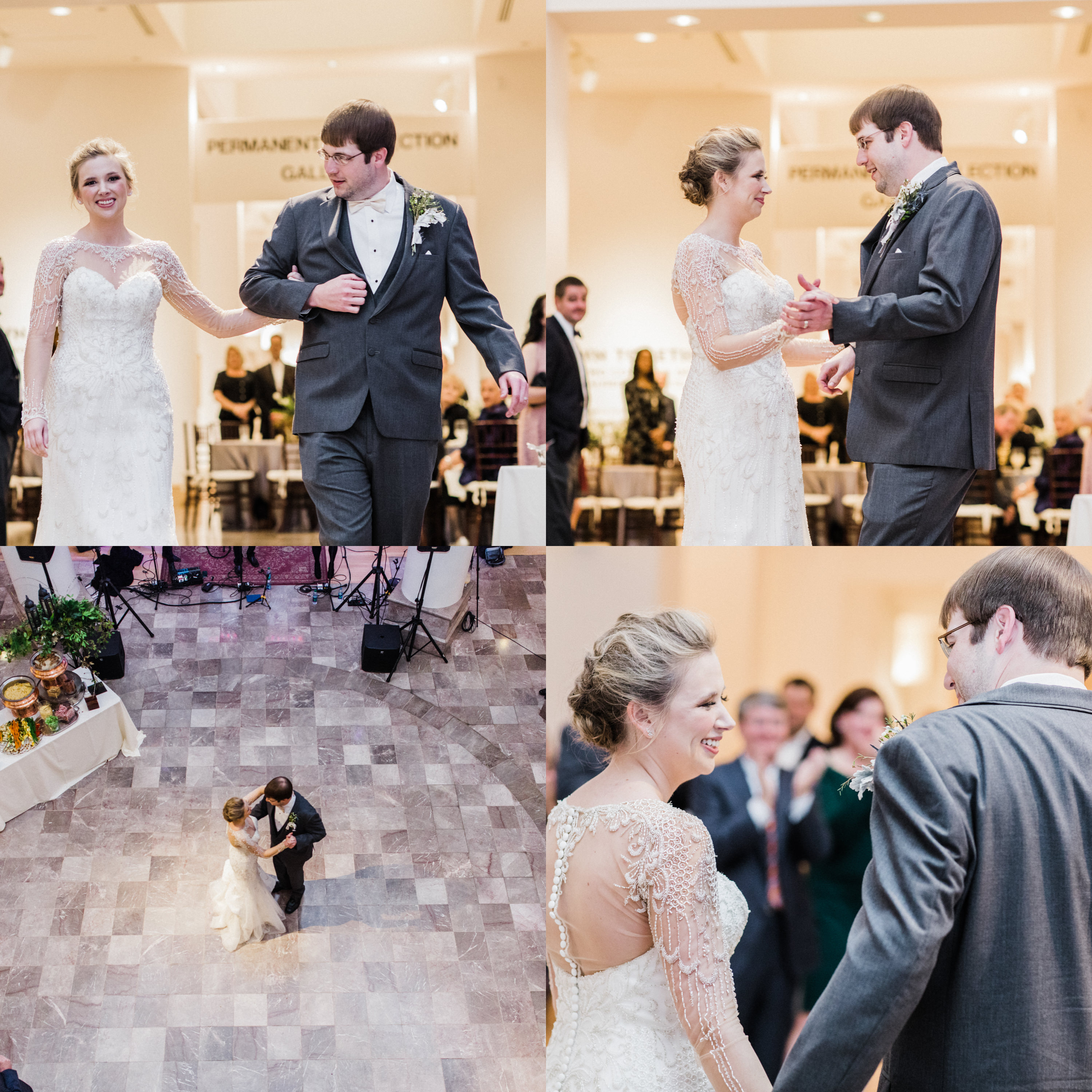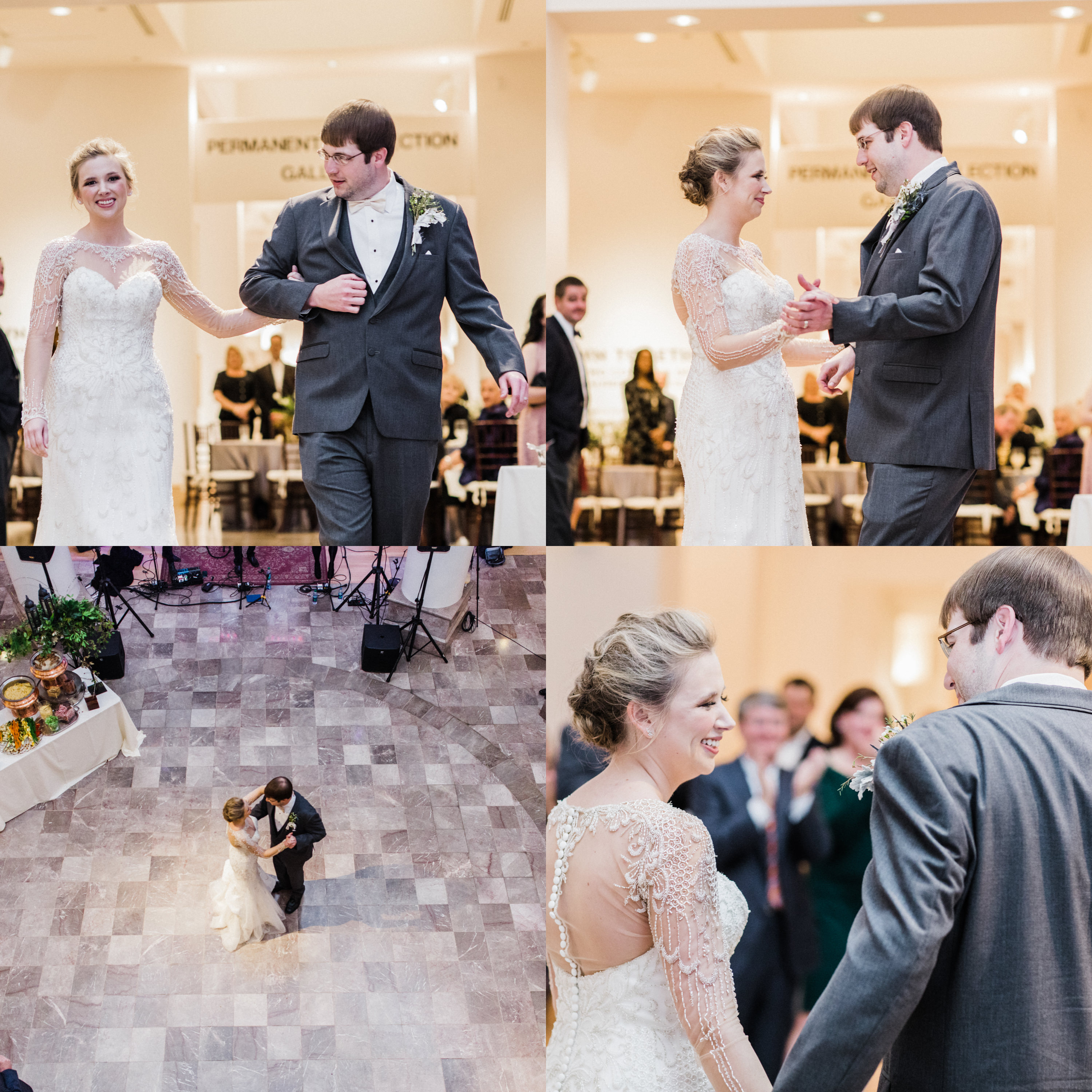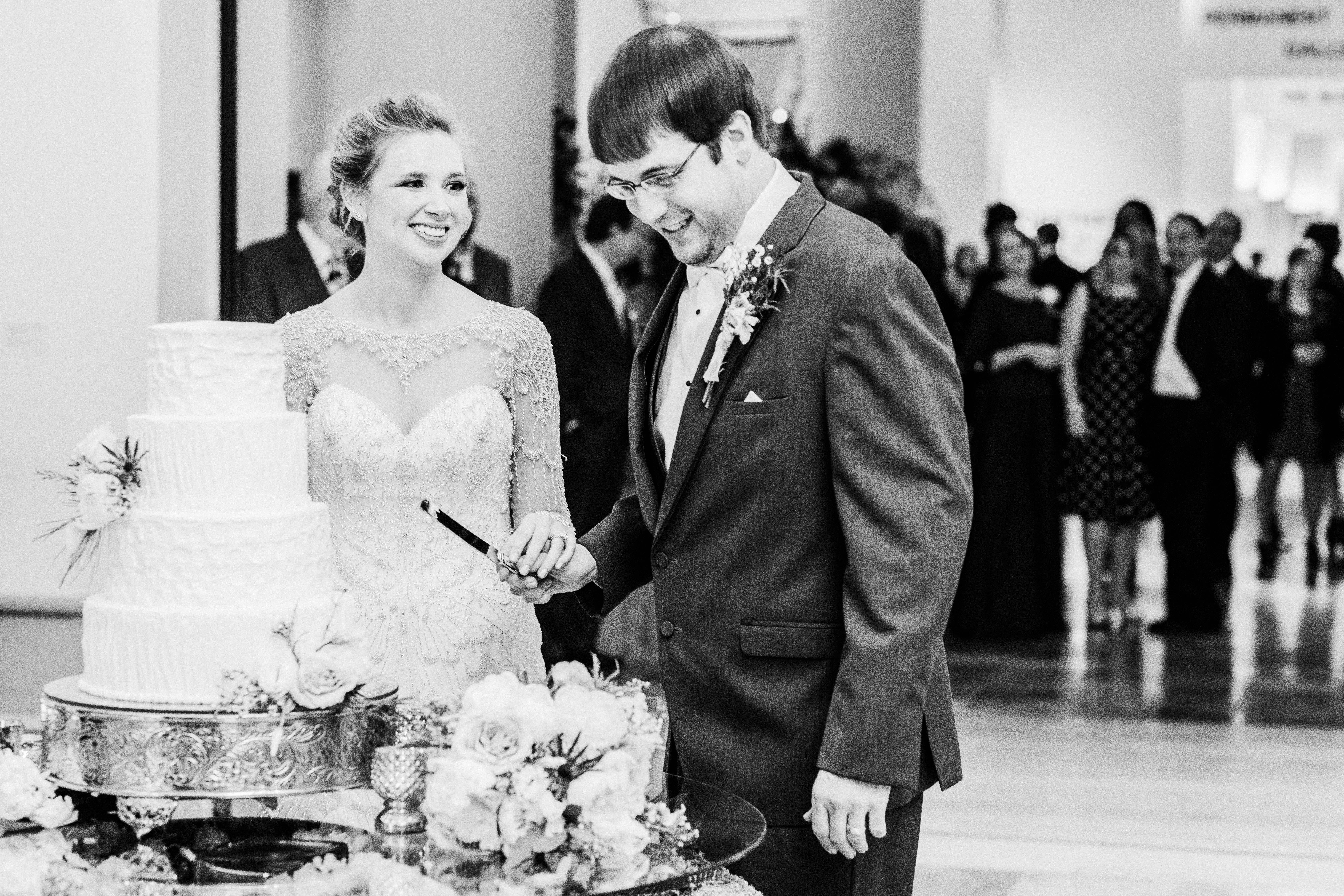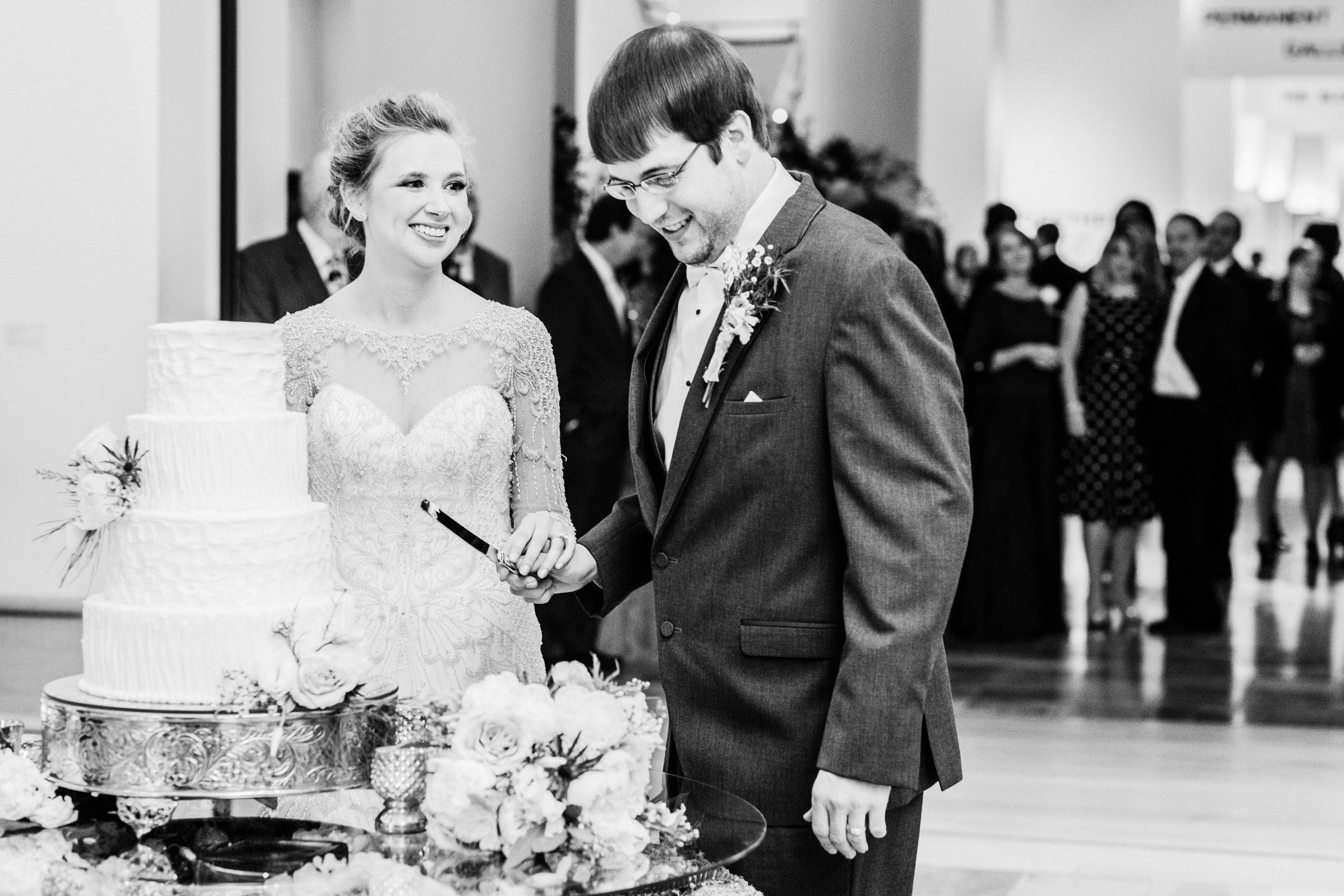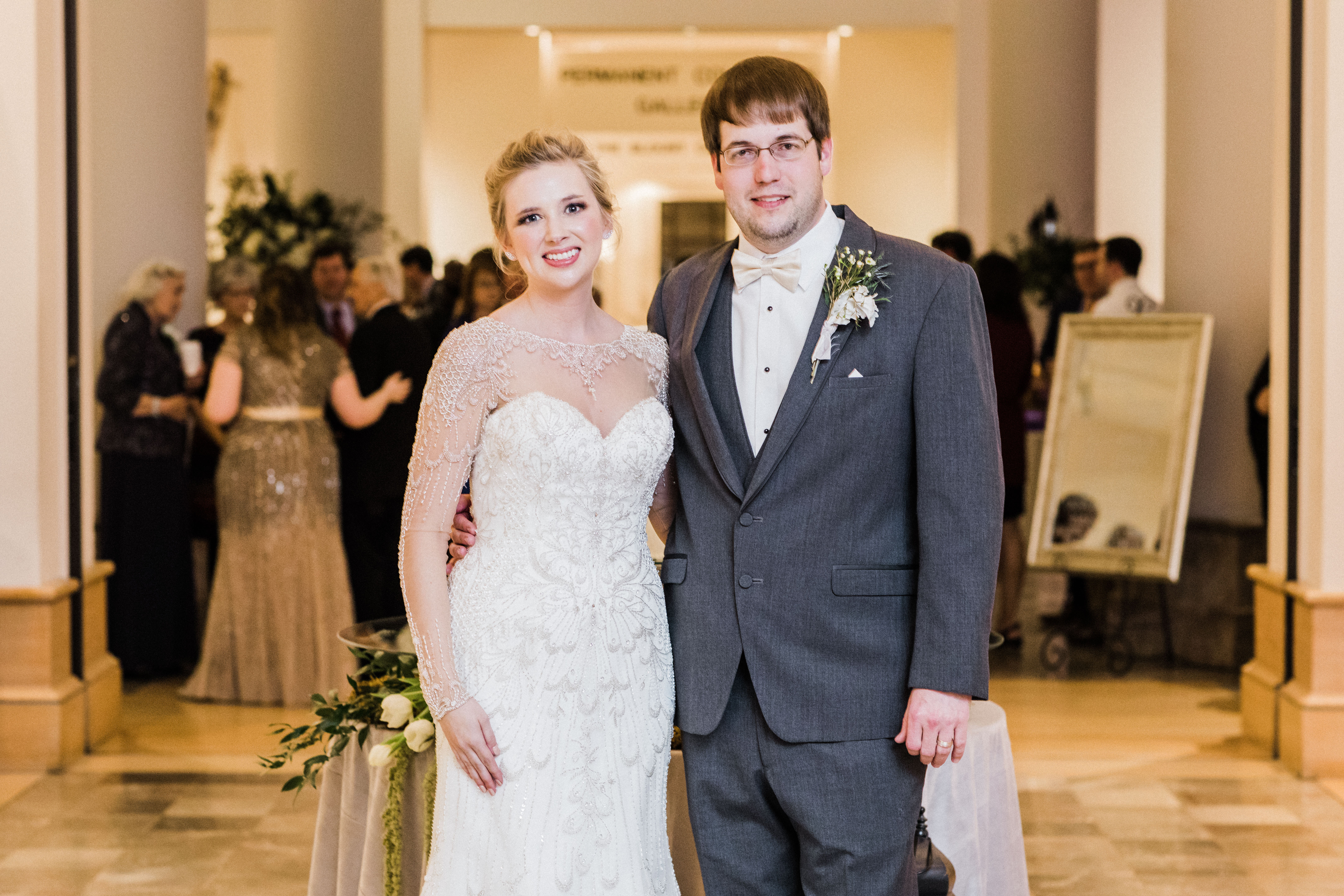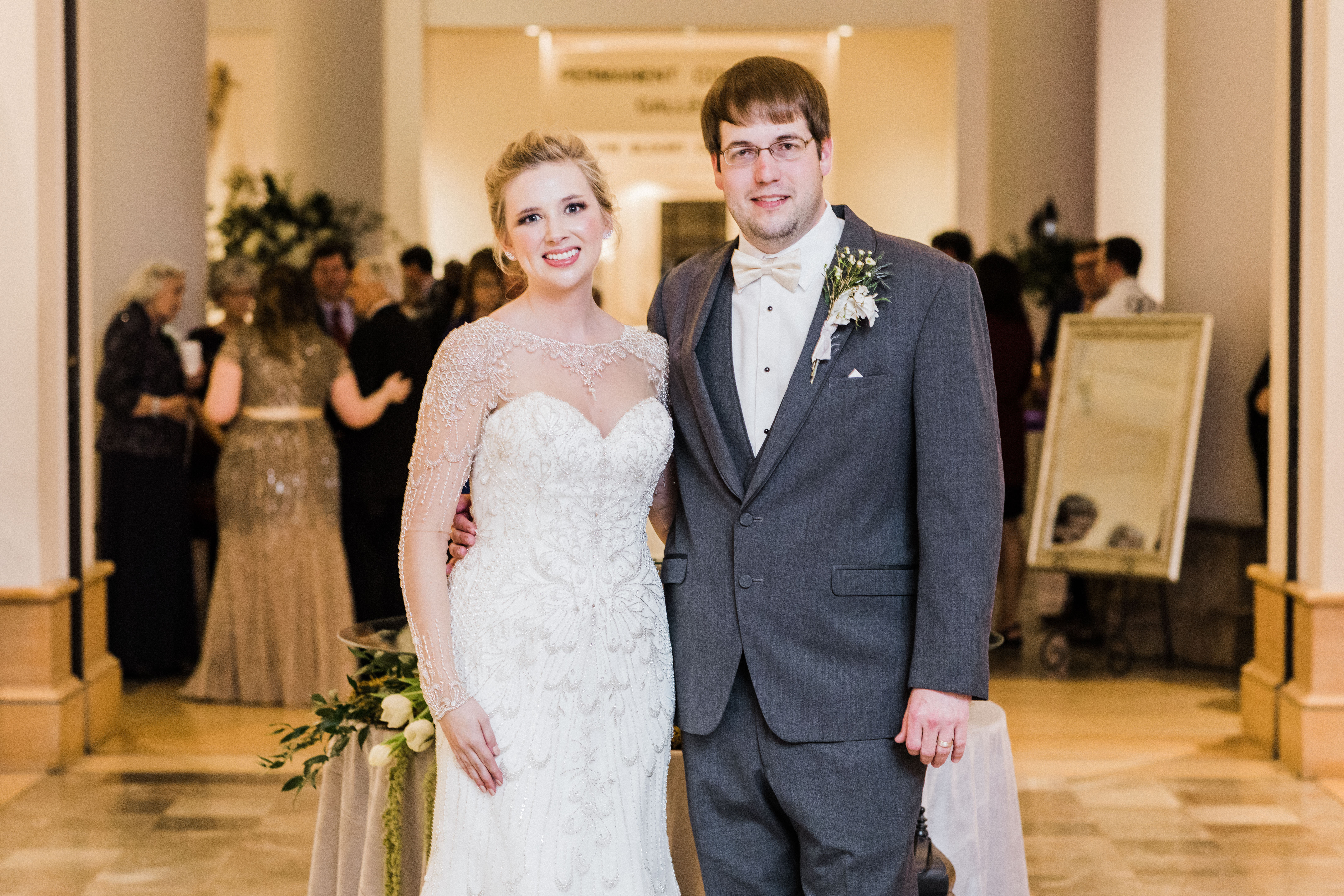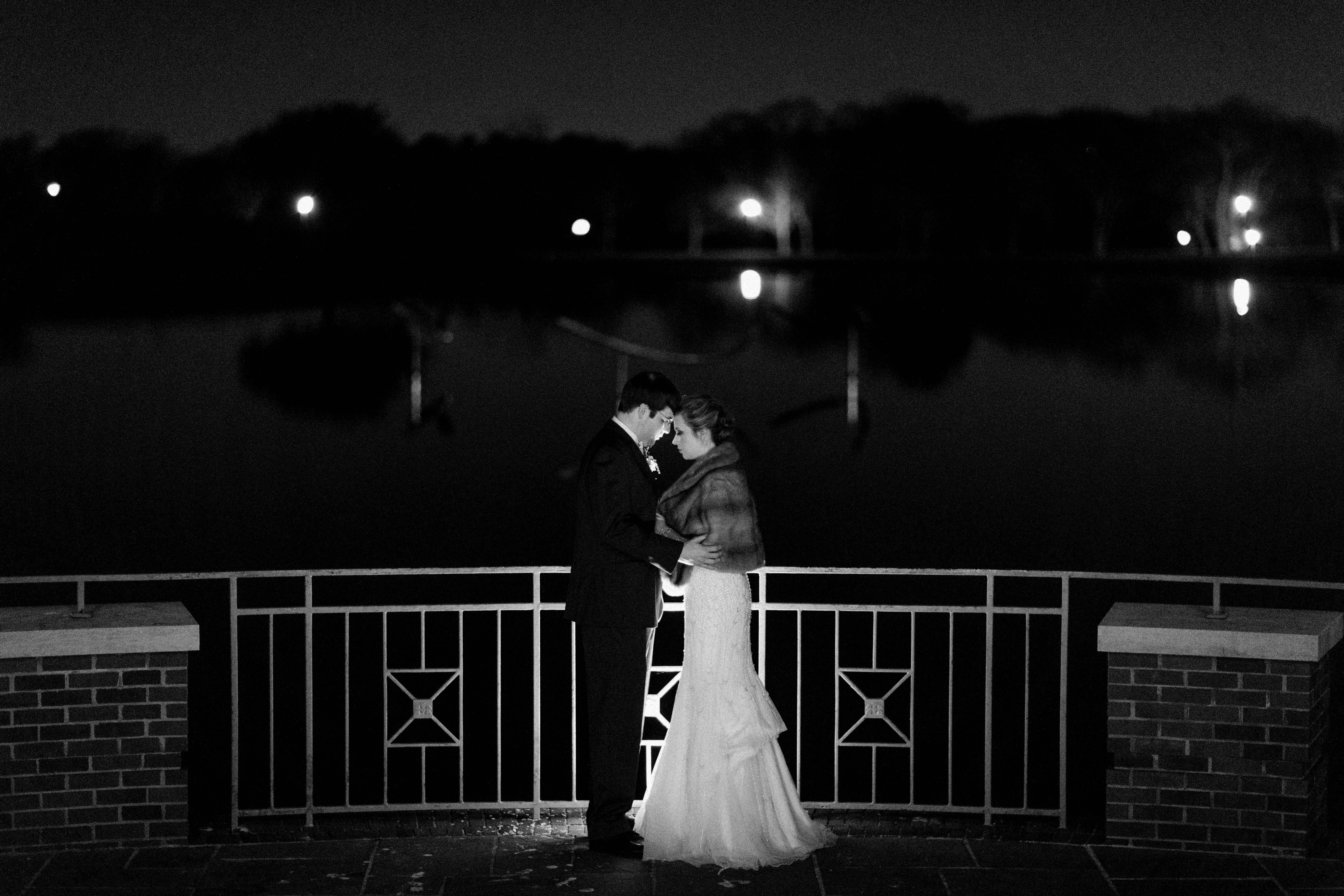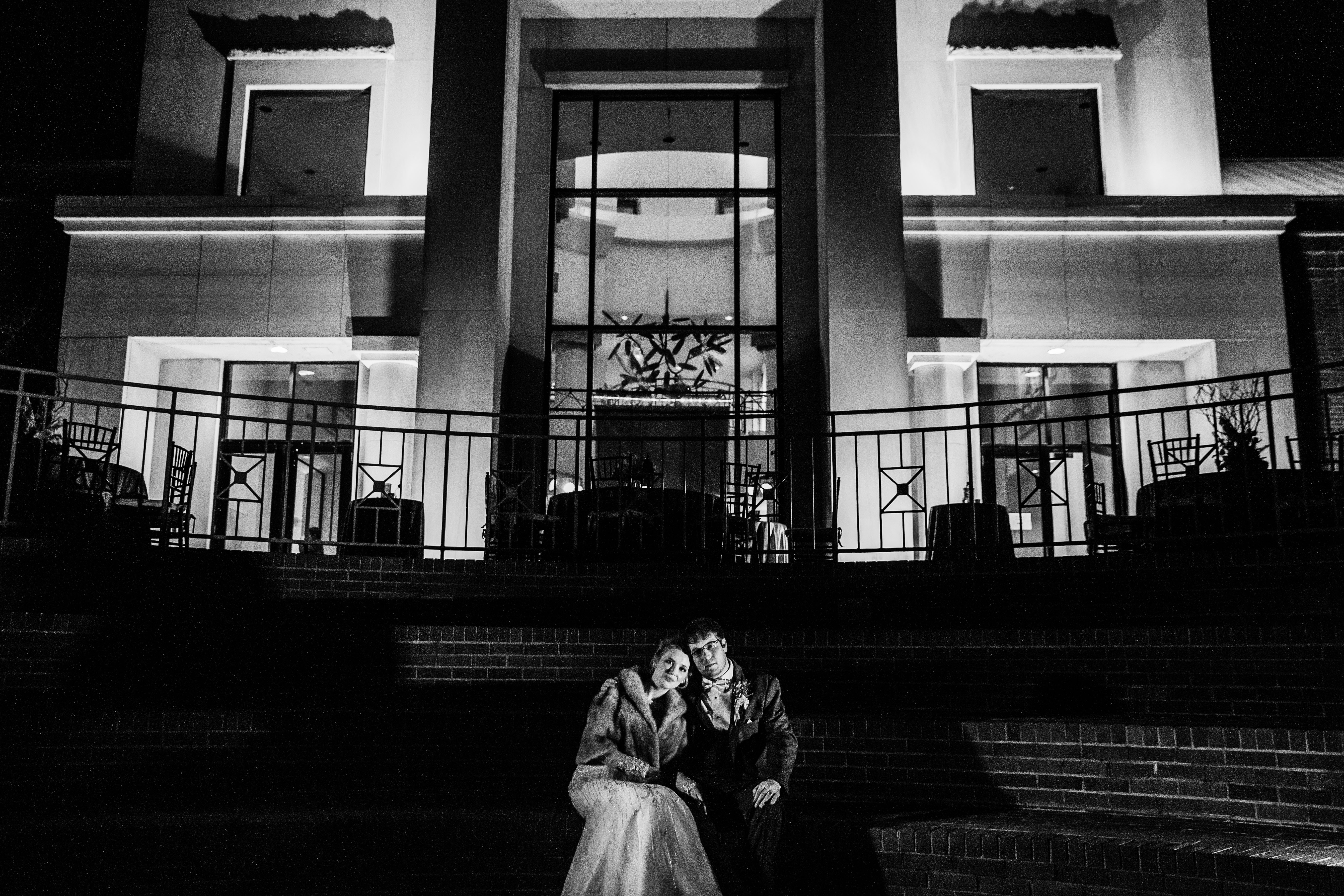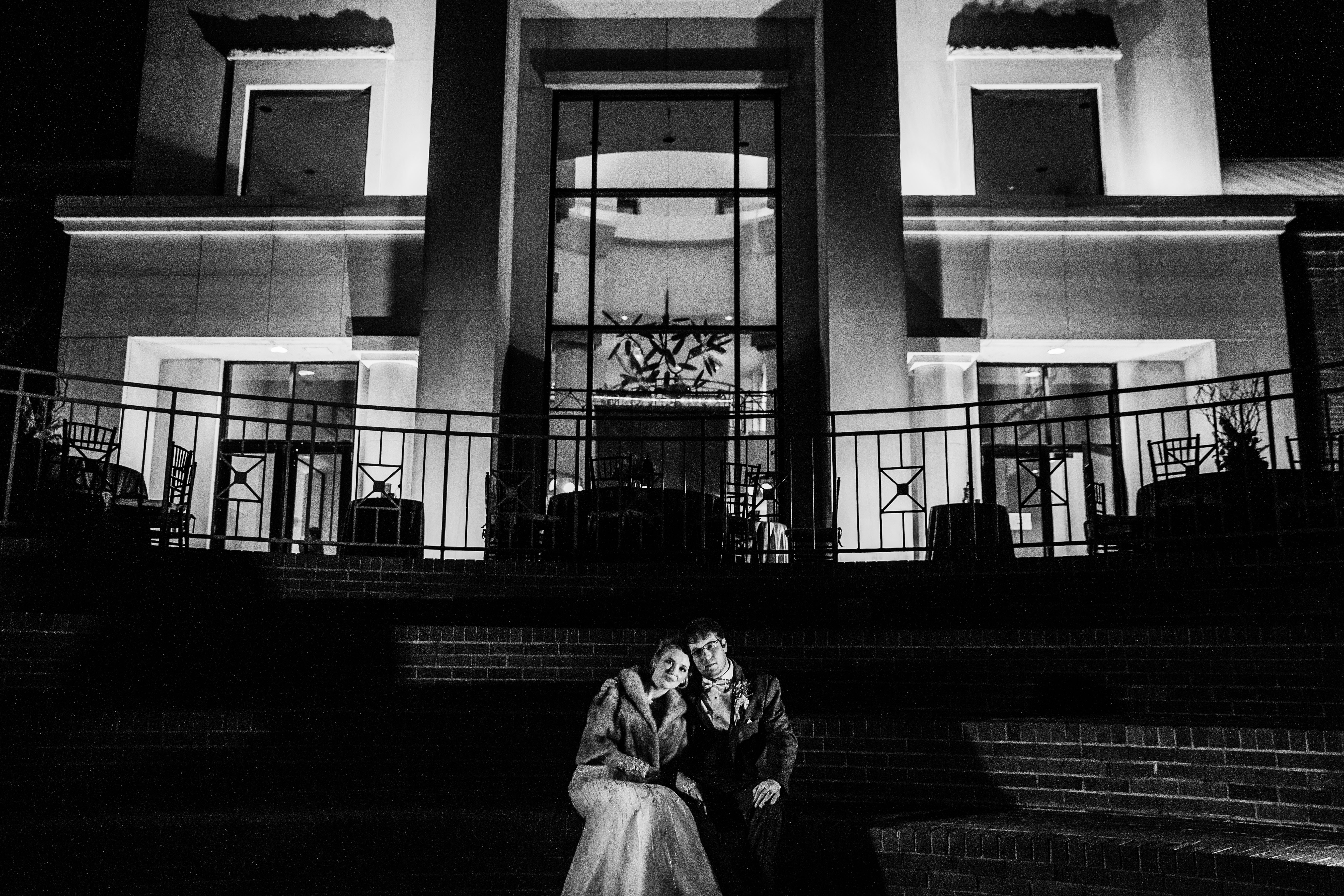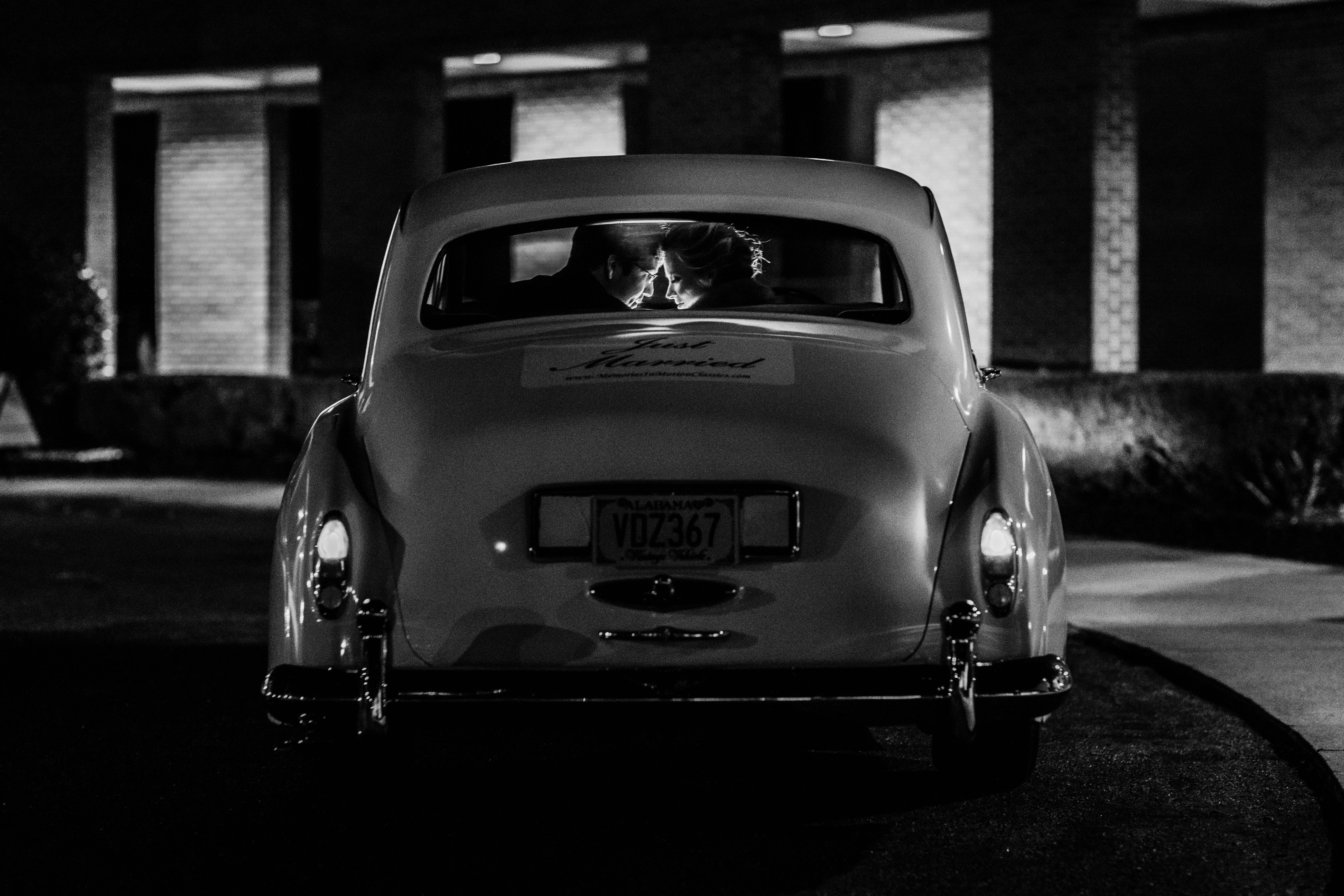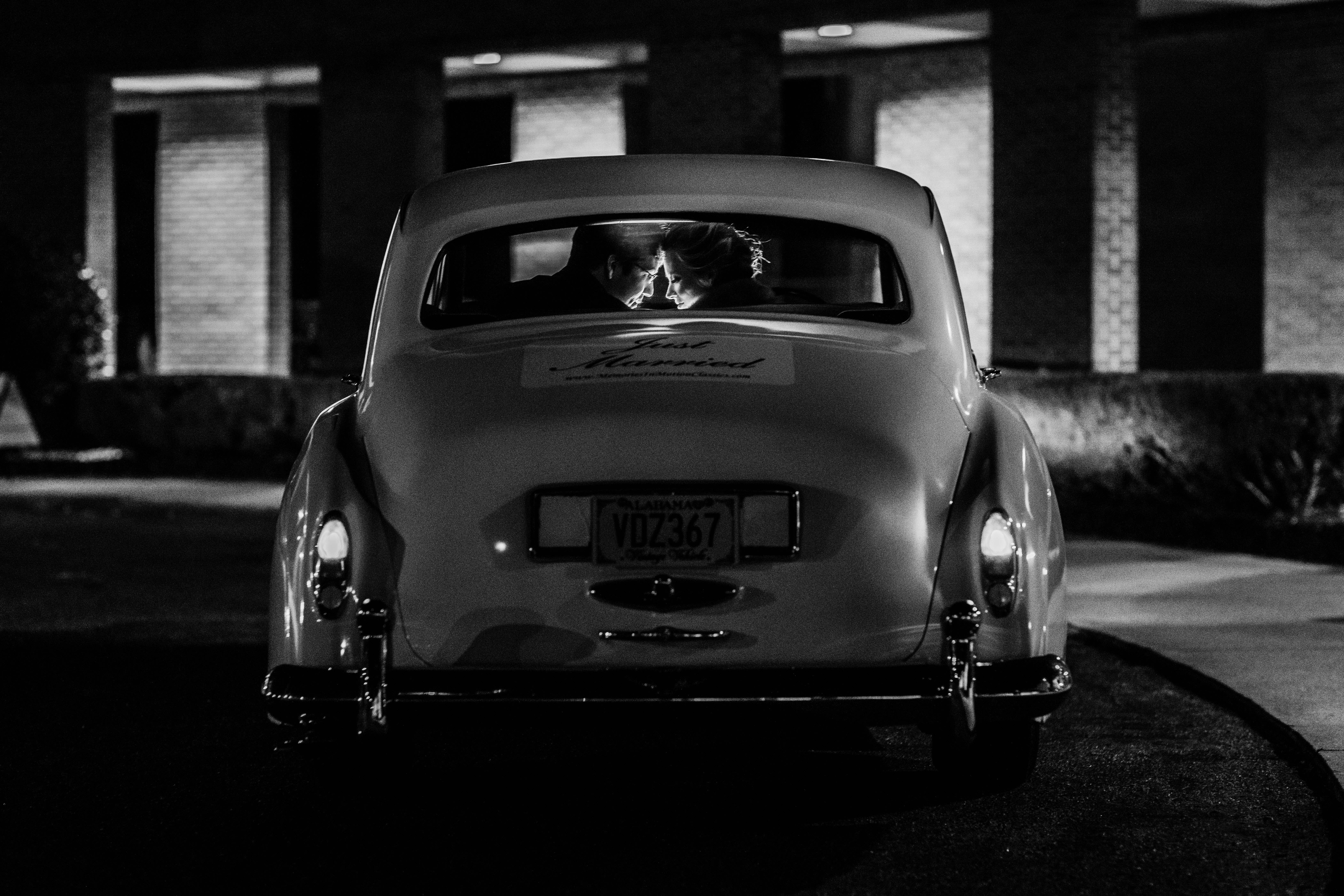 >