14 Jul

The Mullet Wedding – New Orleans Louisiana Wedding Photography

New Orleans Louisiana Wedding Photography

Name | Danielle & Spencer

Date | 02.11.17

Ceremony Venue |  St. Mary's Assumption Church

Reception Venue |  II Mercato

Event Design & Planning | Dana's Floral & Design

Floral | Dana's Floral & Design

Caterer | II Mercato, Joel Catering

Wedding Cake | Melissa's Fine Pastries

Bridal Gown |  Ivory & White Bridal Shop, by Monique Lhuillier

Bridesmaids Dresses |  Bella Bridesmaid

Hair & Makeup |  Hair & Makeup by Danielle Ivy

Groom & Groomsmen Attire |  John's Tuxedos

Invitations & Stationary |  Amberly Shelton Paperie 

Music/Entertainment |  The Main Attraction Band

Event Rentals |  Event Rentals Unlimited

Lighting Design |  AG Lighting

Linens |  BBJ Linens, Nuage Designs

Additional Signage | Kara Anne Paper

Second Line |  Kinfolk Brass Band by White Oak Production

Transportation |  Luxury Limousines of New Orleans

Photography | Nick Frontiero Photography

All I can really say about this incredible wedding is WOW!!!!!  Not only did I get the opportunity to photograph two beautiful souls in New Orleans, but every single nook and cranny of this wedding was incredibly stunning.  Seriously!  From the invitations, the floral, the cake, the venues, the reception production, the getting ready site, etc…..not one detail was missed from start to finish.  It was quite the busy day in NOLA for us, our bride Danielle got ready in one location….our groom Spencer in another….ceremony another location….and reception of course in another location.  No worries traveling through Downtown New Orleans on a Saturday when parade's were going down though, and you may be wondering why I would say that.  Sounds like a wedding photographer's worst nightmare, right?  This couple took care of us and provided us with our own driver and vehicle for the day!!  Everywhere we needed to go this guy was there and ready to take us!

As soon as we started with the details you got the sense that this wedding was going to be out of this world amazing.  I remember us all kind of looking at each other when we styled the invitations for a image in kind of disbelief, like this is really happening:-).  Catching the candids of hair and makeup super easy, lots of space to move around.  I had two additional photographers with me, the lovely Susan Weathington joined us for the weekend just in case we all needed to be in three different locations at one time.  Getting the dress on presumed the more beautiful candids we had seen all day so far.  Although I had never been to any of the venues or sites, I was so intrigued by the St. Mary's Assumption Church.  In fact as soon as I walked in there I immediately knew I wanted to use the grounds, the inside, and around the church for bridal portraits.  Took me a few minutes to find the light in there, but once I did it was magical!!  The architecture in there was just special to me.  Loved working in this church with Danielle, and it was like her own special place to photograph in the wedding.

For the groom portraits we had to find a street to shoot in for the most part, there was another wedding going on at the hotel the groomsmen were getting ready at that spent the entire time in the courtyard there.  We got a few images in at the courtyard nonetheless.

On to the ceremony we were back at the beautiful church, being a catholic church the ceremony didn't begin until much later in the evening.  Danielle & Spencer were pretty set at not doing a first look, which meant grabbing a few portraits in the dark after the ceremony, utilizing the second line for portraits after the ceremony (we only had like 10 min for wedding portraits of the two of them after the ceremony) so time was ticking fast.  I managed to get a few more portraits of them at the reception…..obviously I always want more, but I felt really good about the images we got considering everything.

The second line was super rad!  I've done these before but never down New Orleans, a bit tricky to capture too because it was completely dark outside.  I had to run ahead and find the our best option for light wait it out.  We only had one chance to really get a beautiful image of this, and I really wanted to have a super crisp image of them during the second line that really captured the scene.  Mission Accomplished!

The Mercato is one of those super nostalgic wedding venues that was transformed magnificently into total beauty.  Pictures don't lie, total full spread magazine ready for sure.  Everybody ate, danced, had some phenomenal cake, and had the most amazing time.  Definitely the most memorable wedding I've every captured, and so thankful to Danielle & Spencer for trusting me to do it.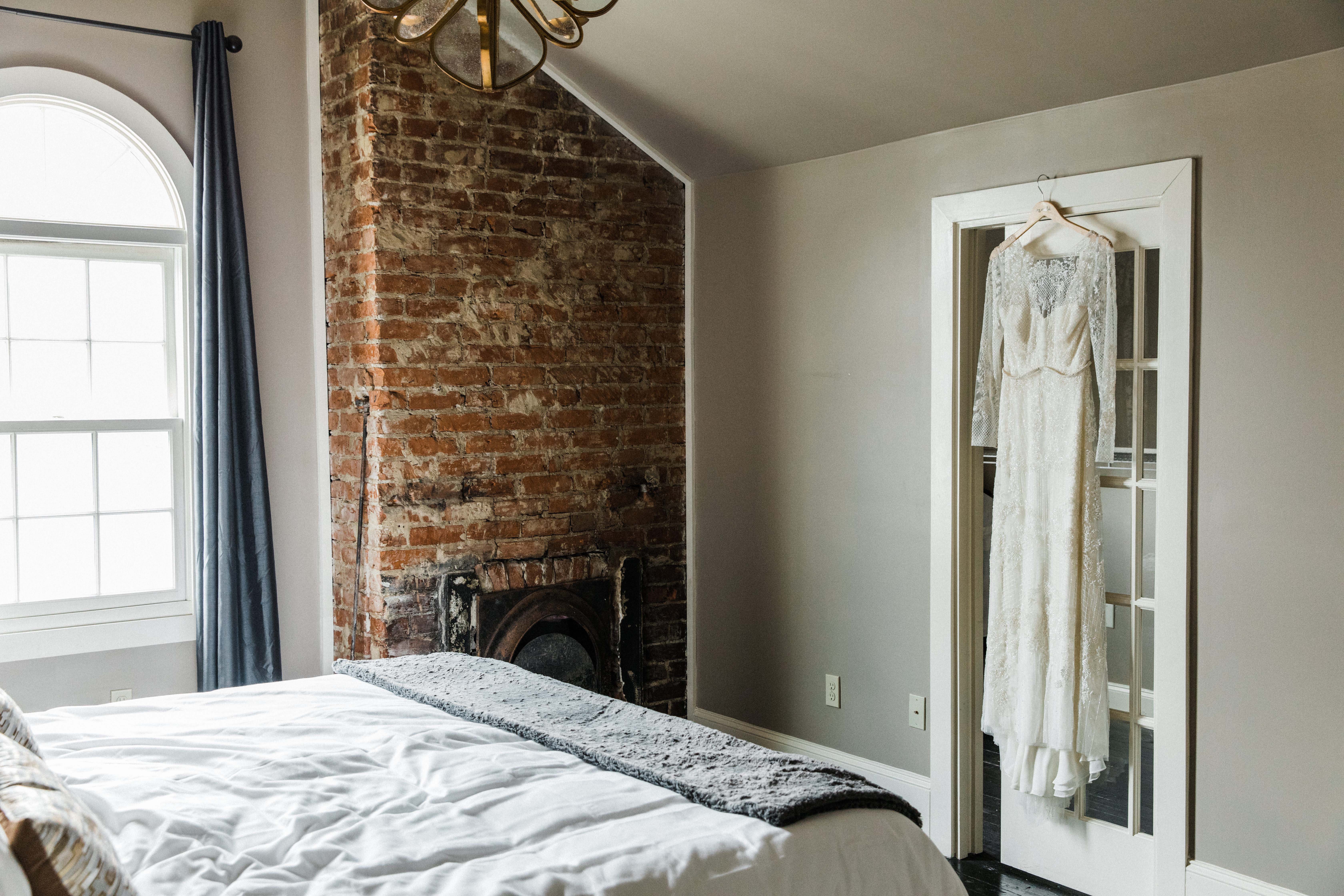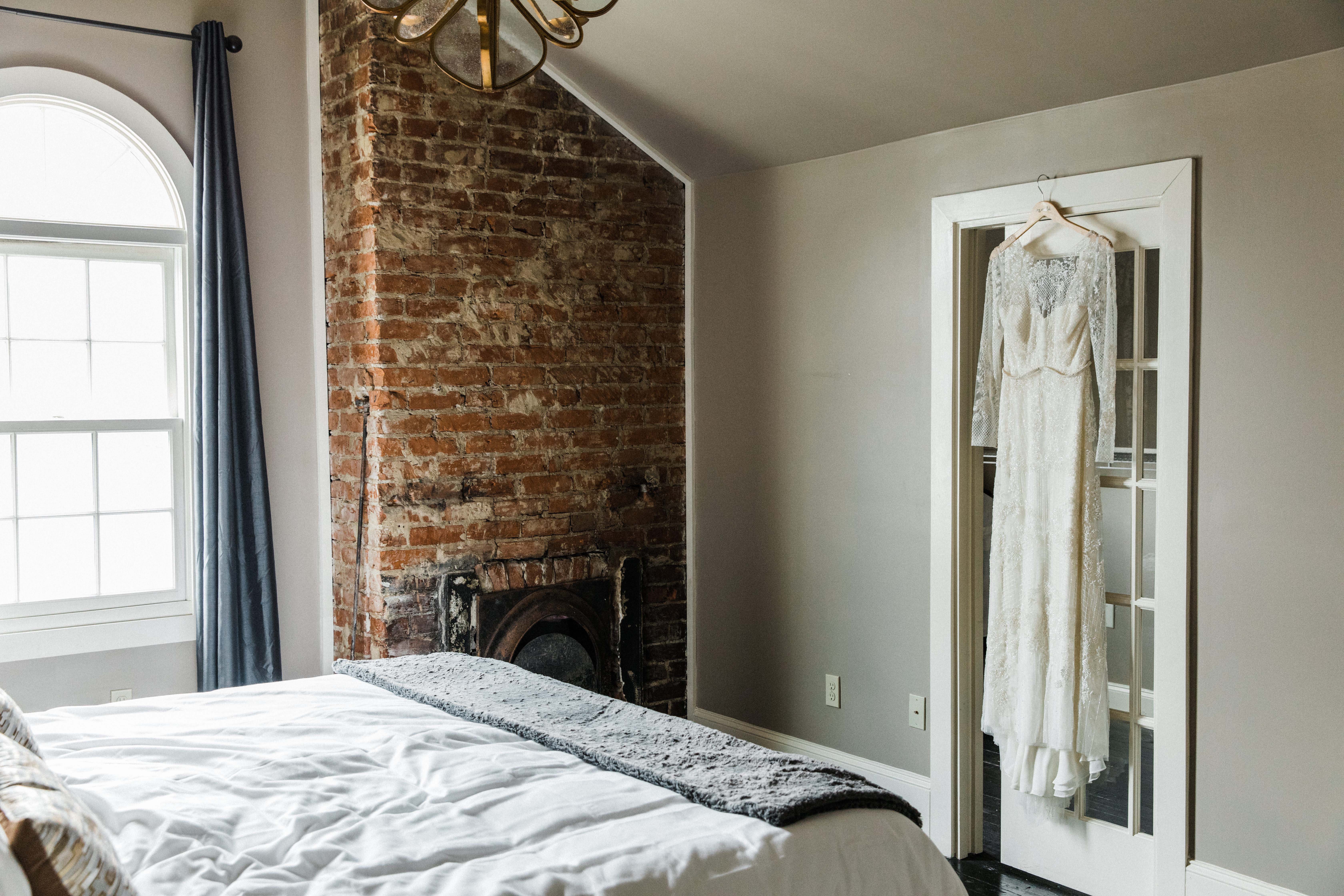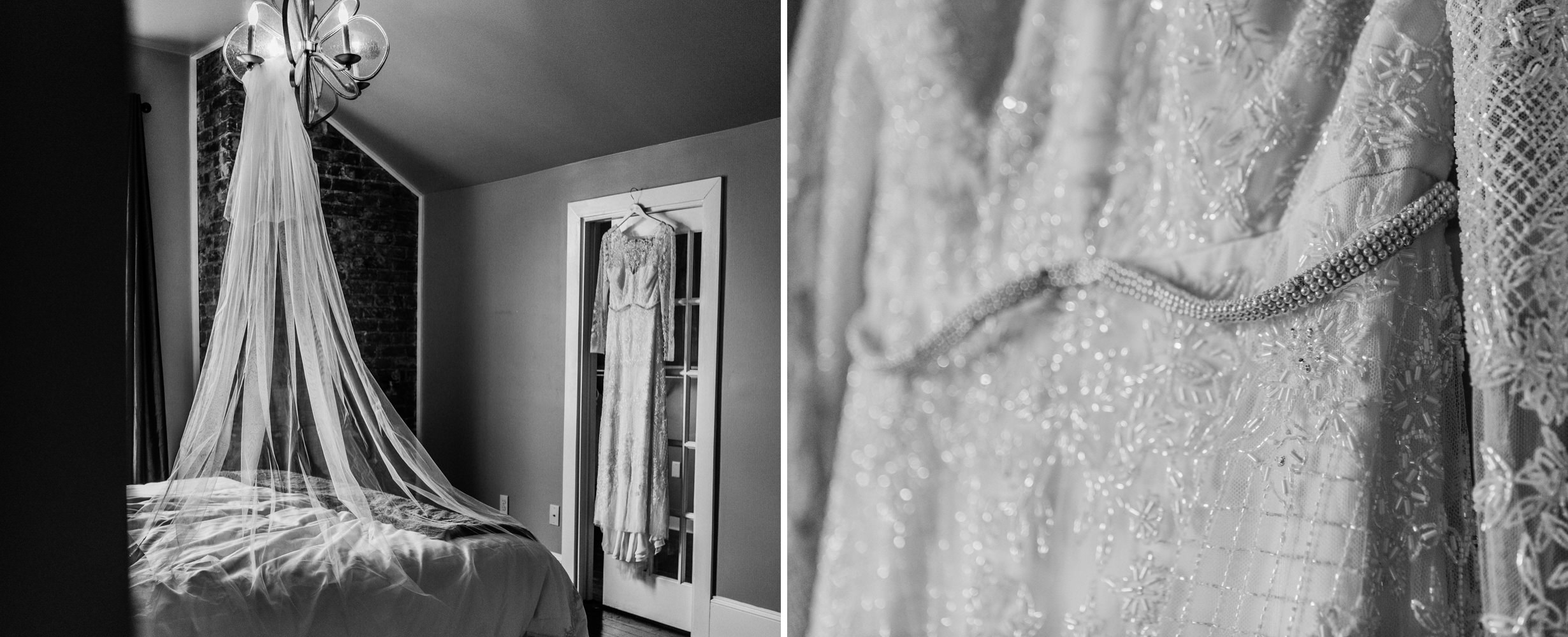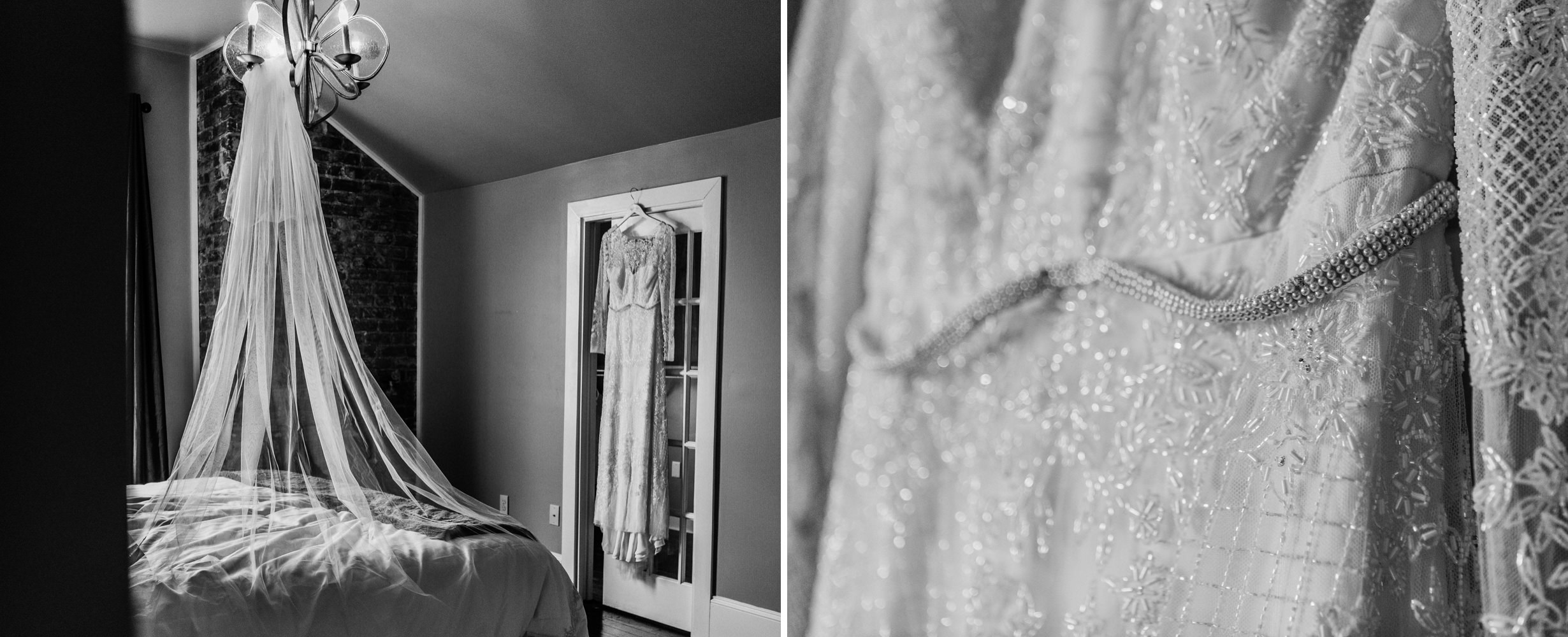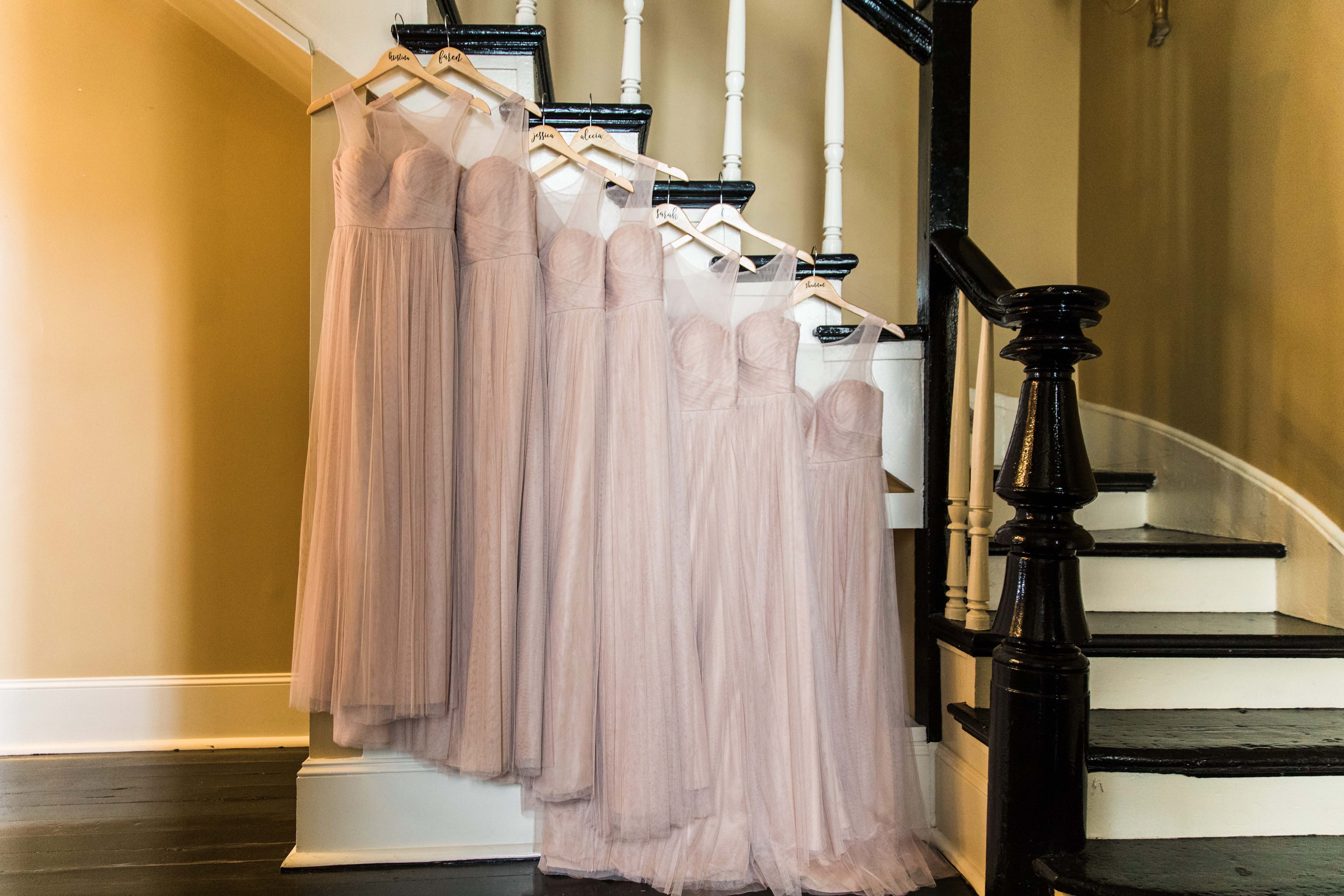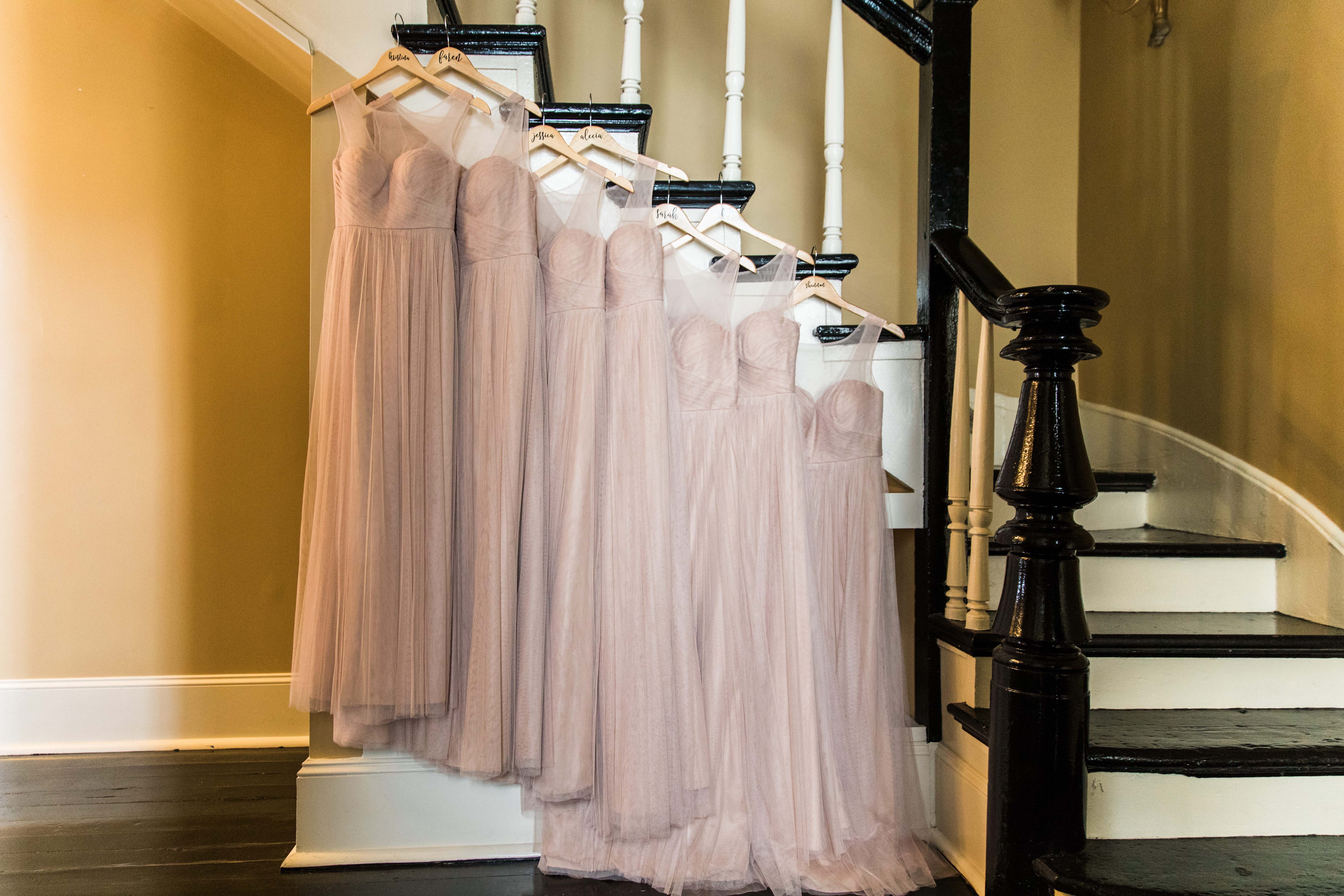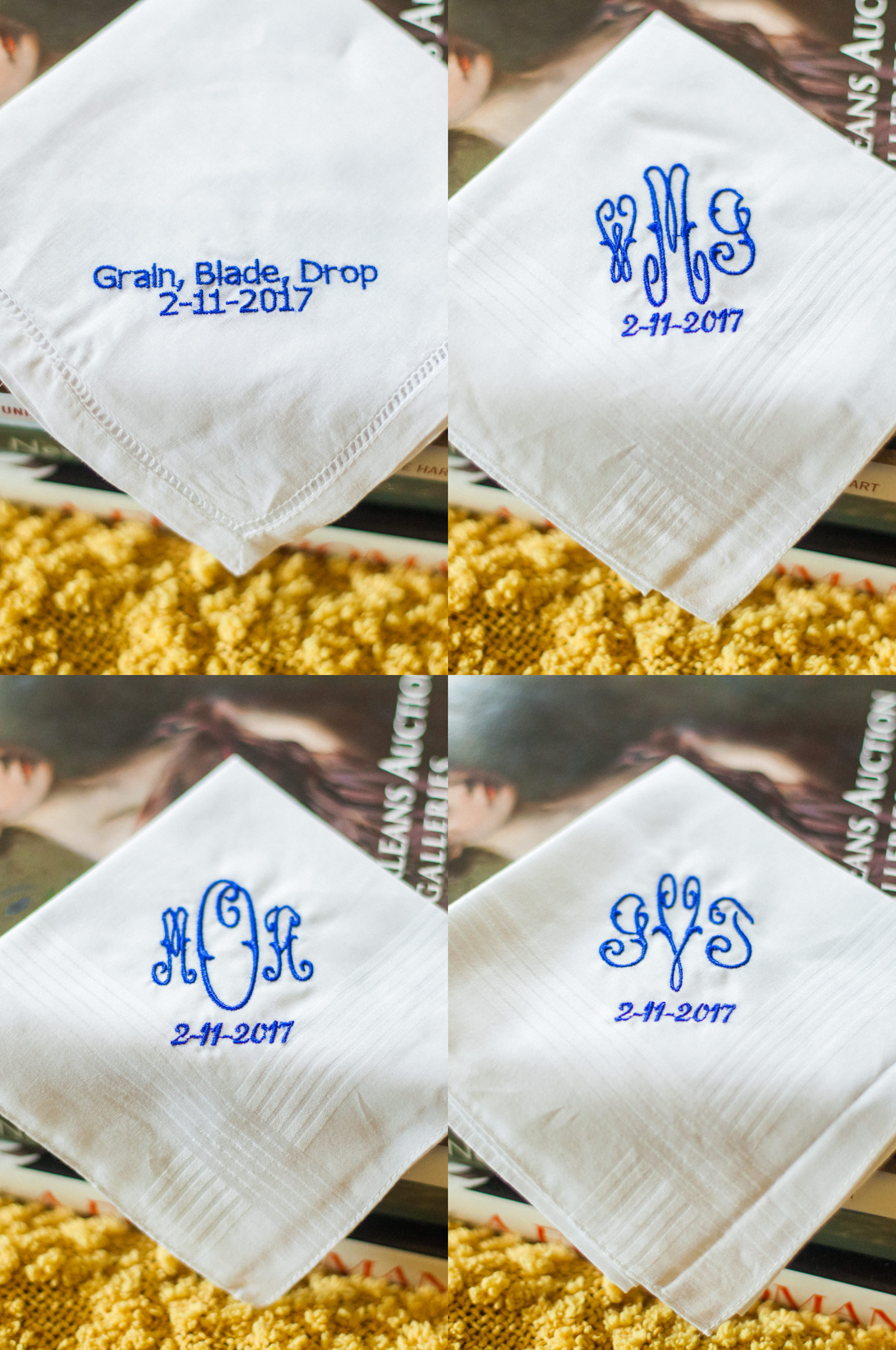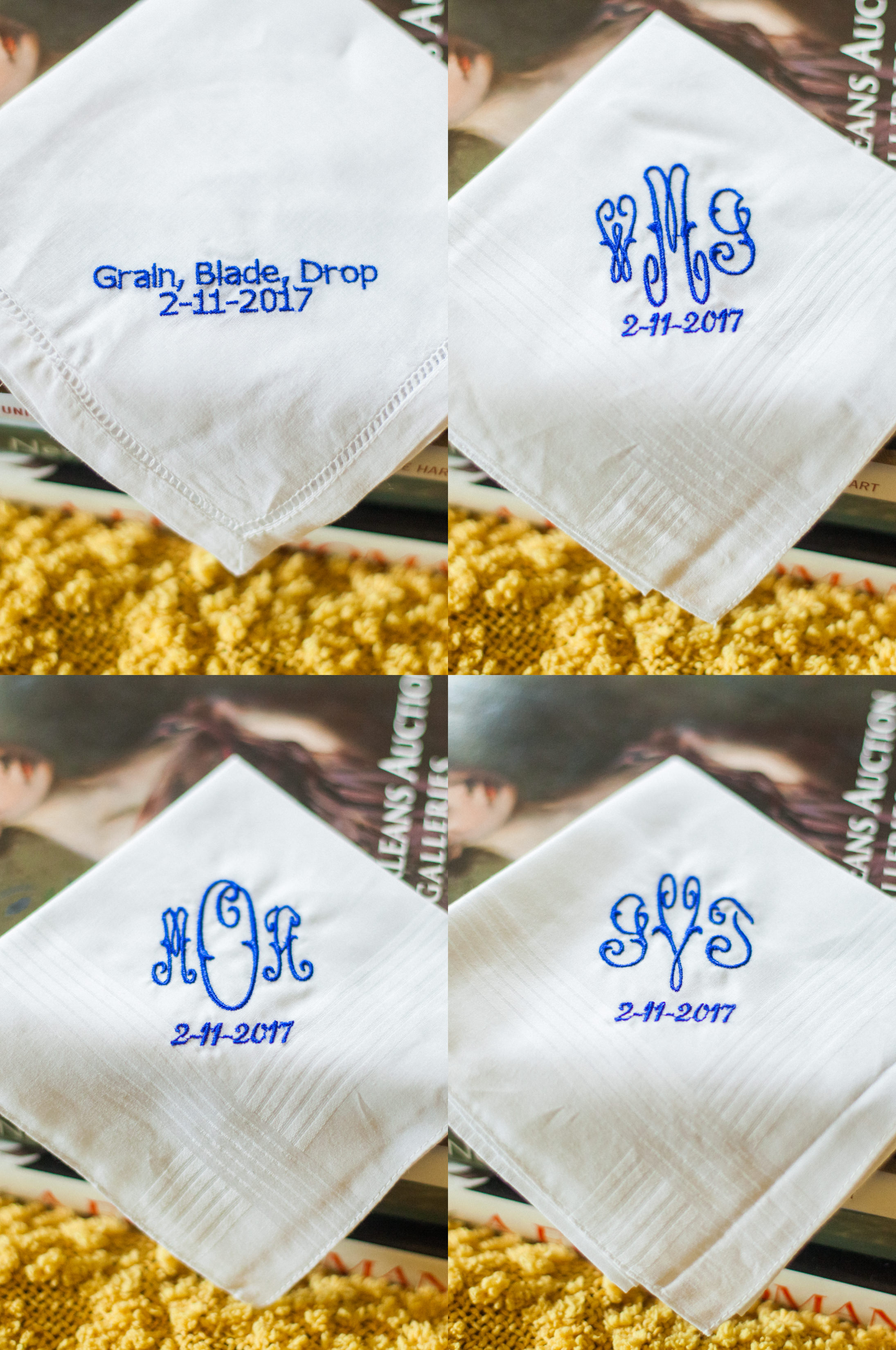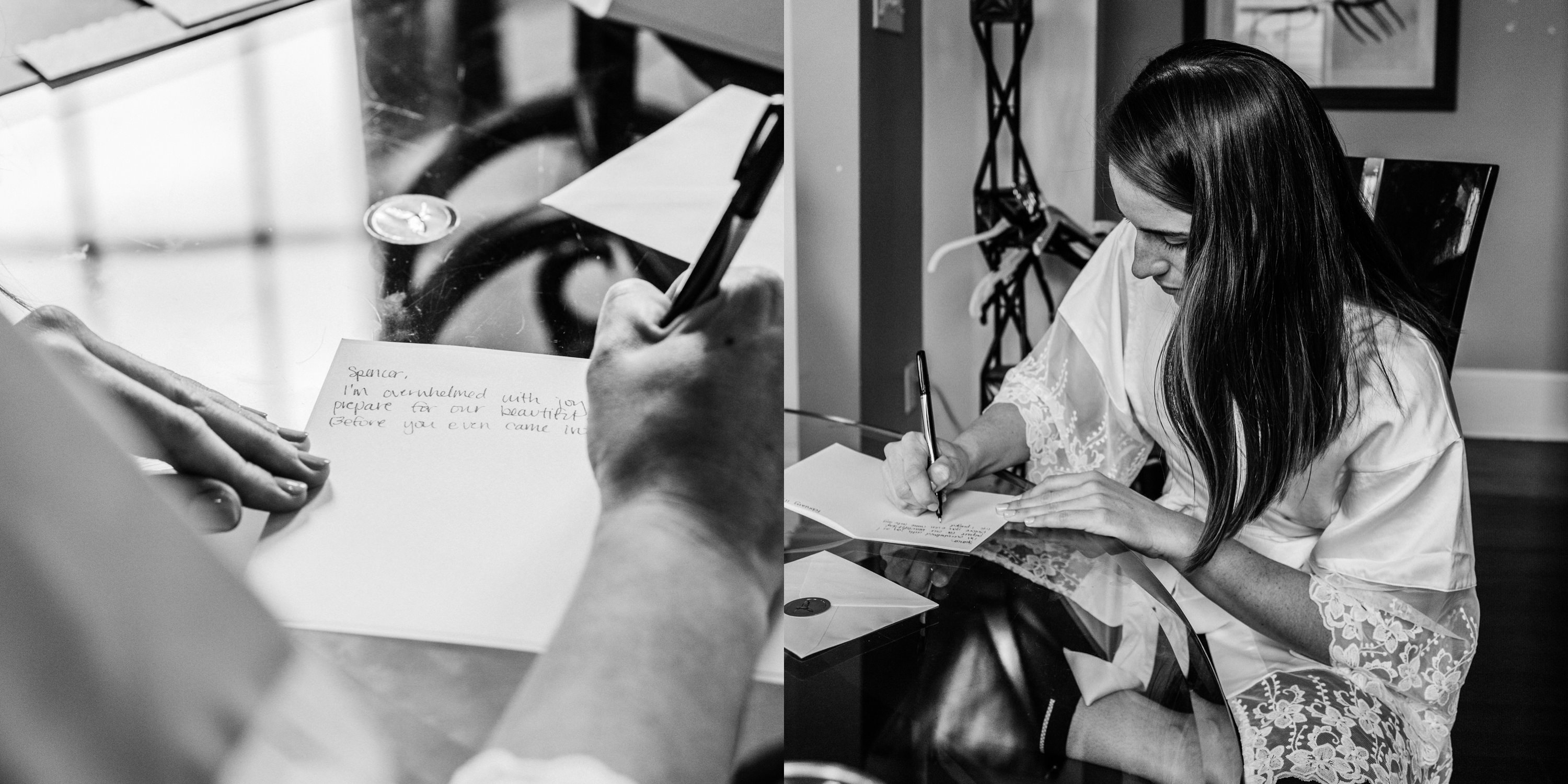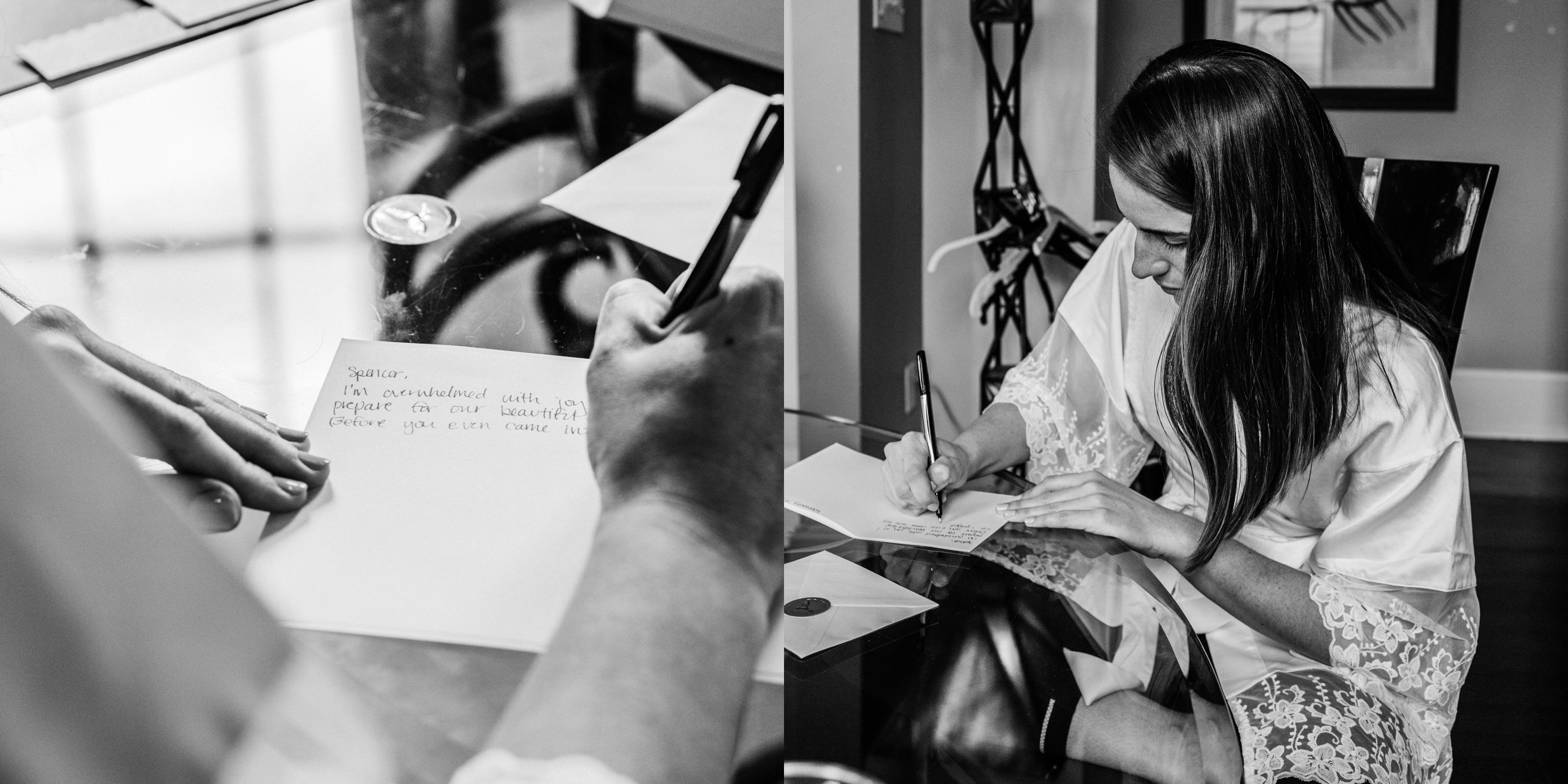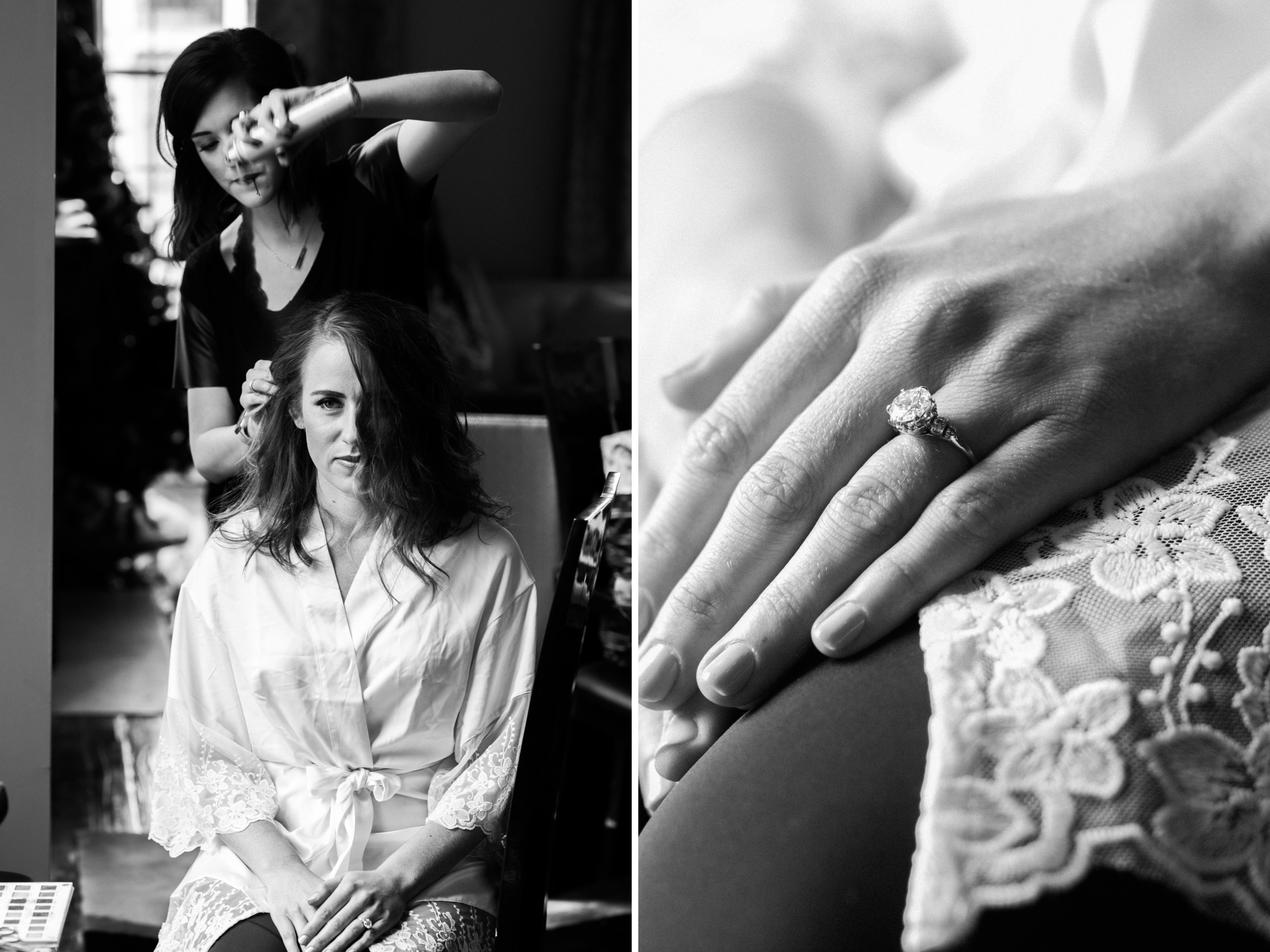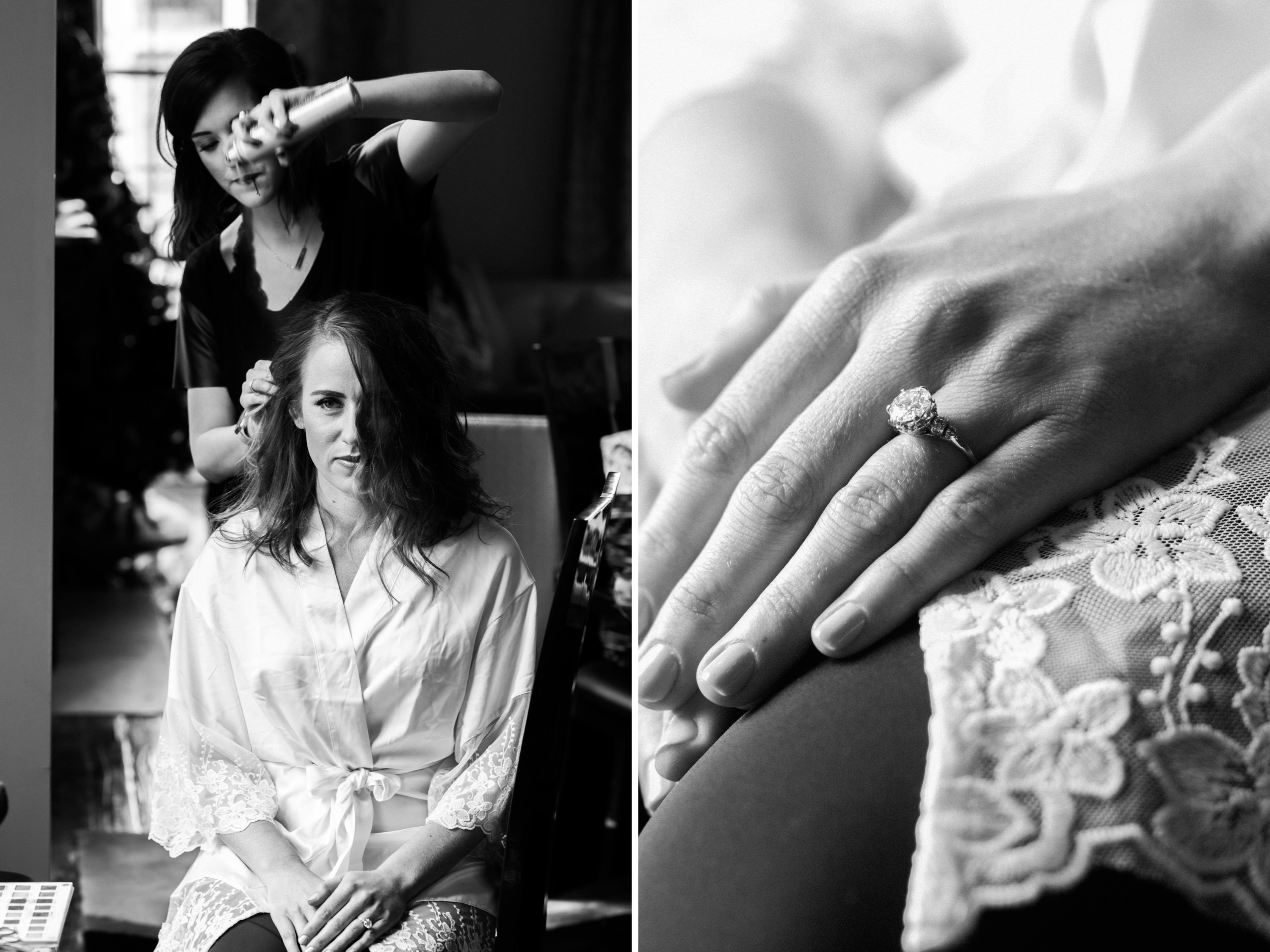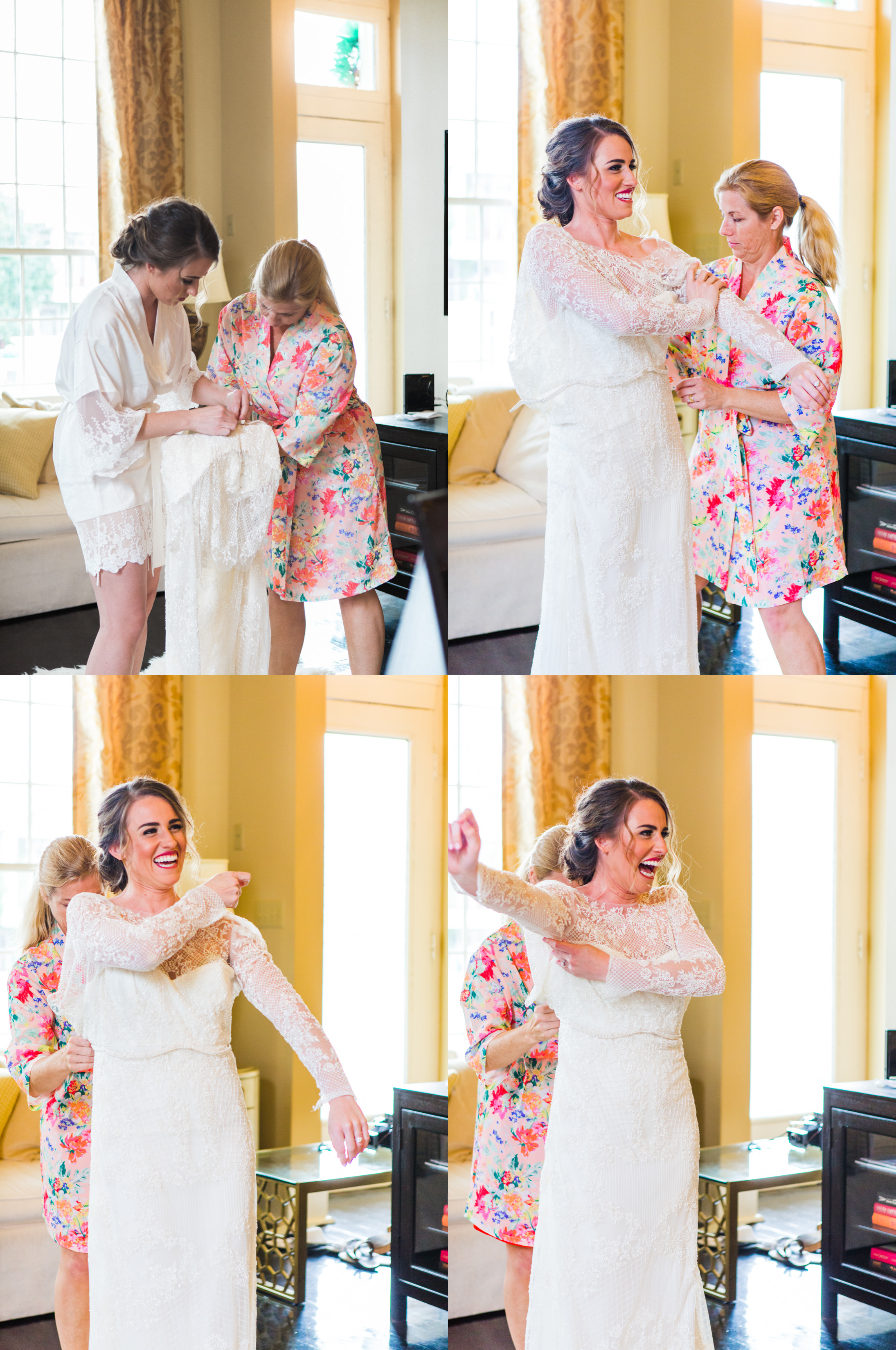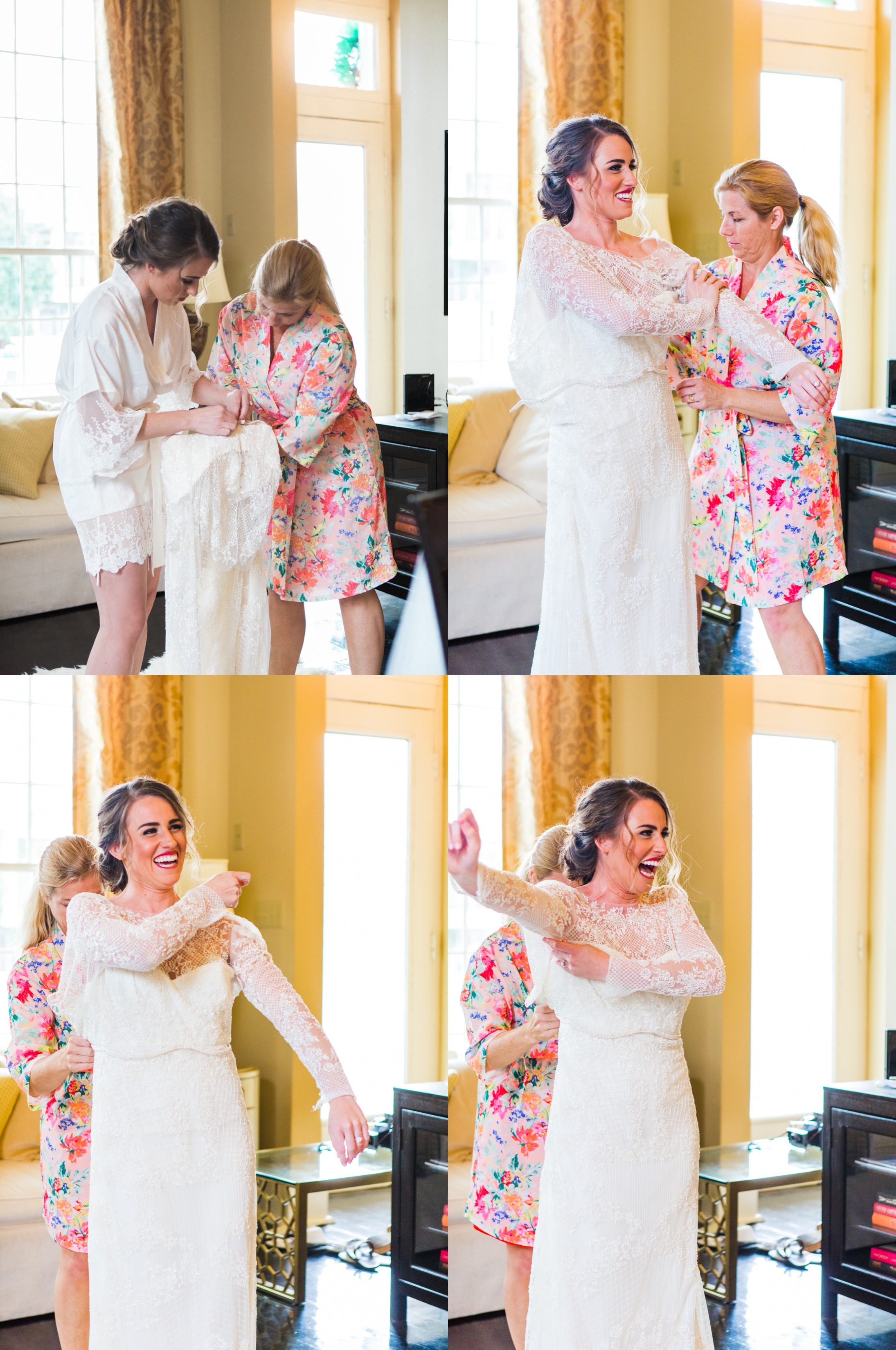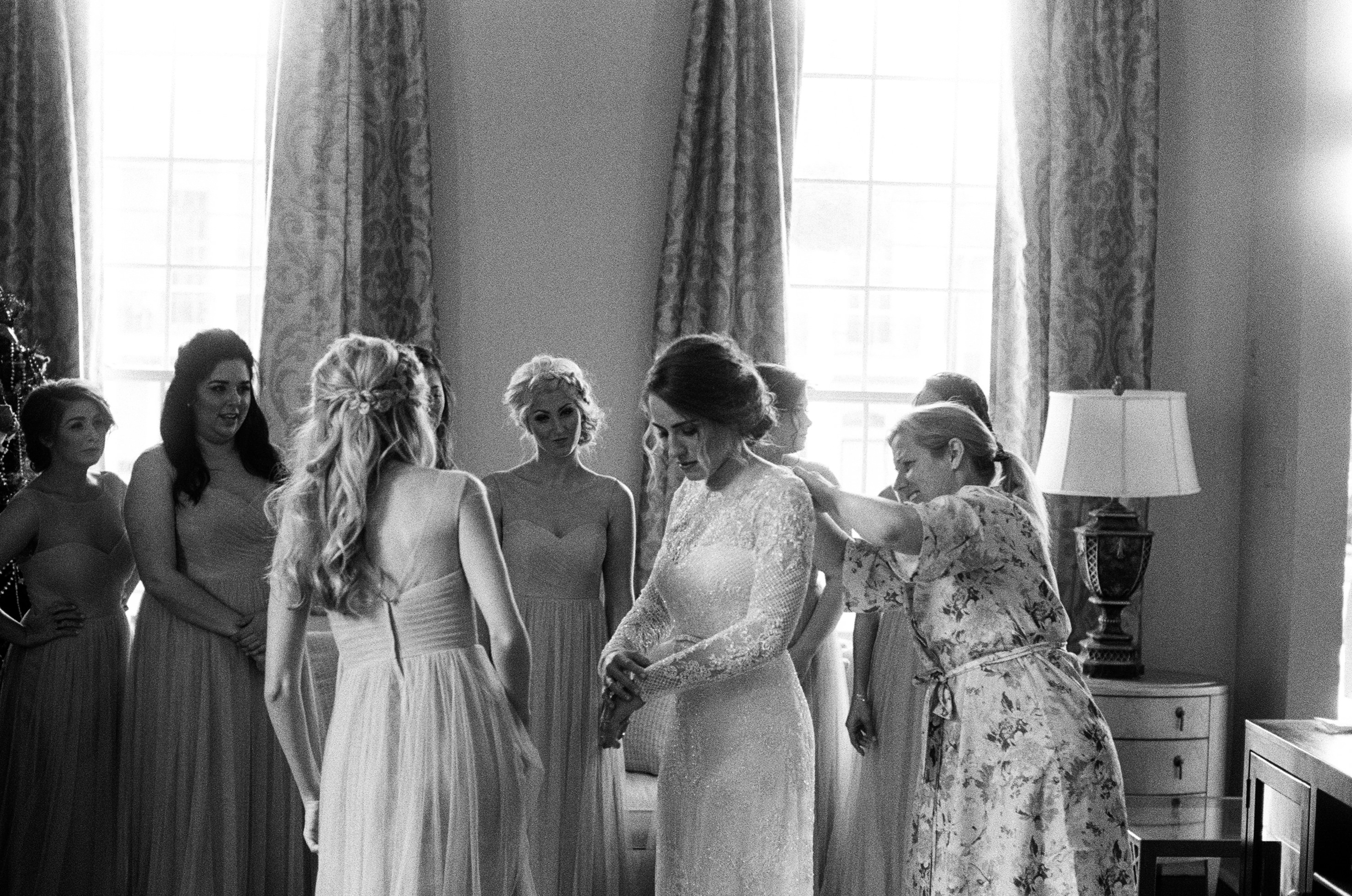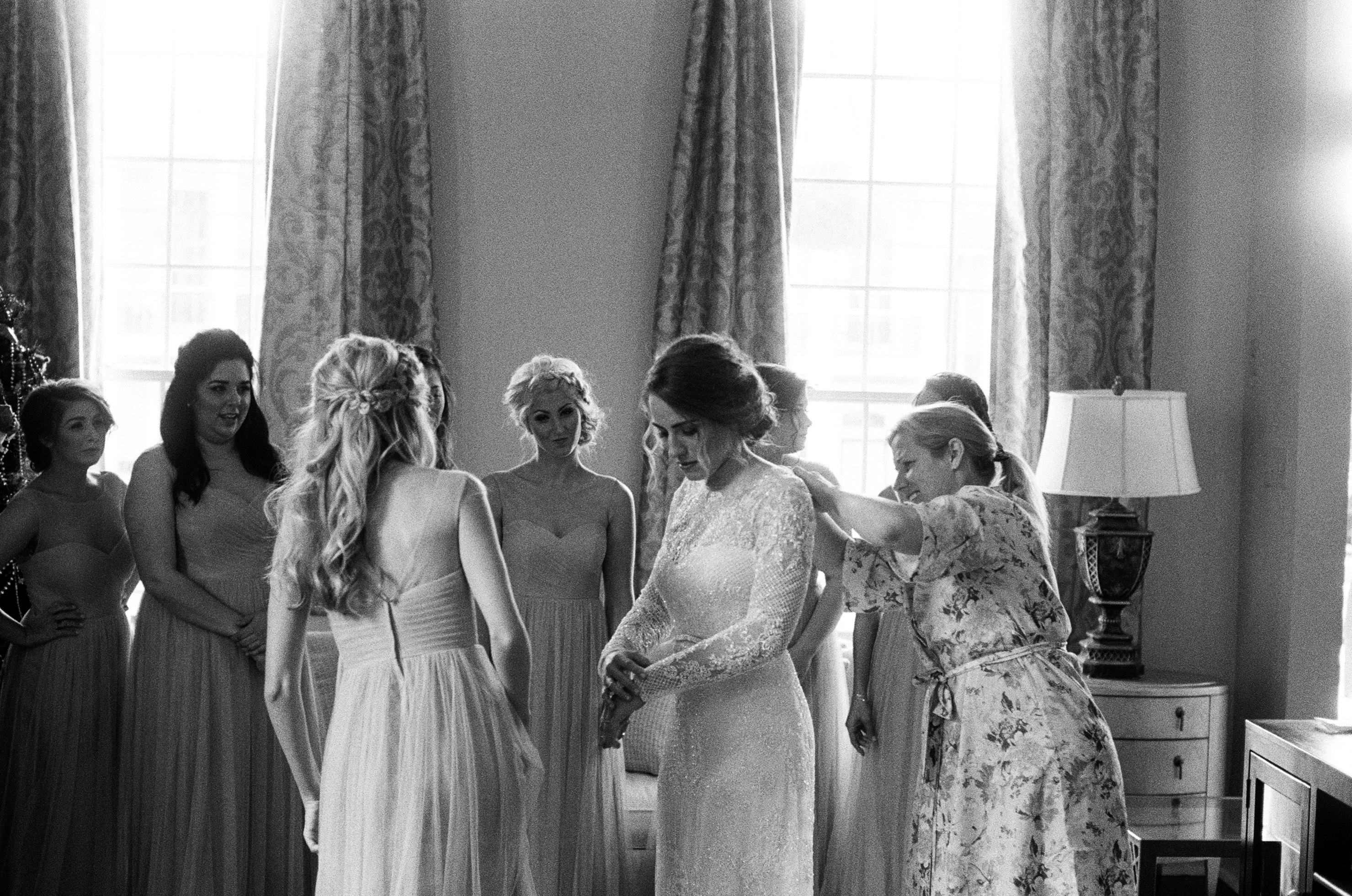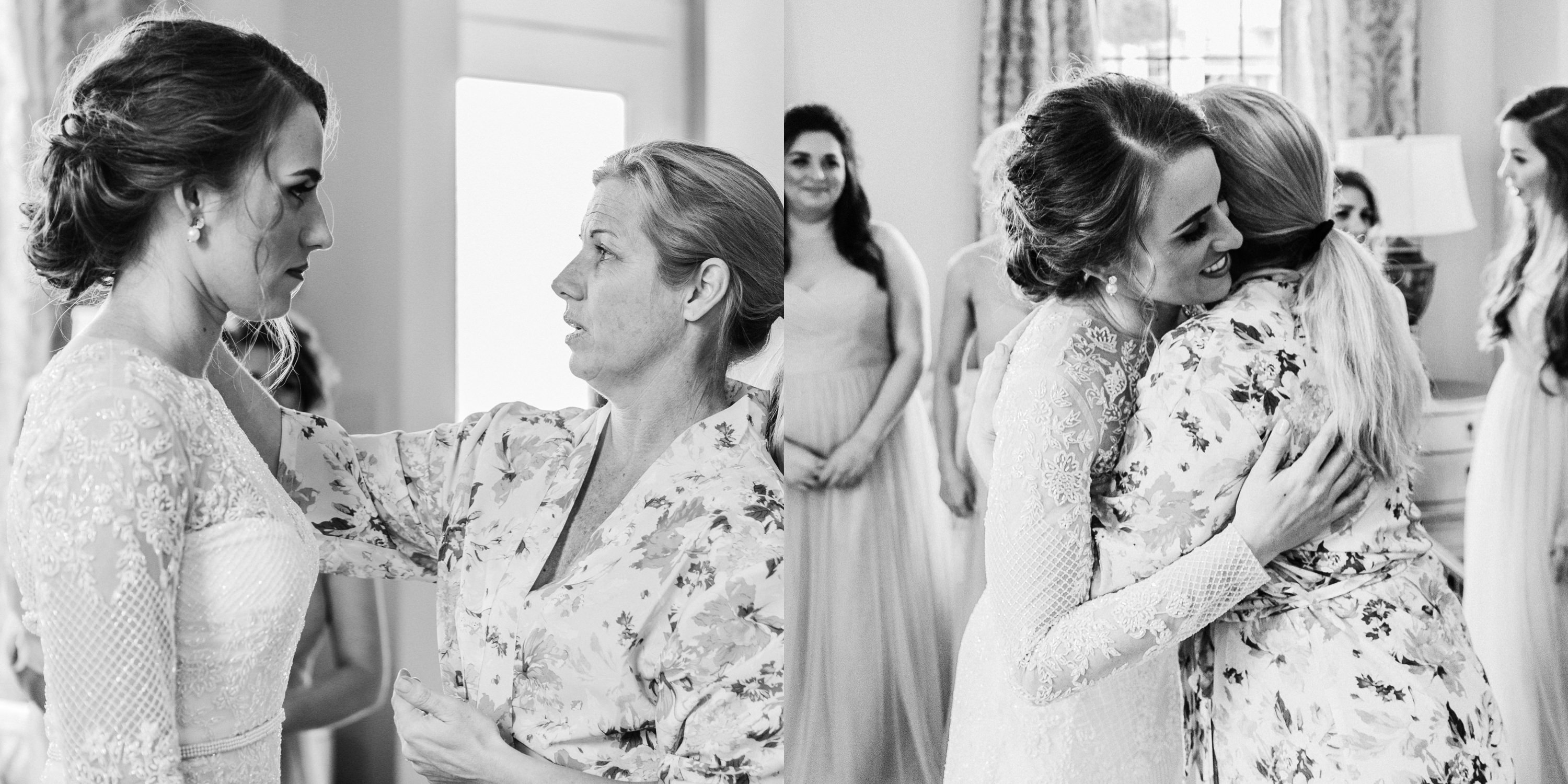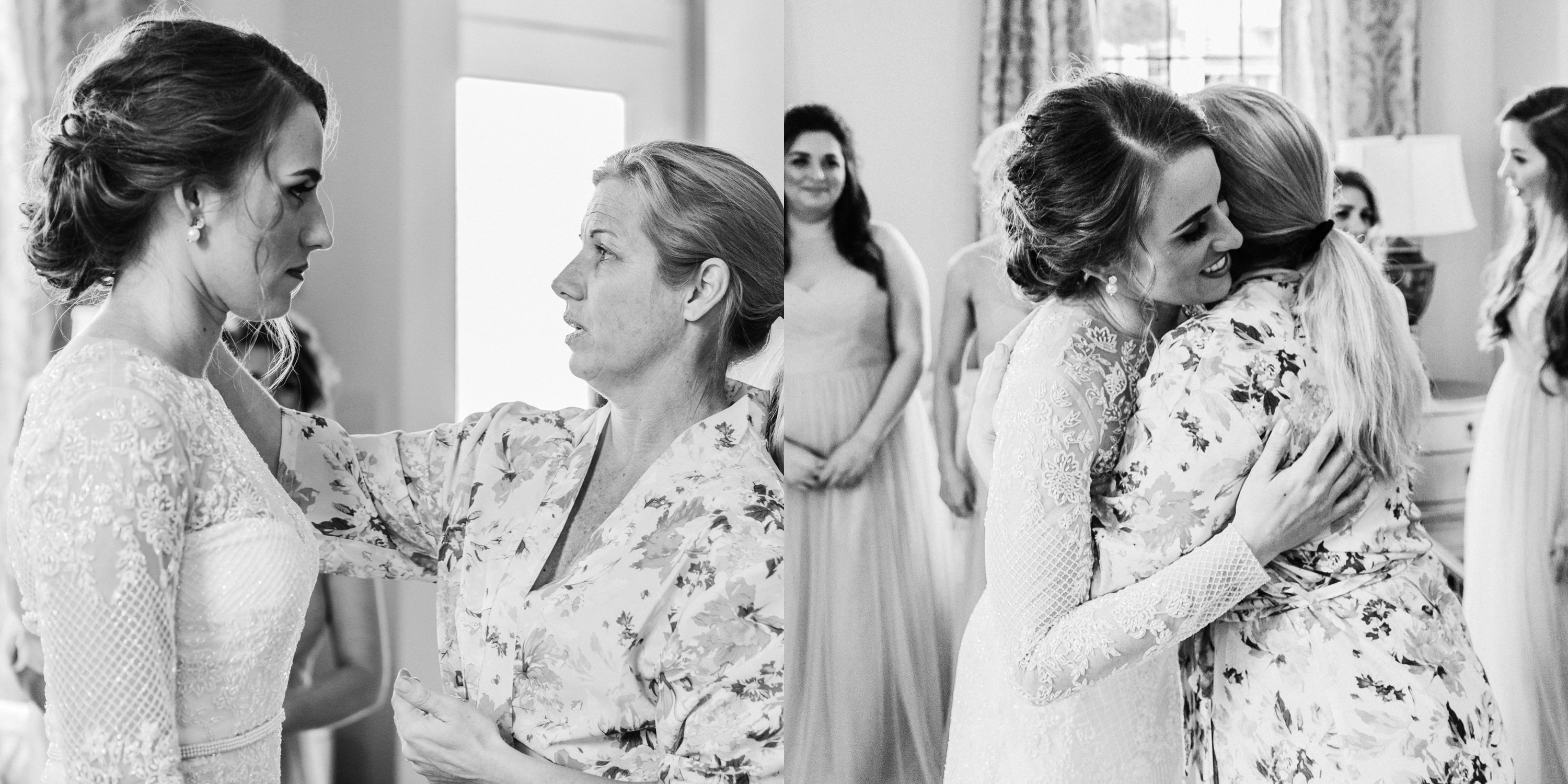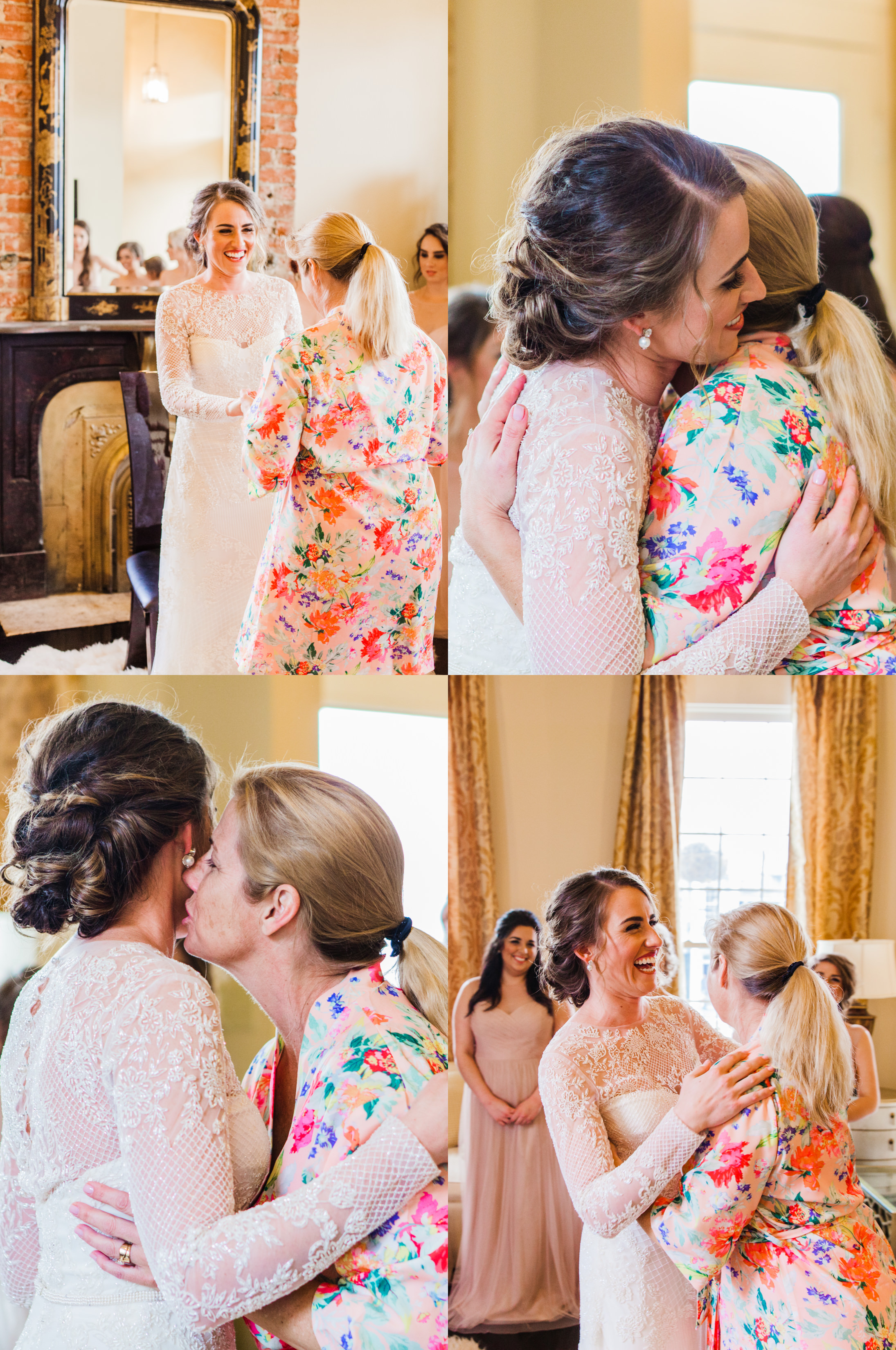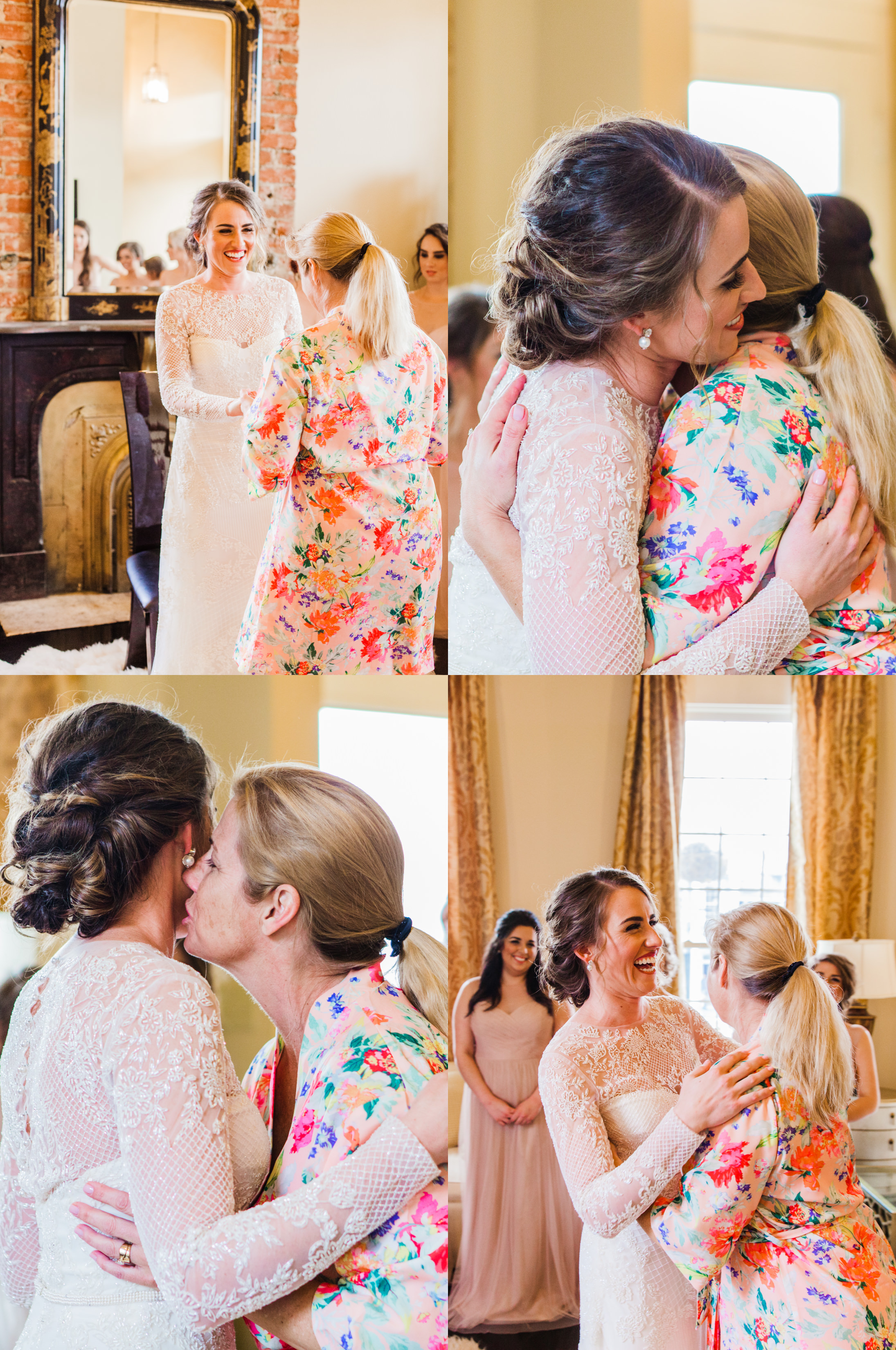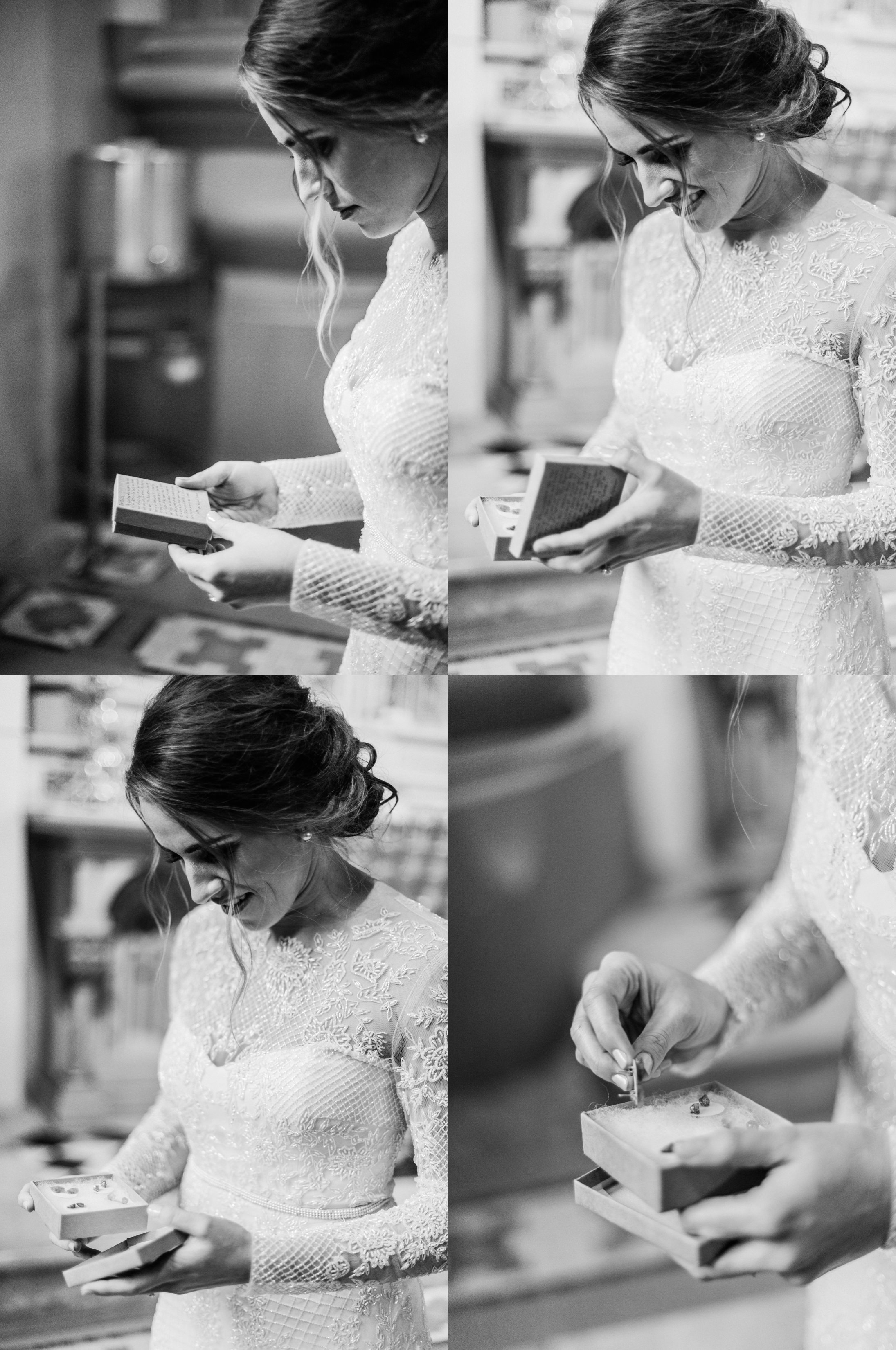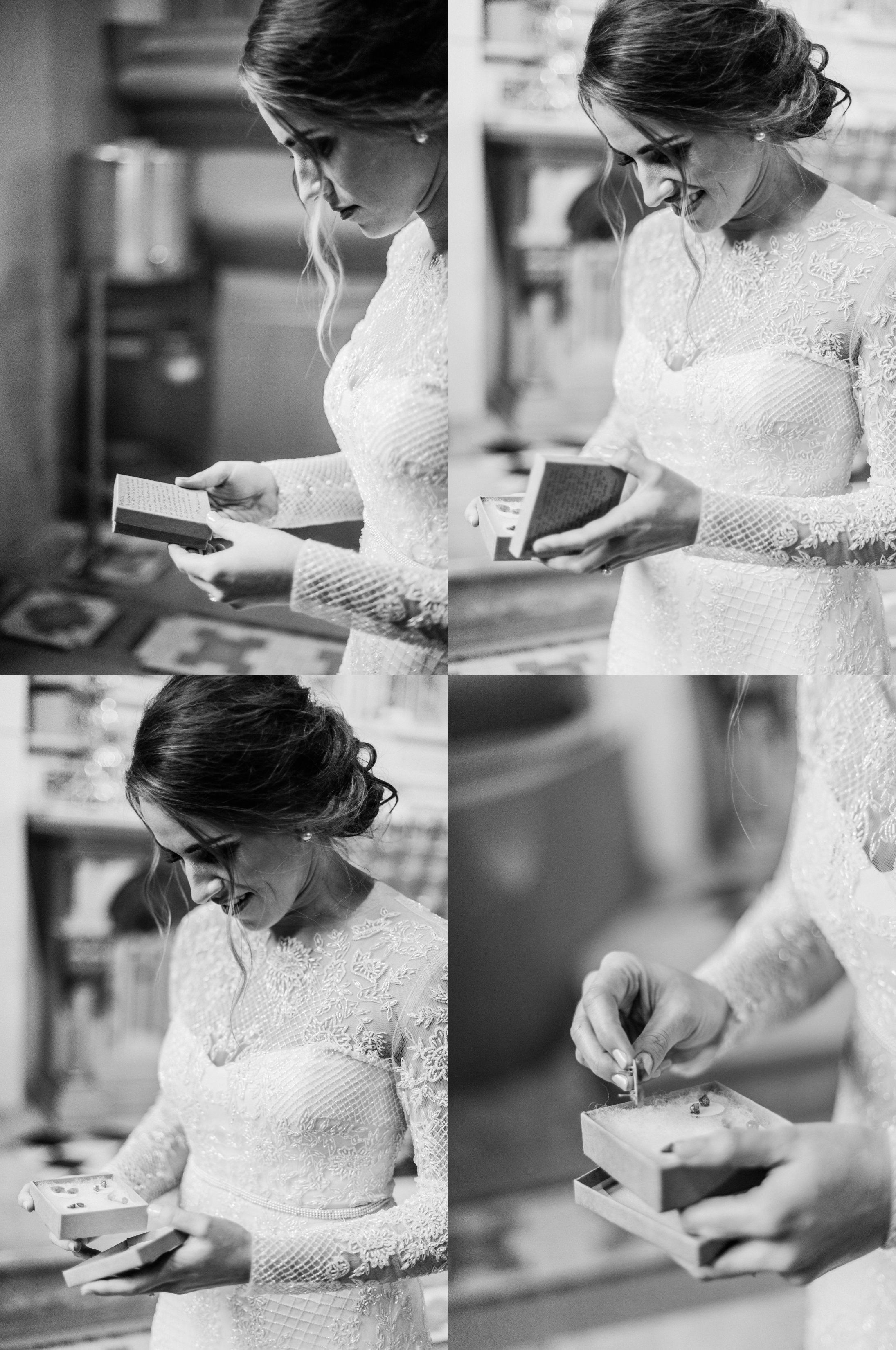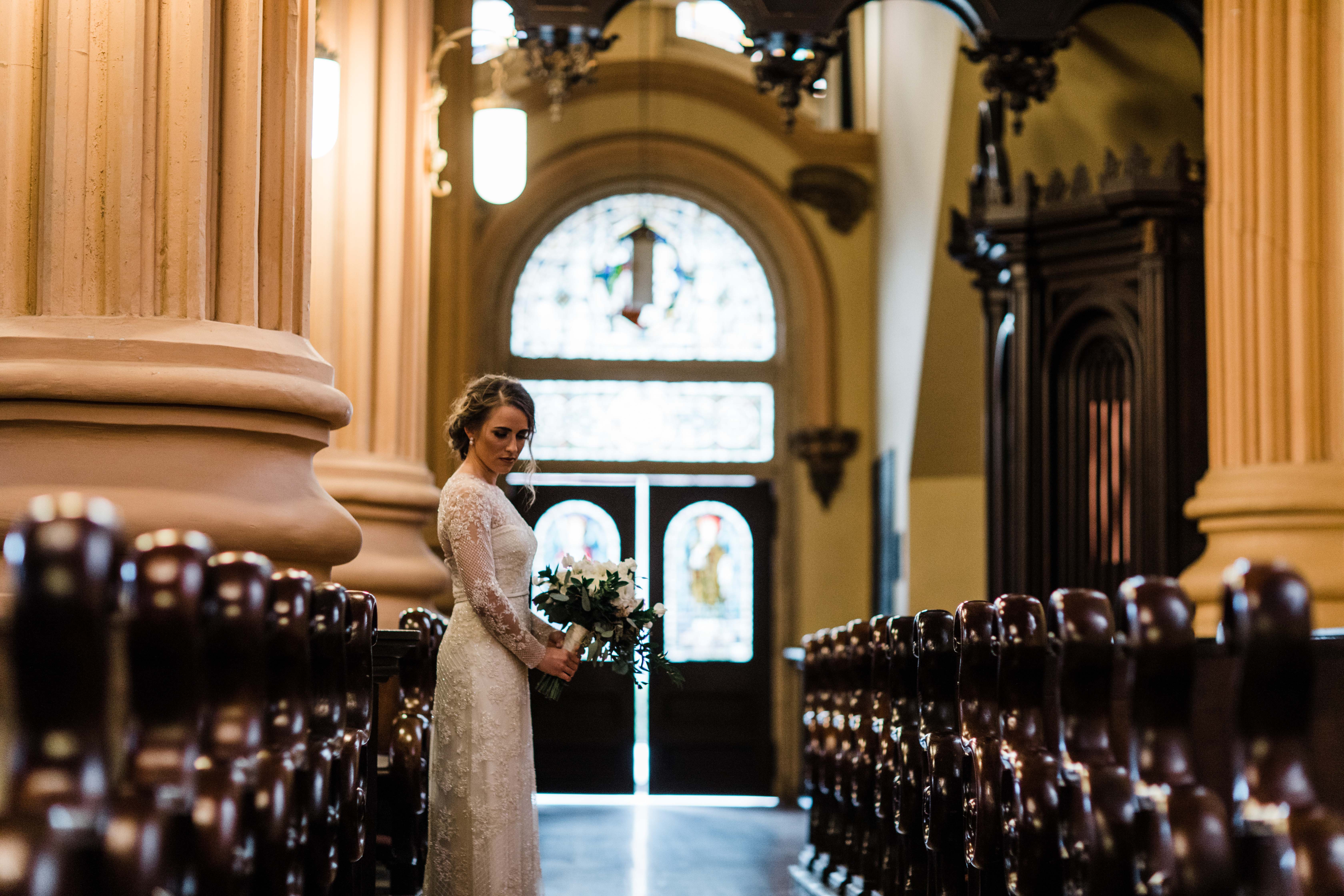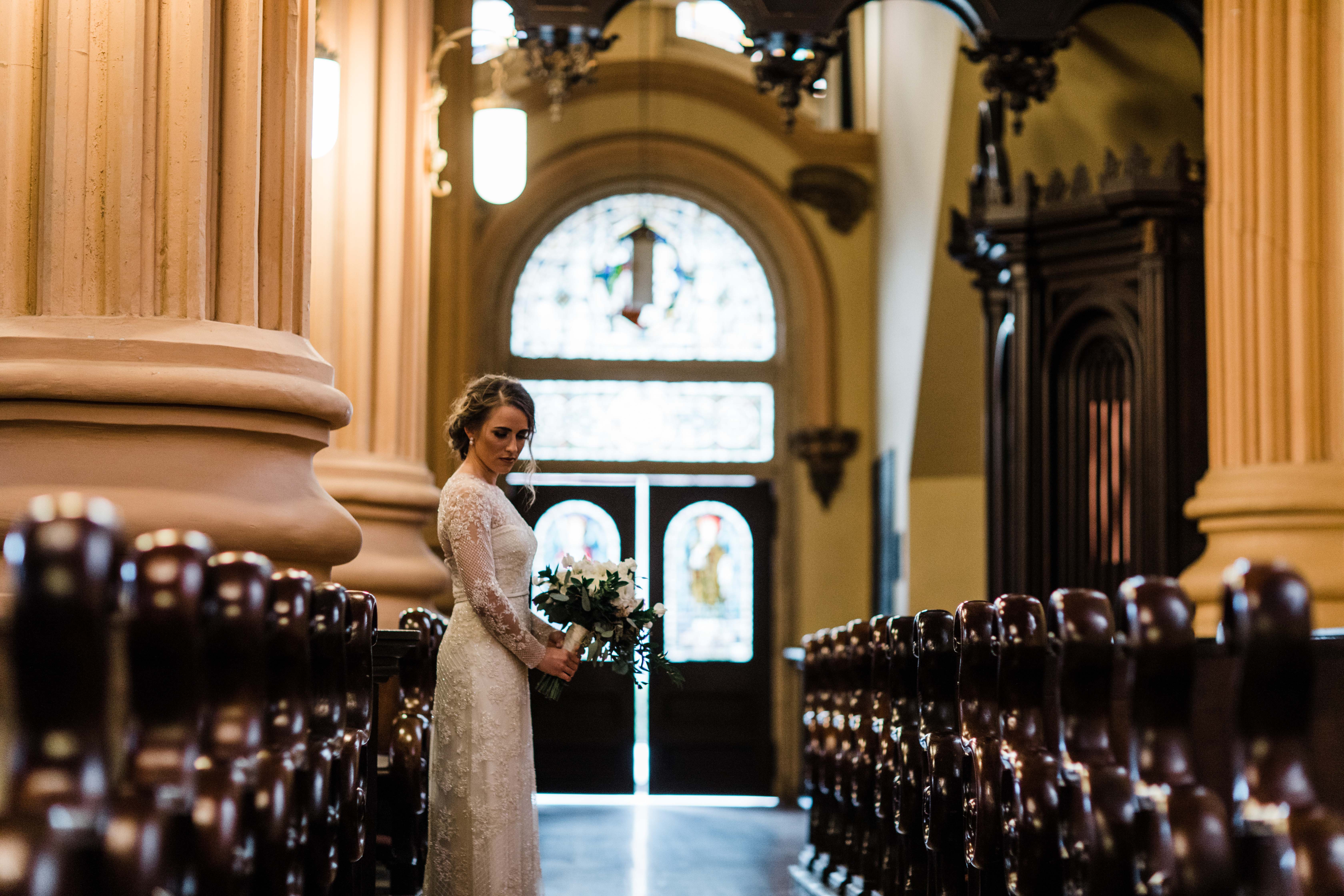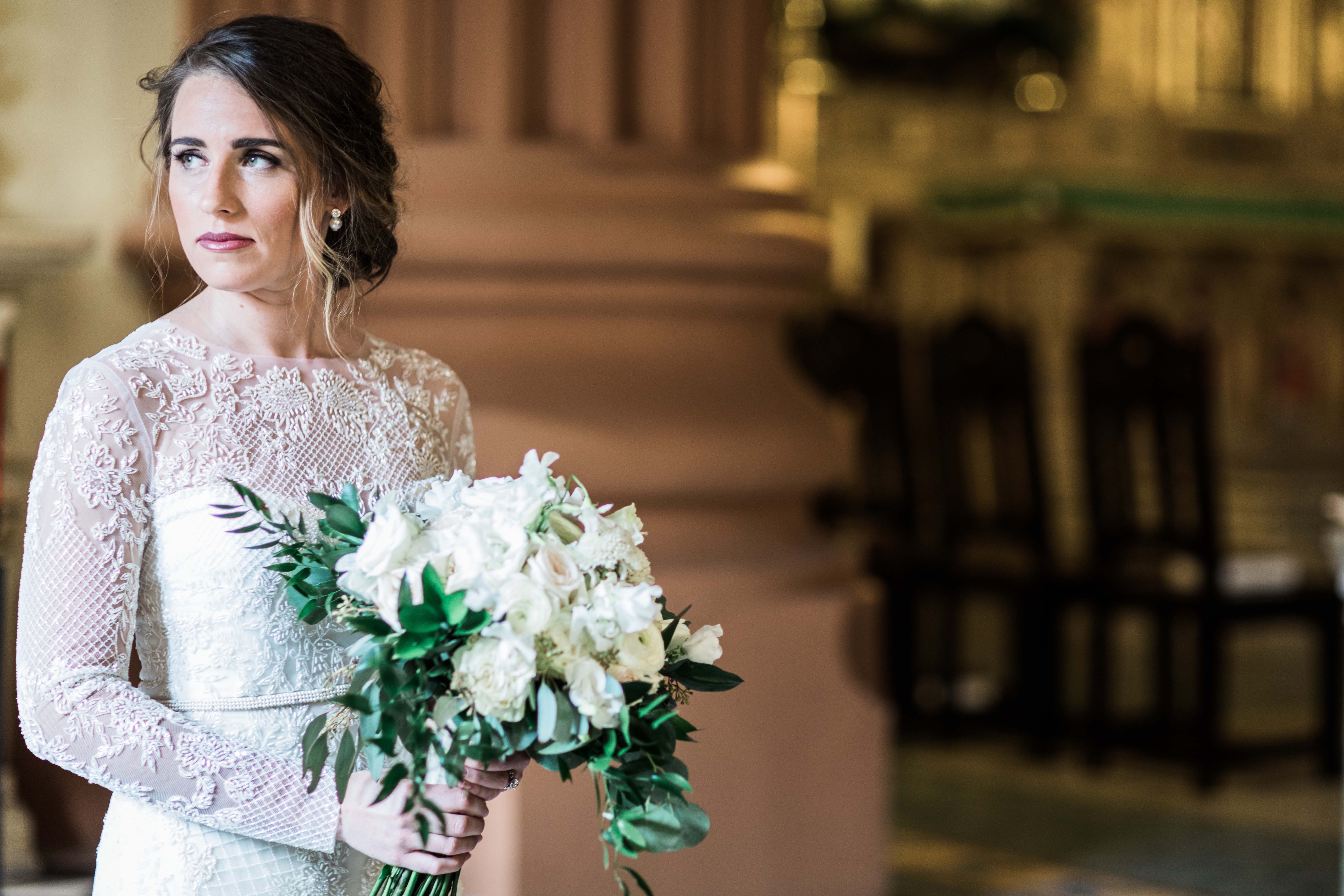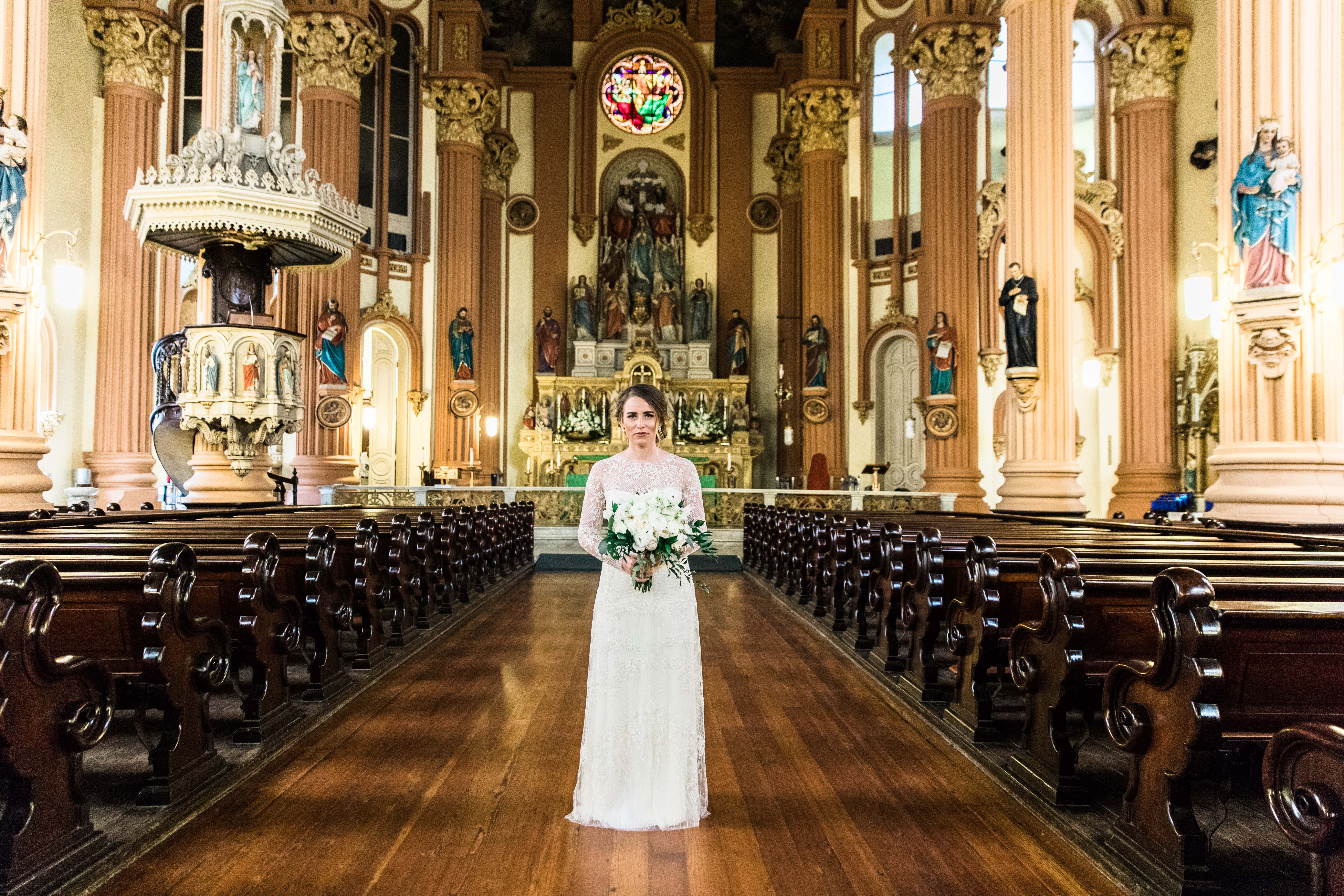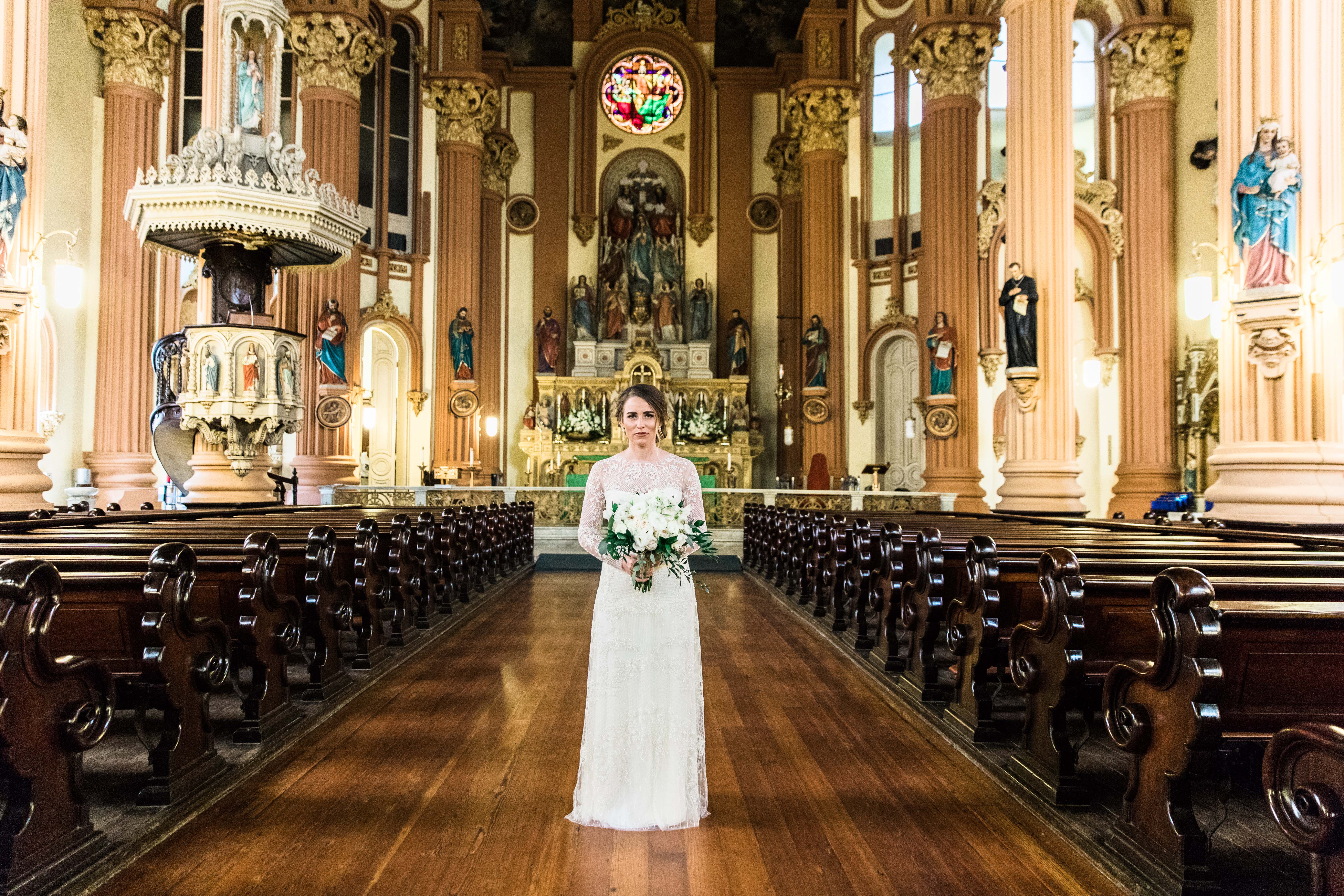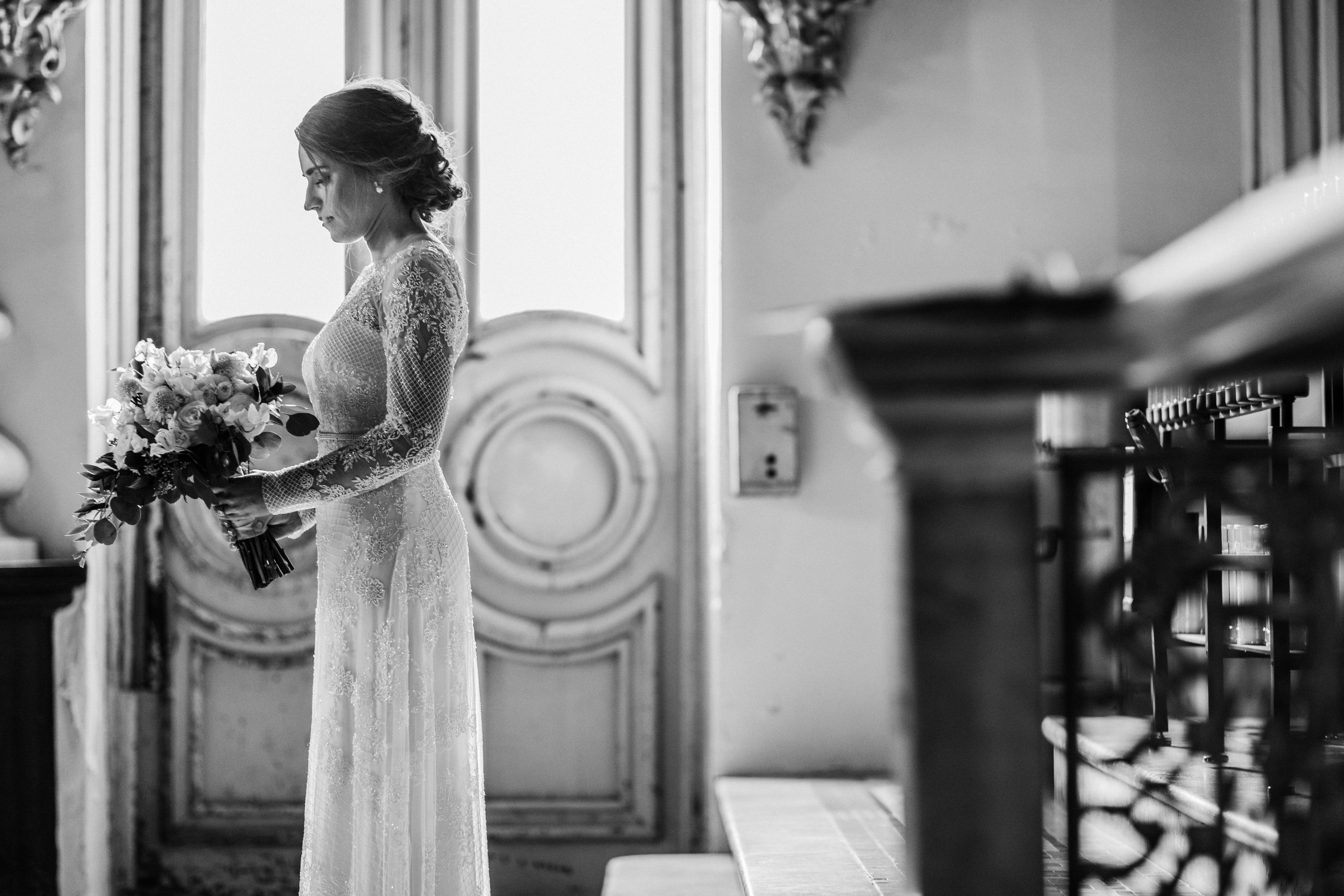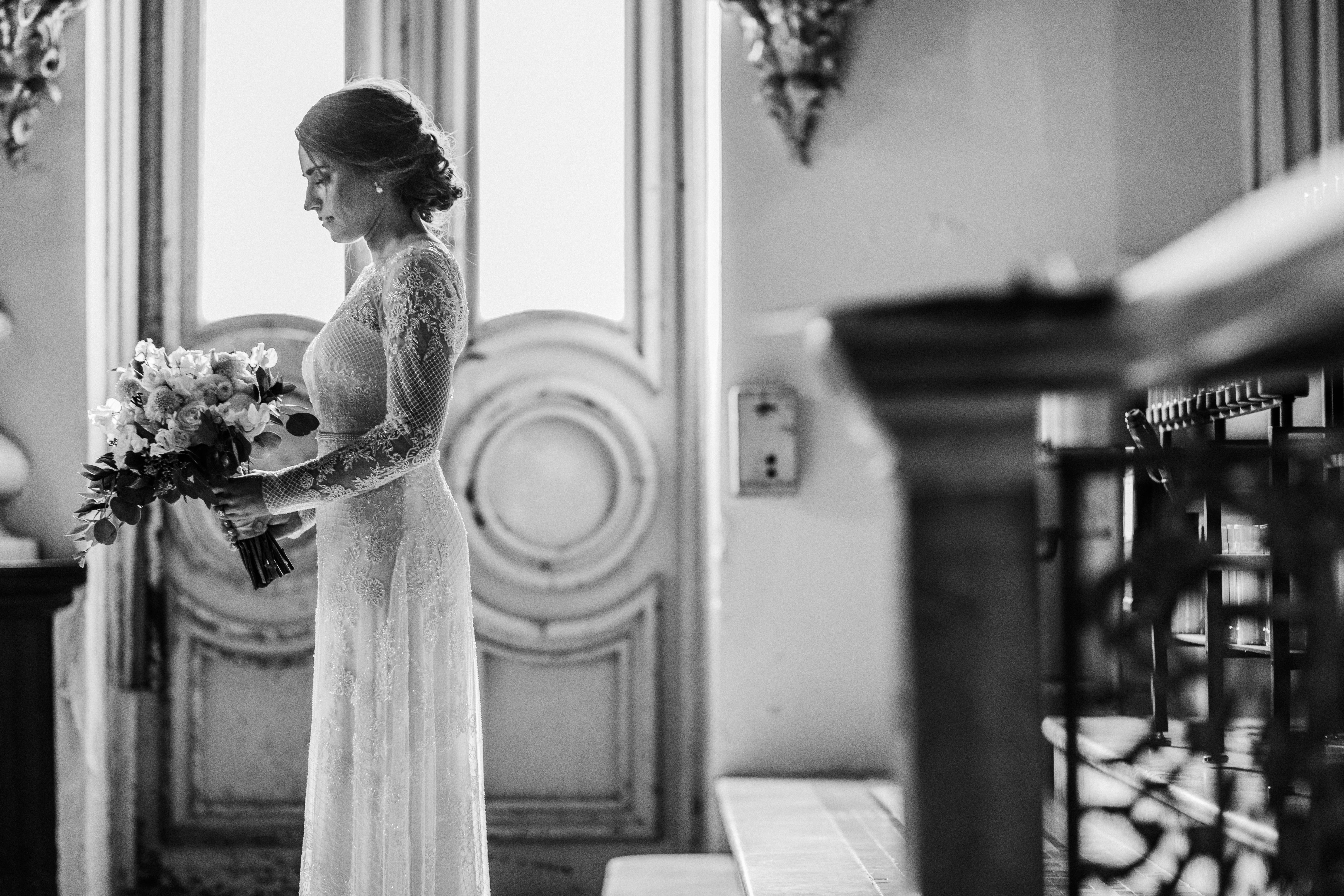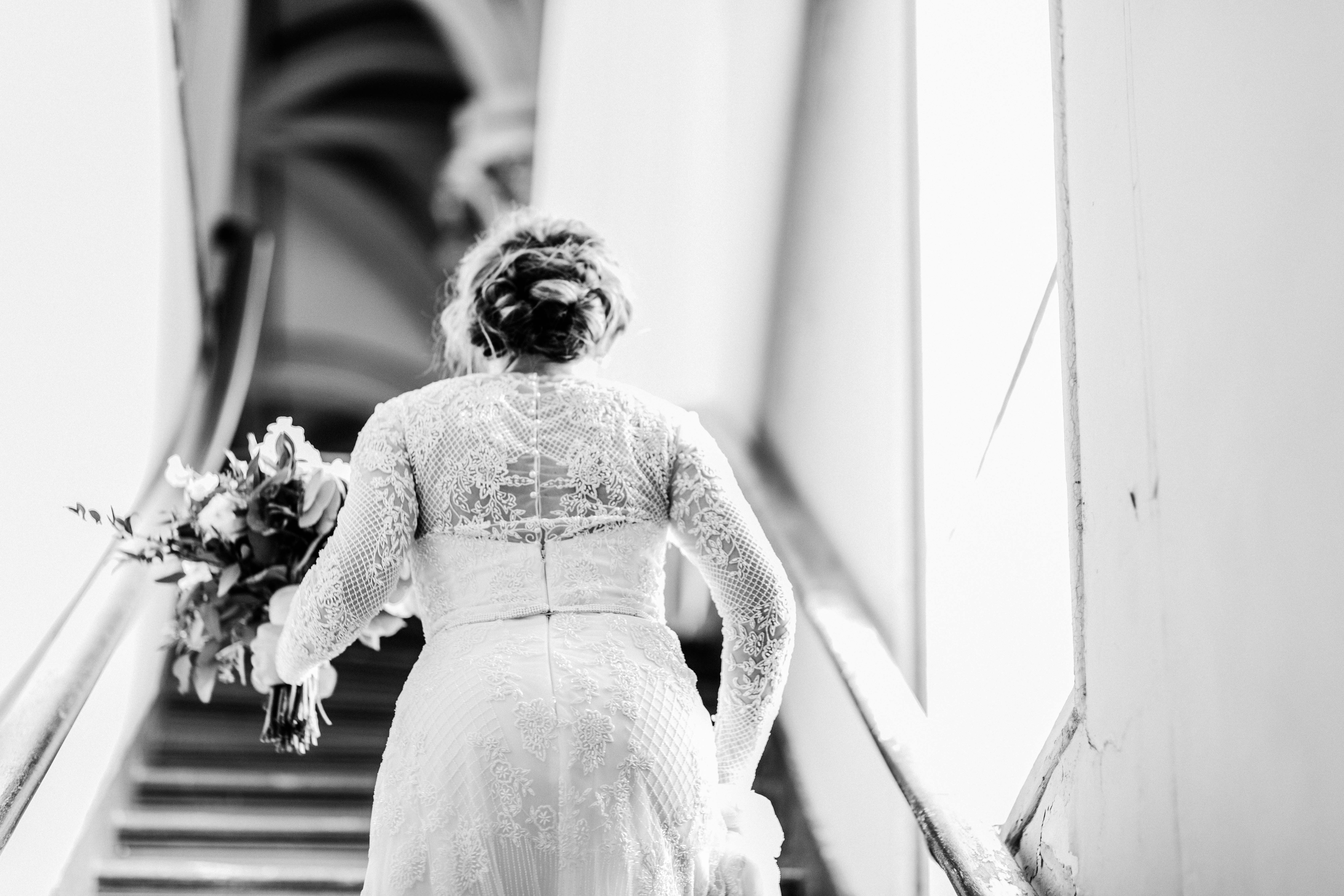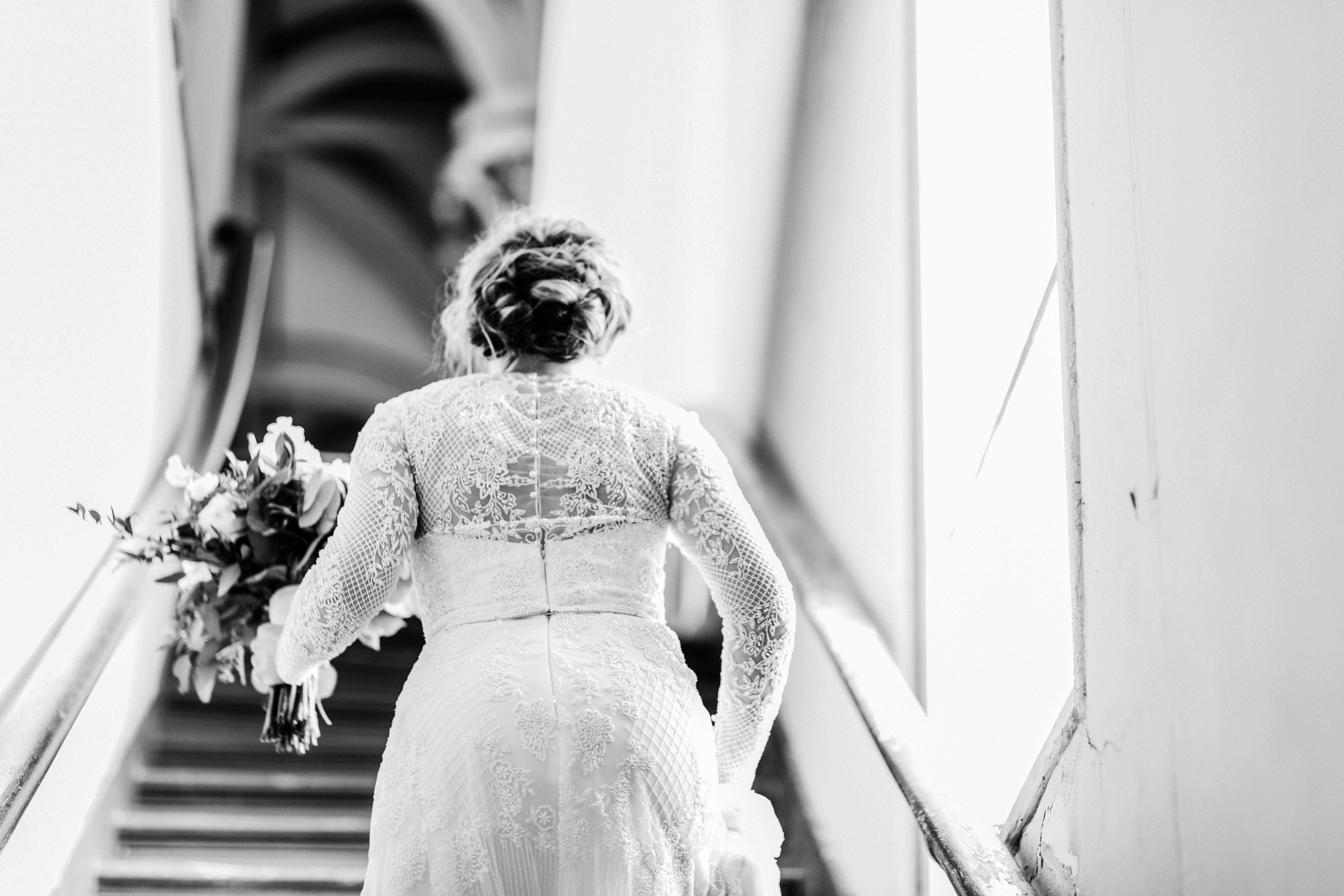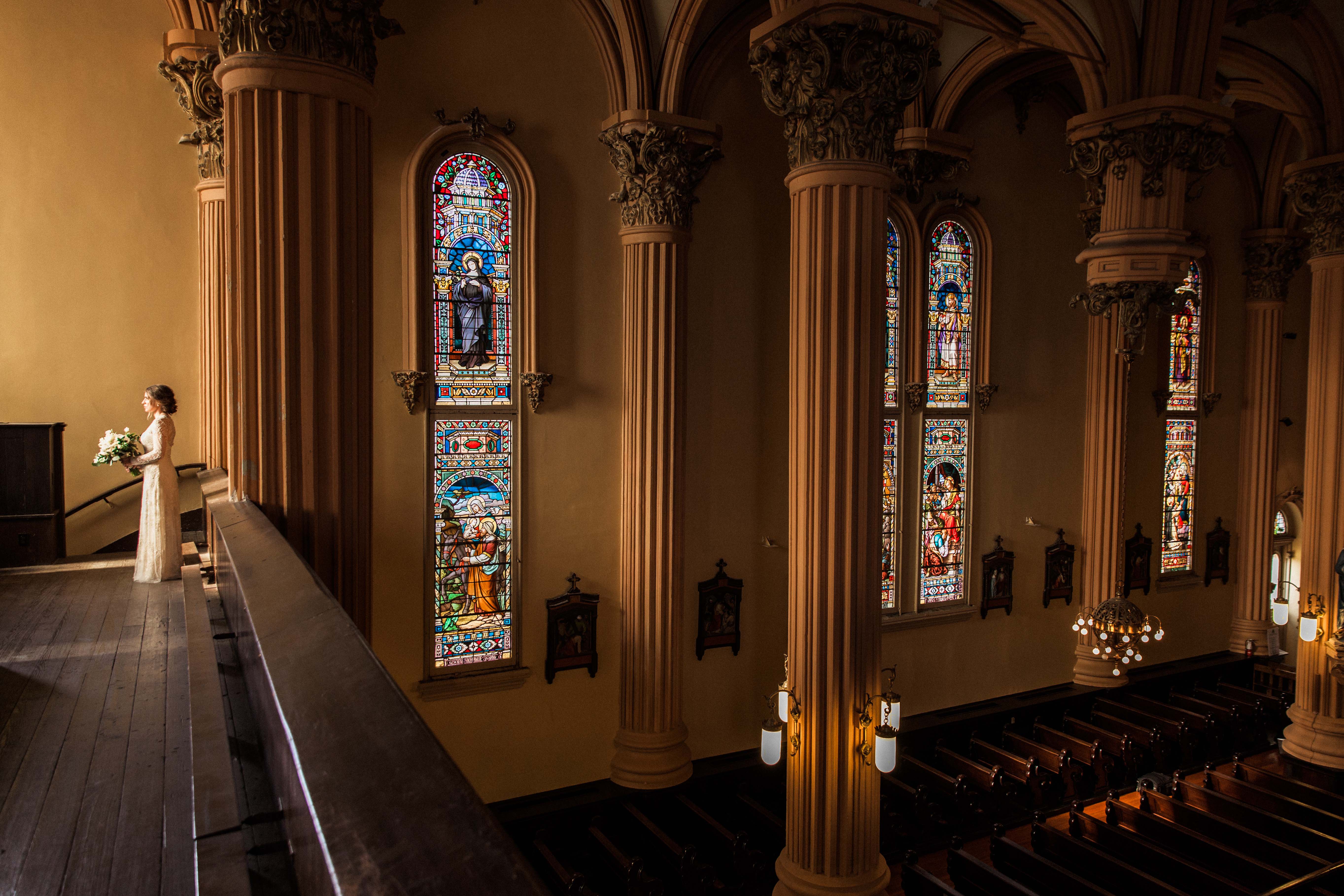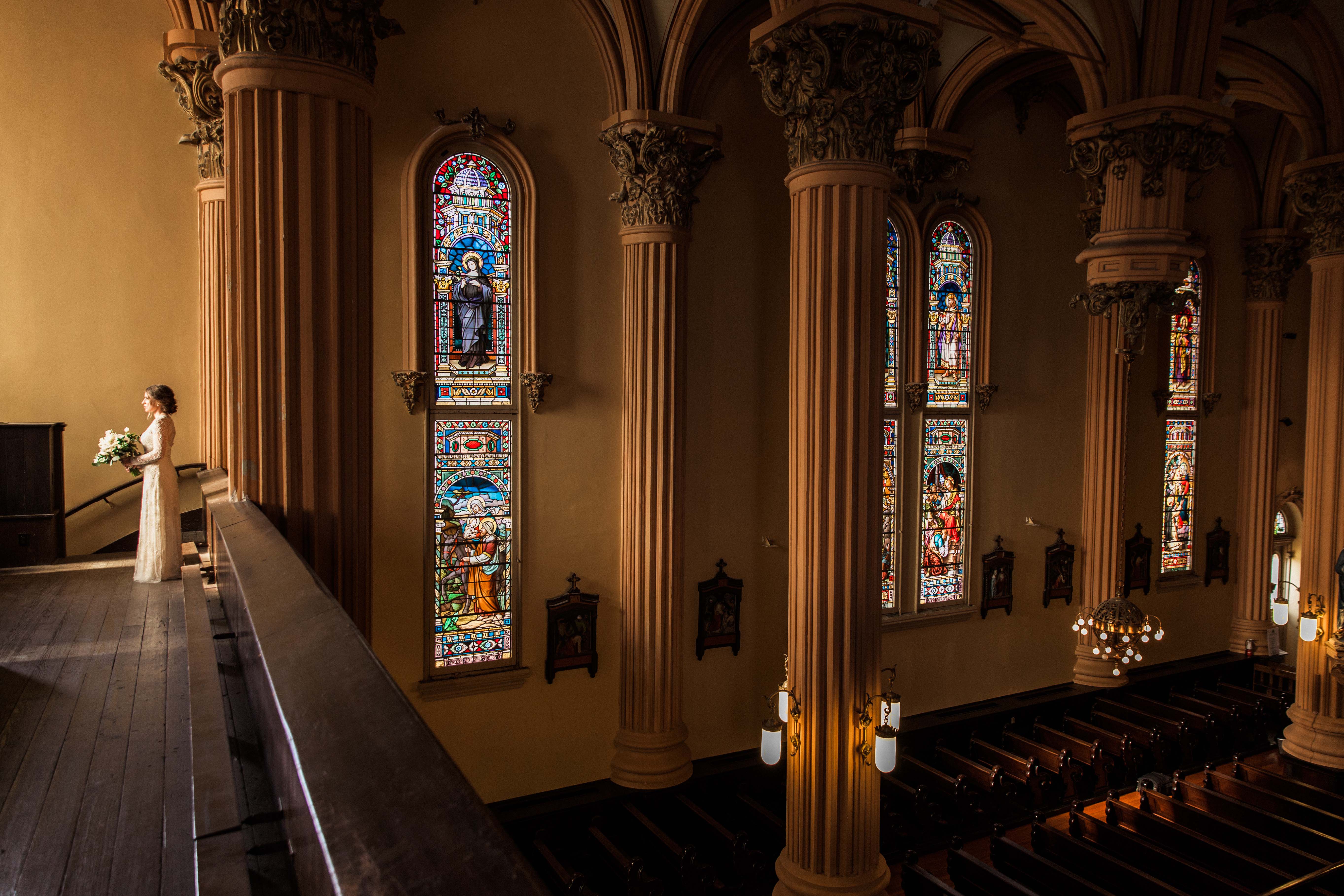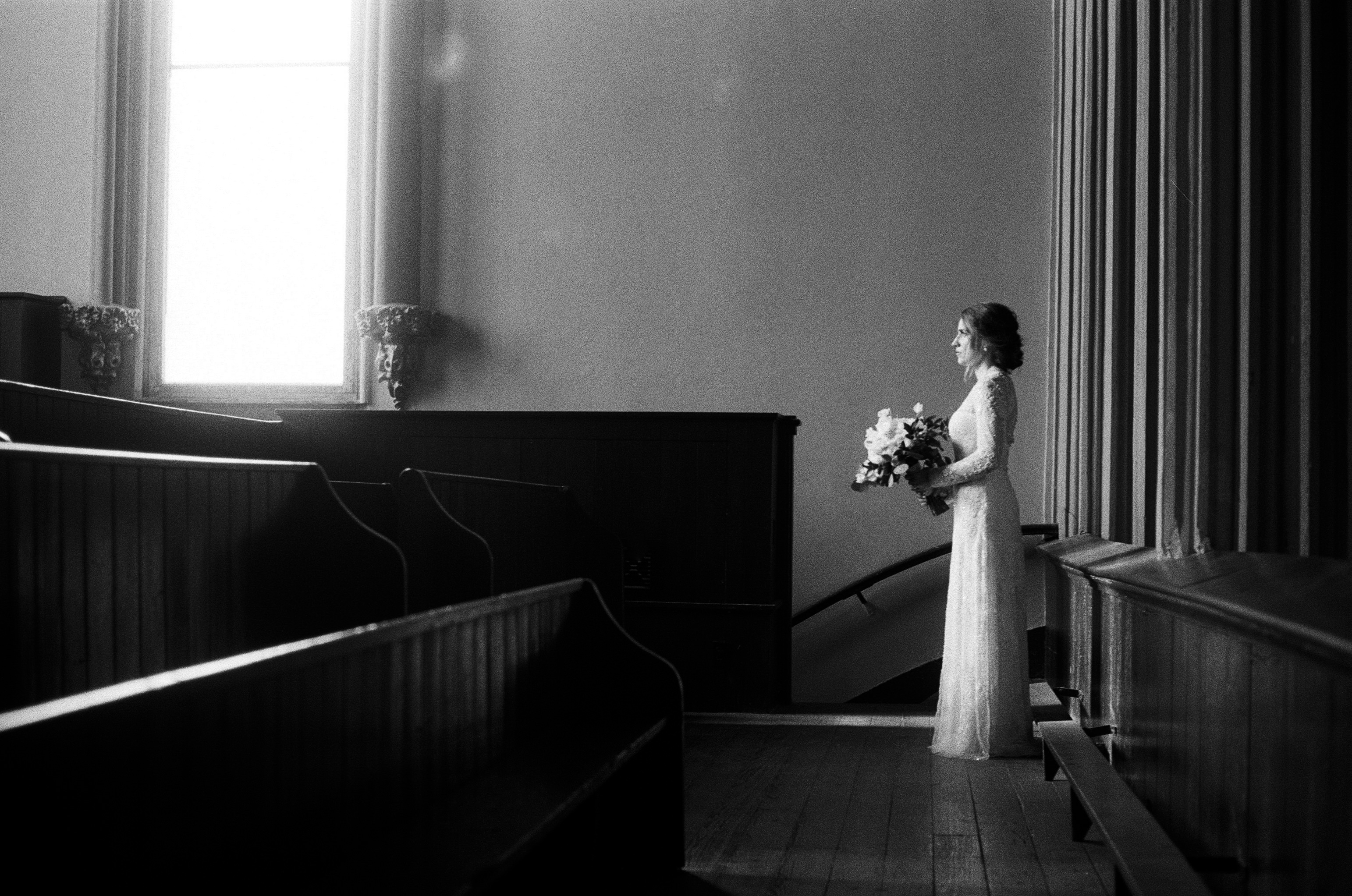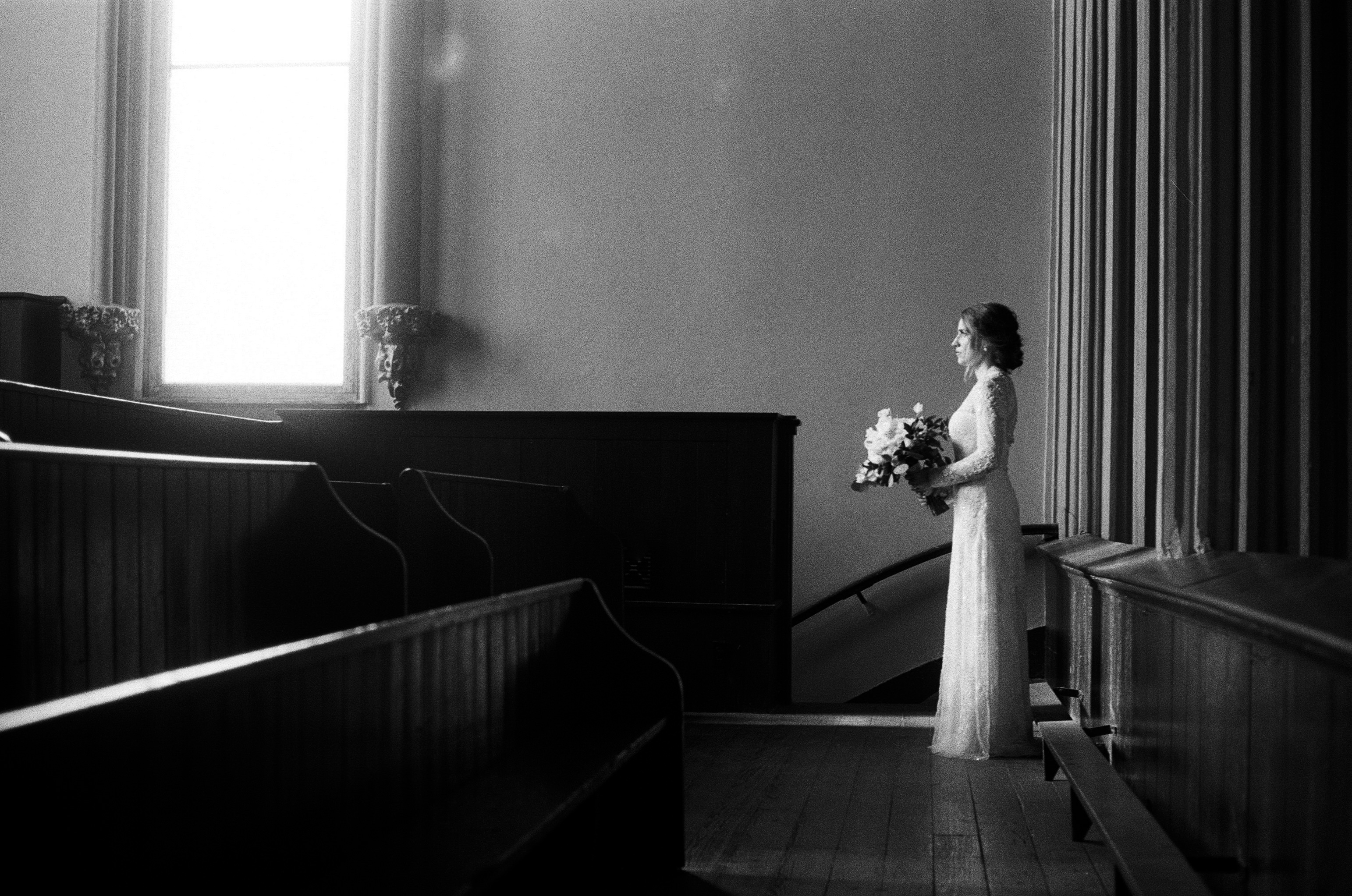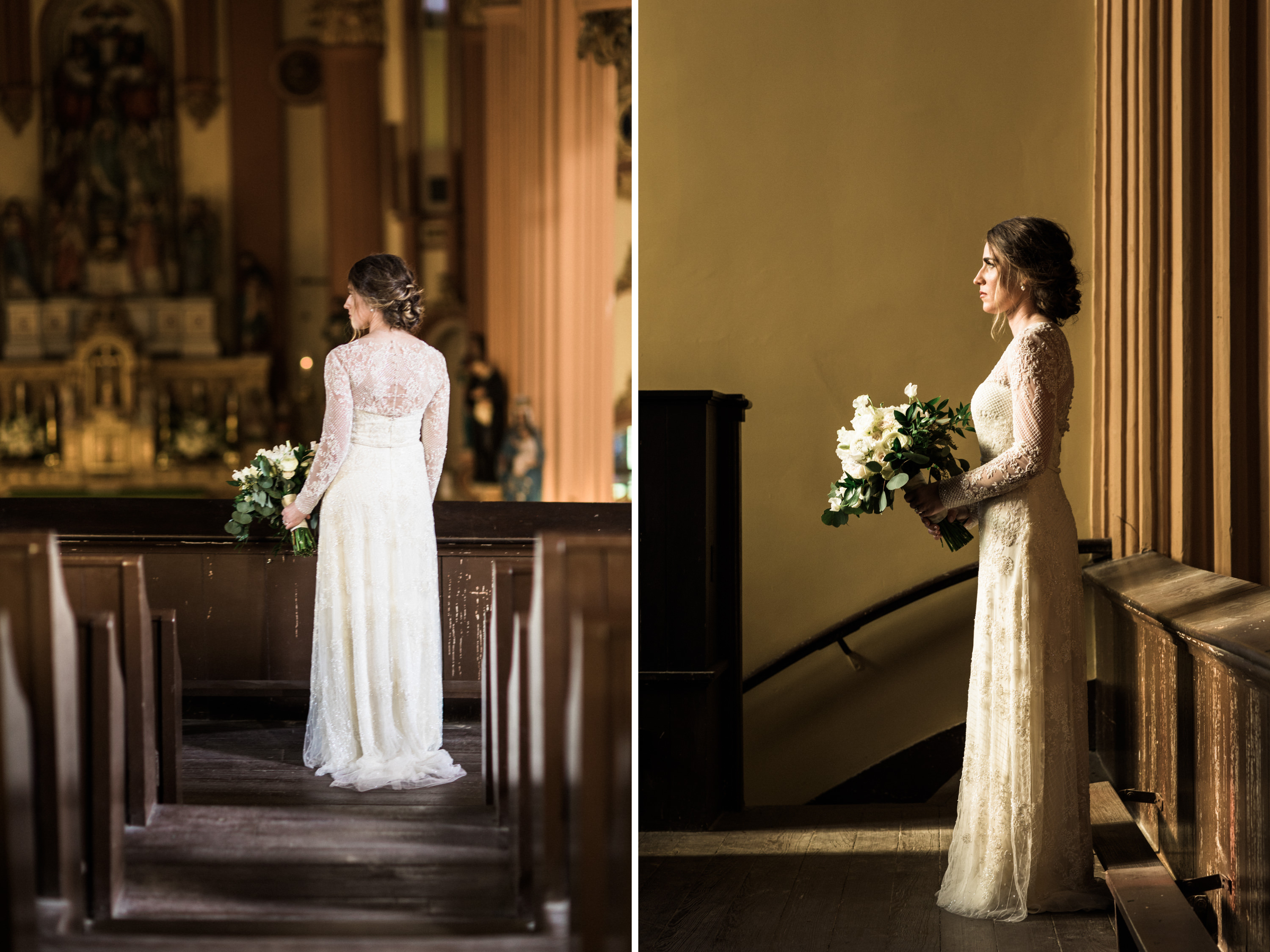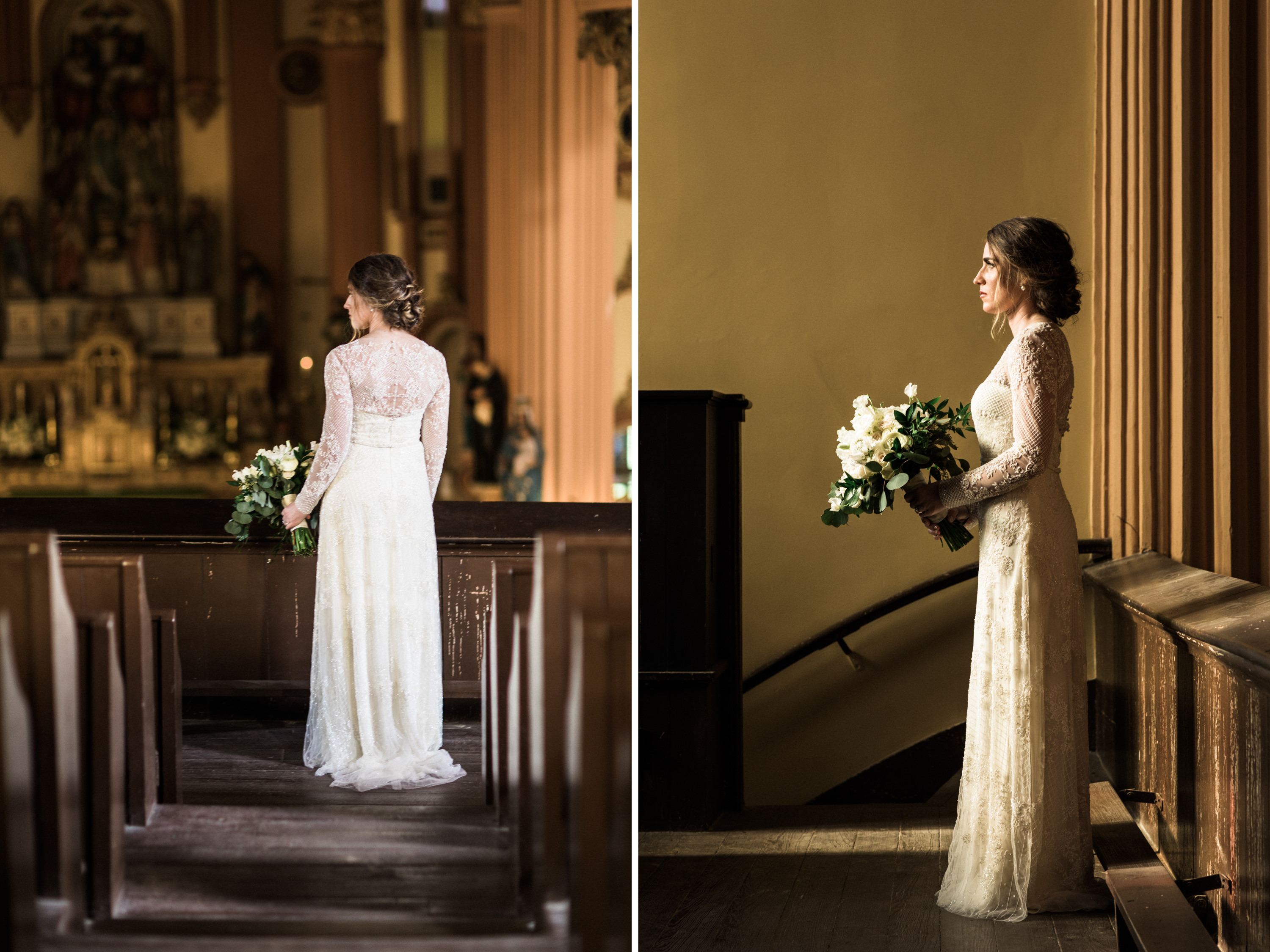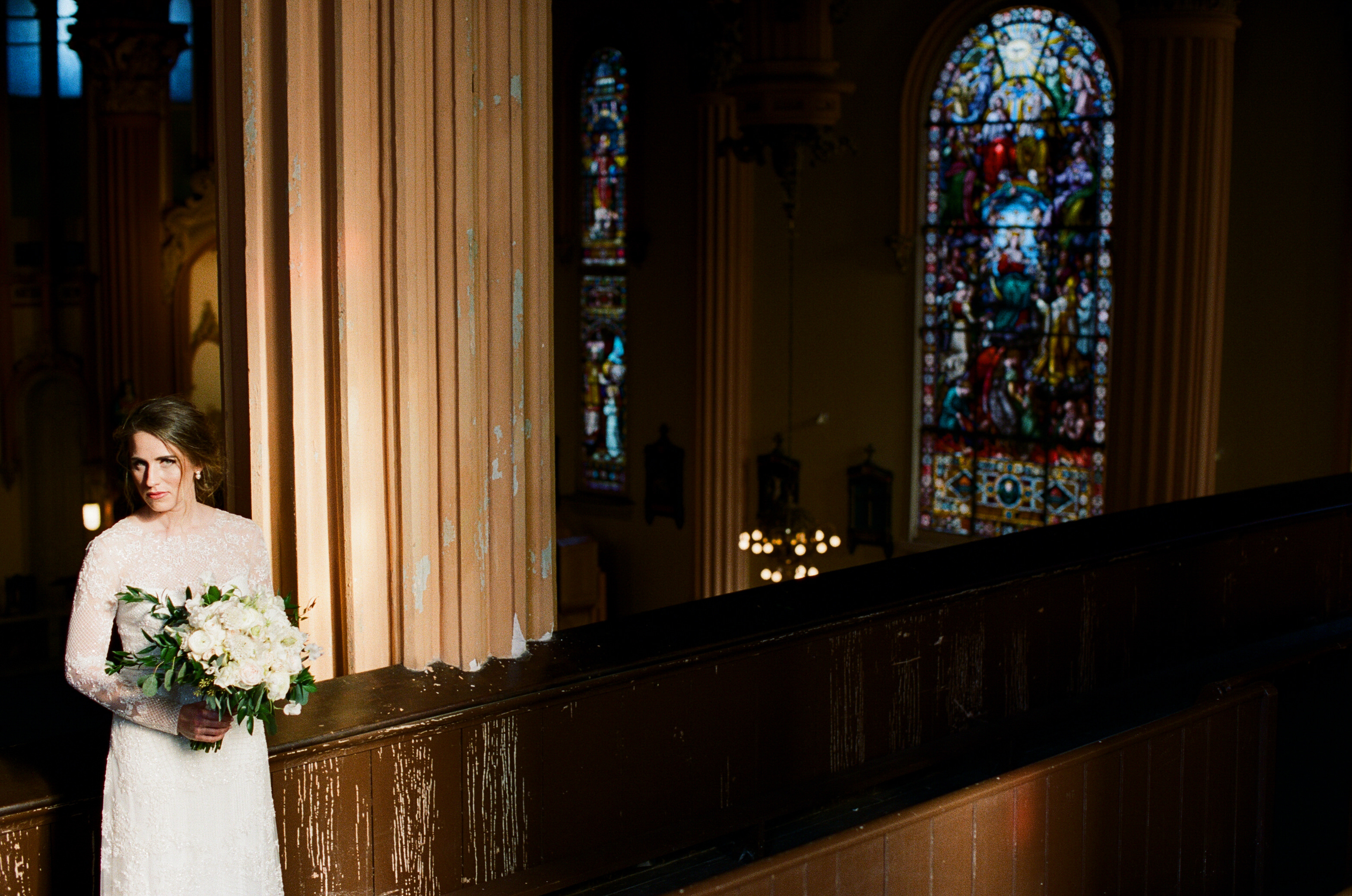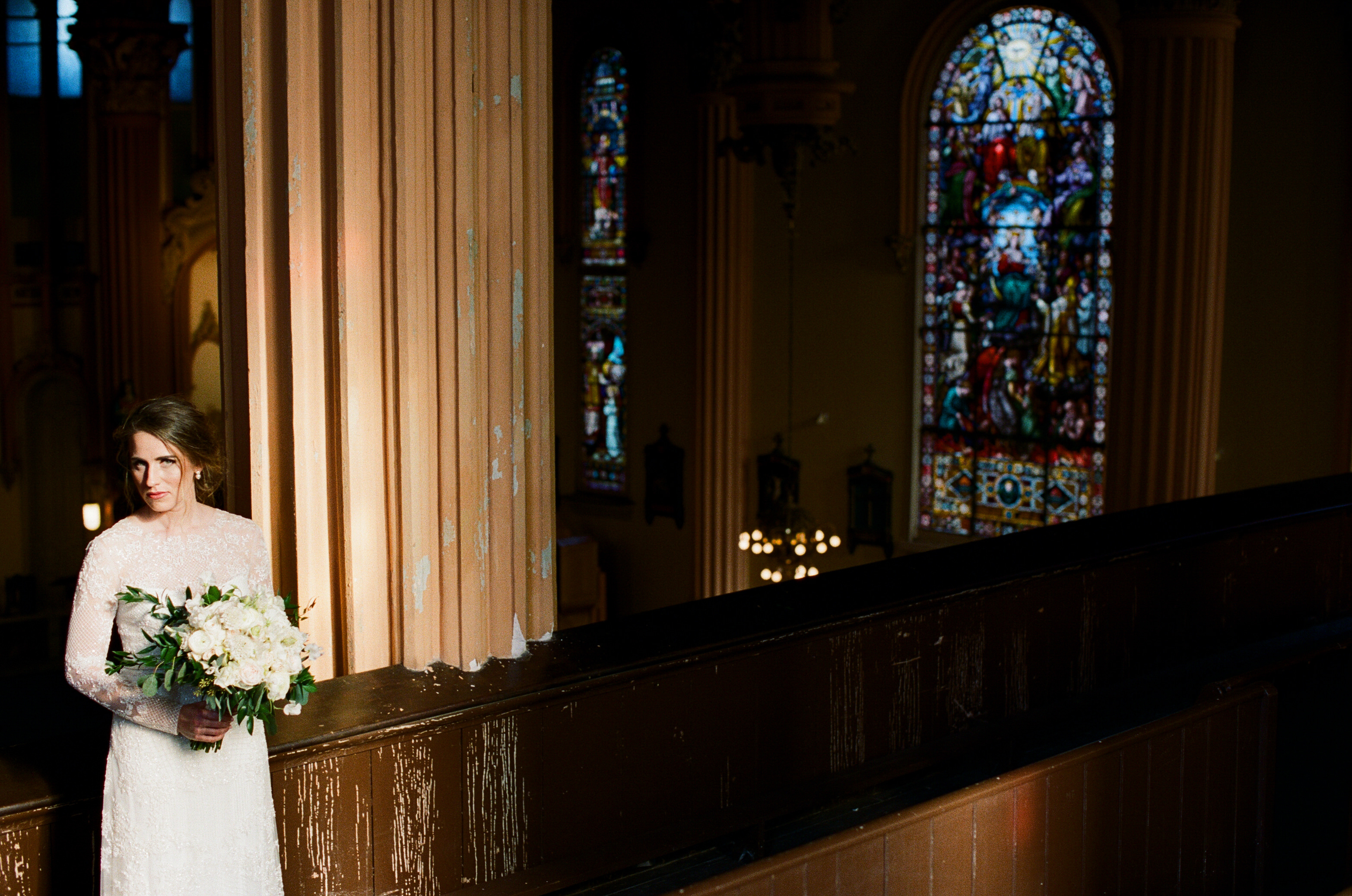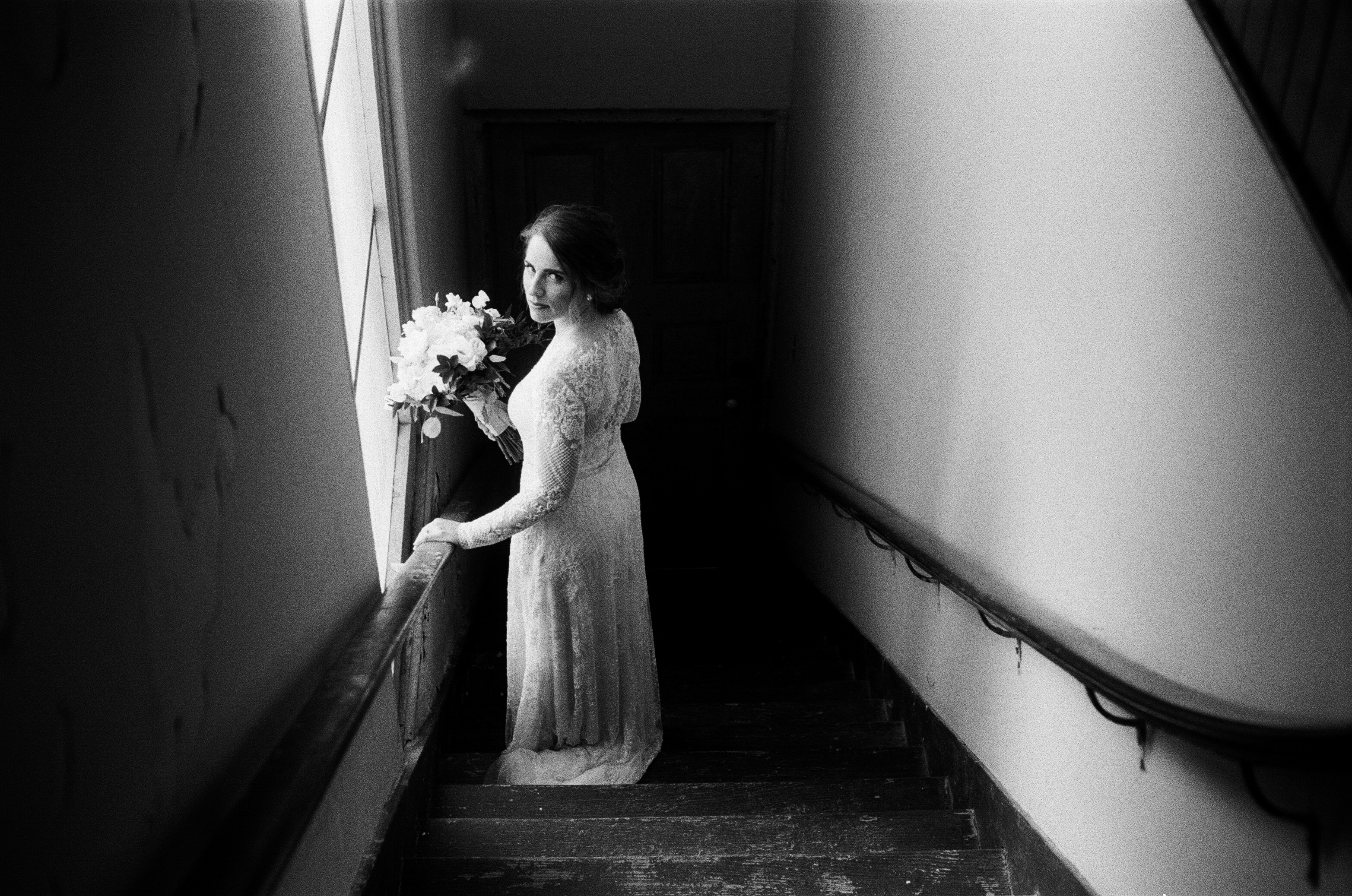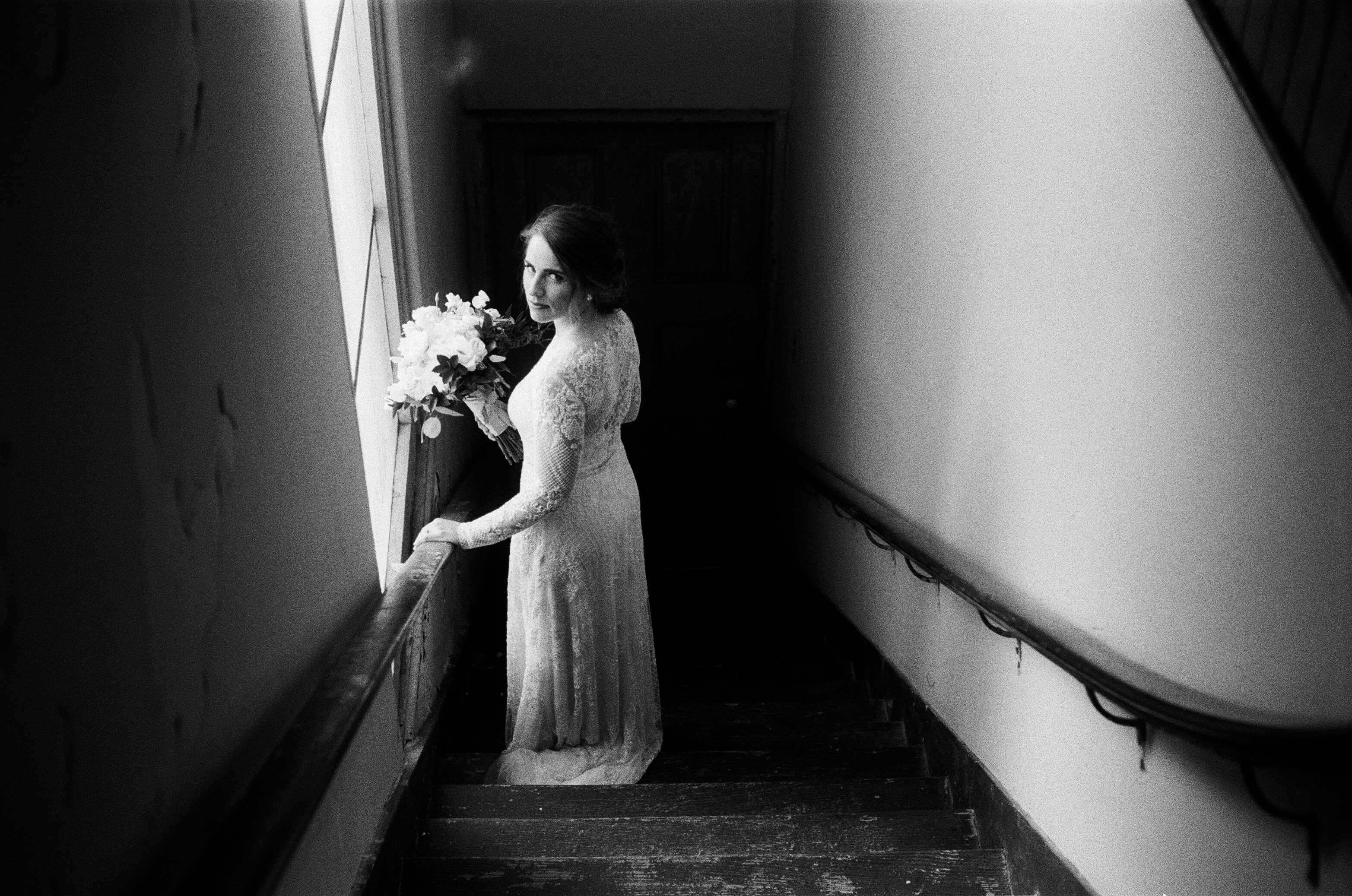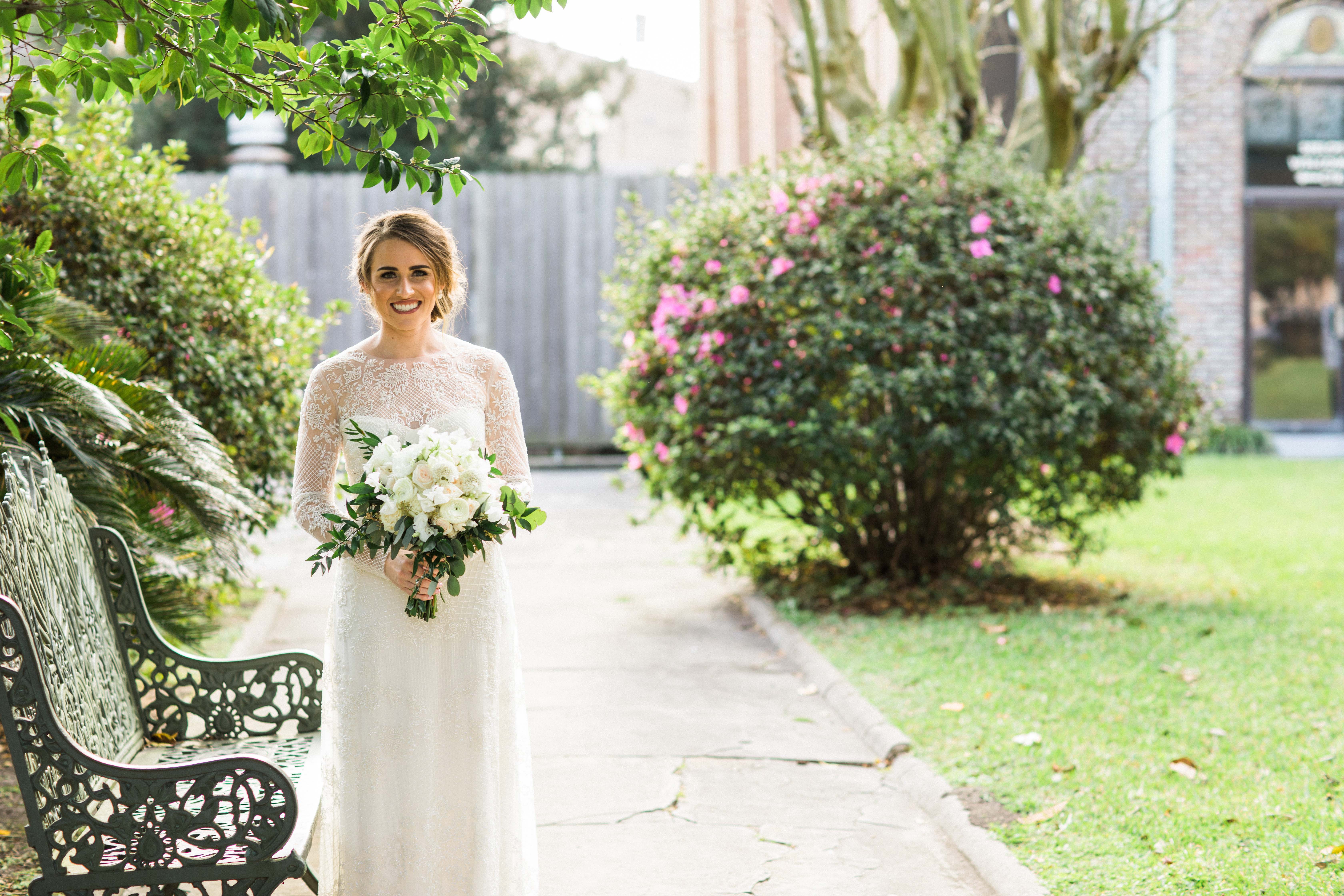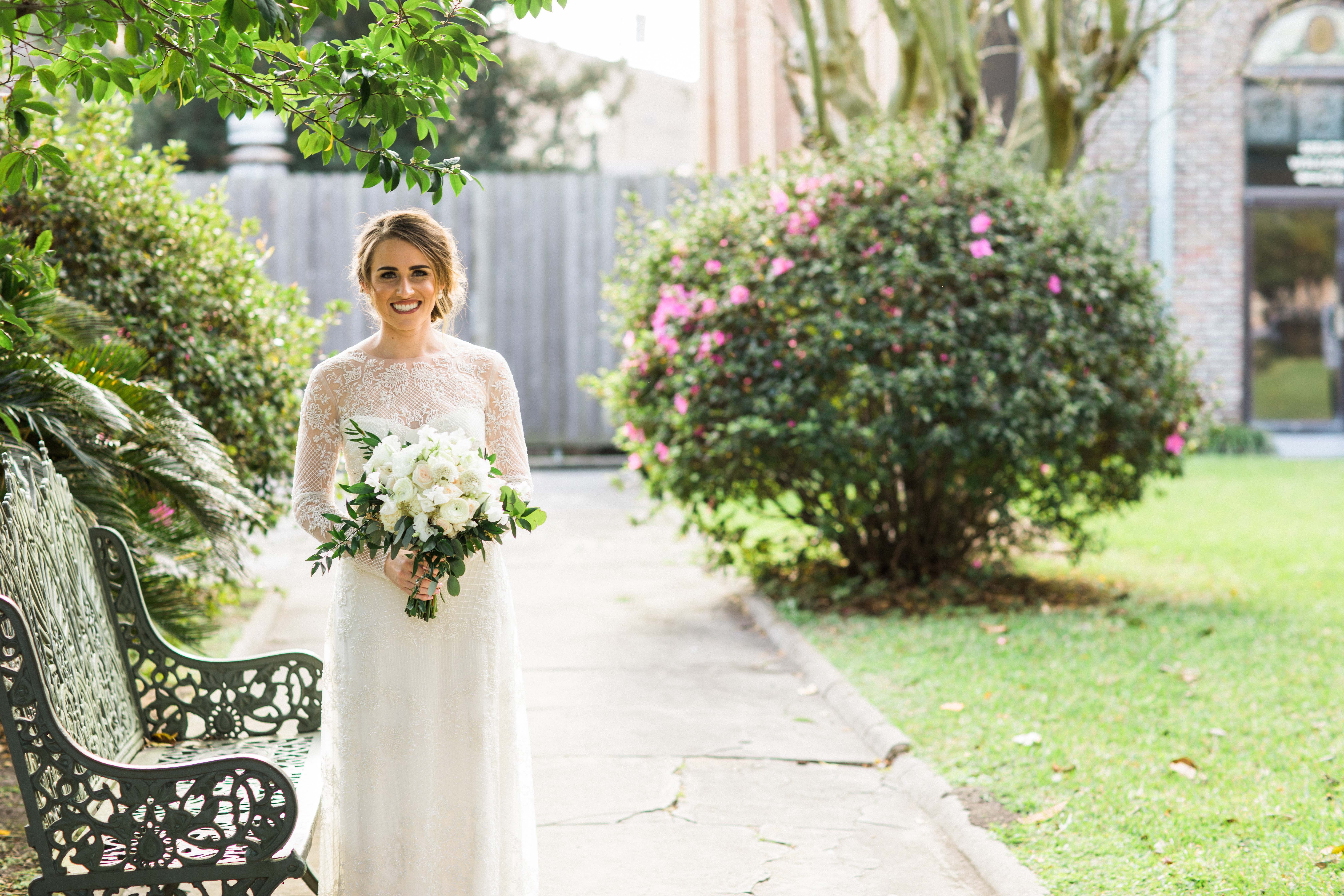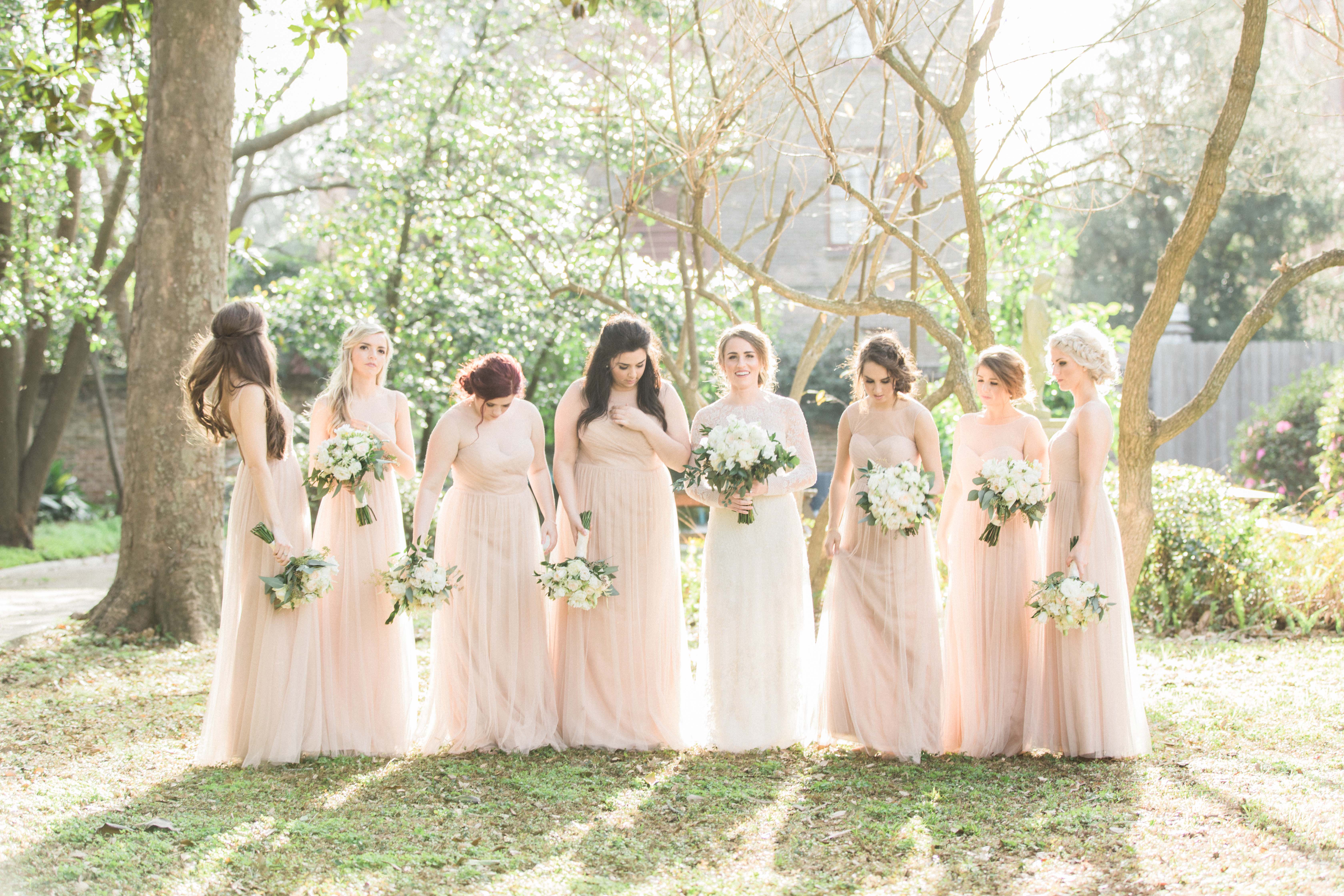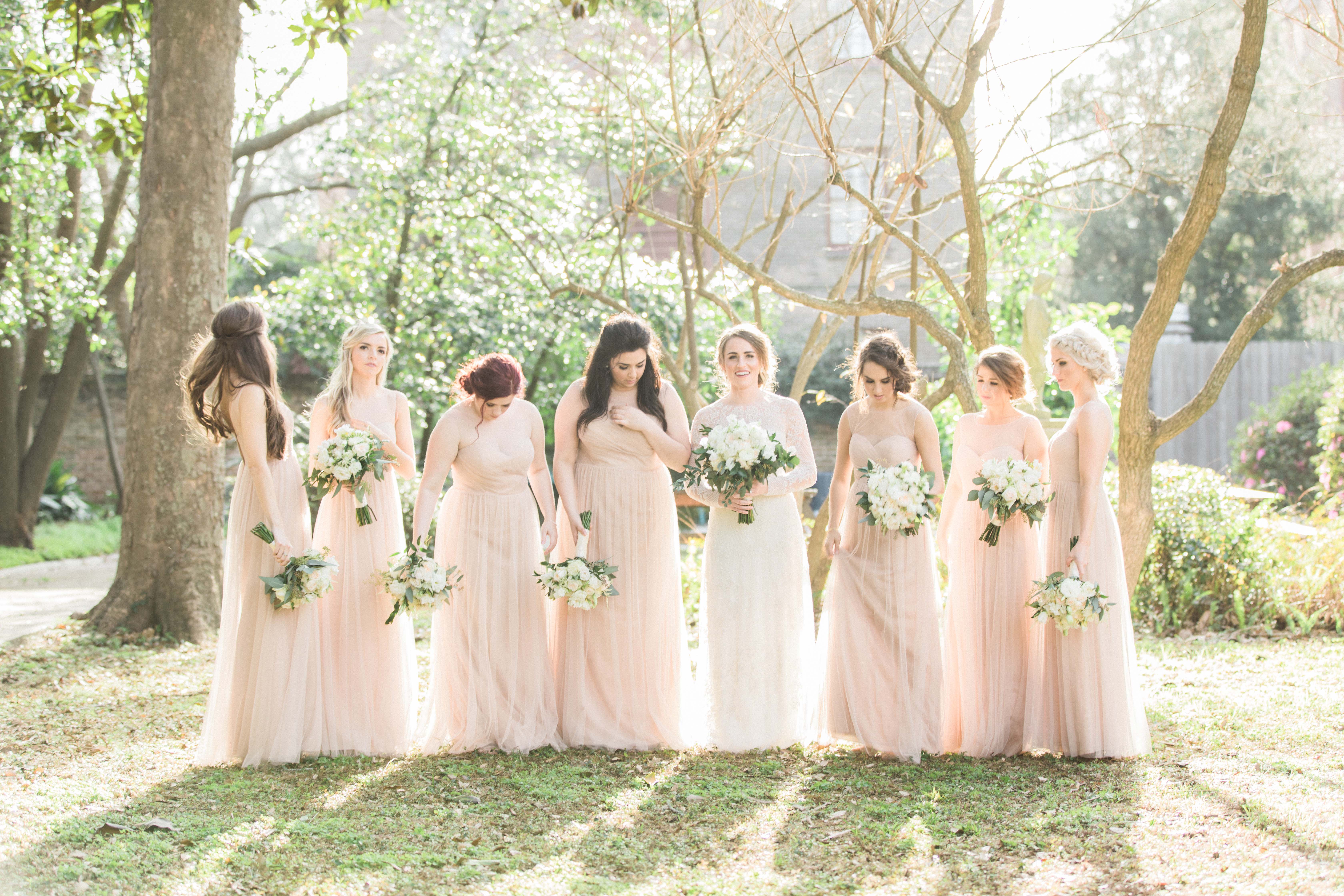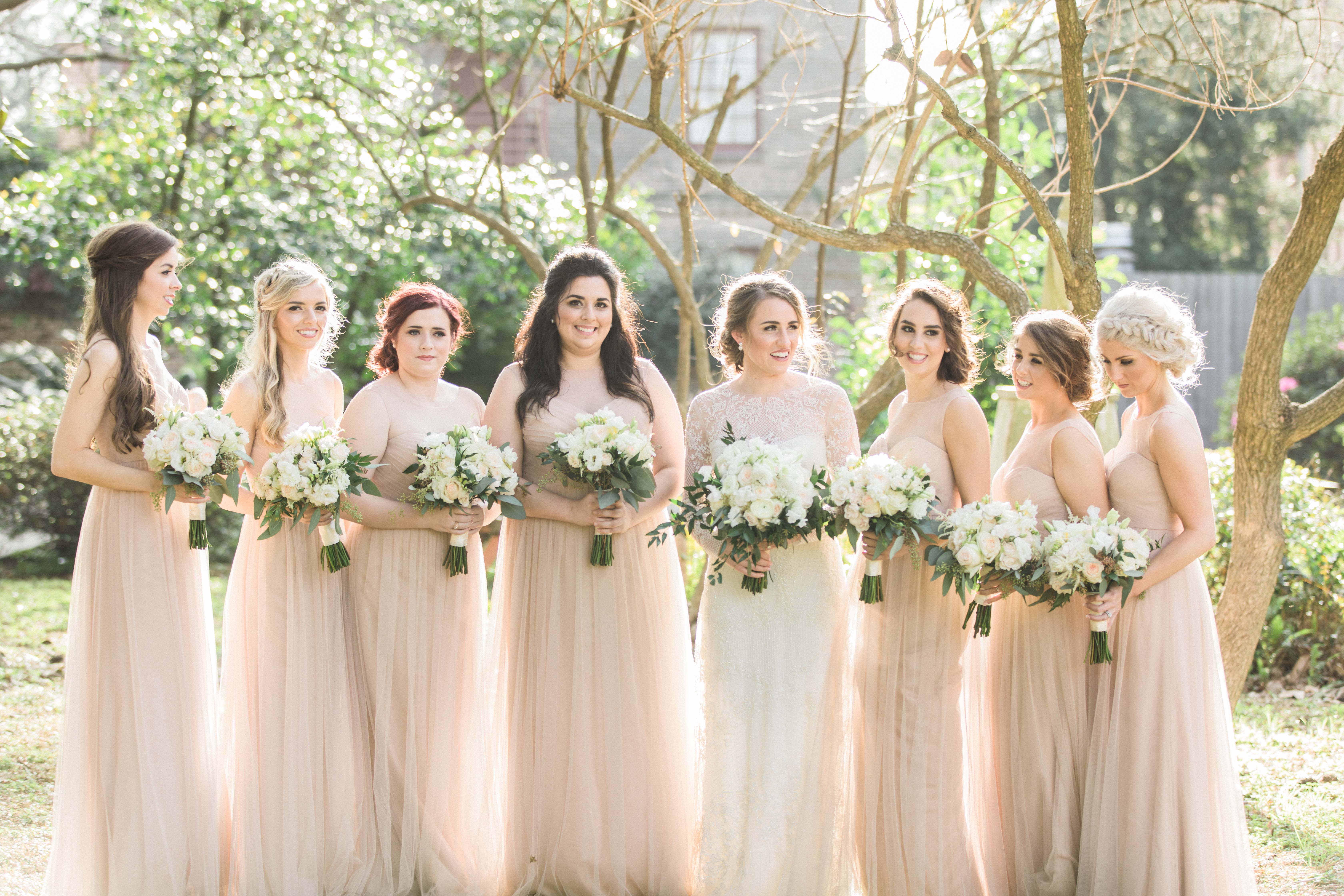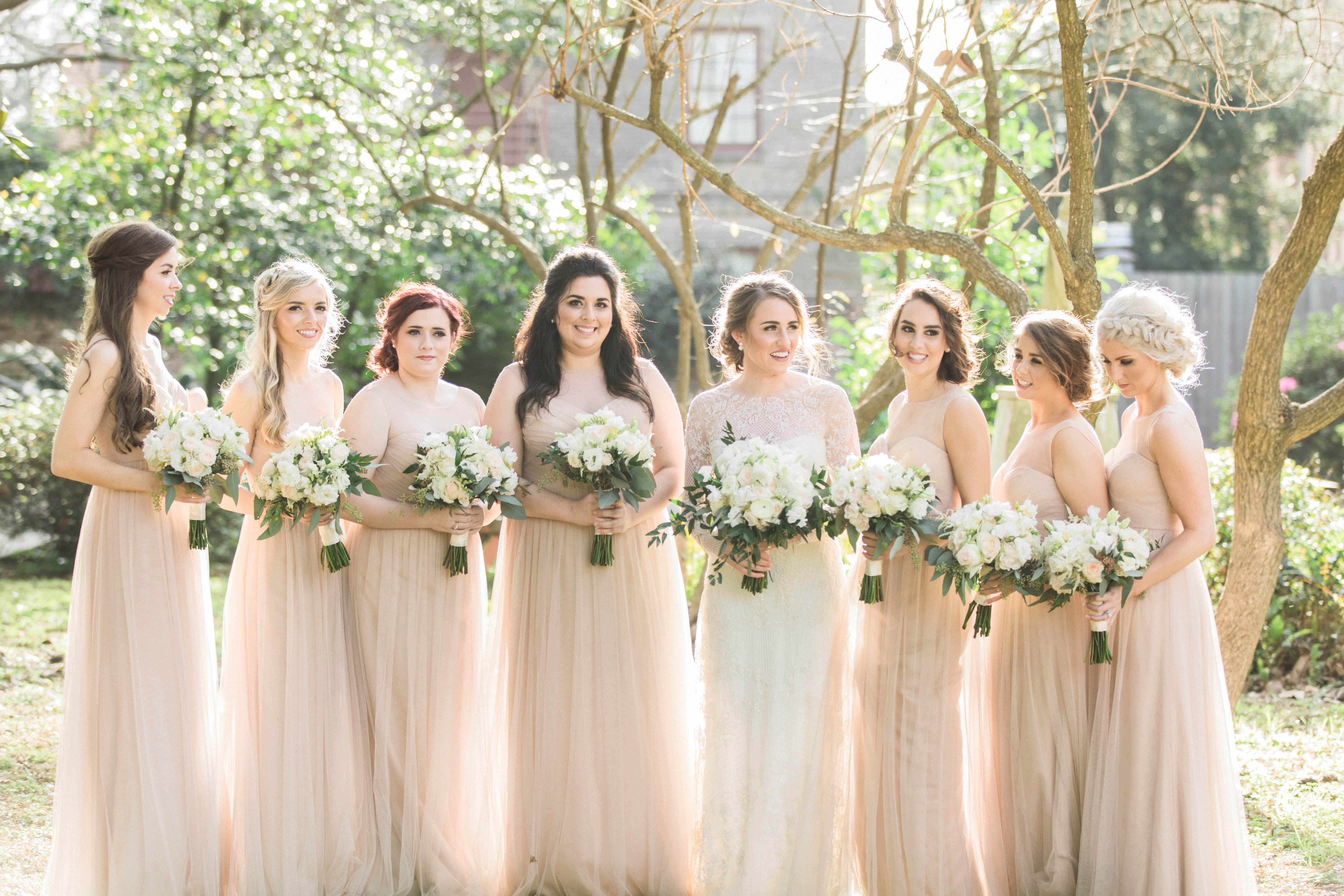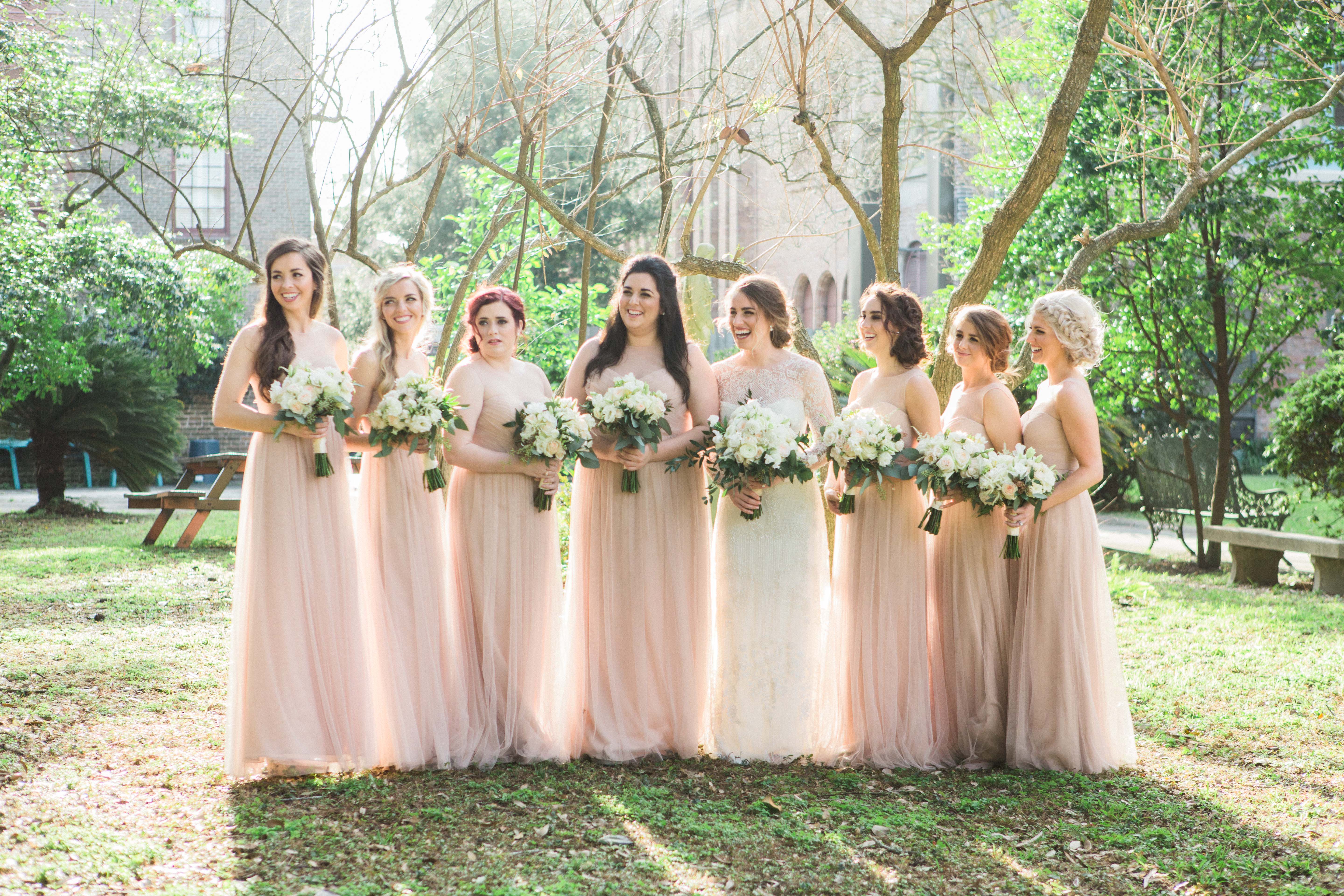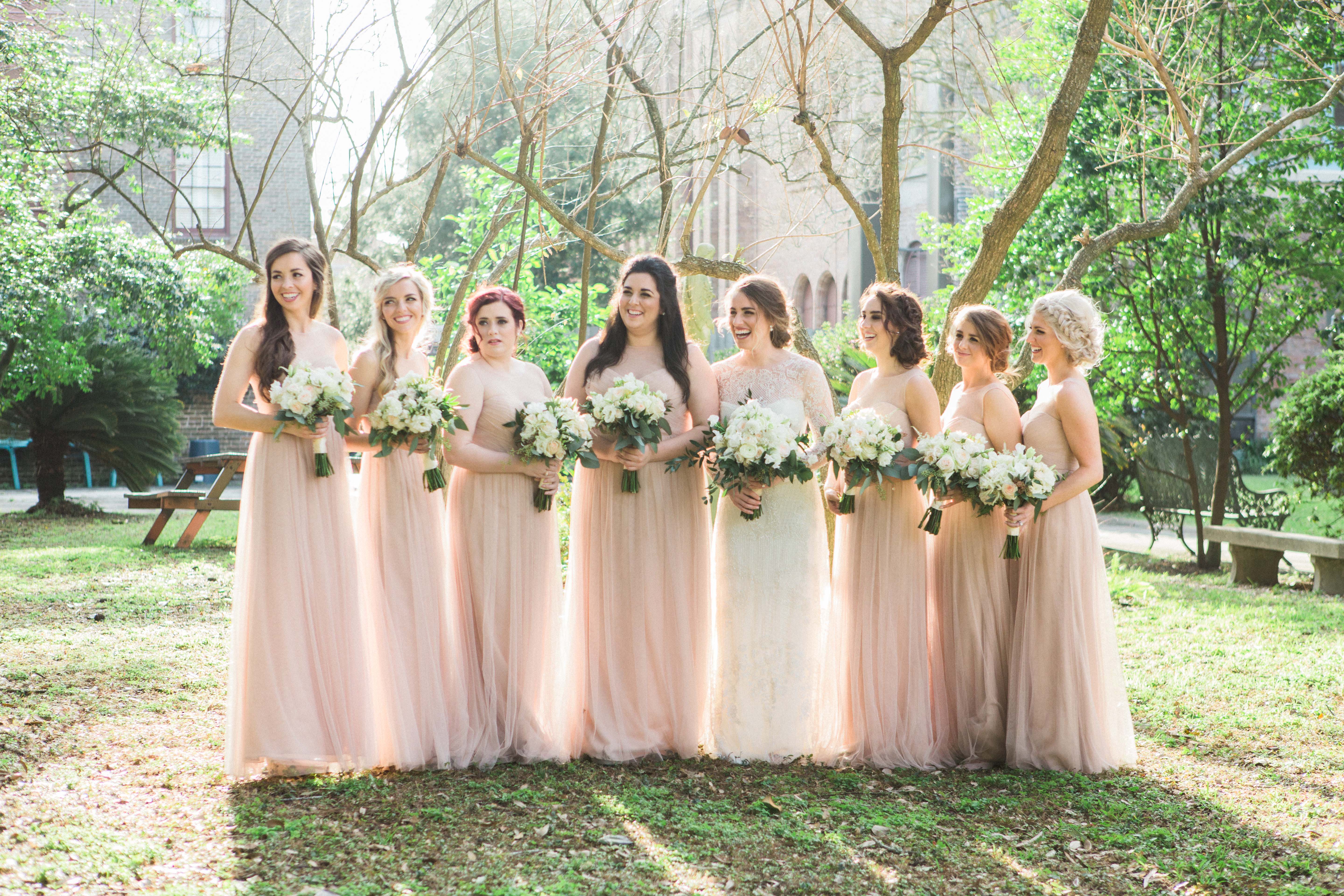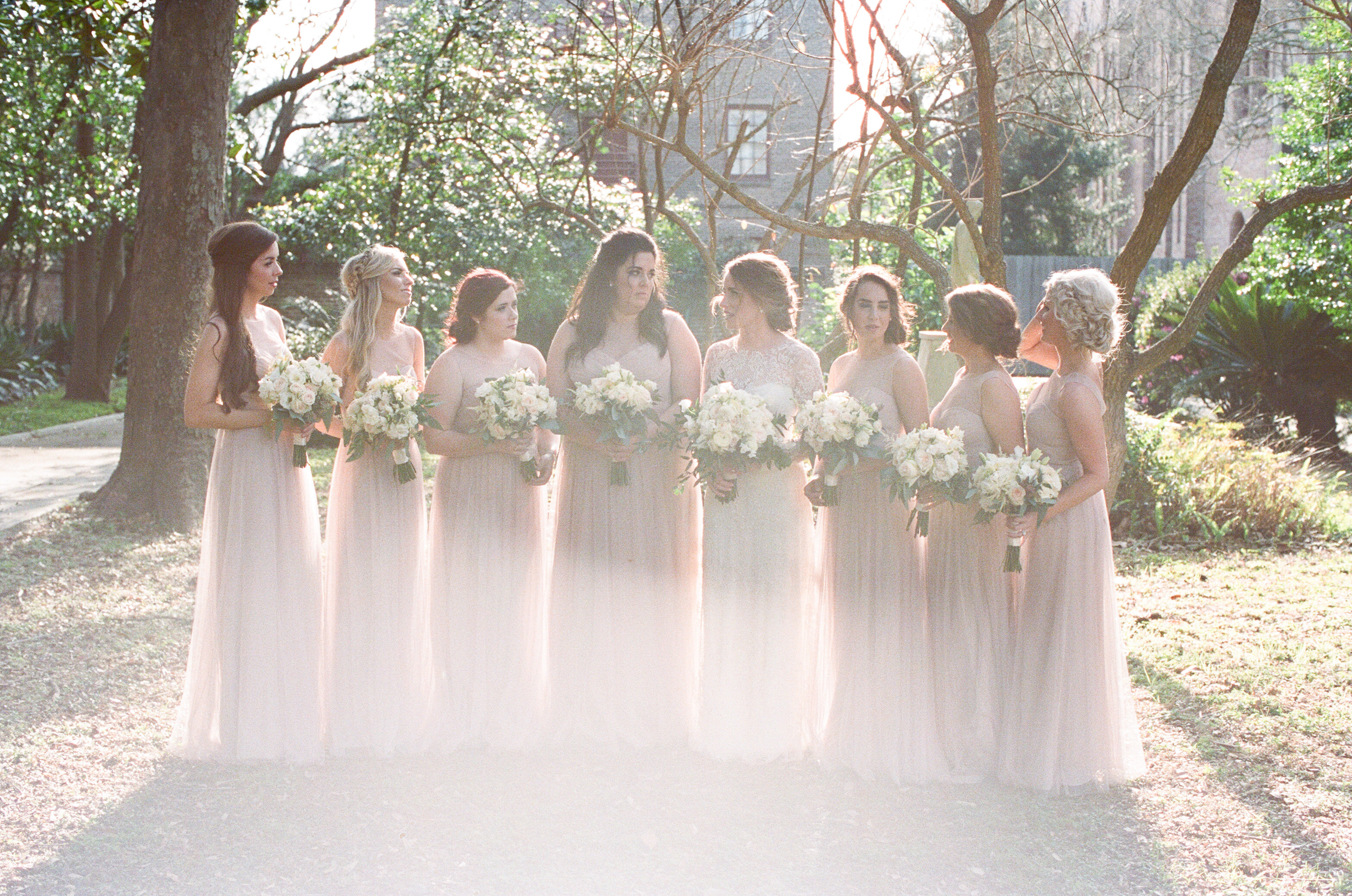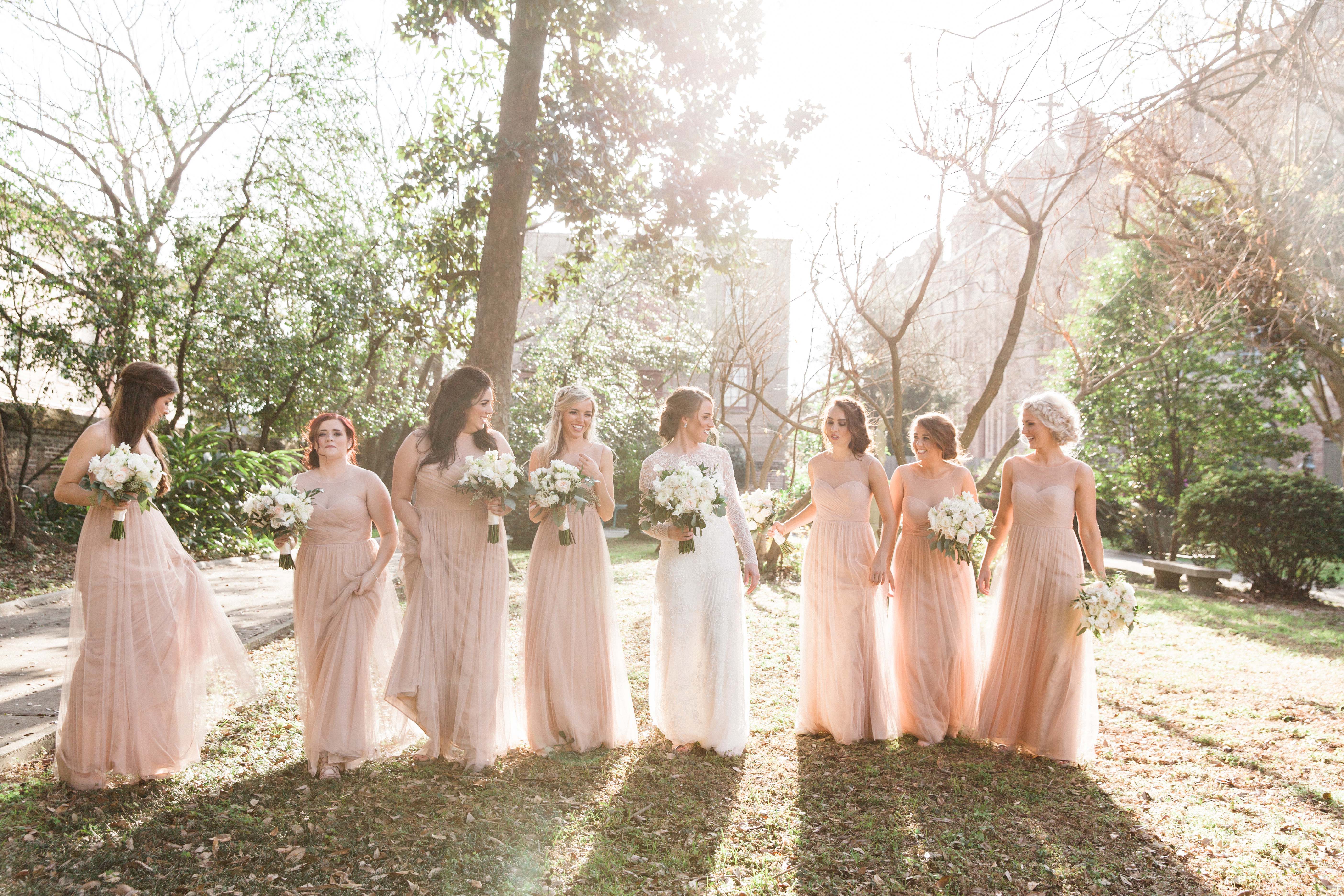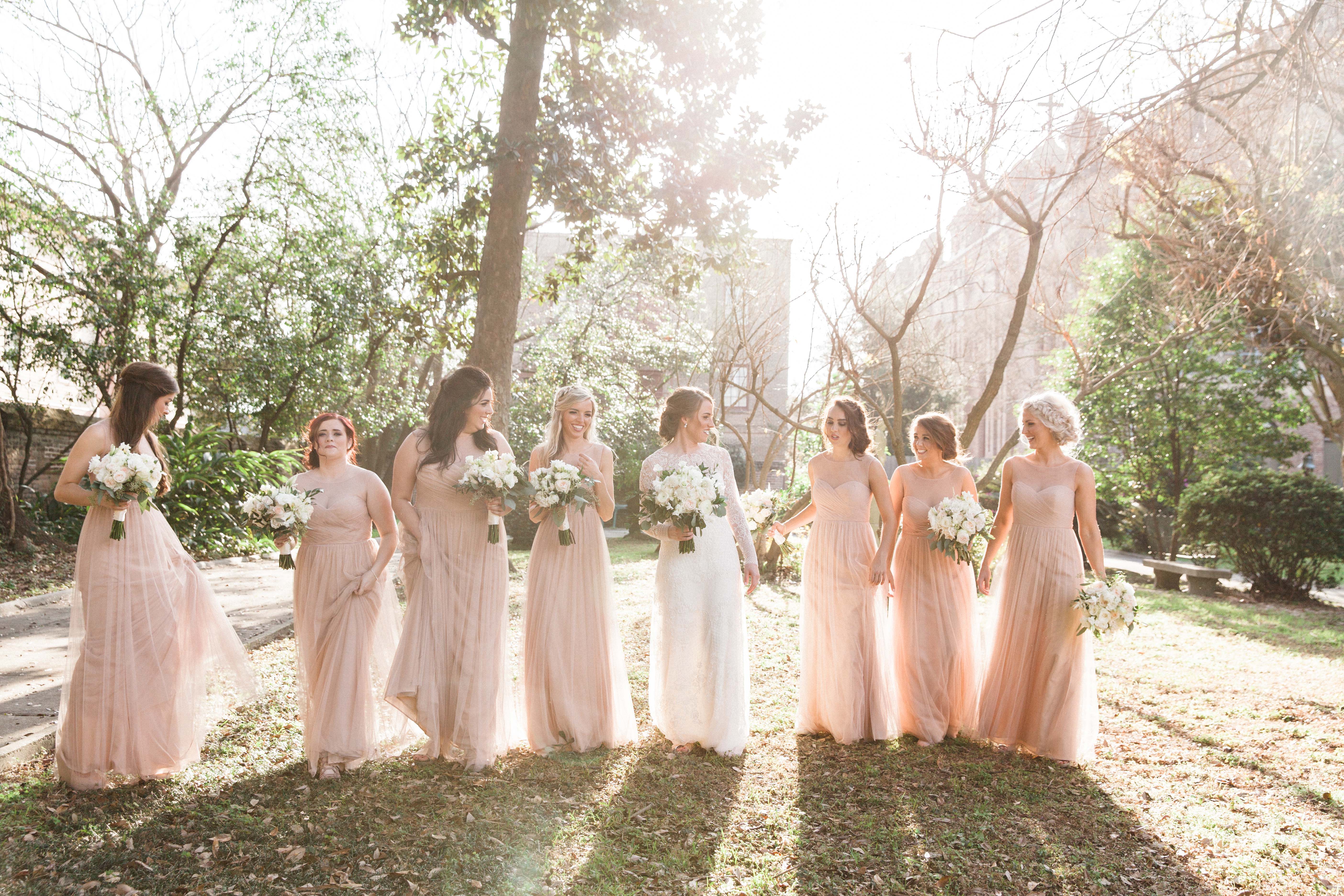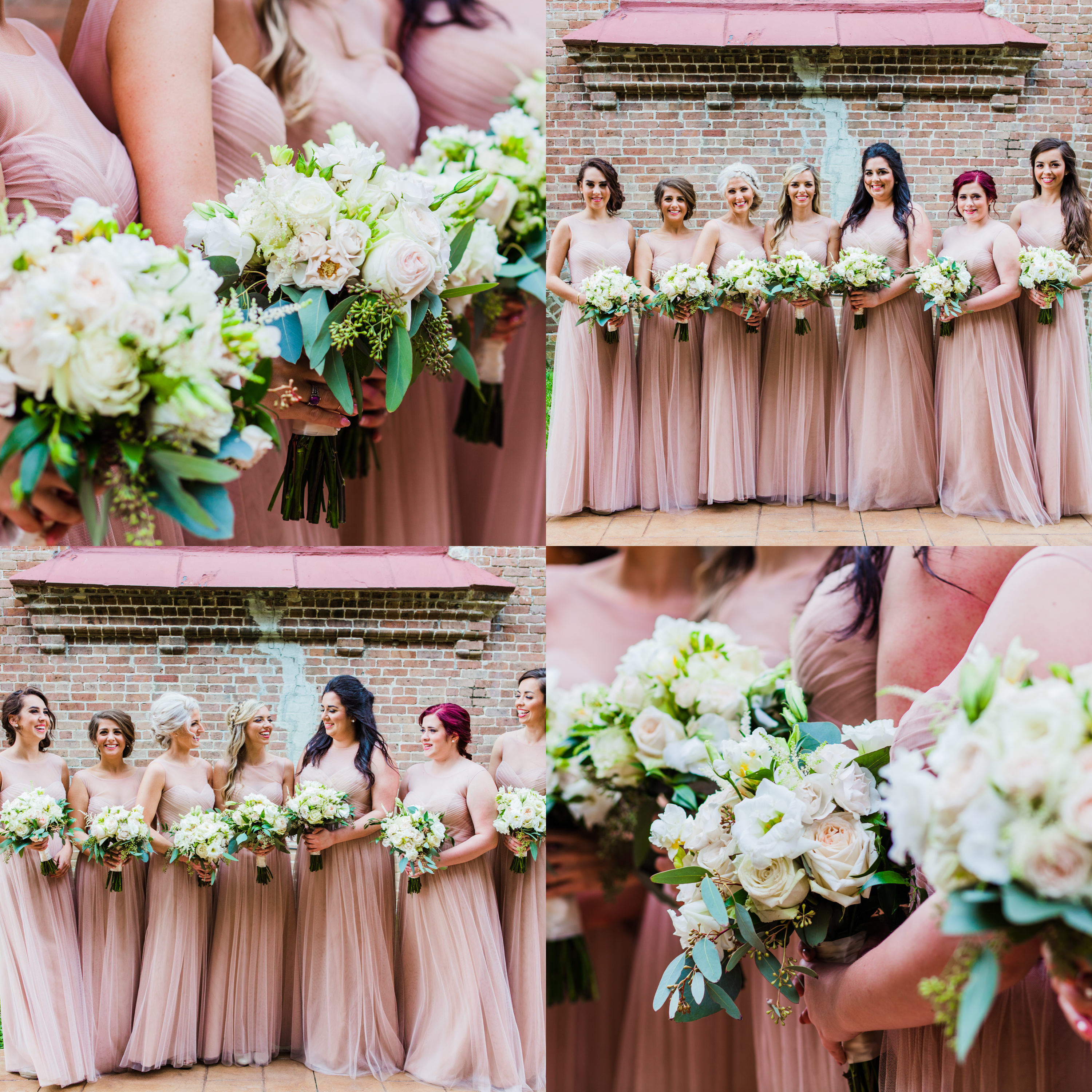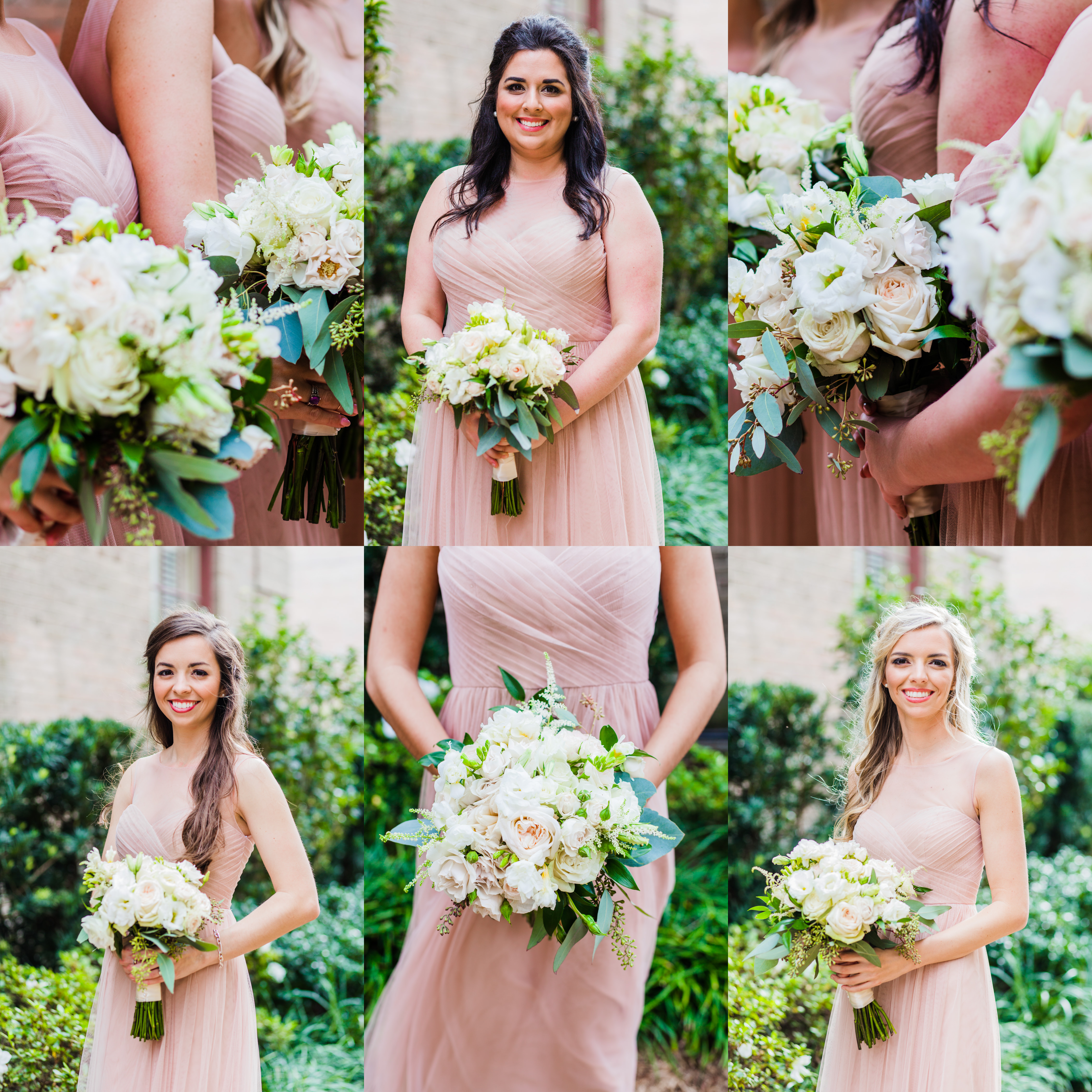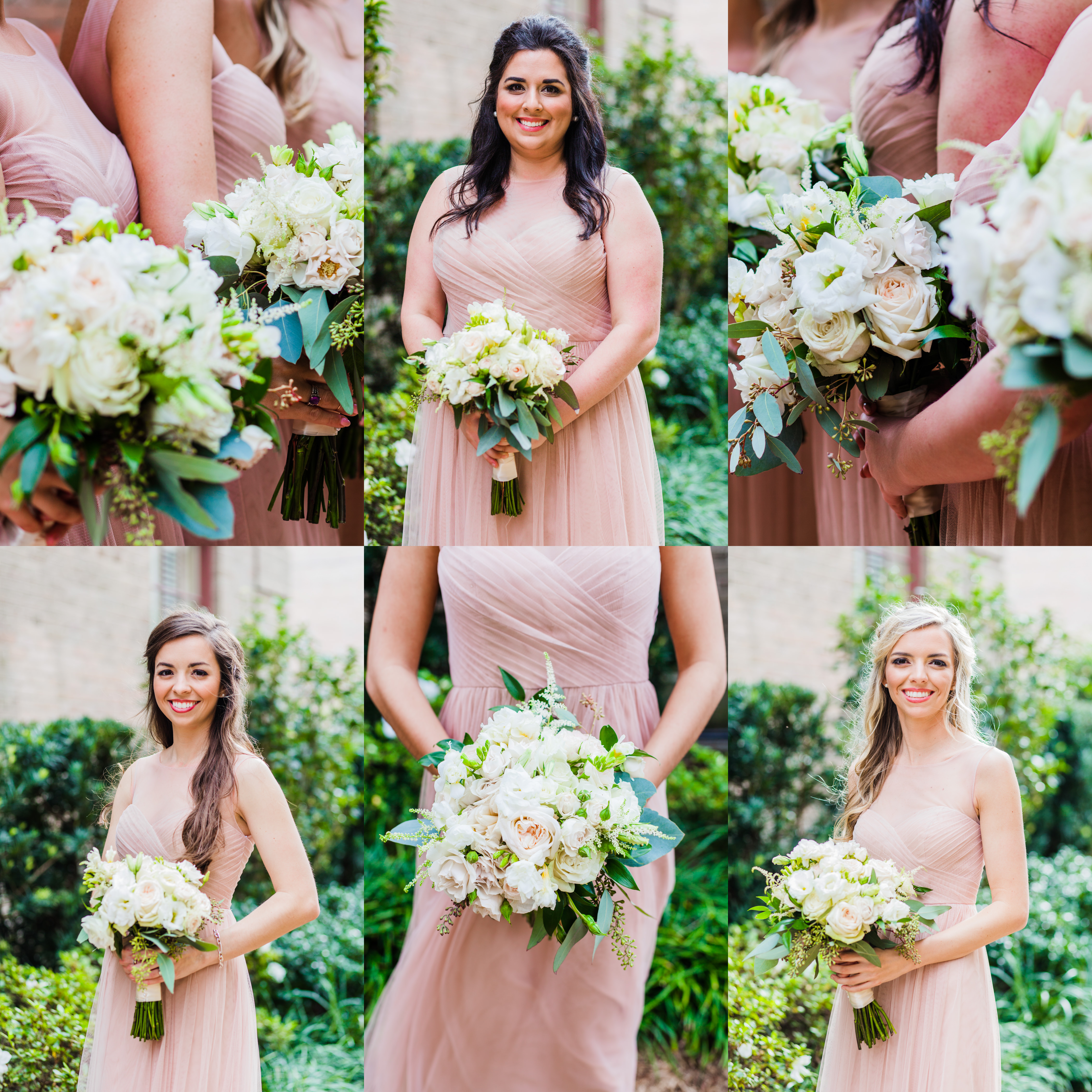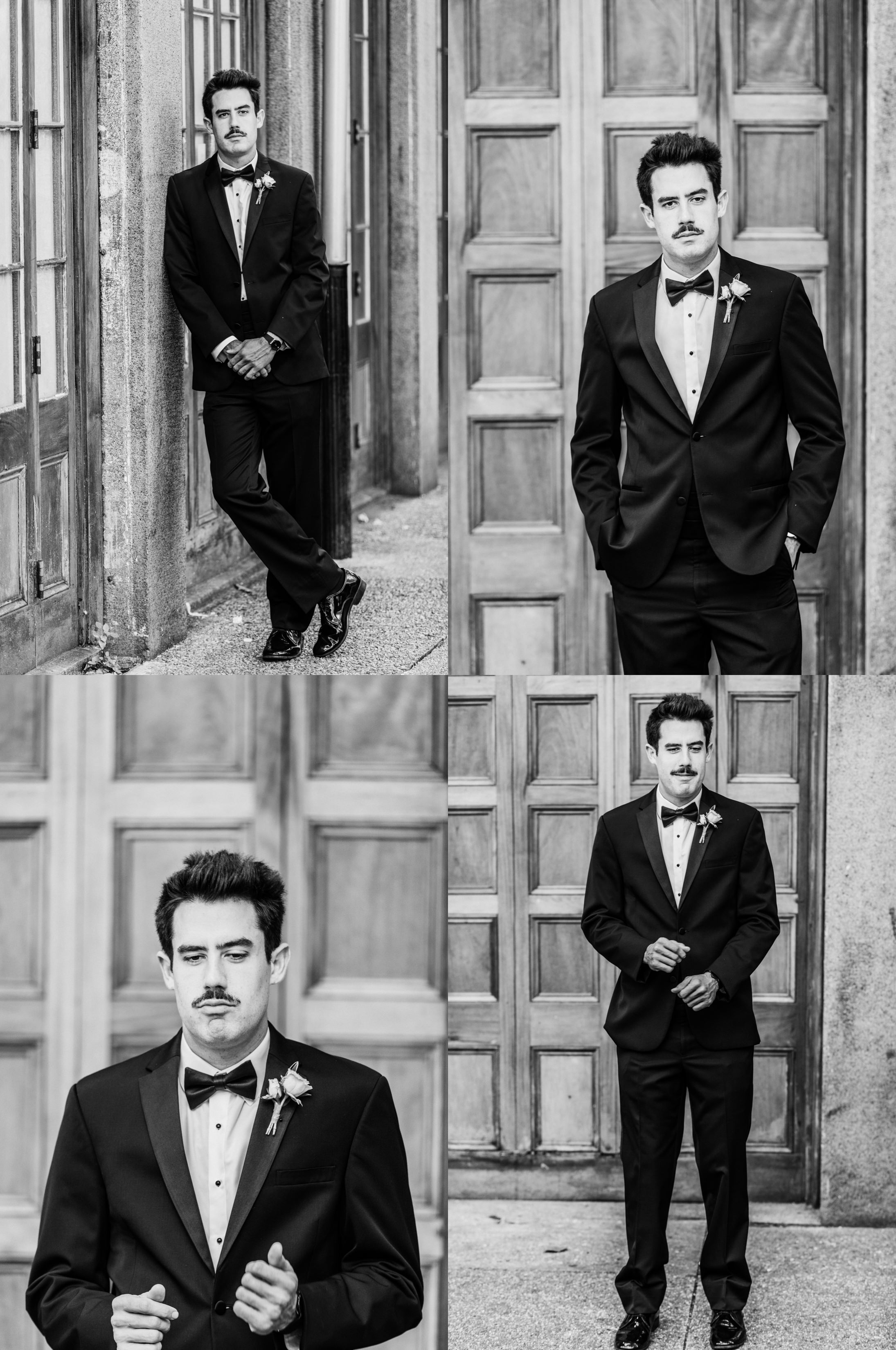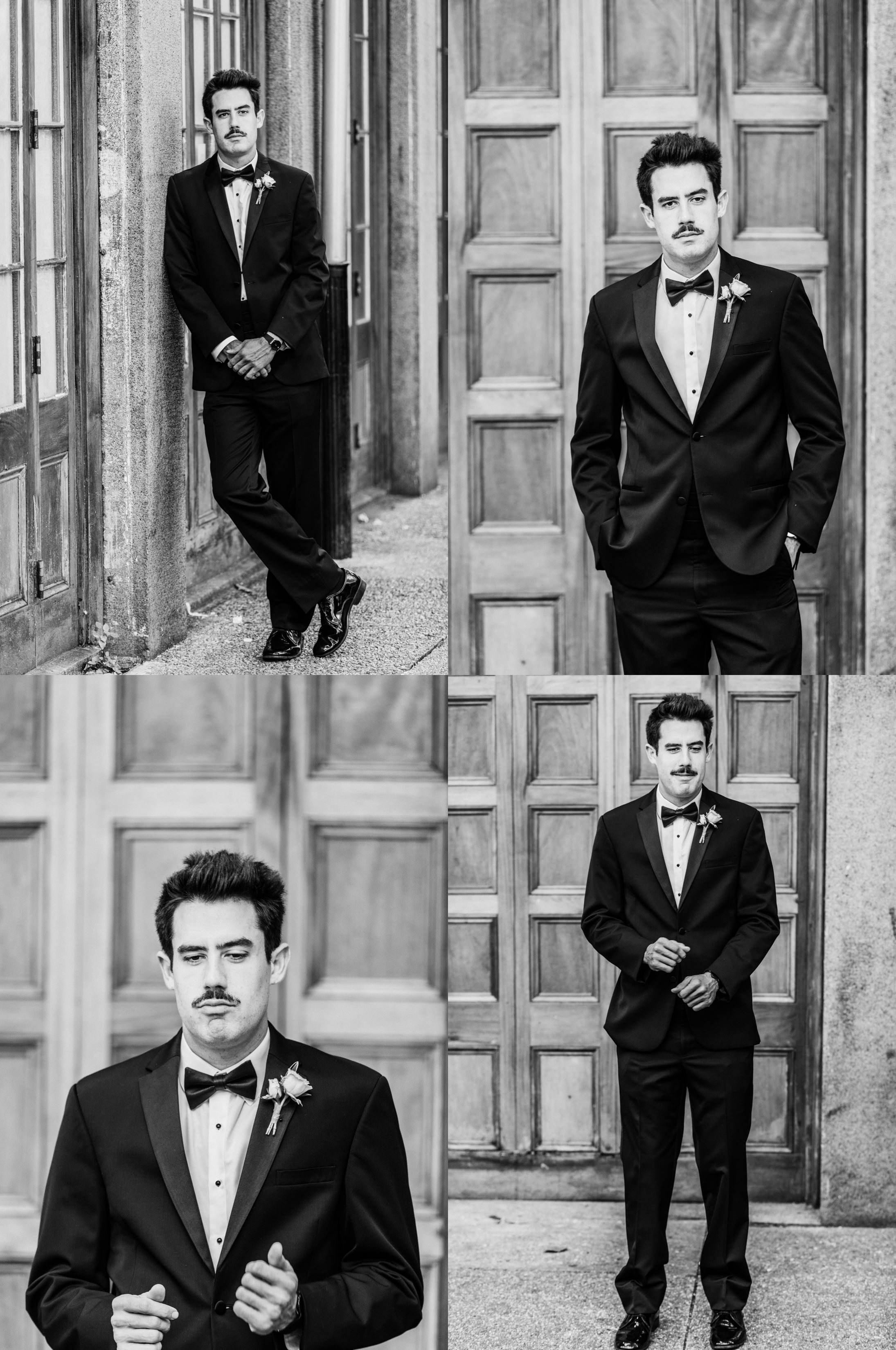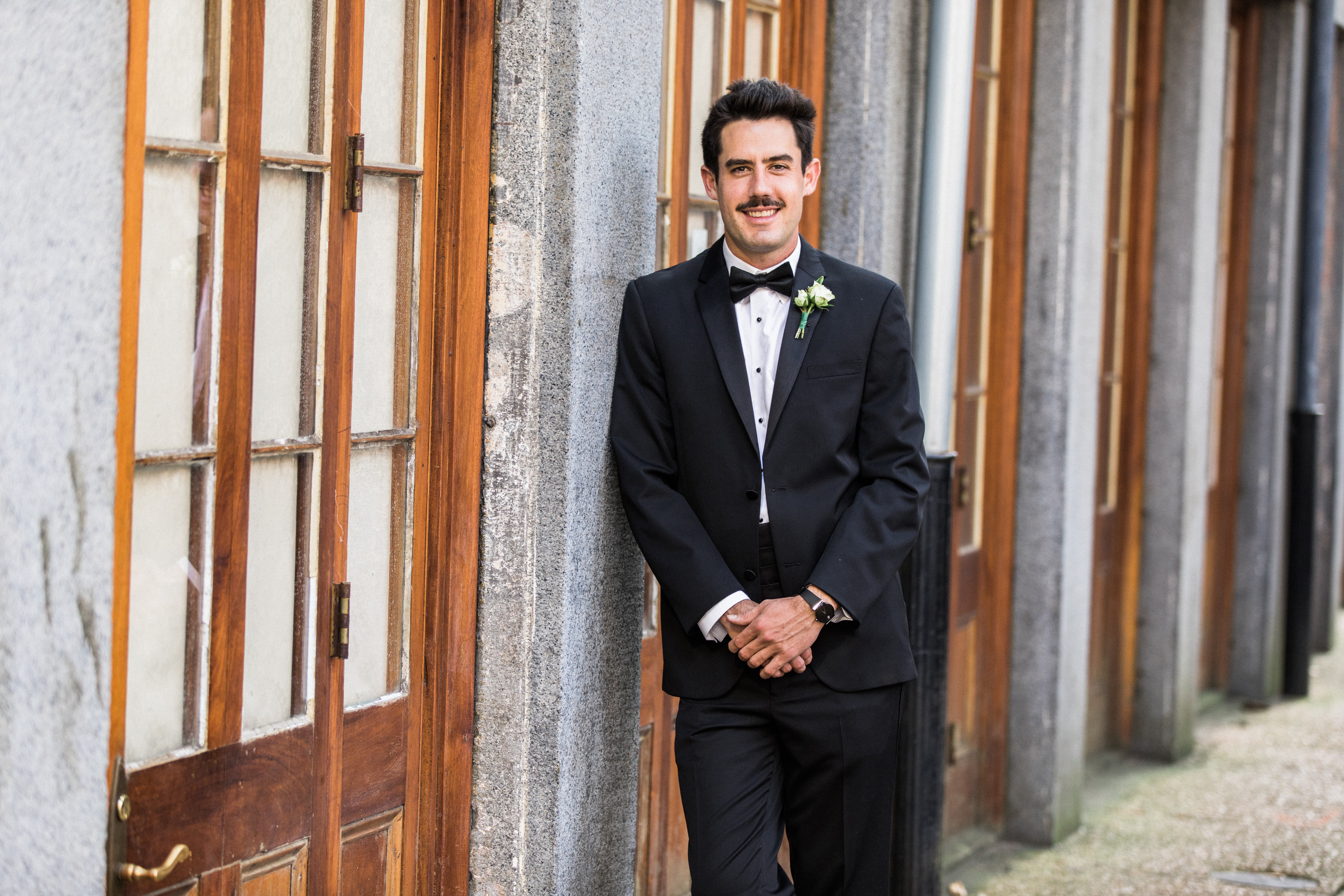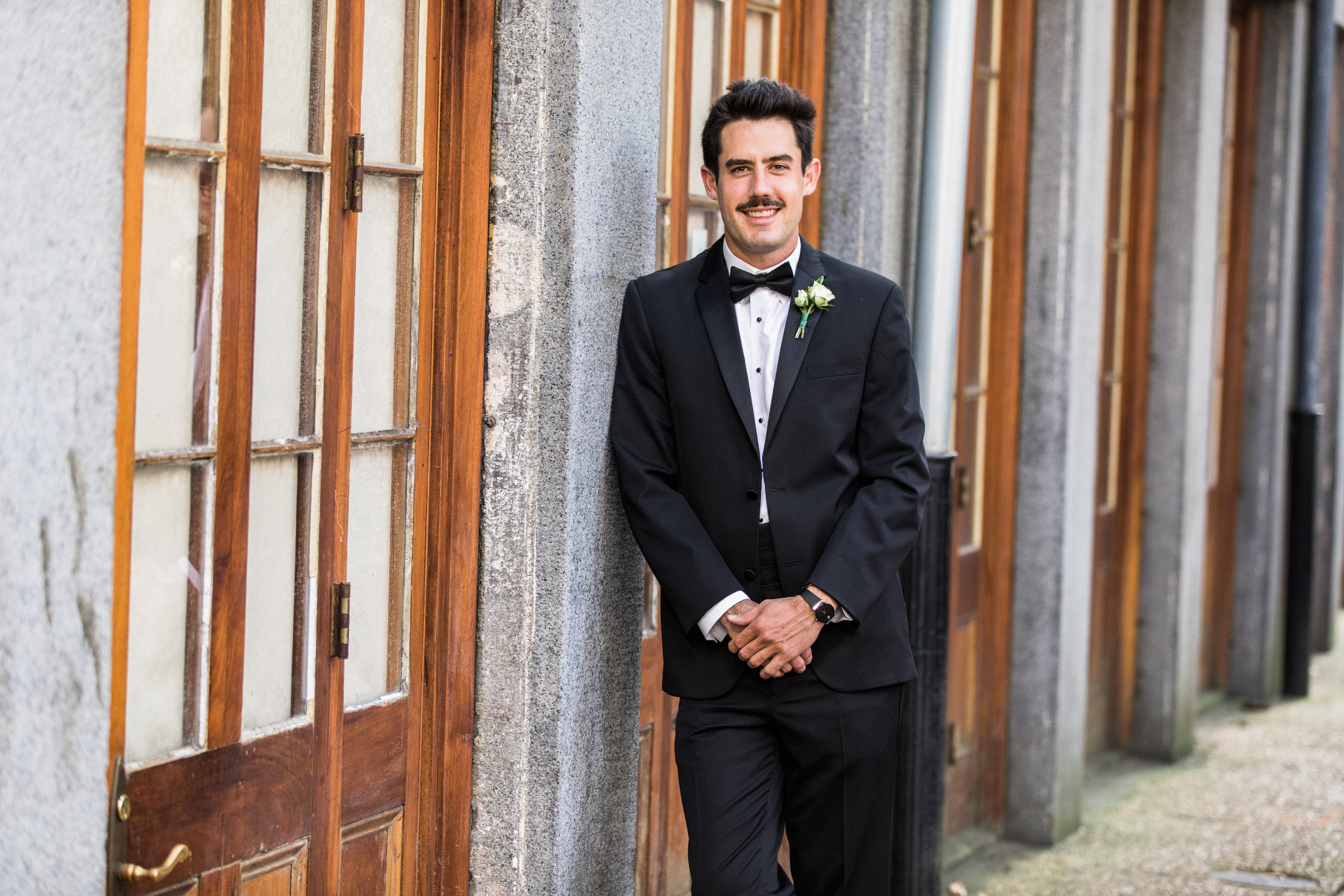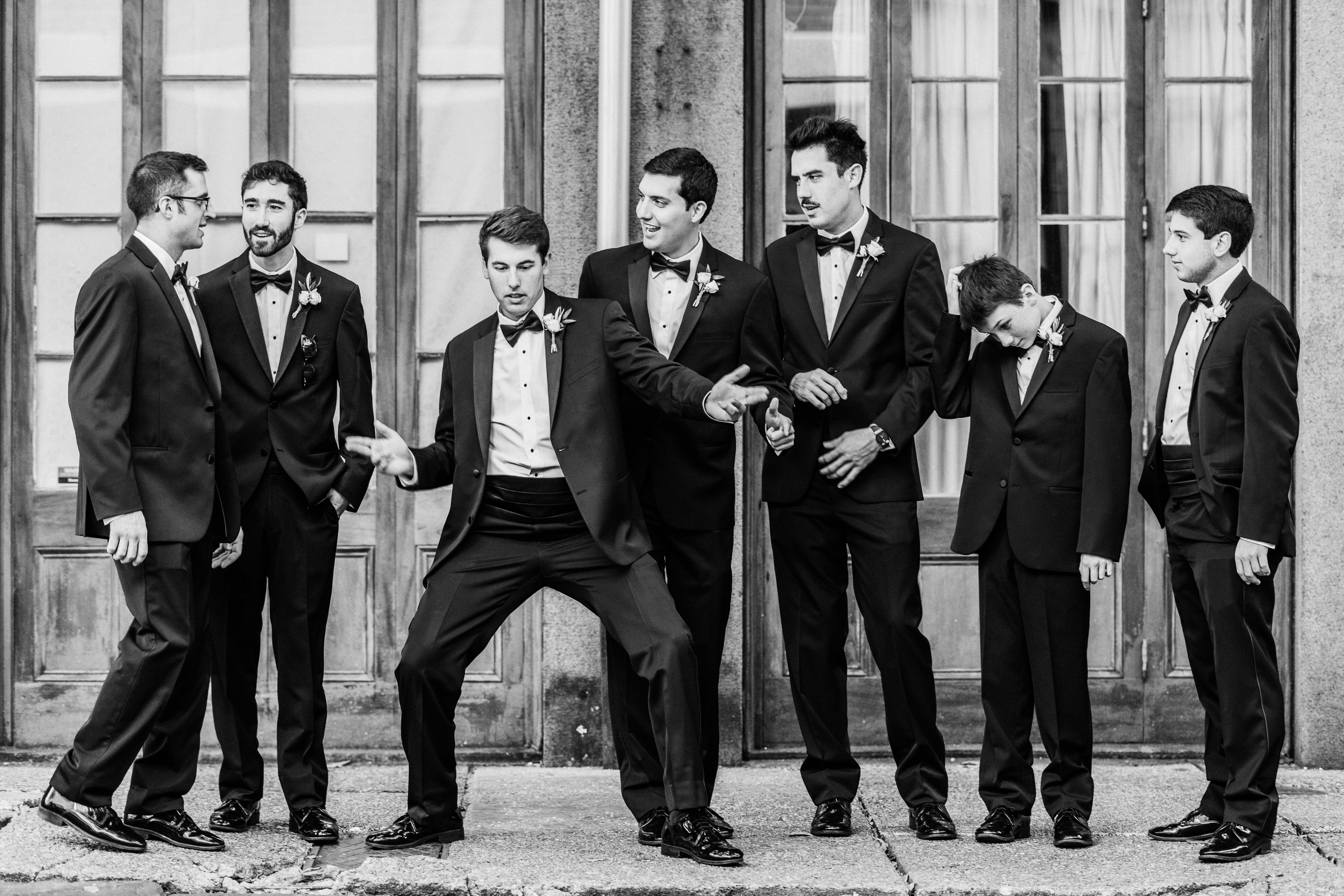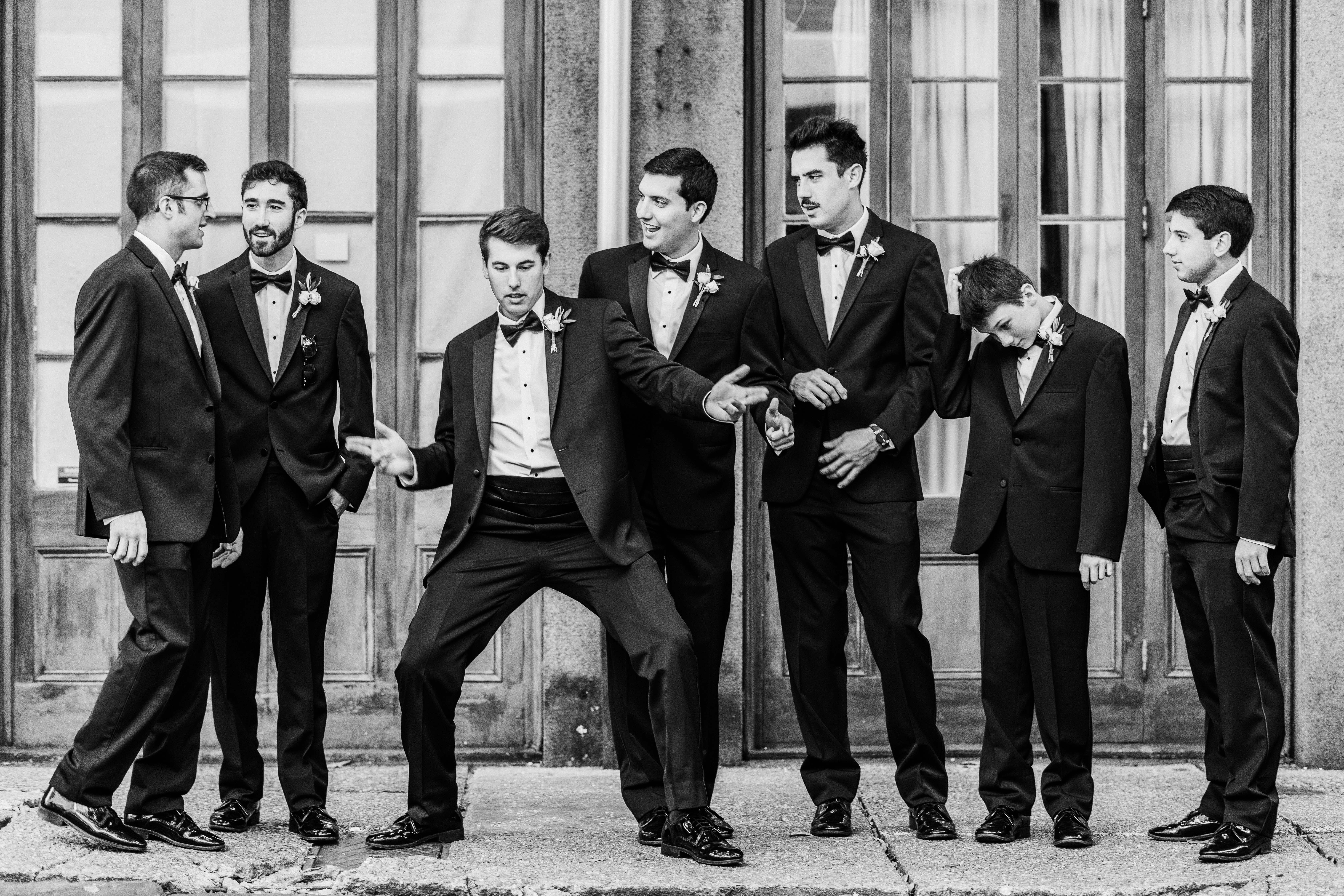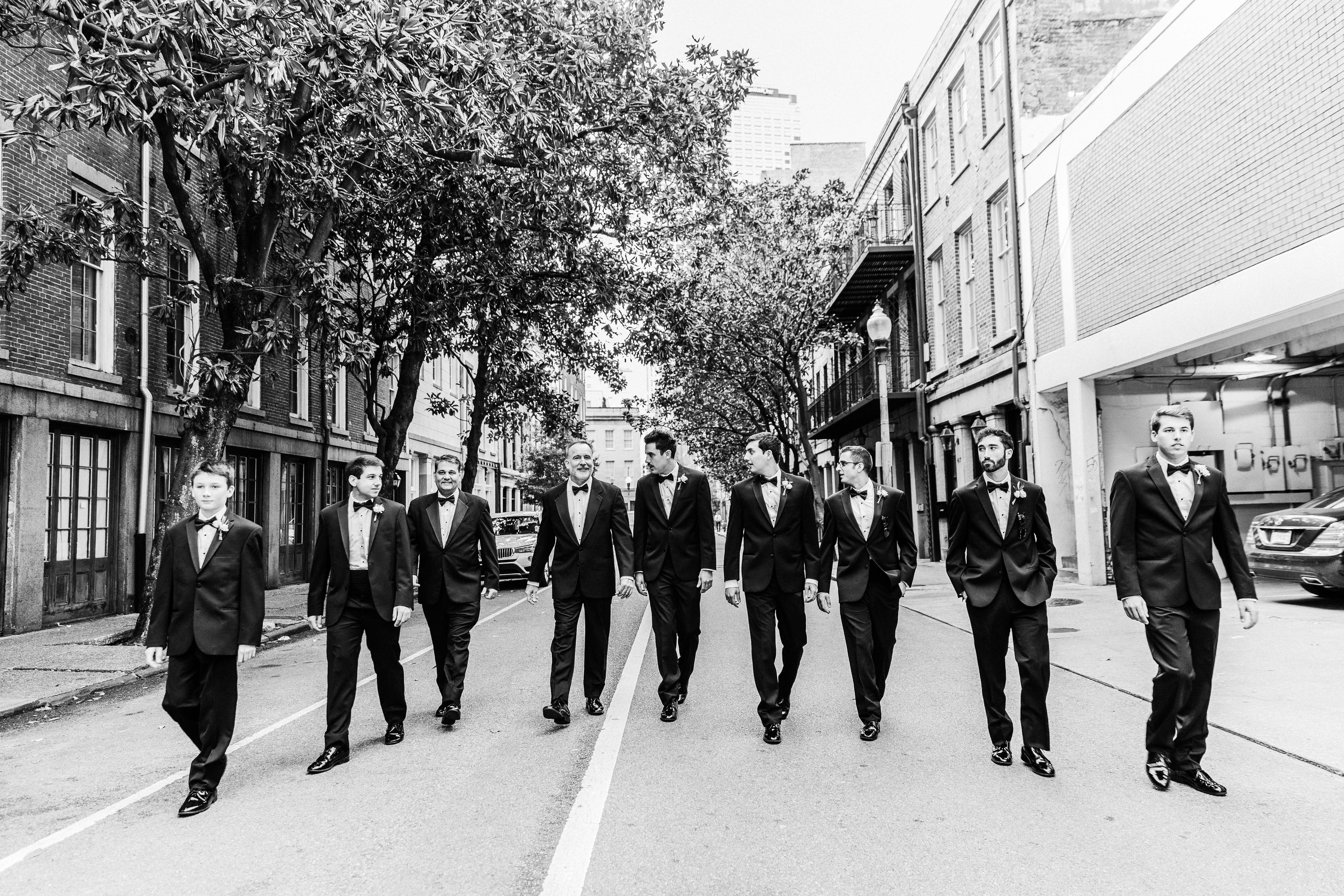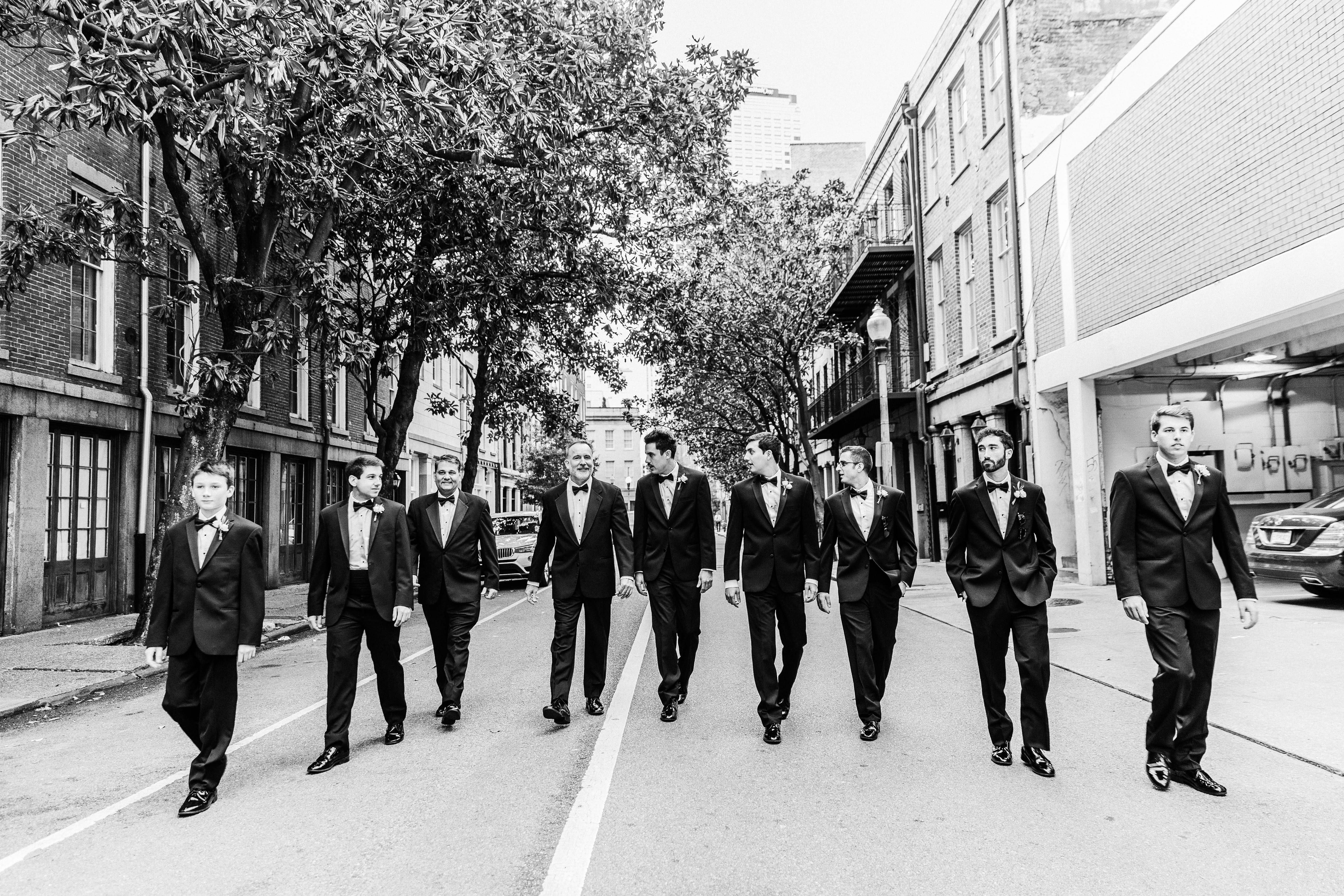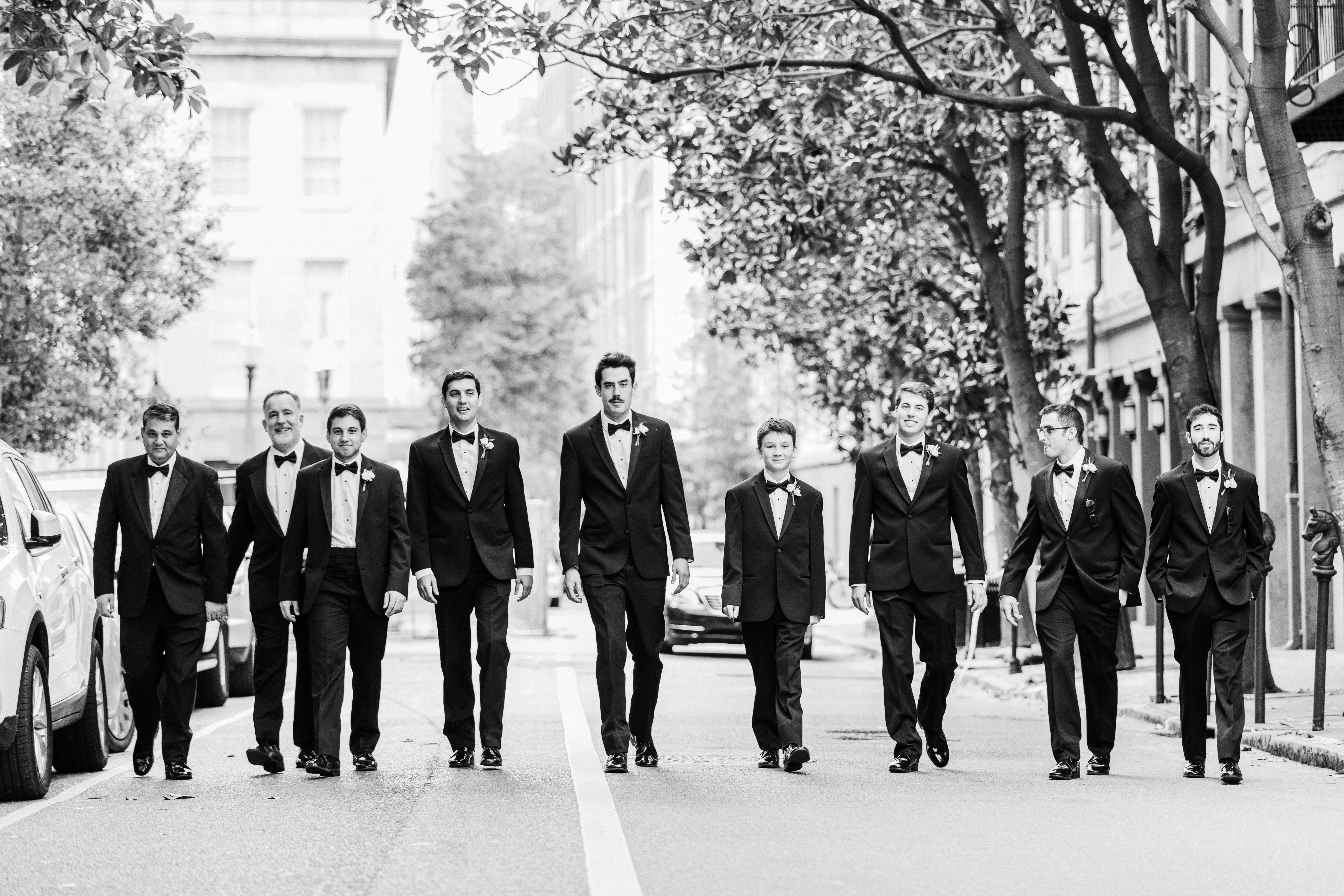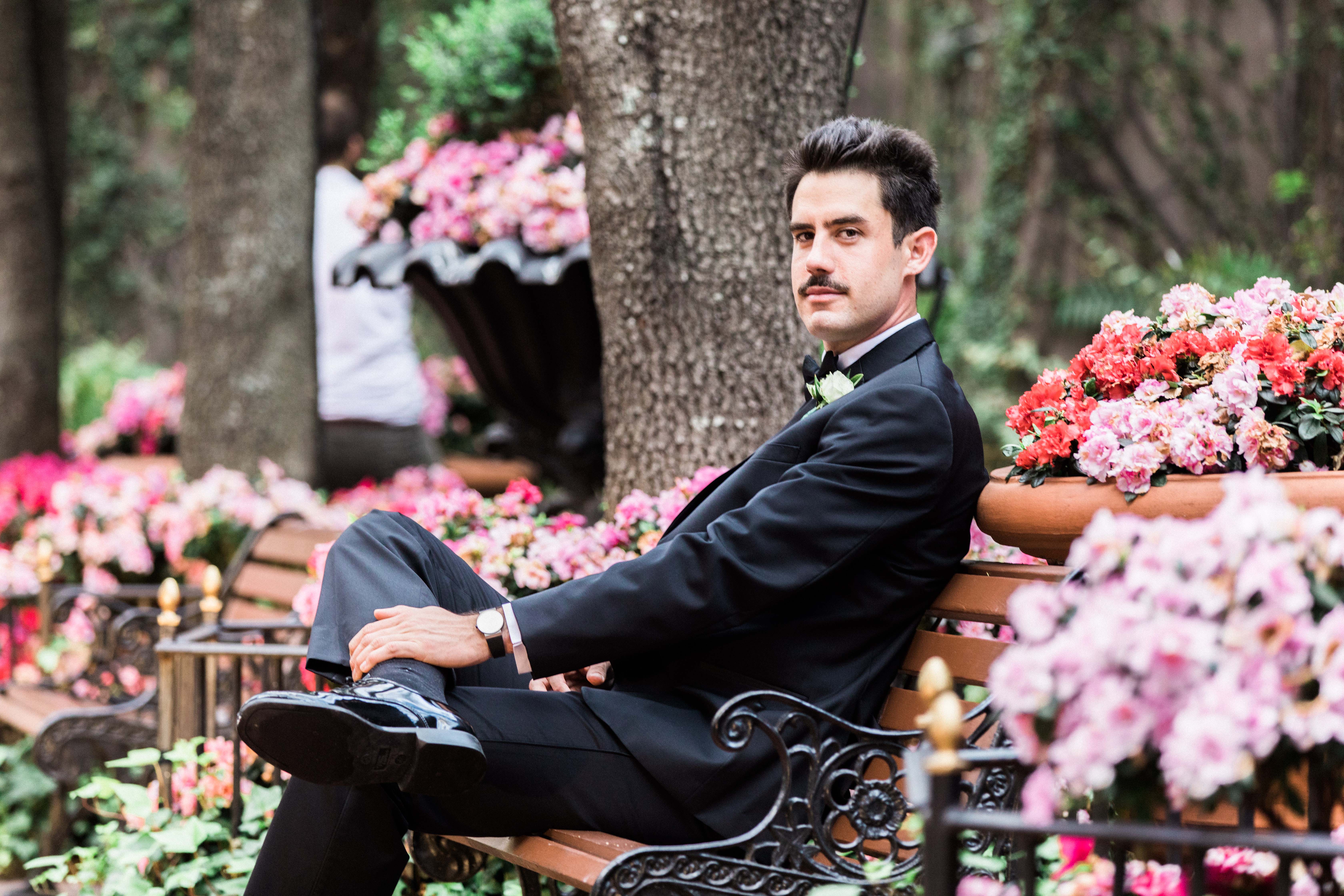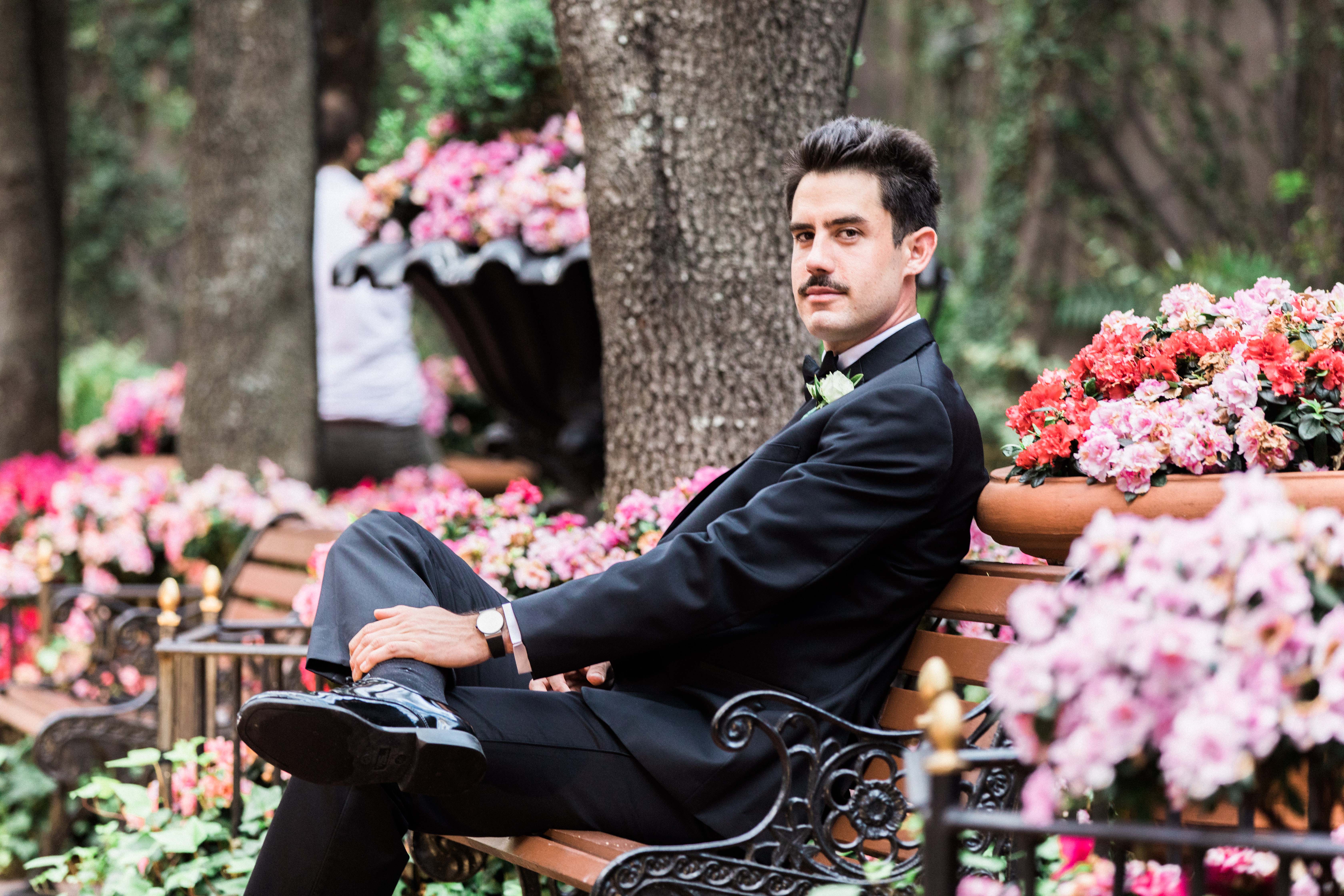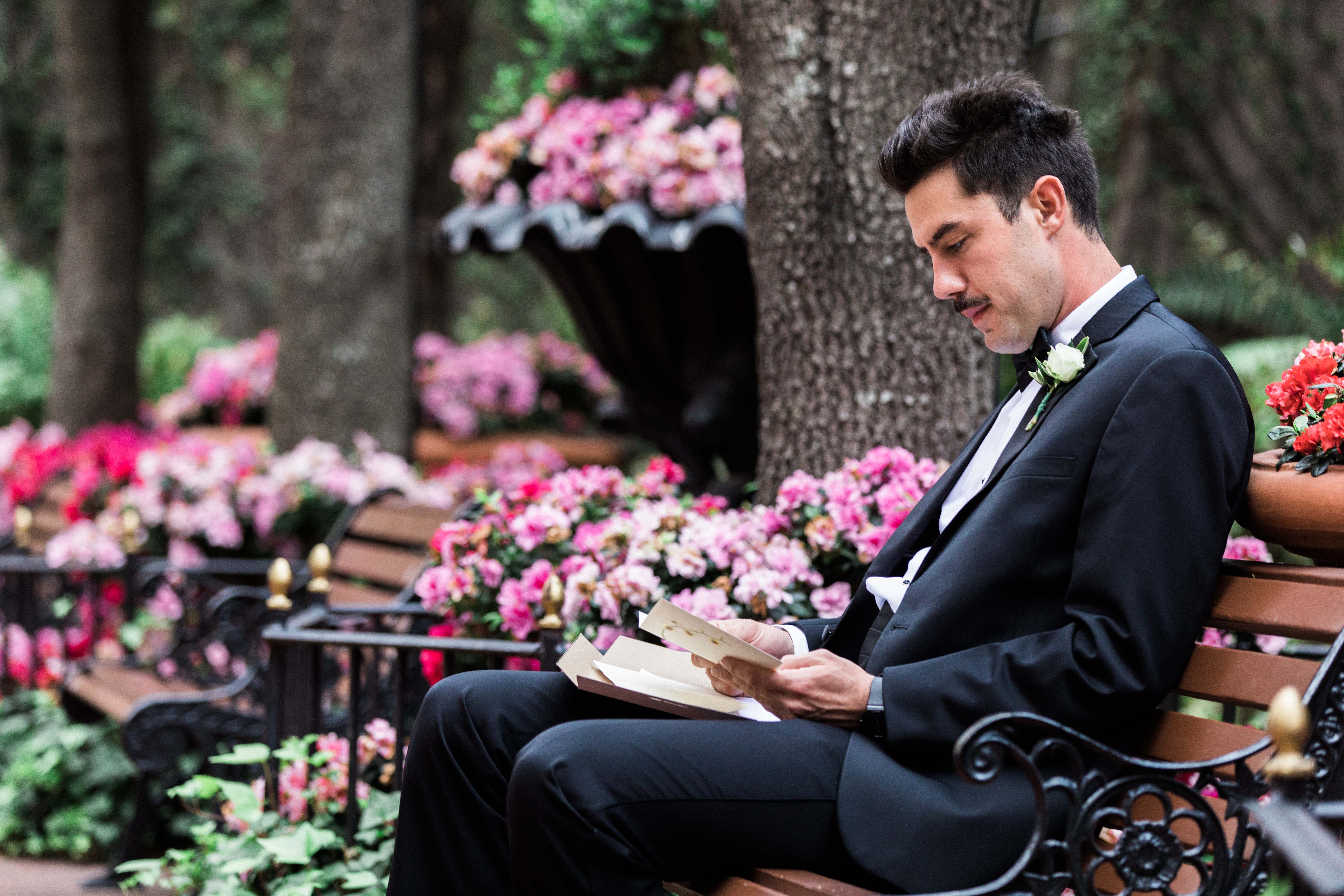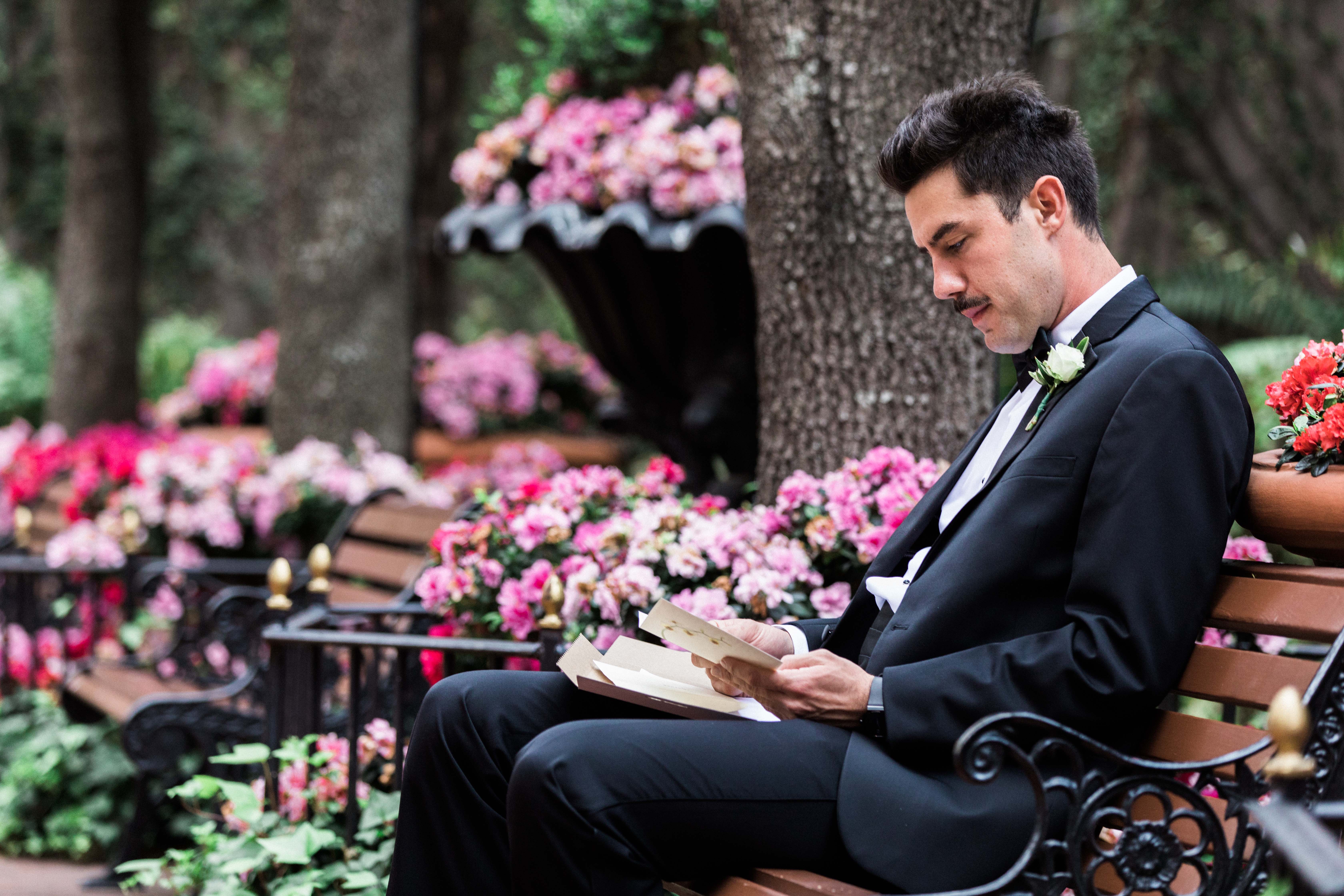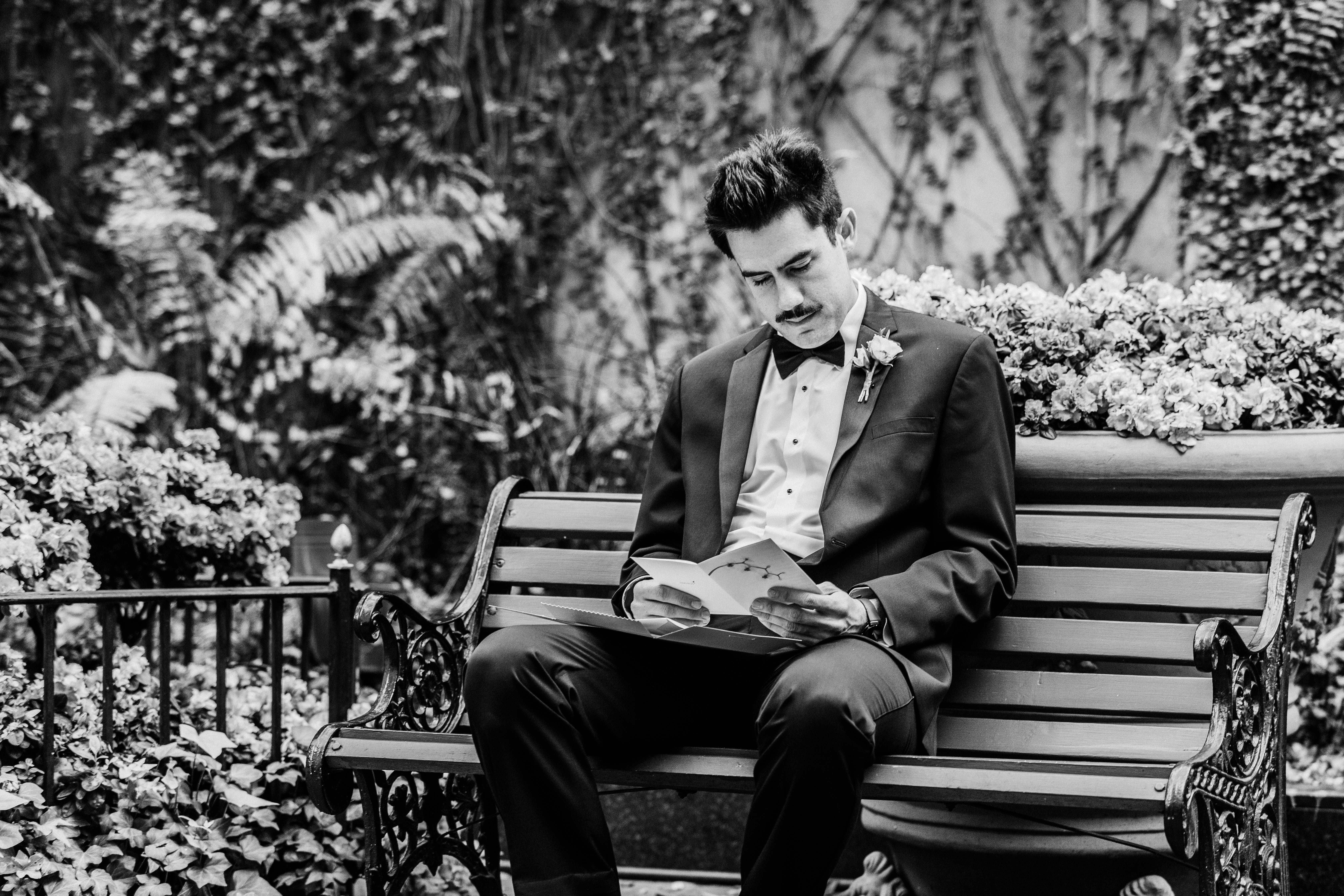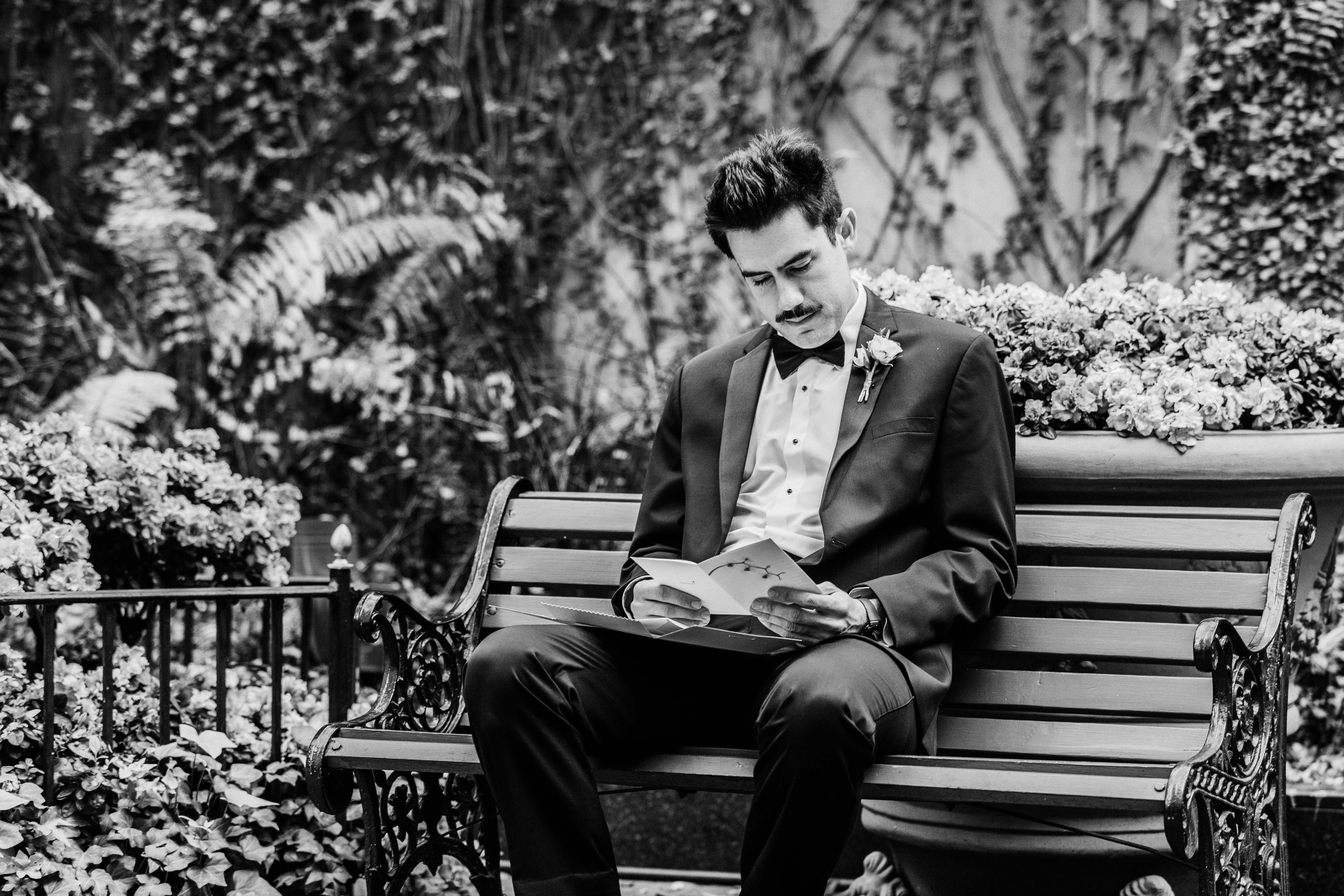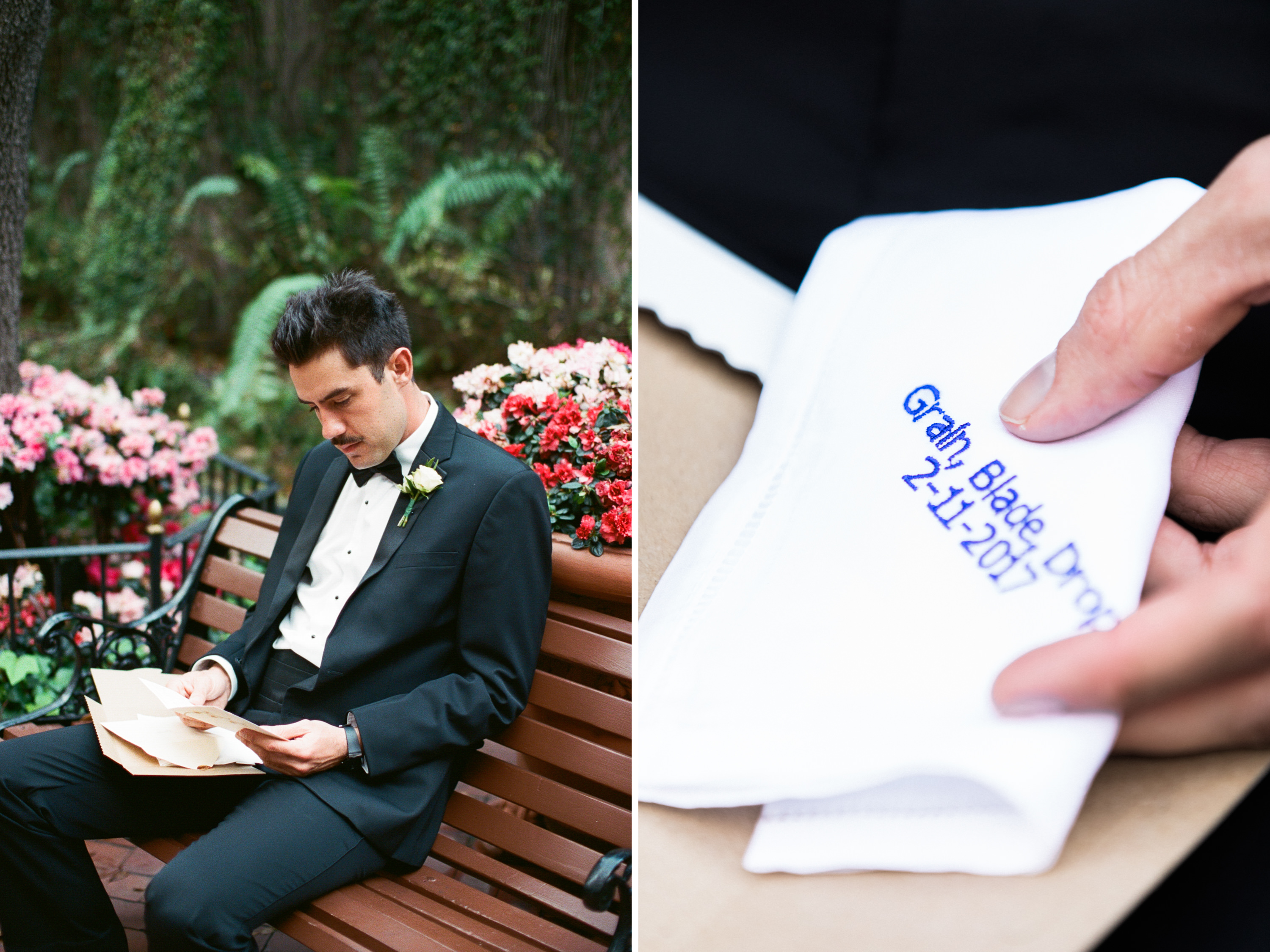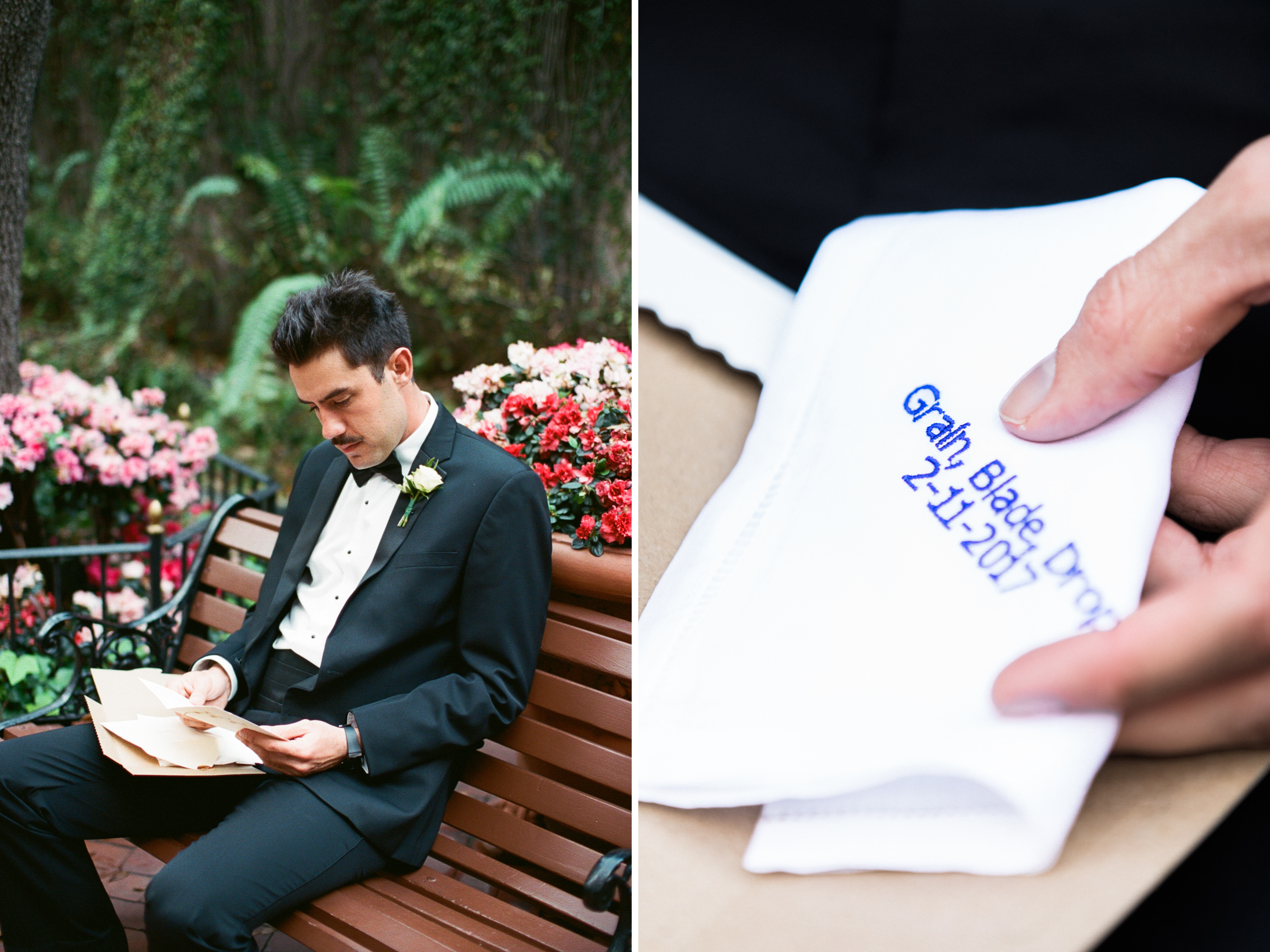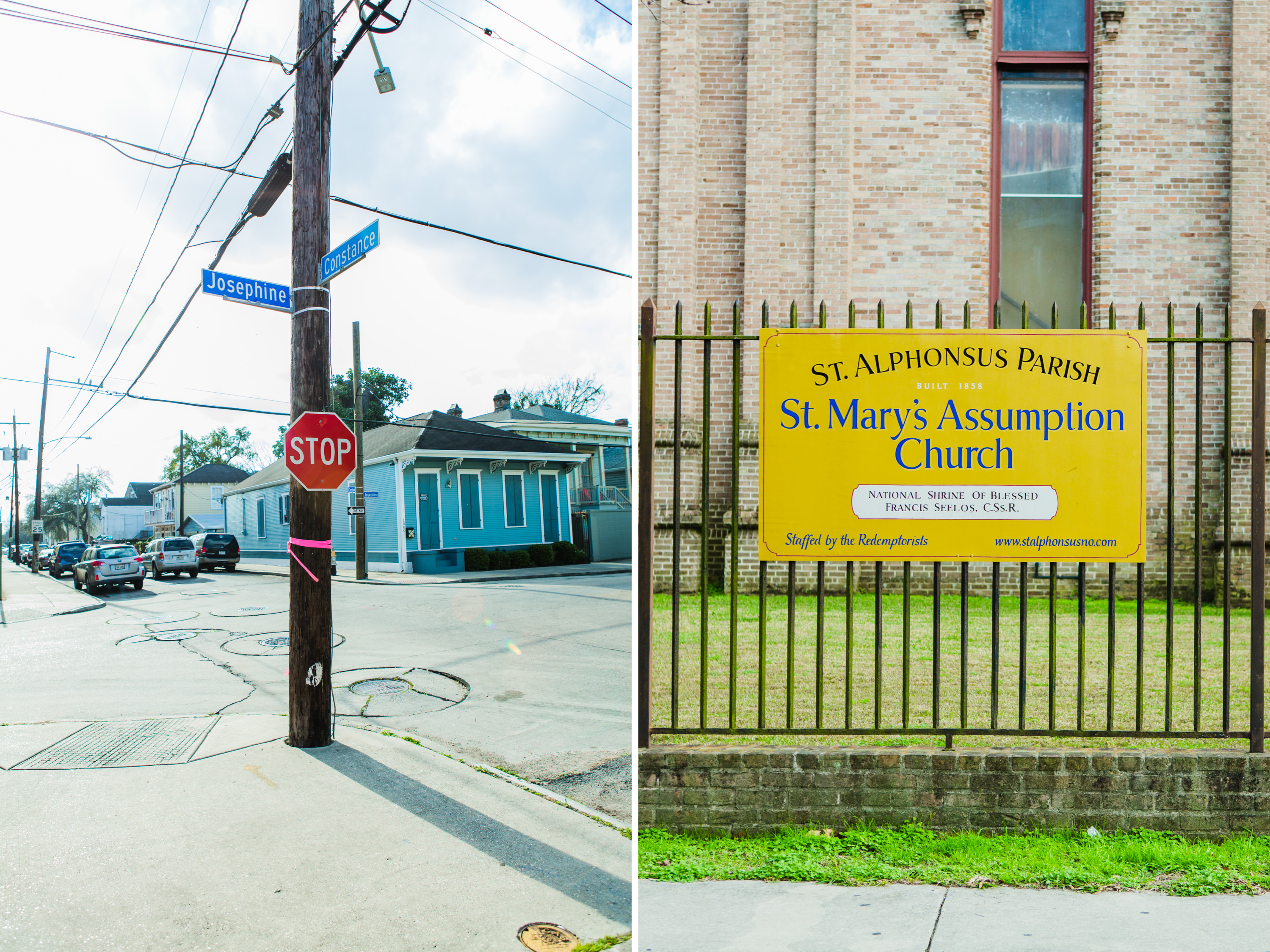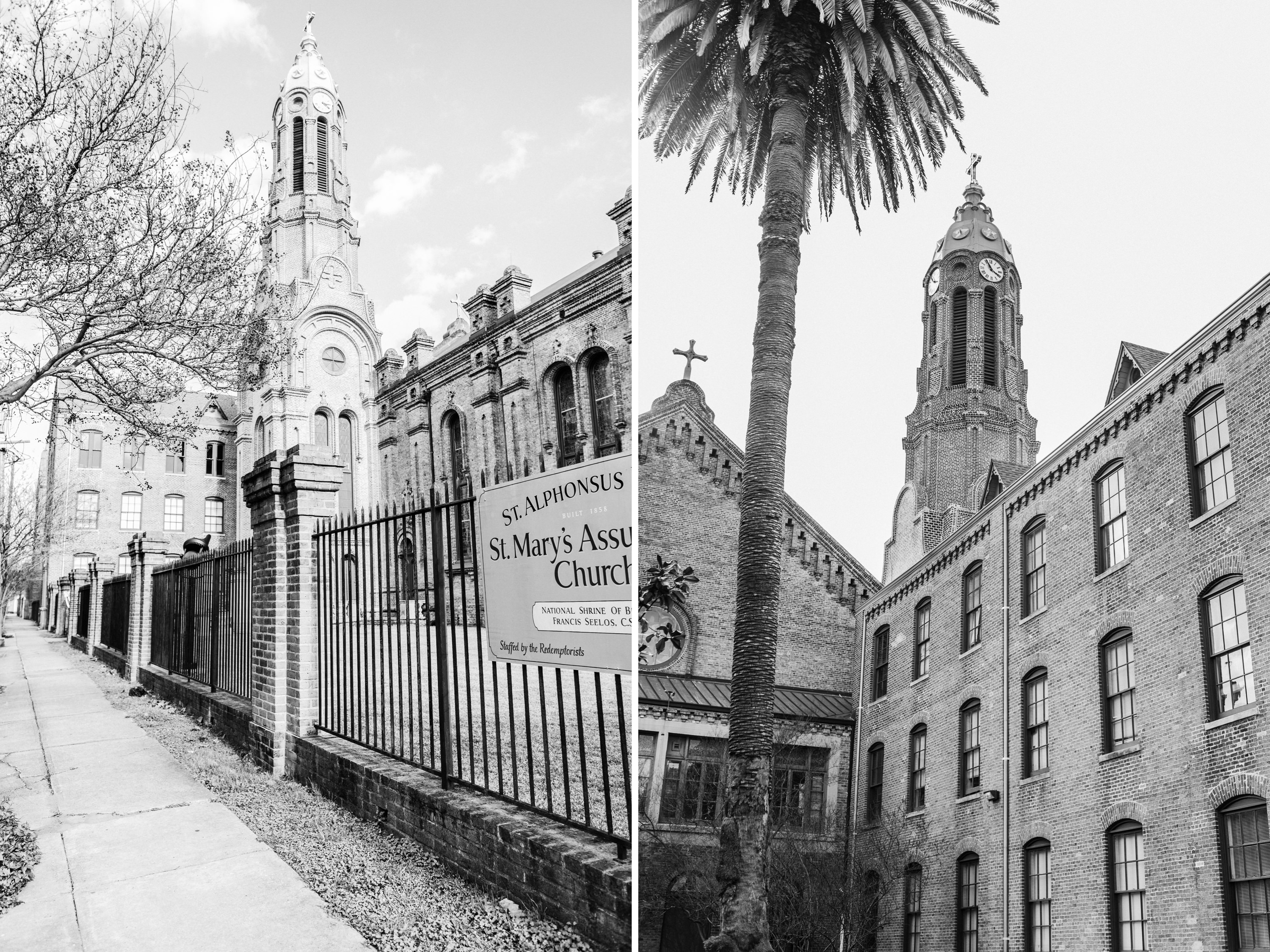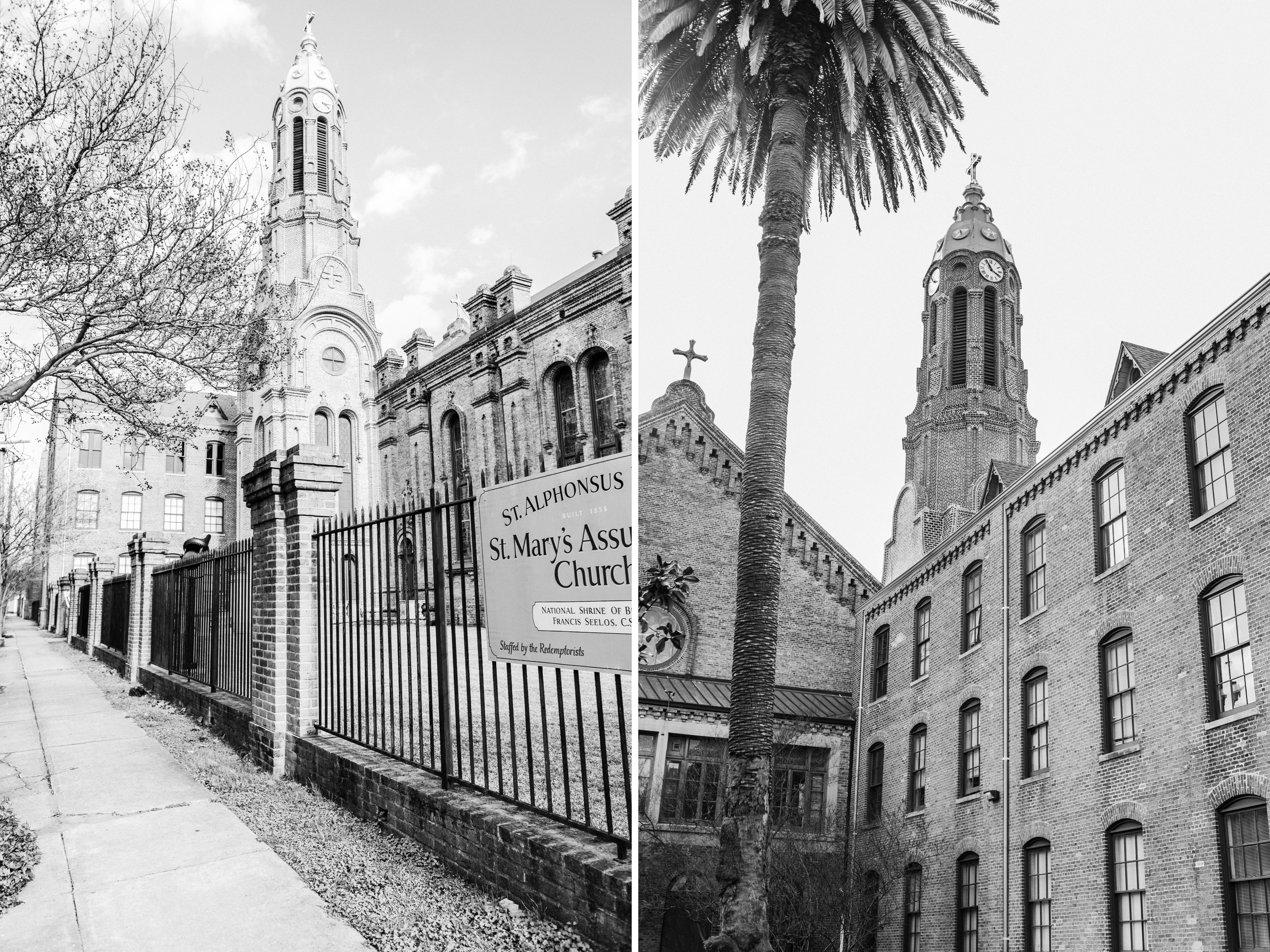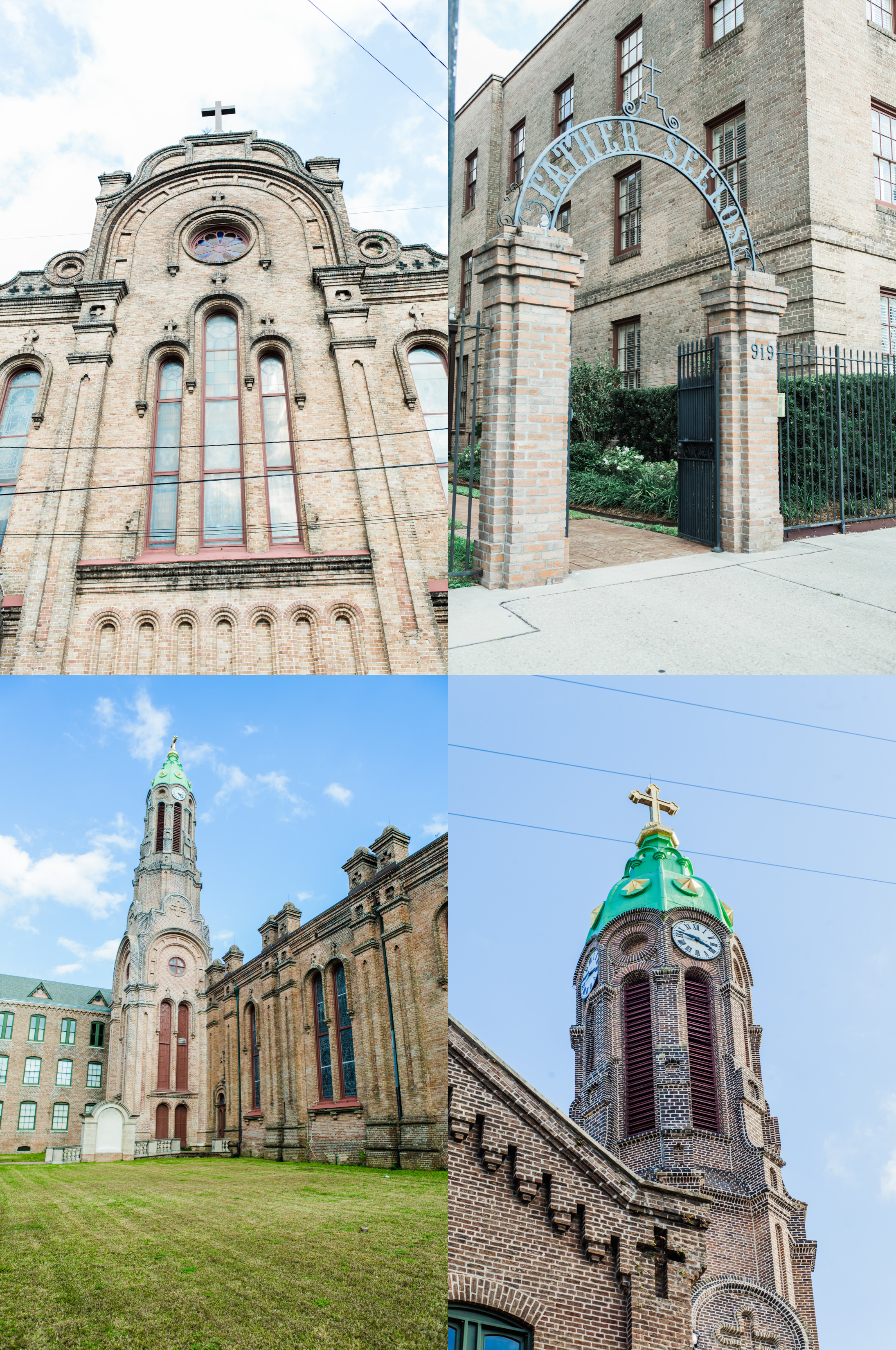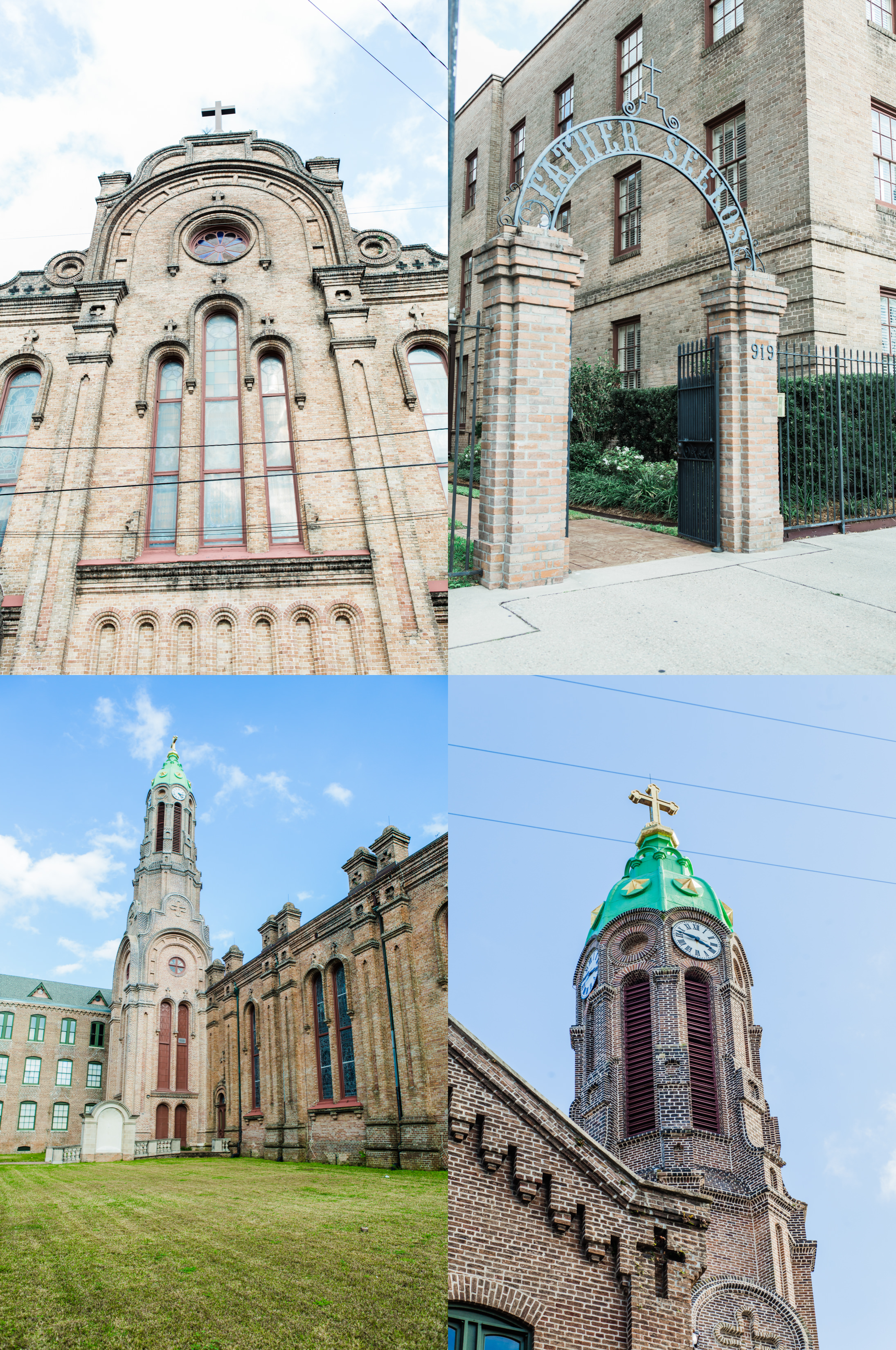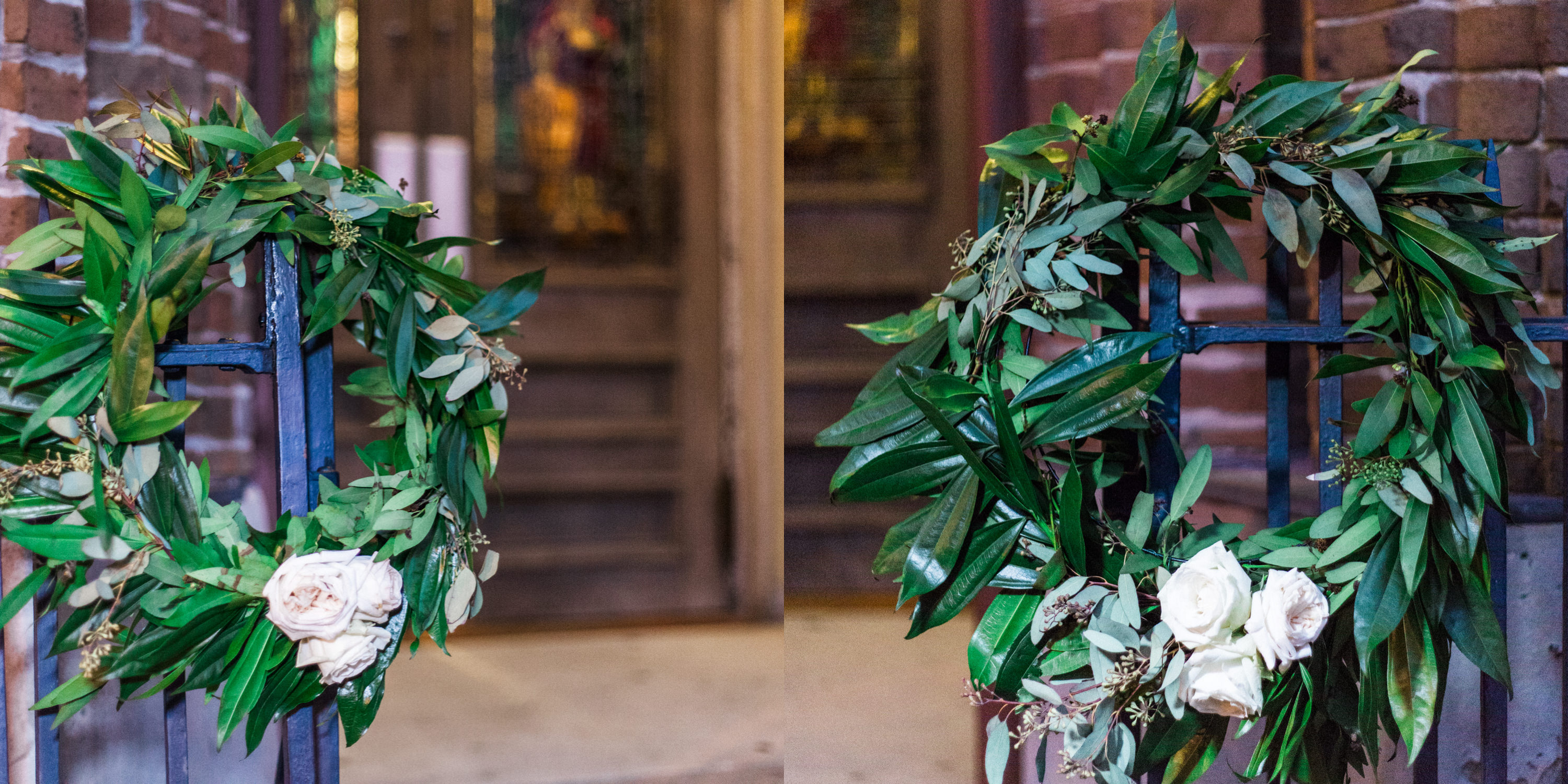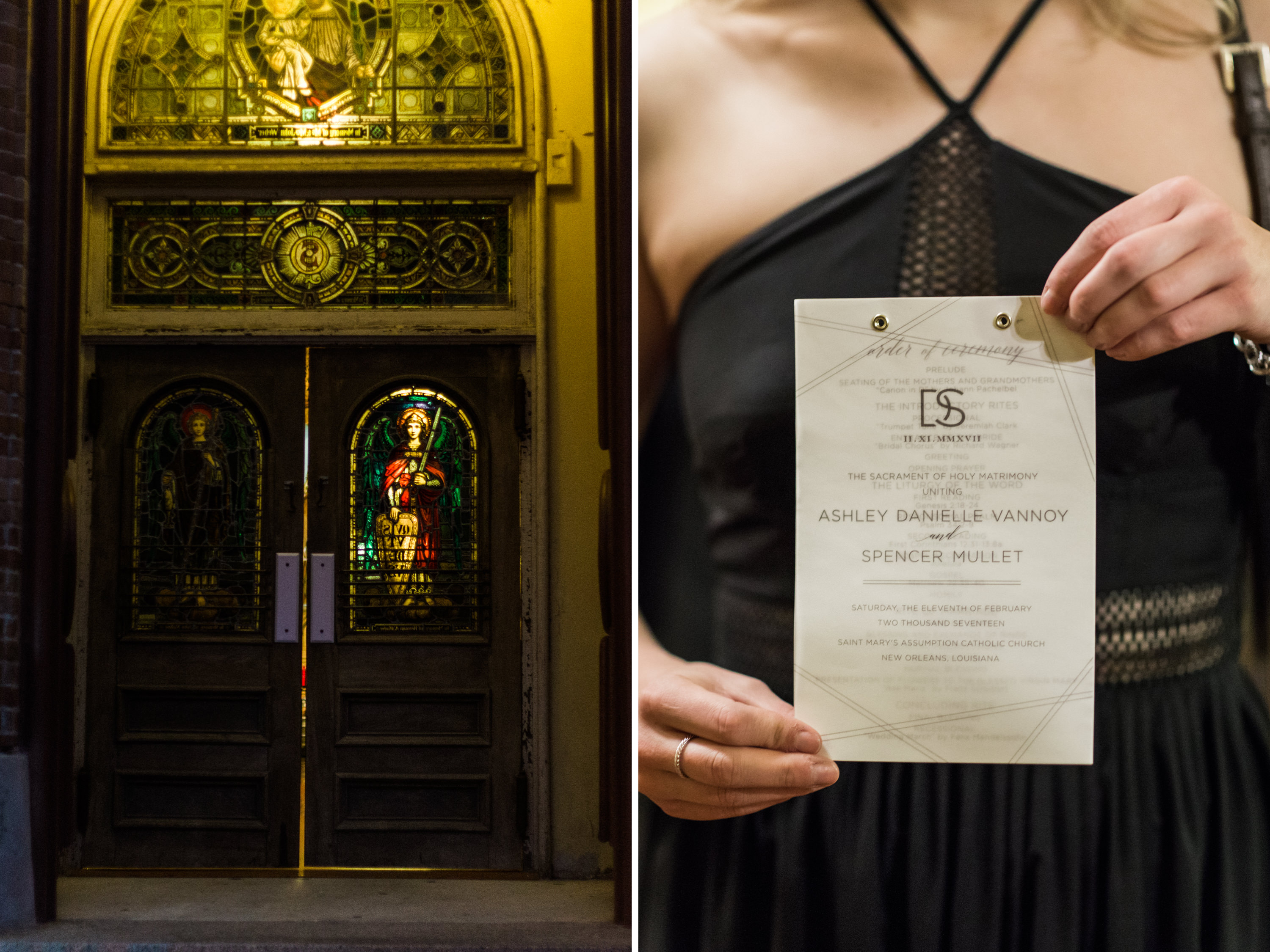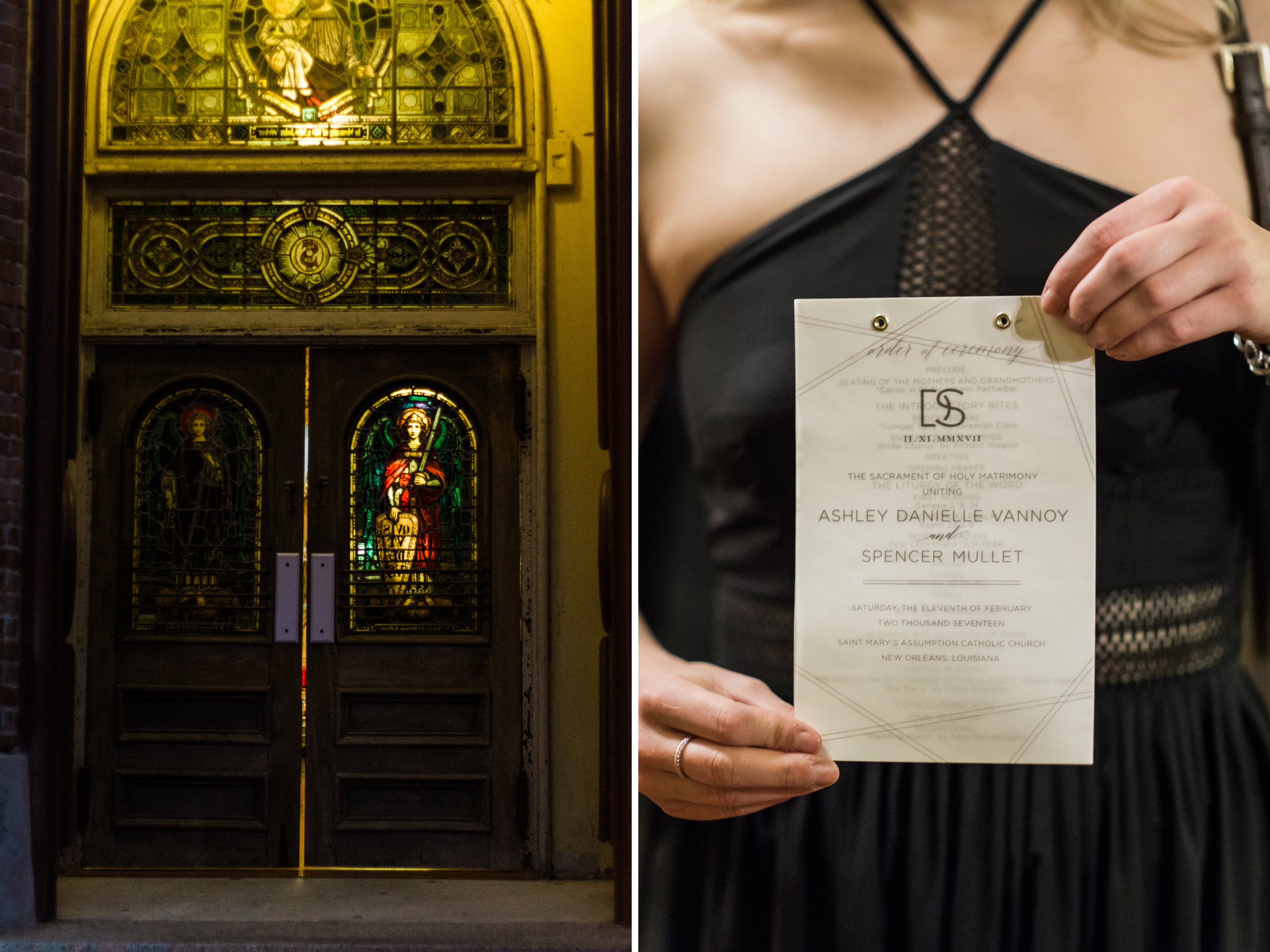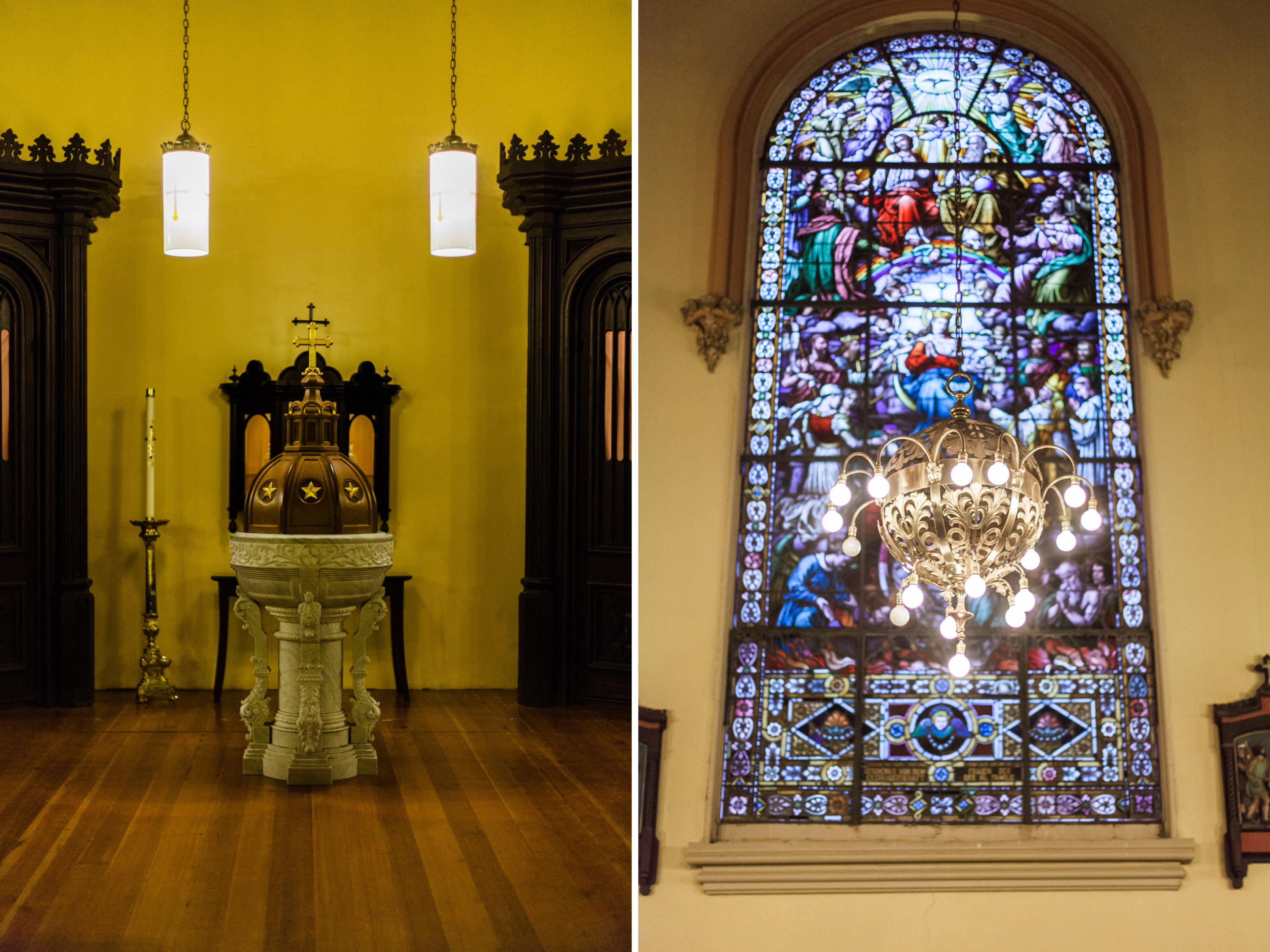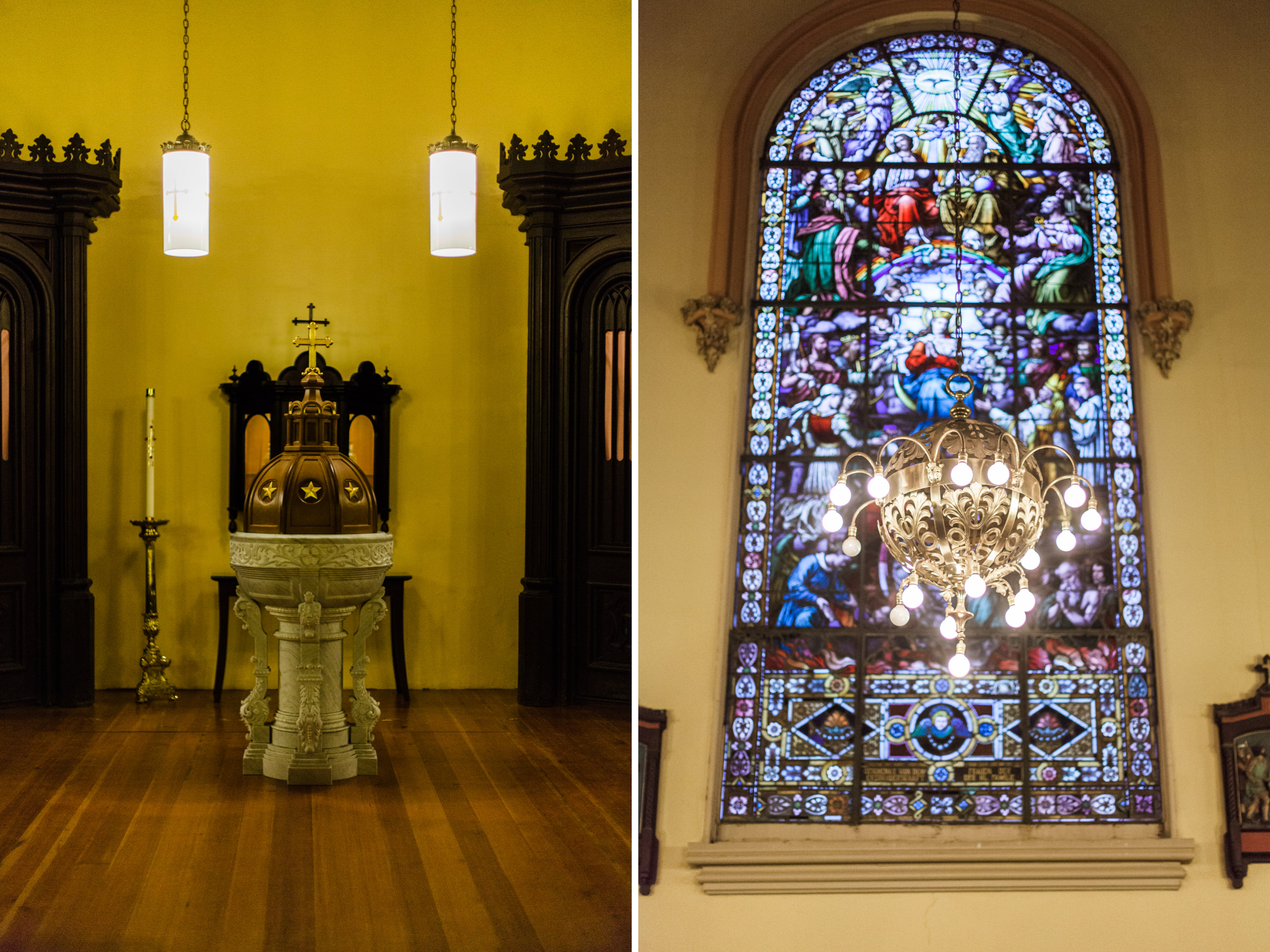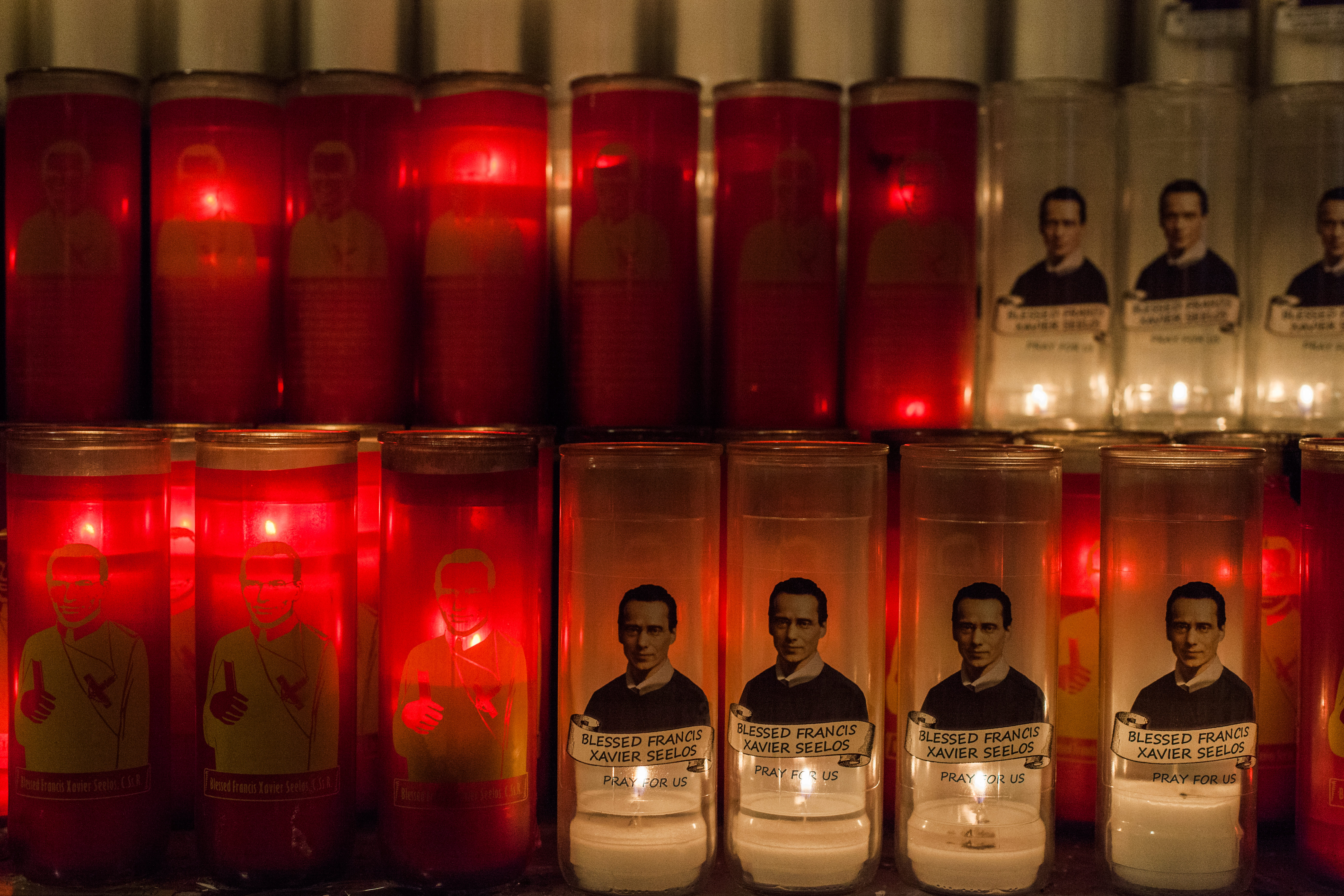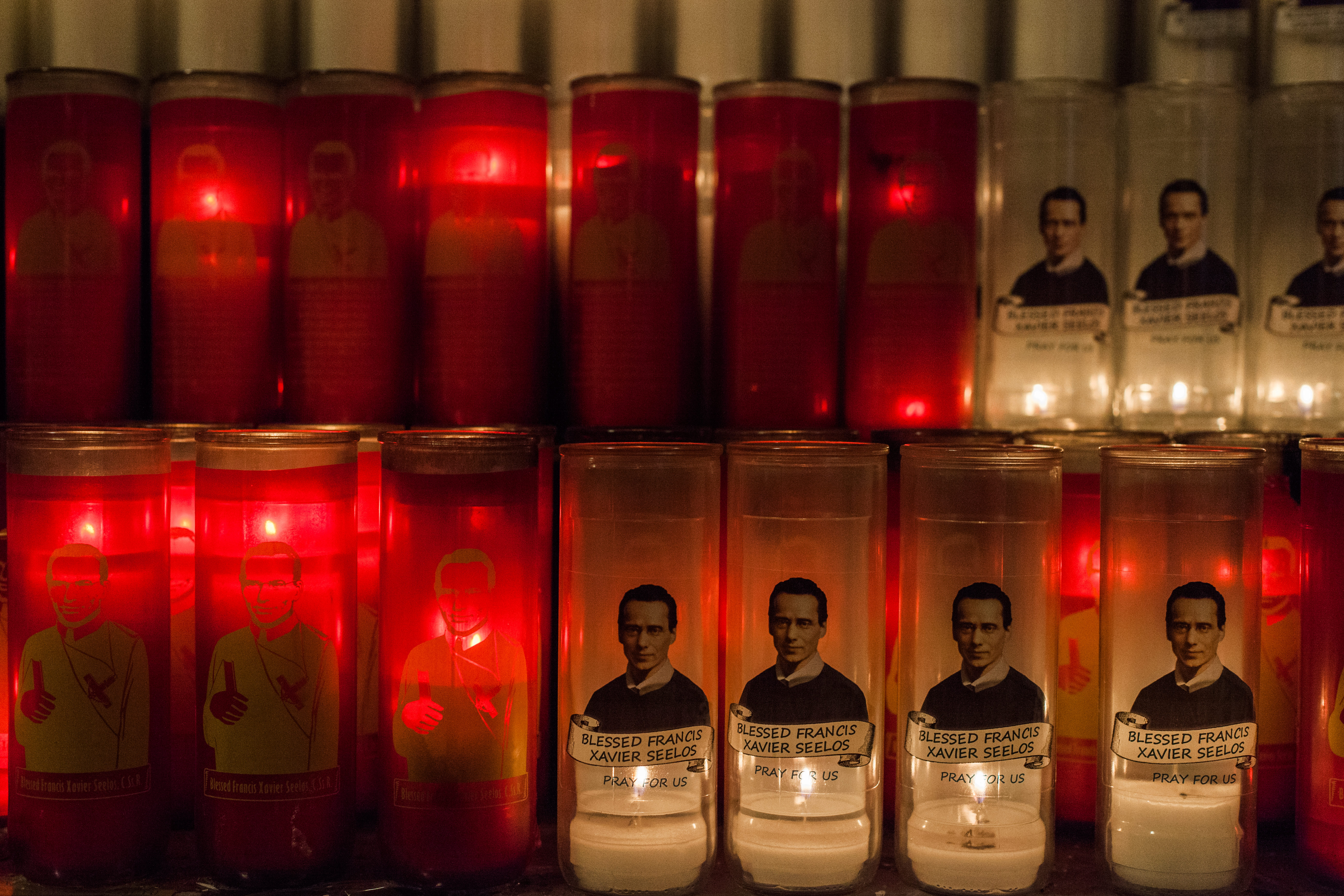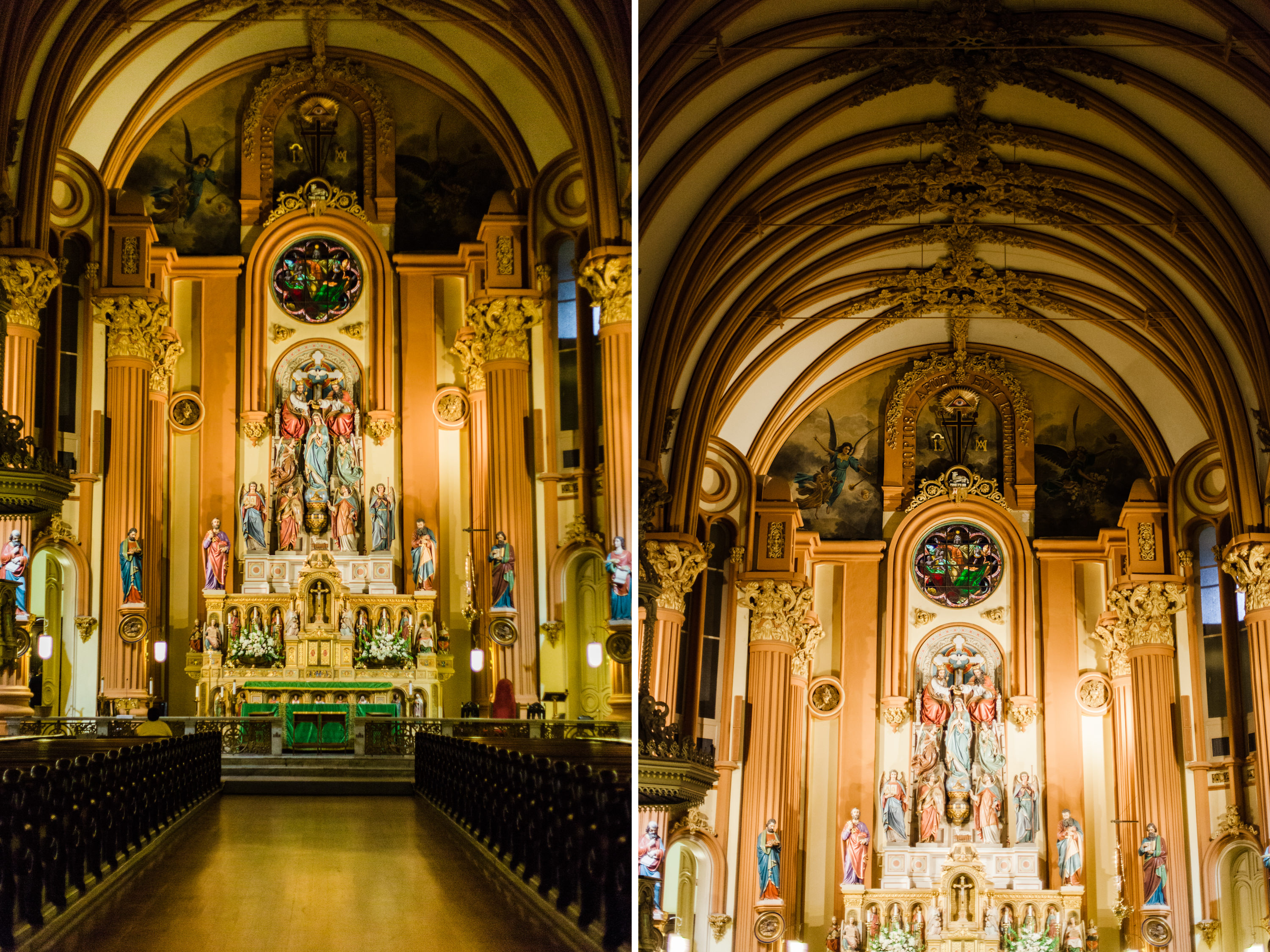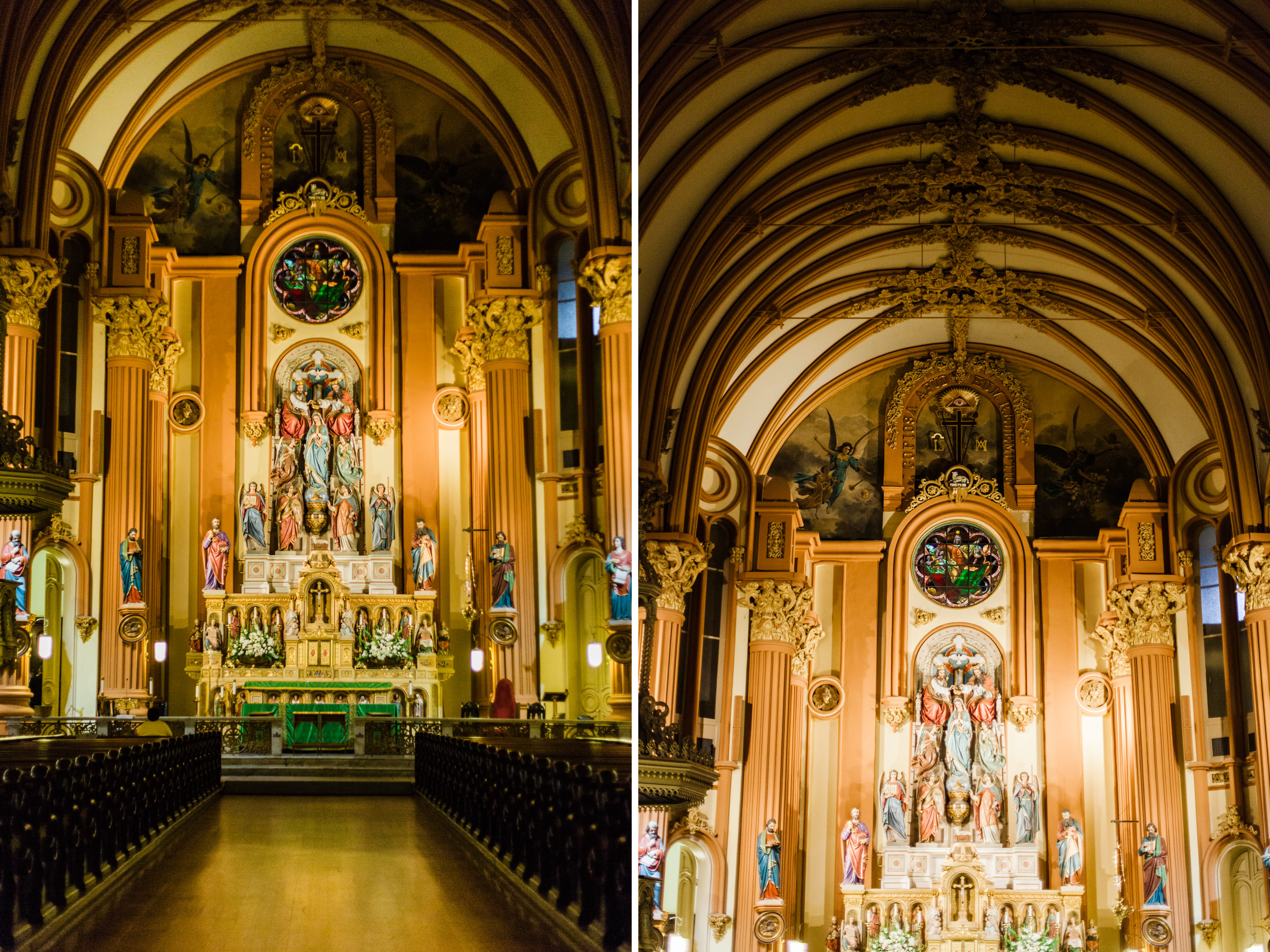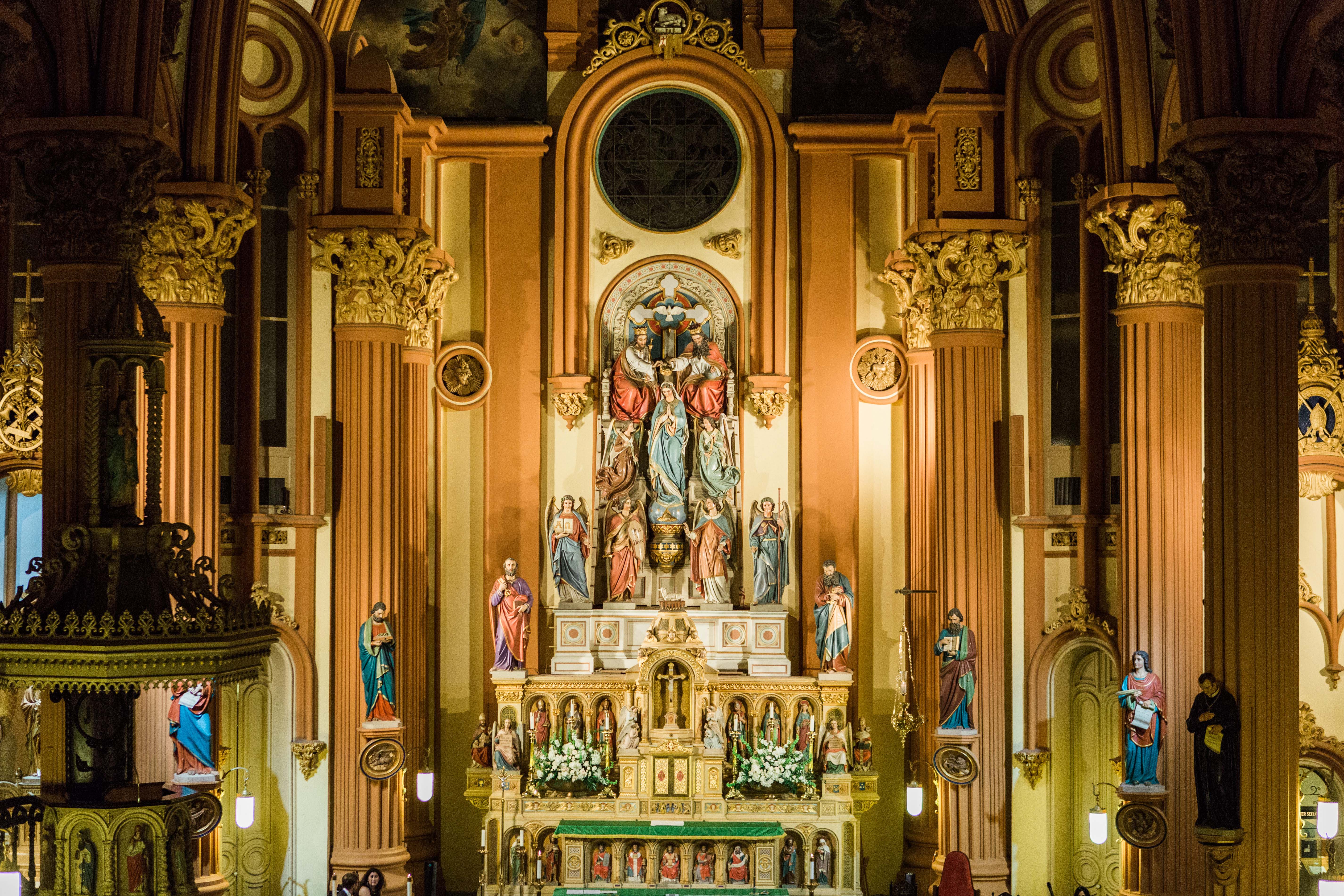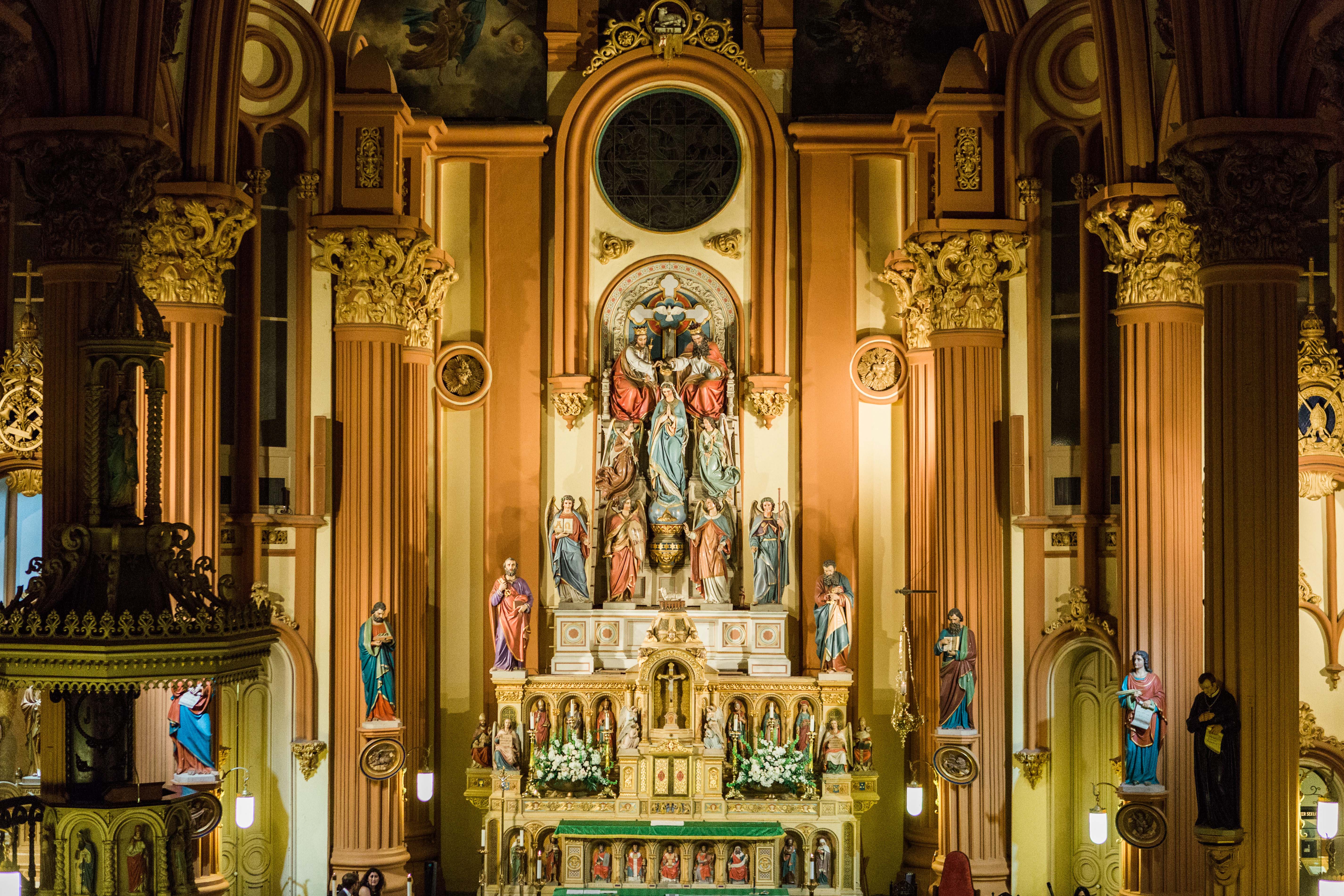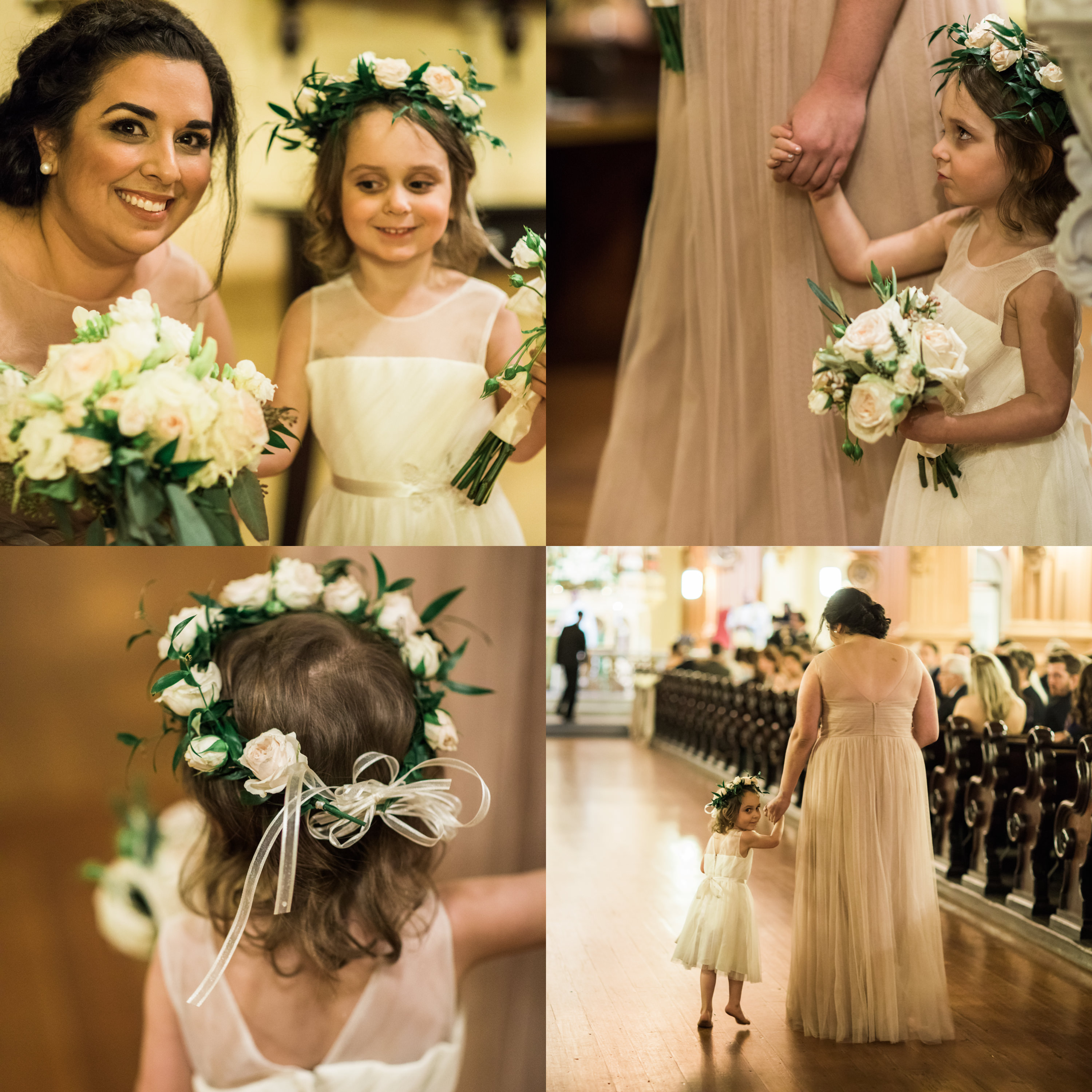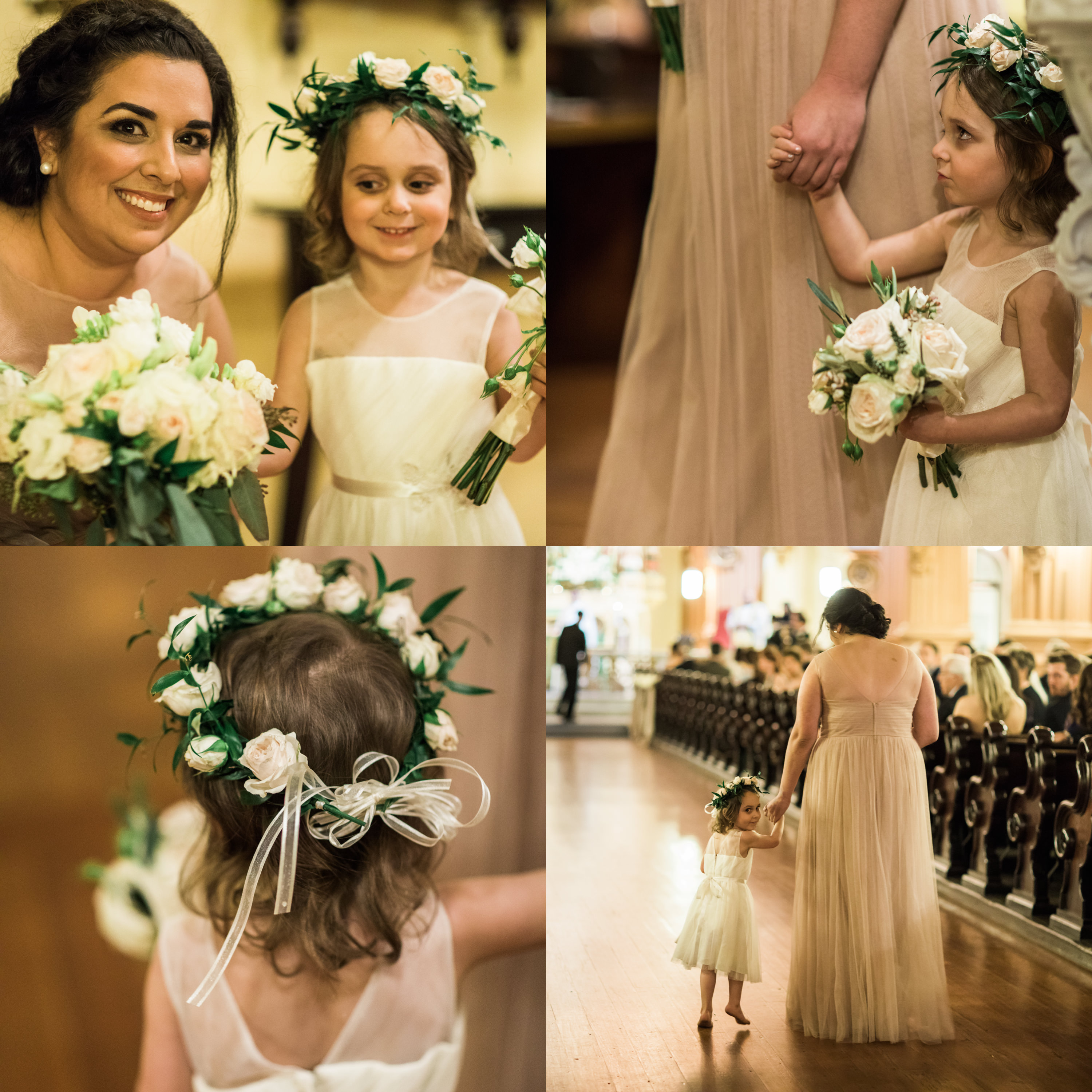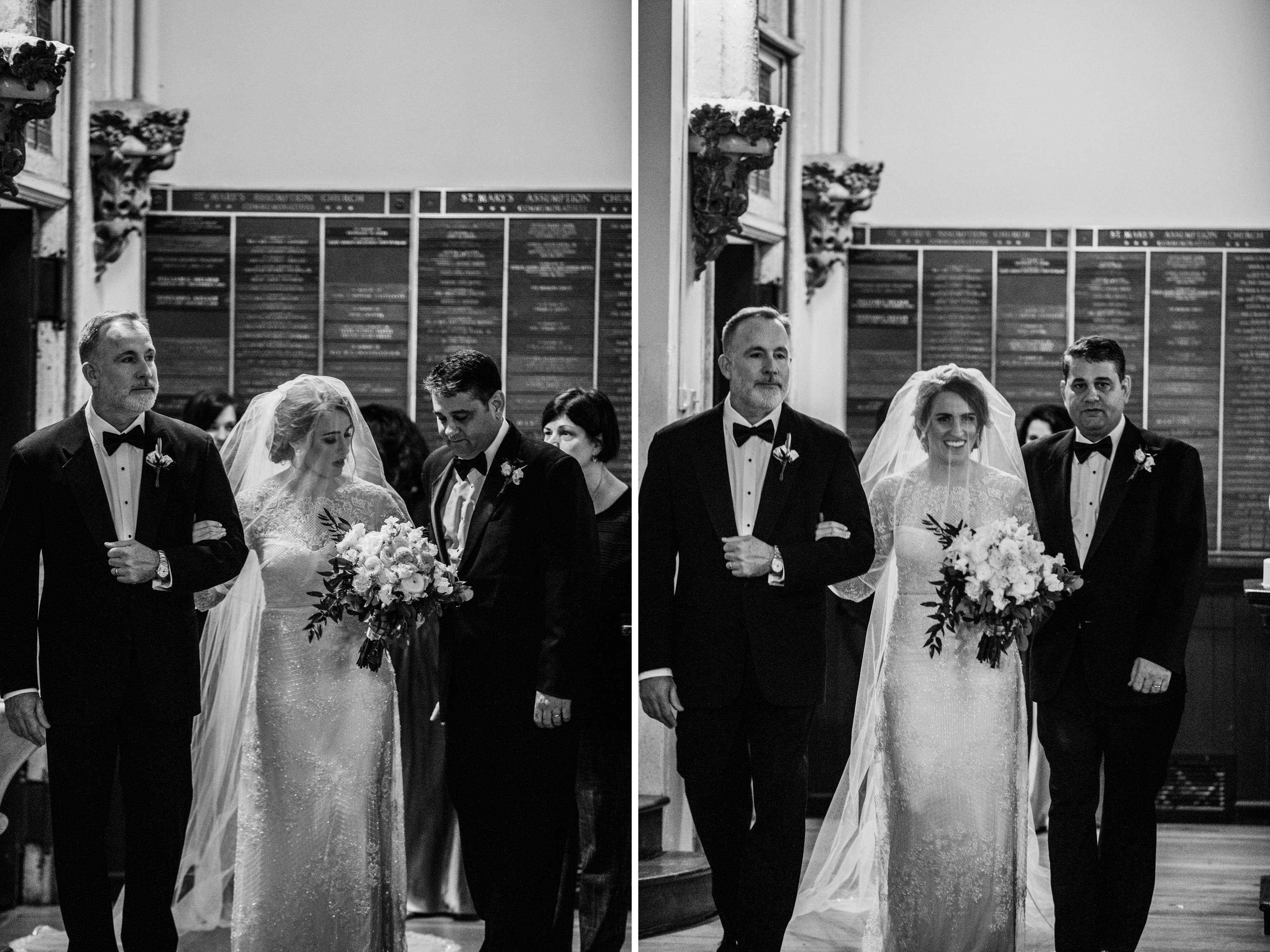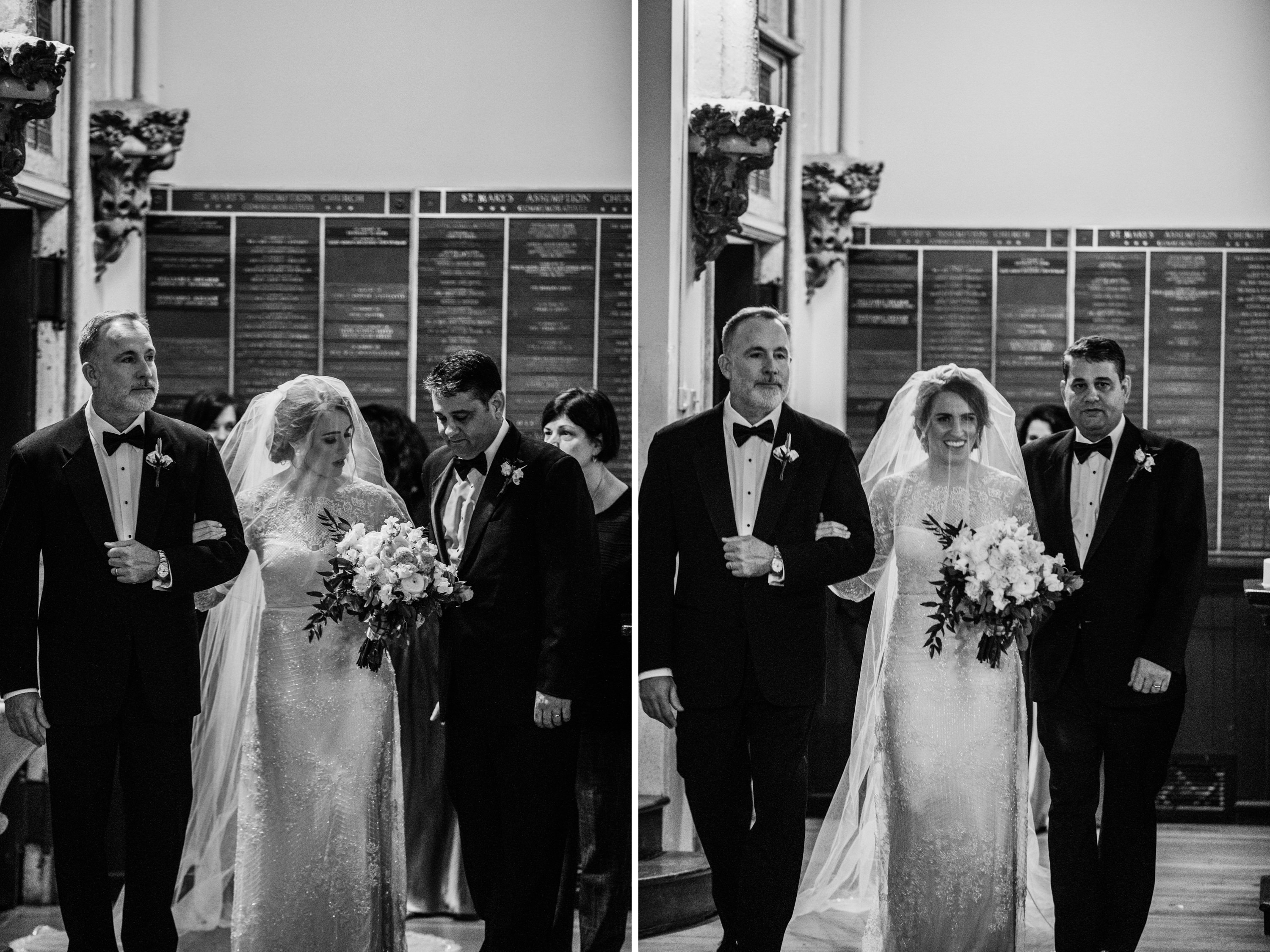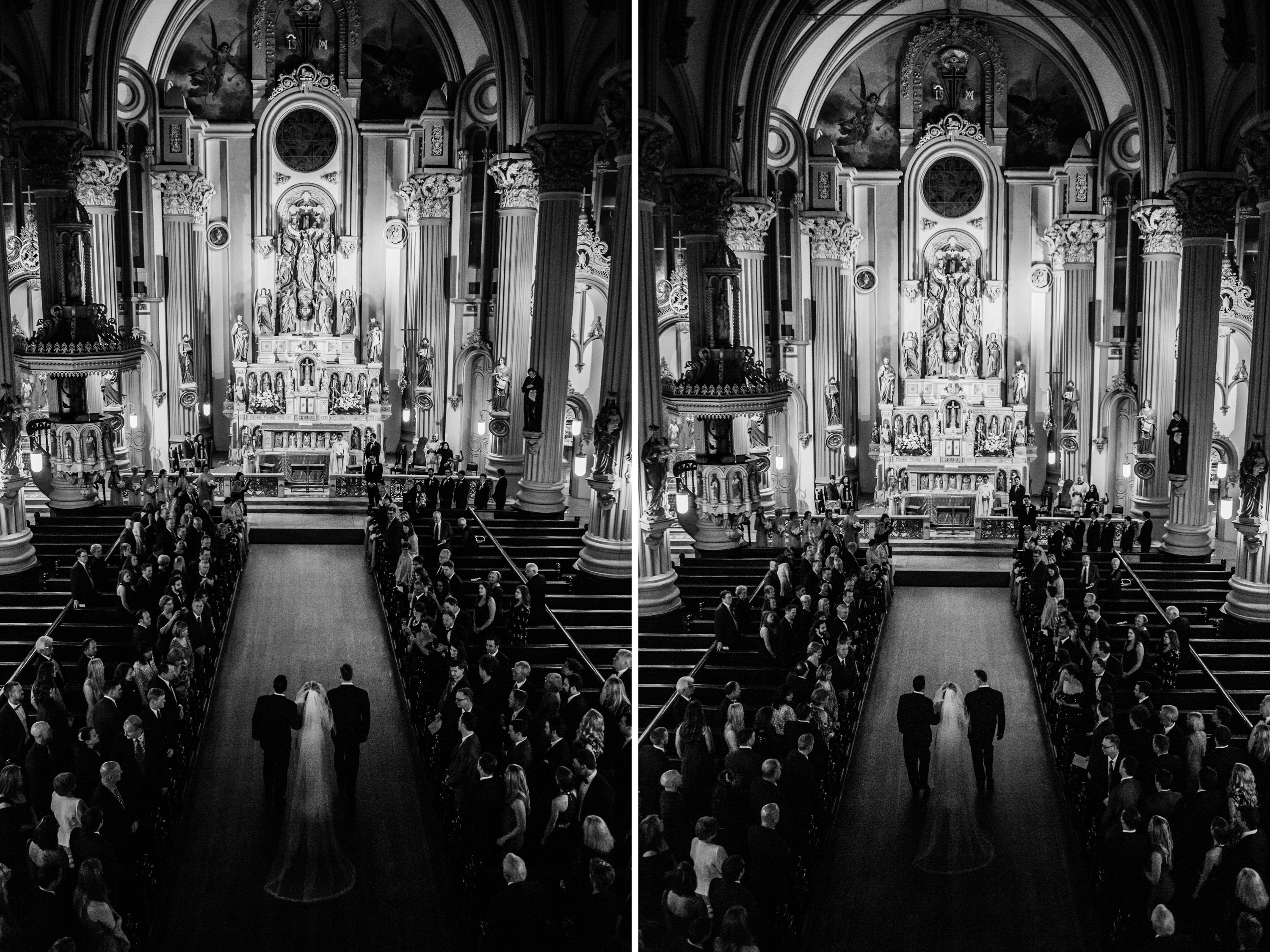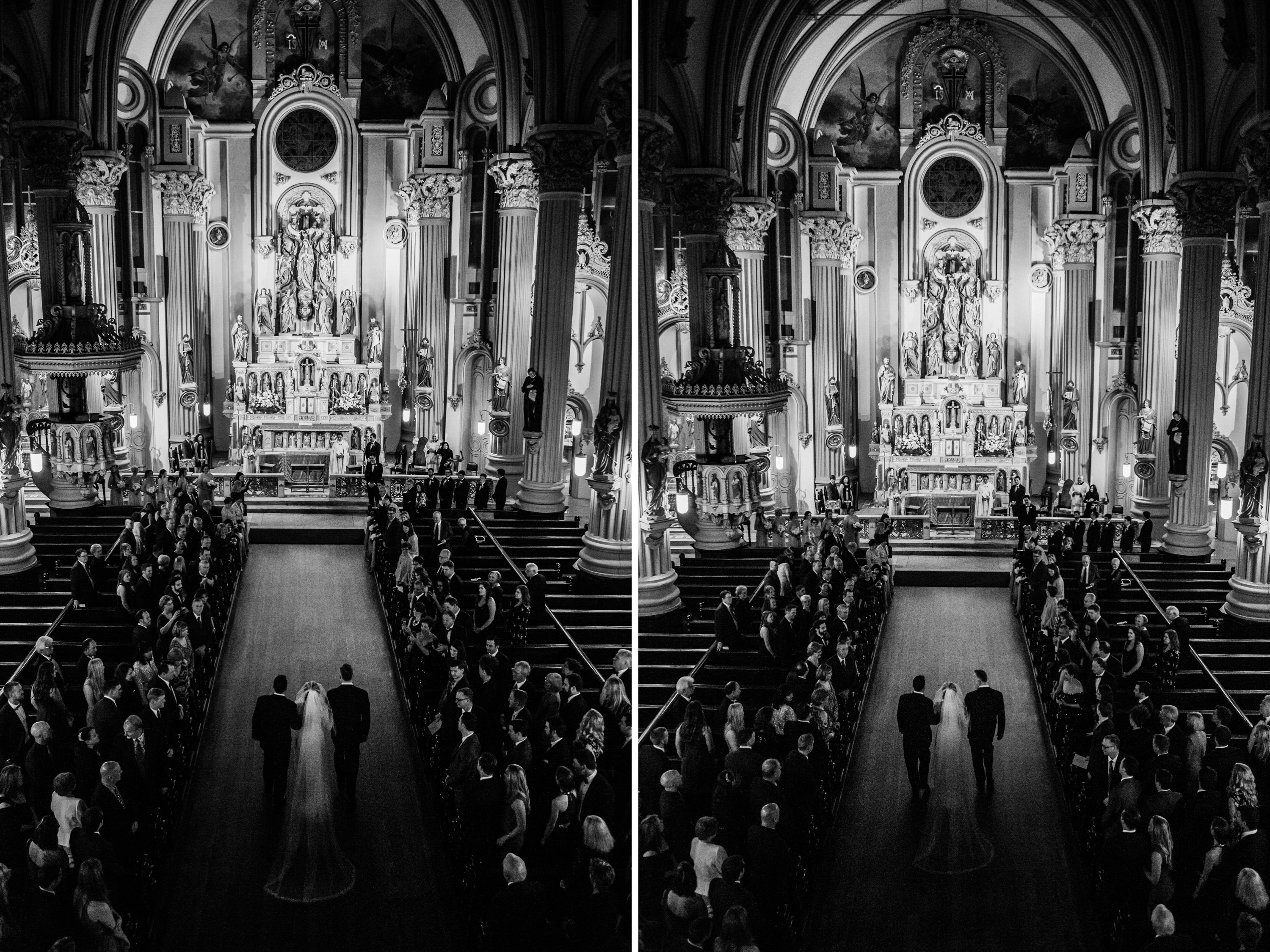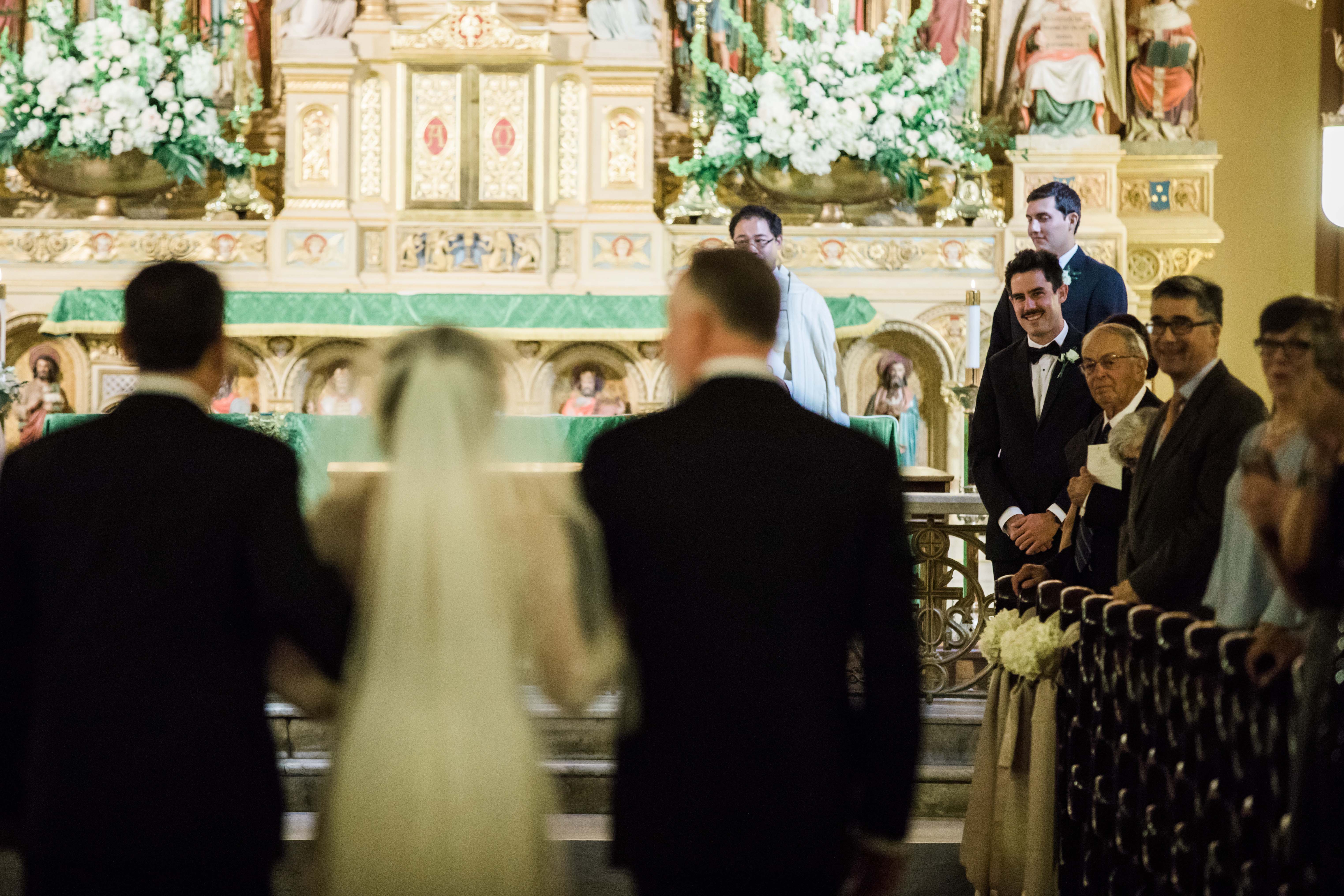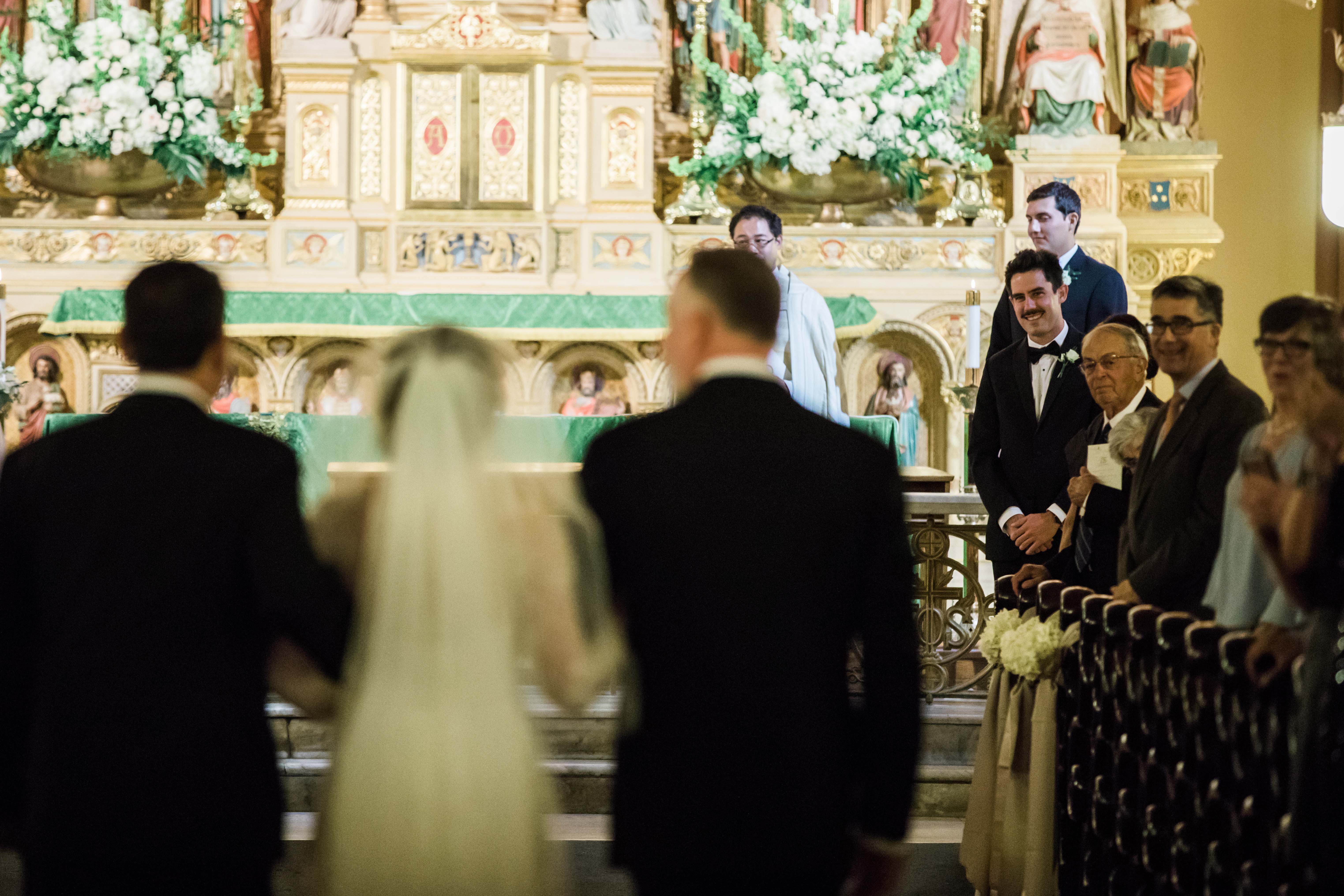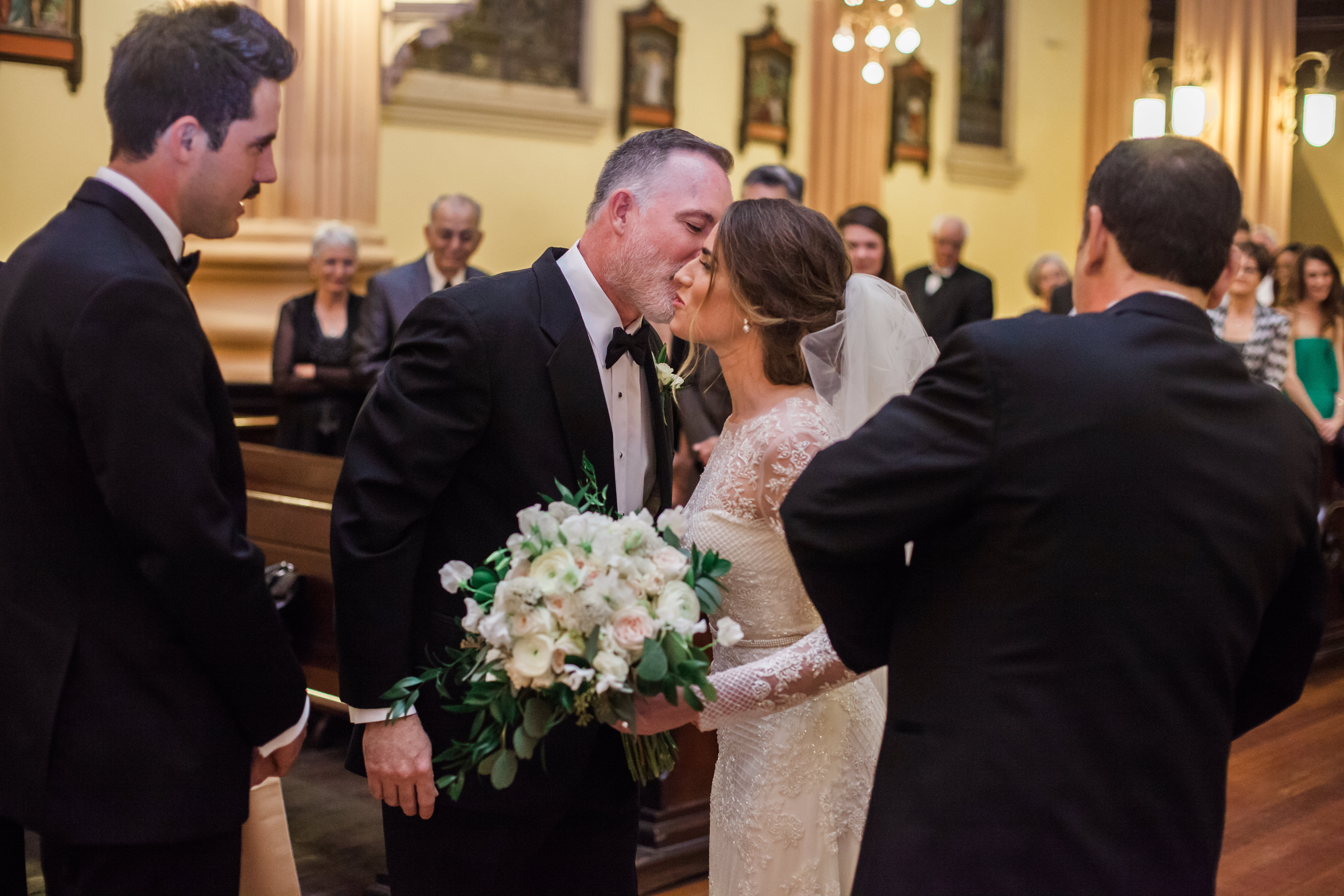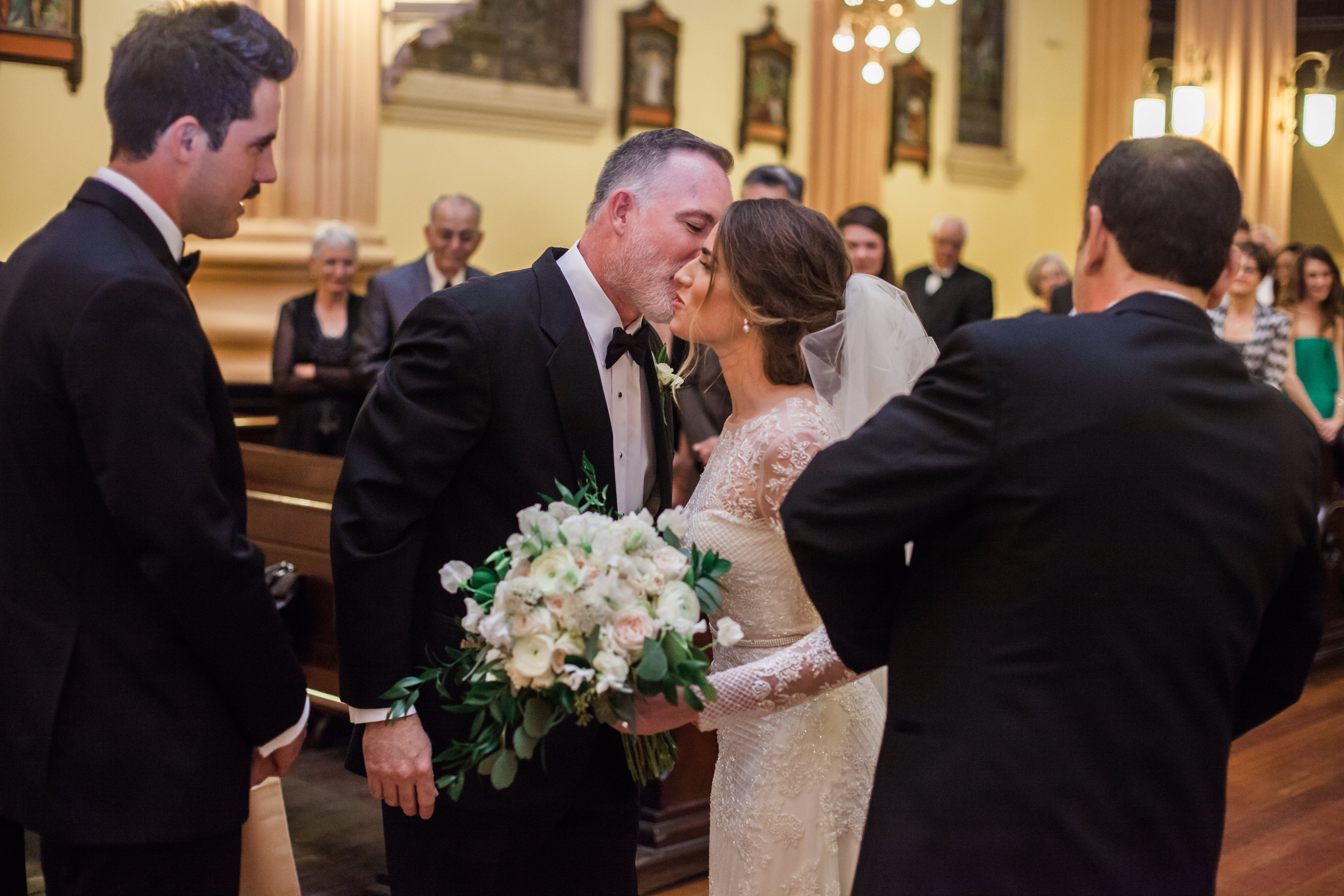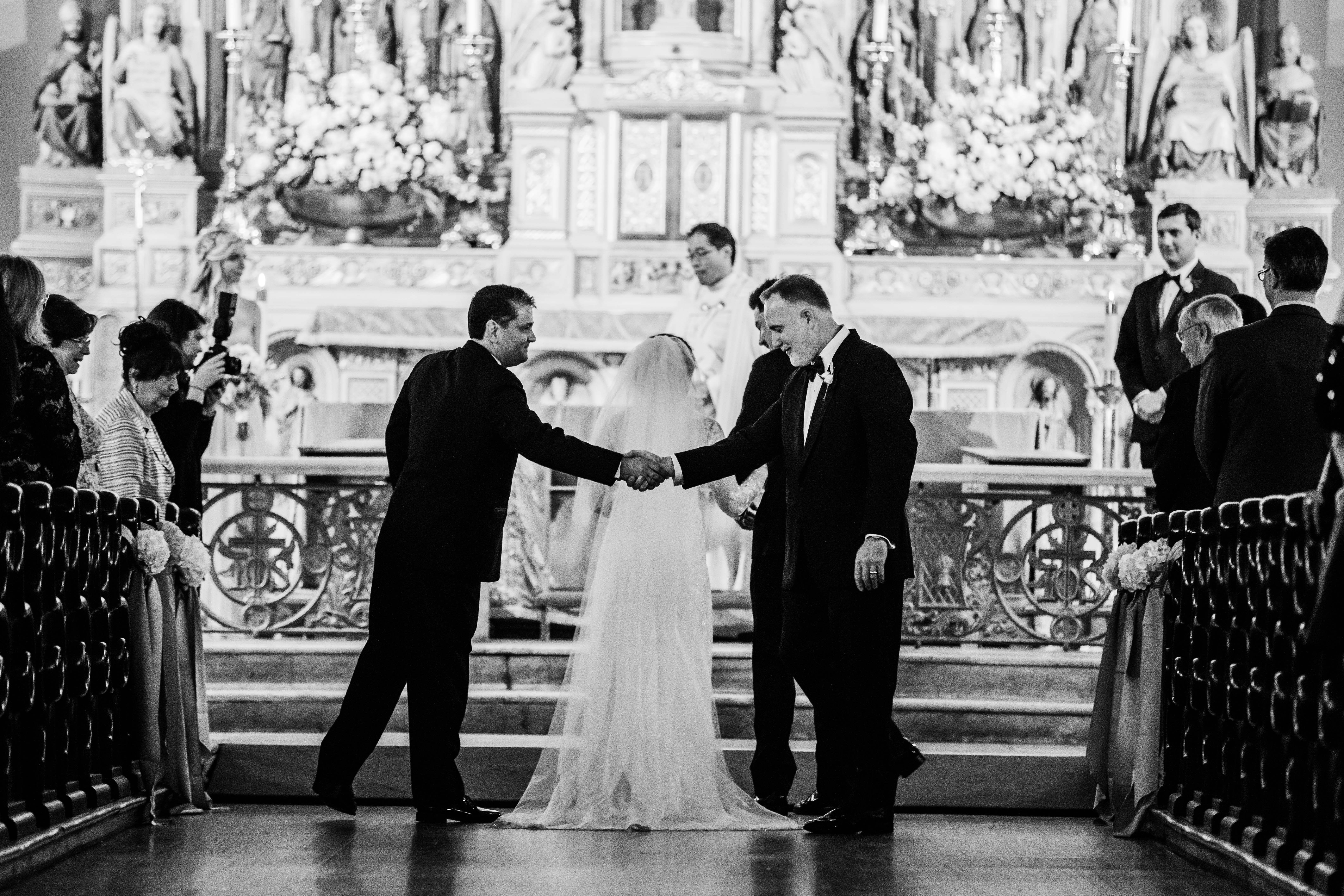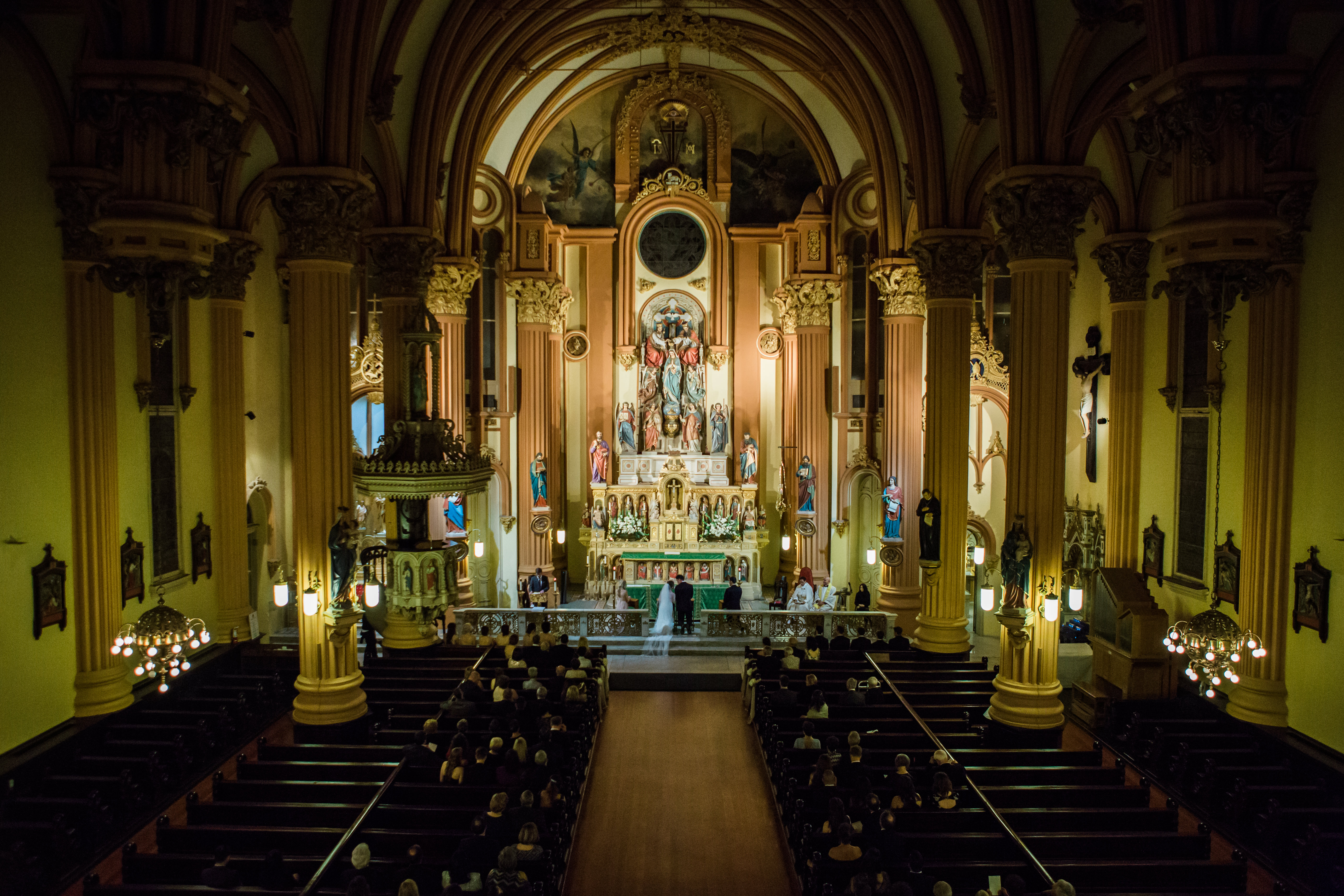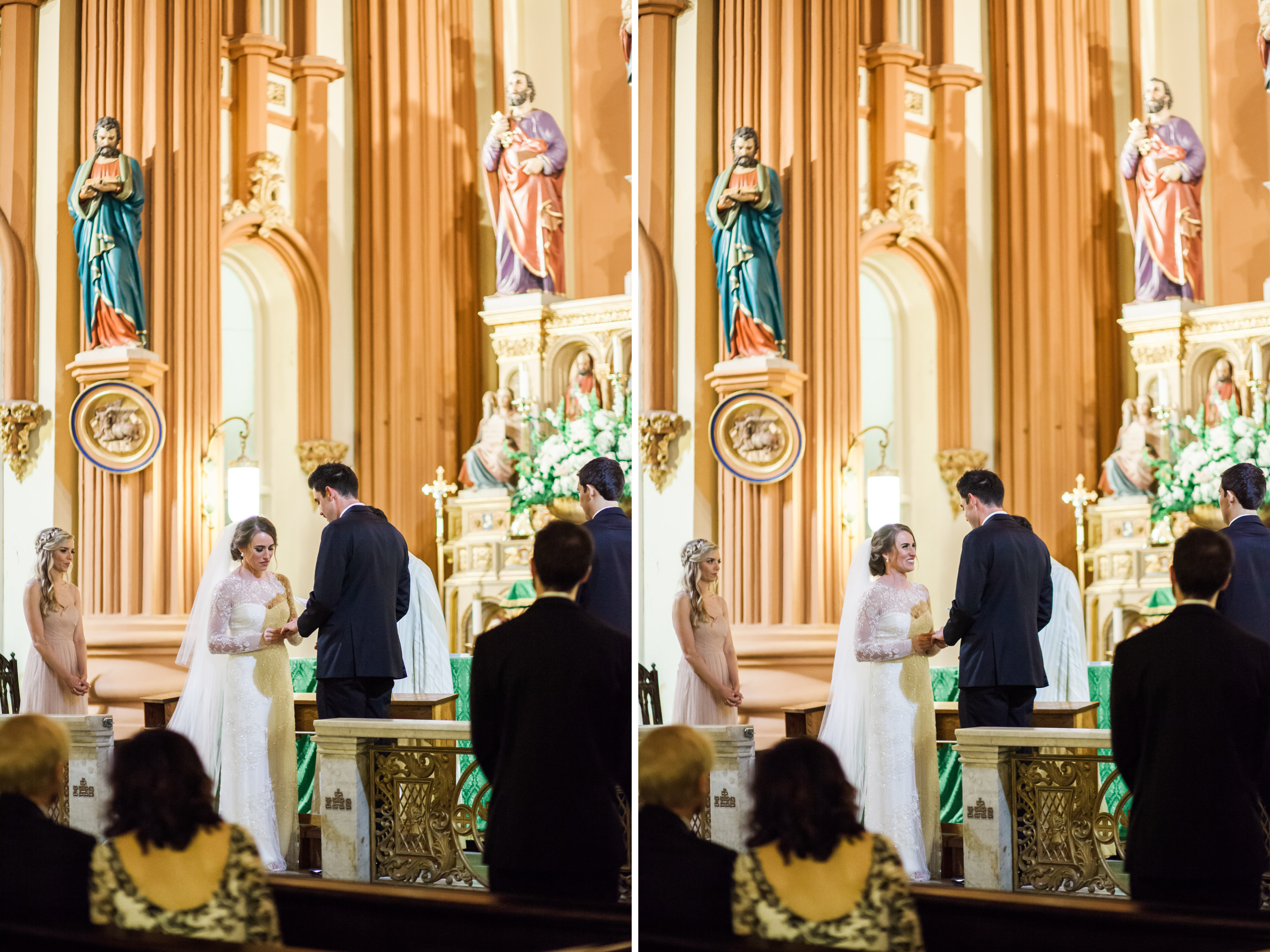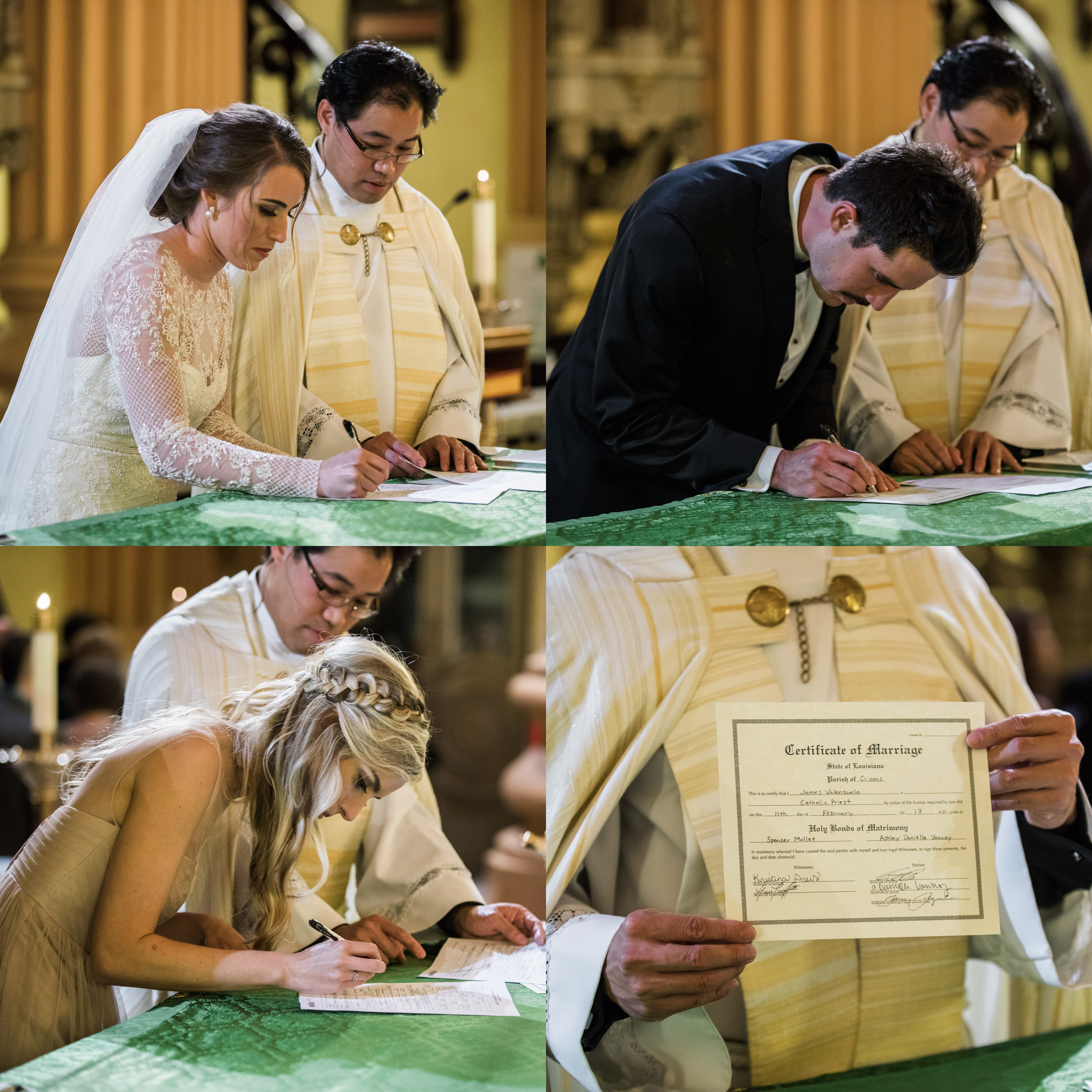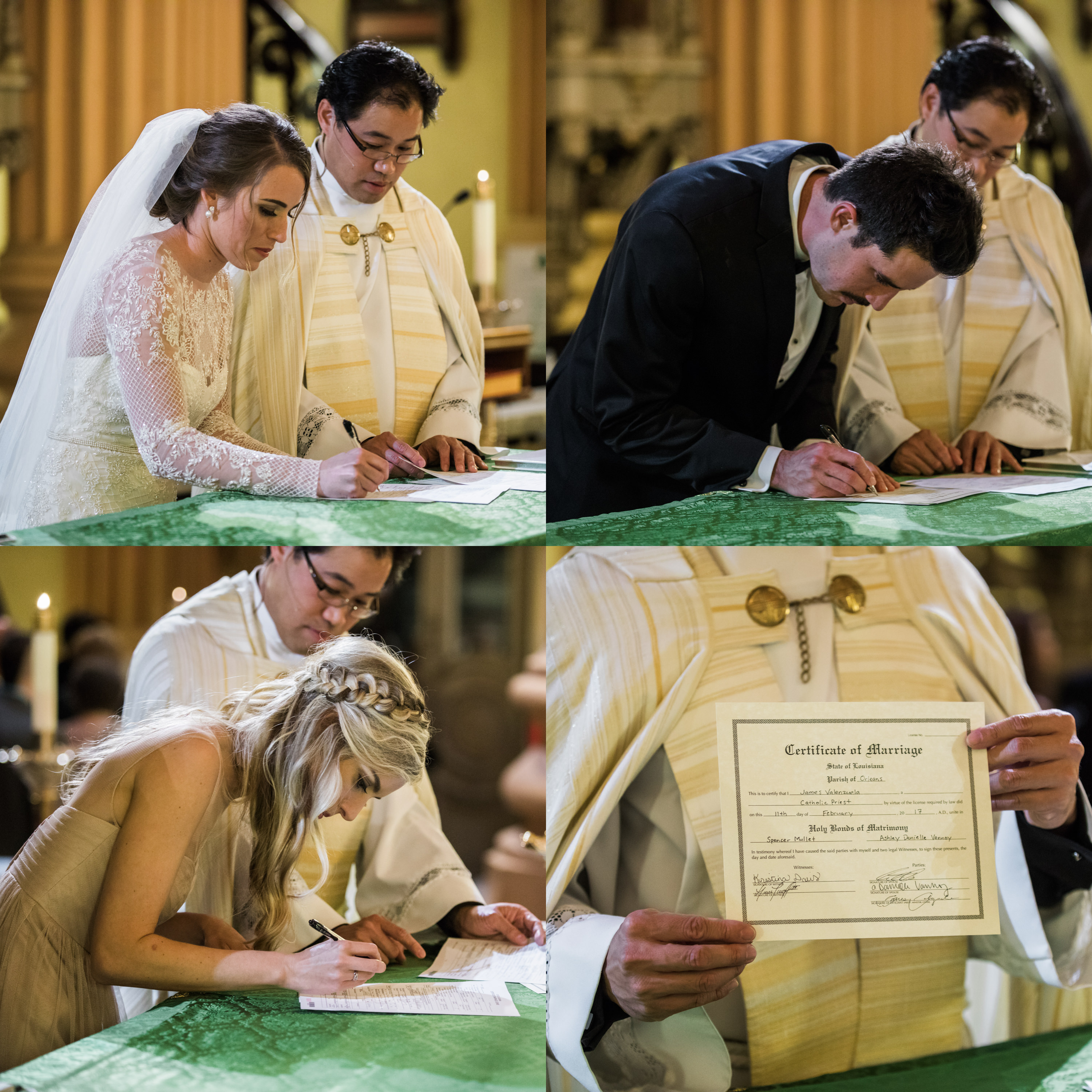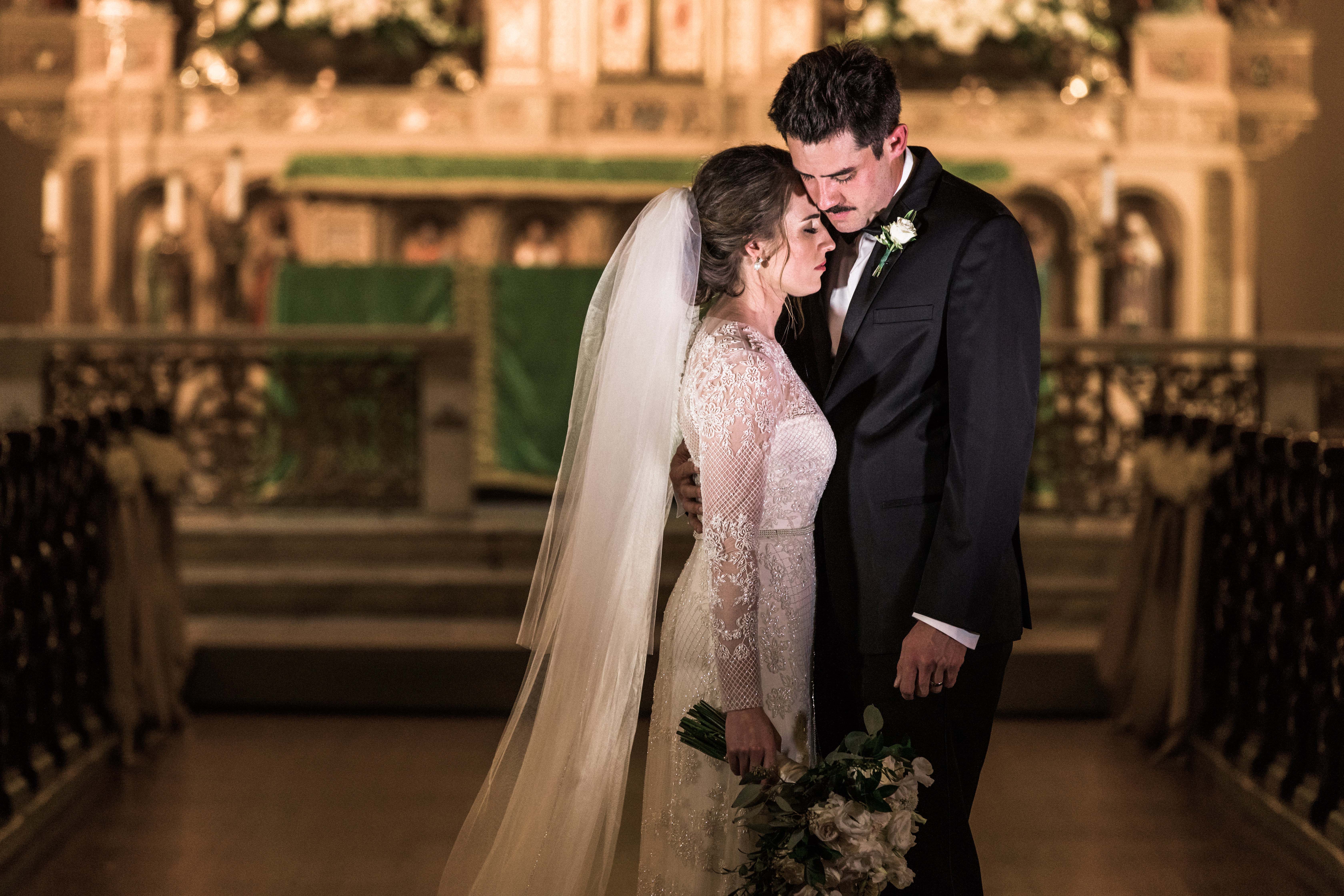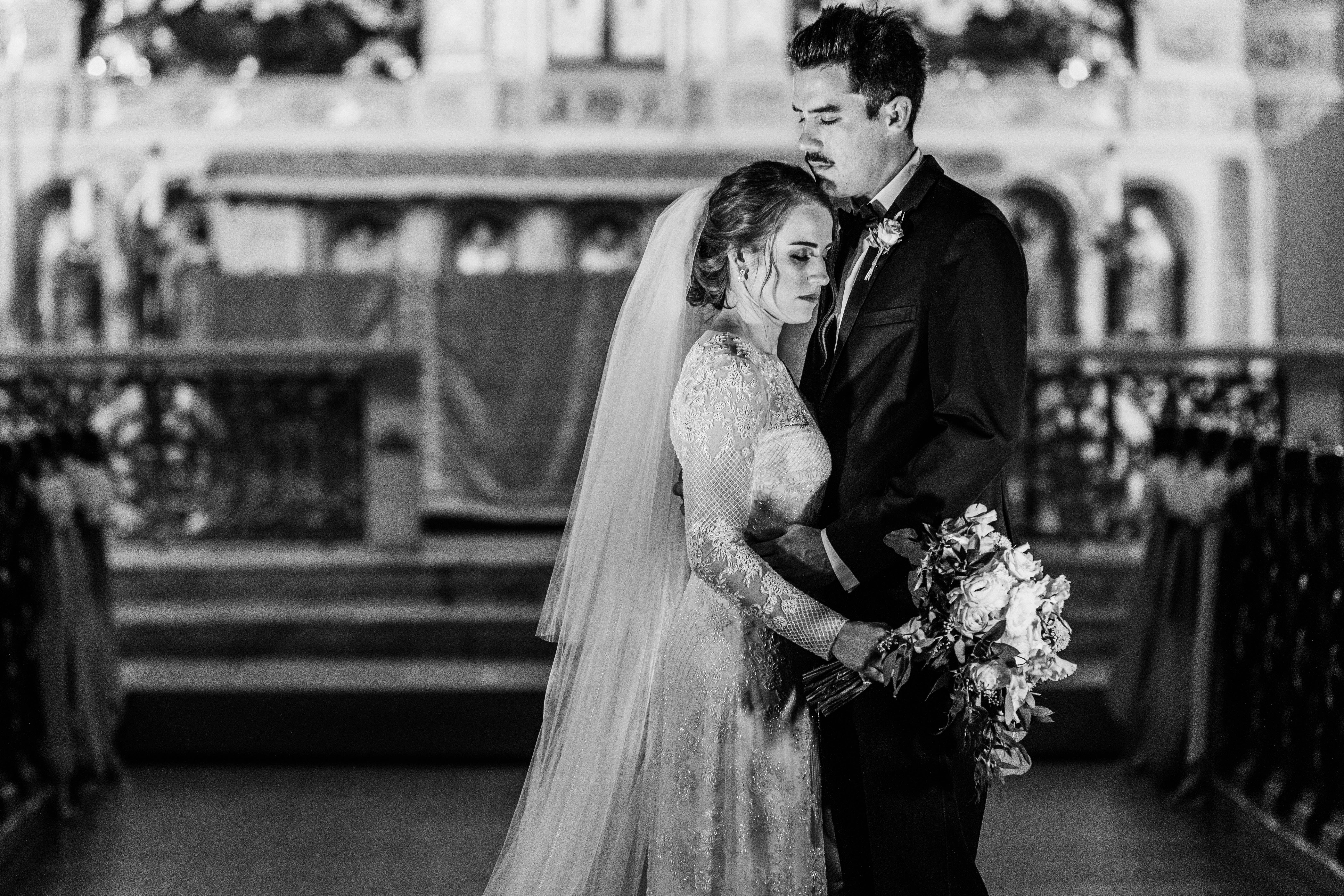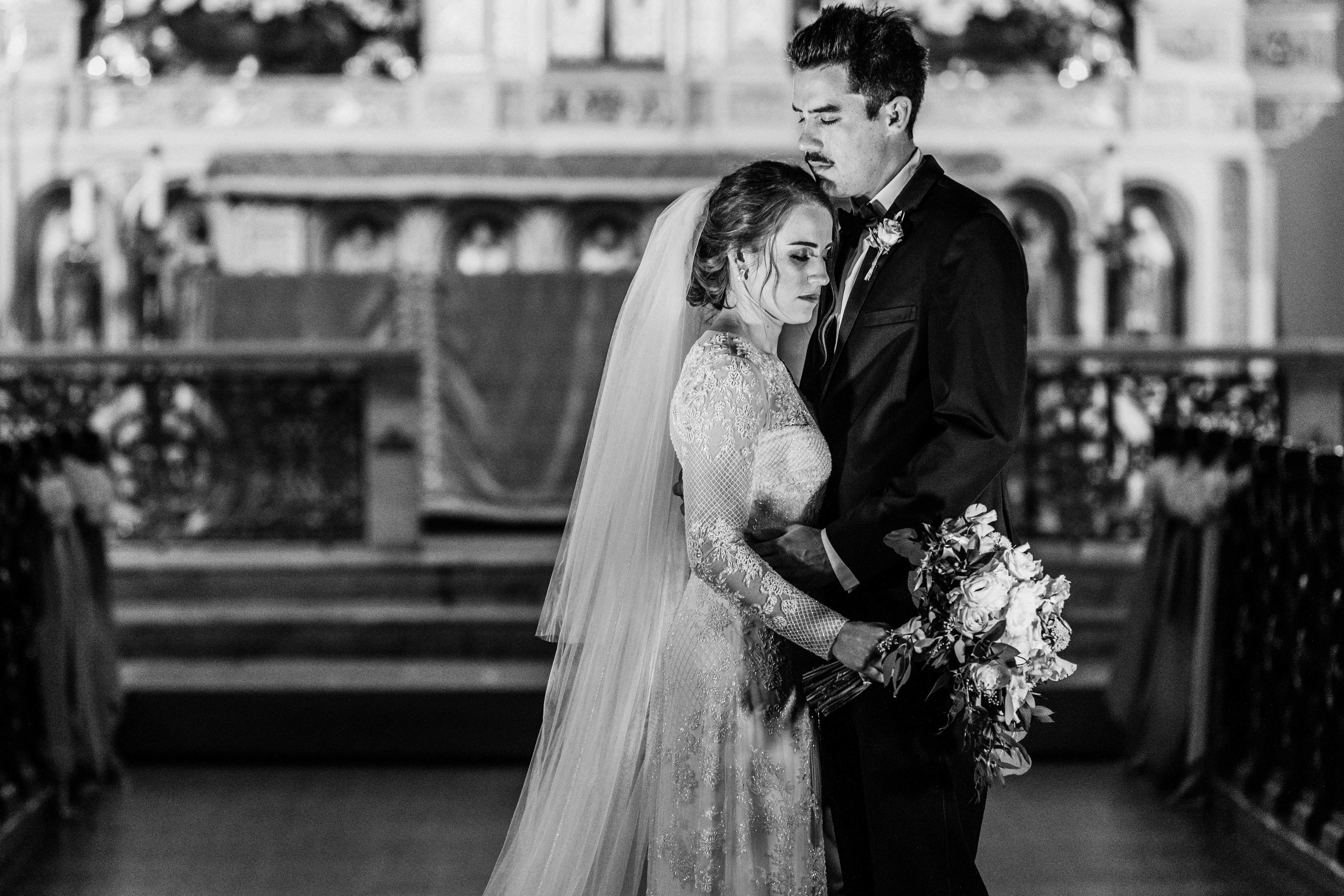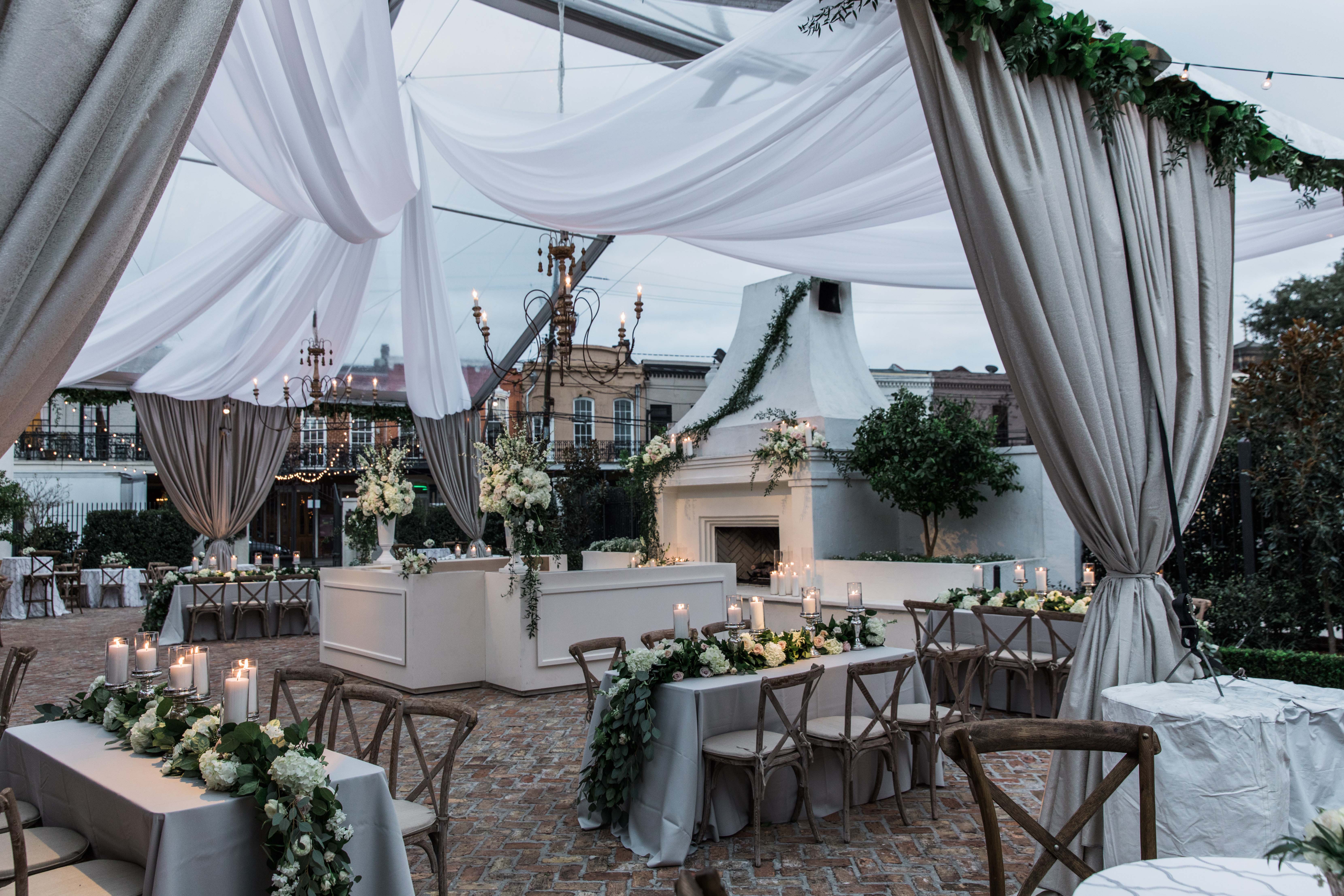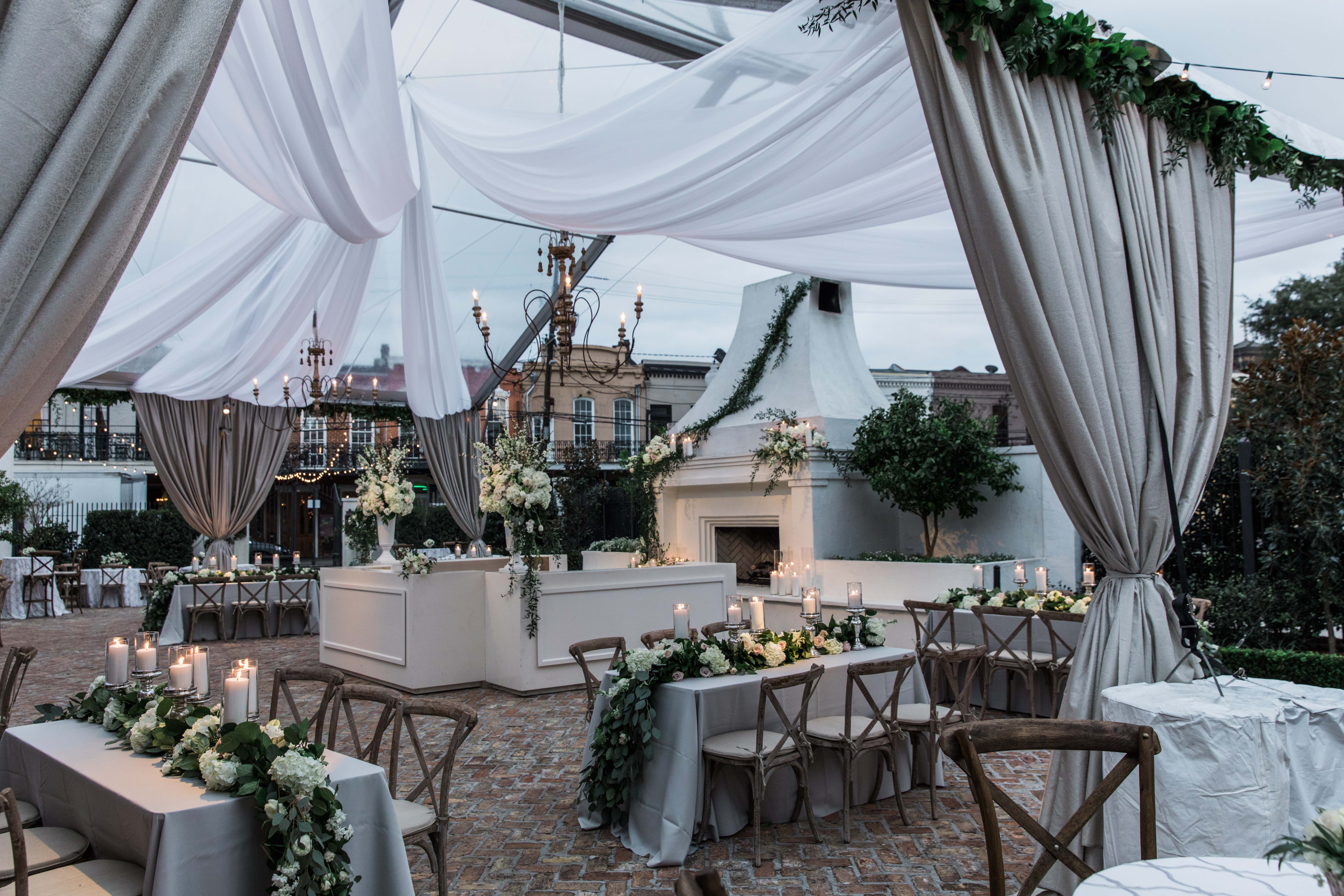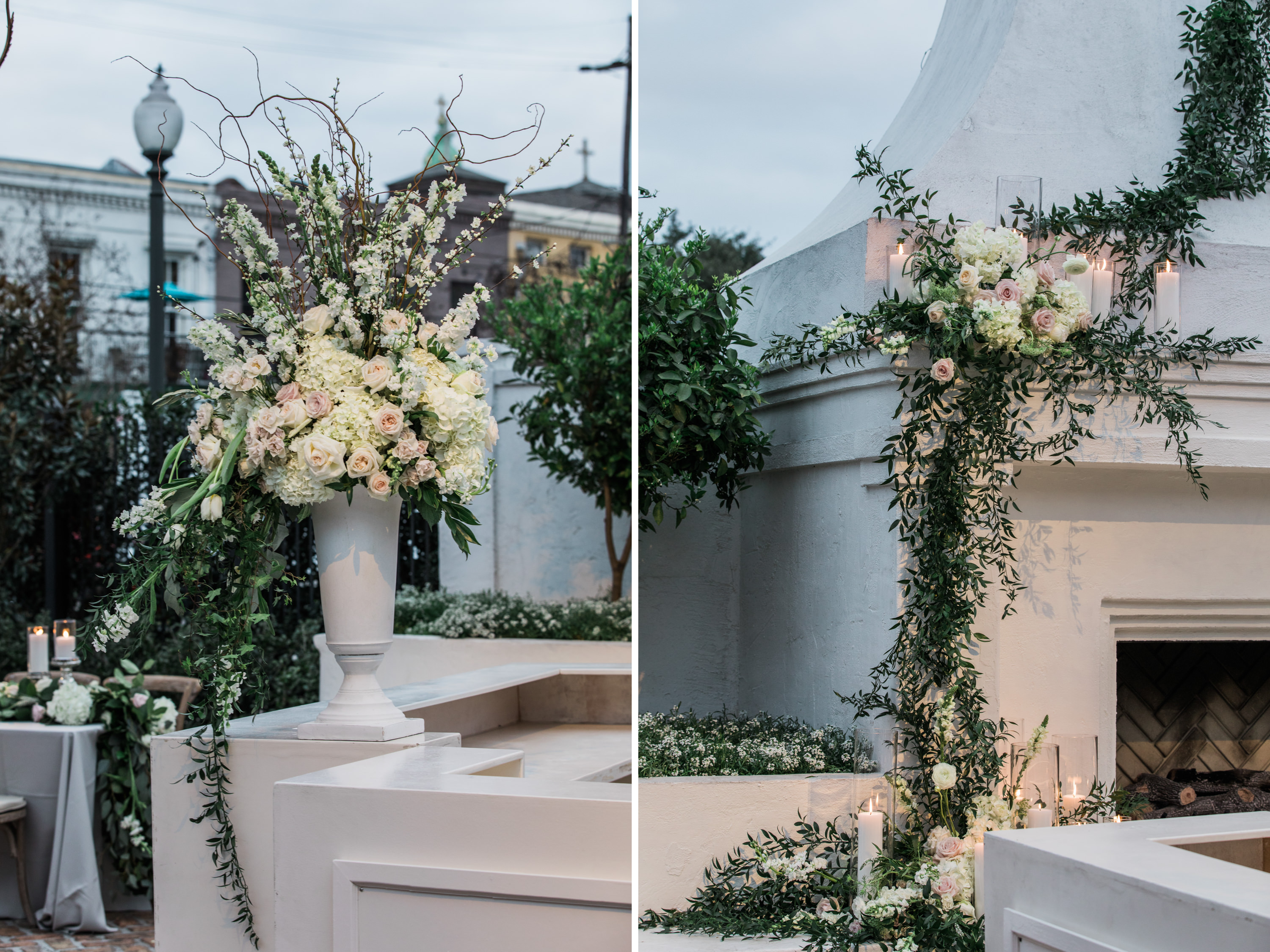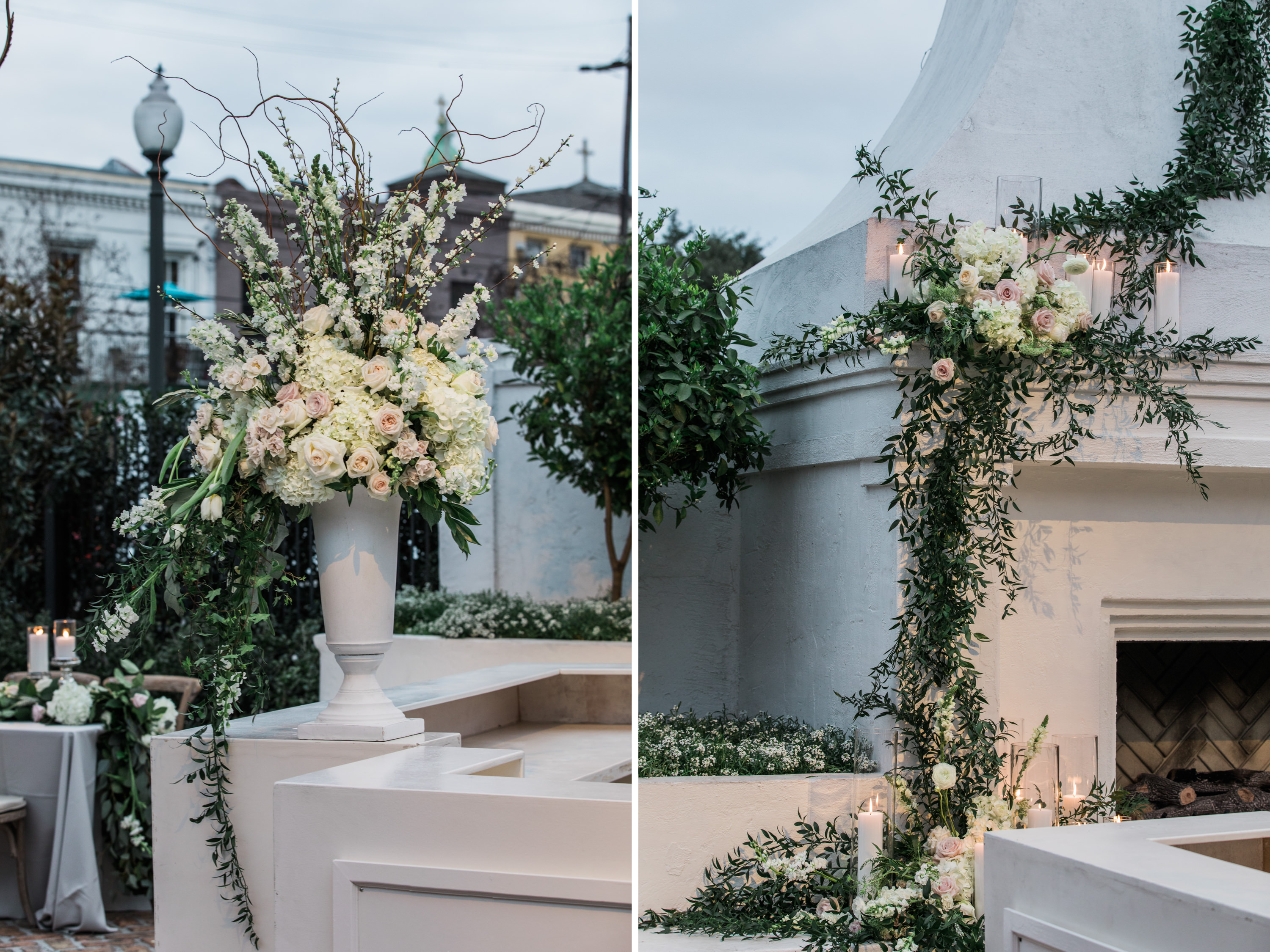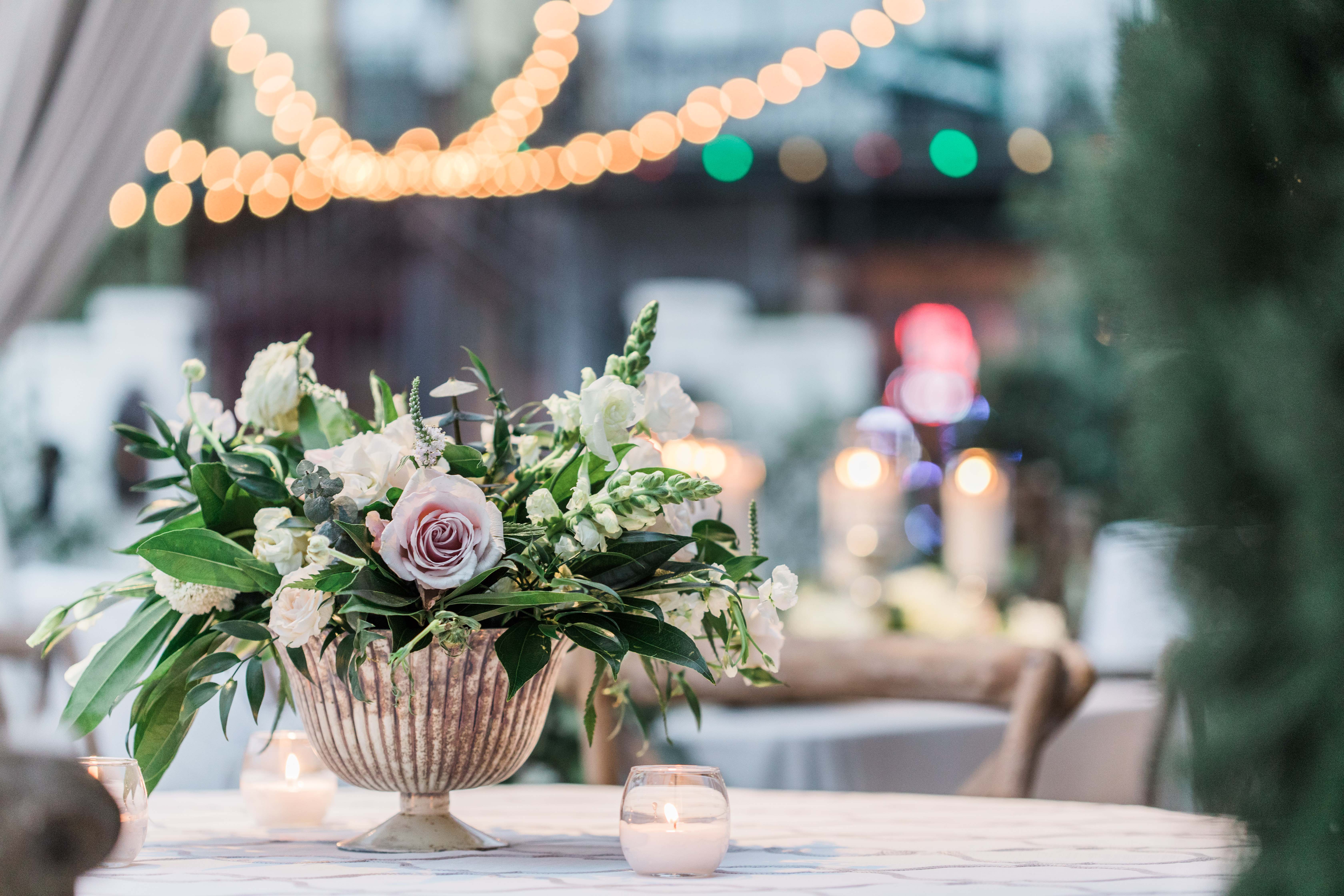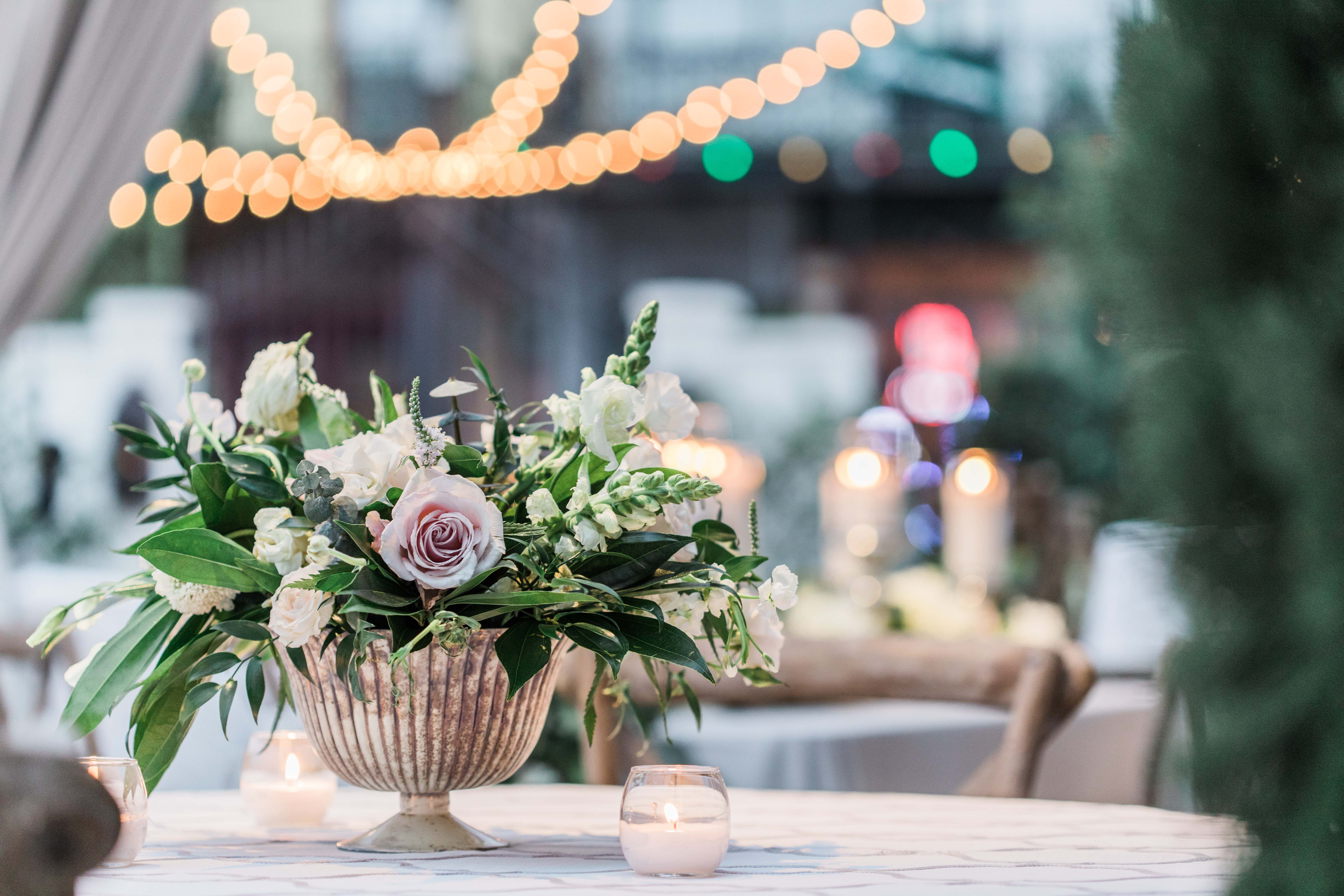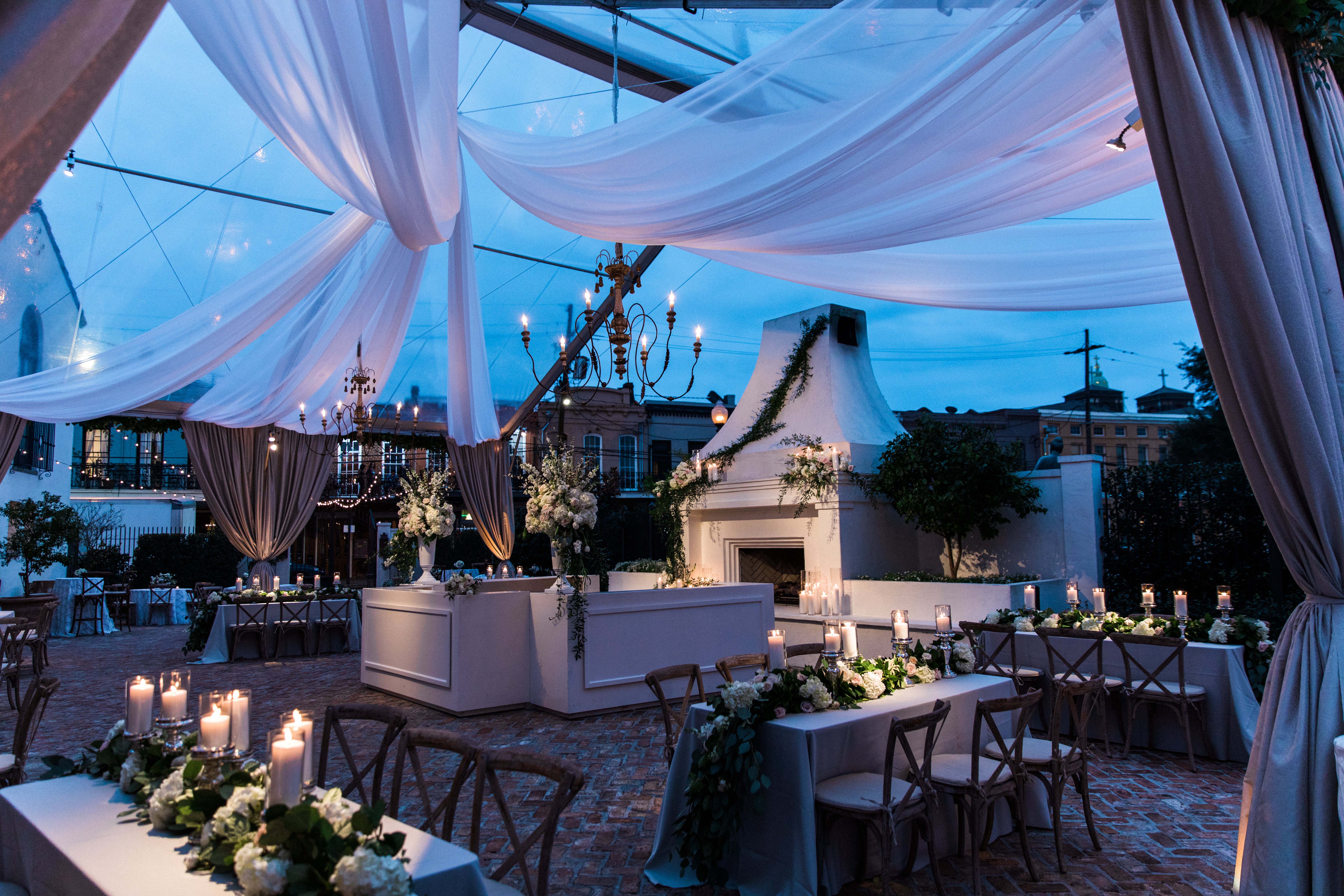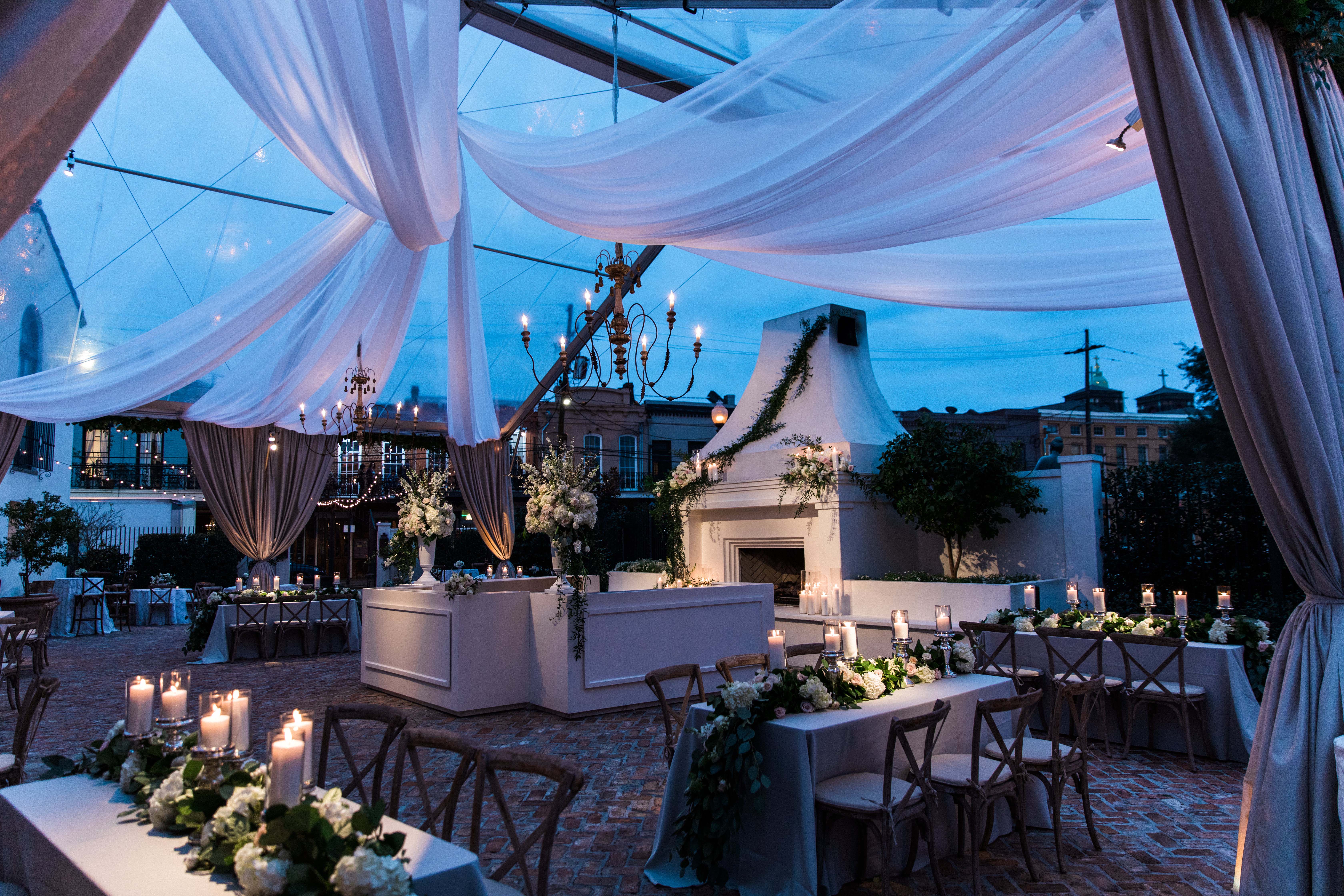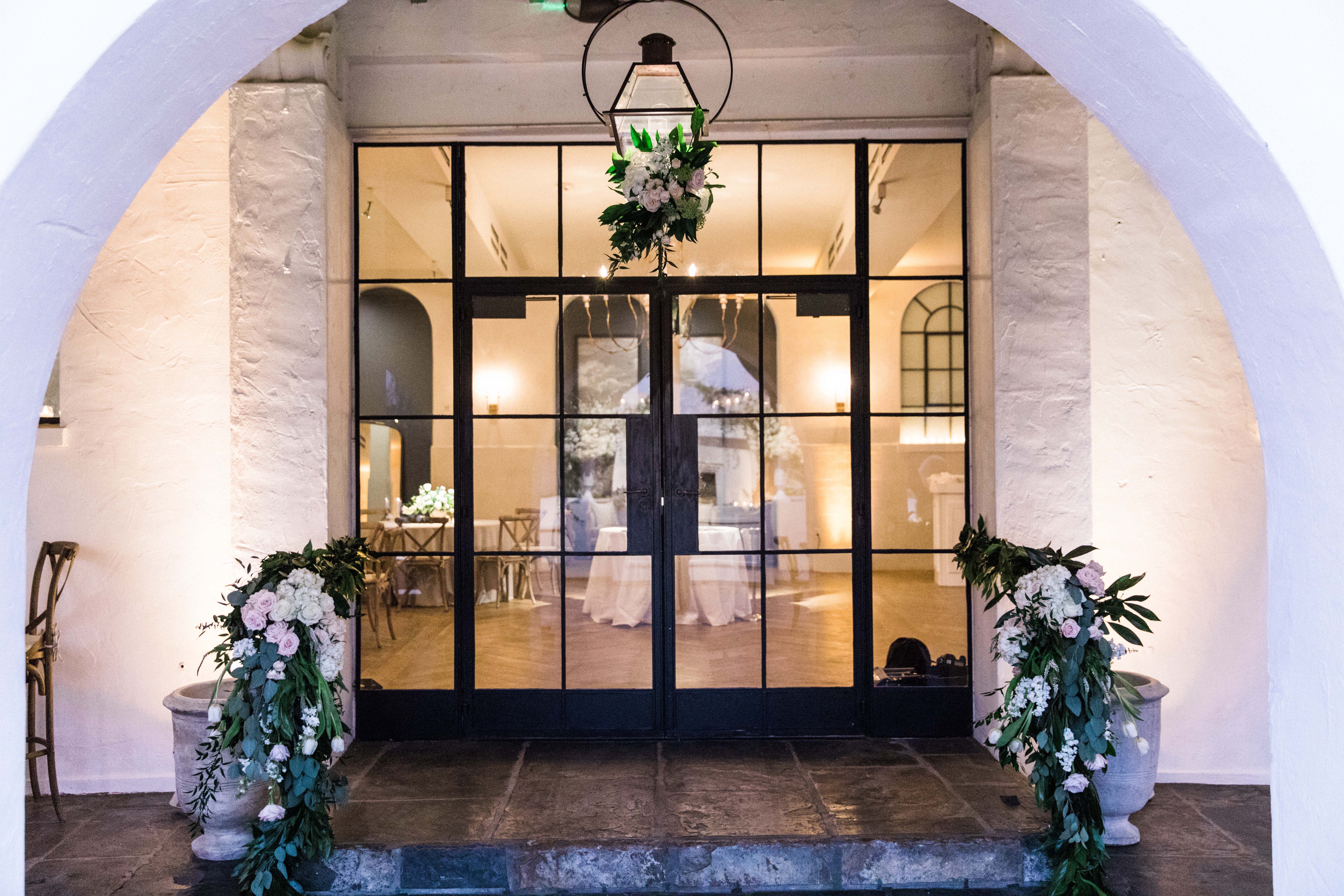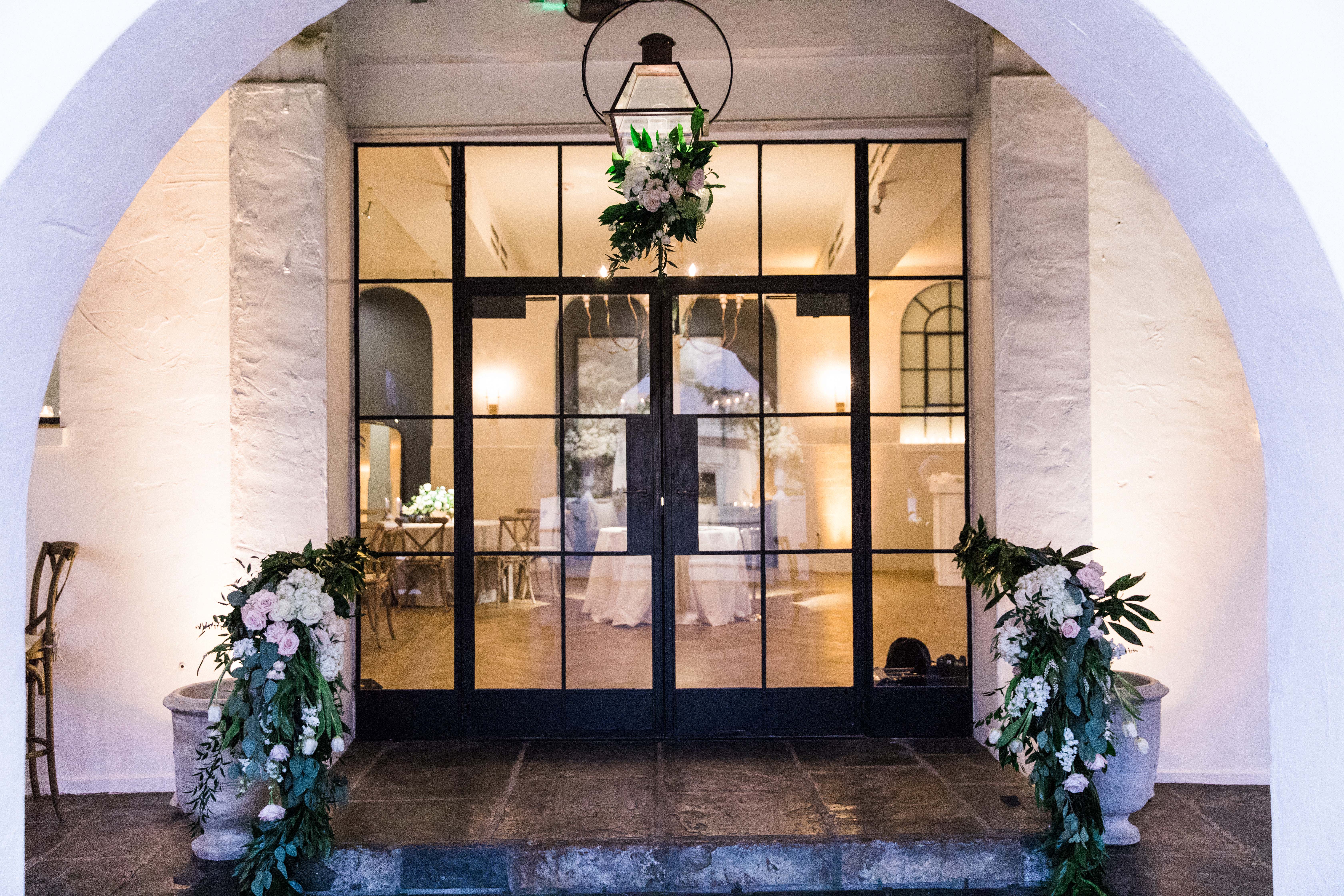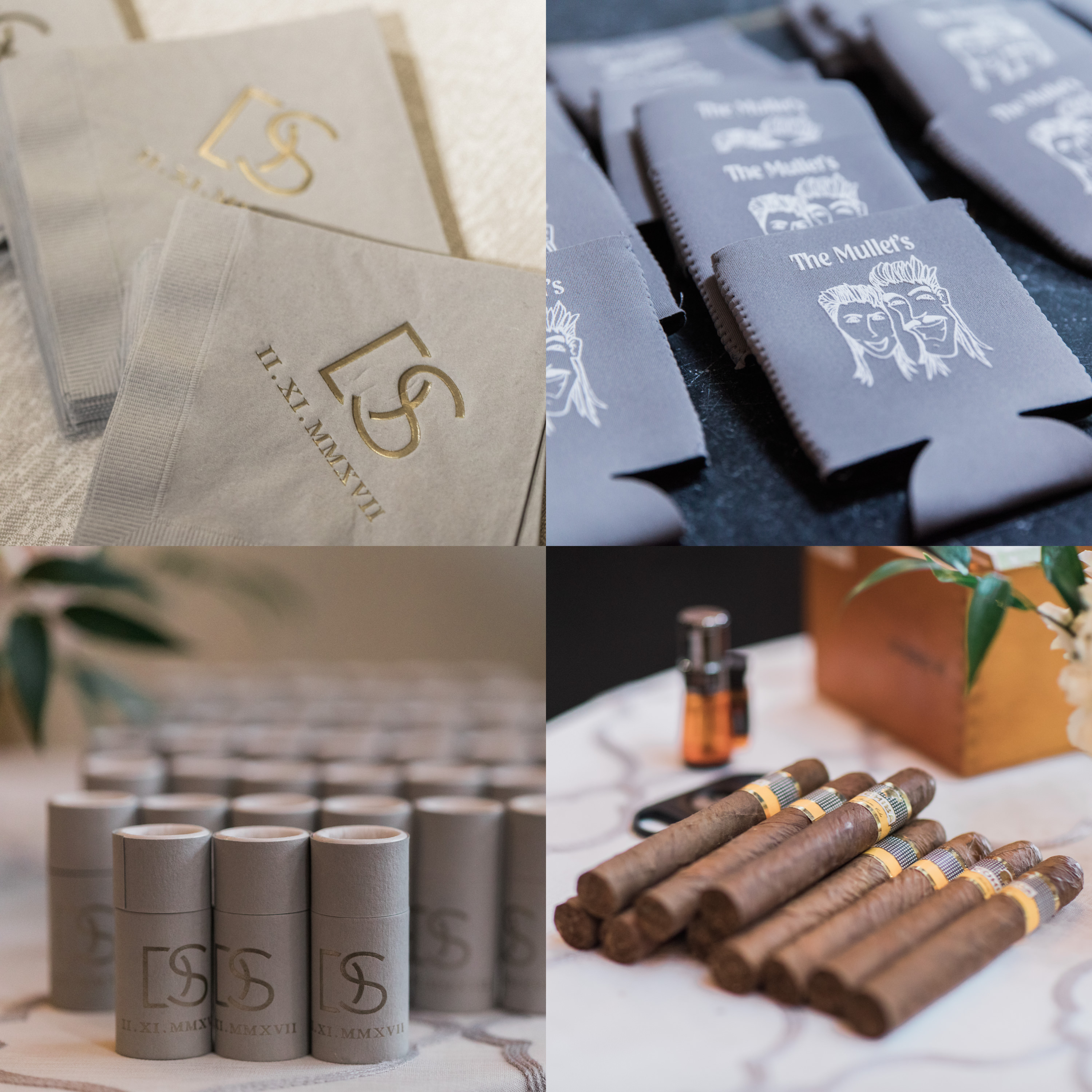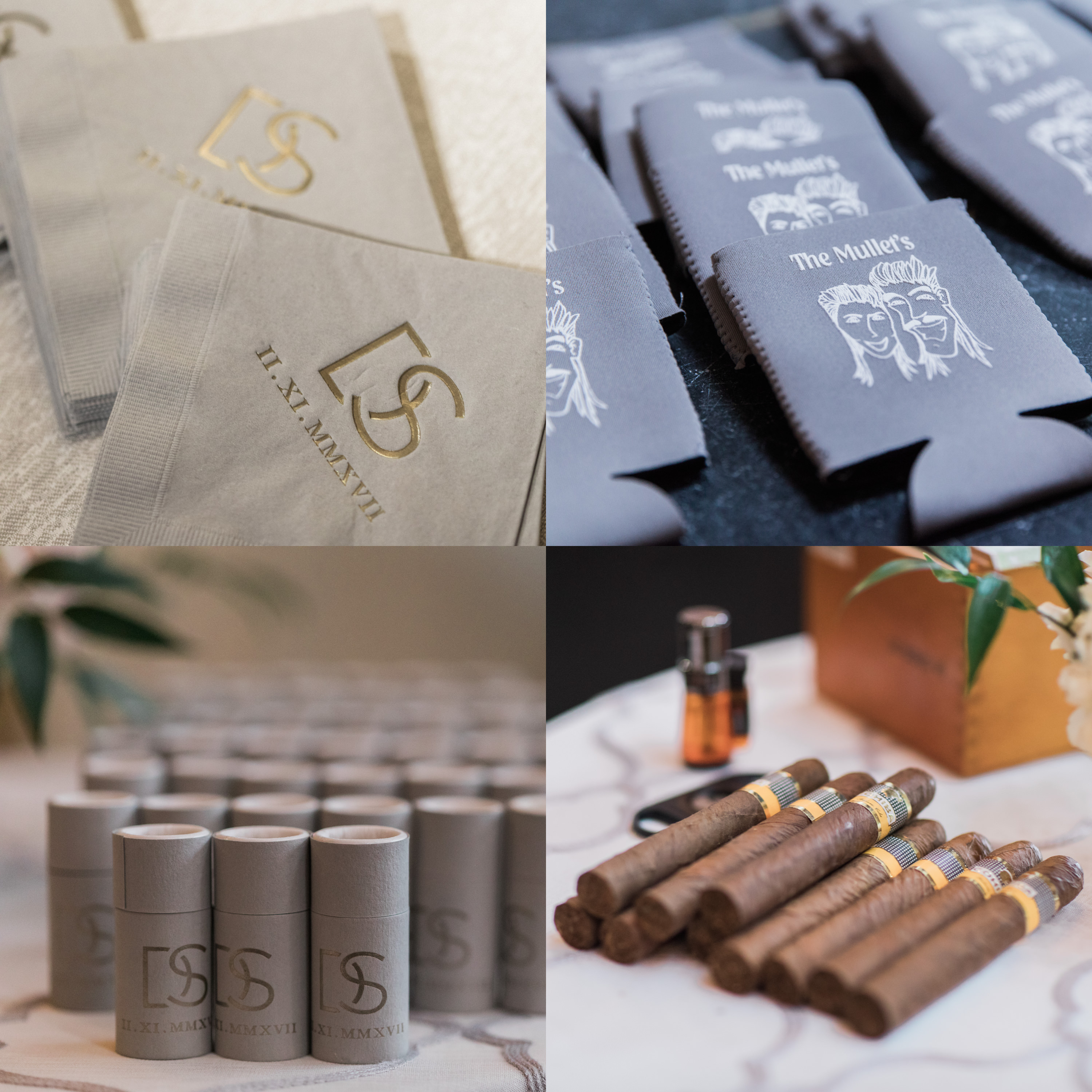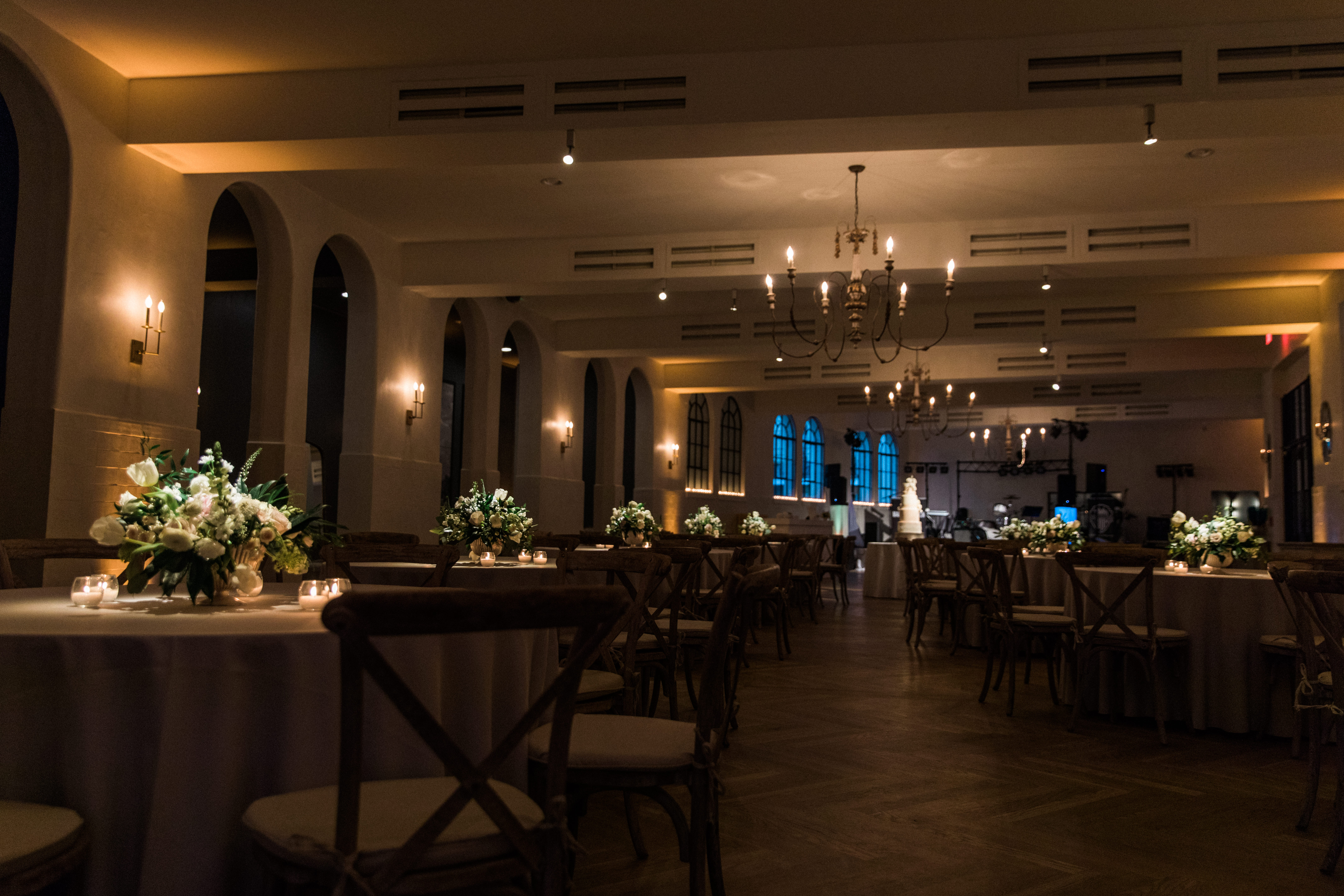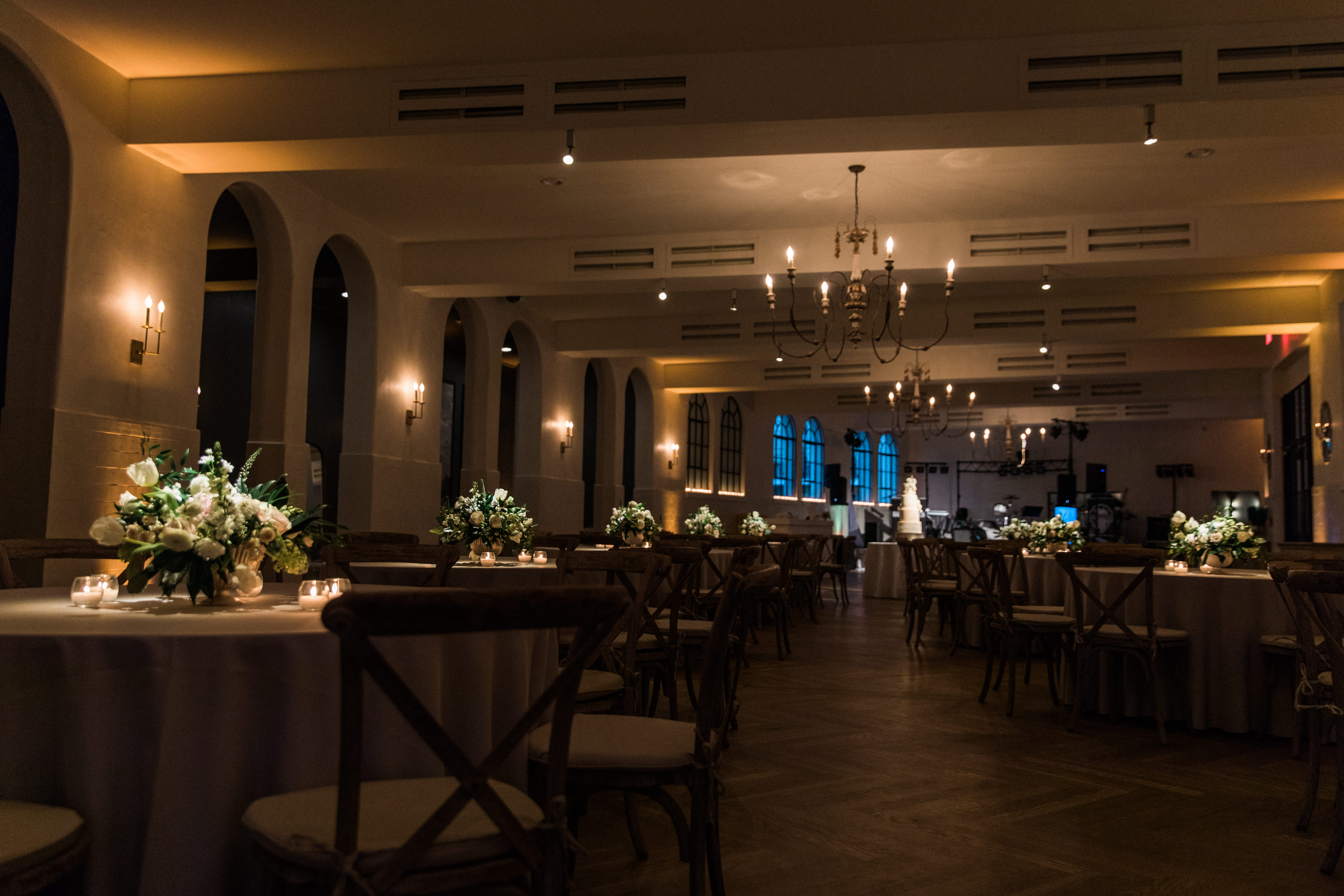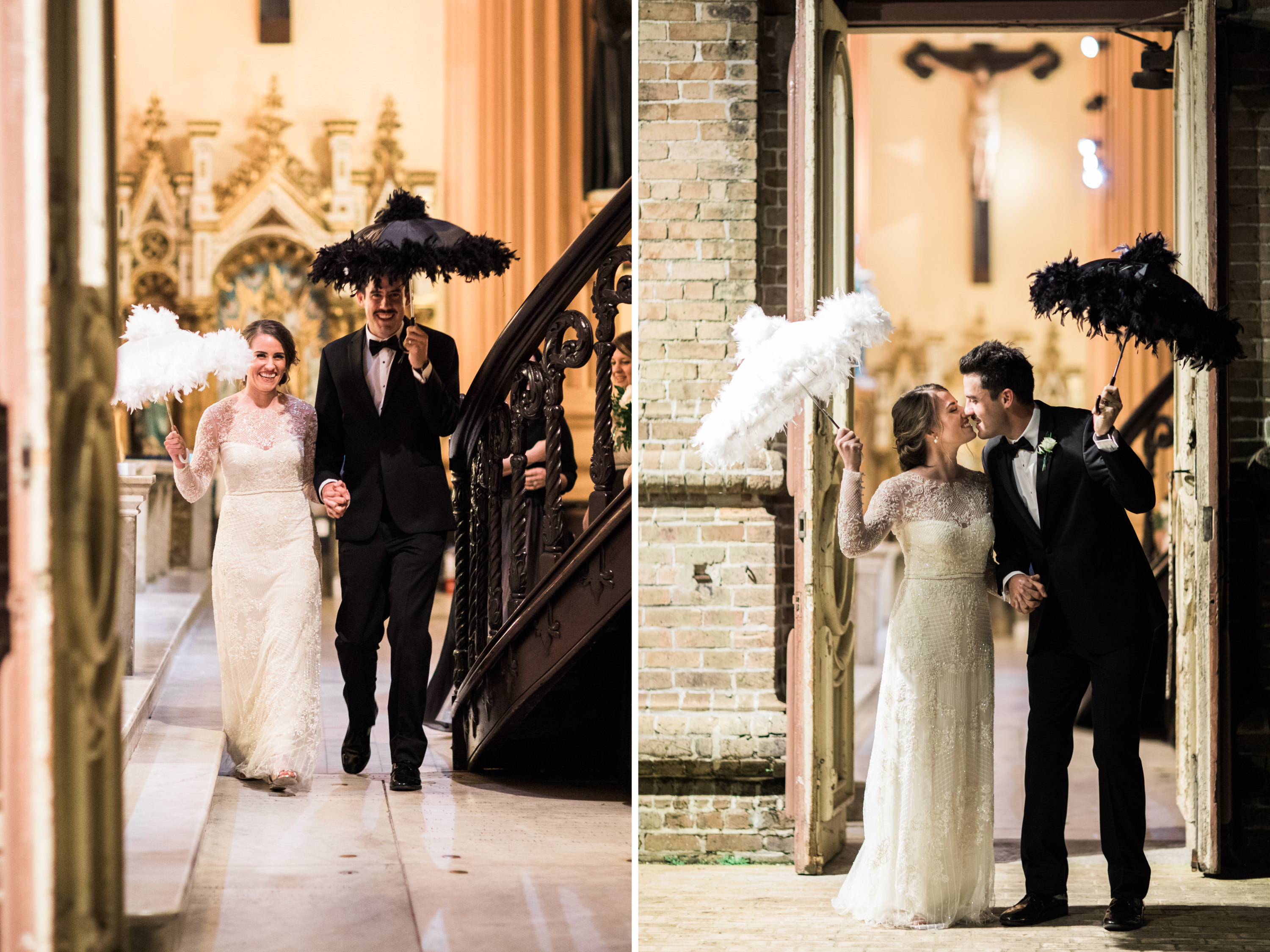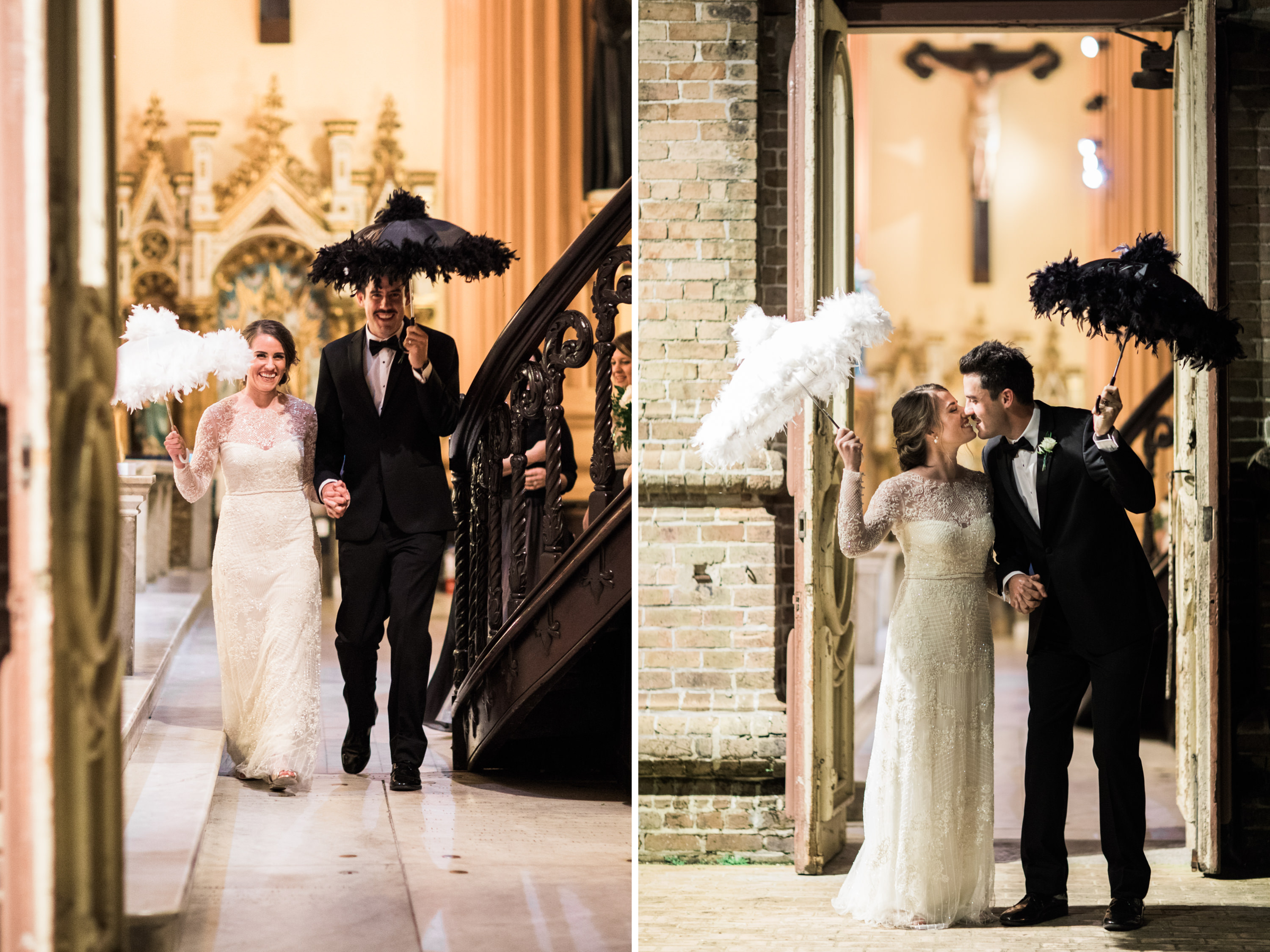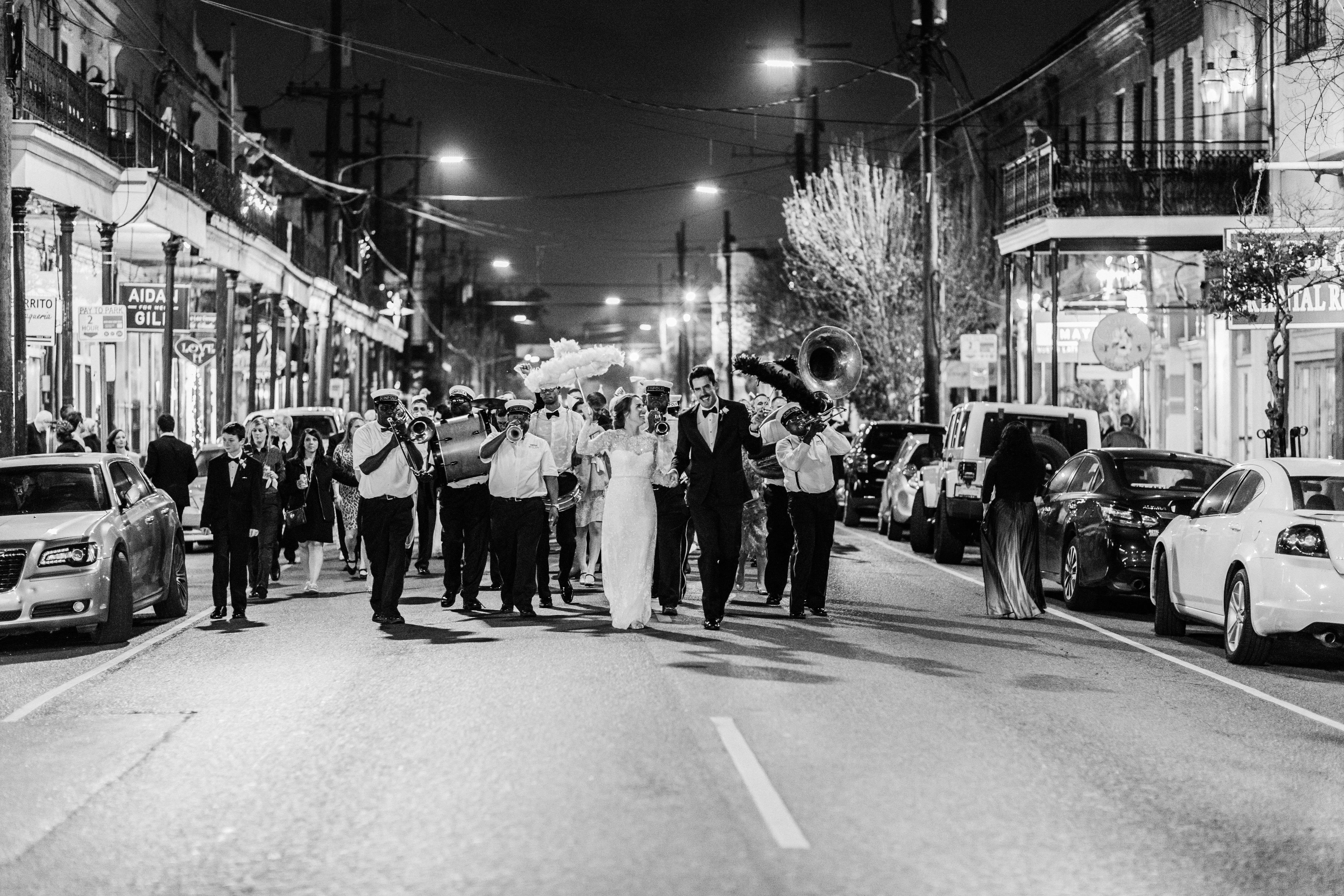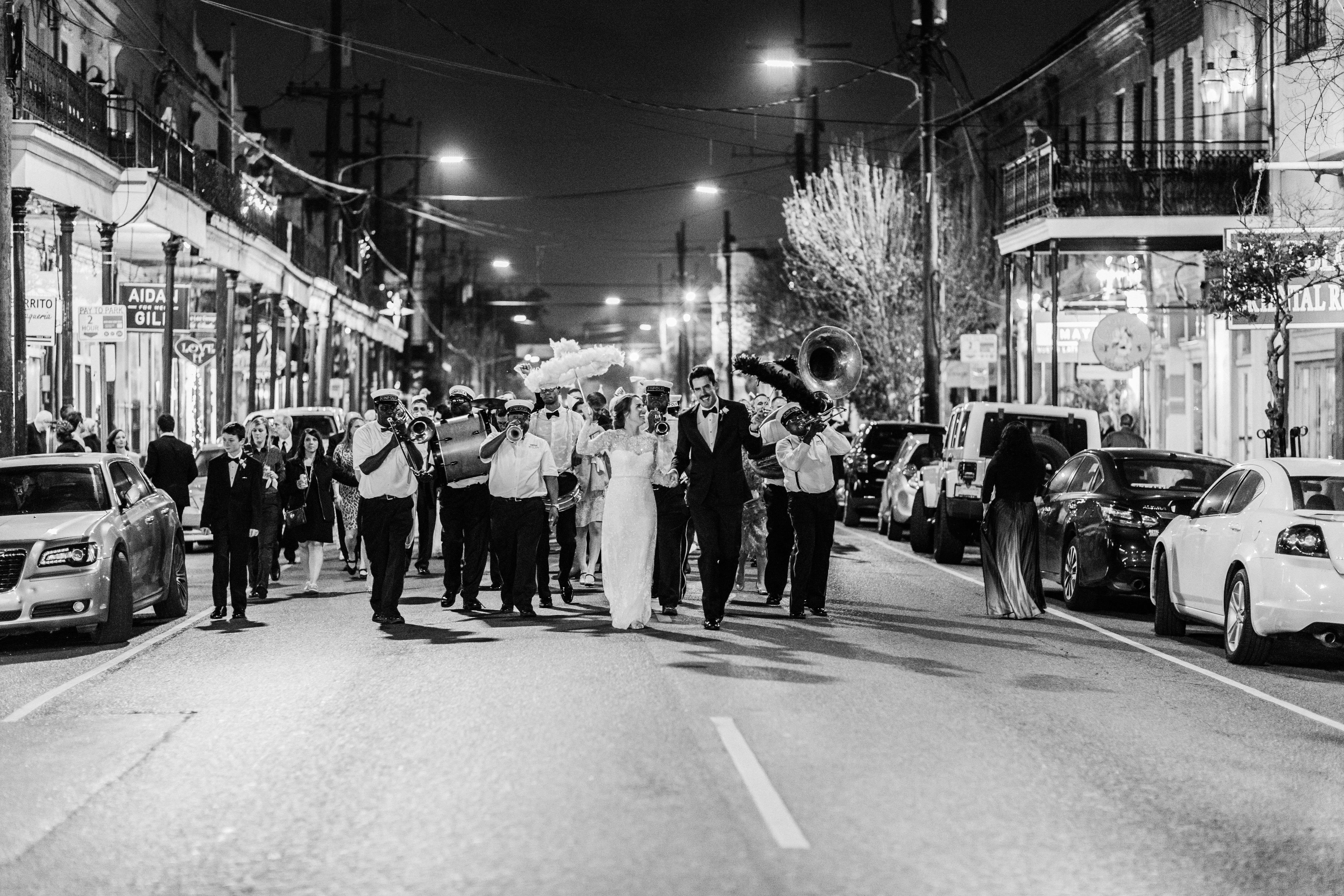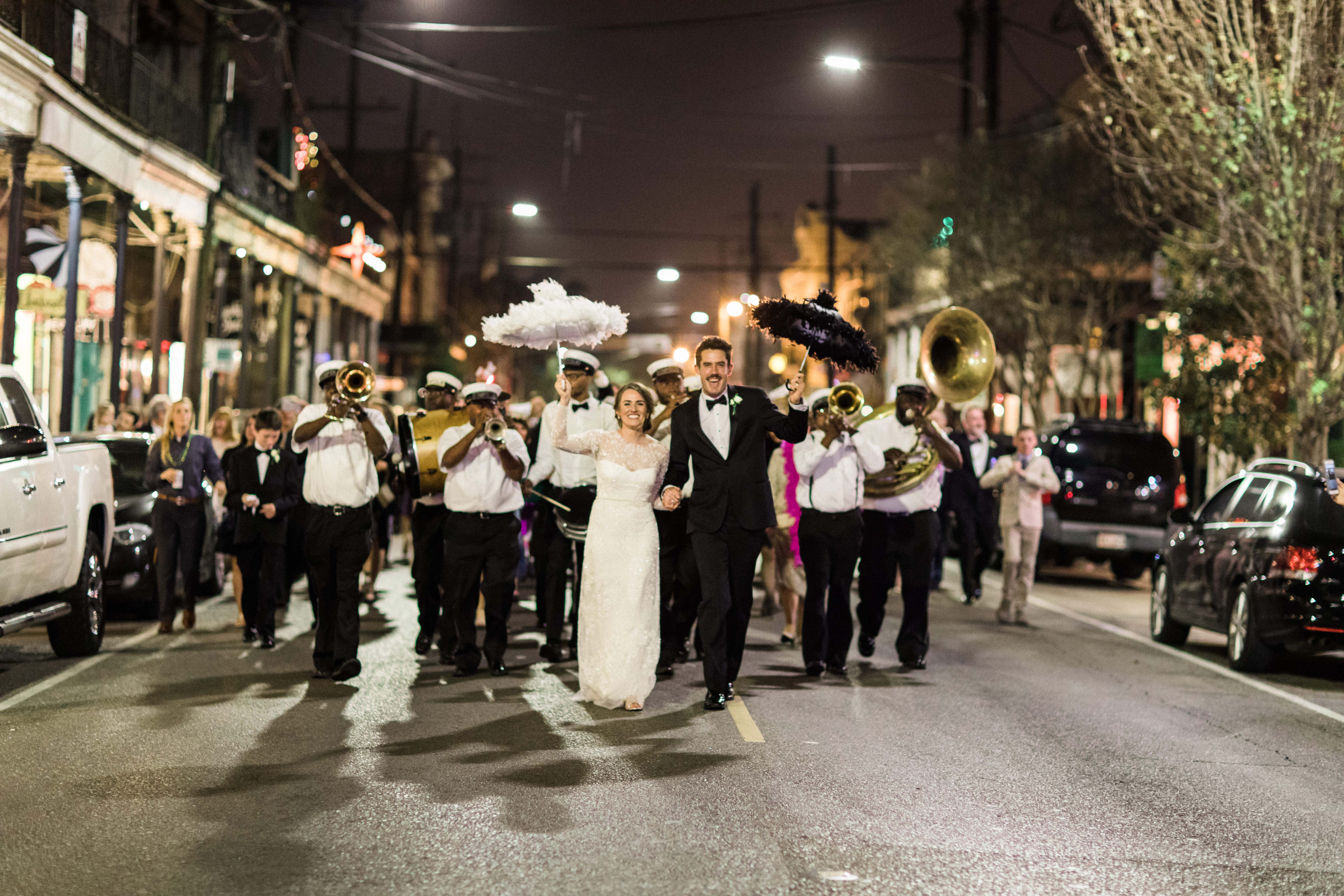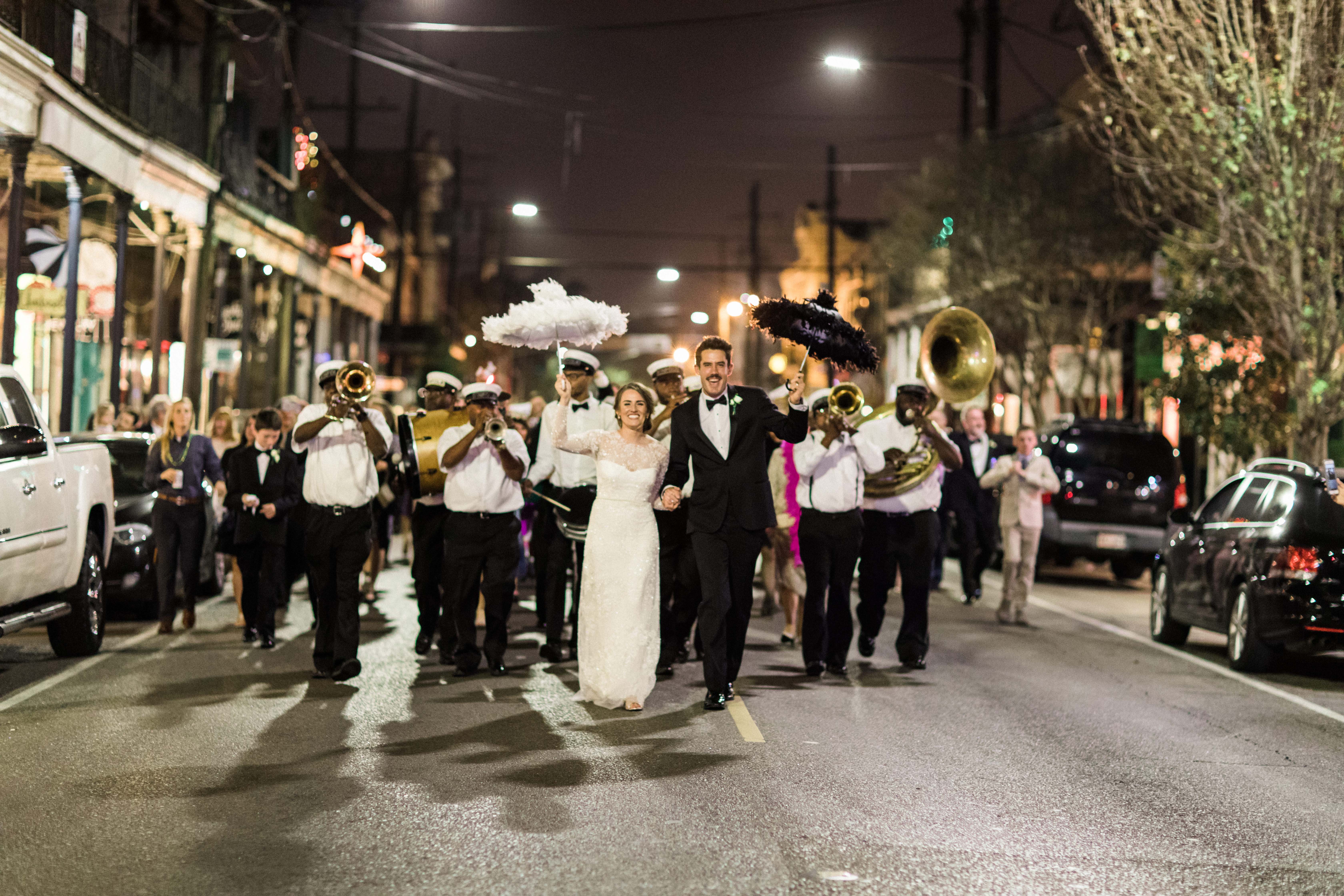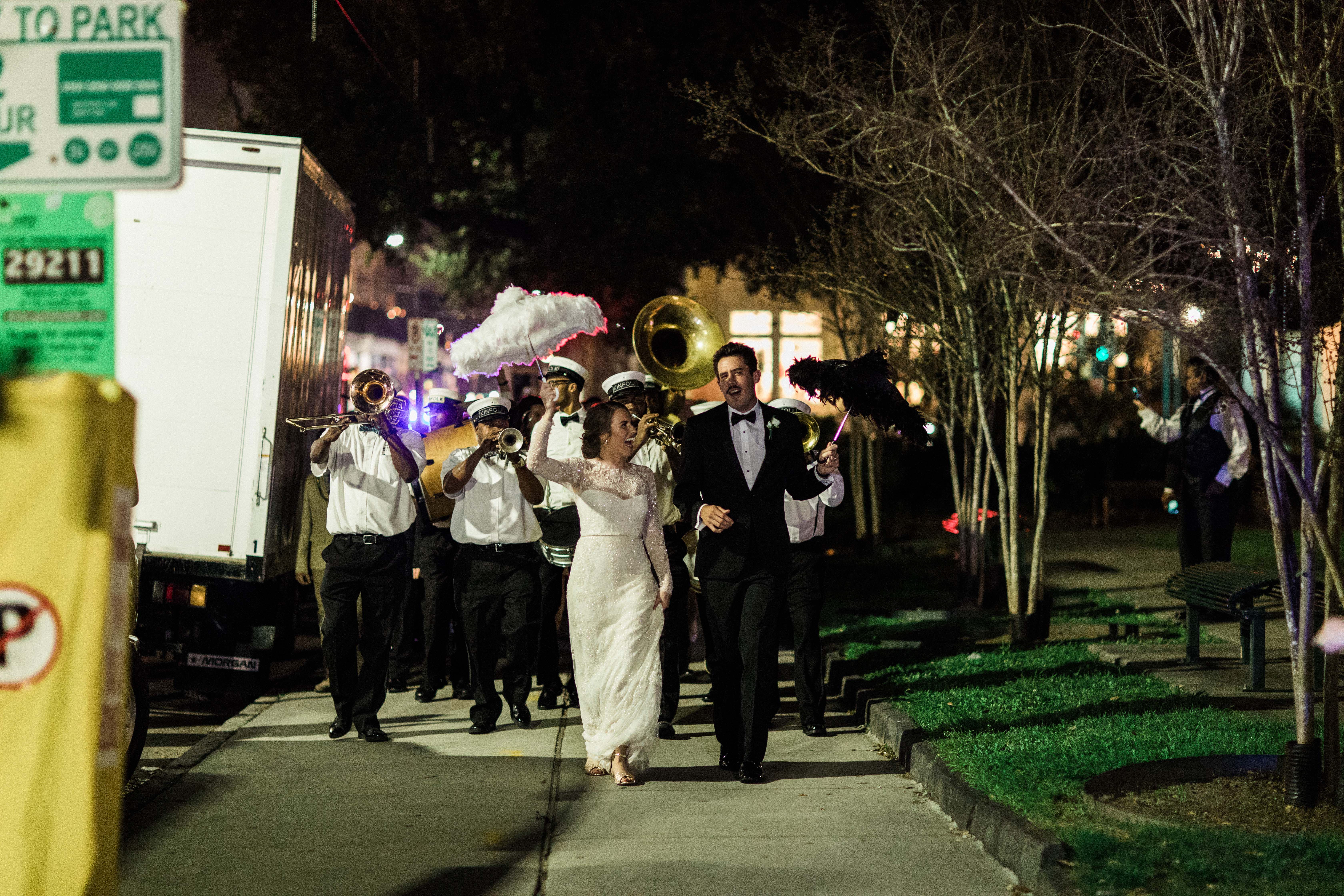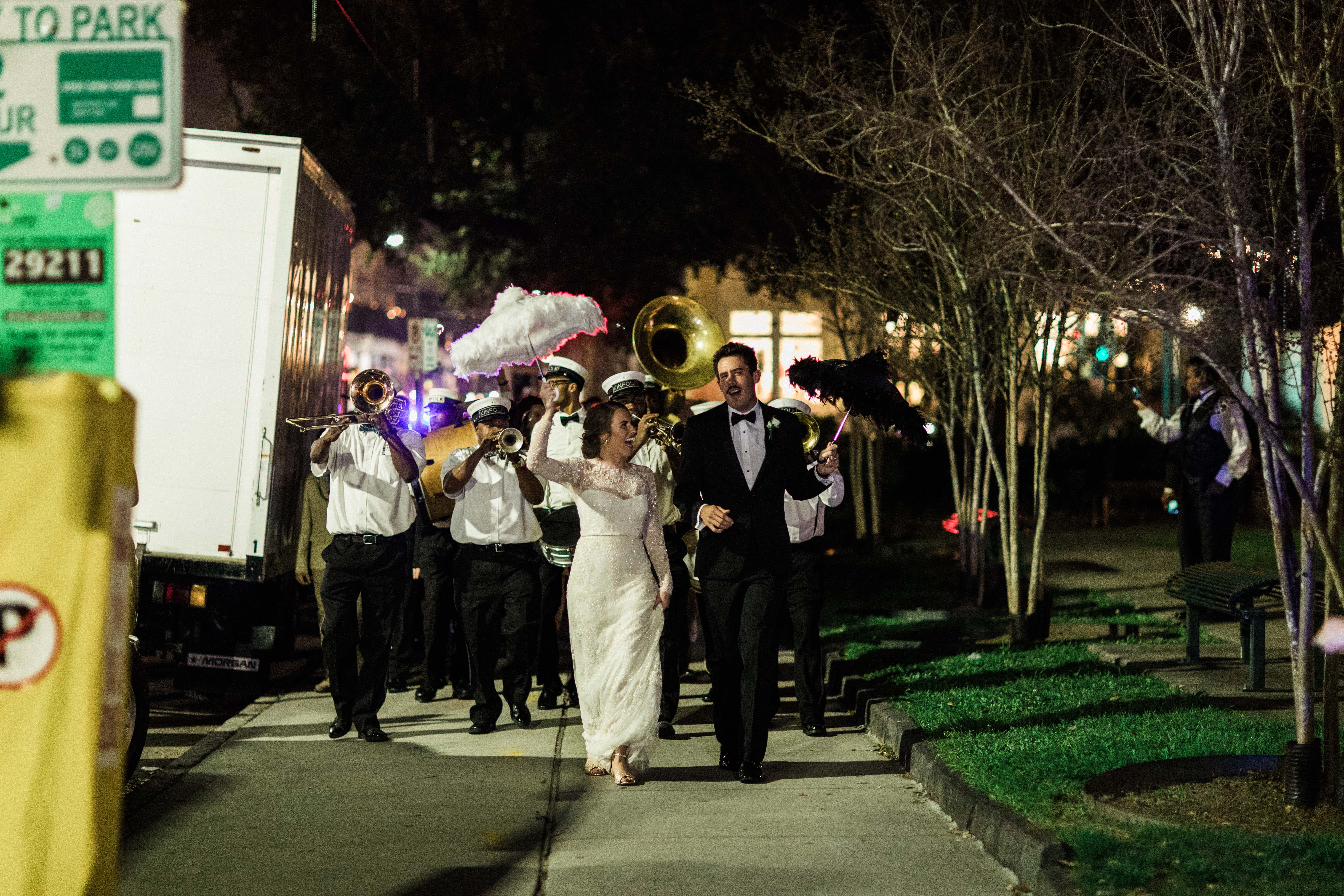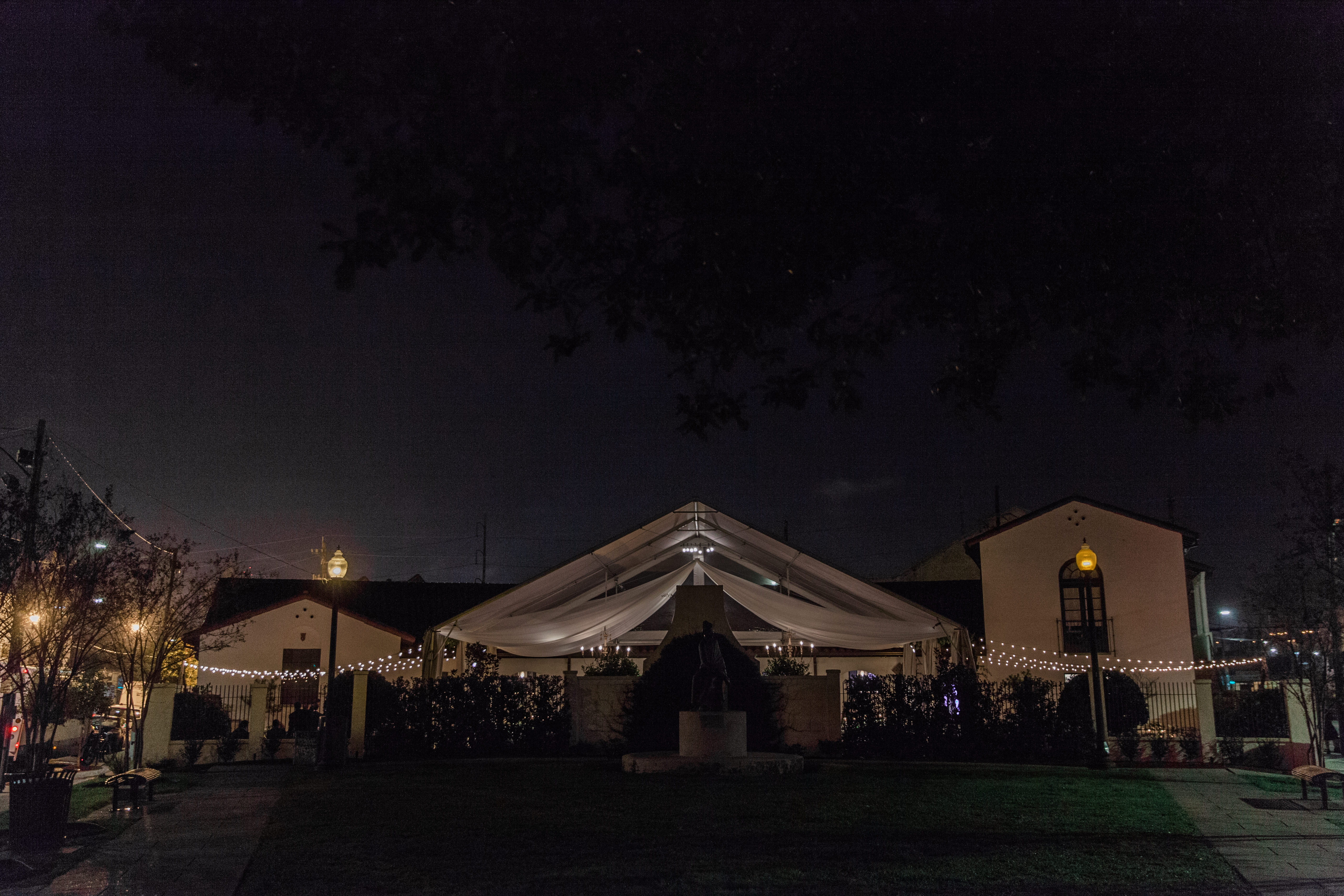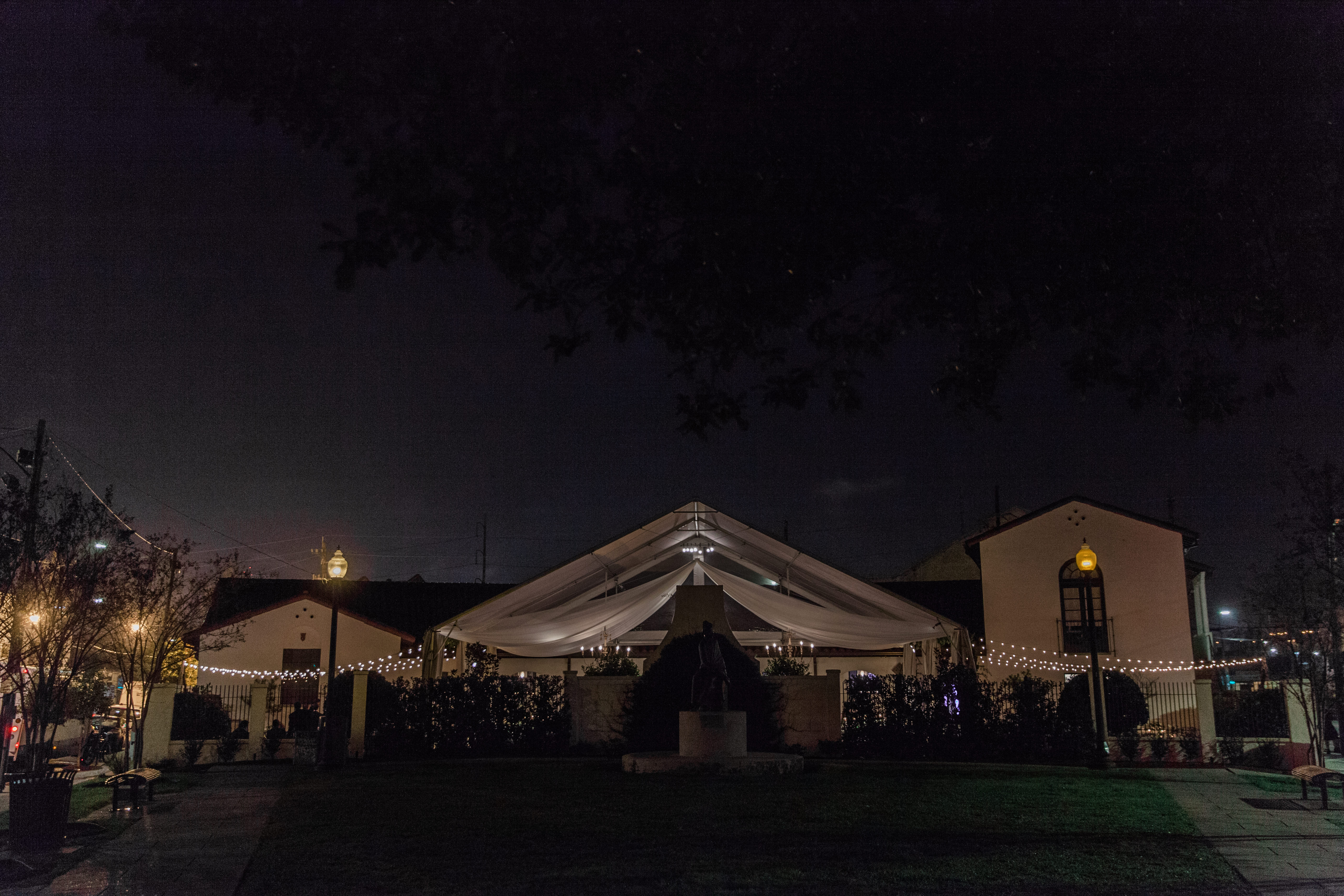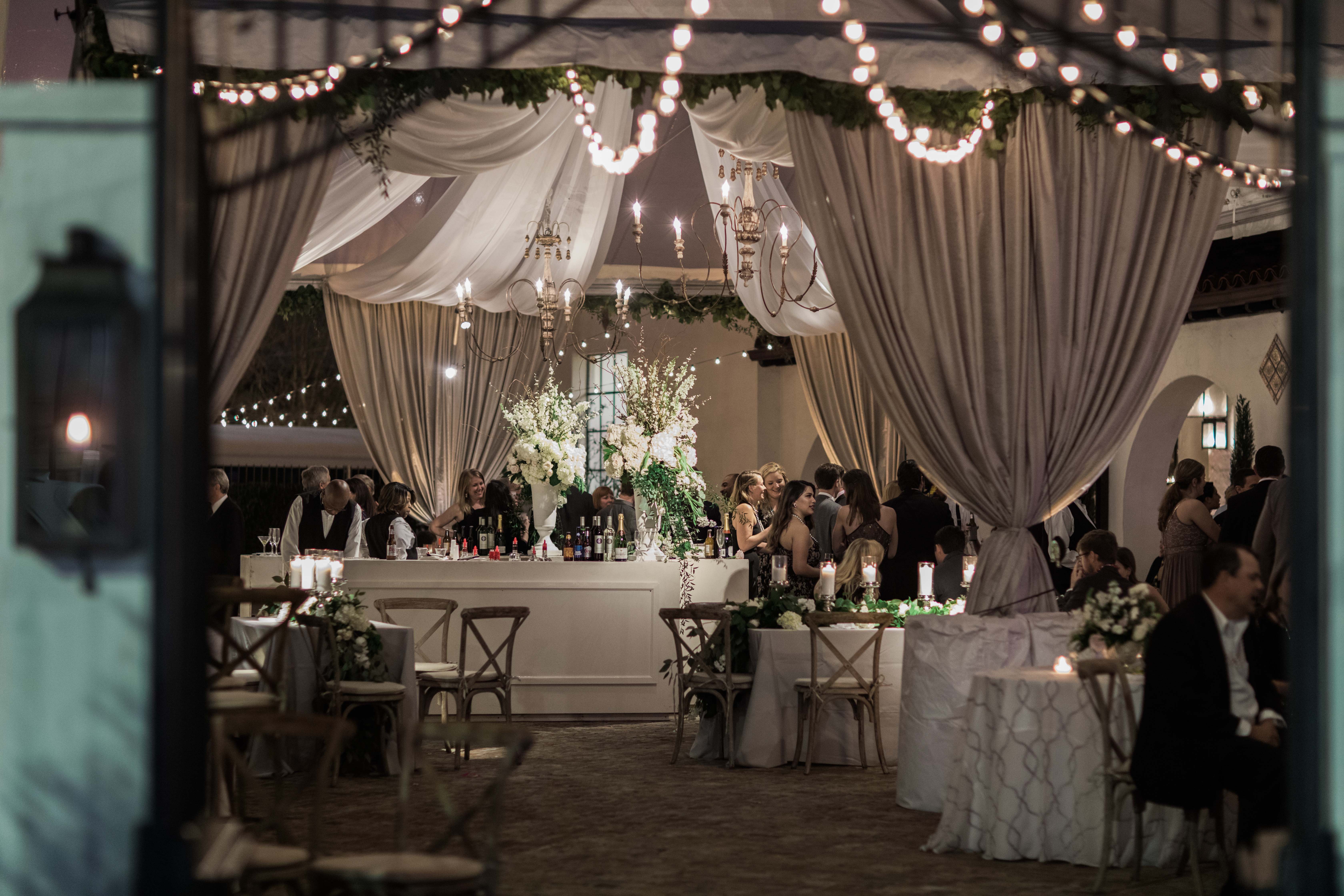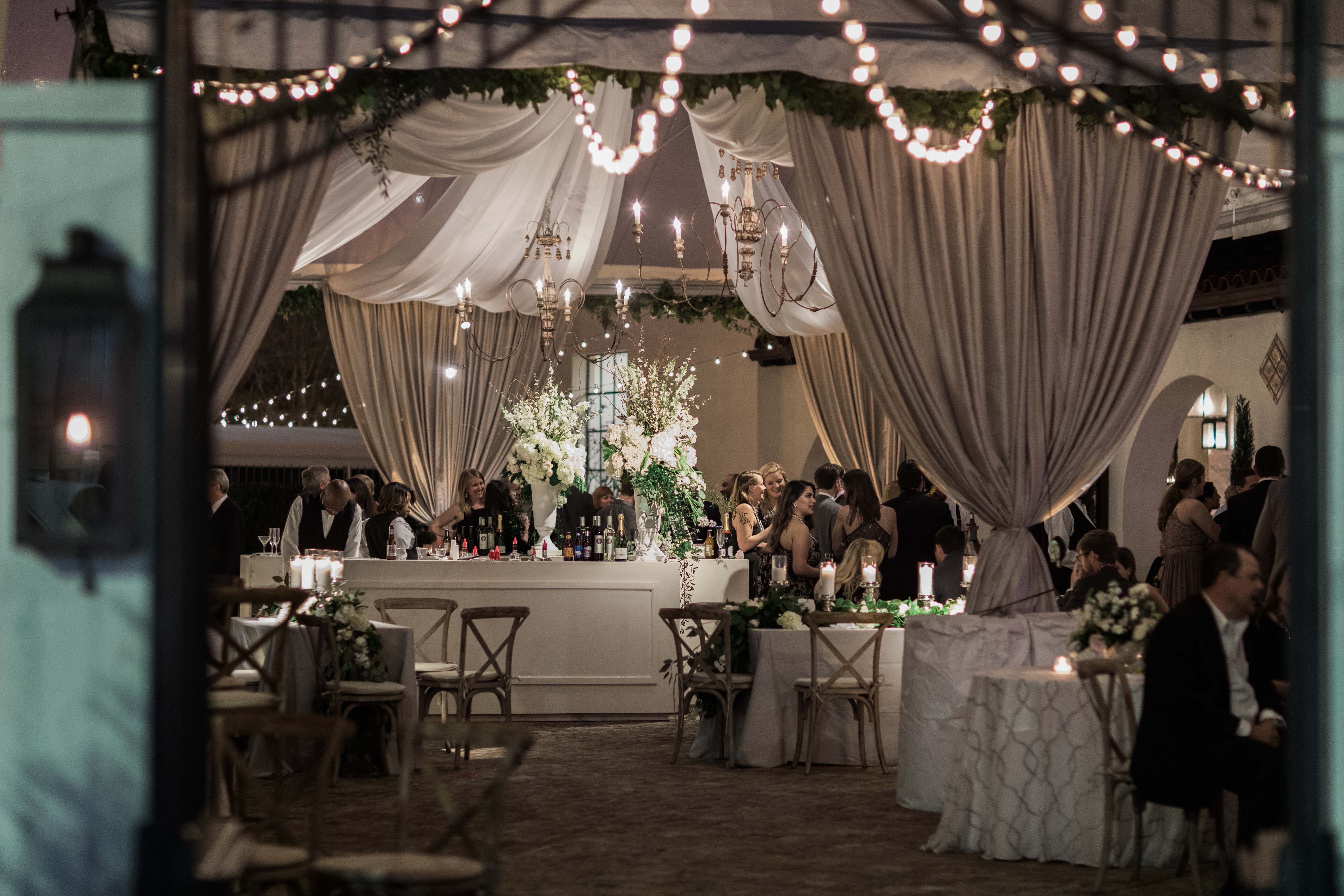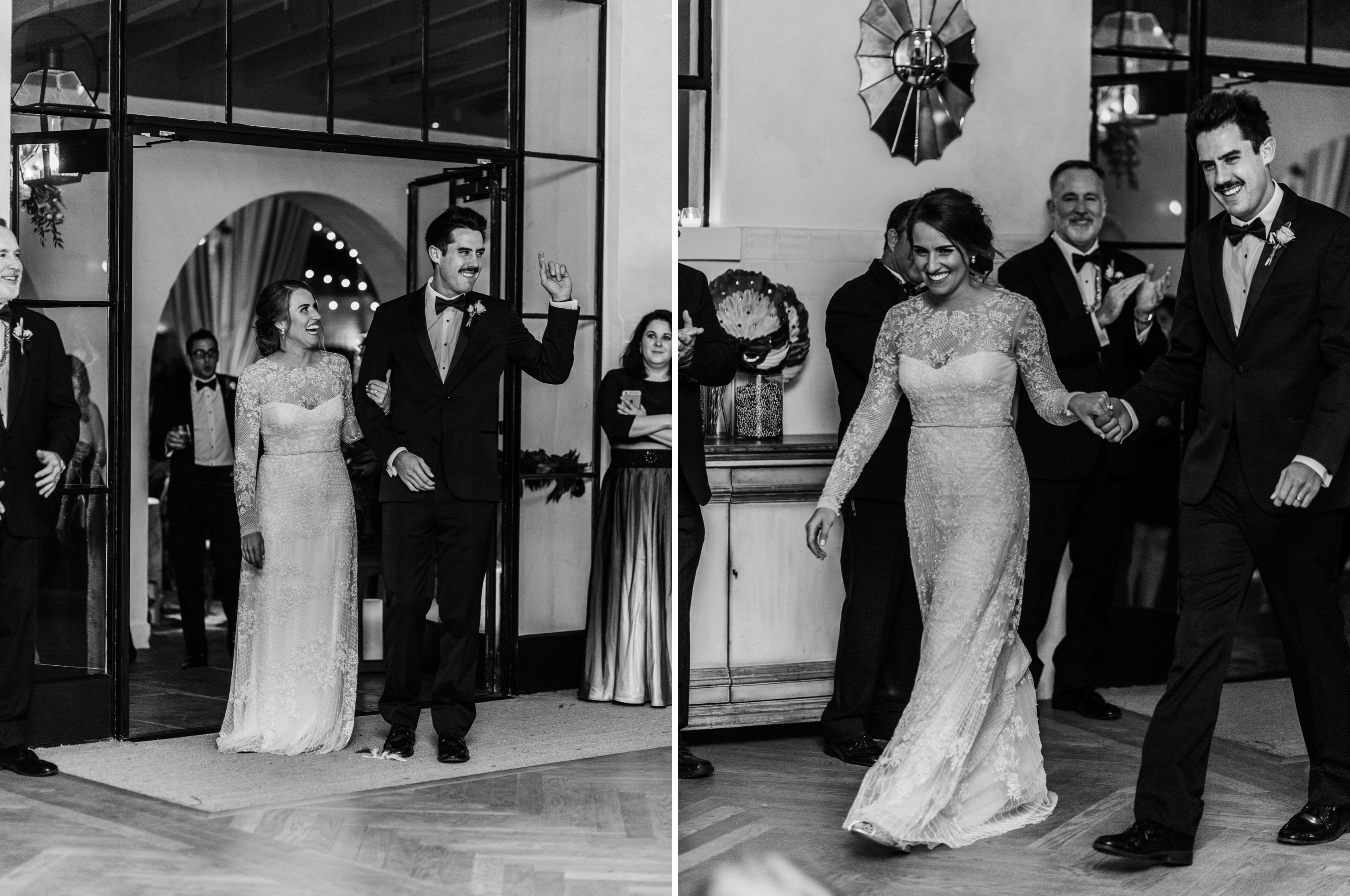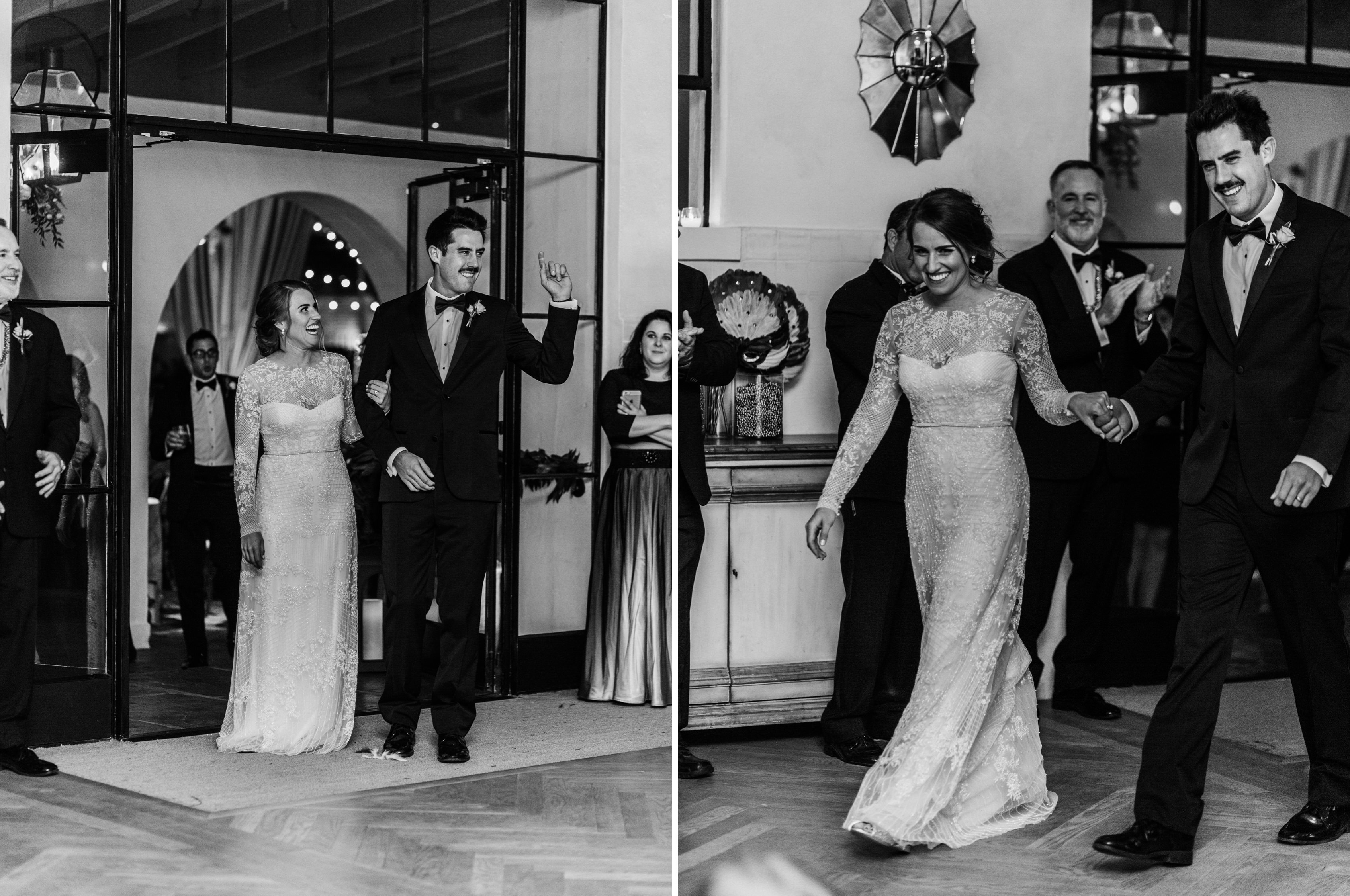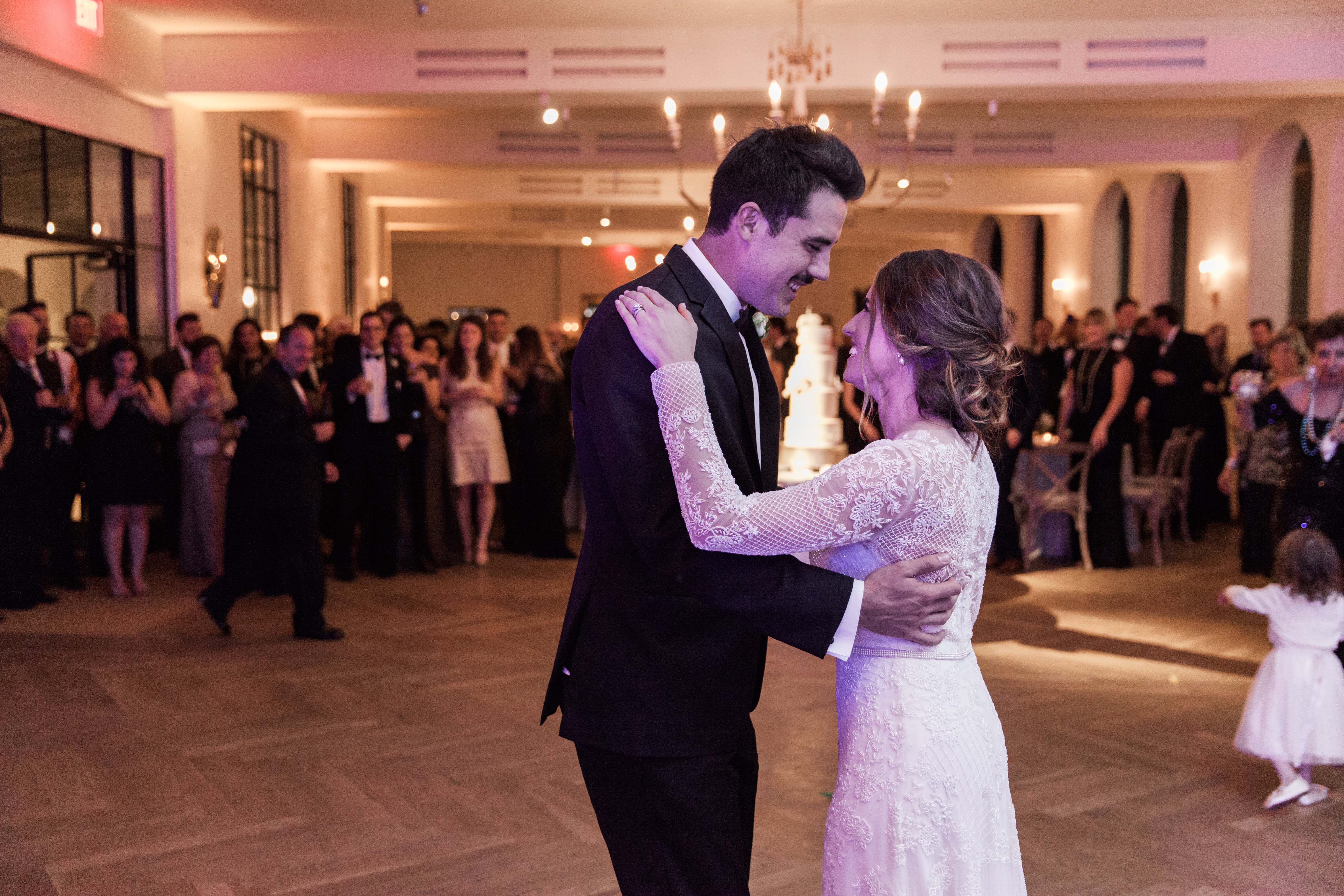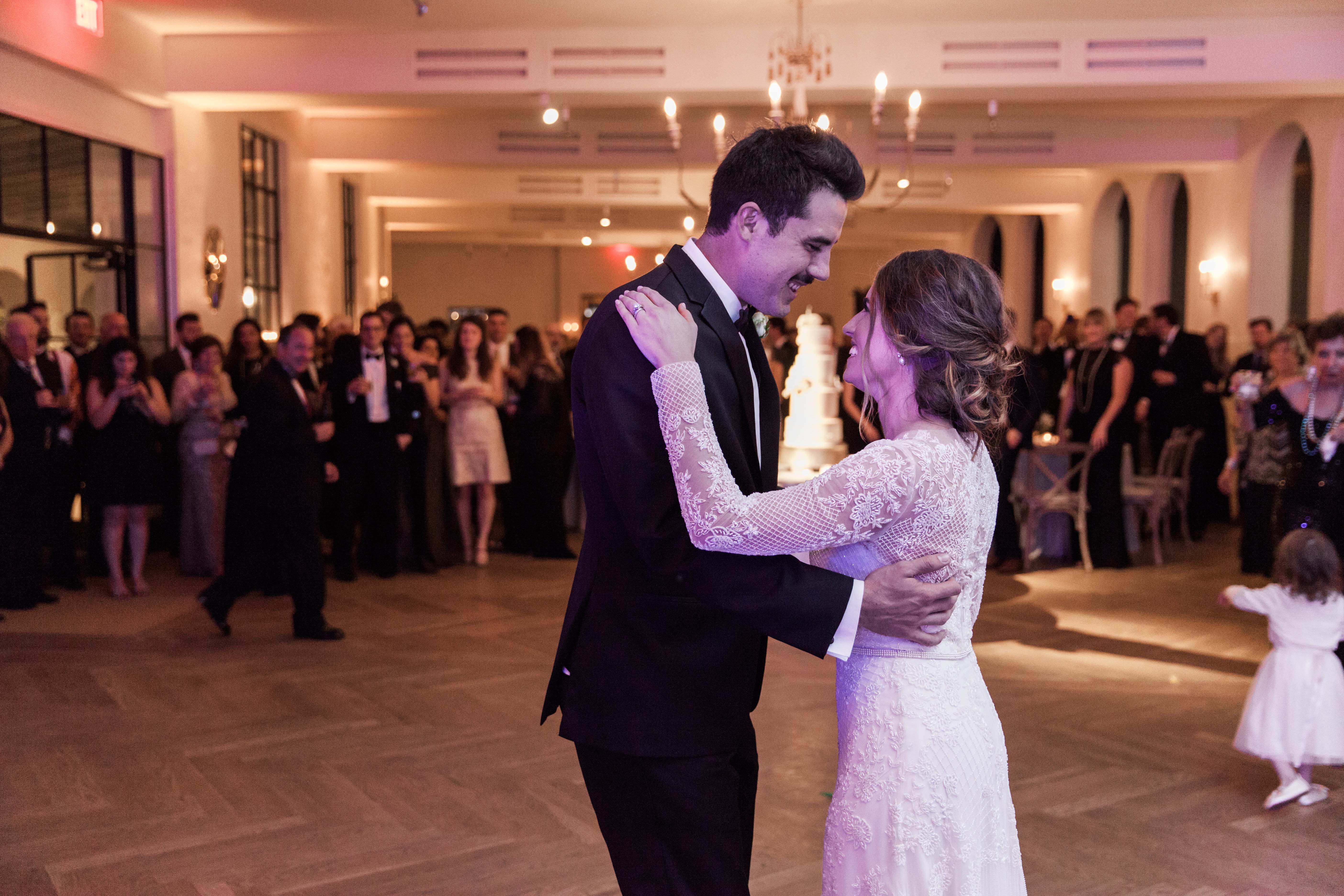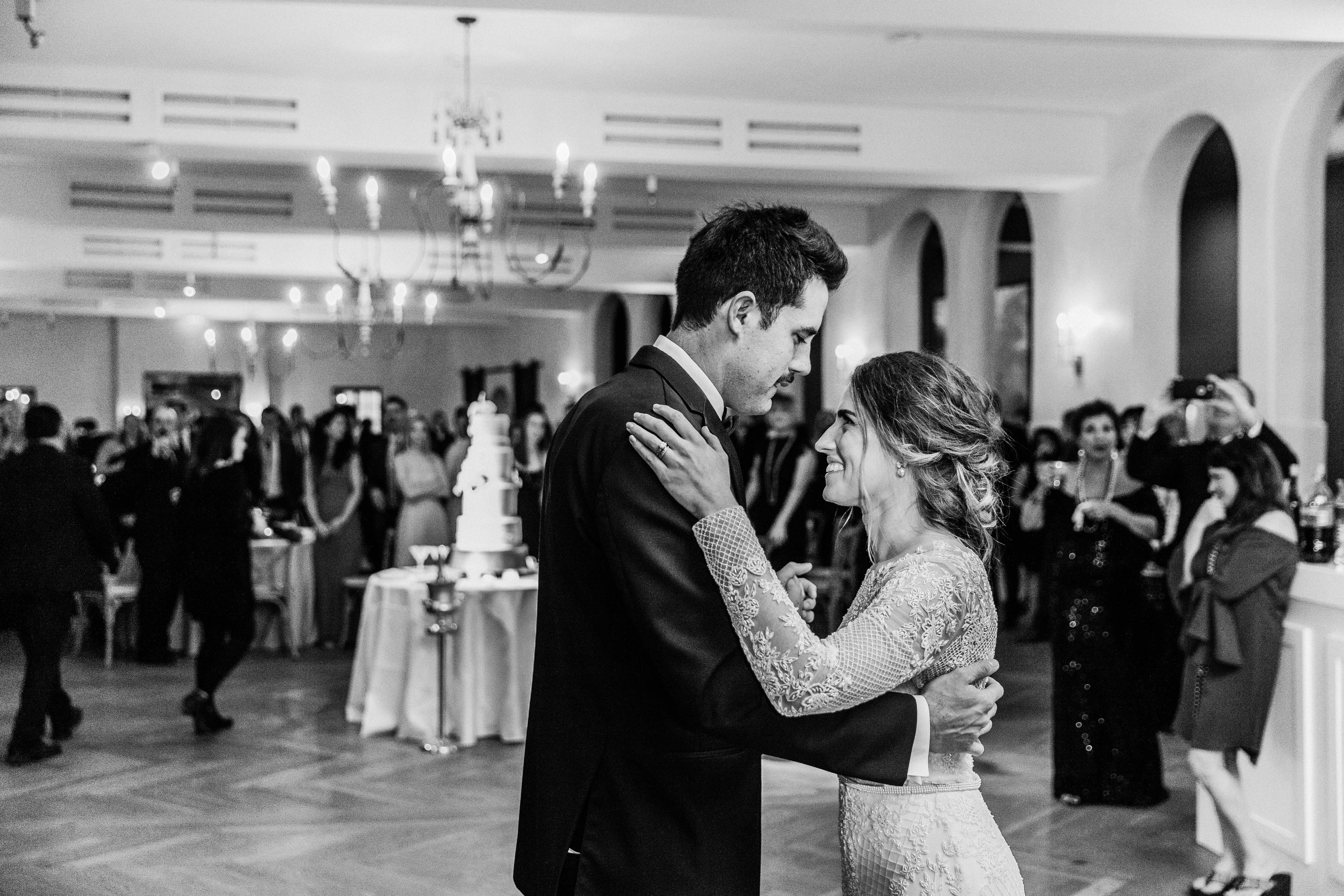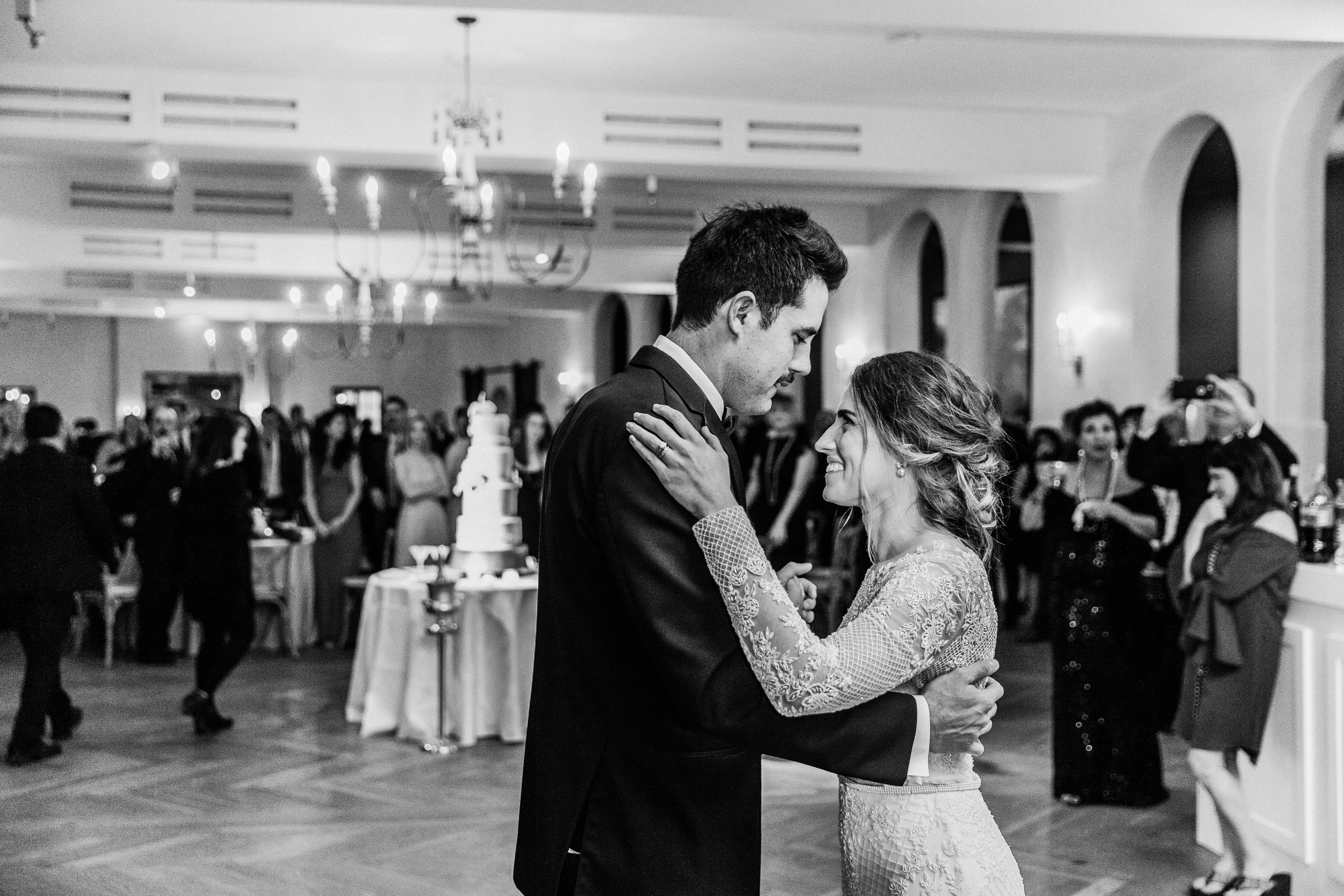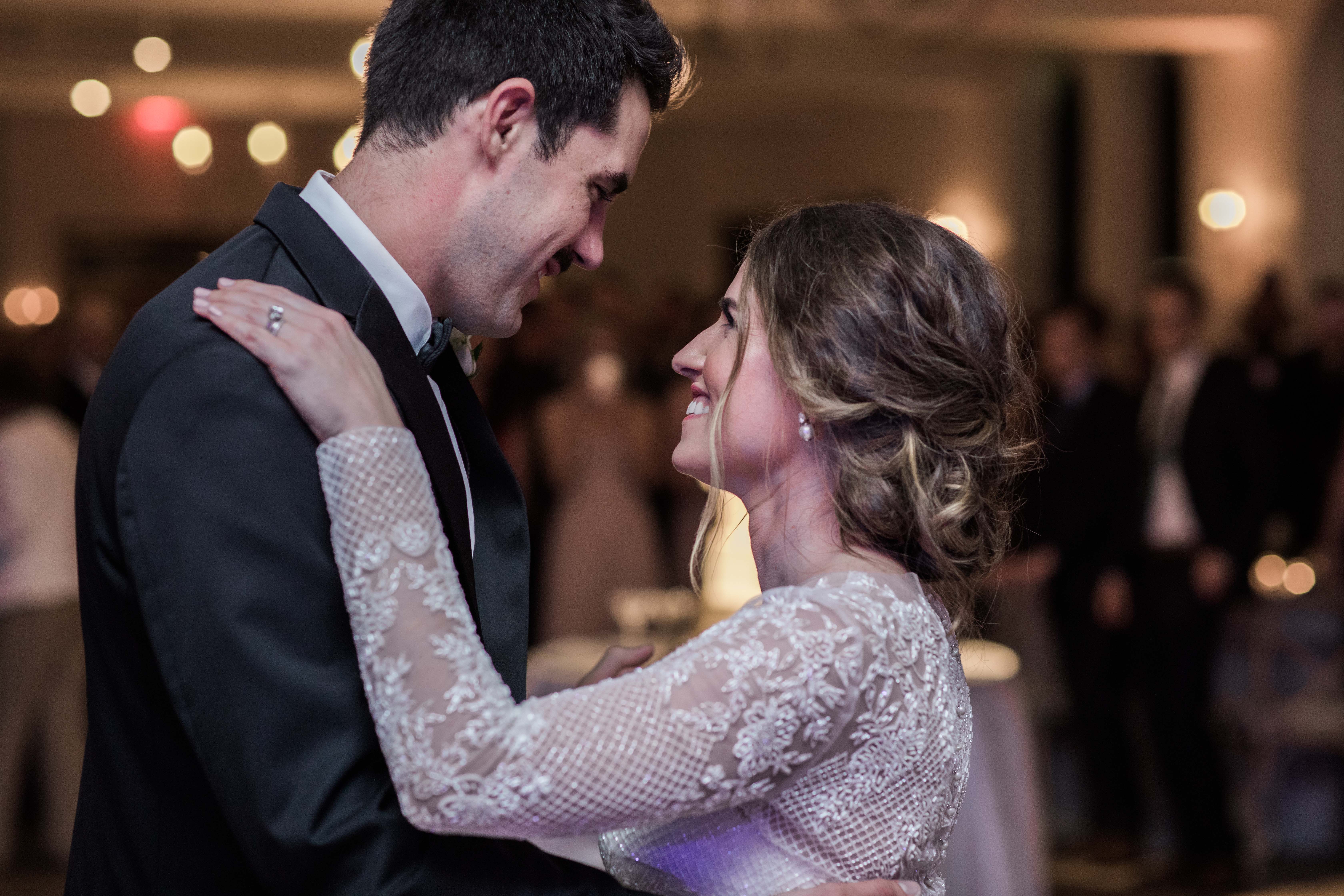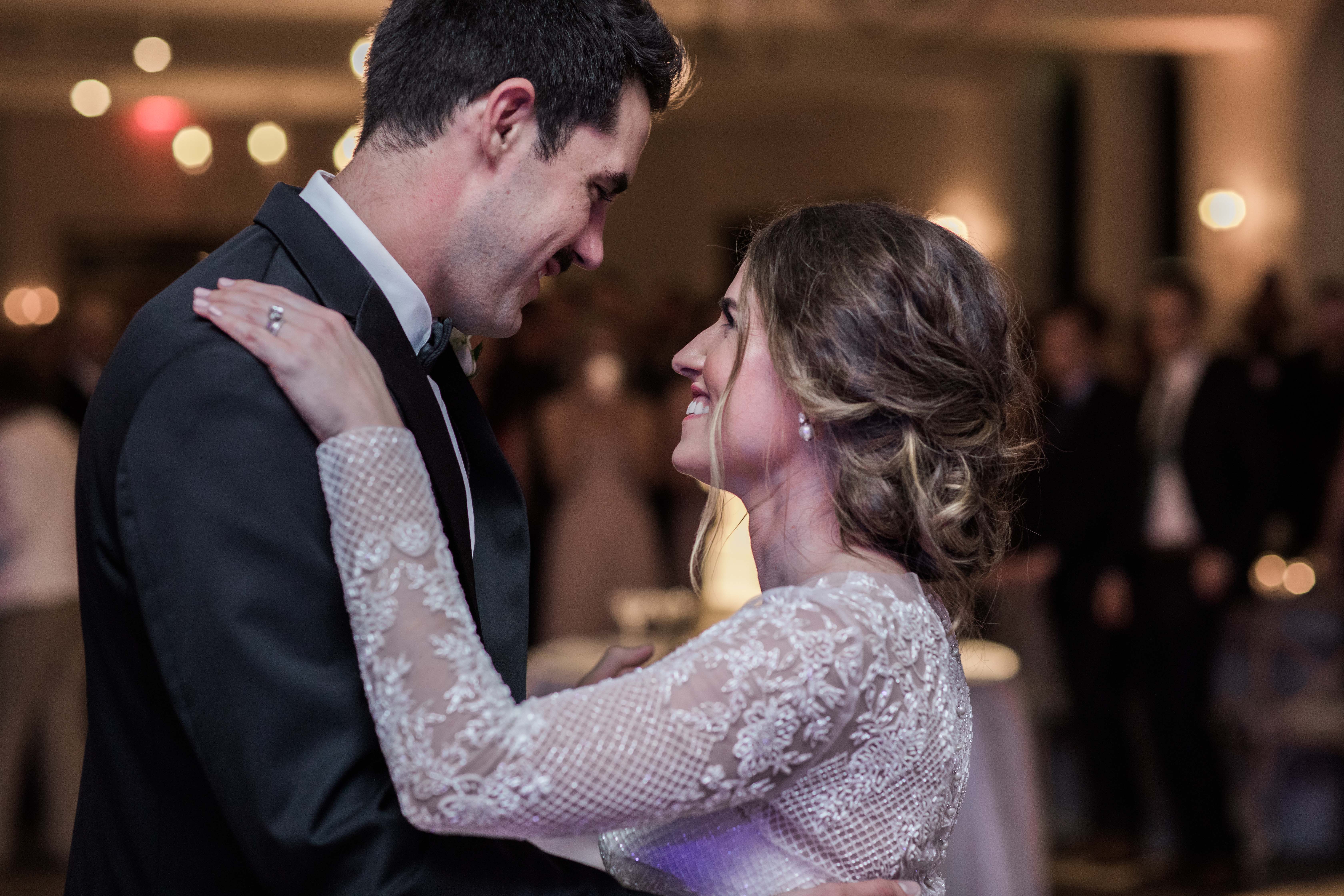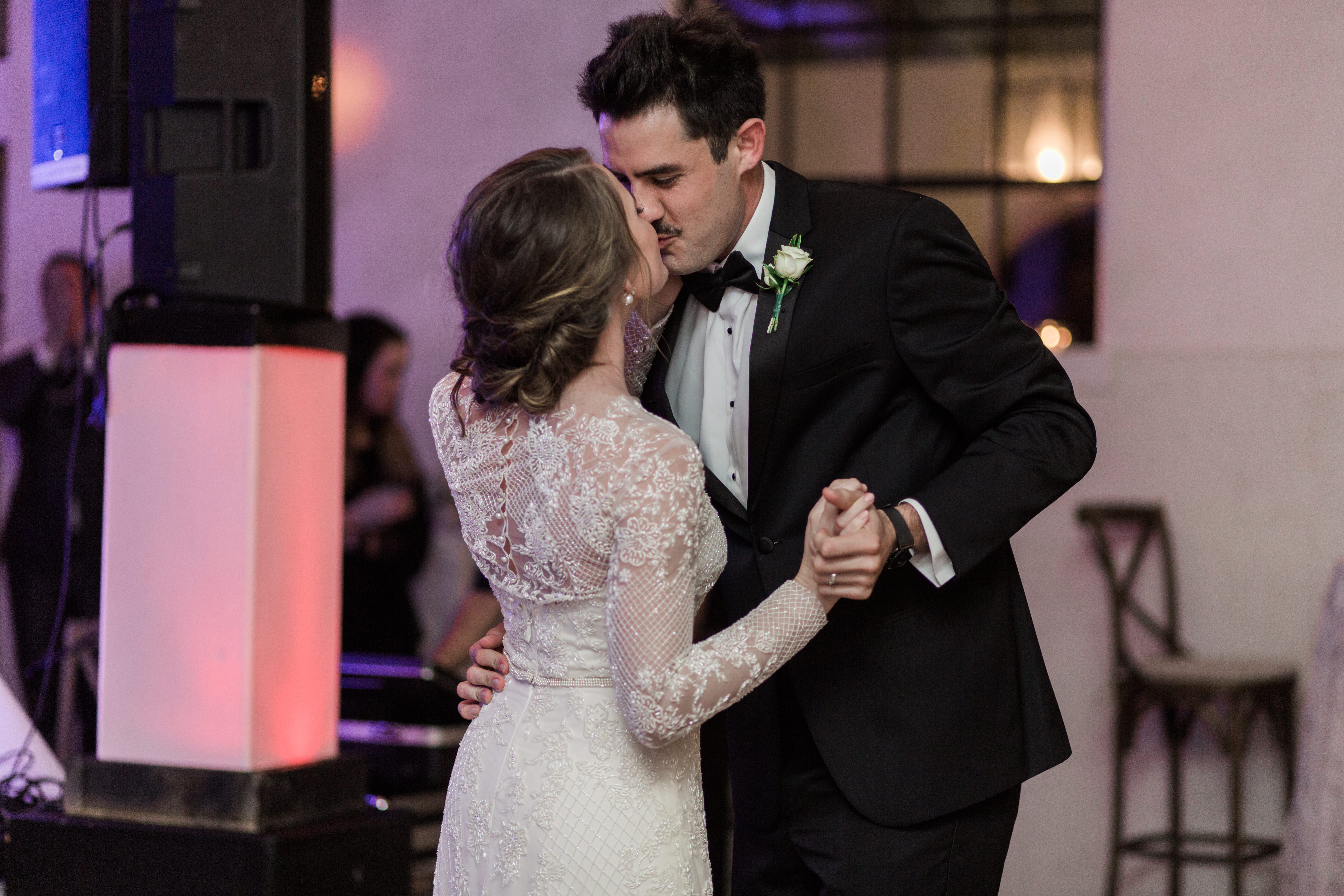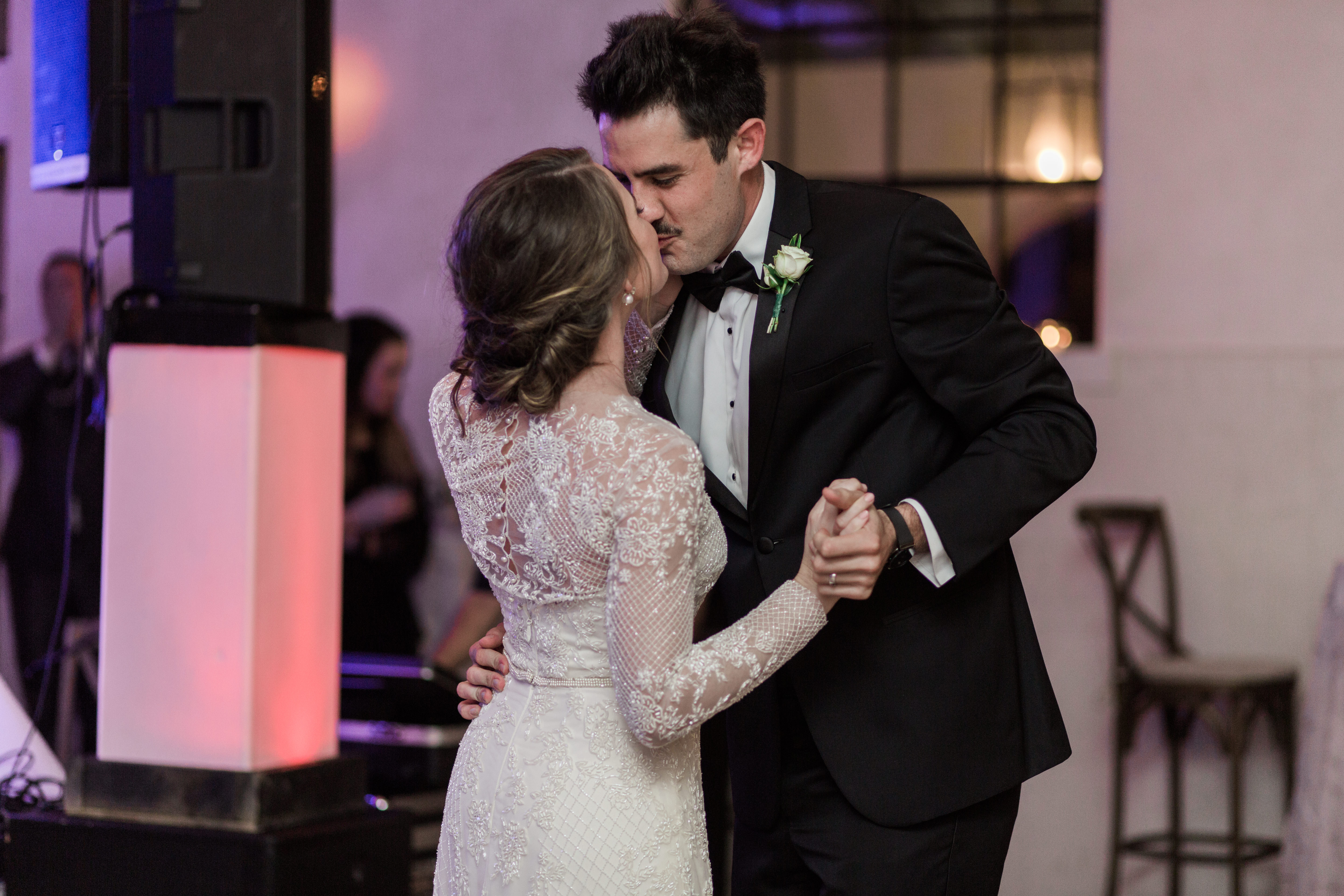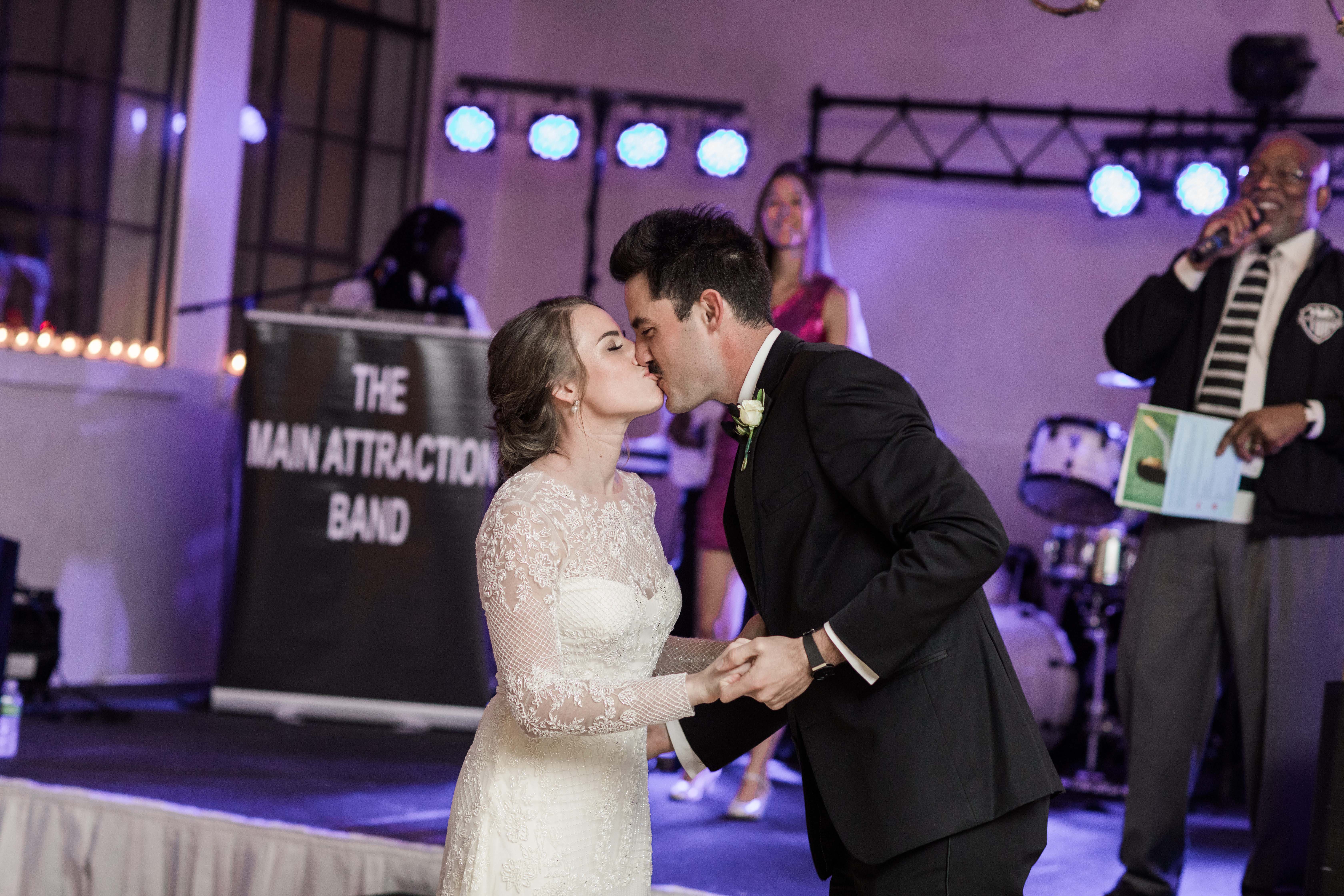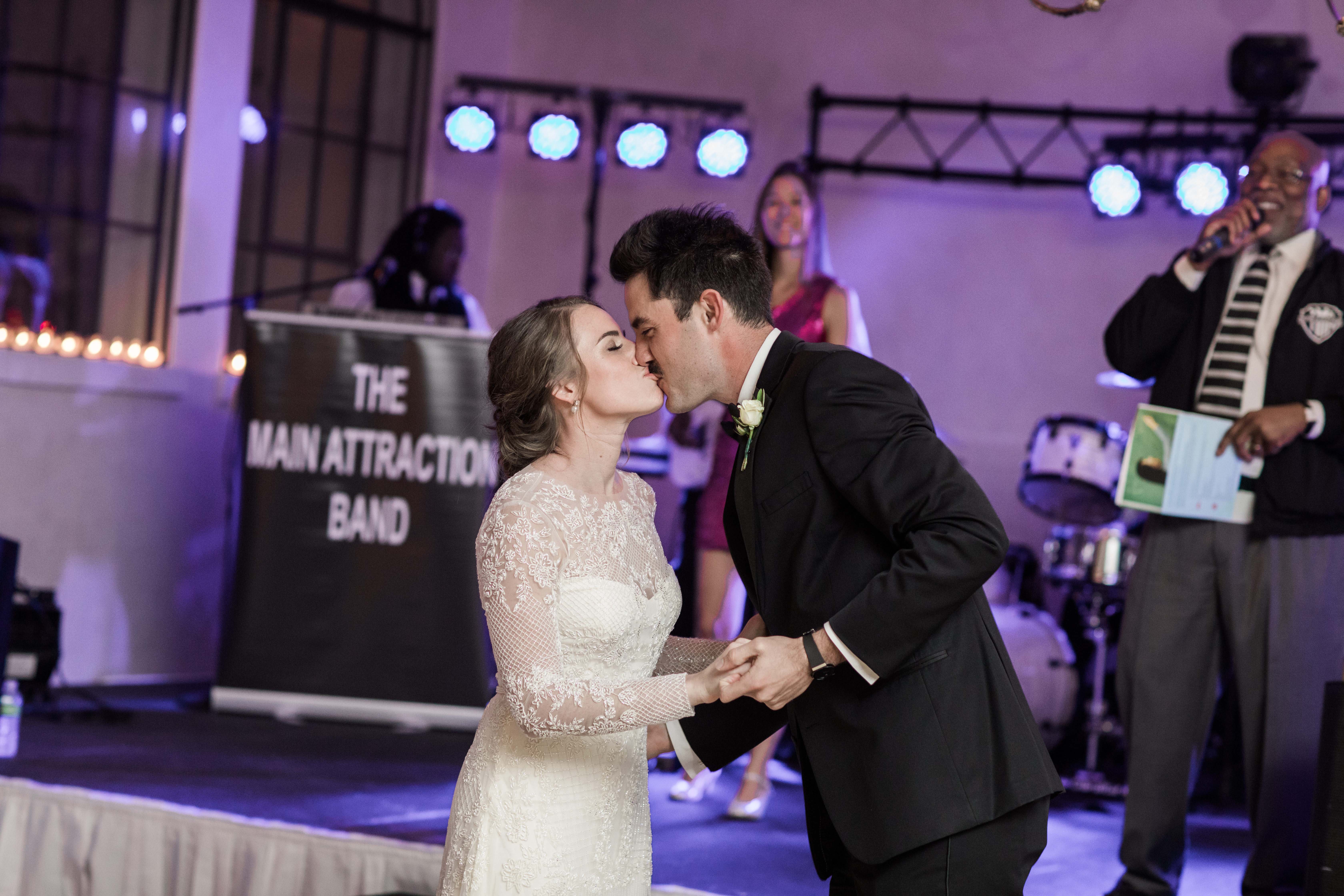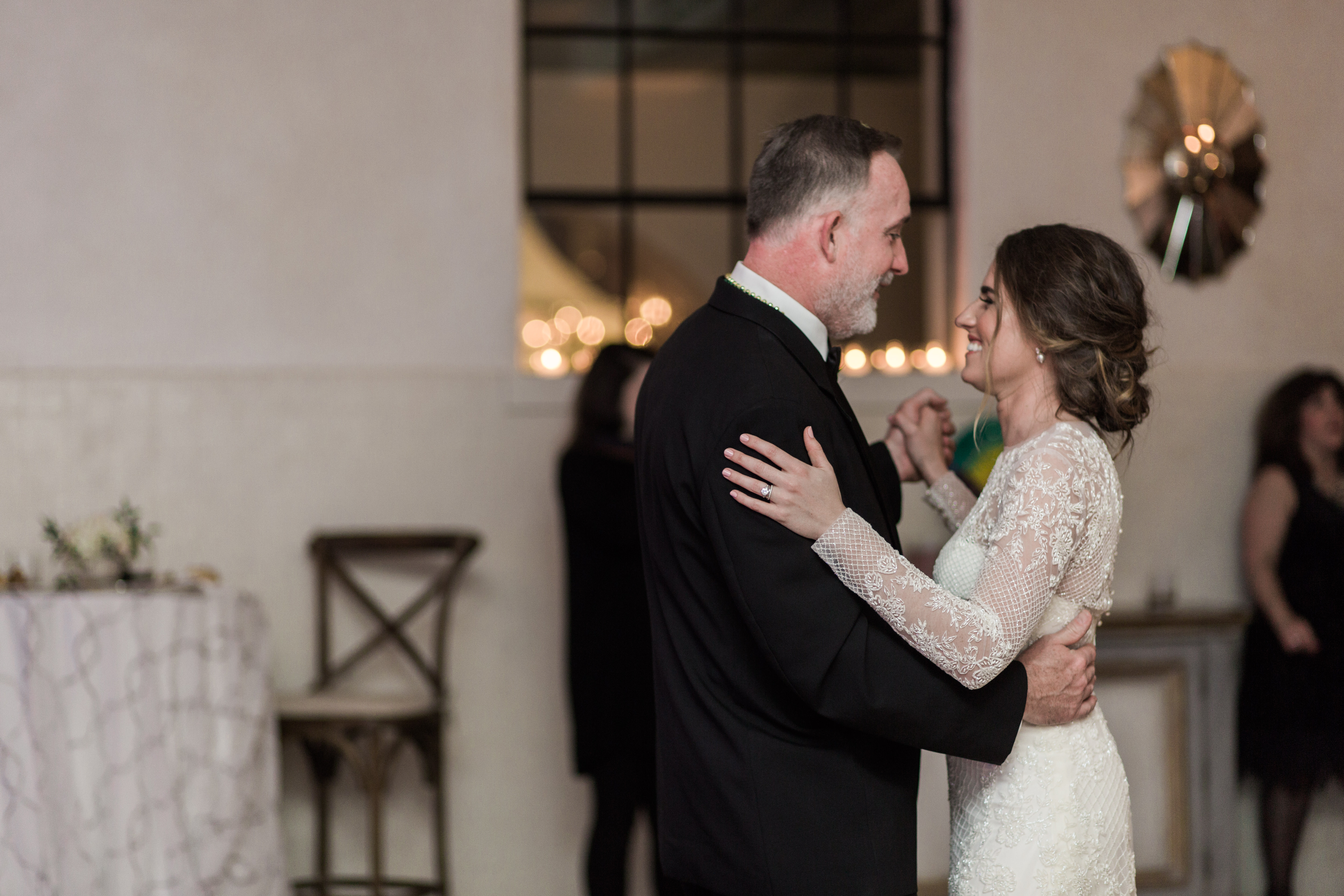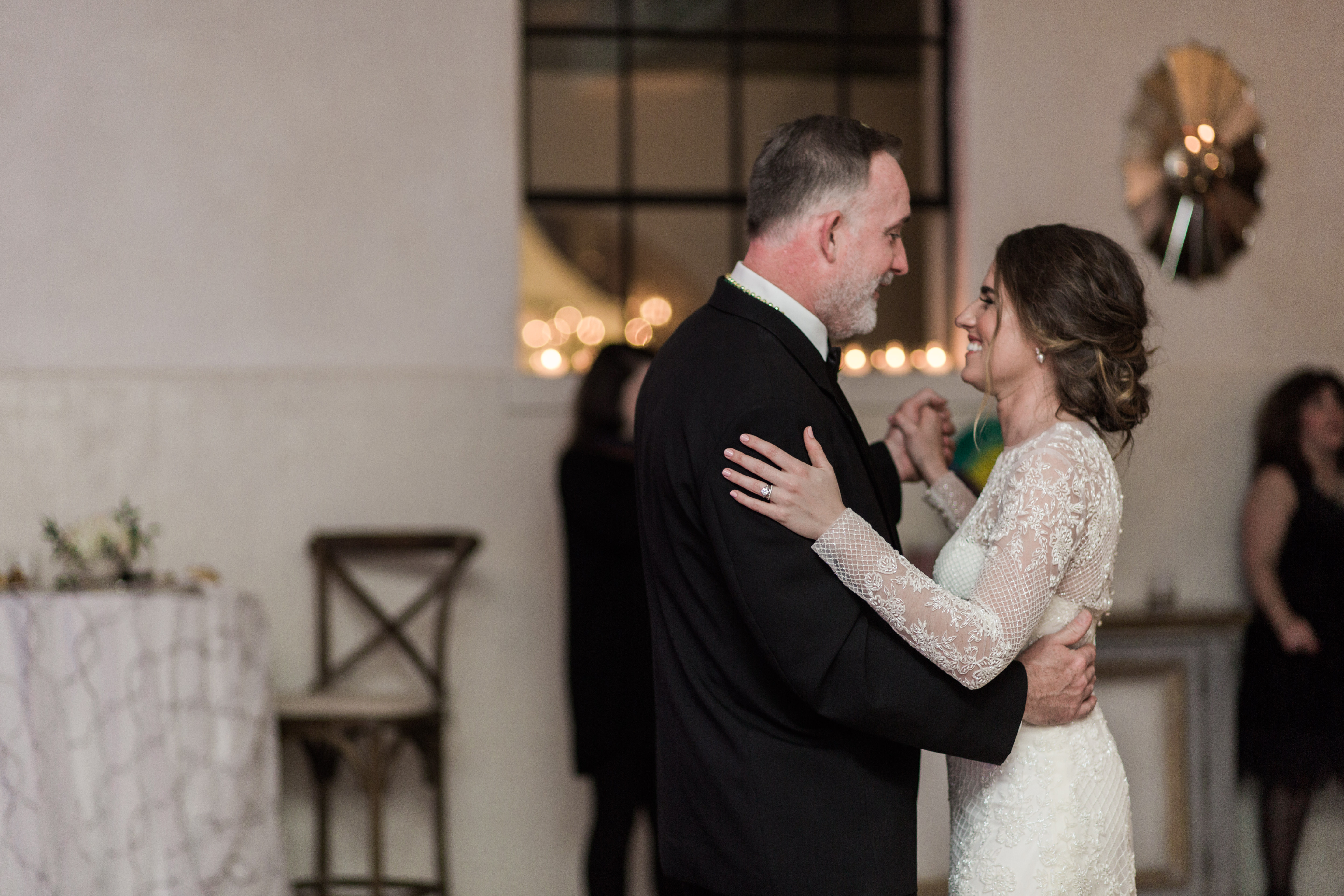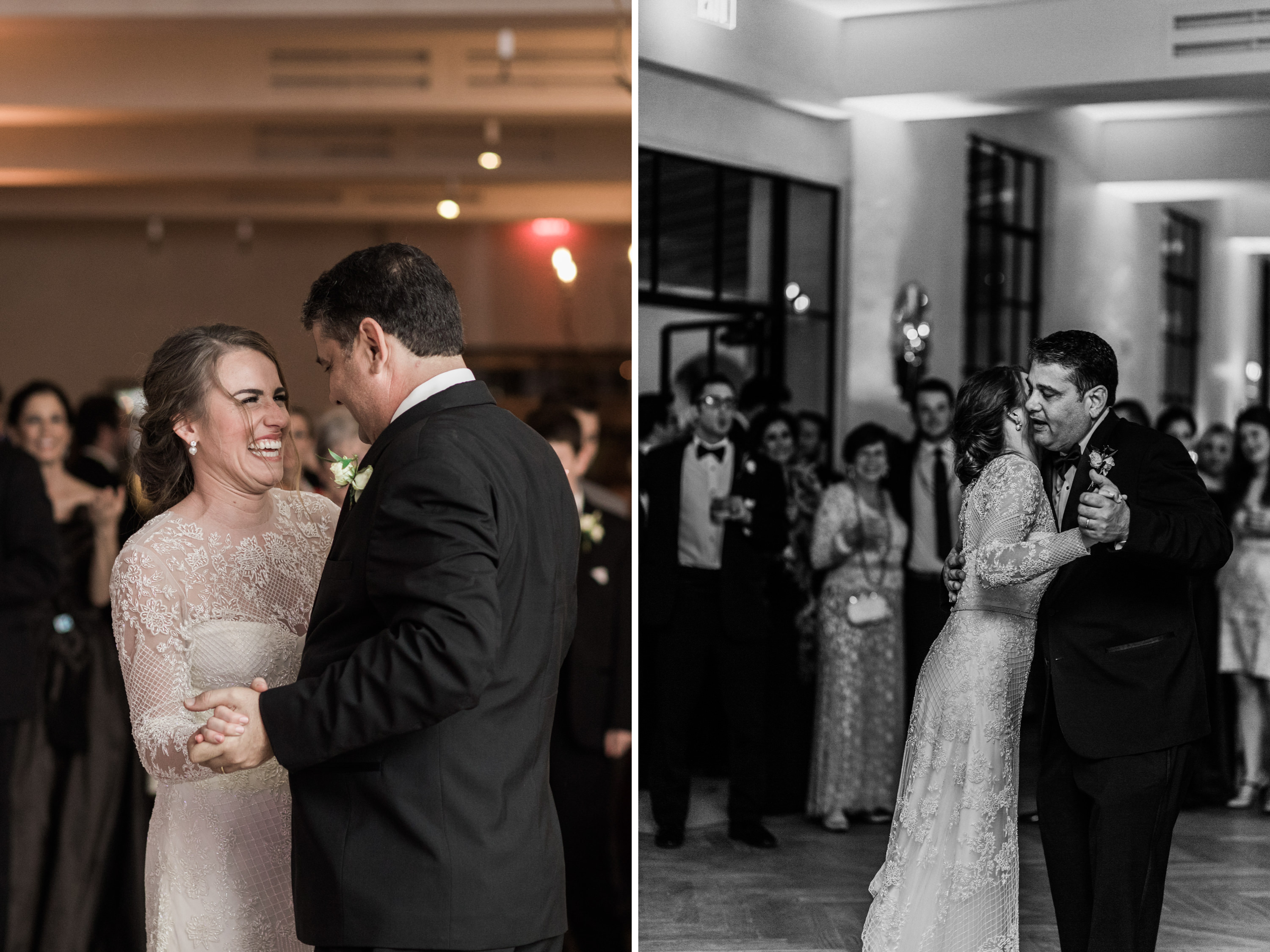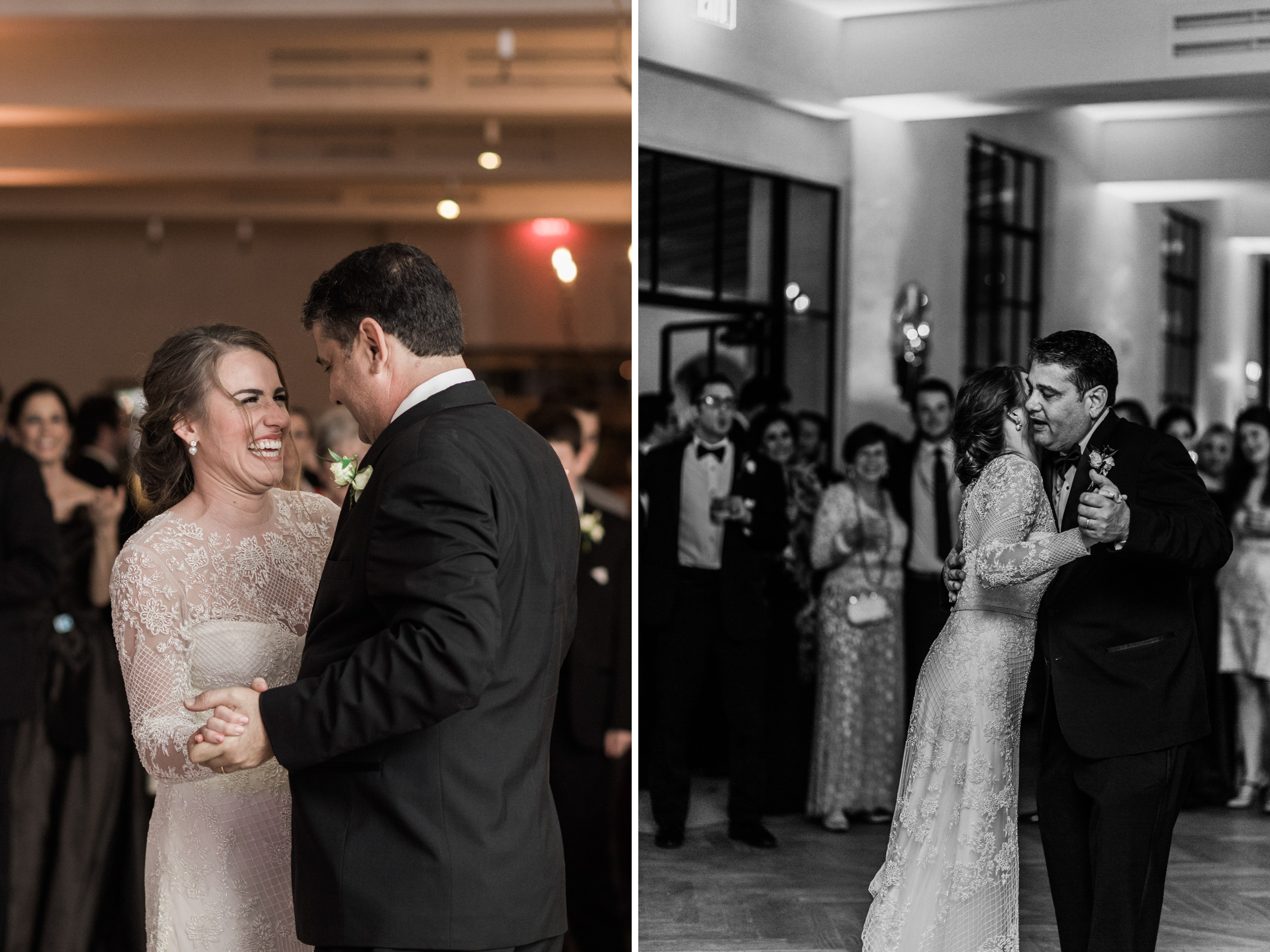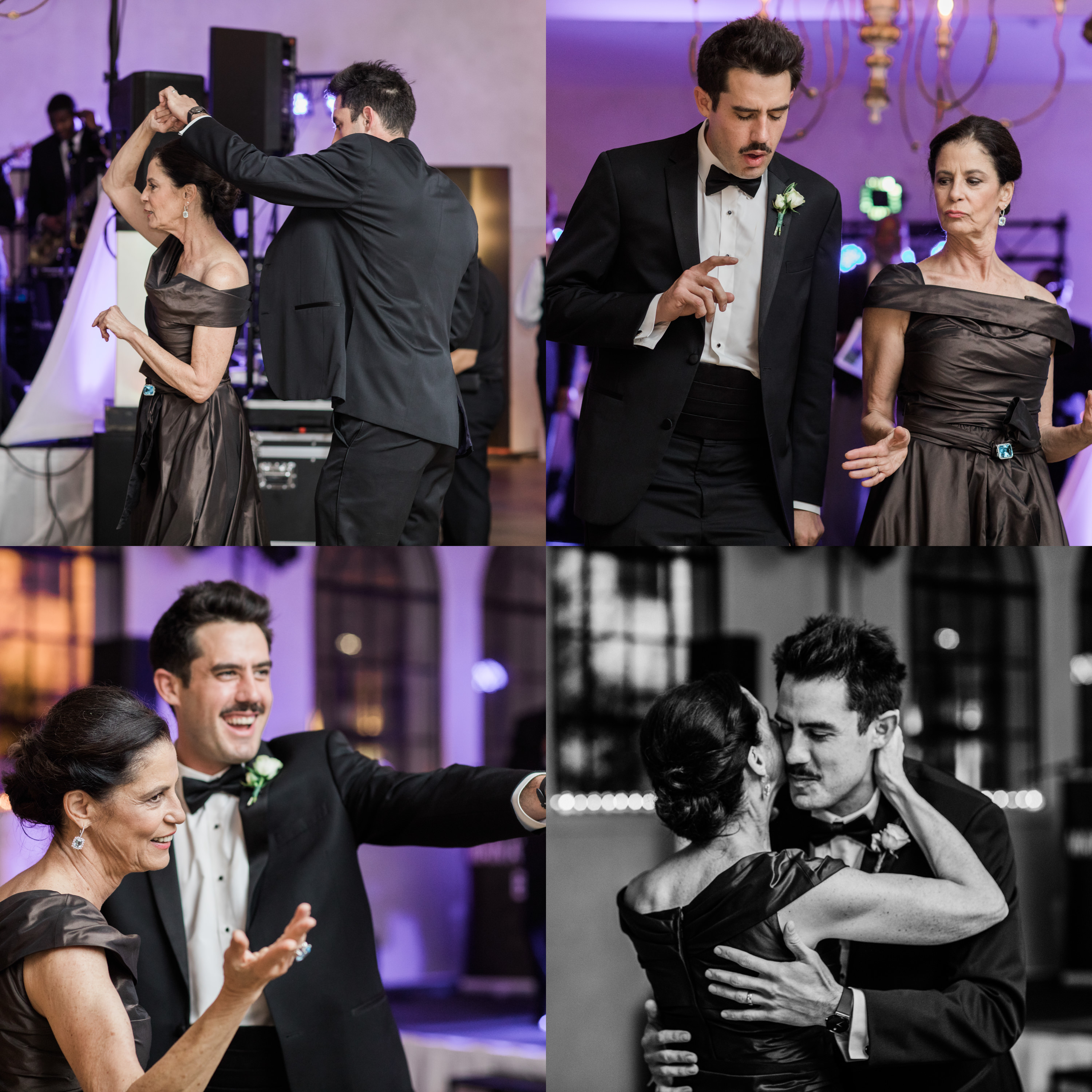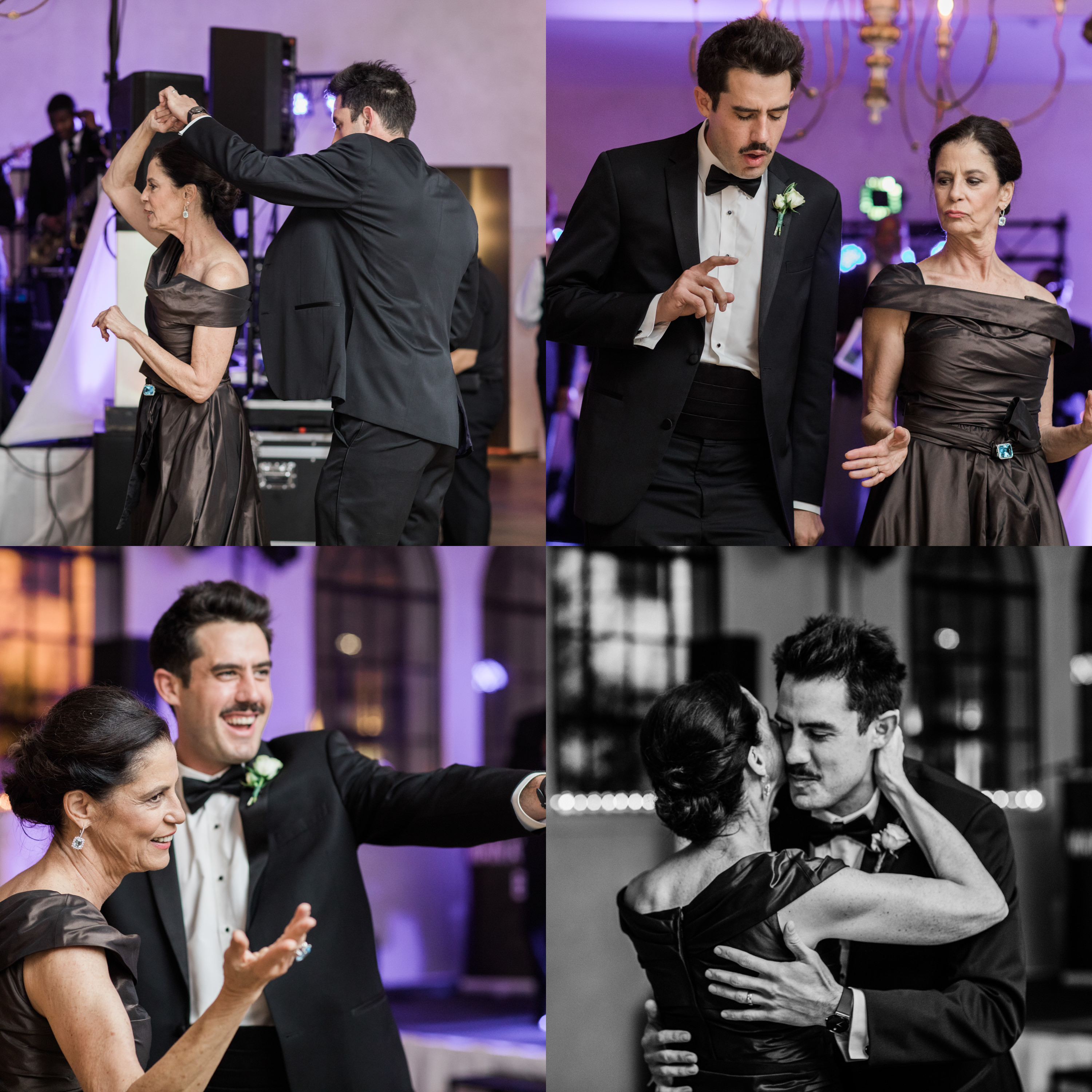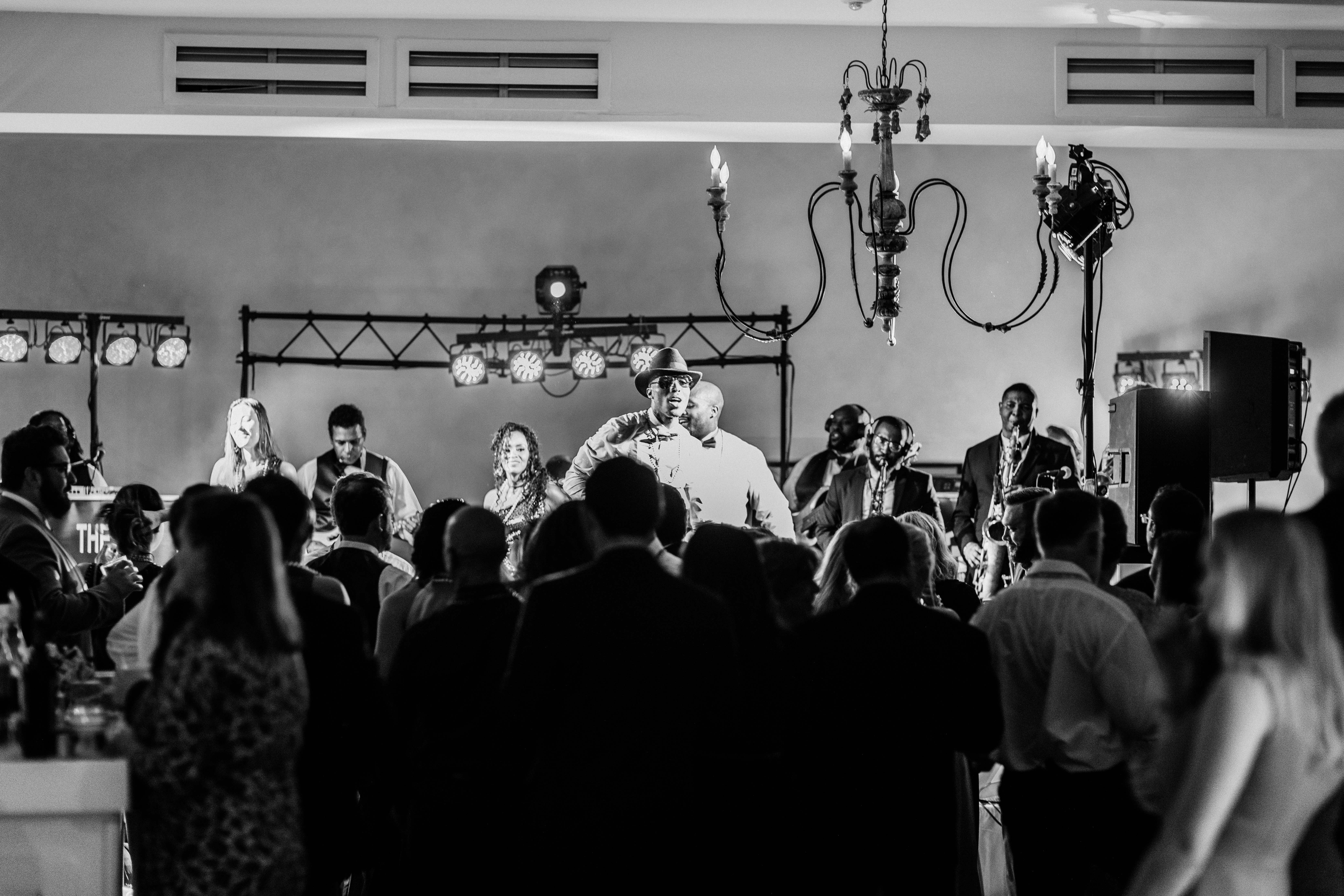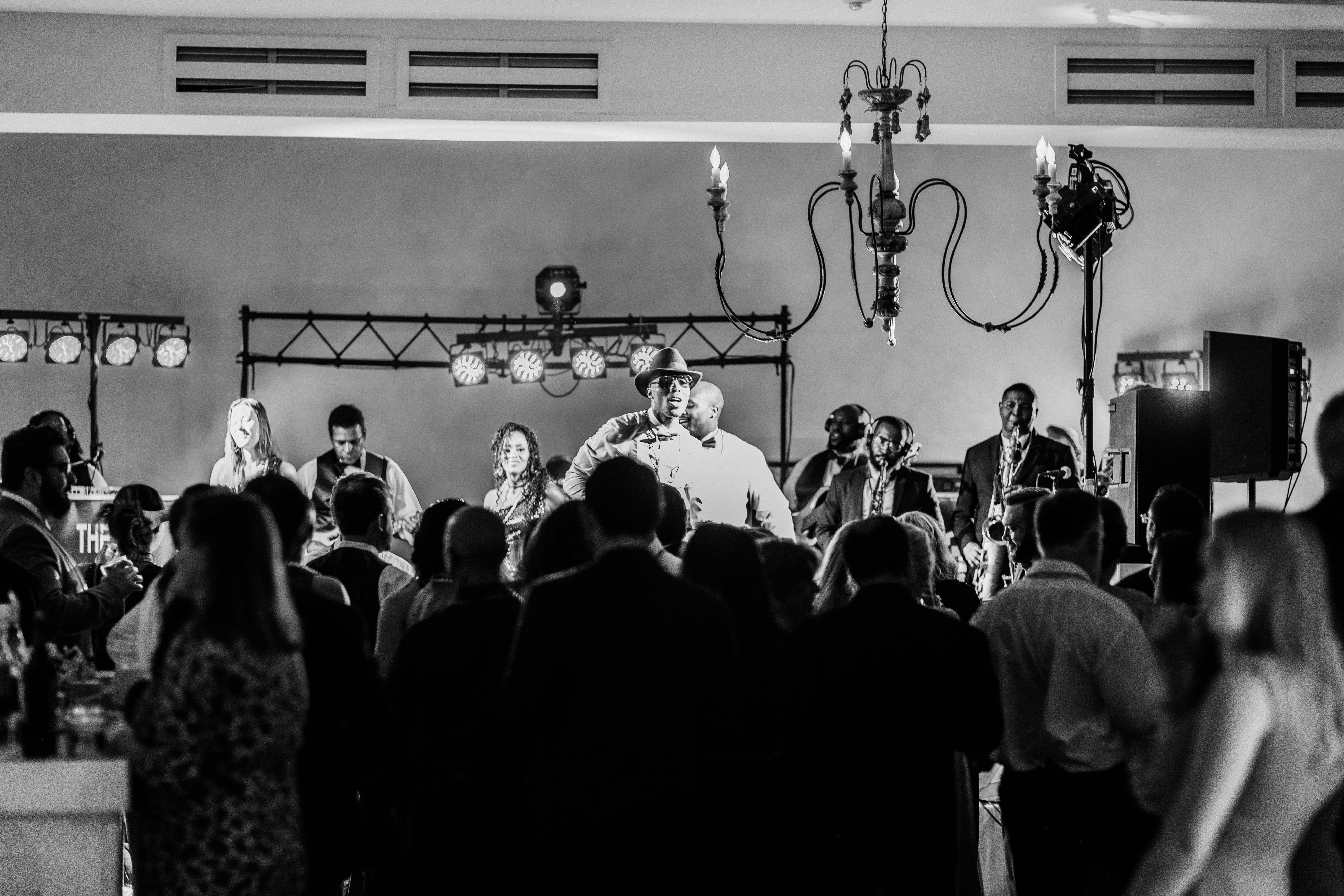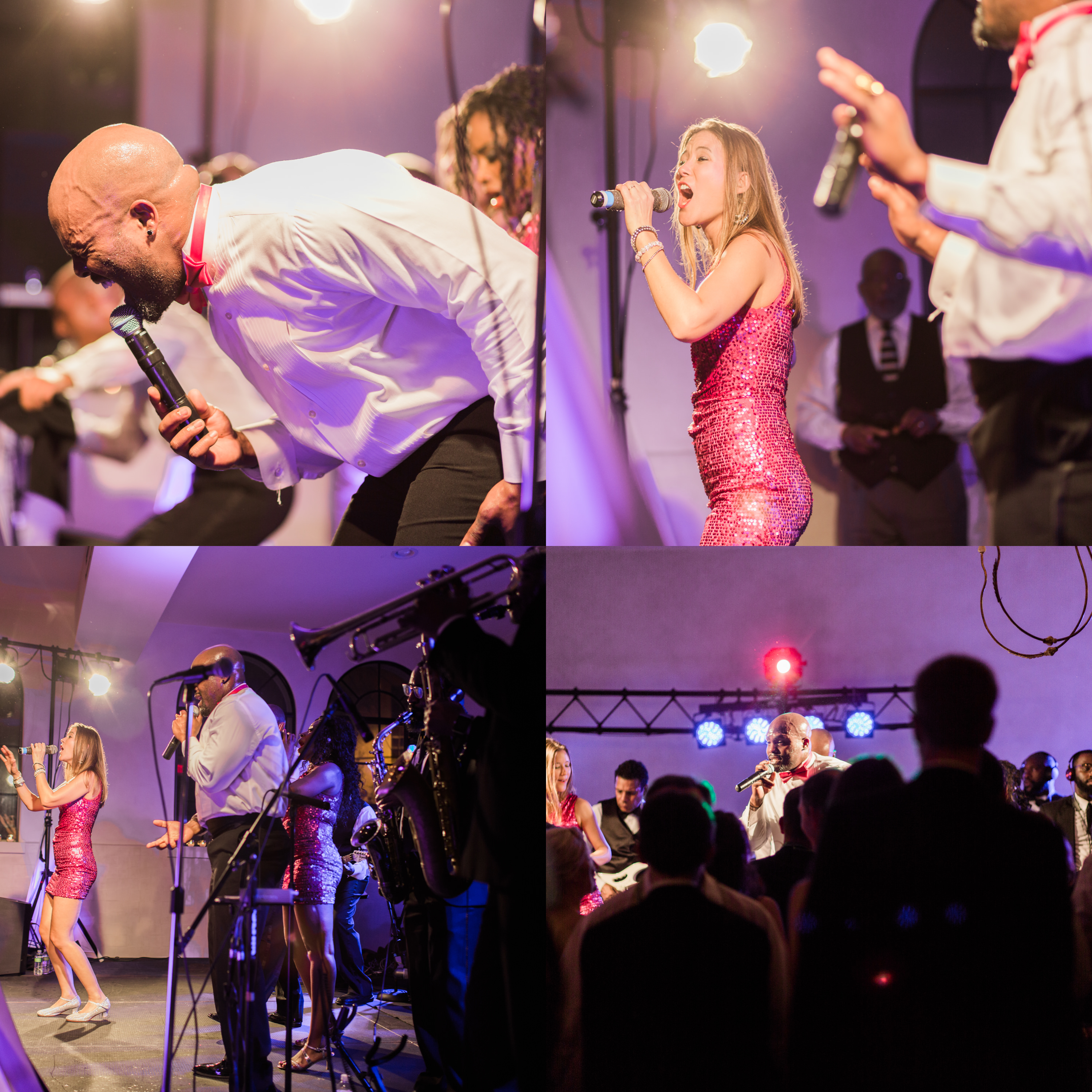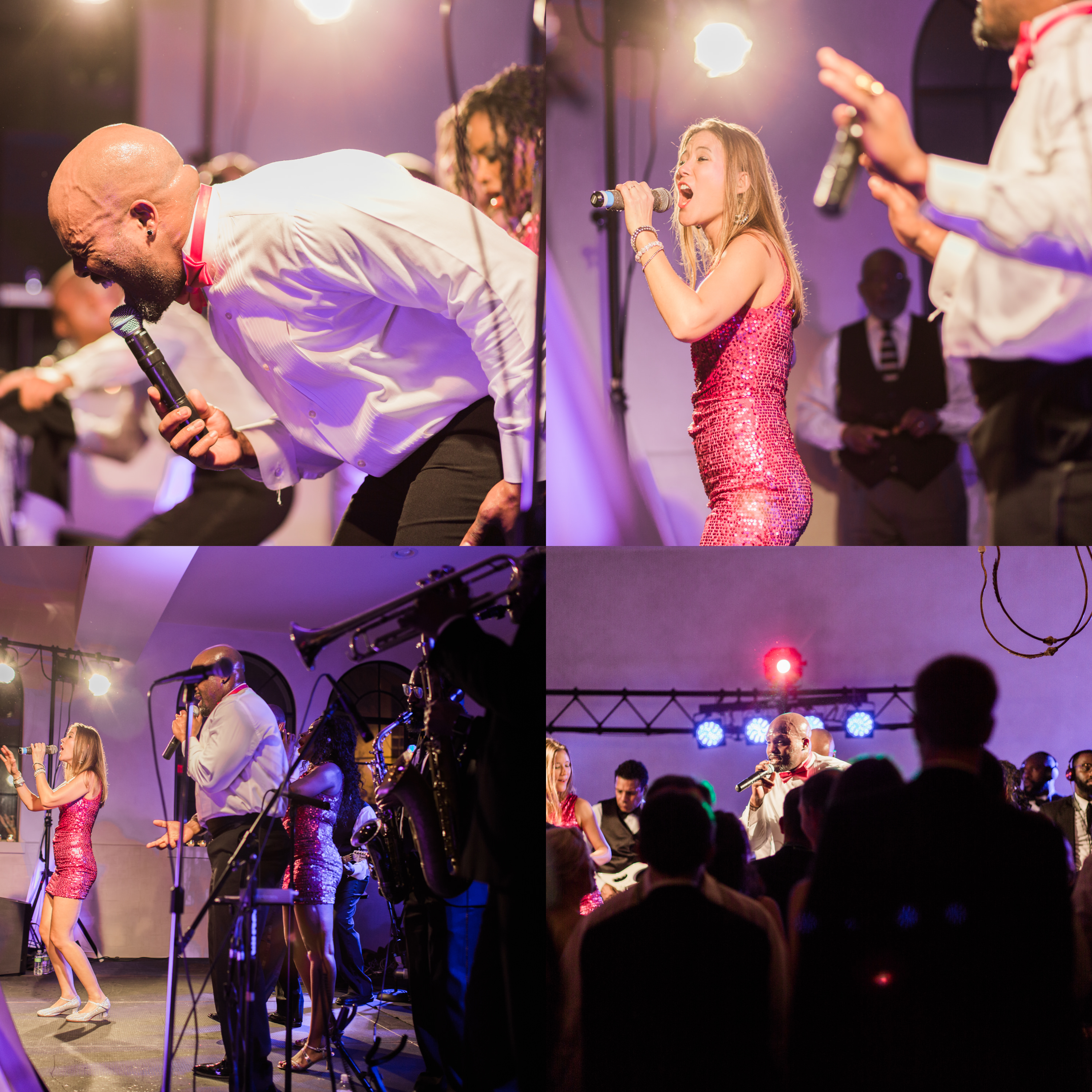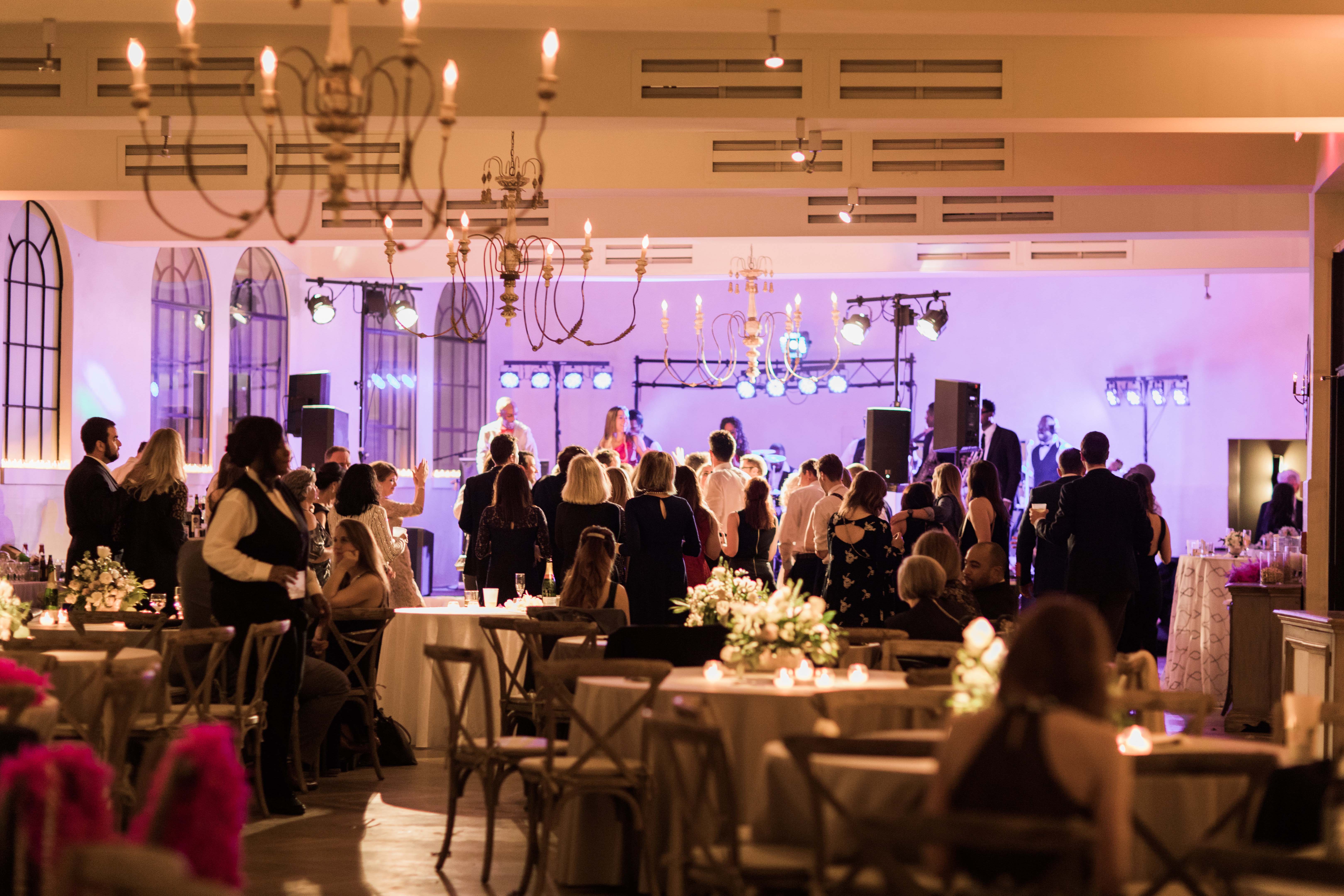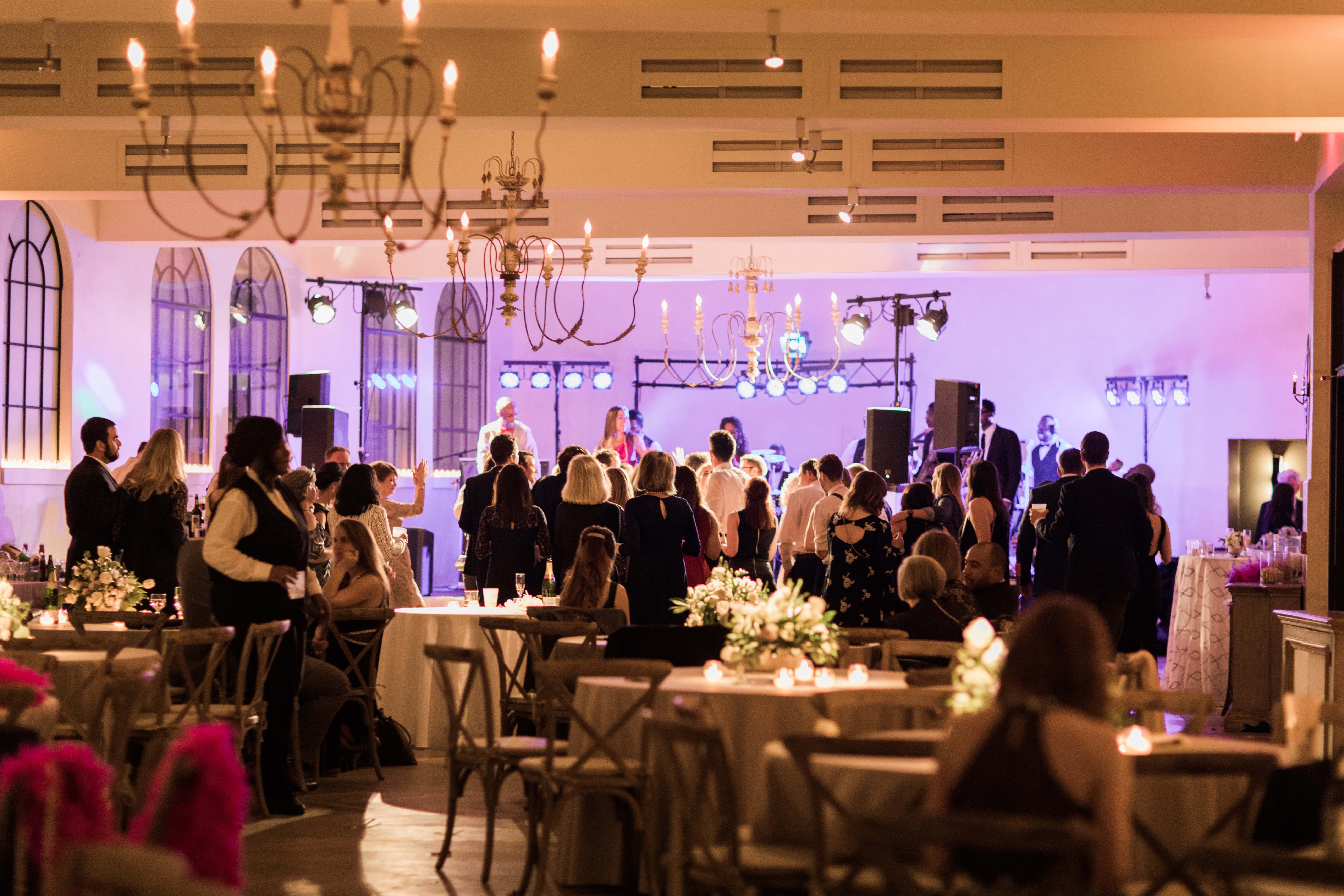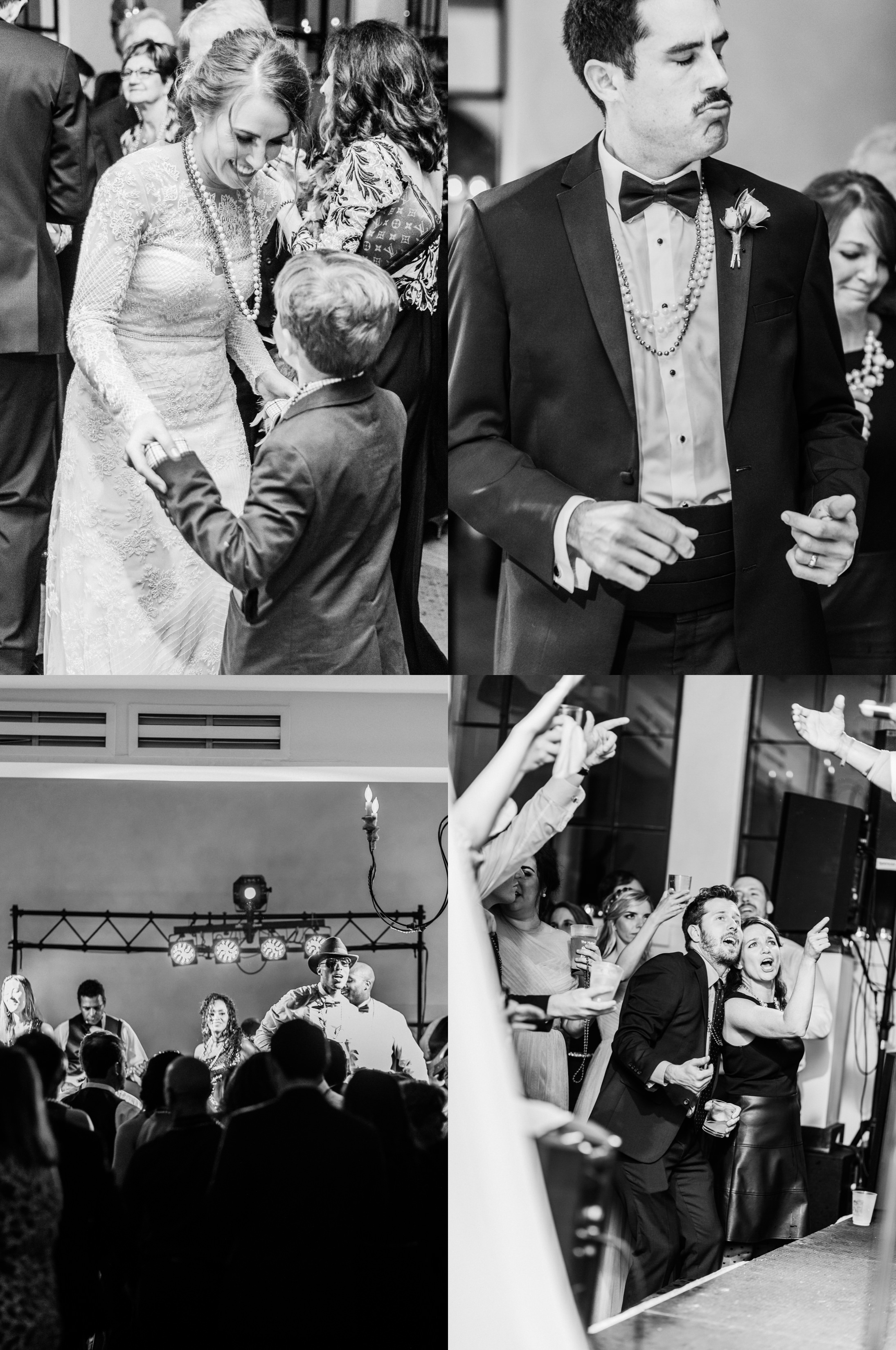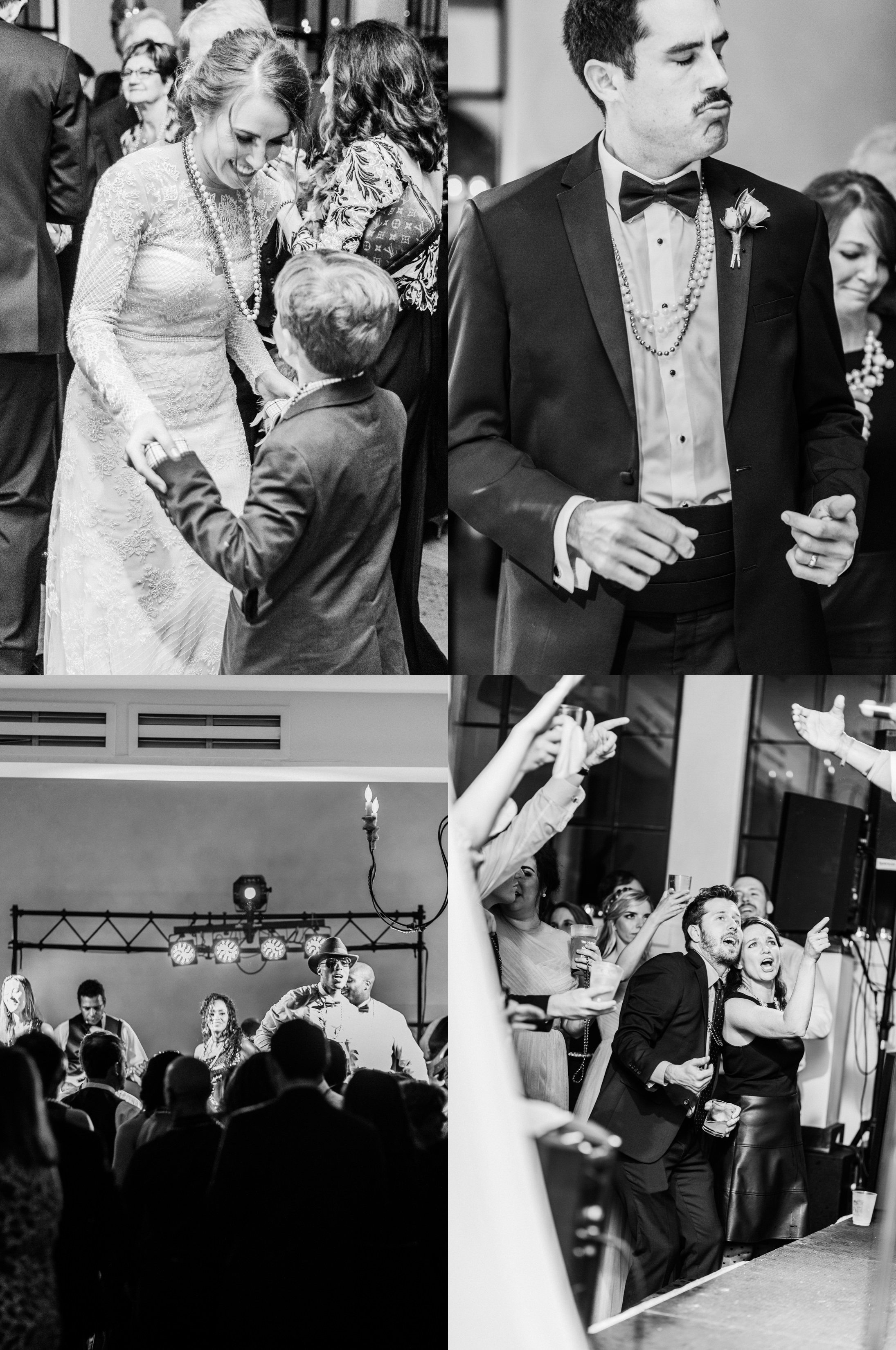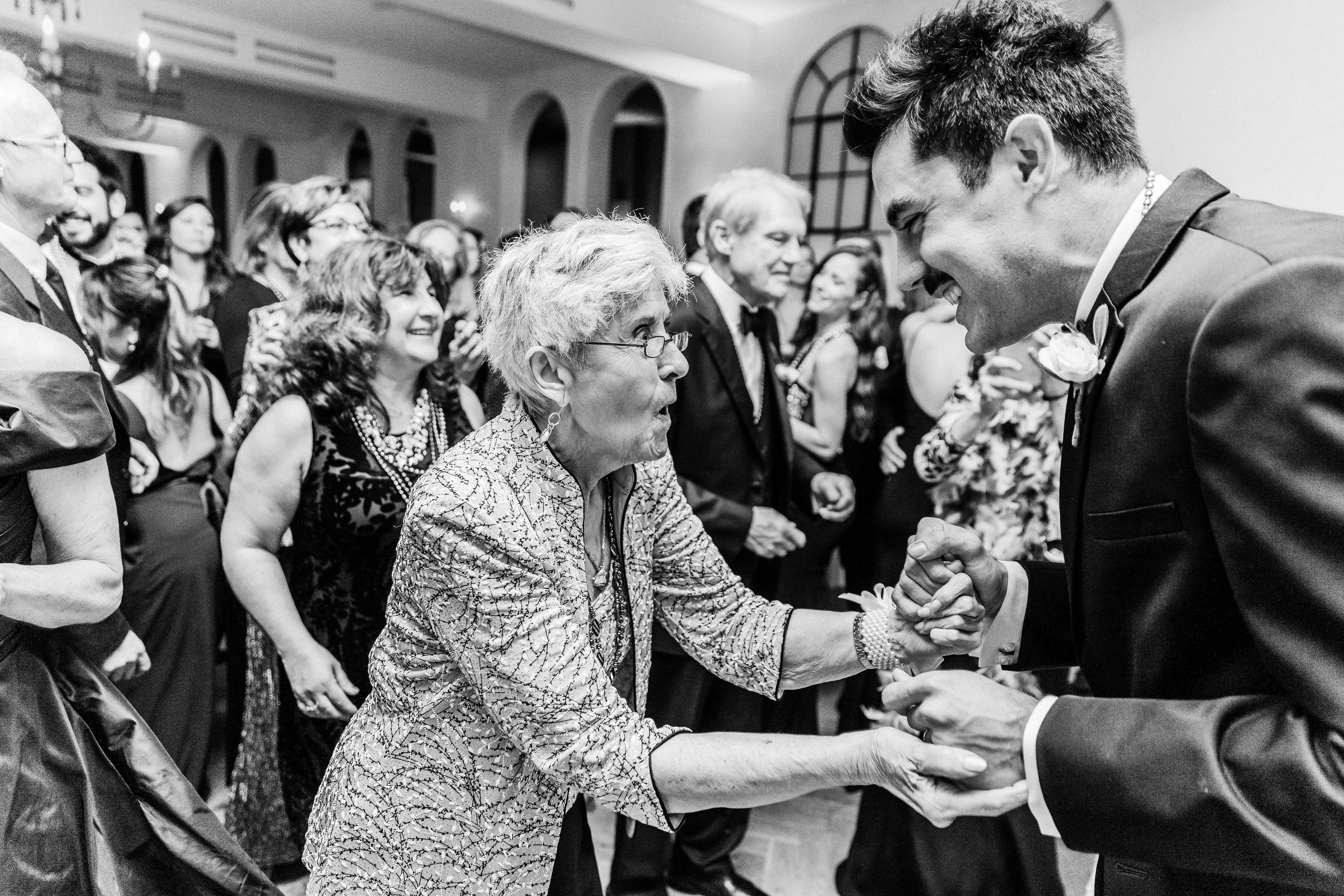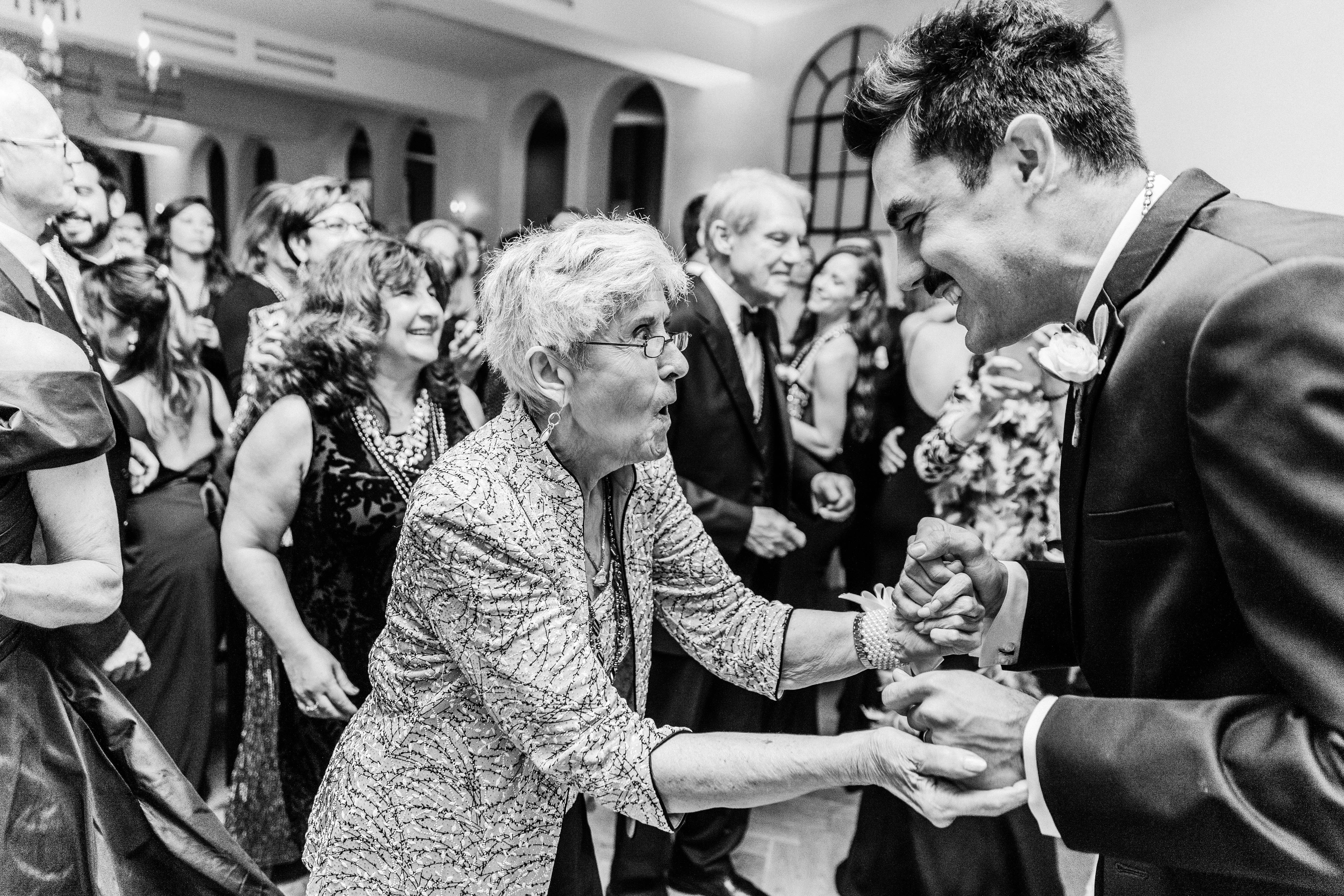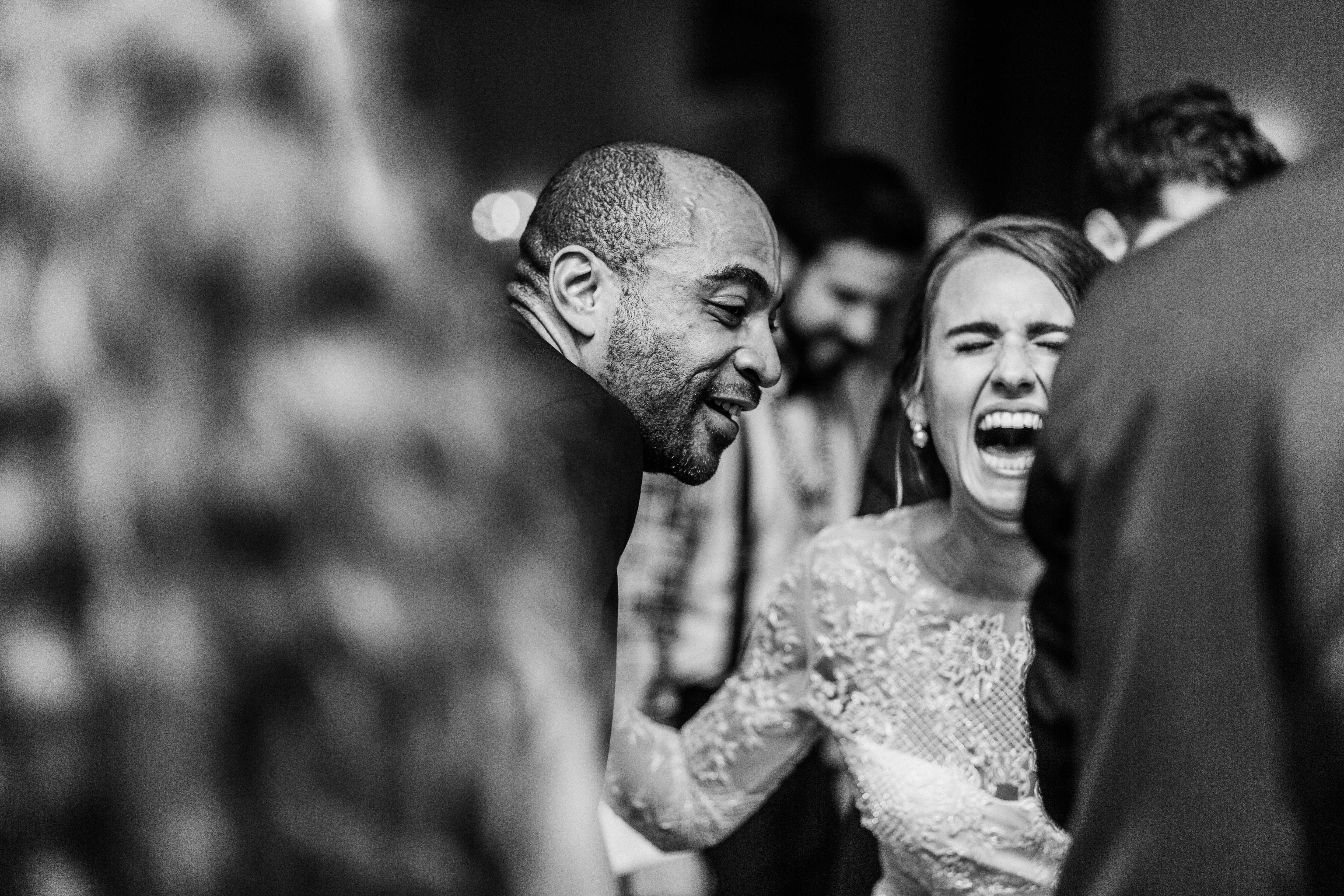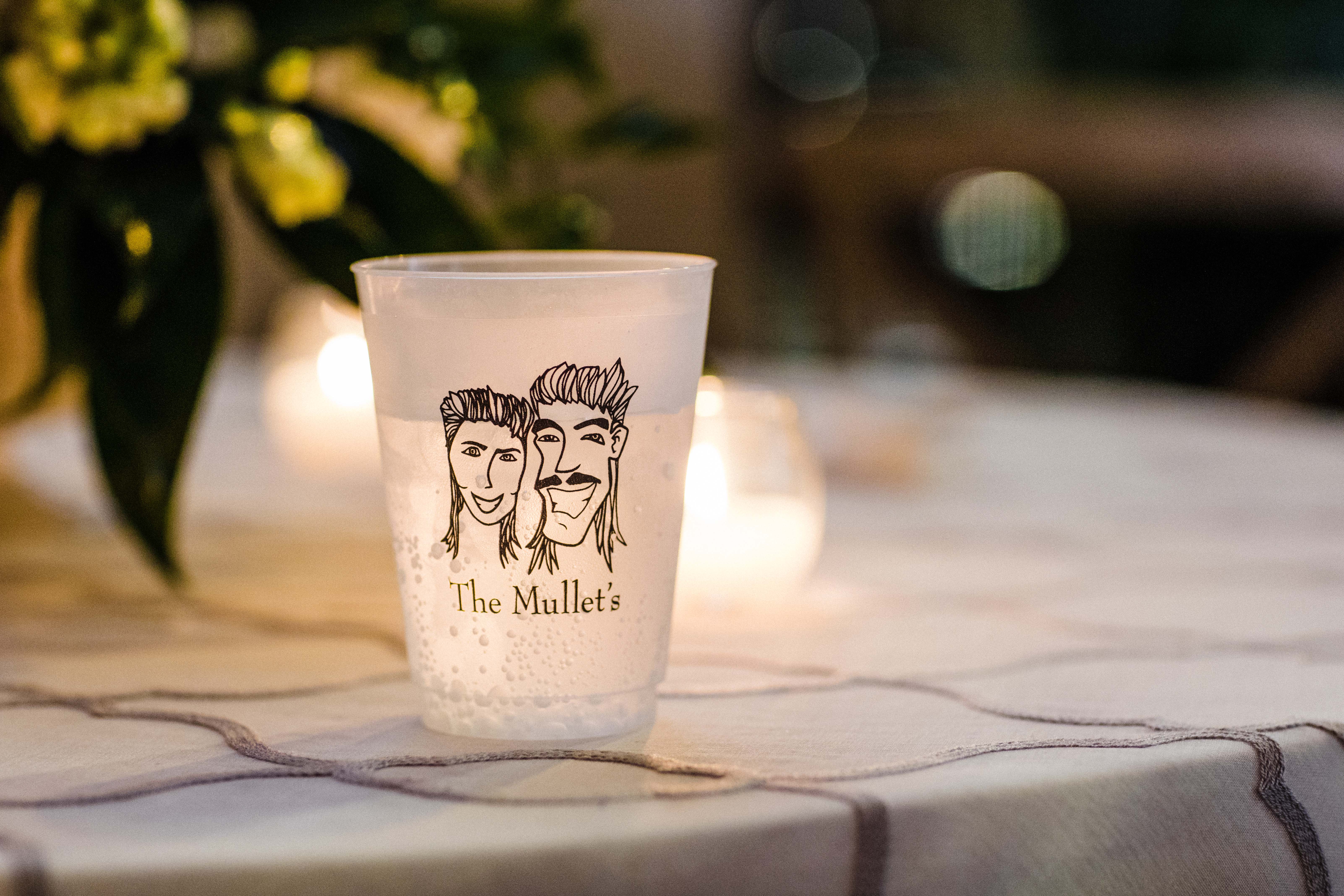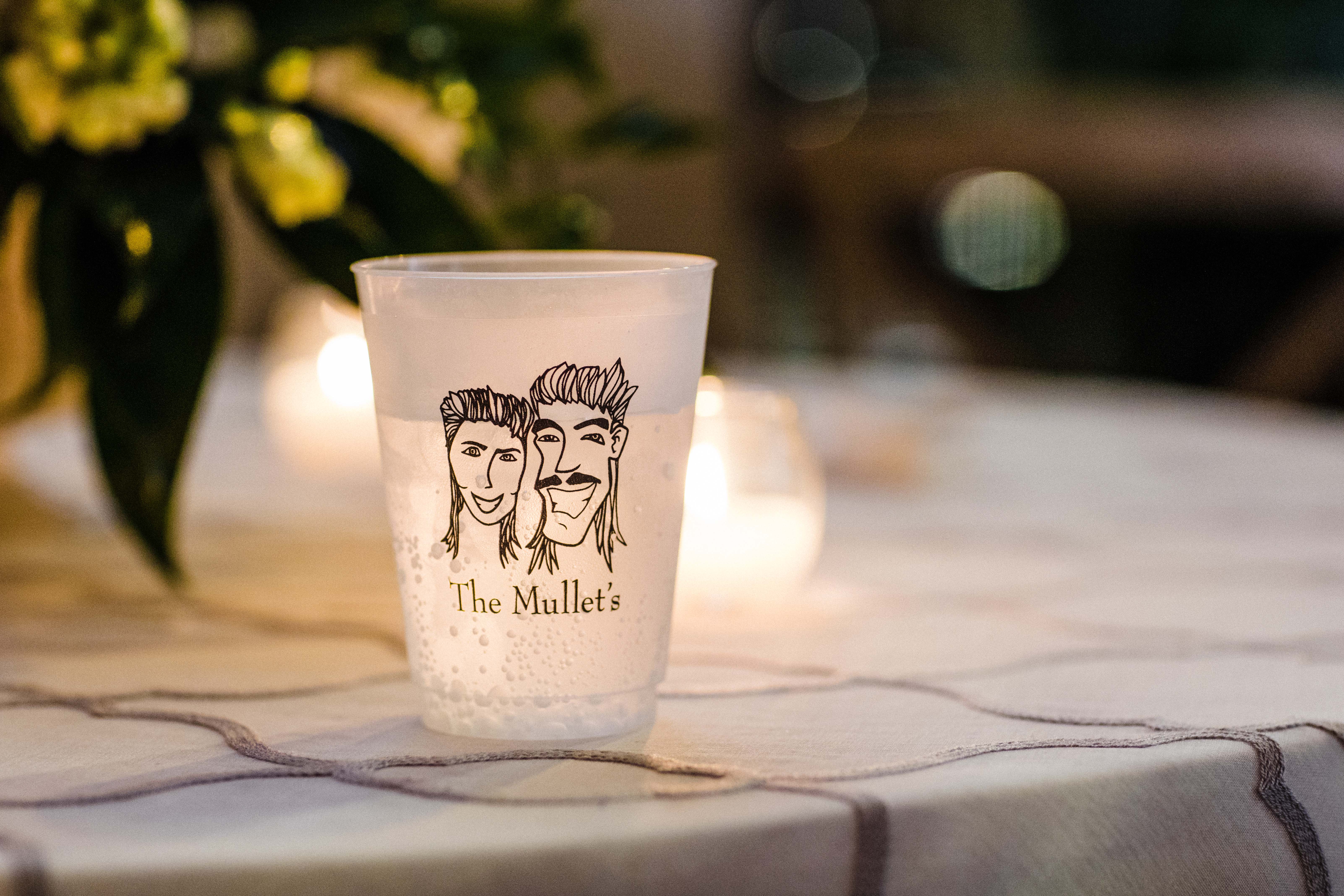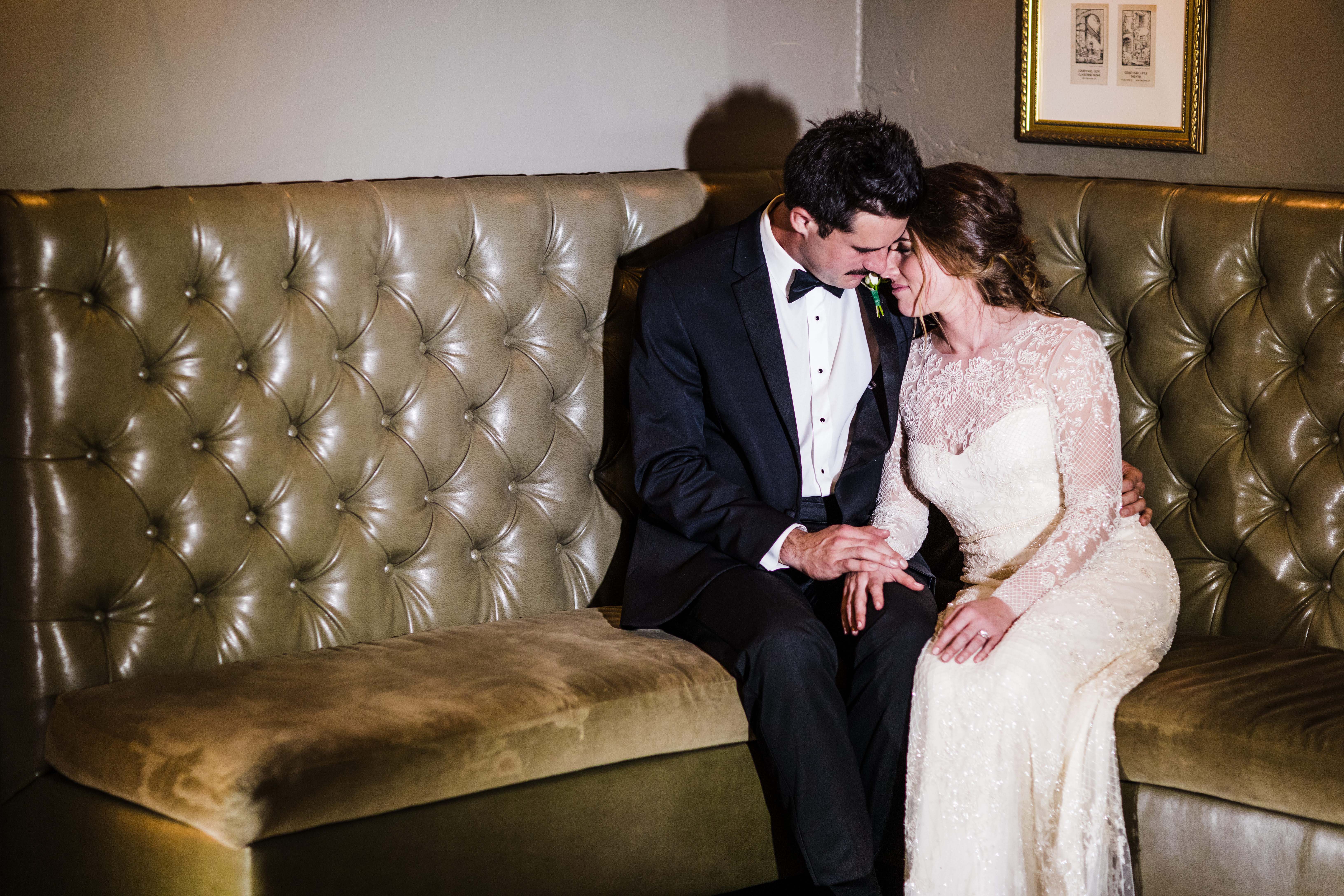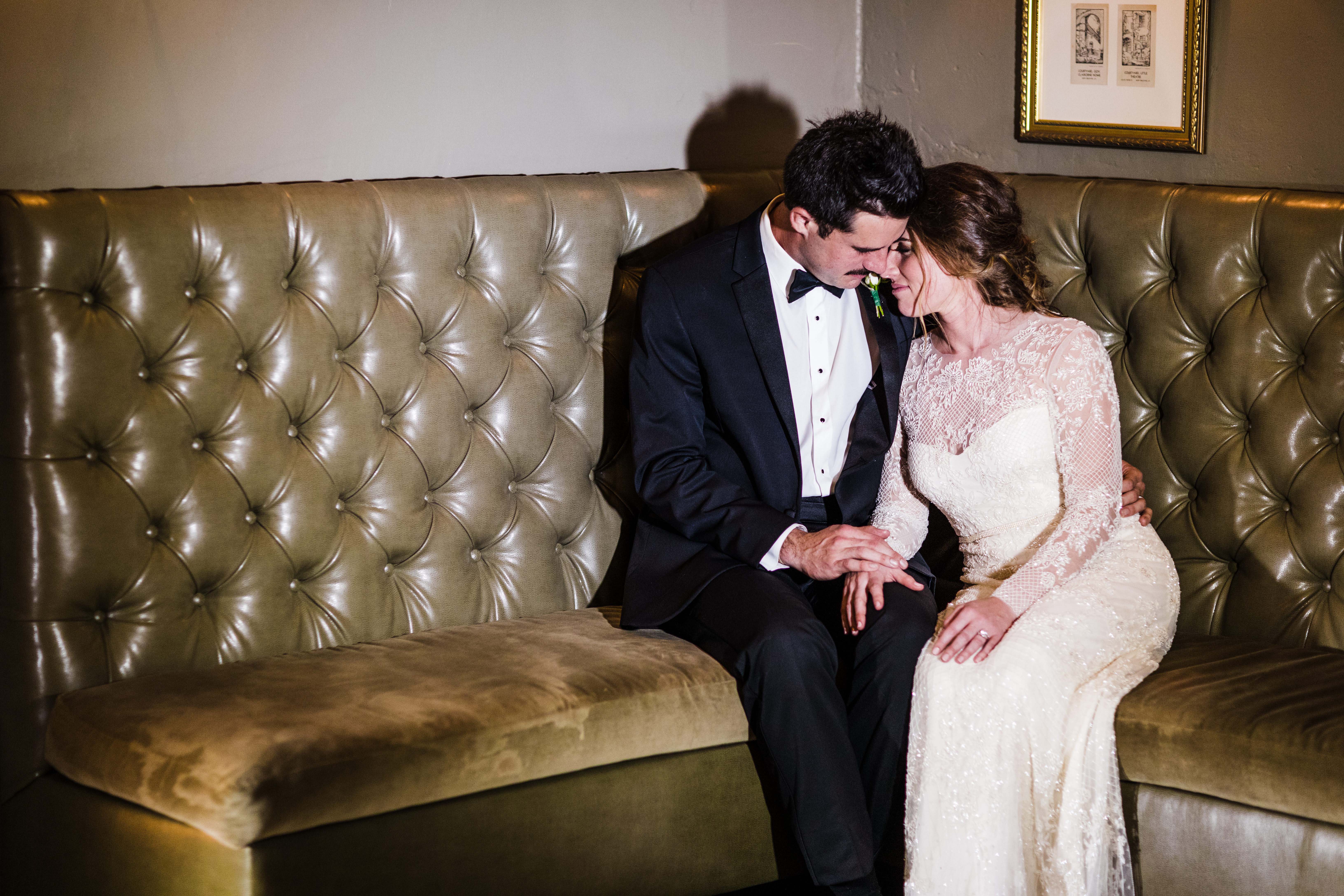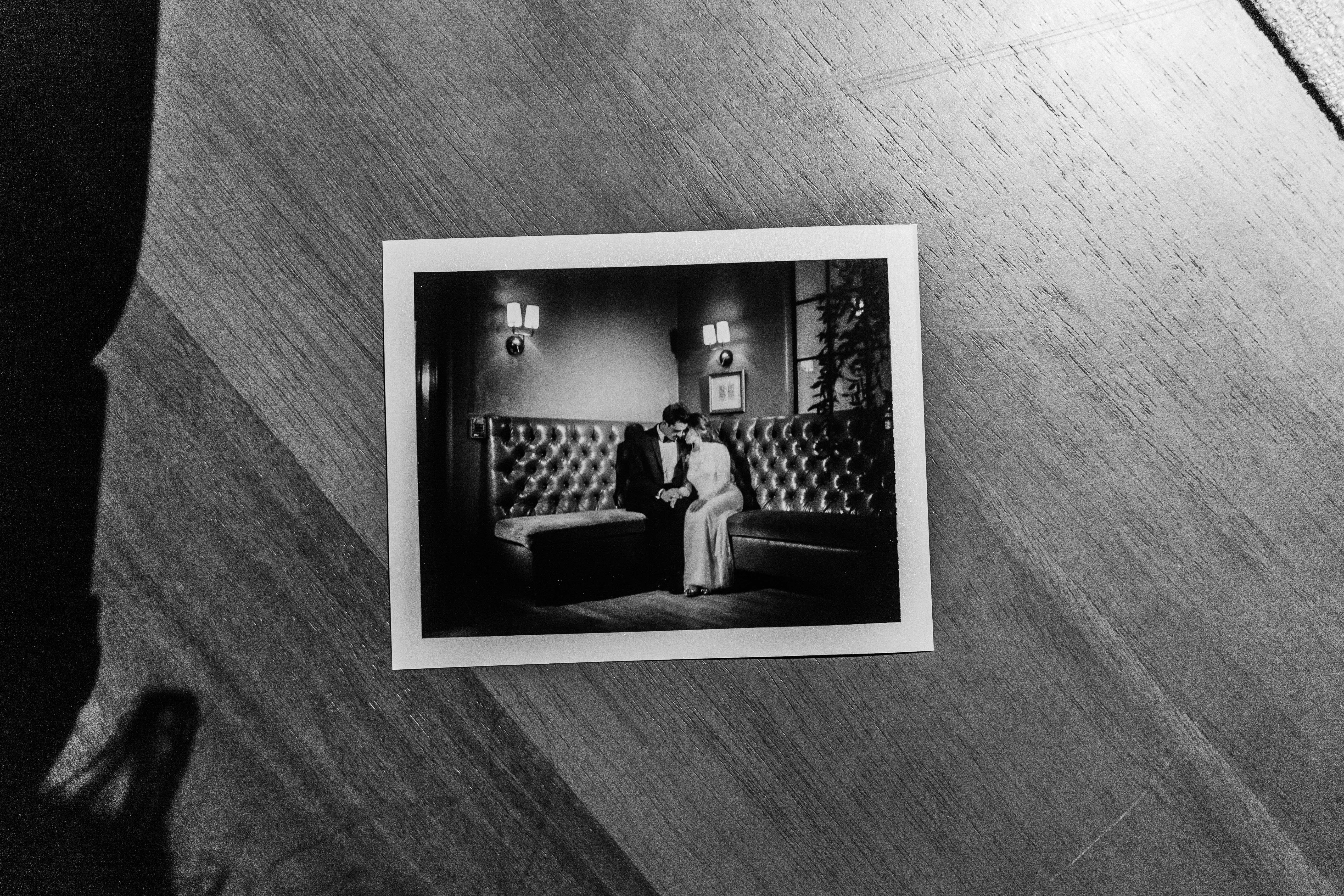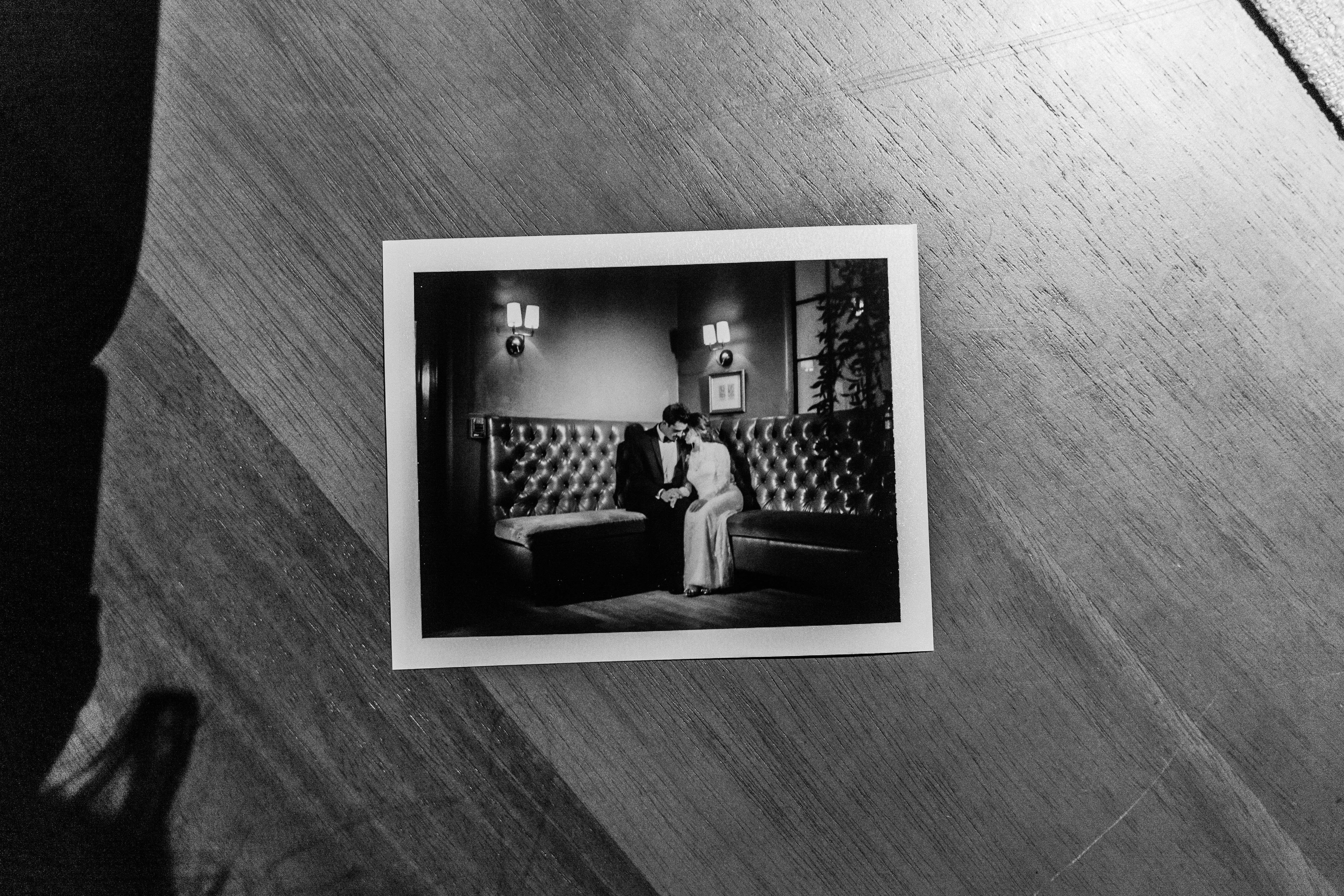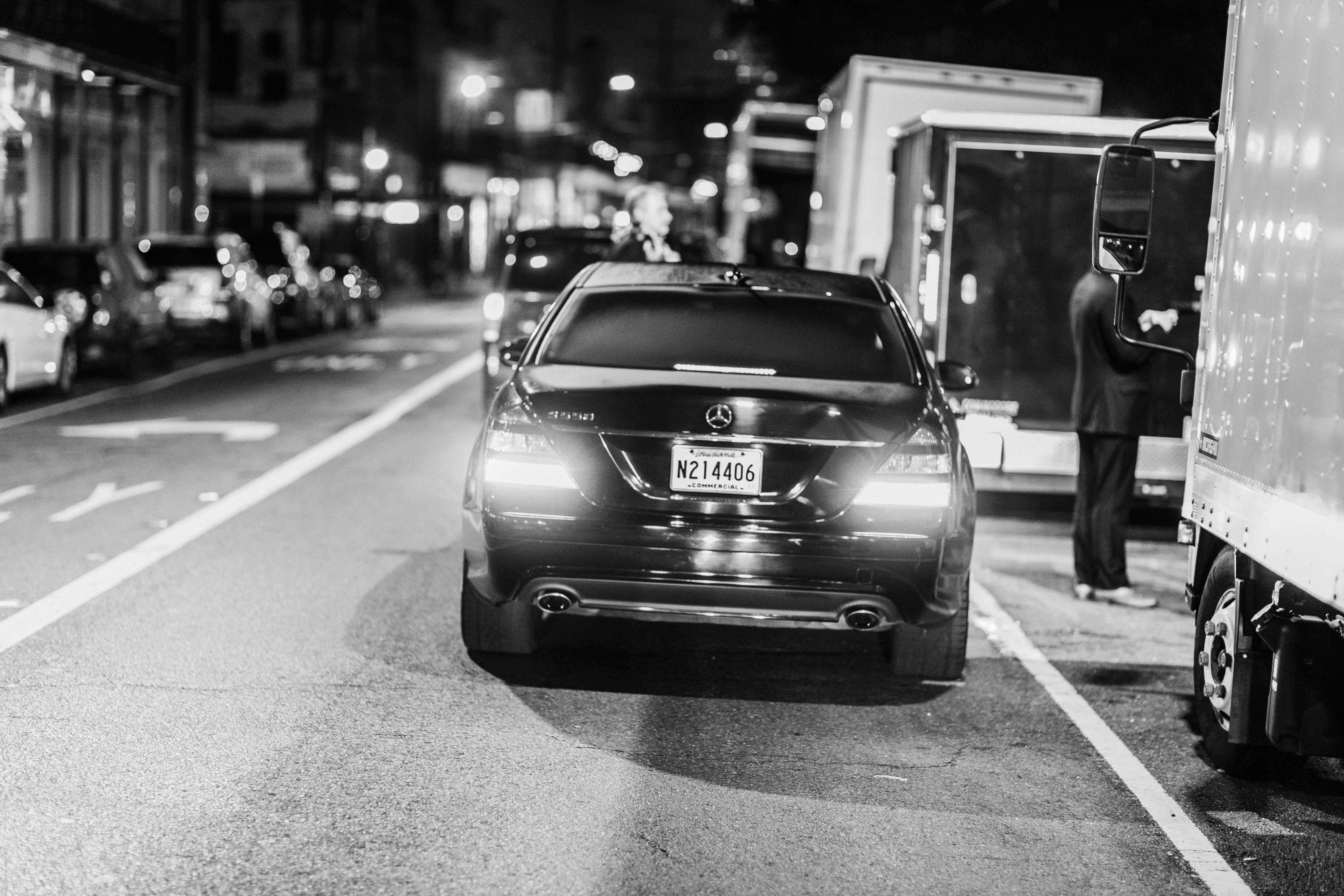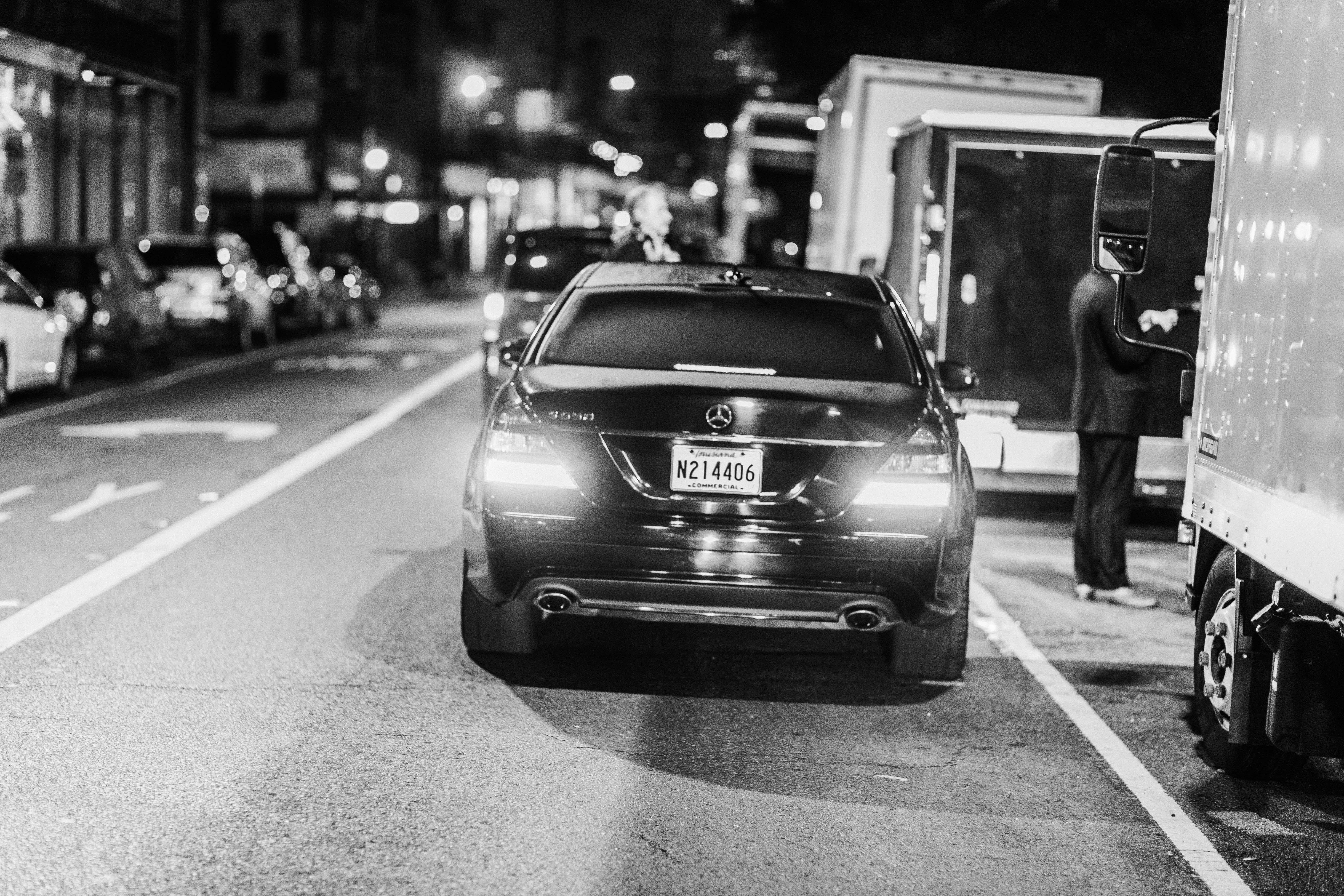 >