12 Apr

The France Wedding – Prattville Alabama Wedding Photography

Prattville Alabama Wedding Photography

Name | Lakevia & Eric

Date | 10.22.16

Ceremony Venue | Courtyard Montgomery Marriott Prattville

Reception Venue | Courtyard Montgomery Marriott Prattville

Wedding Director | Jakkera Ellison

Floral | Shabby & Chic Events

Caterer | Montgomery Marriott Prattville Hotel & Conference Center 

Wedding Cake | Sugar B's Bakery & Cafe

Groom's Cake | Sugar B's Bakery & Cafe

Bridal Gown | Bridal Boutique & Tux Shoppe

Bridesmaids Dresses | David's Bridal

Hair & Makeup | Joyce Morrison & Tiffany Andrews

Groom & Groomsmen Attire | Men's Warehouse

Invitations & Stationary | Creative Design & Printing

Music/Entertainment | Disc Jockey Prince, Angela Hodrick & Lee Walker

Event Rentals | Brendle Rentals

Photography | Nick Frontiero Photography

I'm lucky to get maybe one or two weddings a year in my hometown.  How crazy is that?  So I am always a bit overjoyed when a couple comes in for a consult with their venue here in Prattville, AL  Lakevia and Eric had their wedding in my Alabama my beautiful hometown of Prattville, so it was just a short drive for me and my team to capture their big day!  Just a bonus, because after meeting them for their consultation with me, I was already looking forward to spending the day with them.  Perfect light, perfect couple, perfect destination, and perfect group of people to spend my day with:-).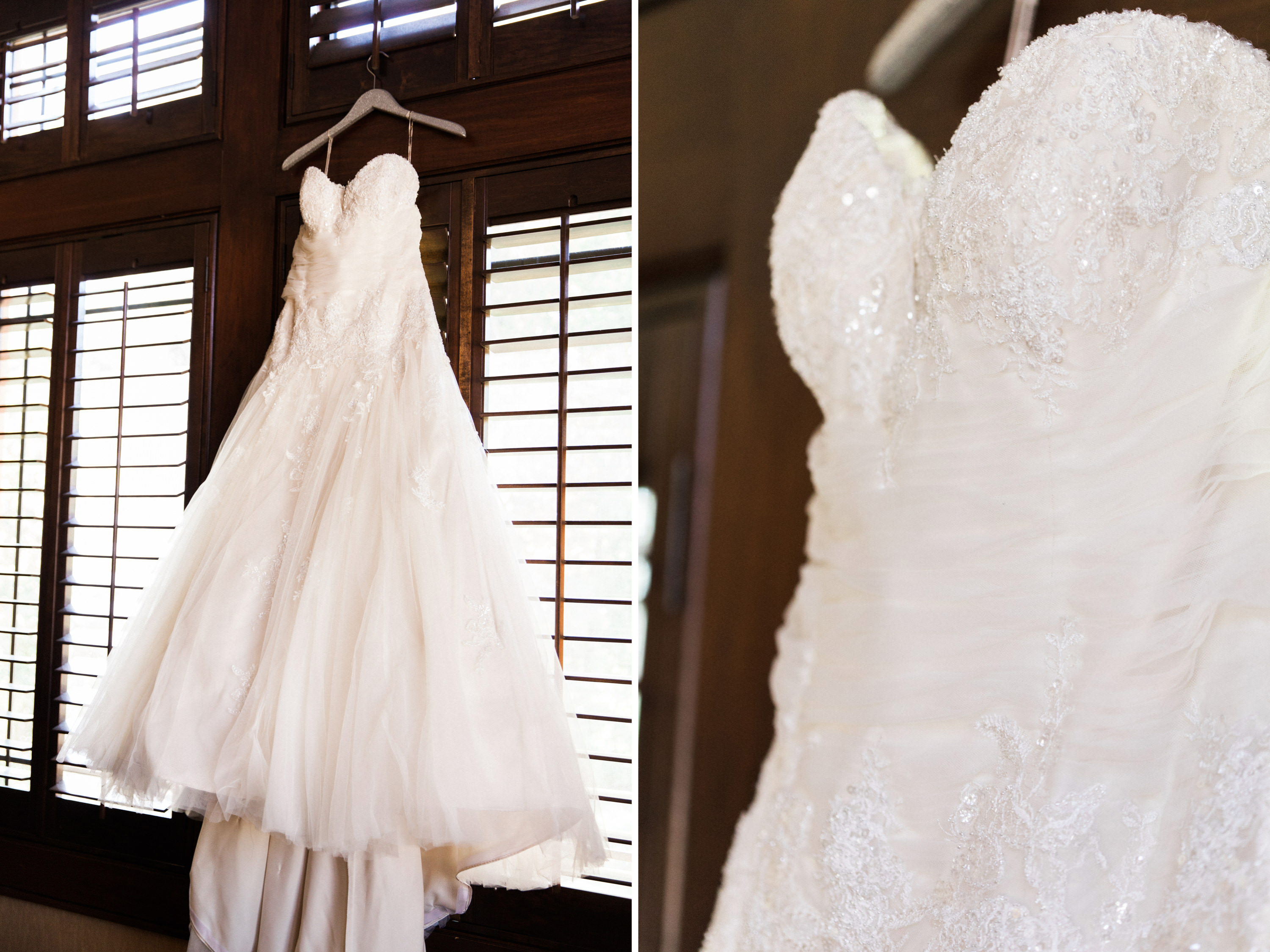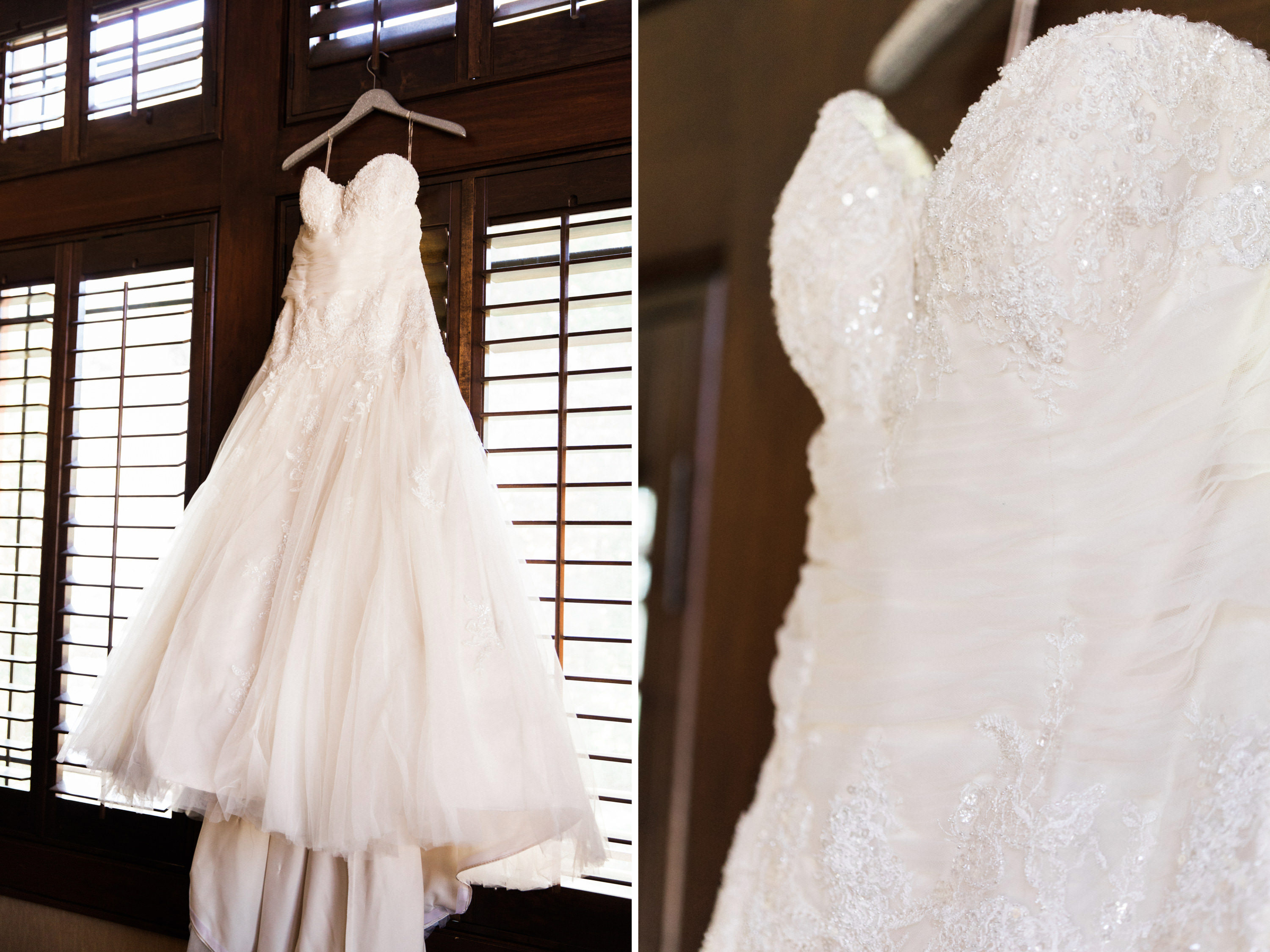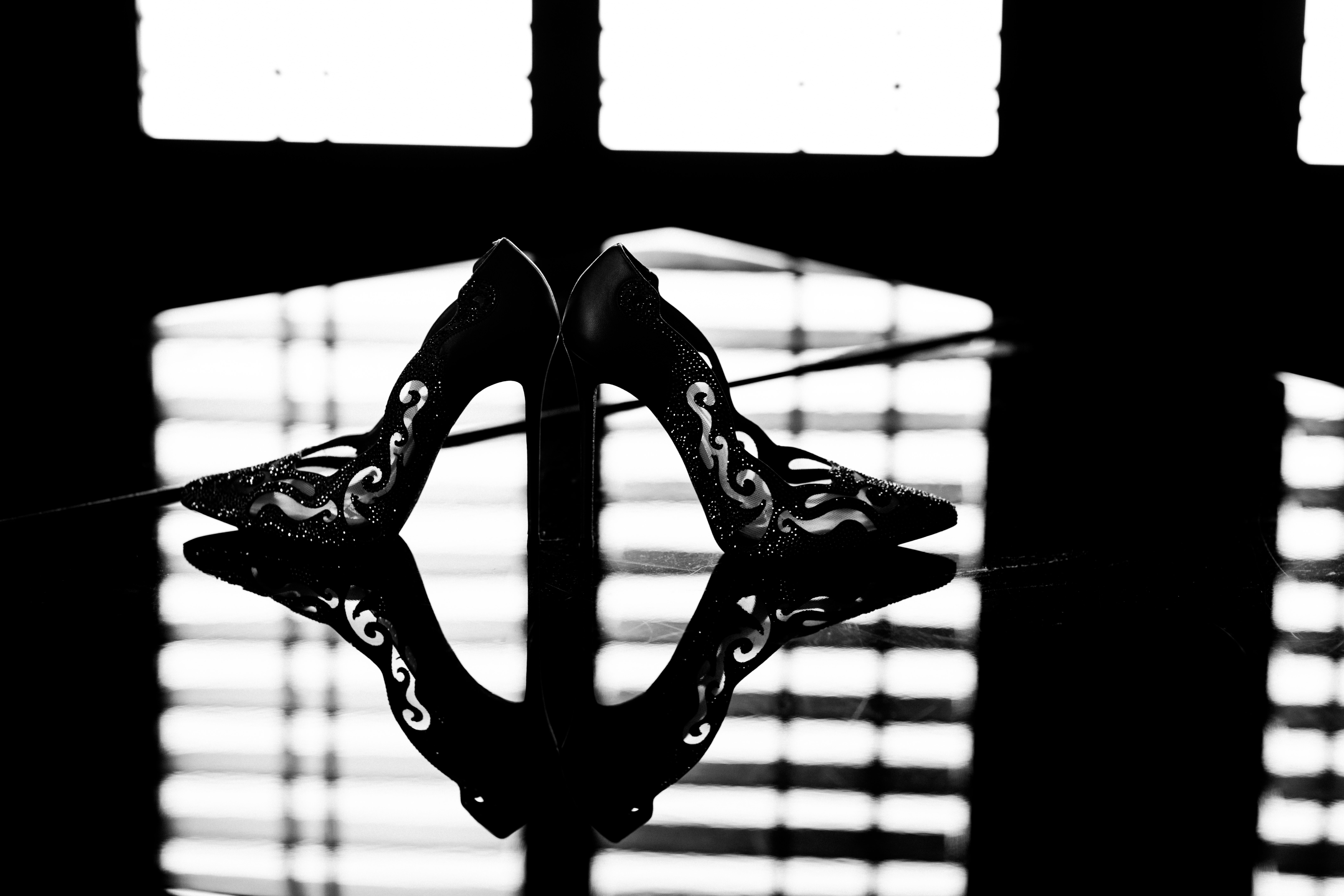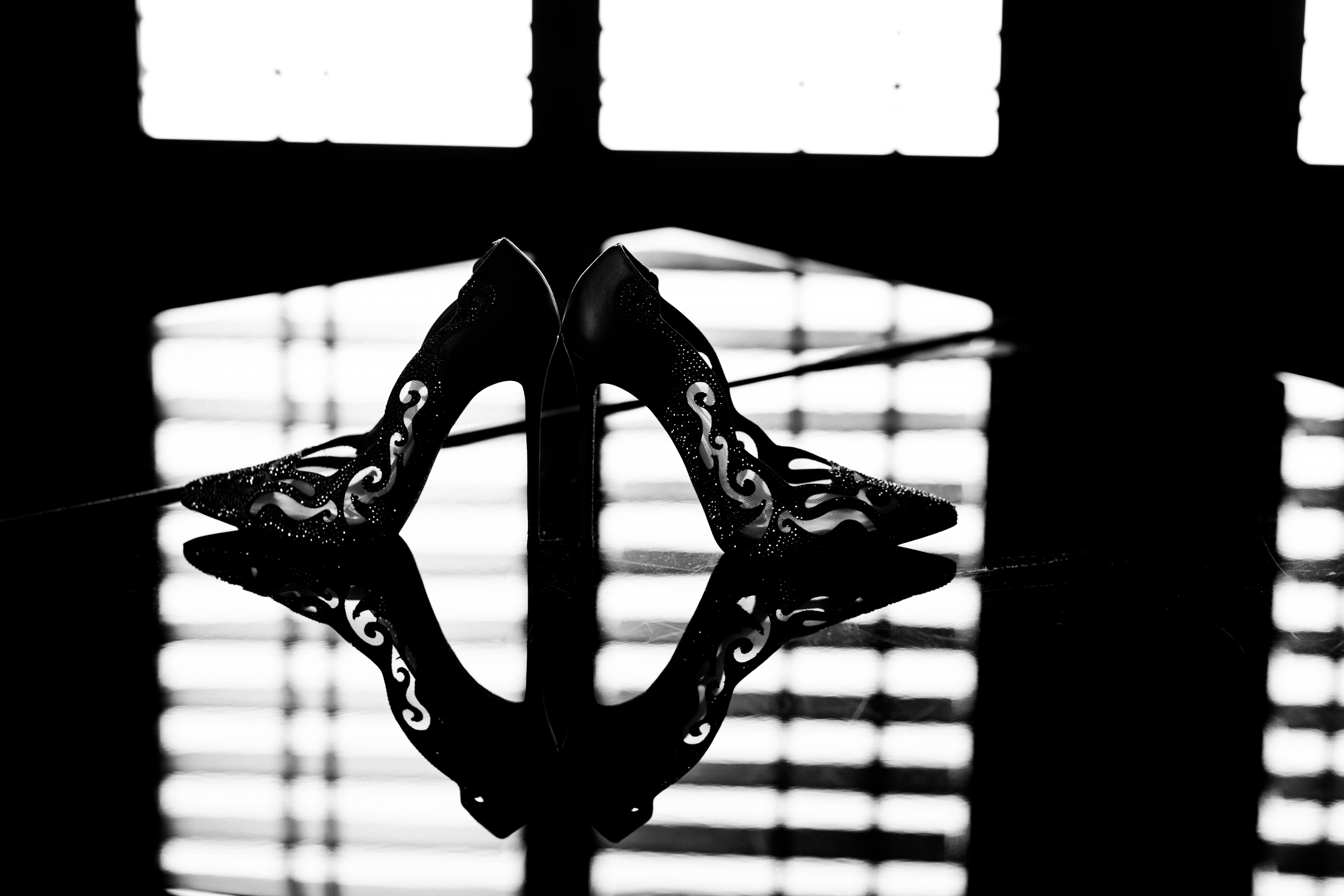 From the moment I stepped into the room where Lakevia and her bridesmaids were getting ready, I could sense their excitement!  They were jamming out to their music and laughing together, the atmosphere was super easy-going and you could tell they always had a great time when they were all together.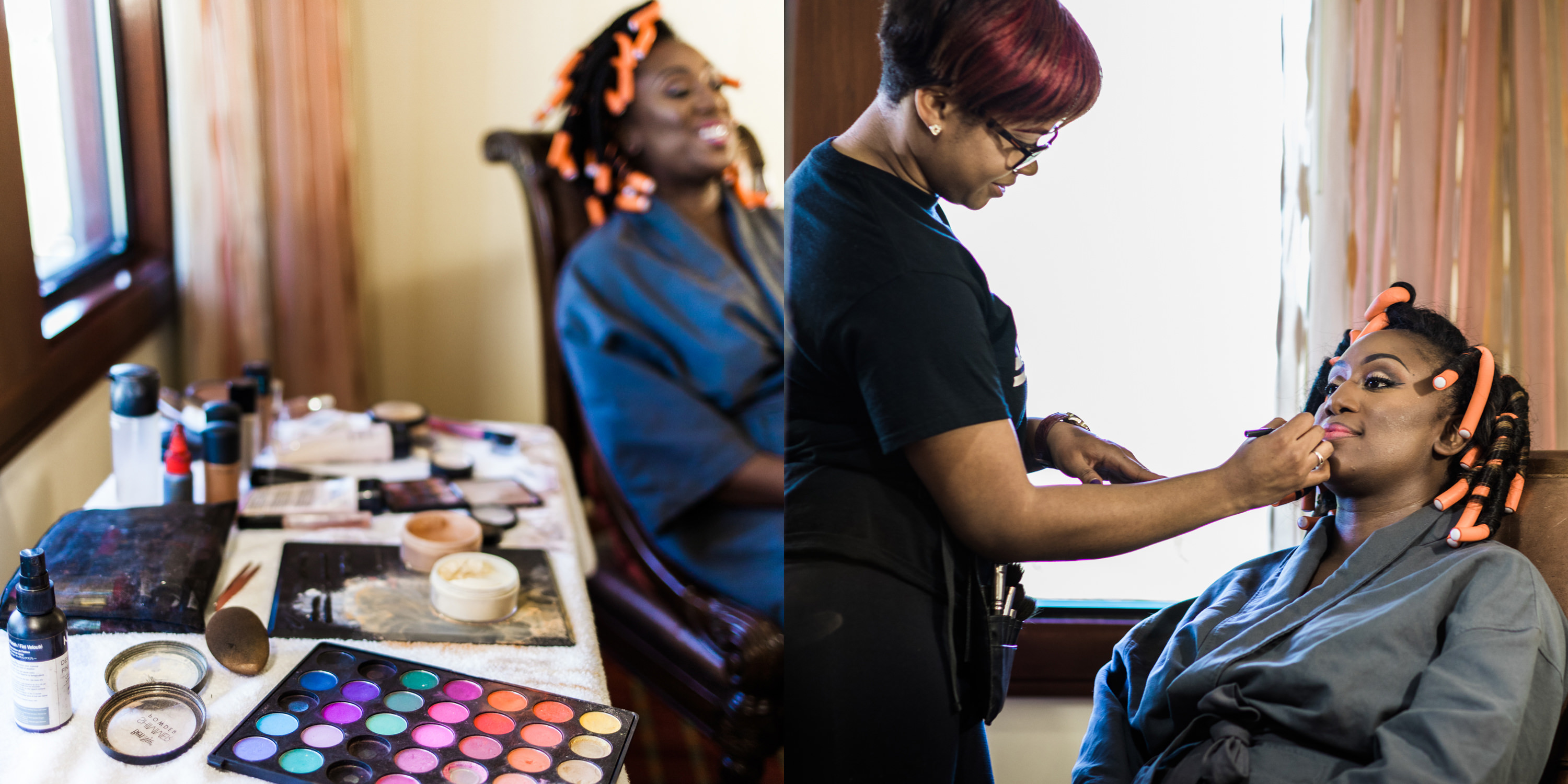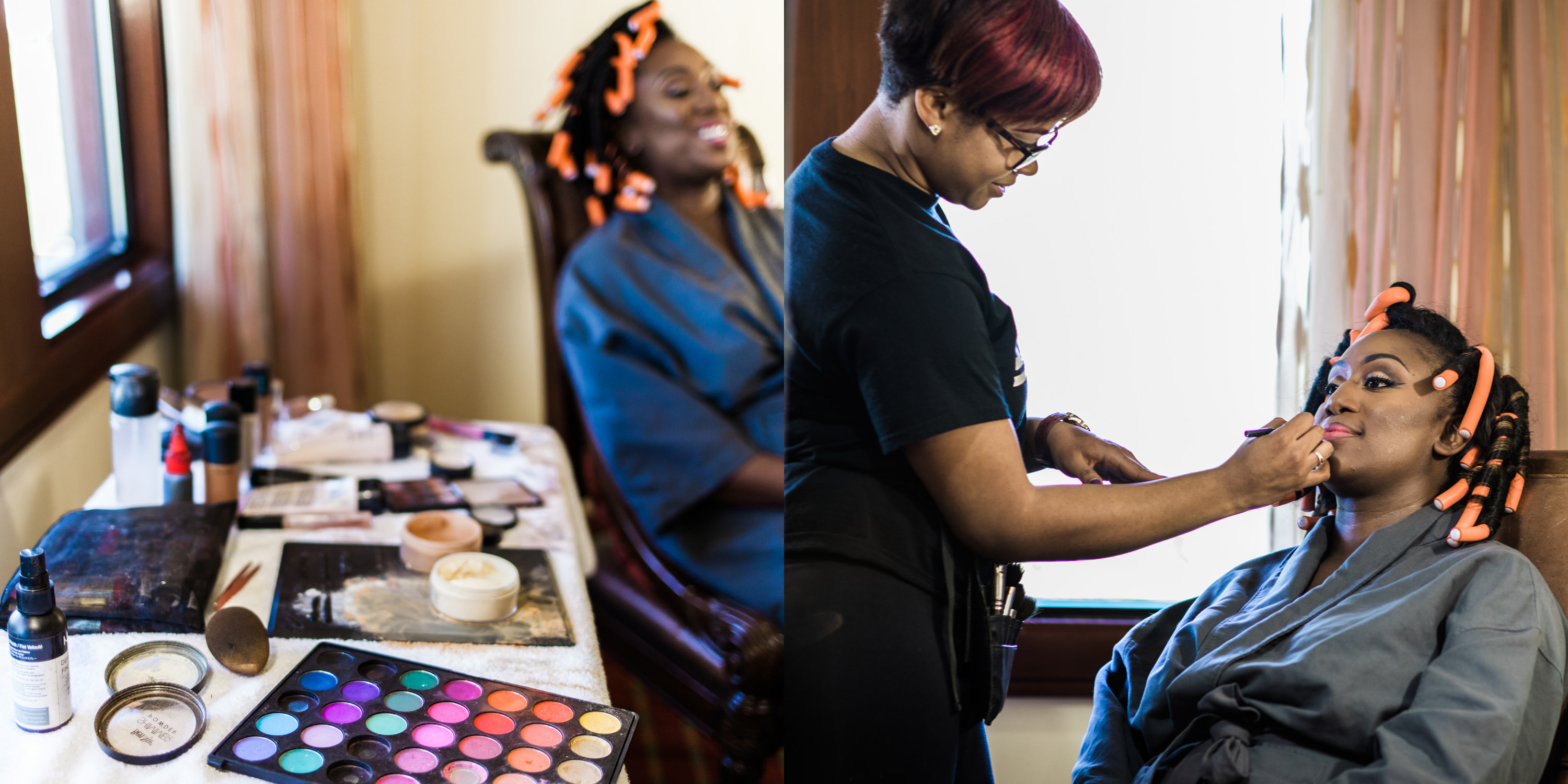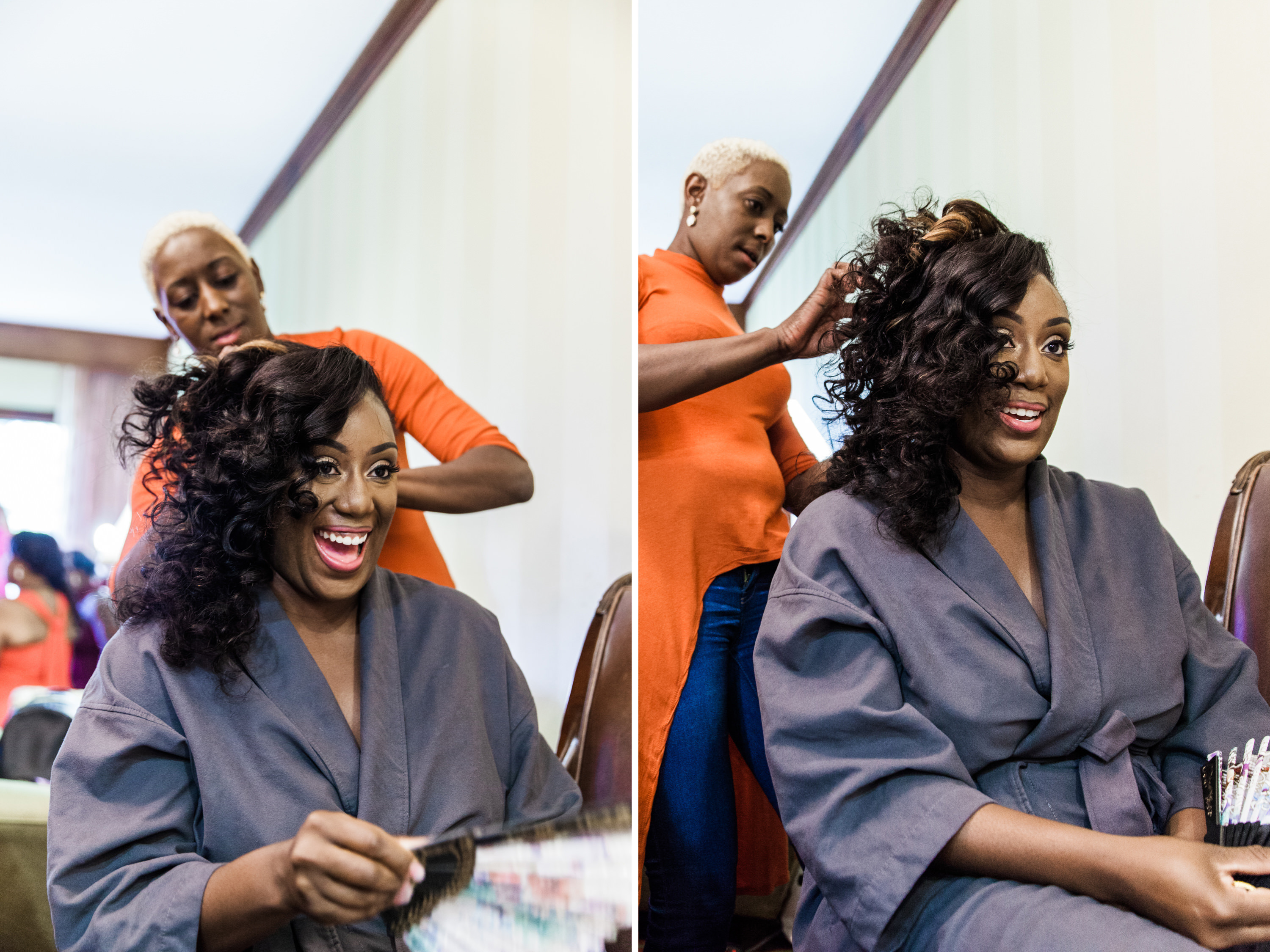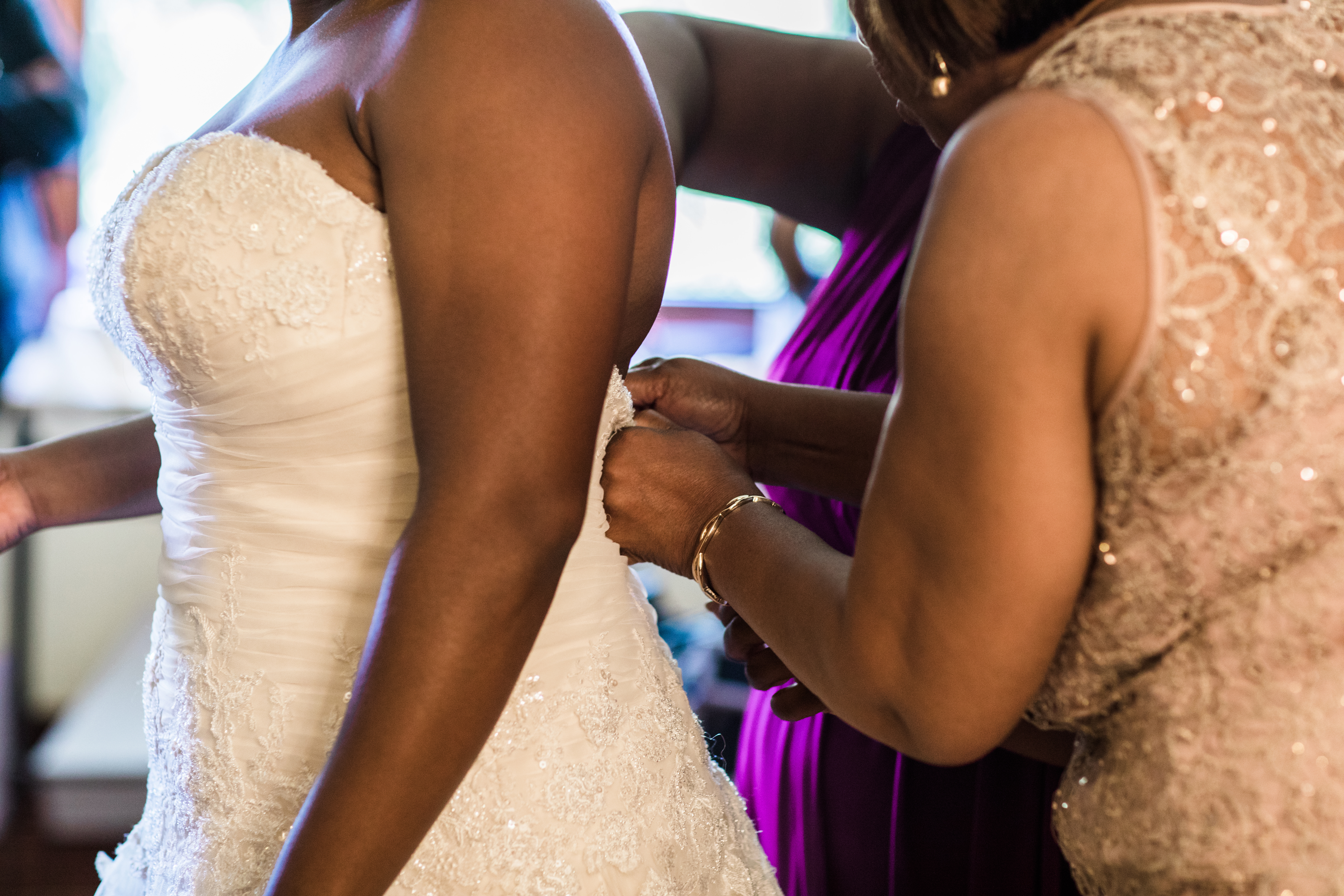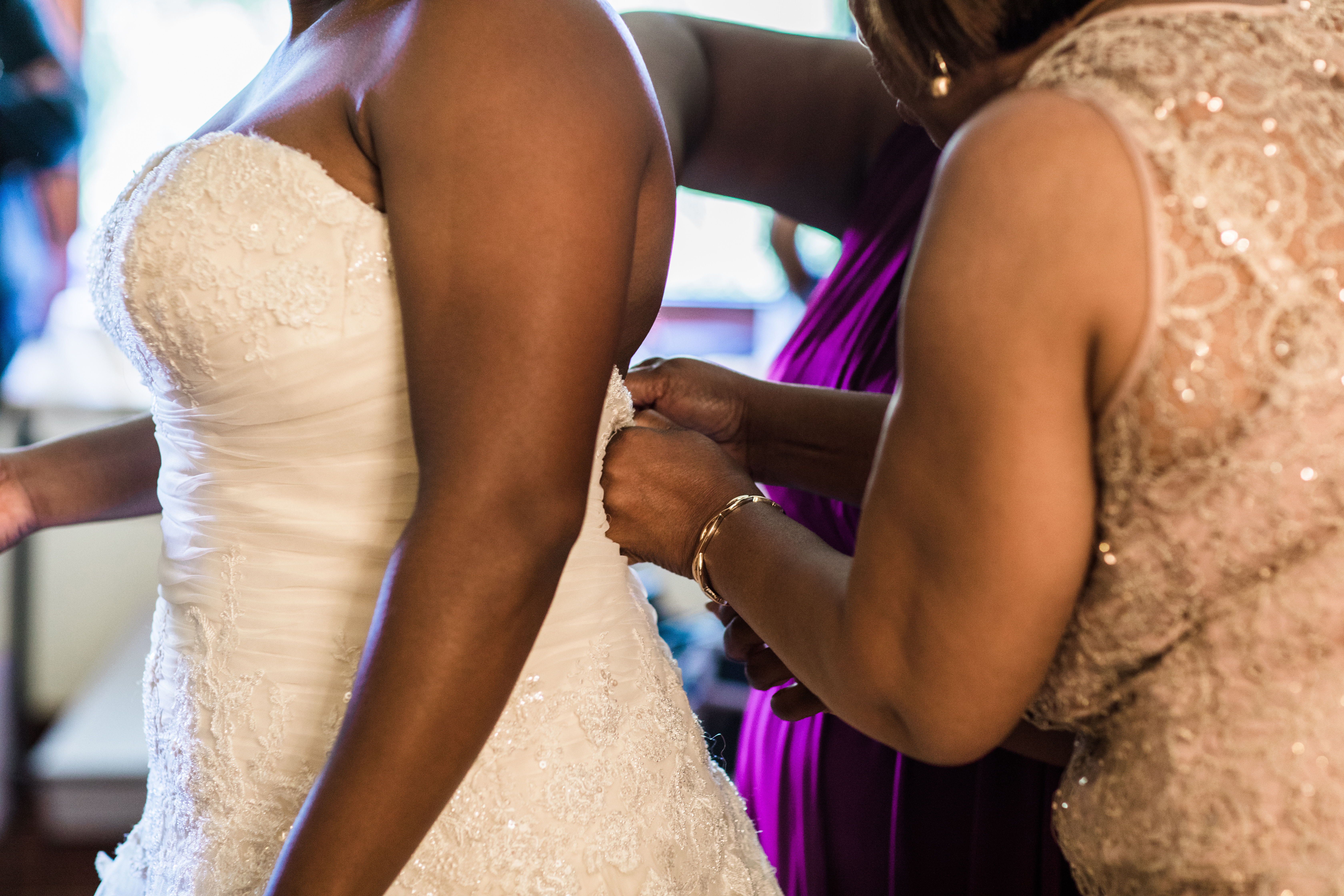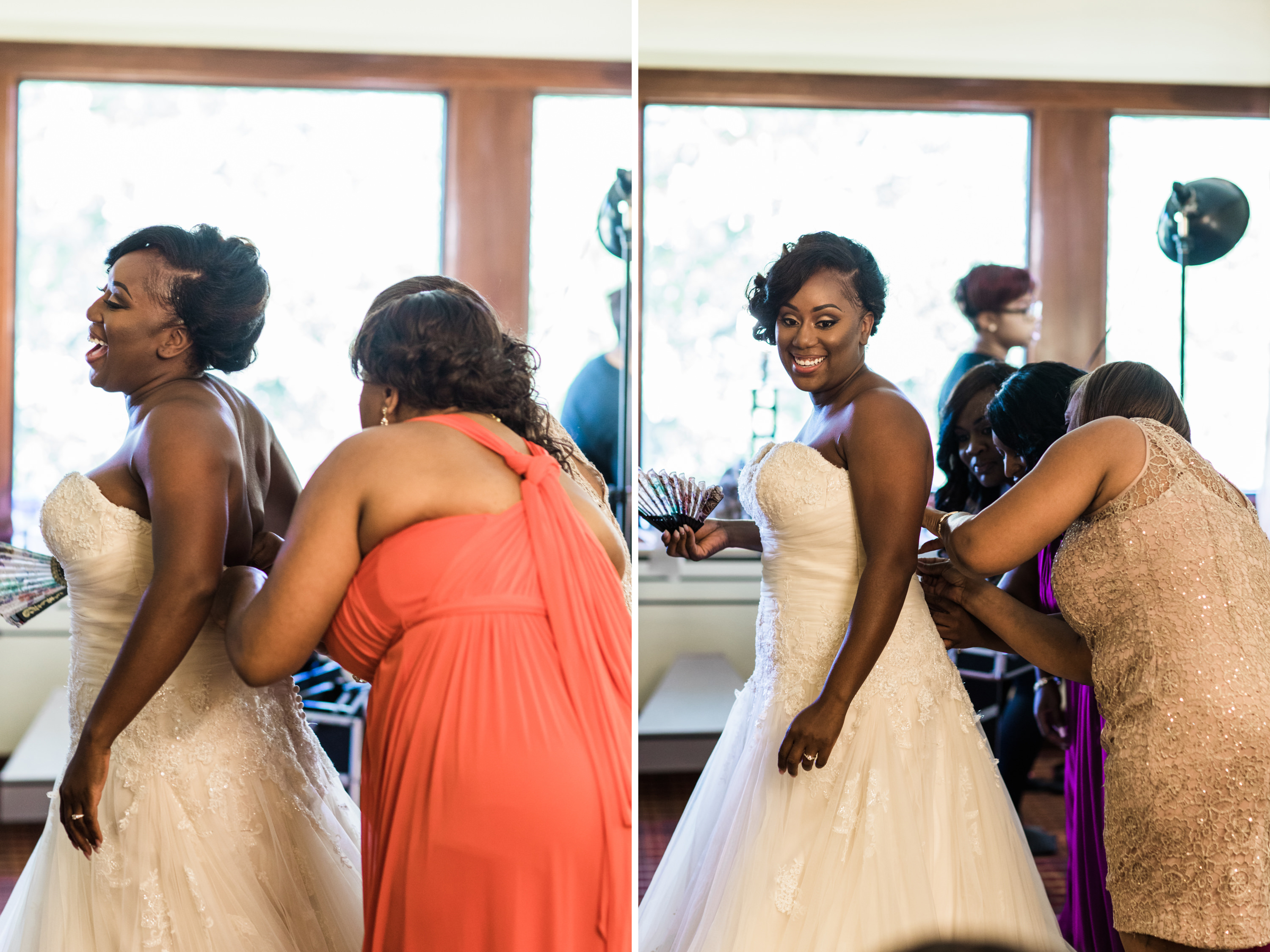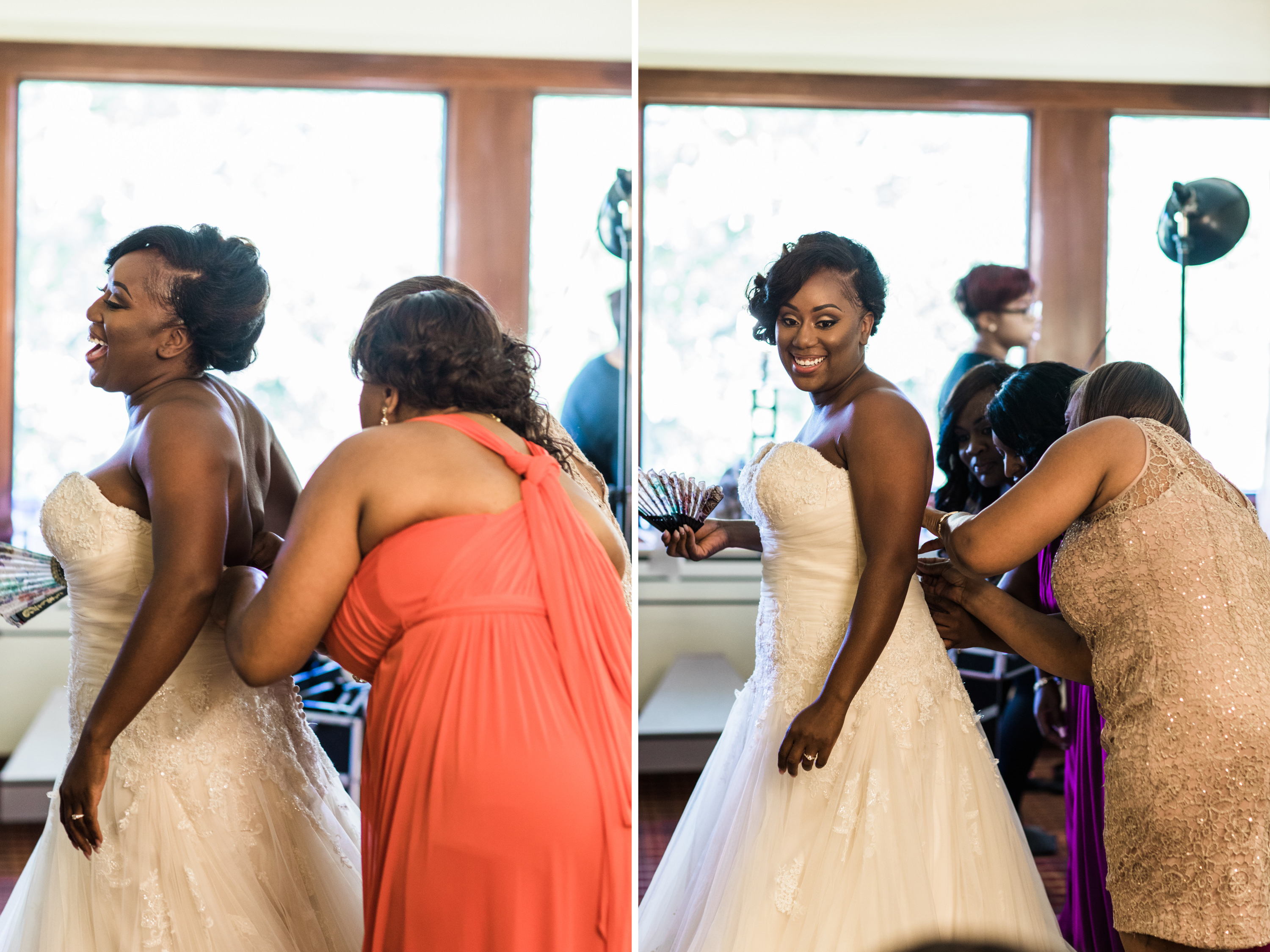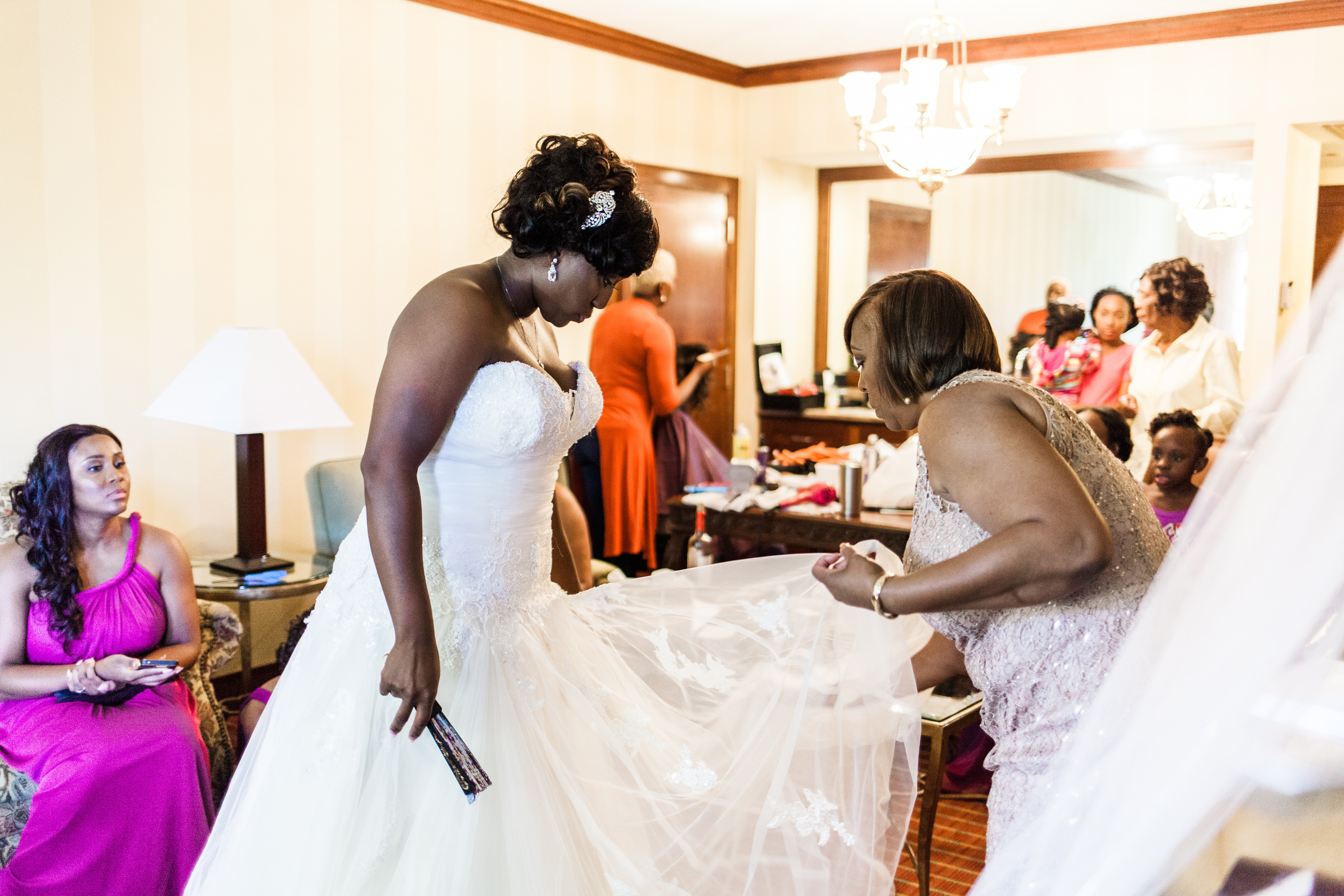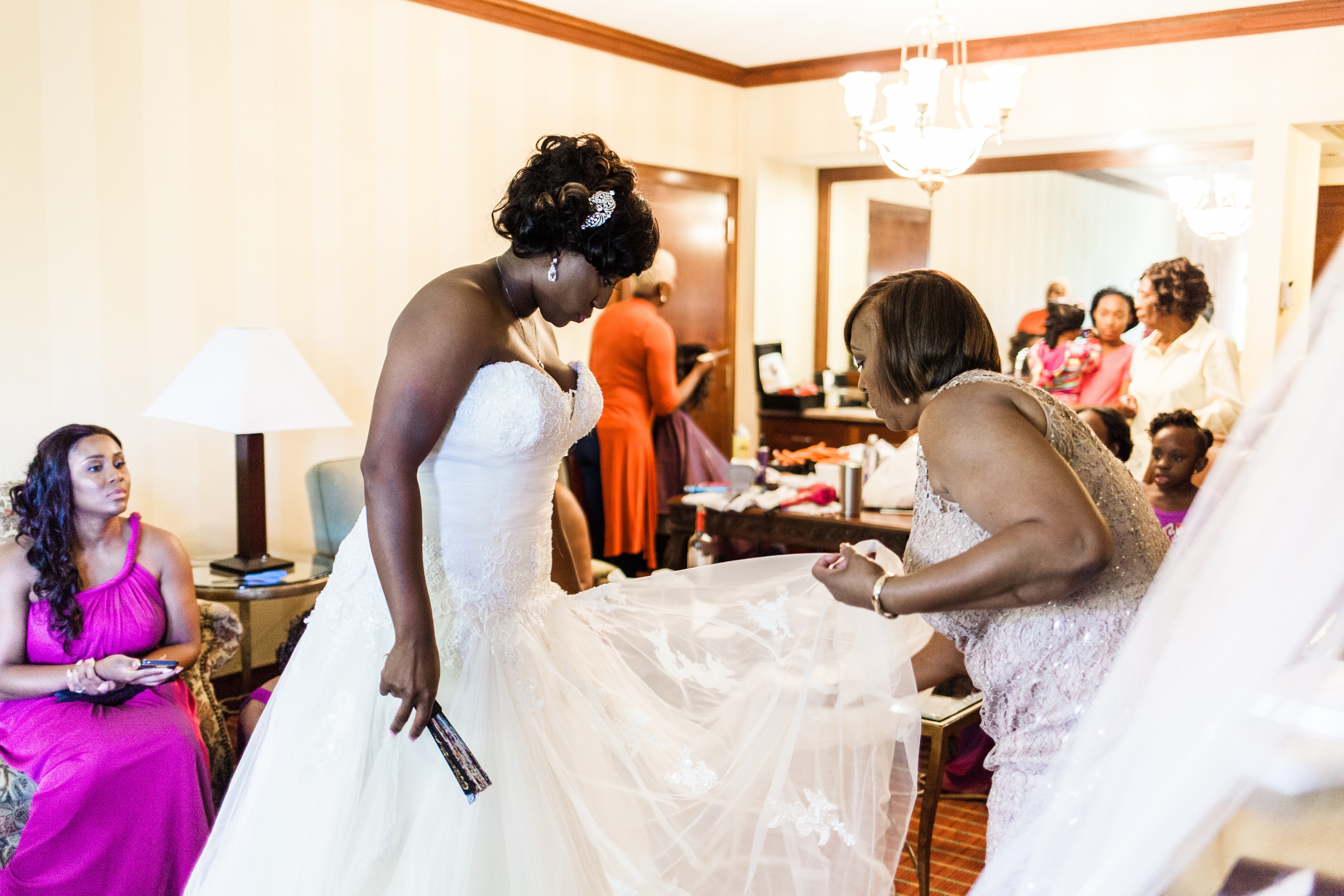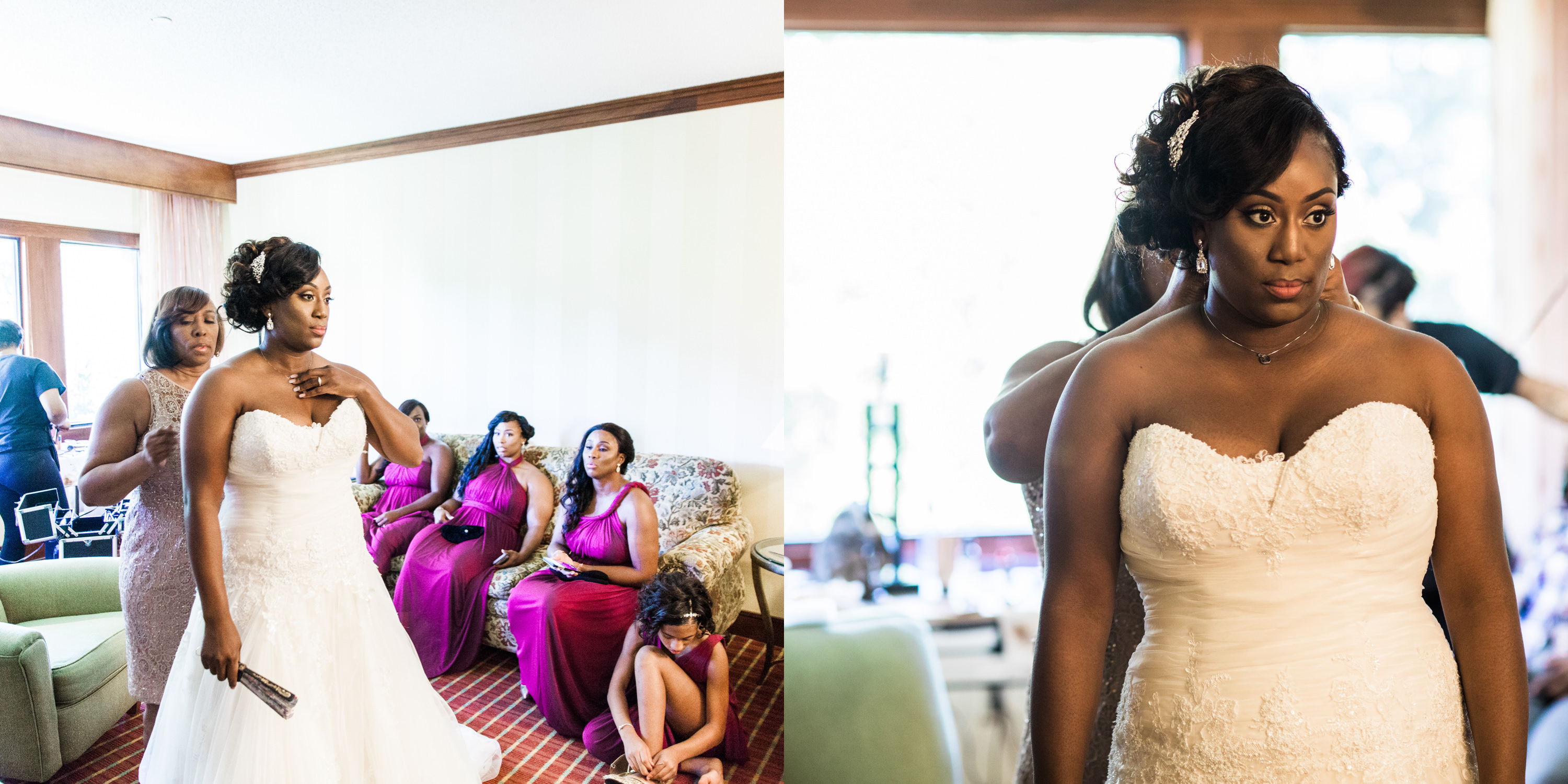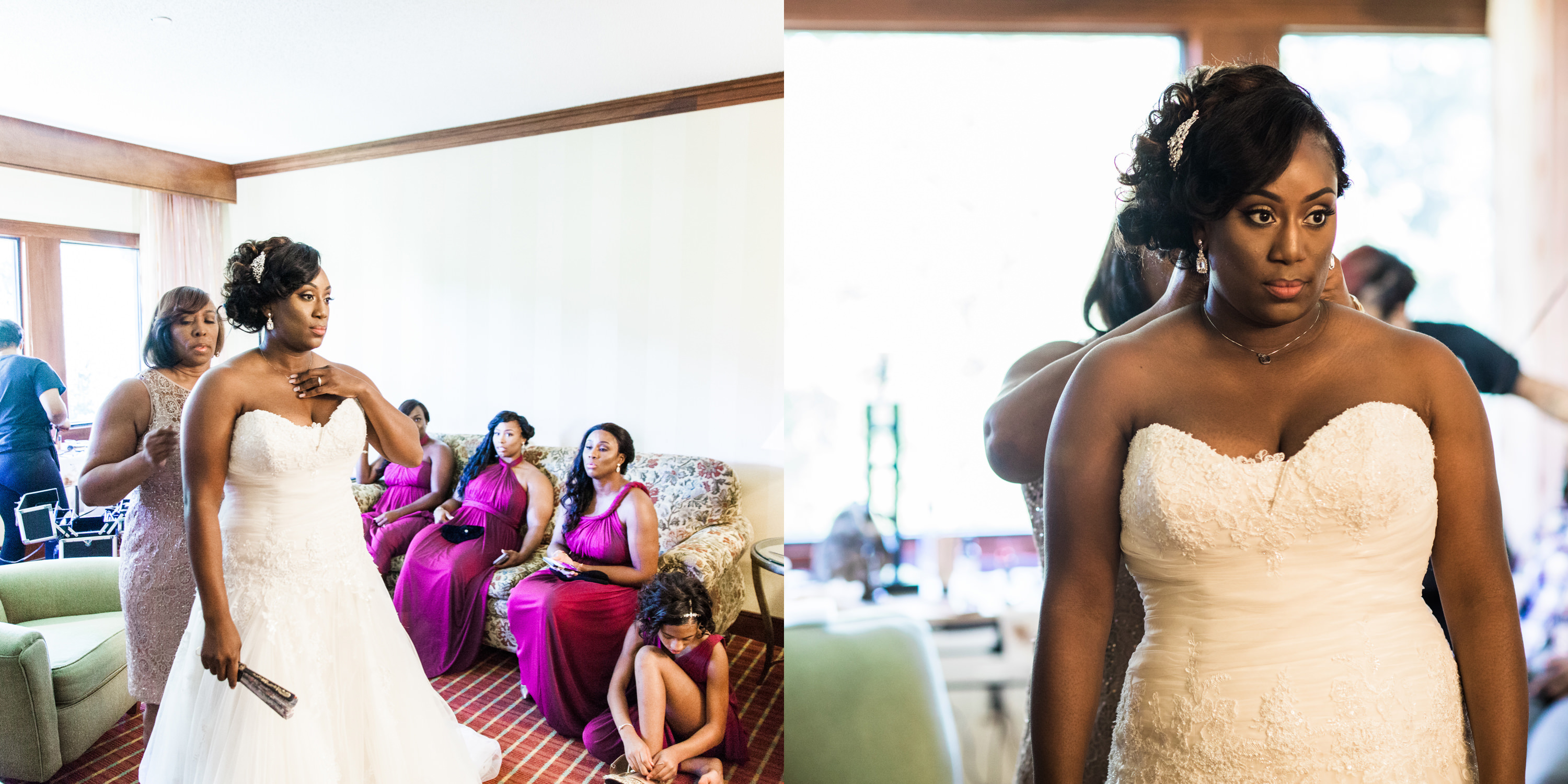 Lakevia was totally stunning in her dress, she got by with a little help from her mom and some of her bridesmaids.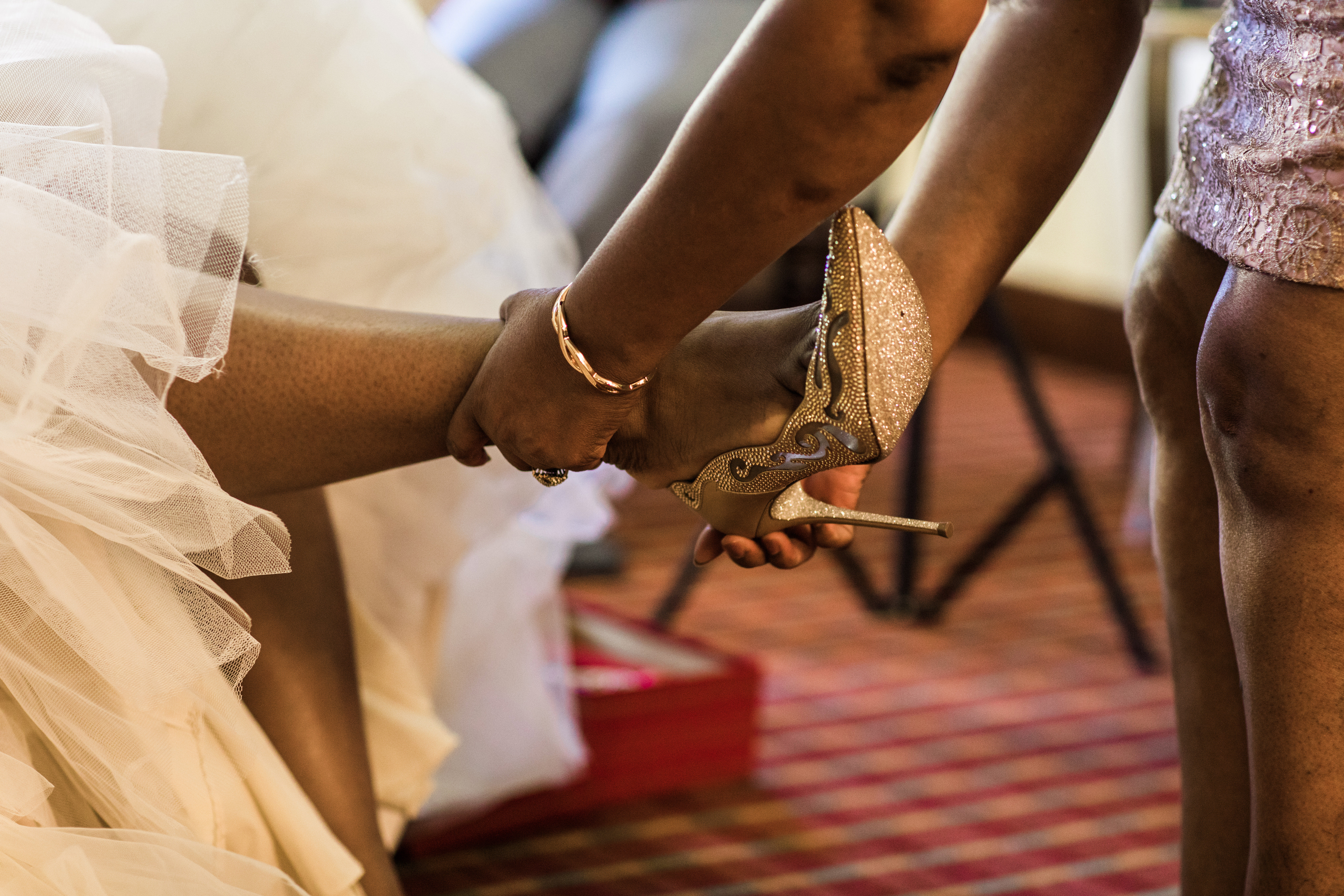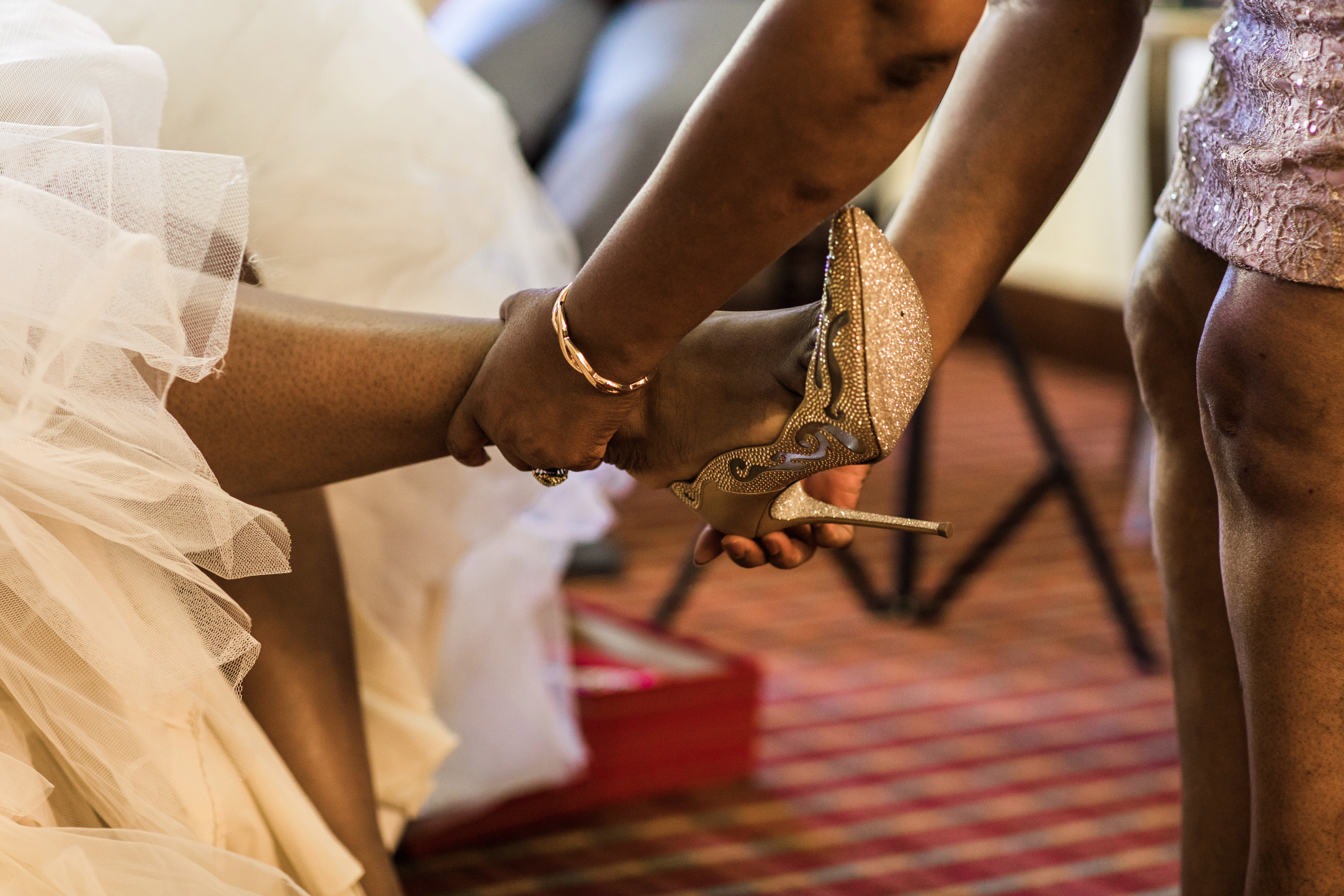 This was a gift she got from her husband-to-be and her emotions and expressions were all over the place, as you can see, the many faces of Lakevia, but all were so good.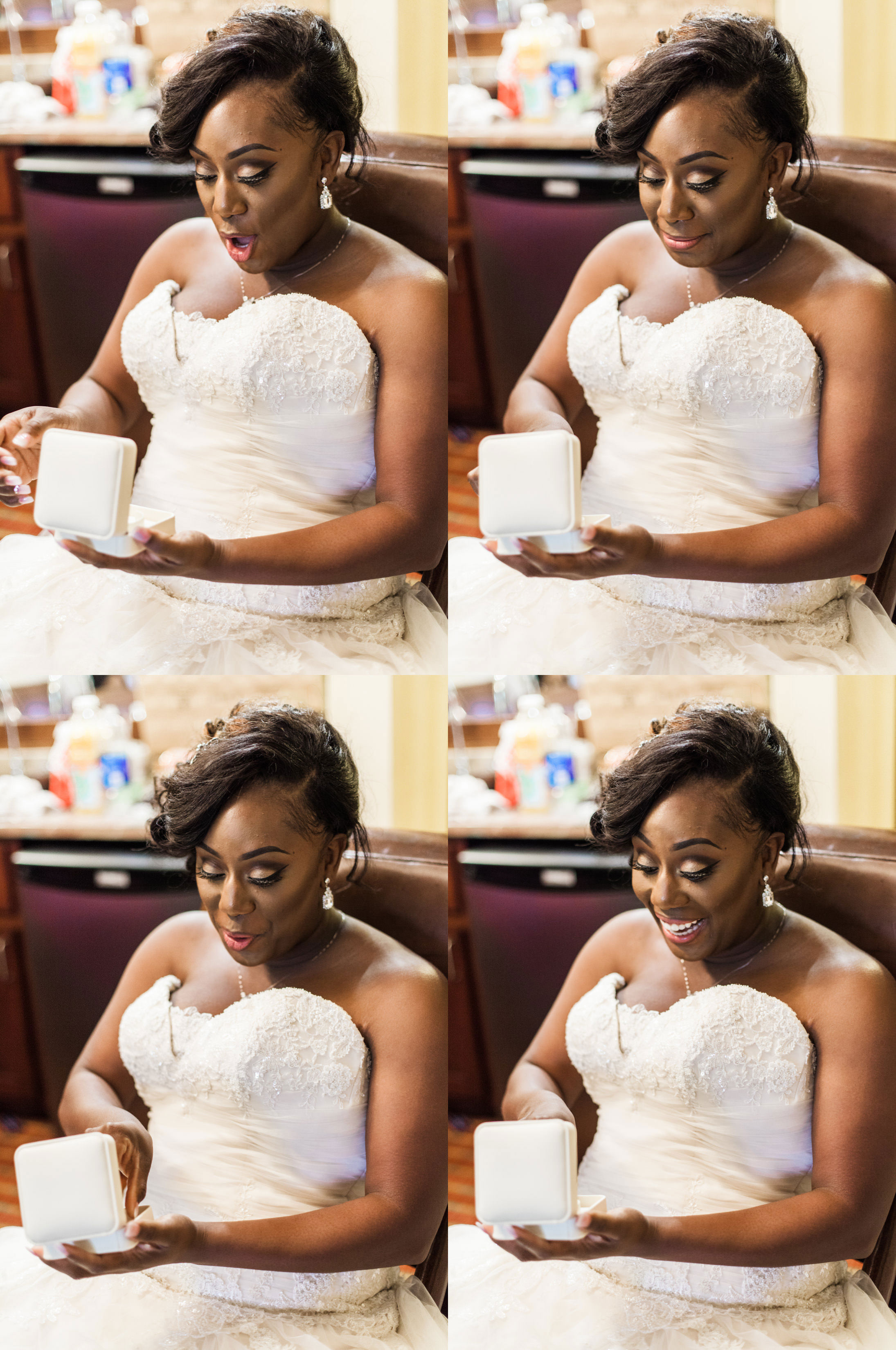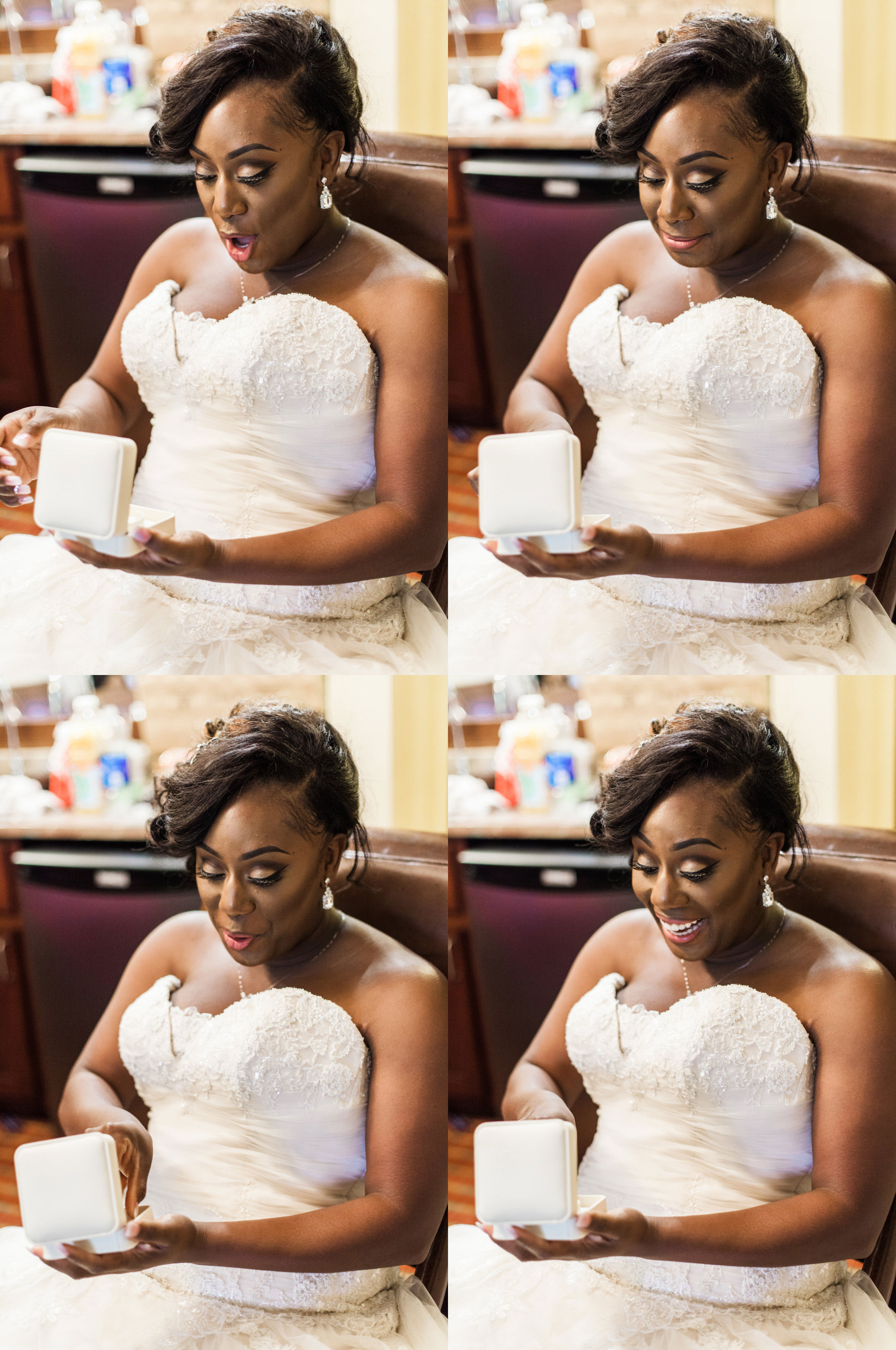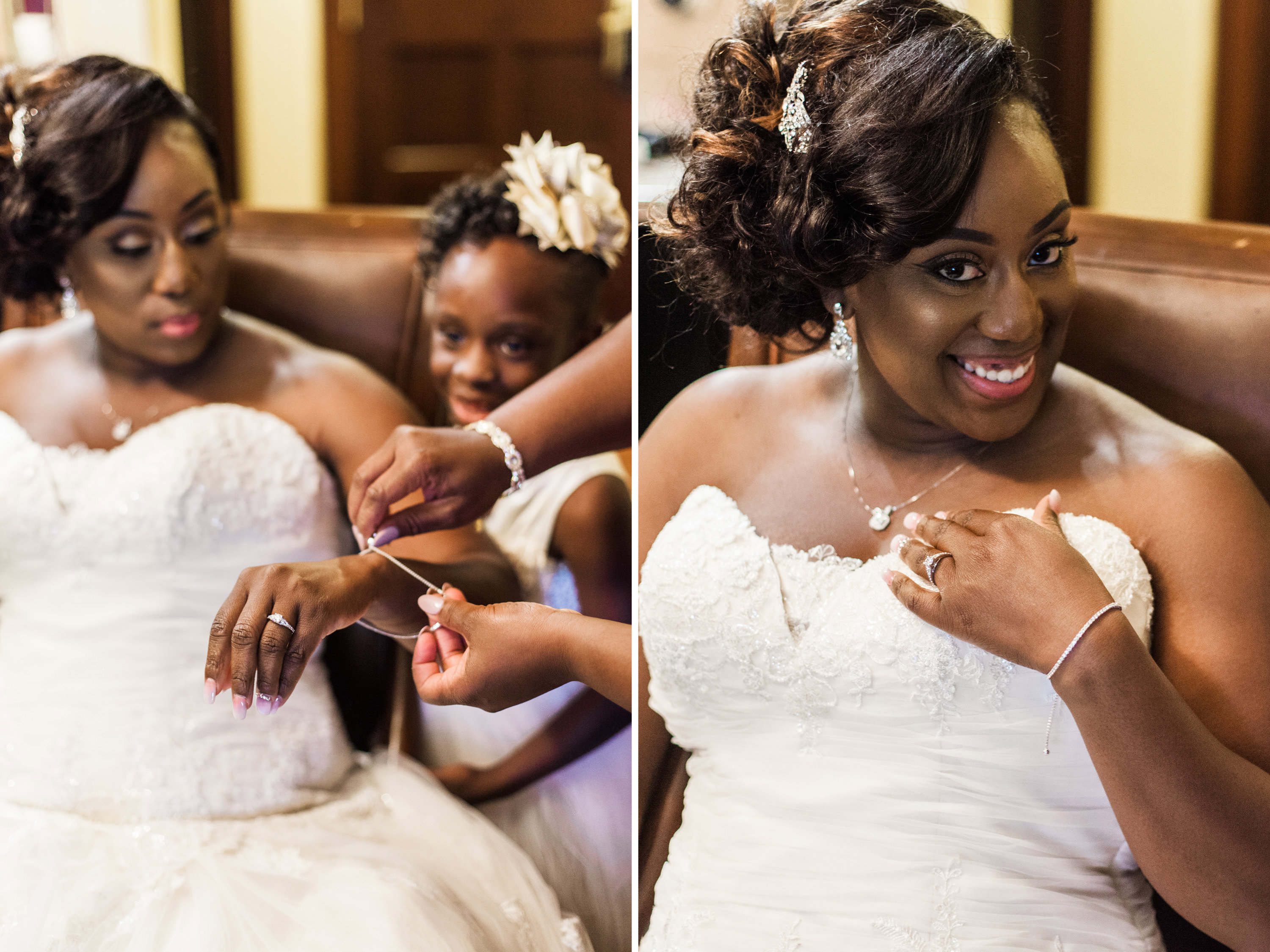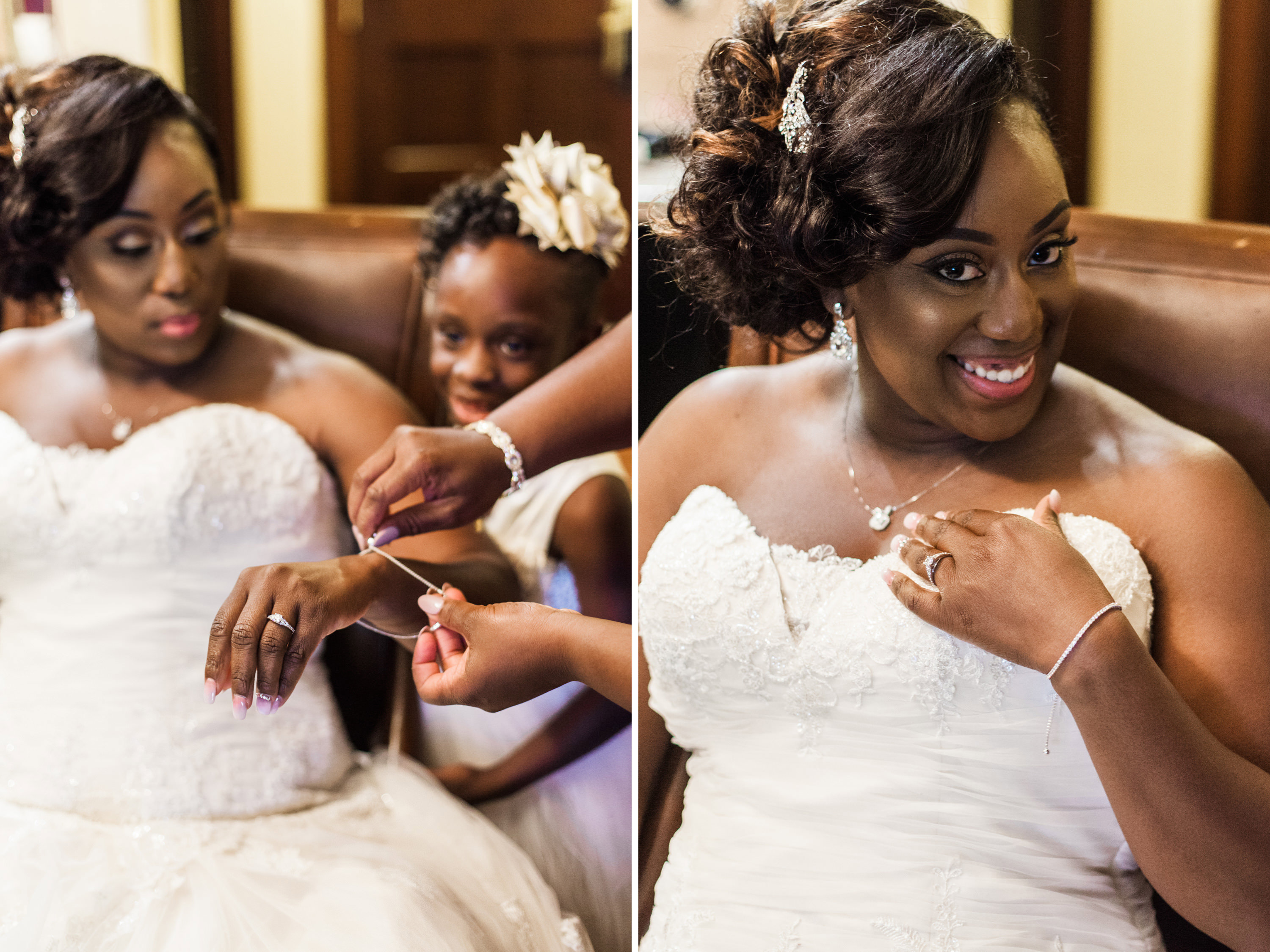 The weather was close to perfect on this day and we found a quaint little bridge to get some shots on.  The sunlight made Lakevia glow even more than she already was.  As a photographer, give me all the light I can have:-)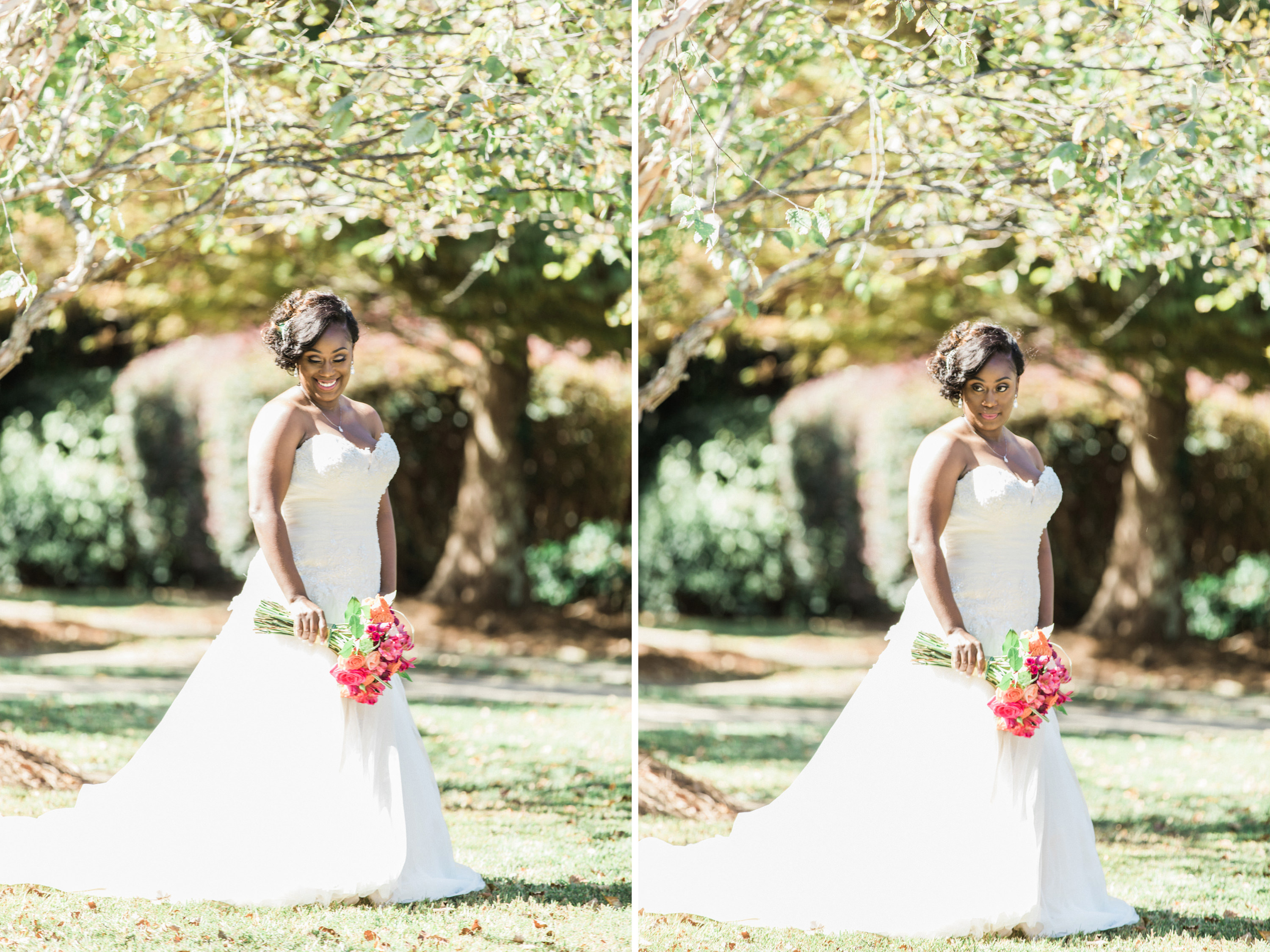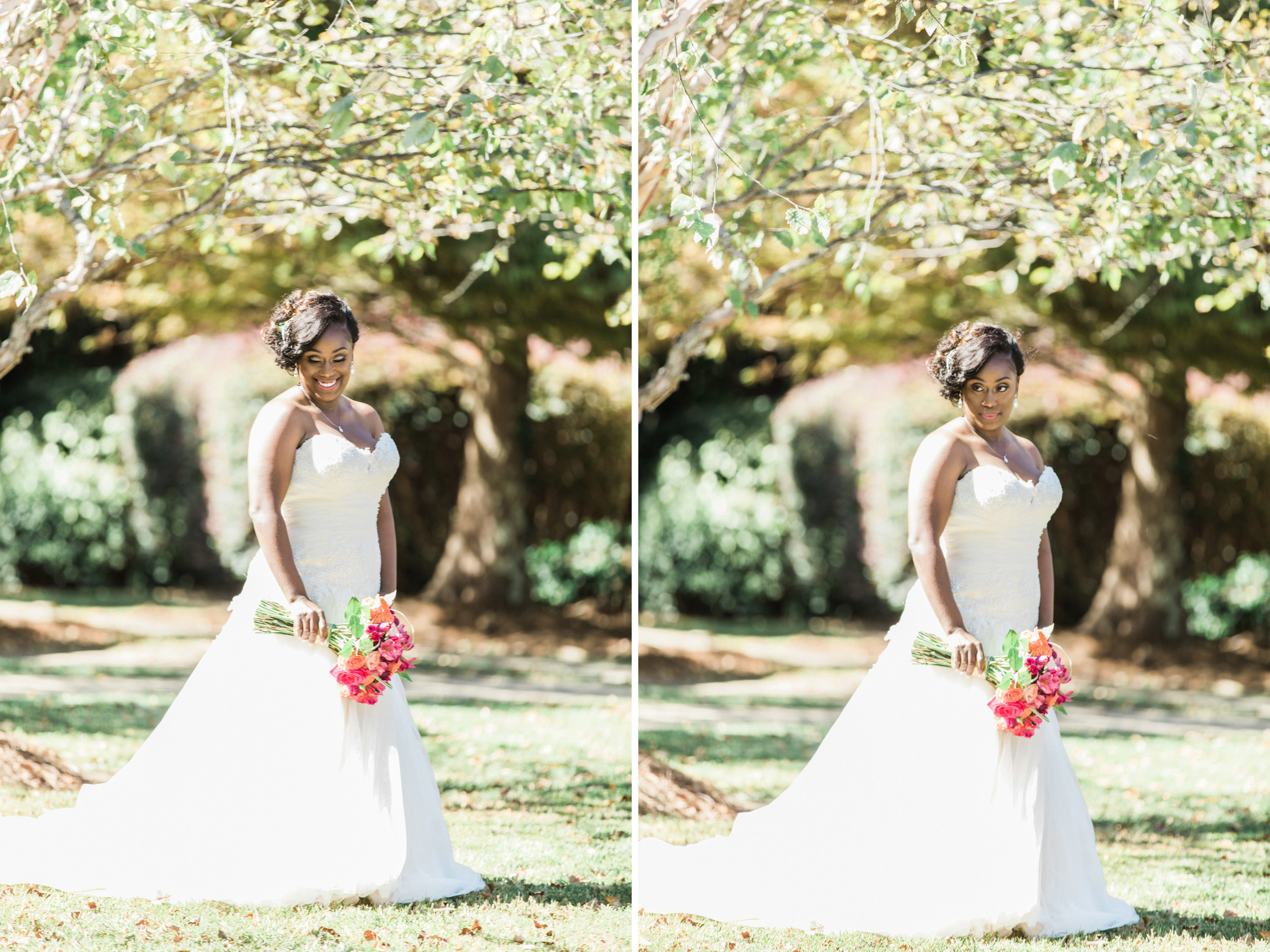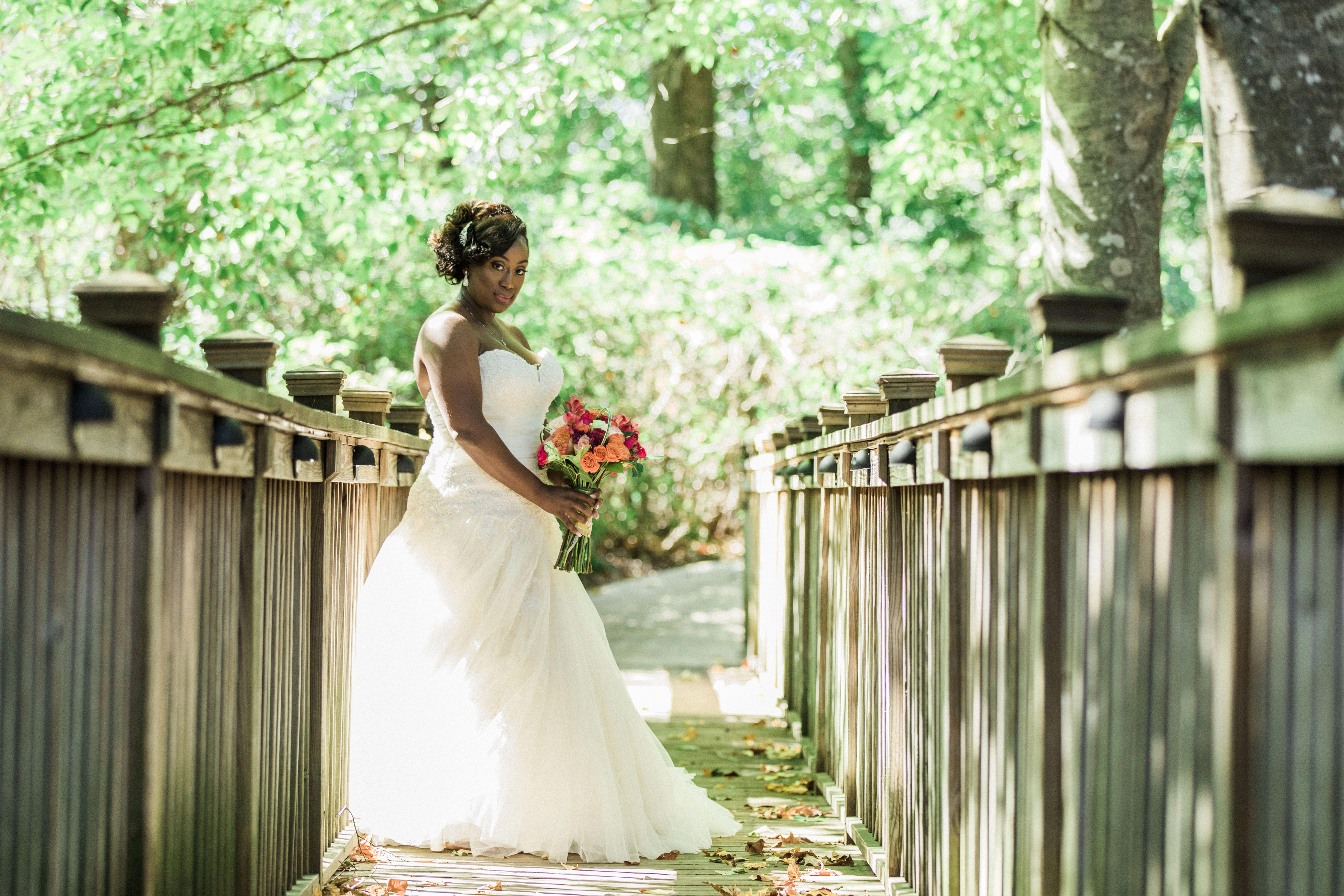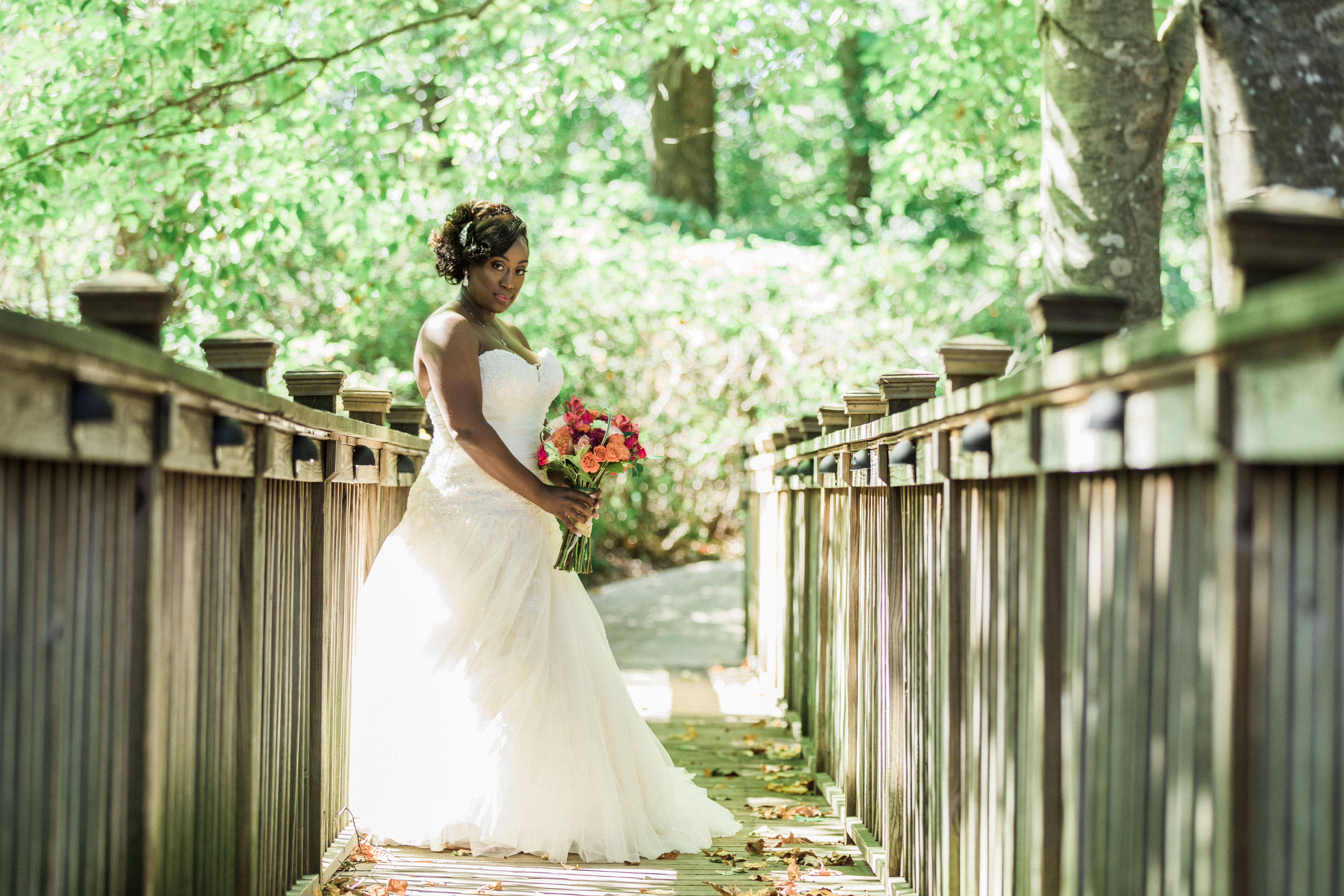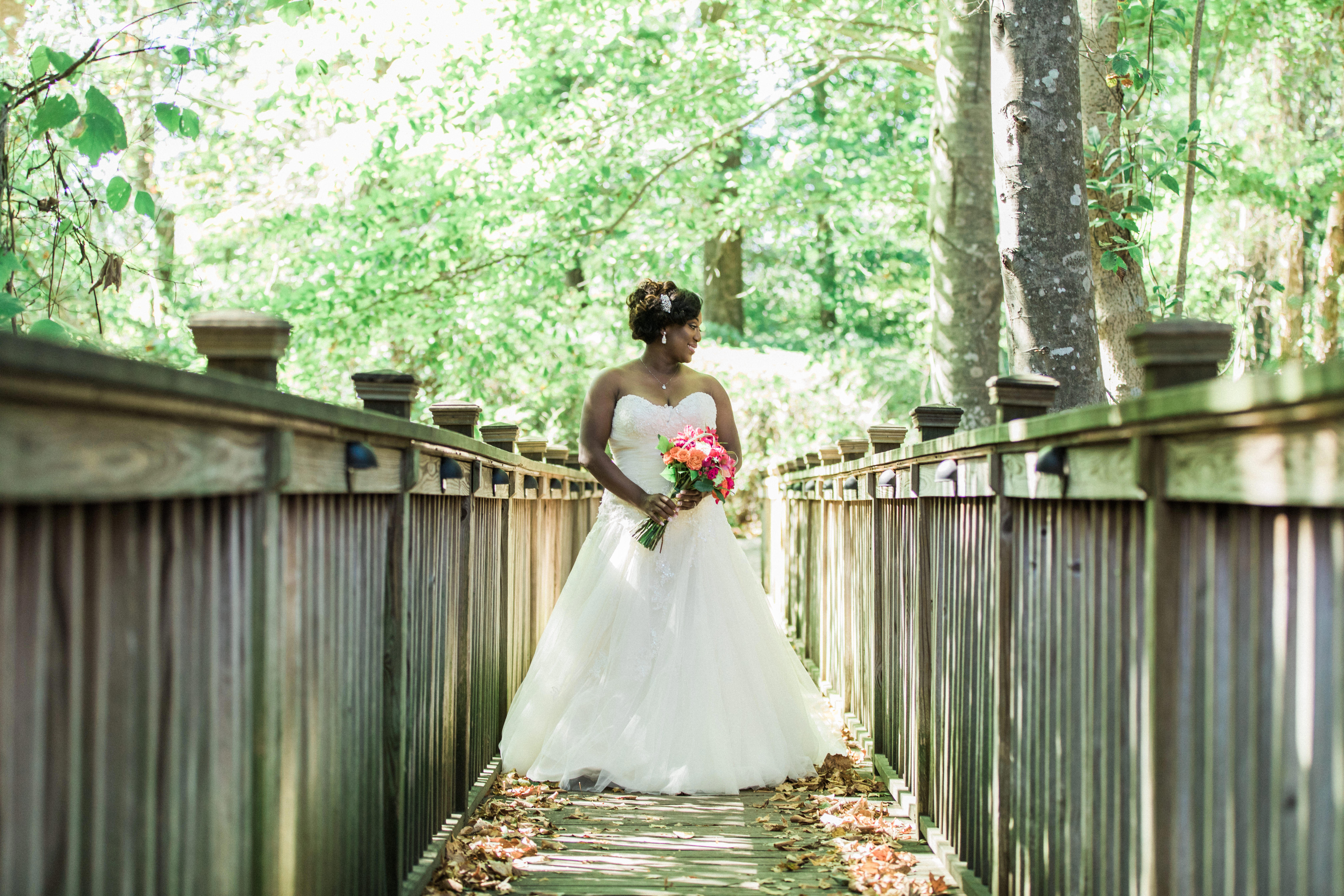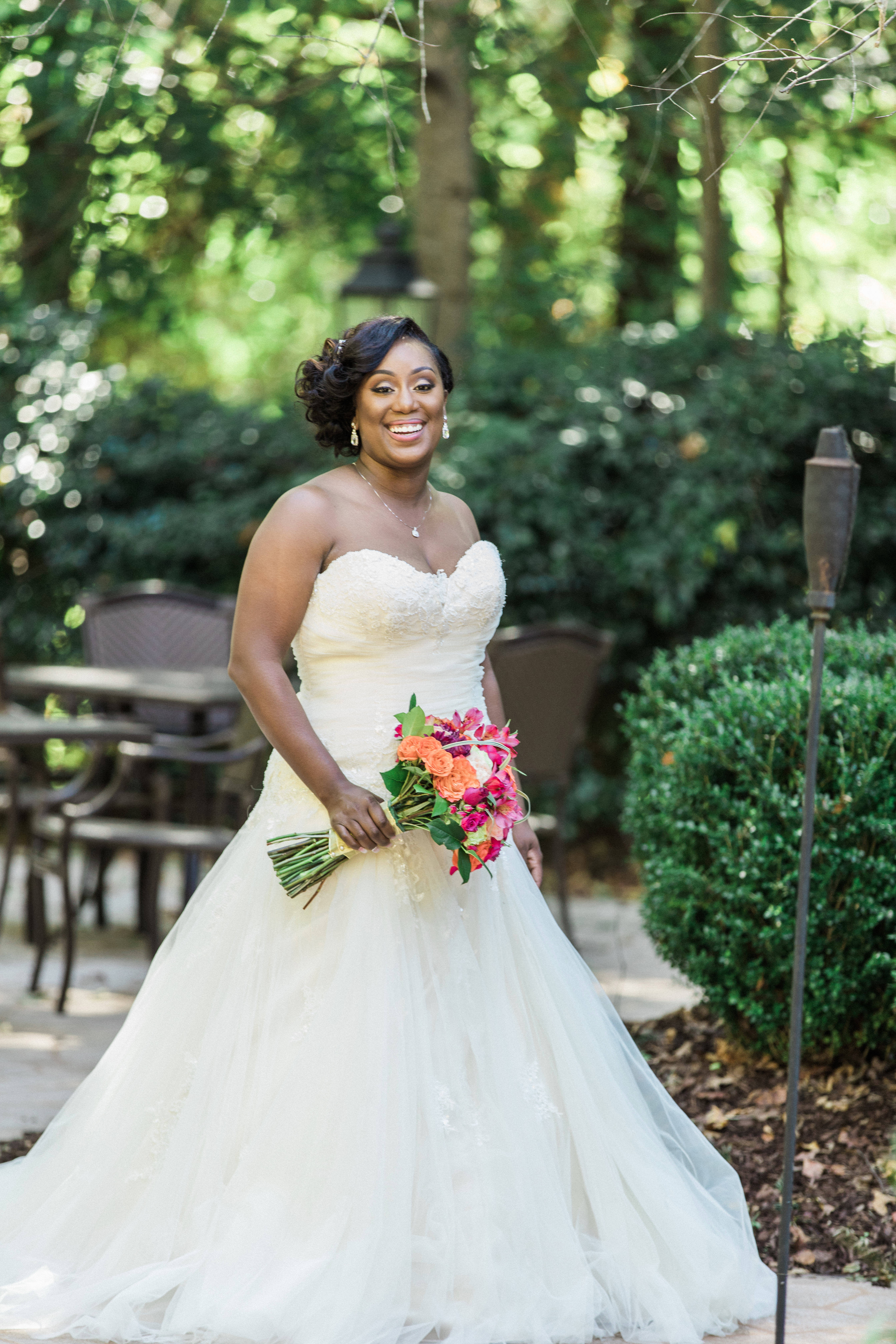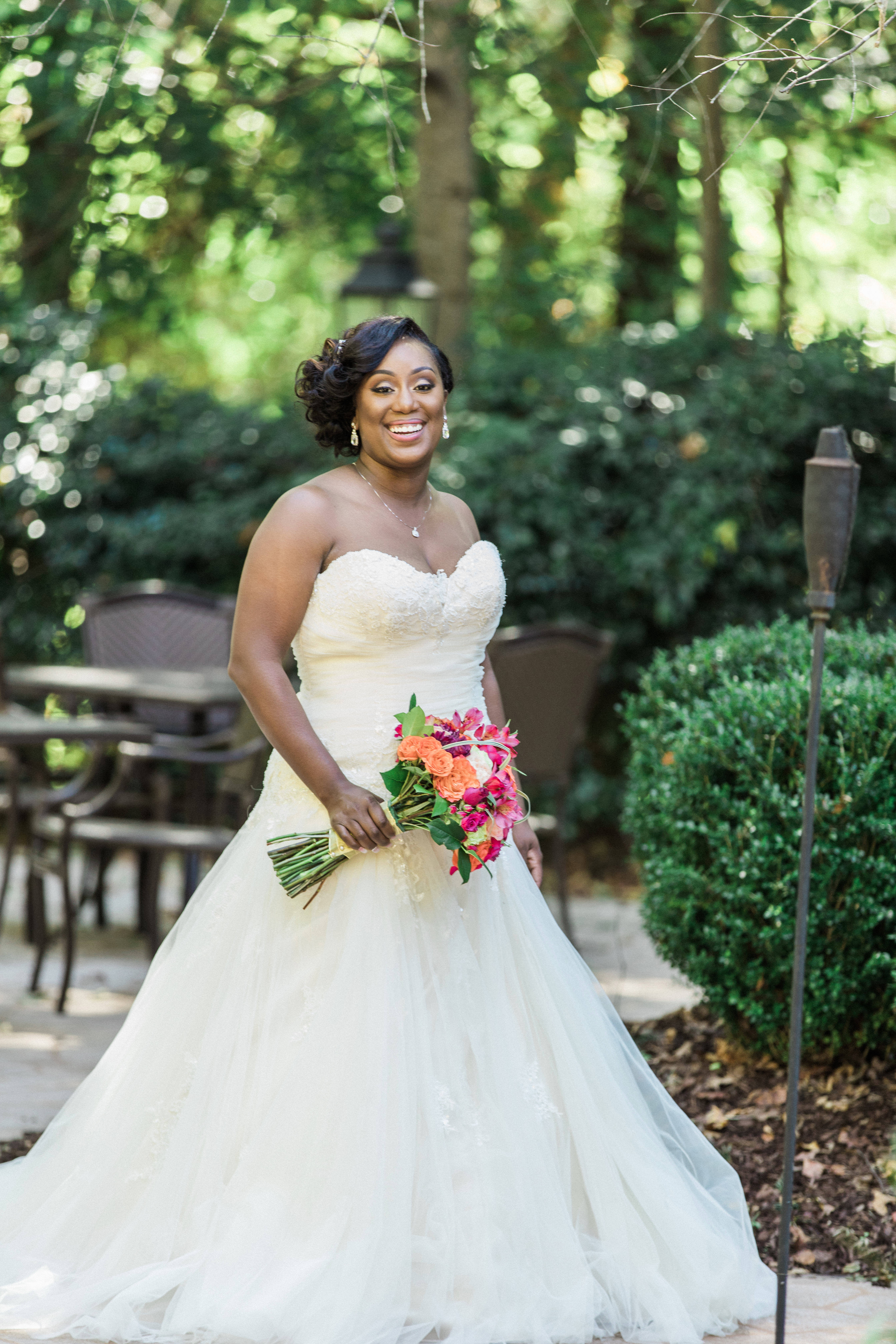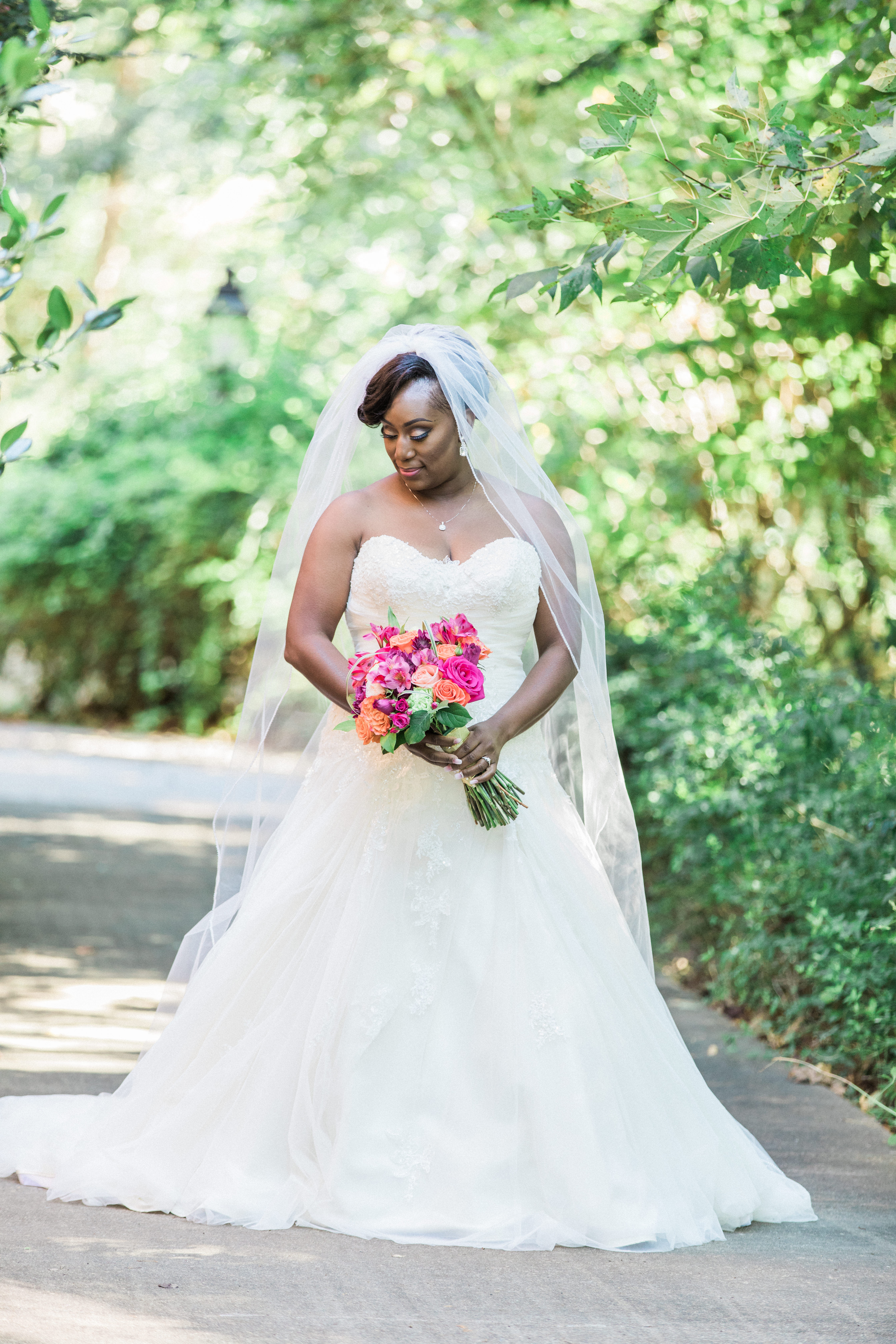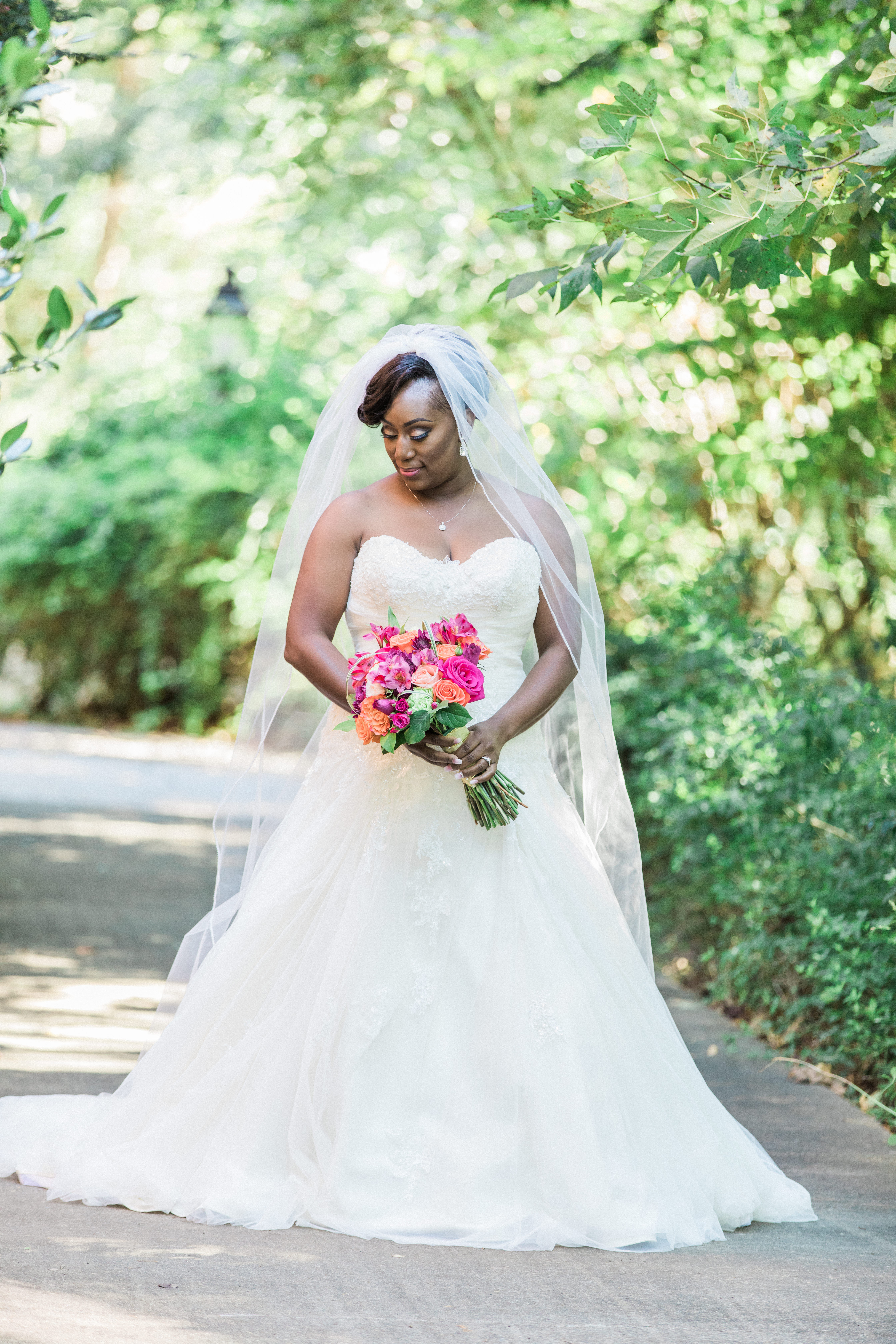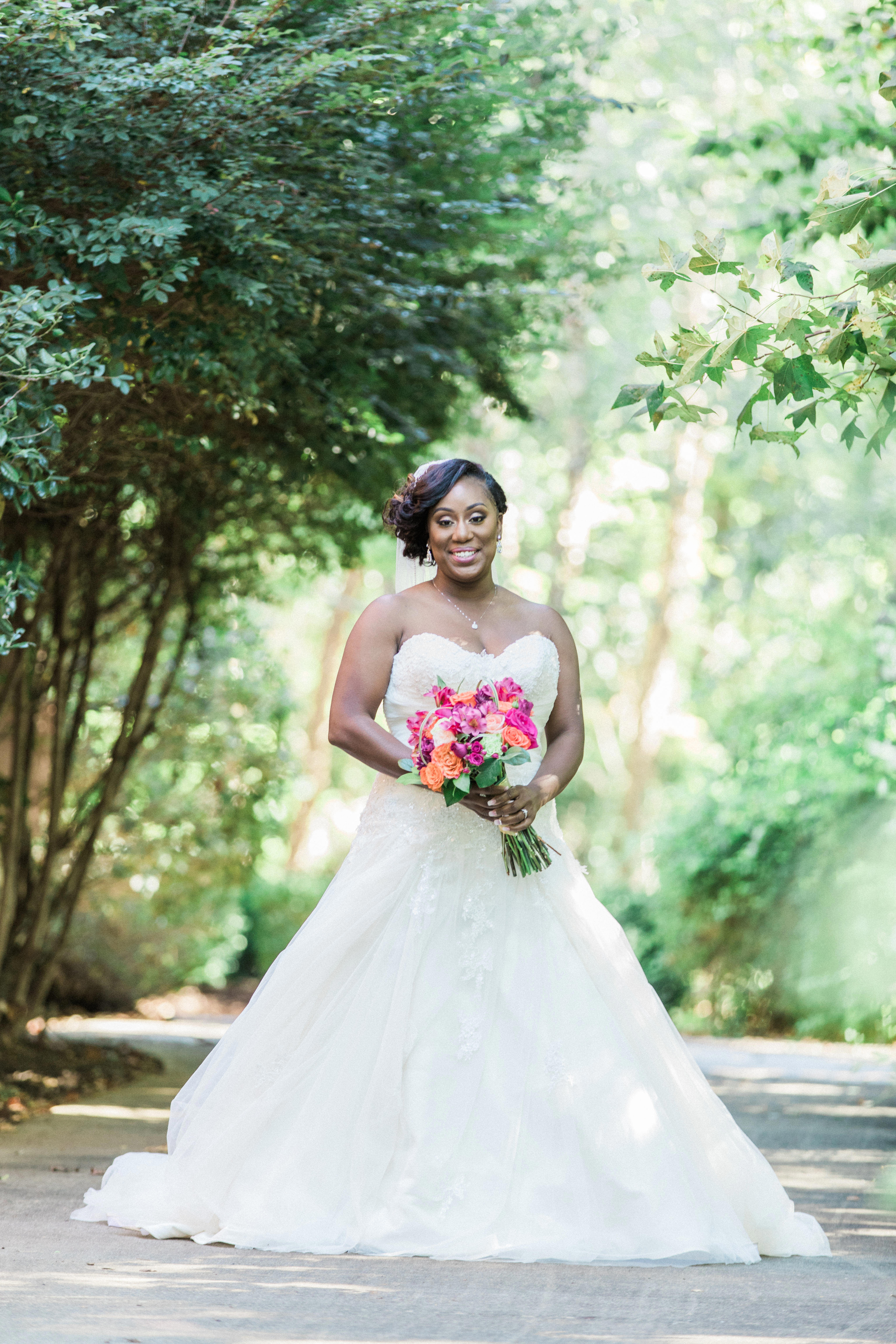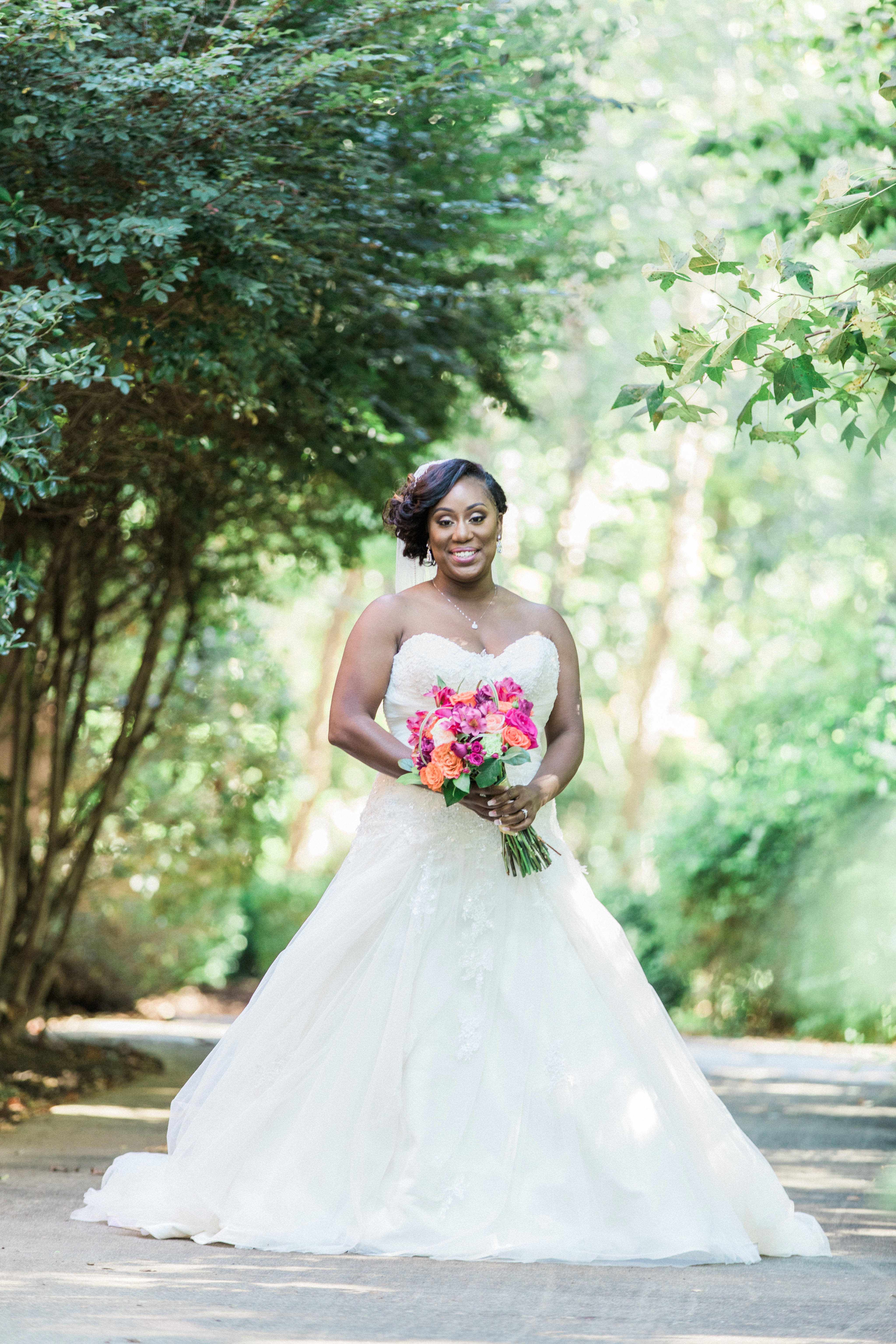 She picked bright and vibrant colors for her bridesmaids dresses and for their bouquets, which just pop perfectly.  Being comfortable with your photographer and as a photographer being comfortable with your clients, all you have to do is find great light and shoot to get these candids!!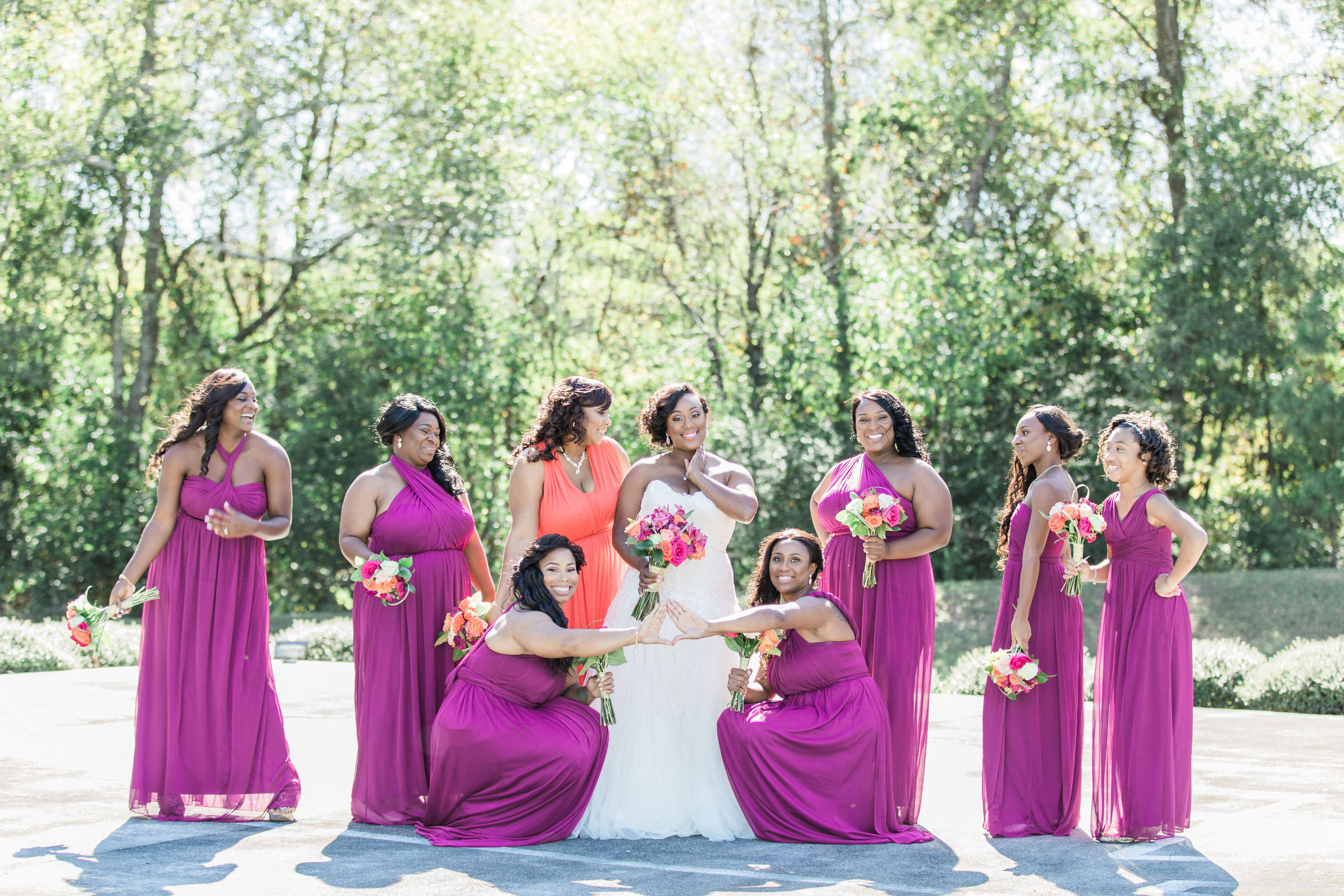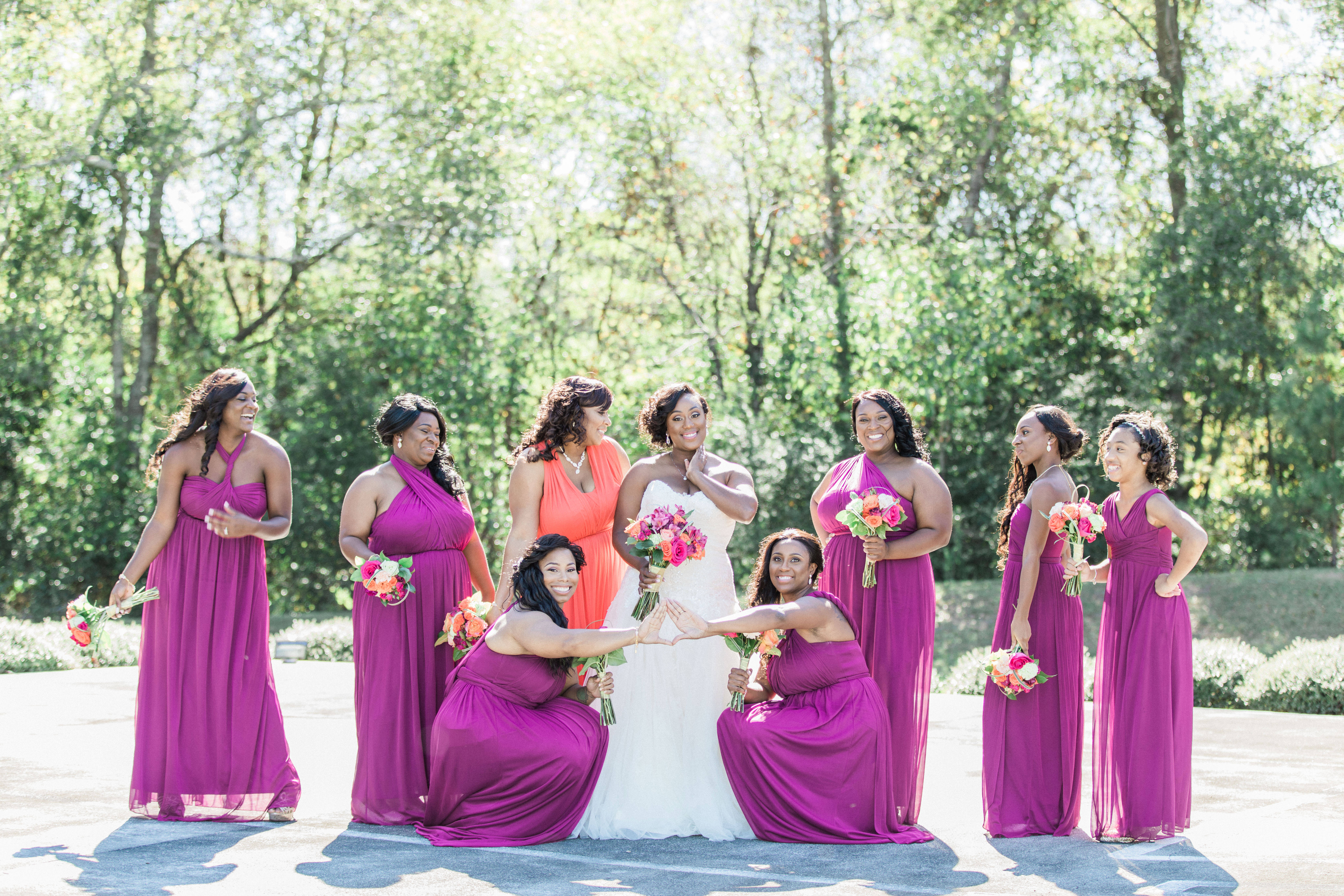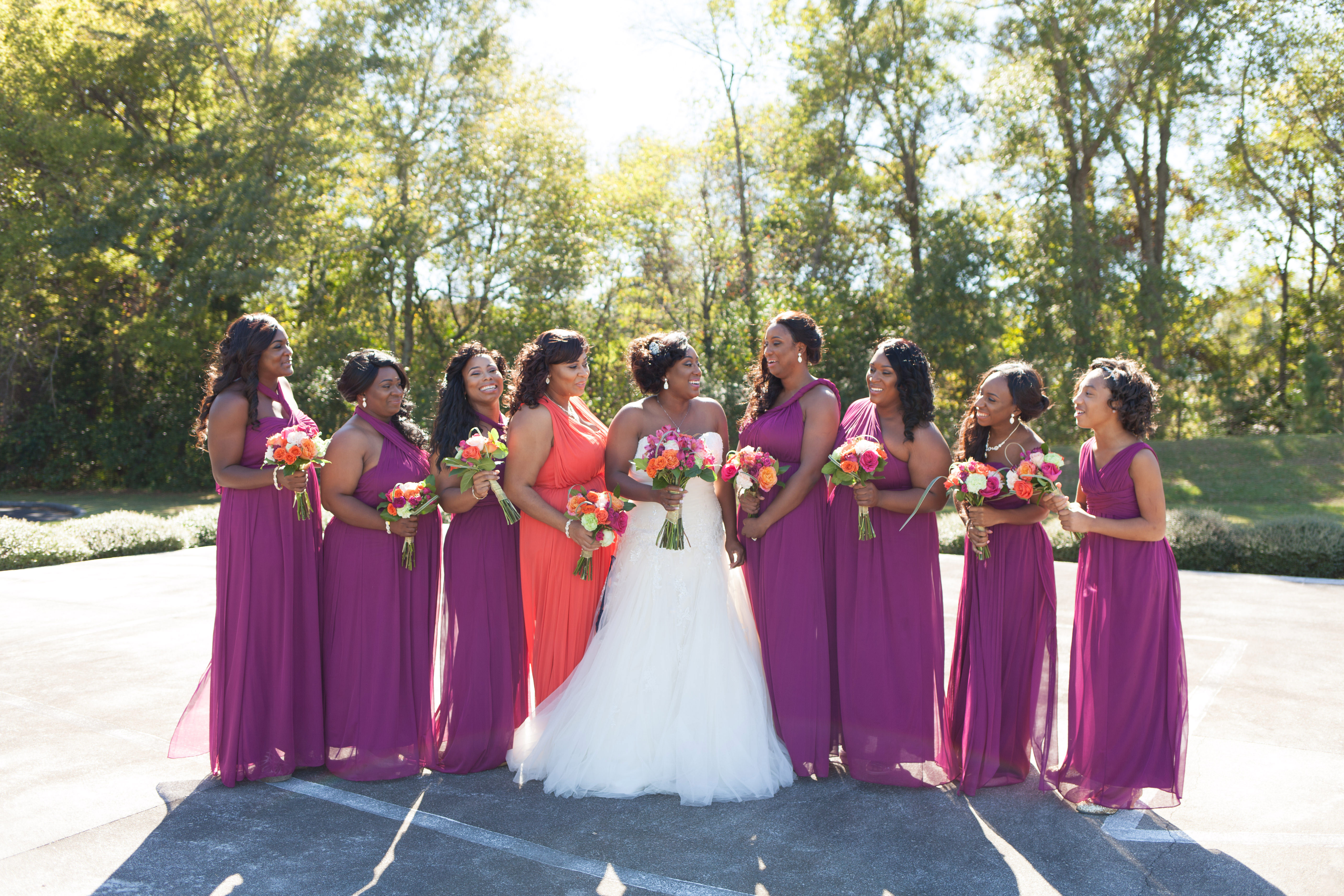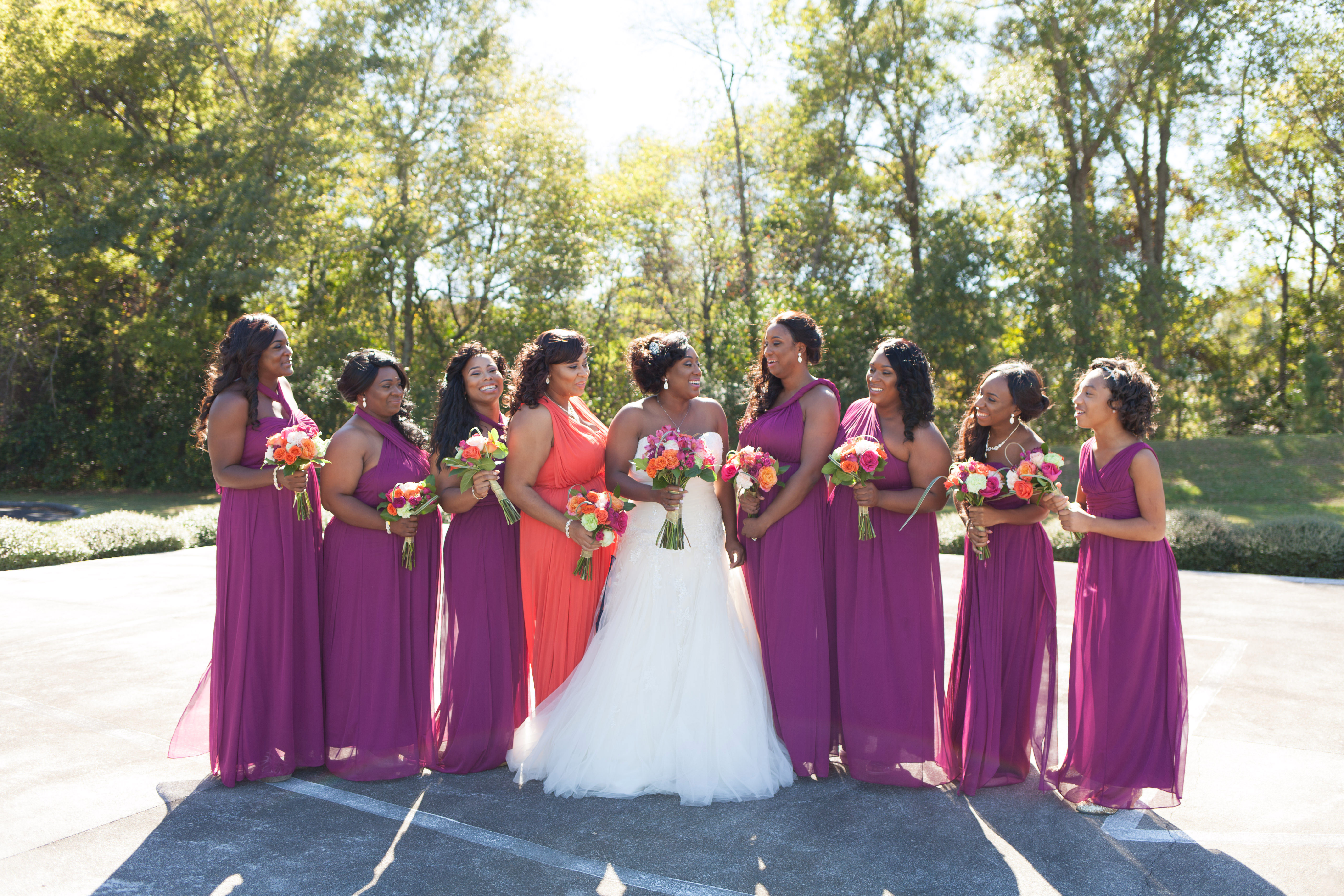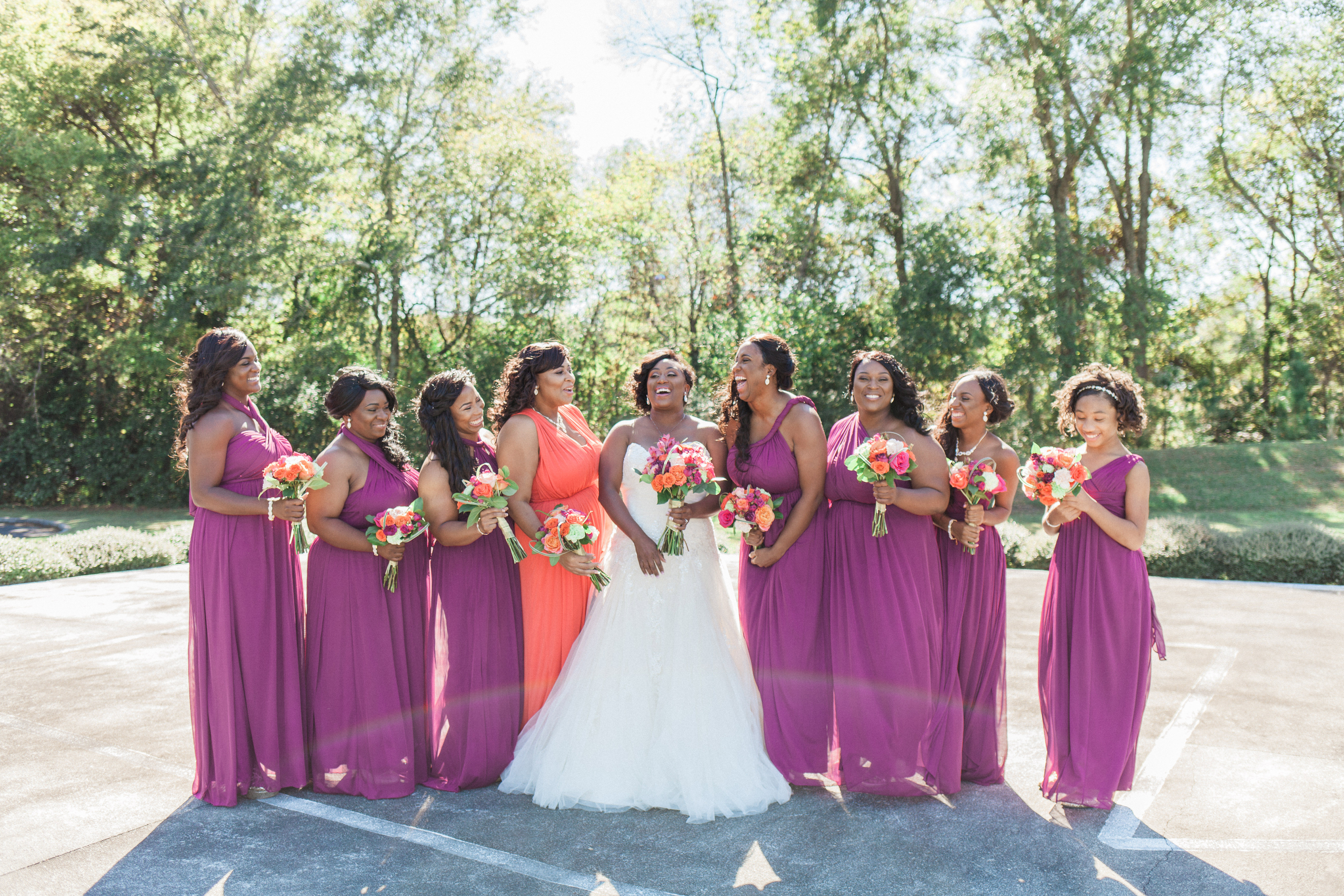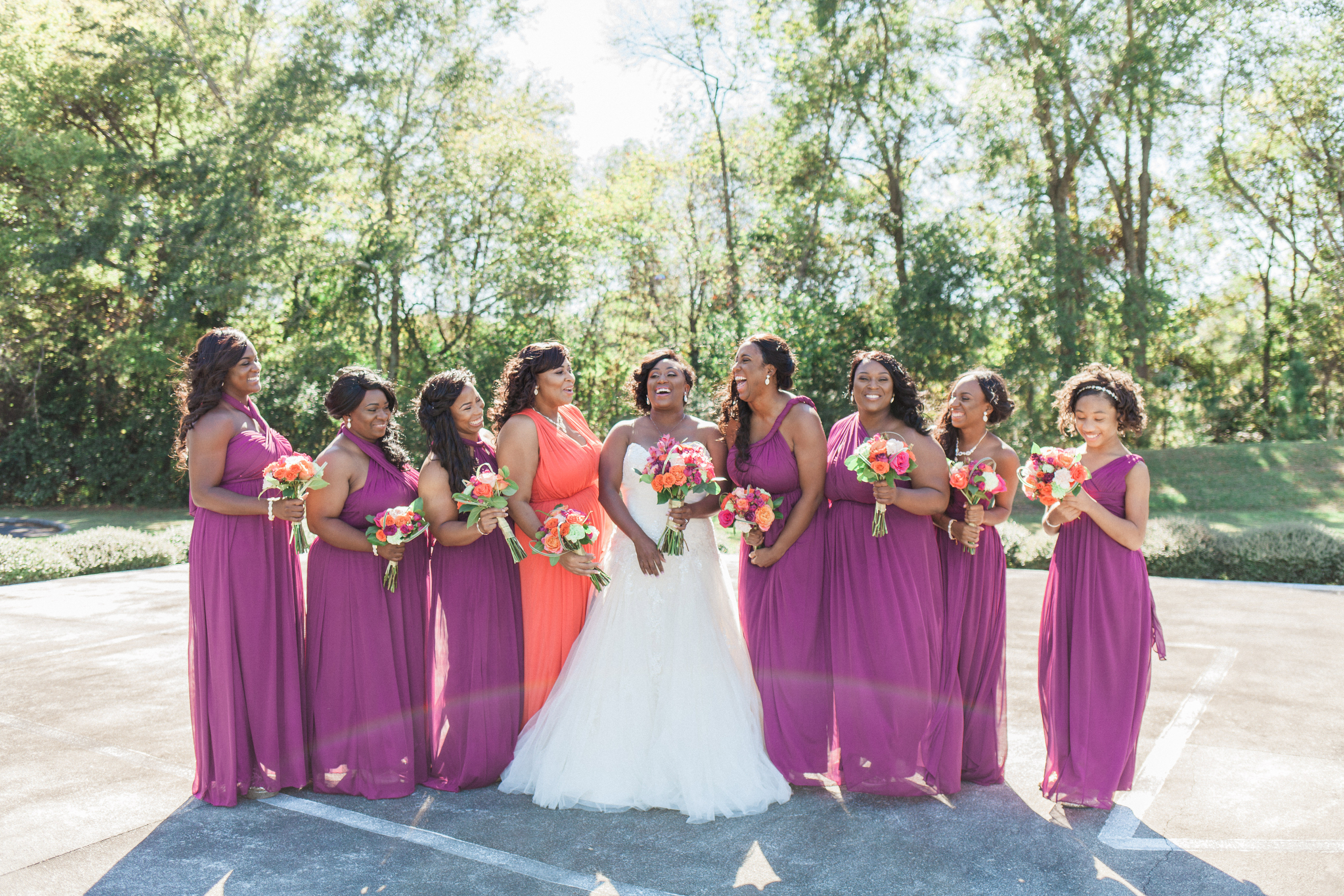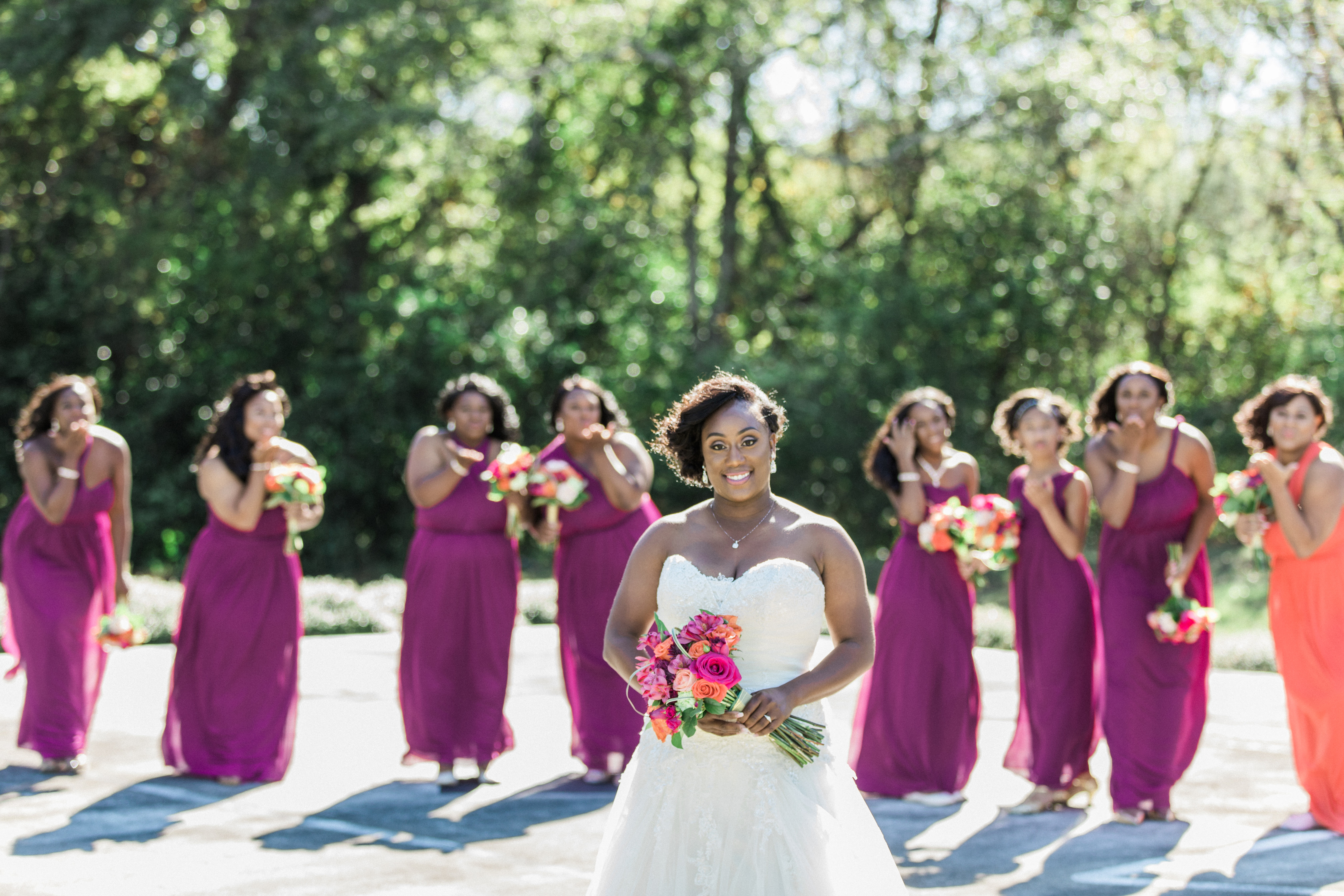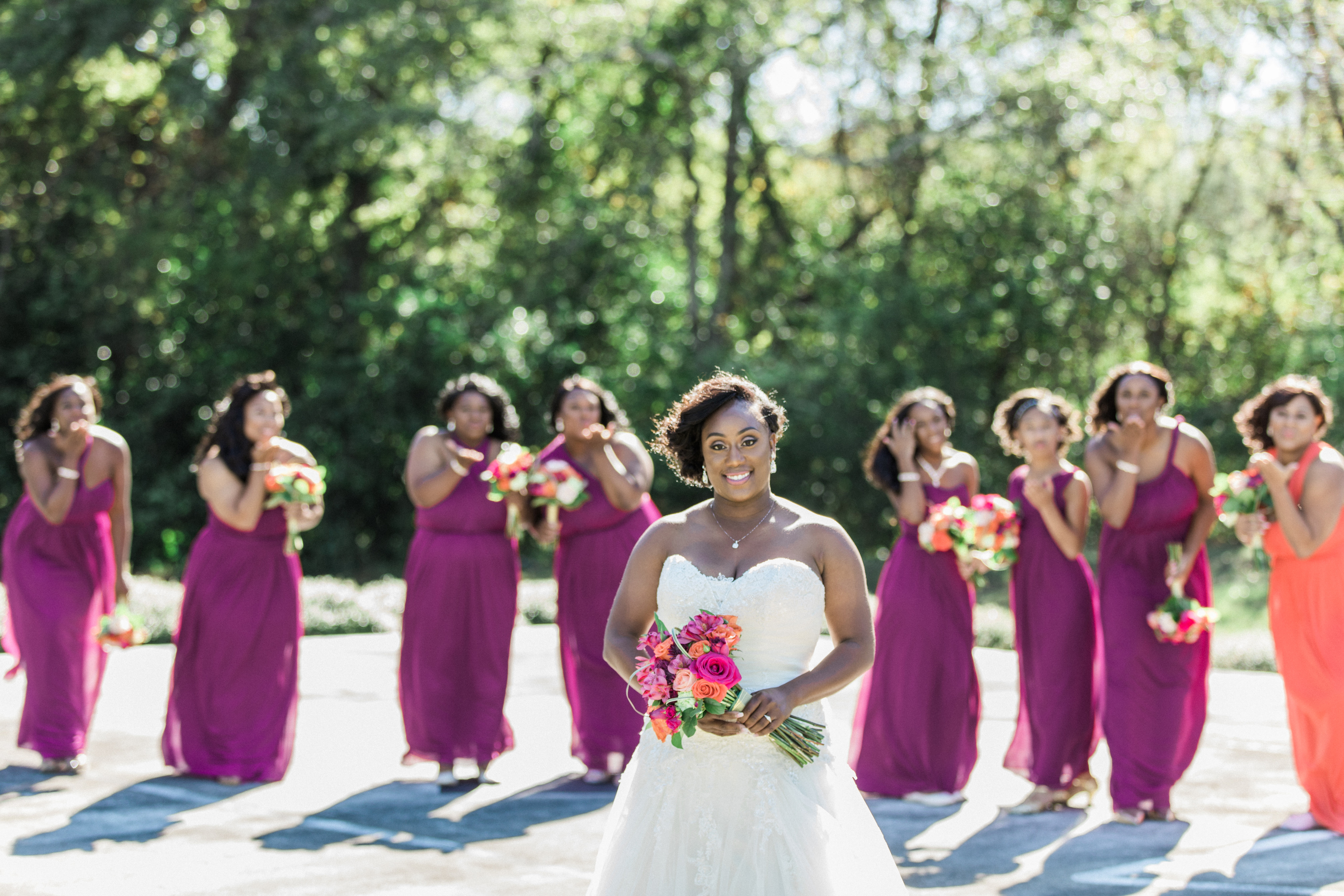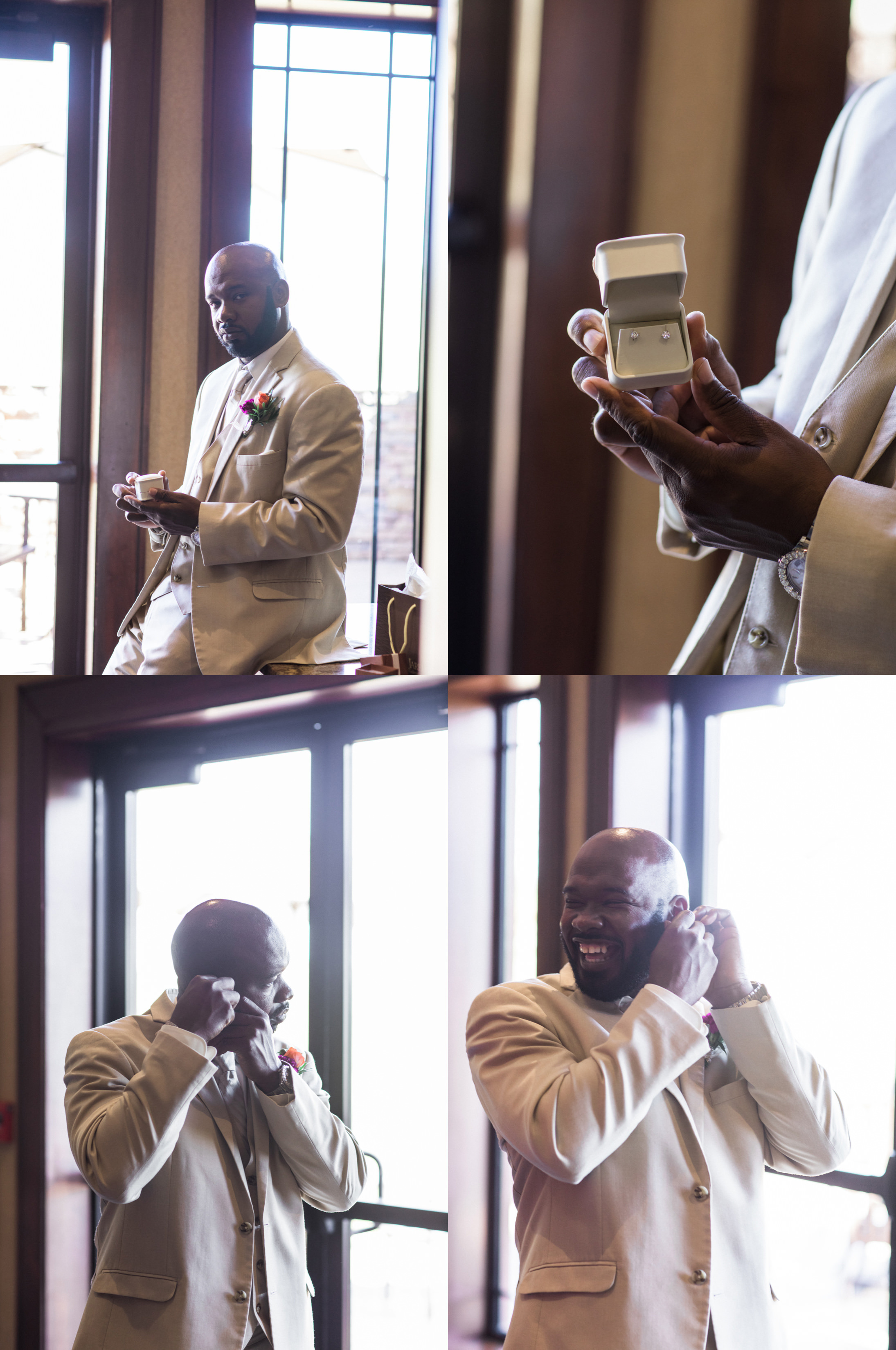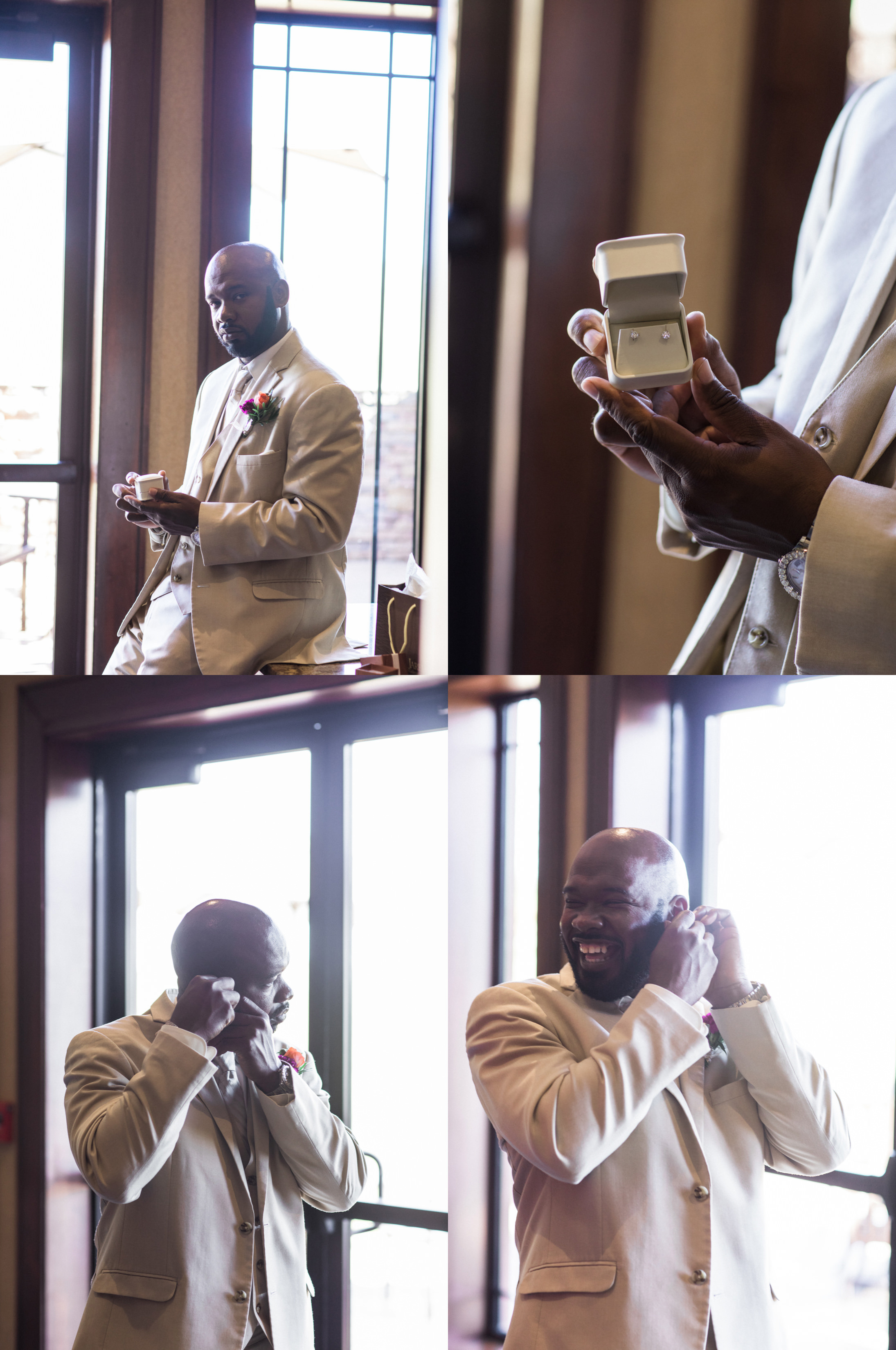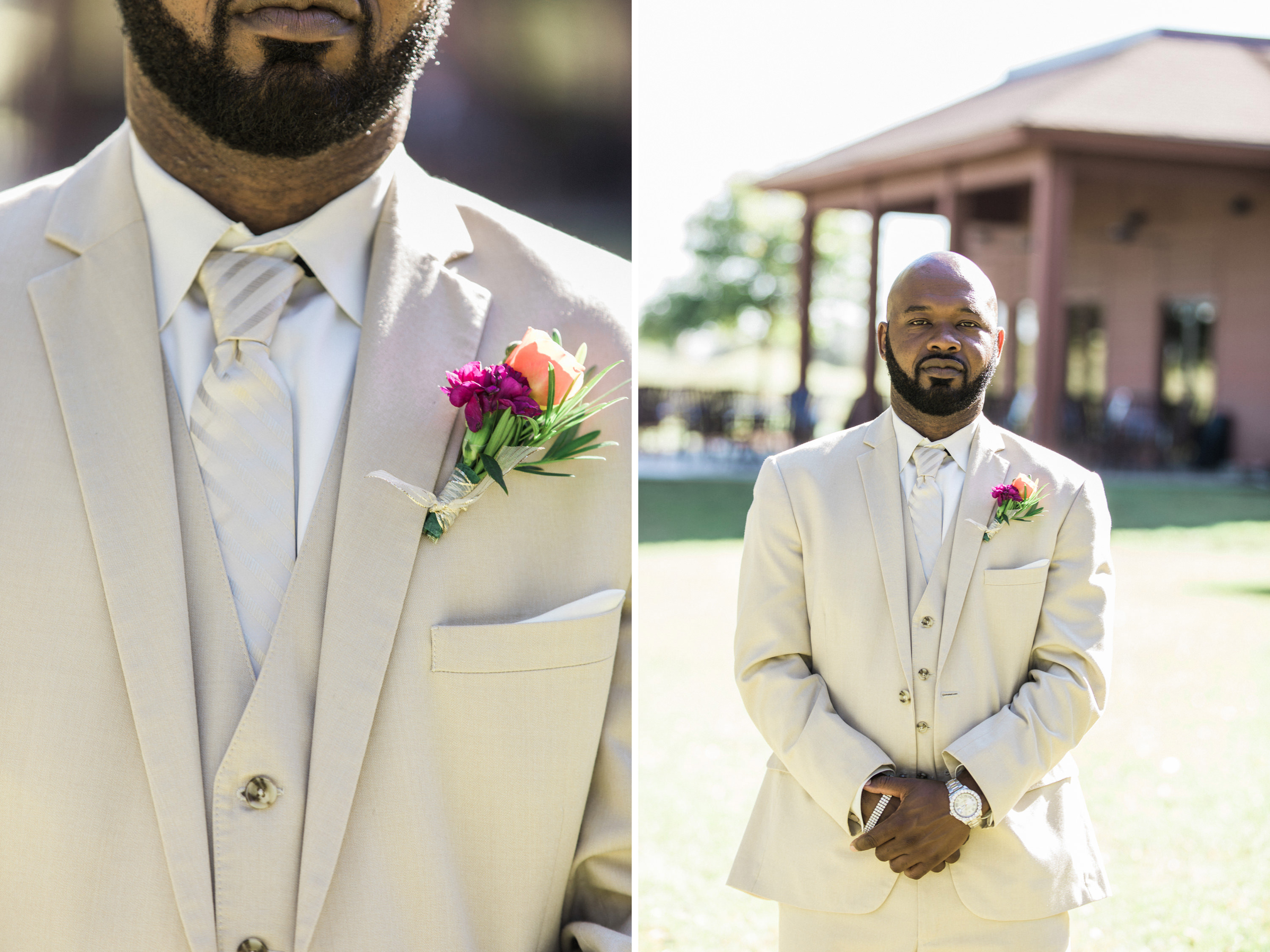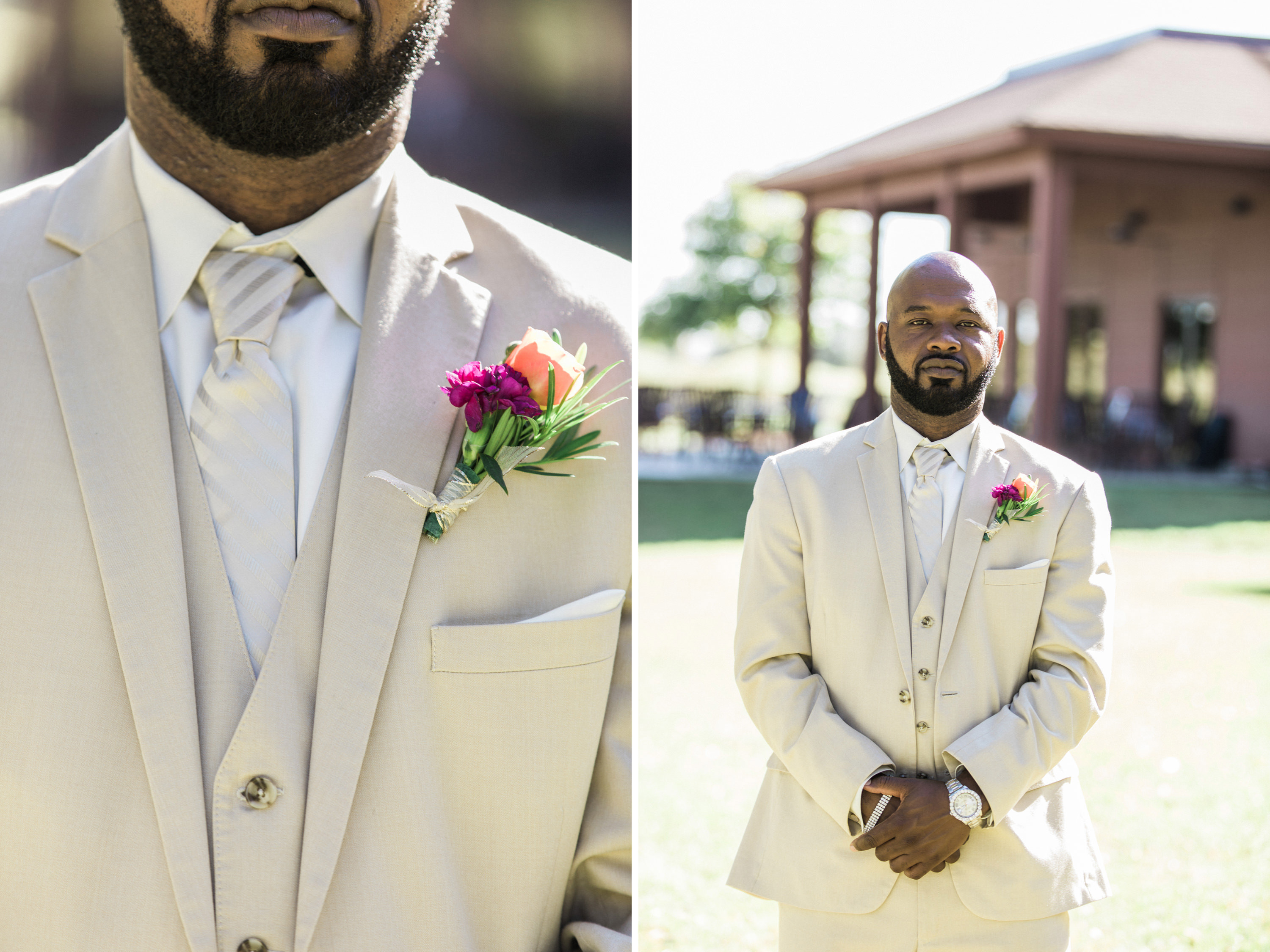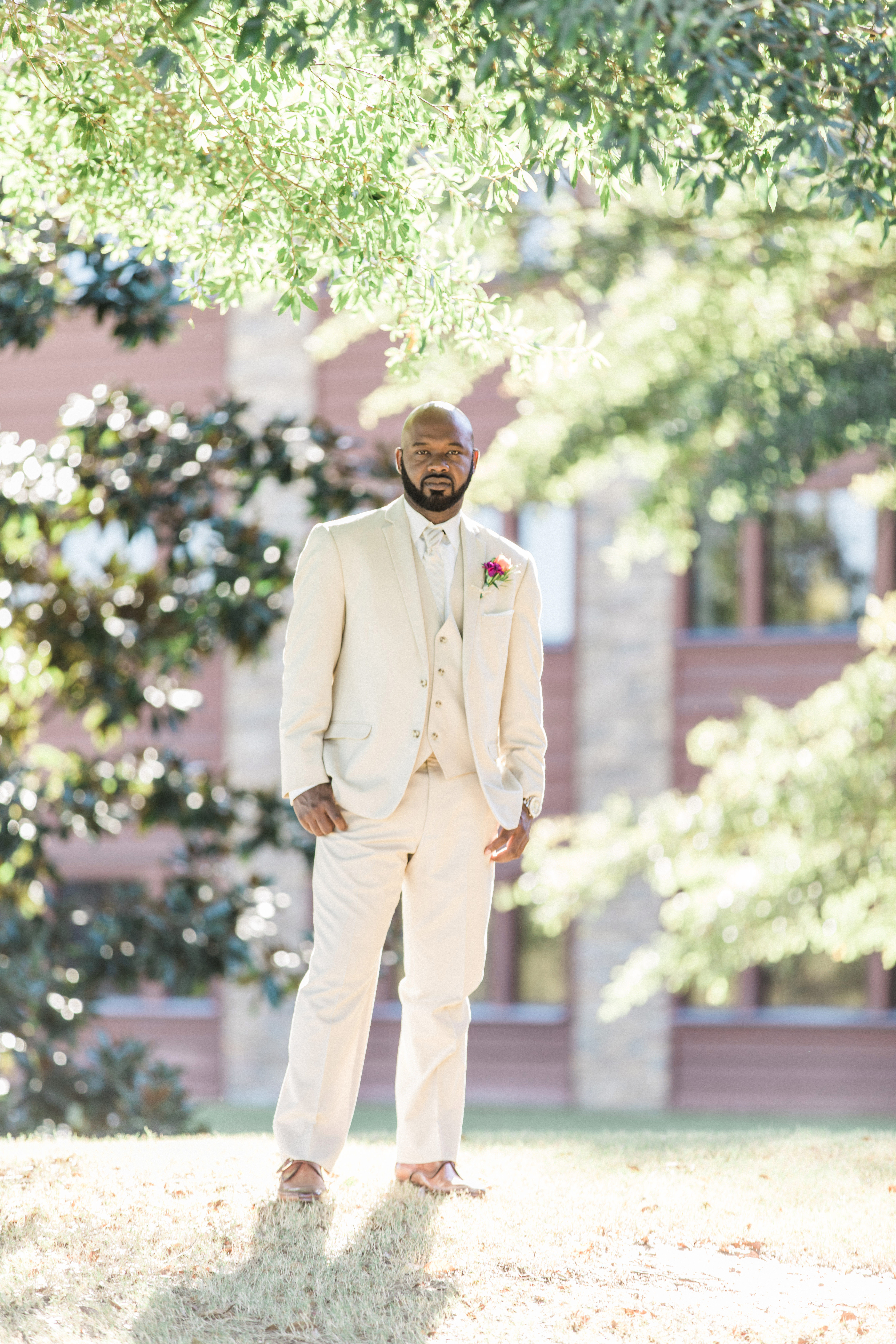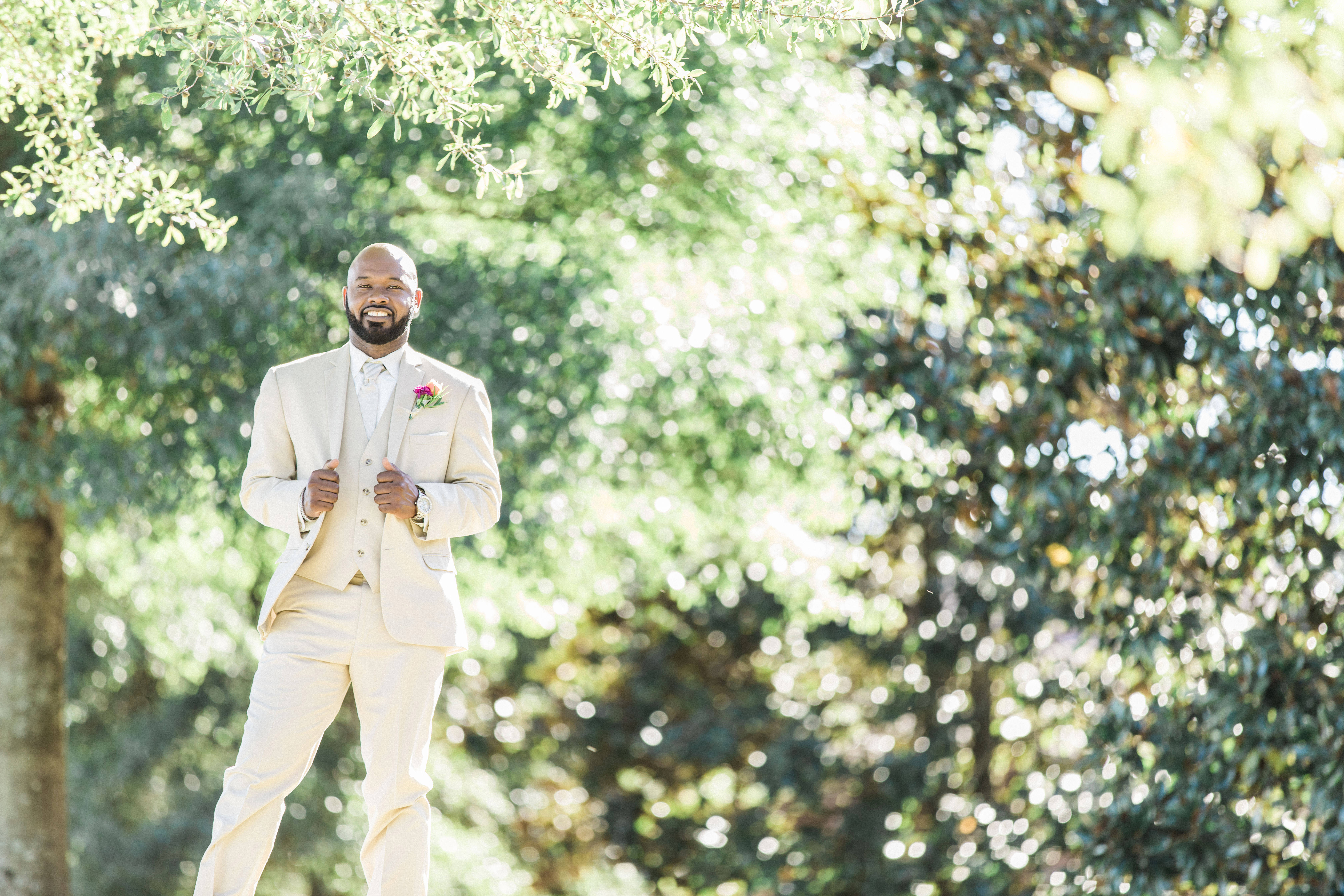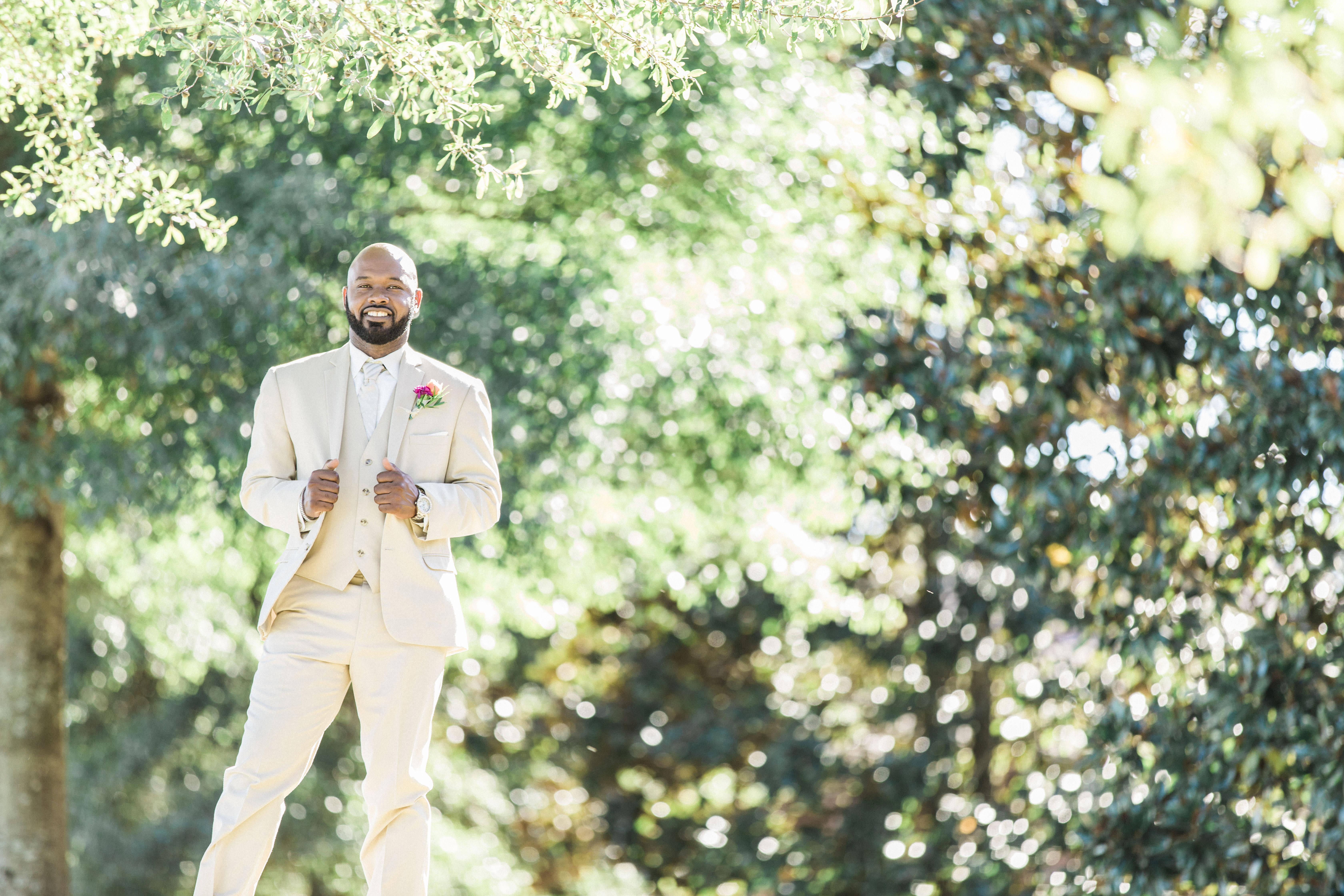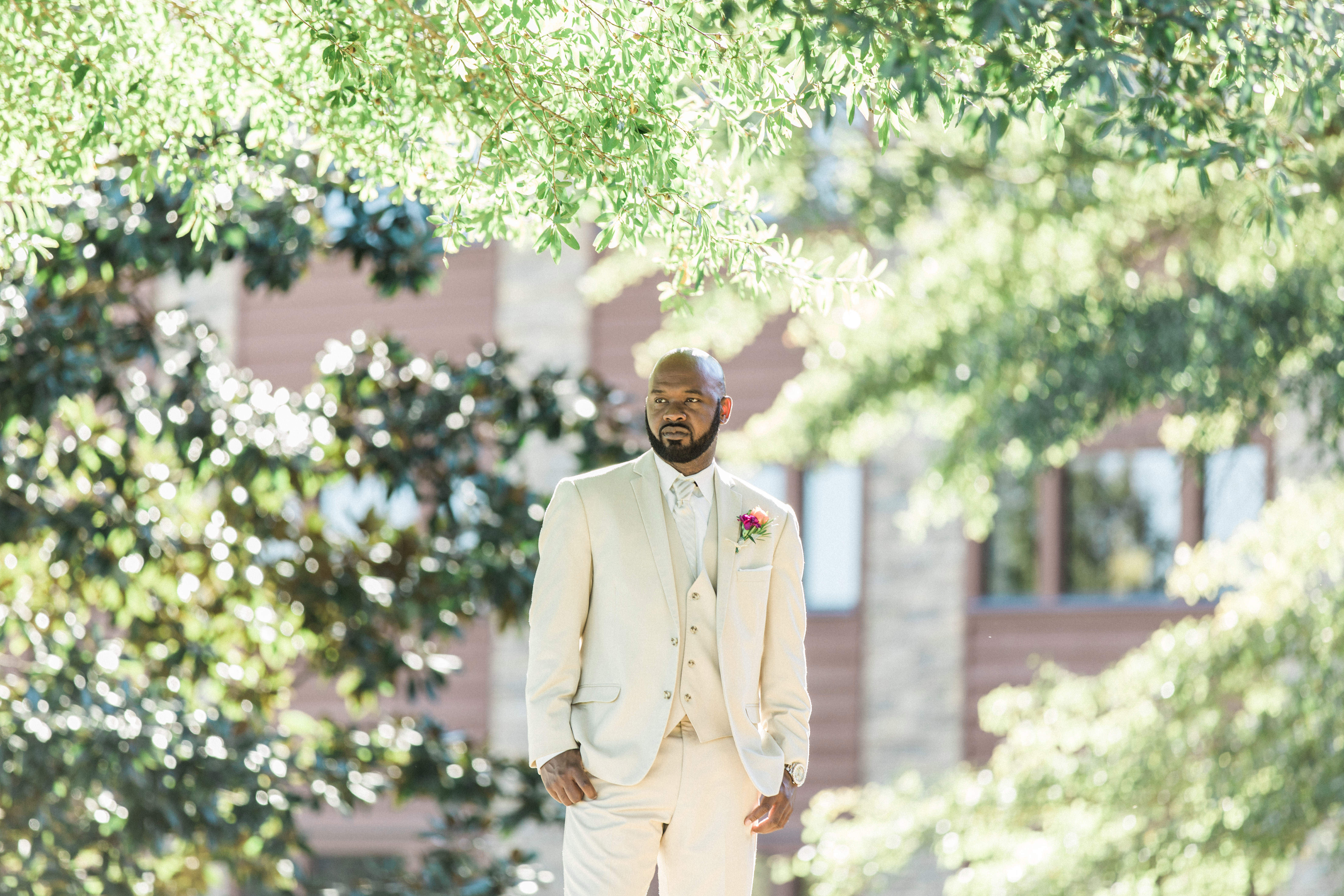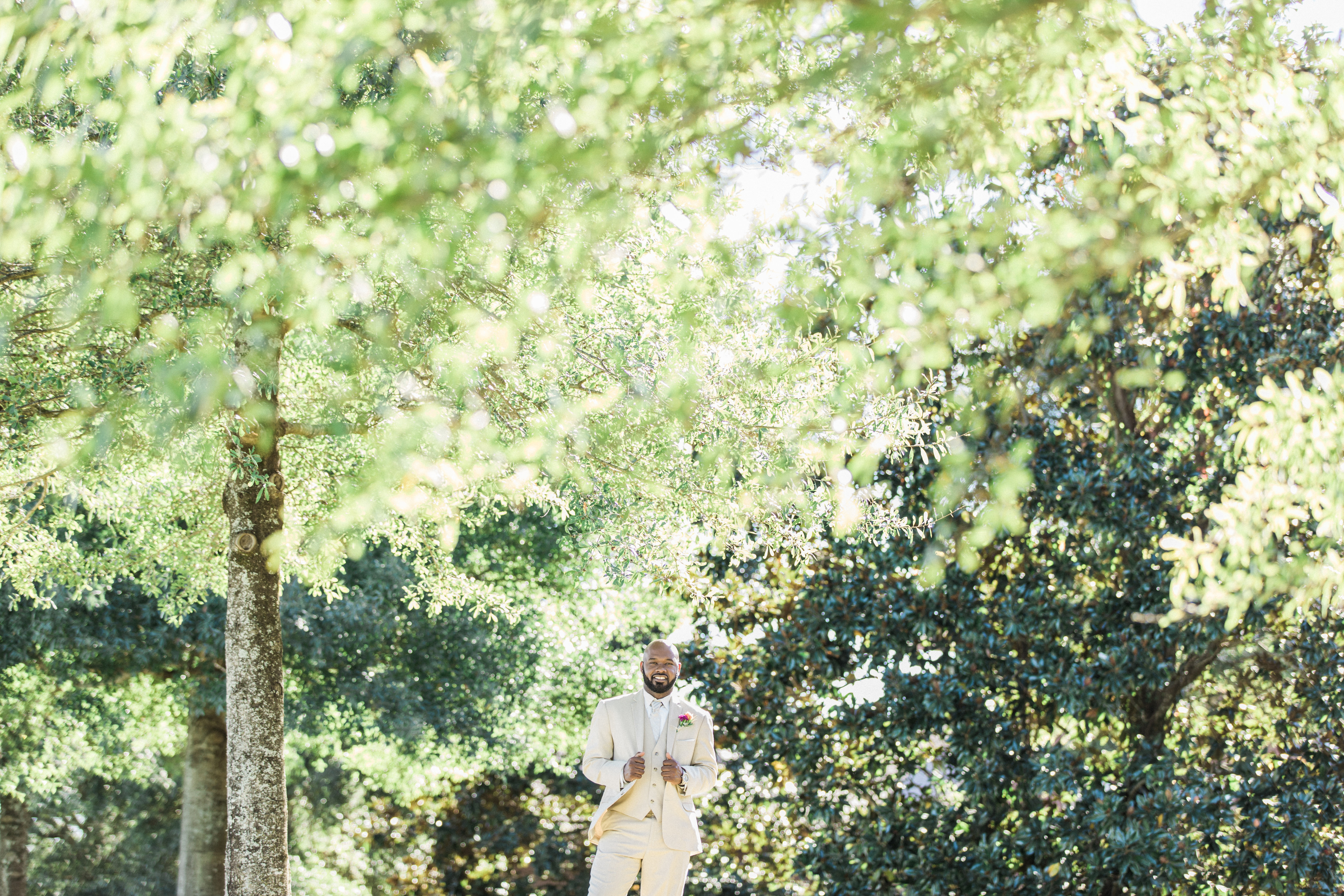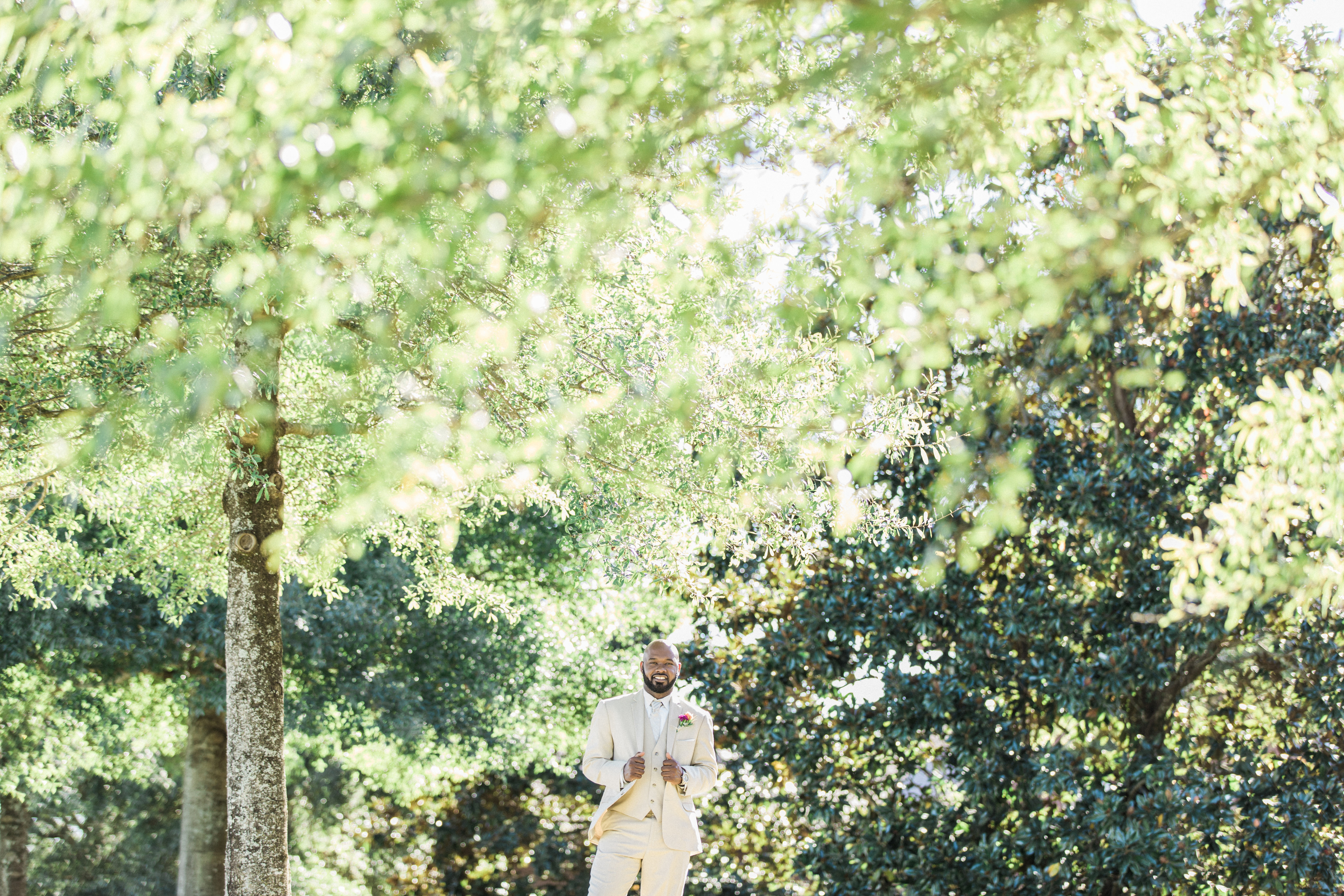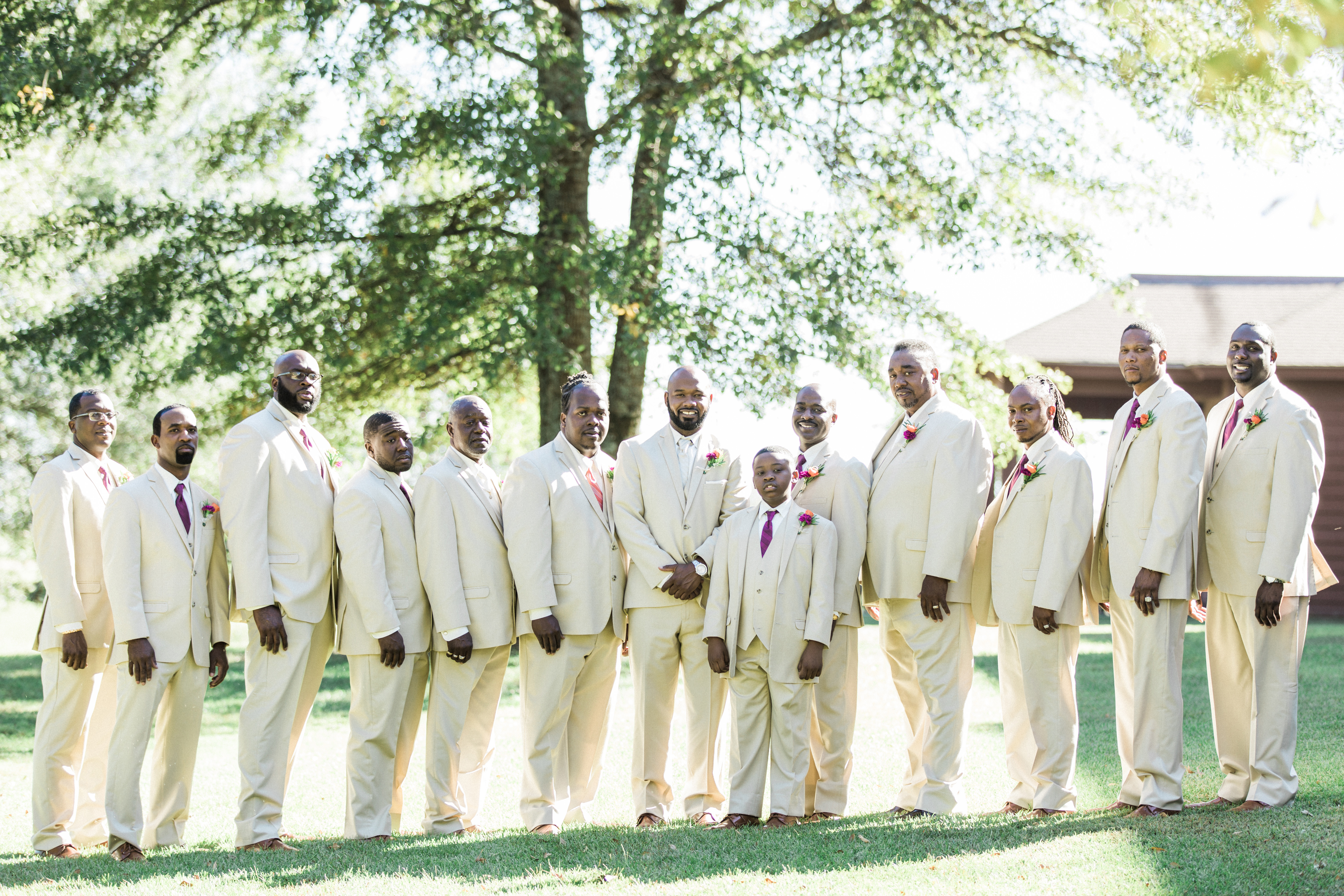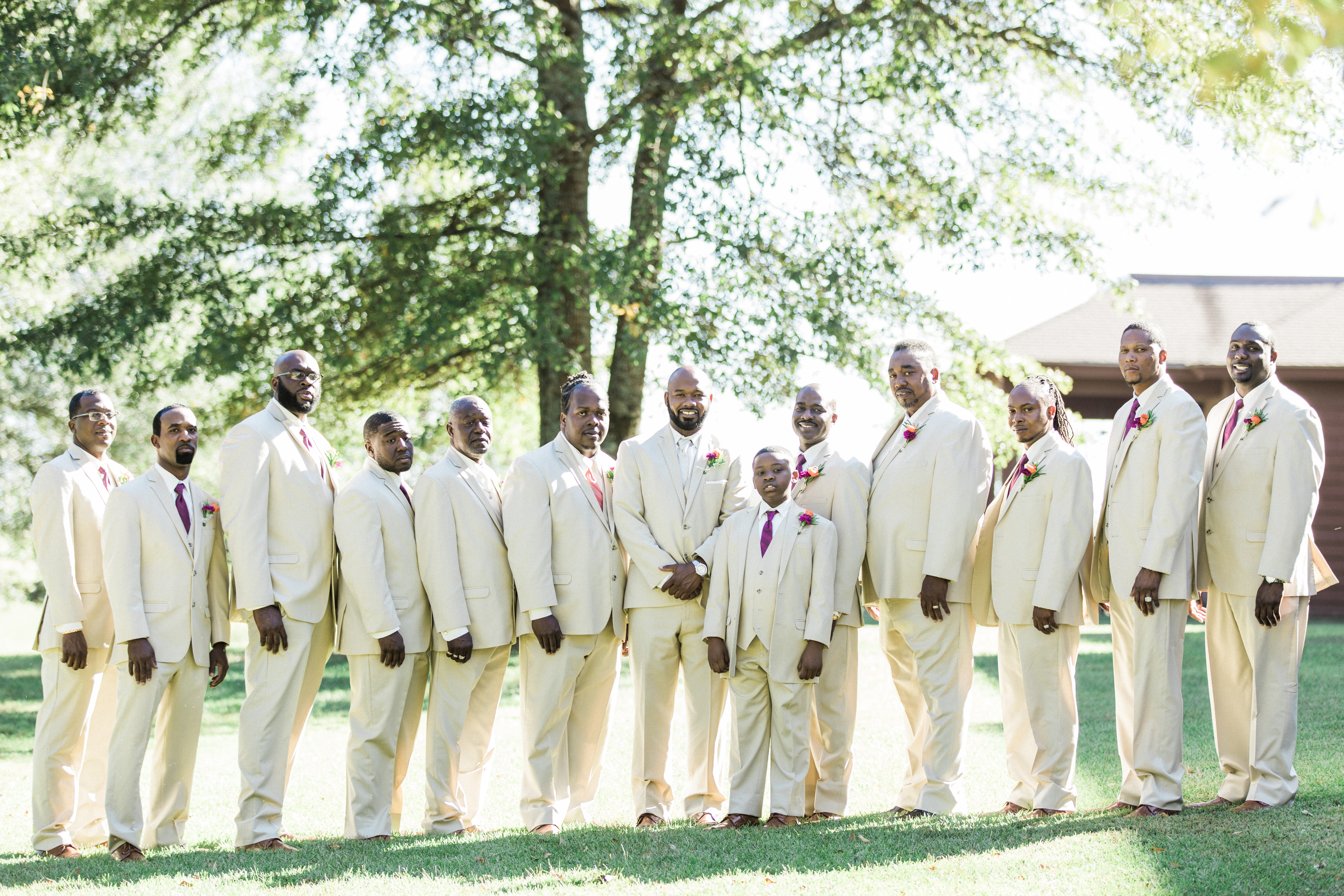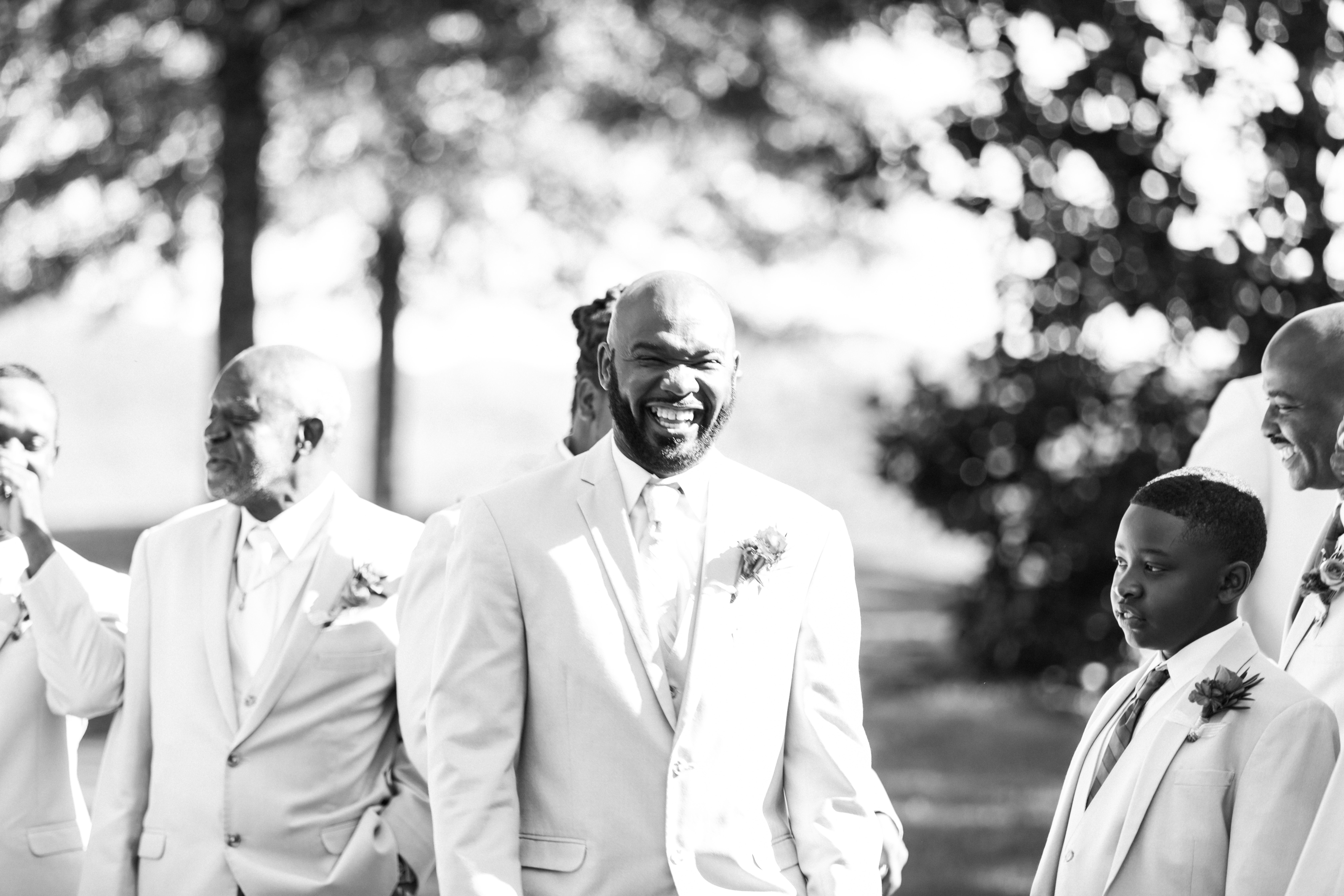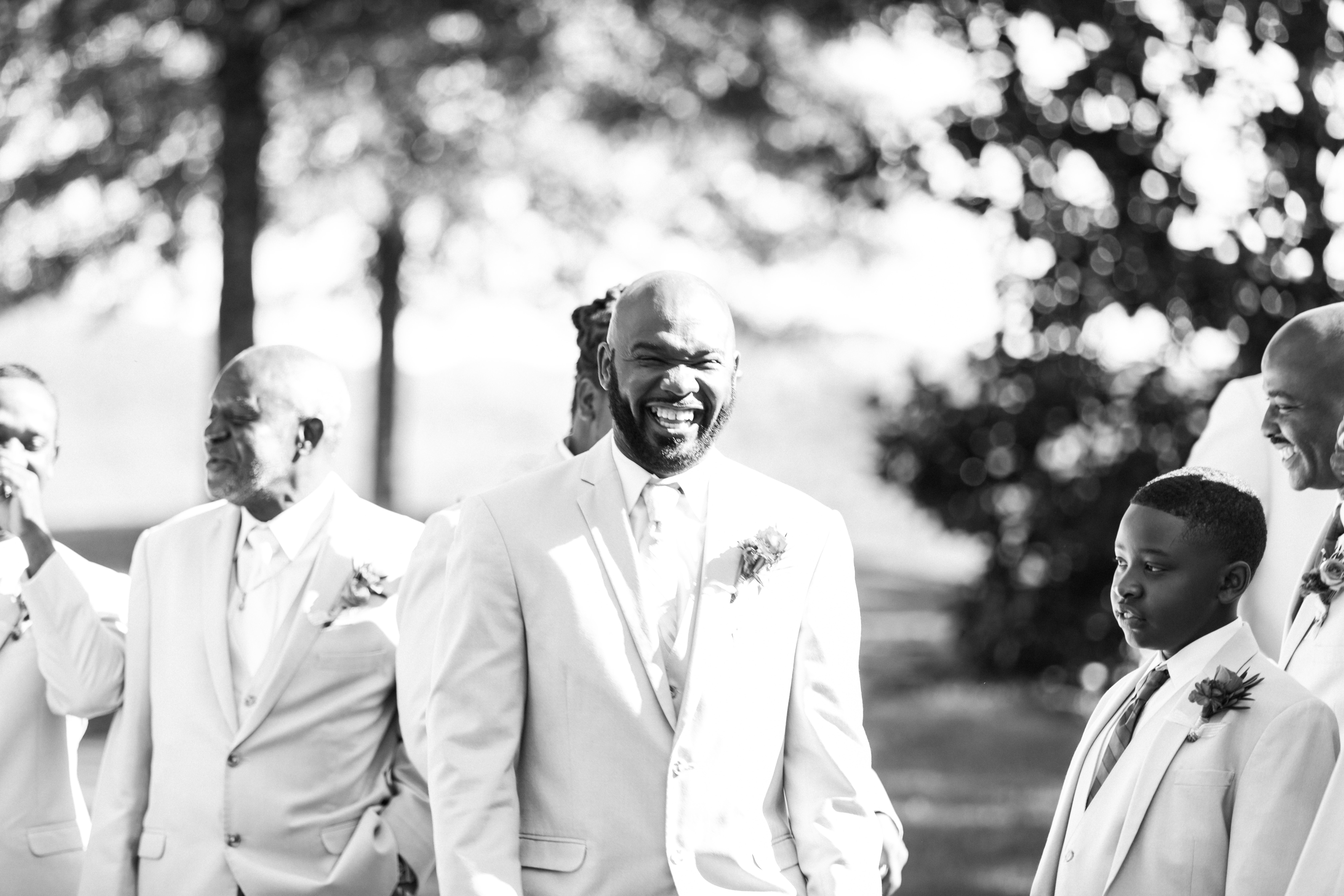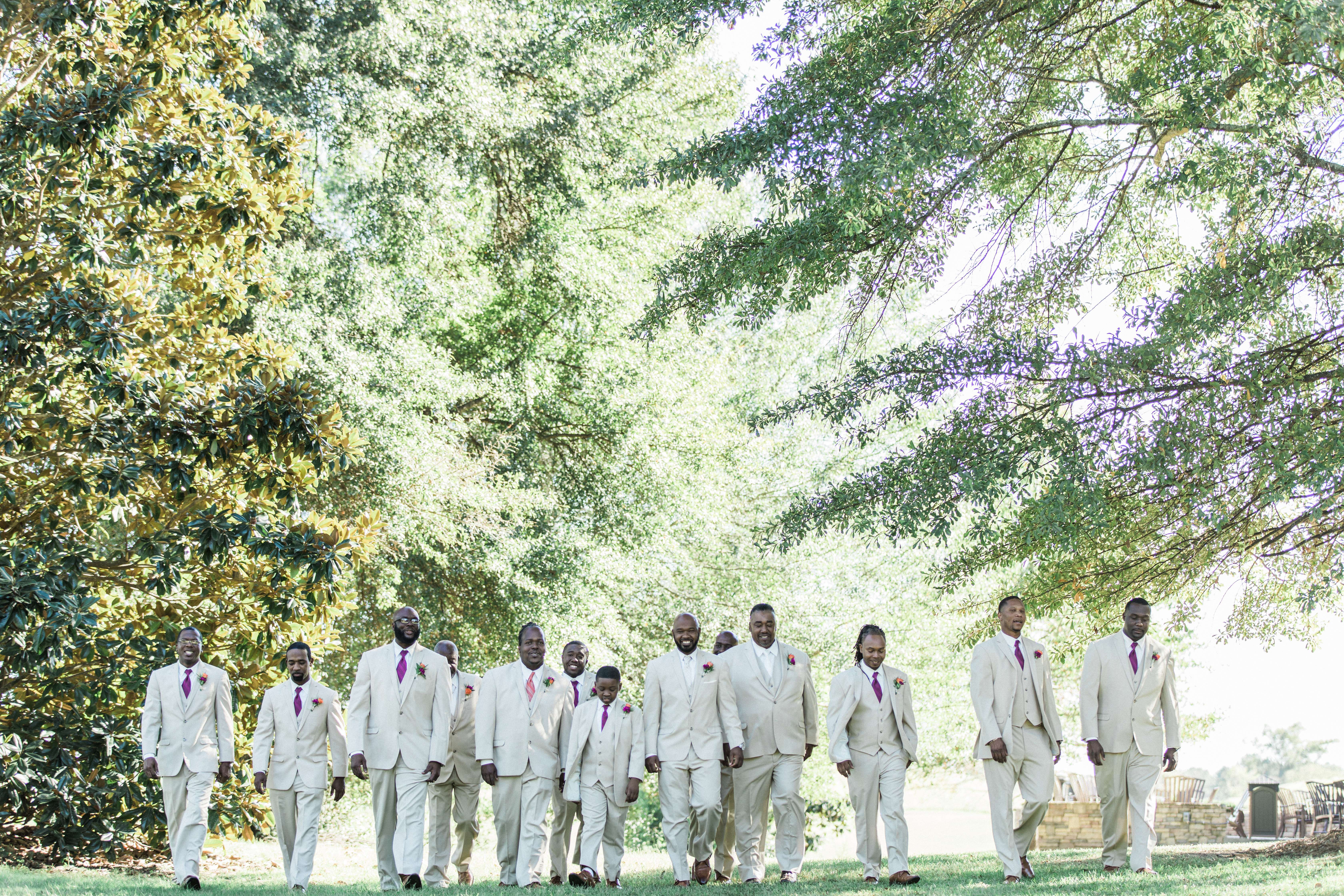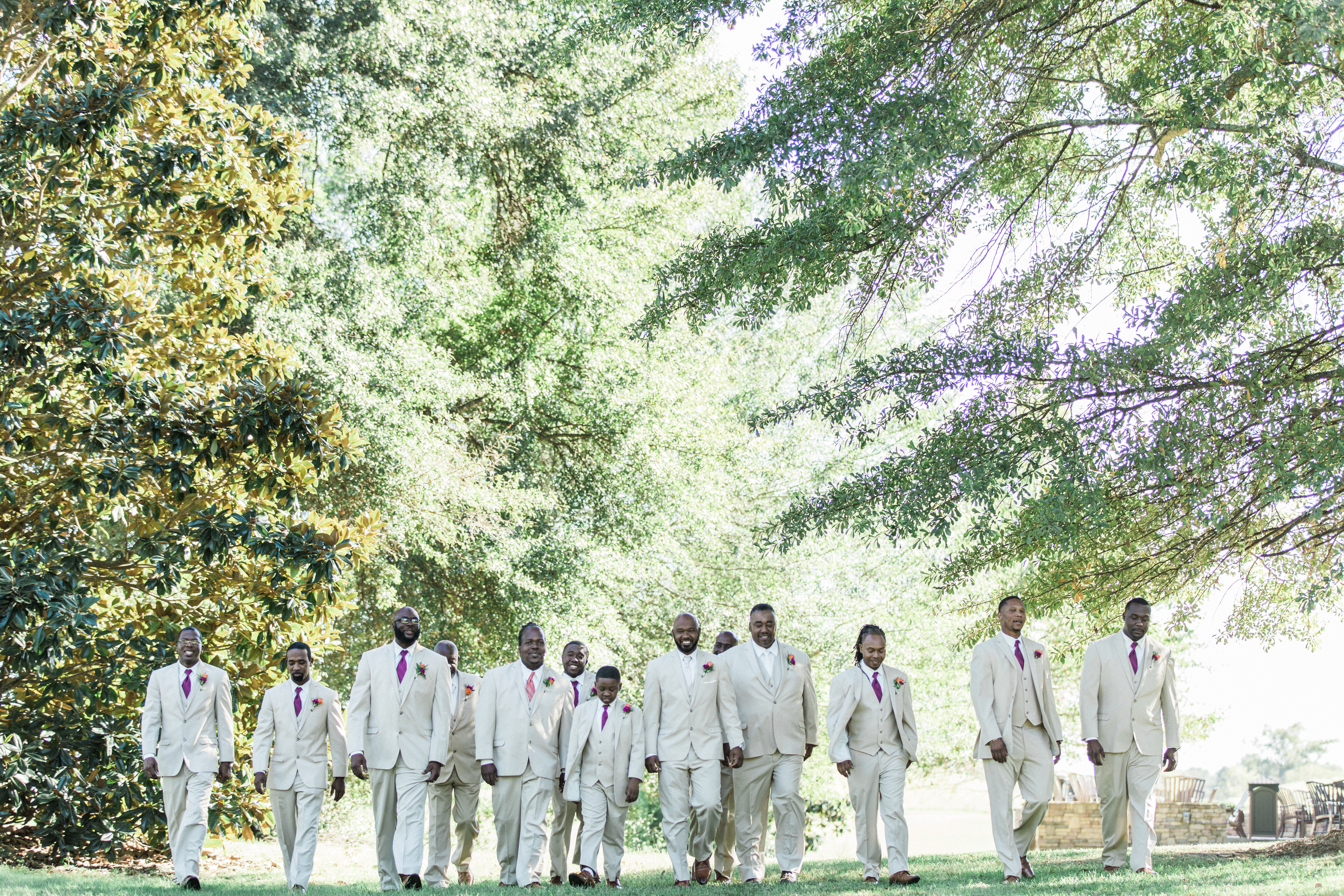 Ceremony and floral design were killer from Shabby & Chic Events!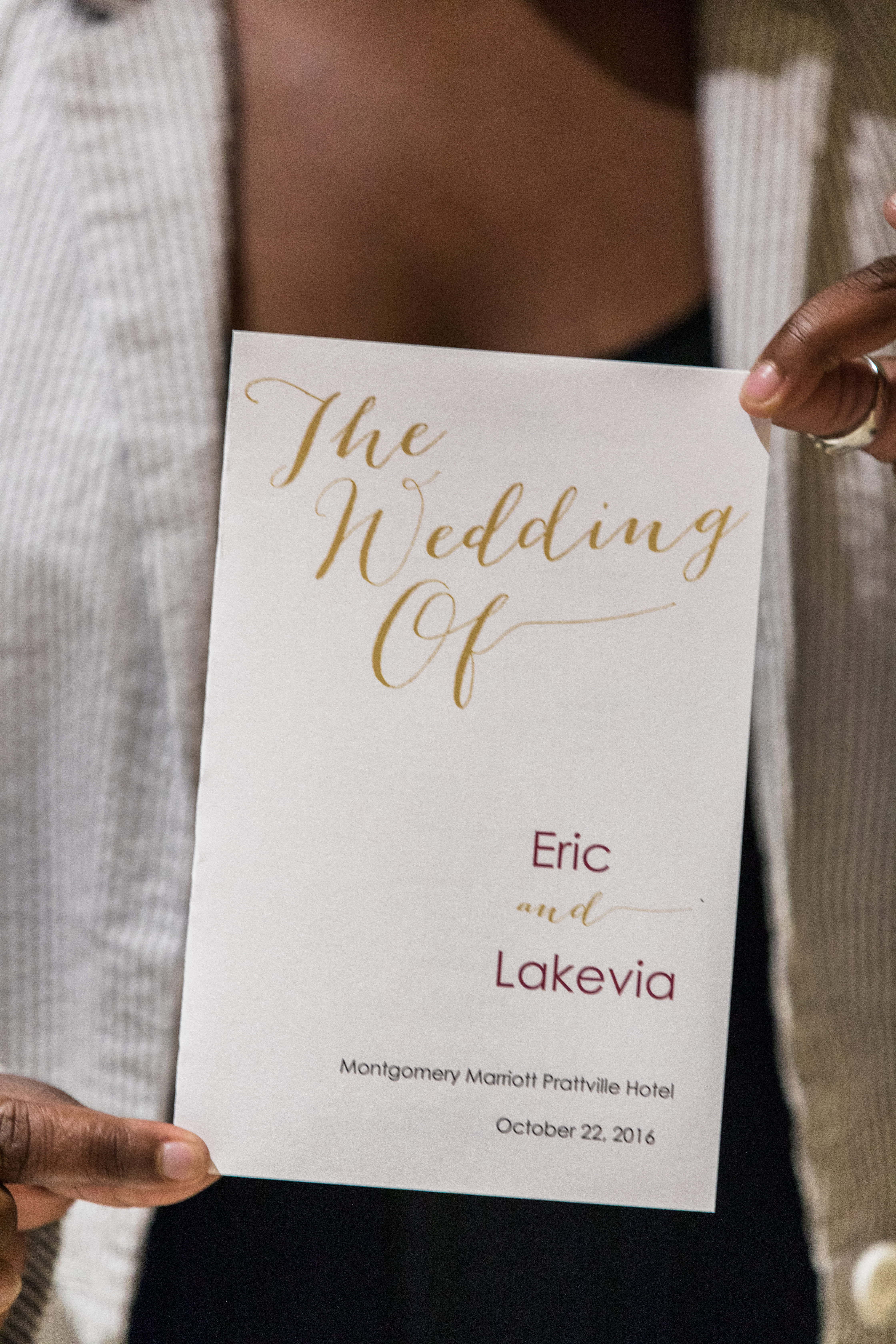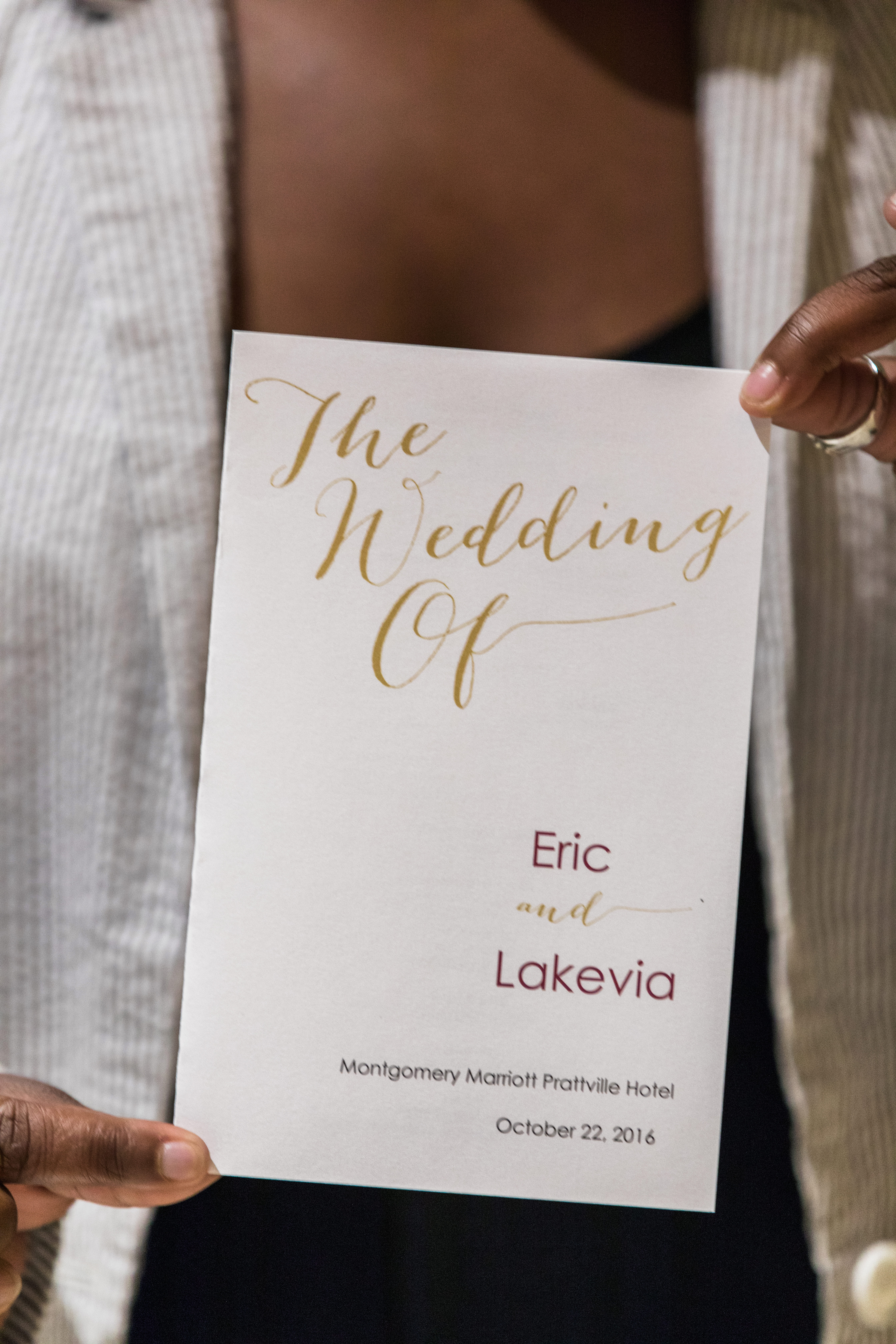 Excerpt about sand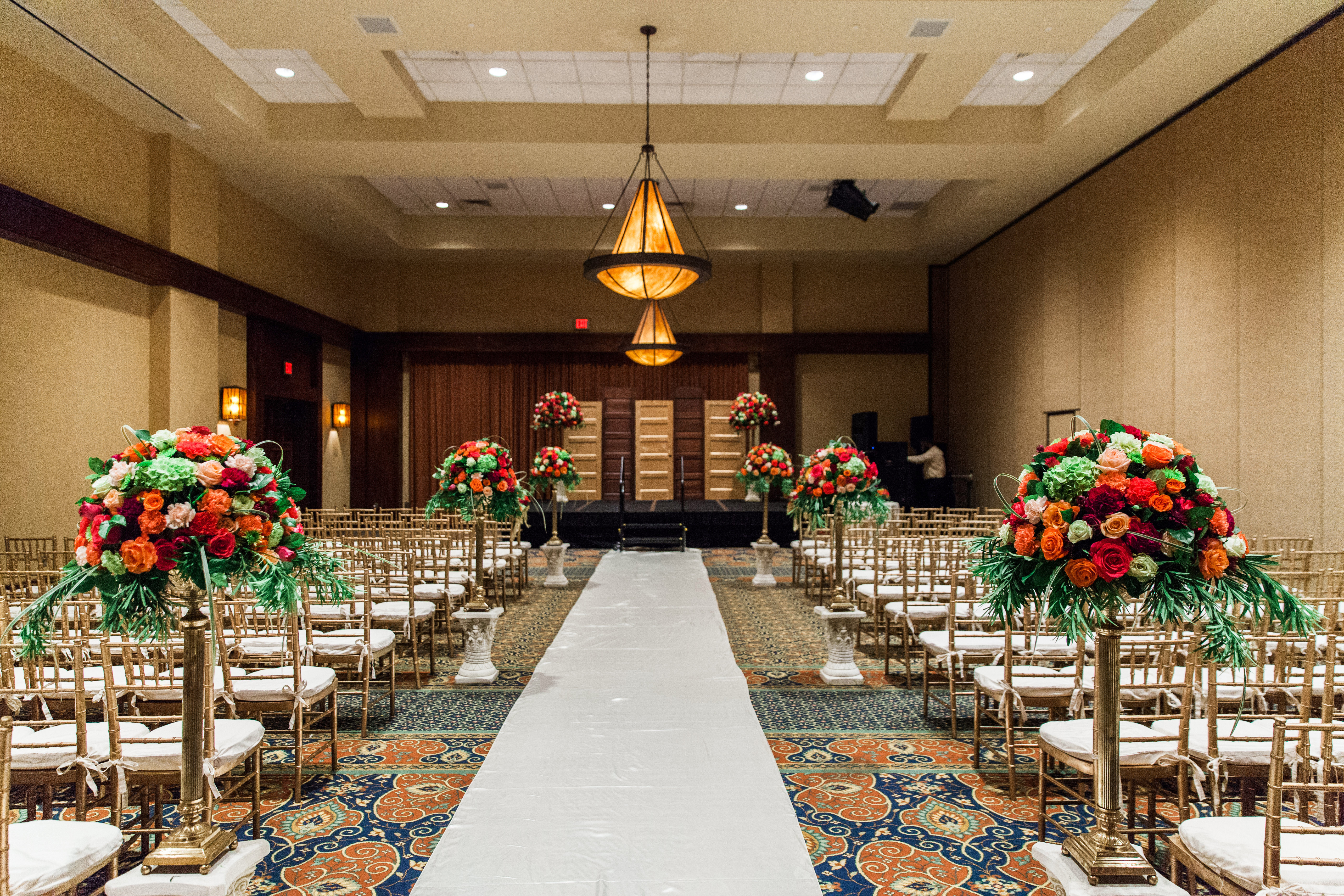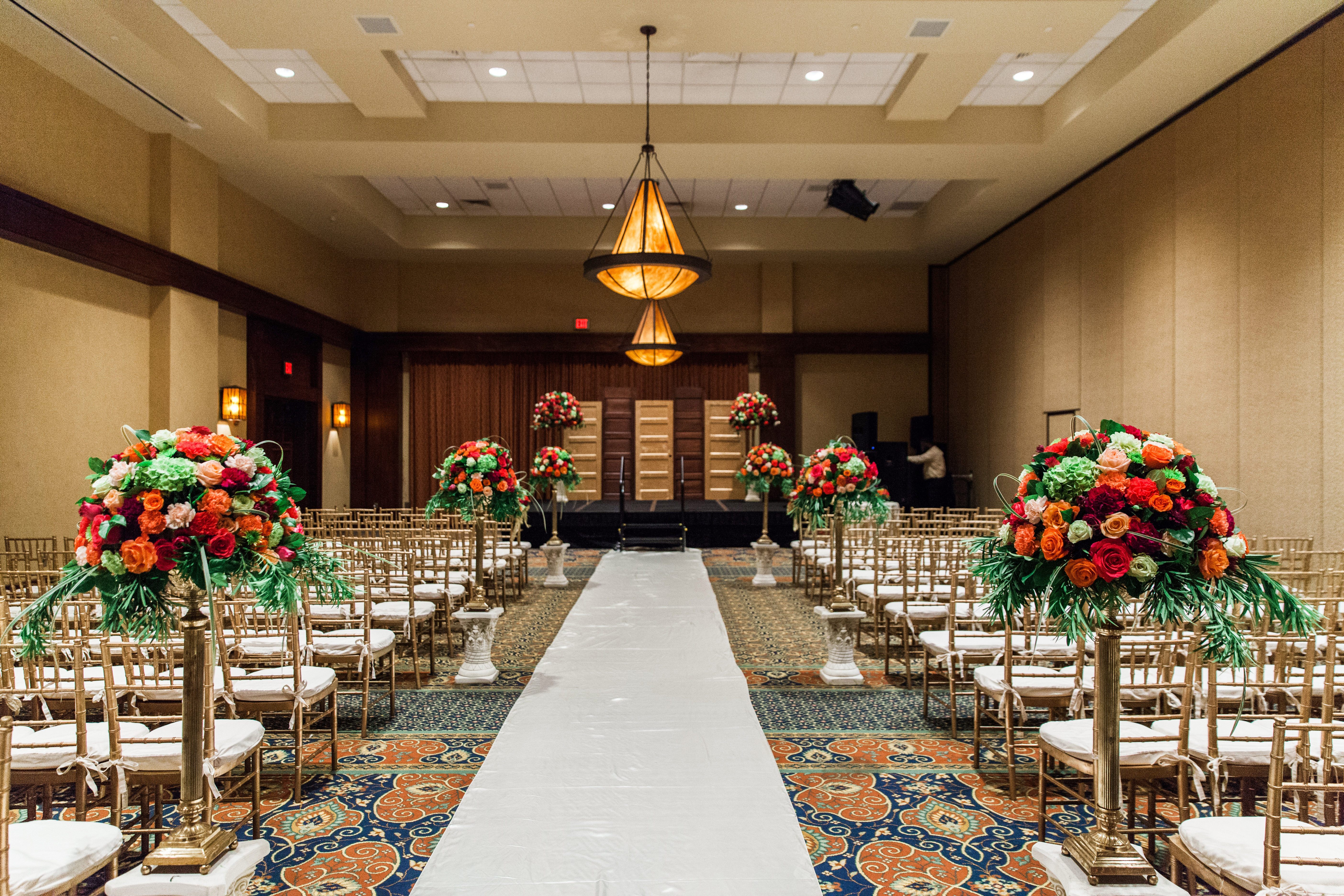 The Ring-bearer and flower girl both carried personalized wooden boxes down the aisle.  Does it get anymore precious???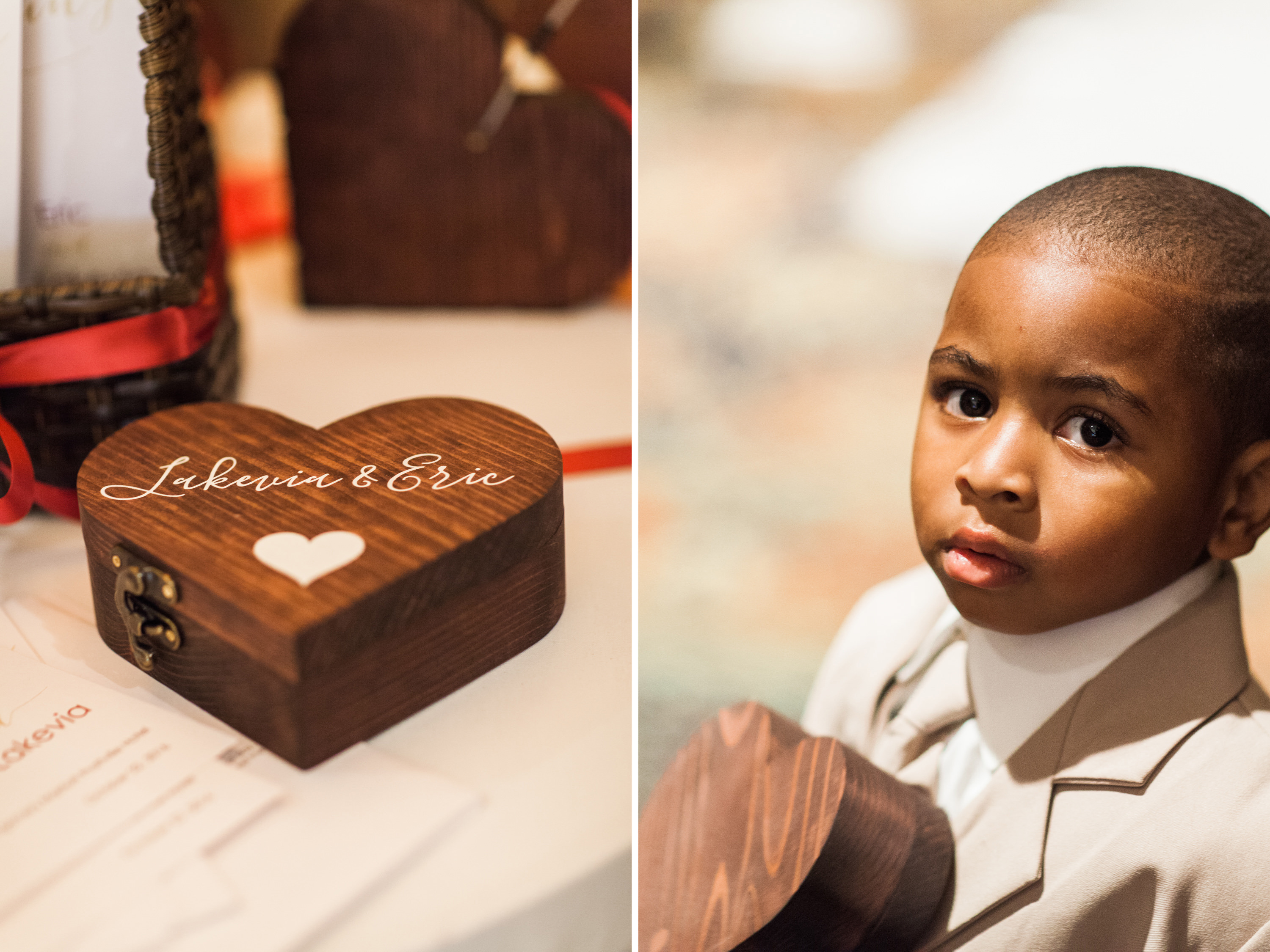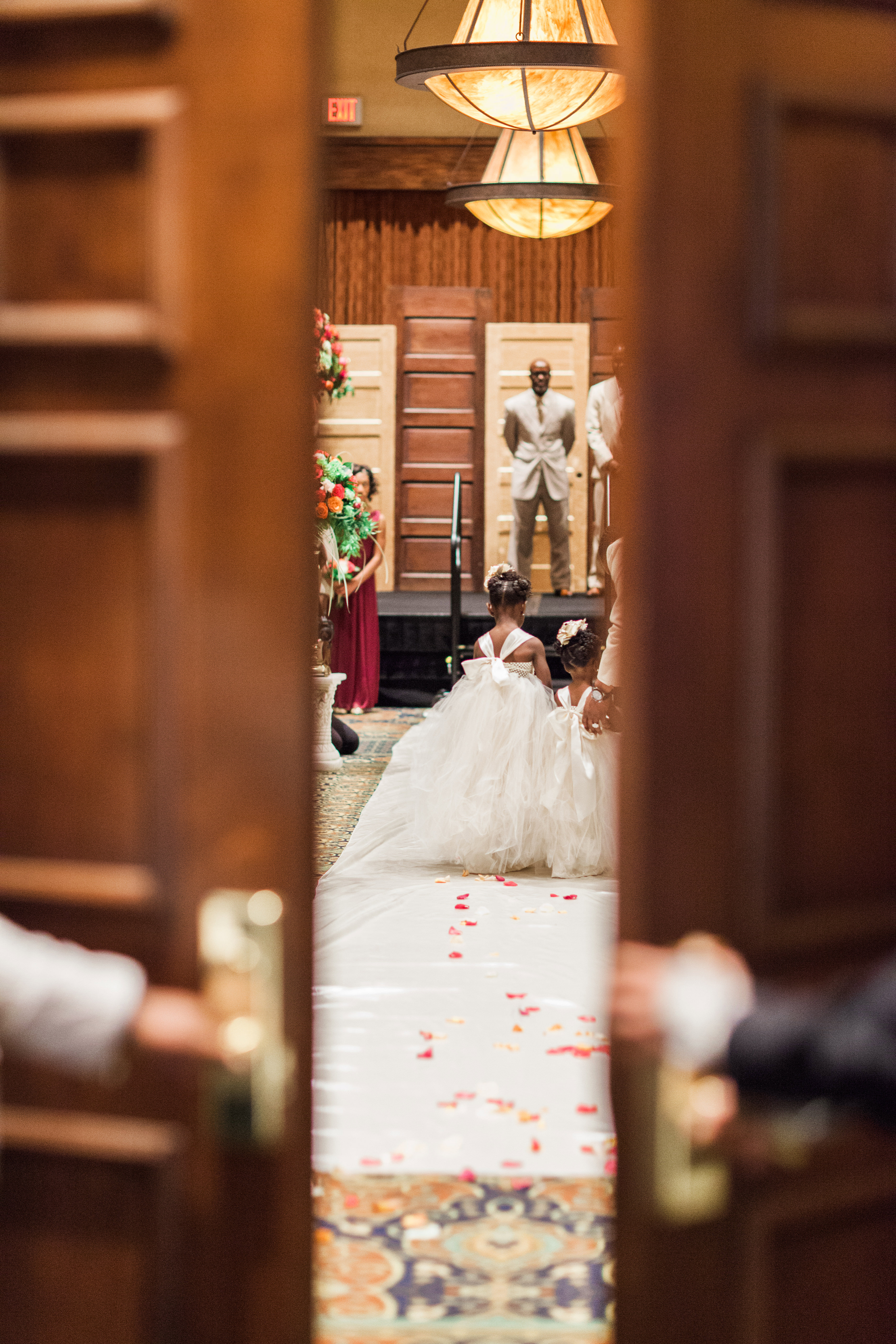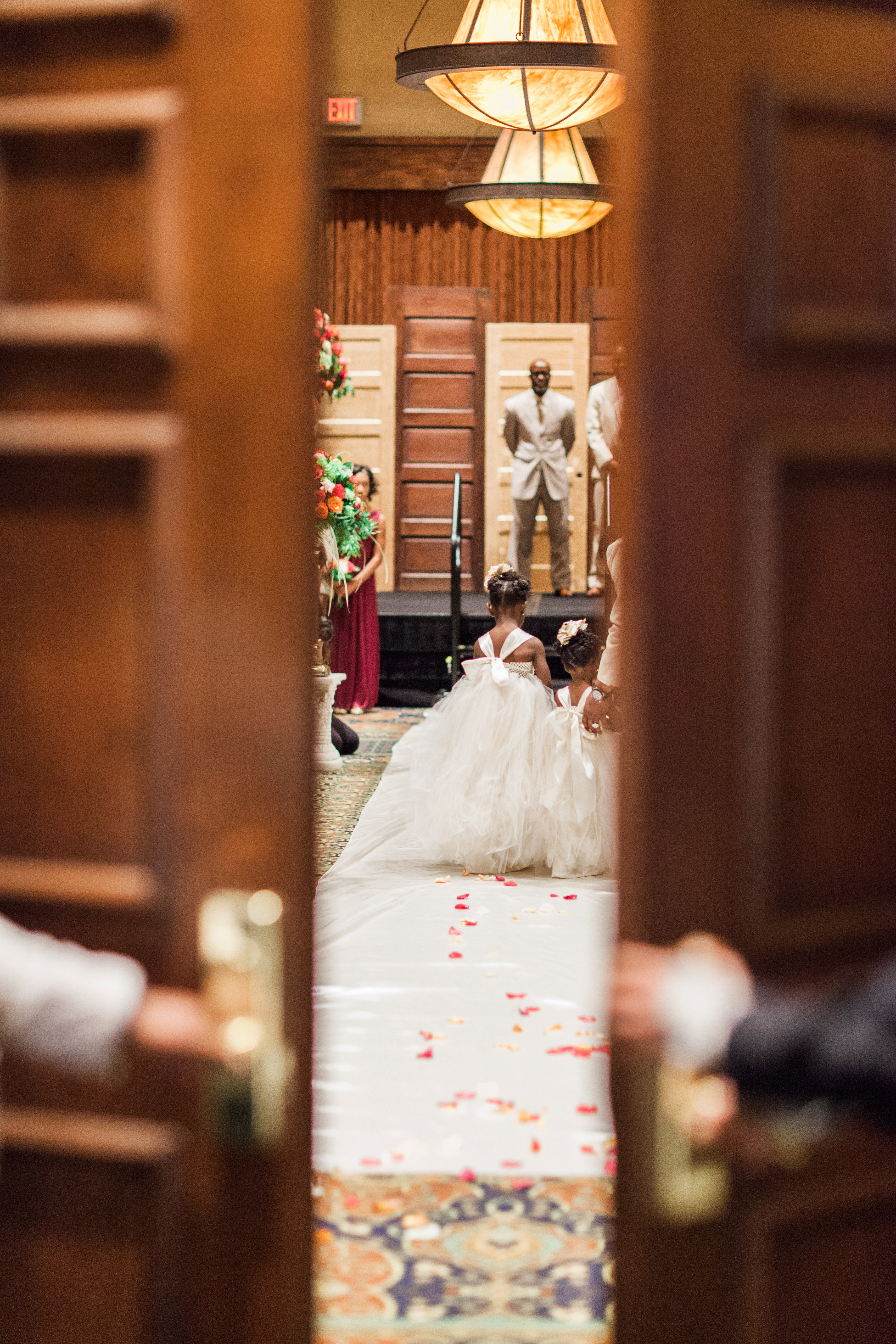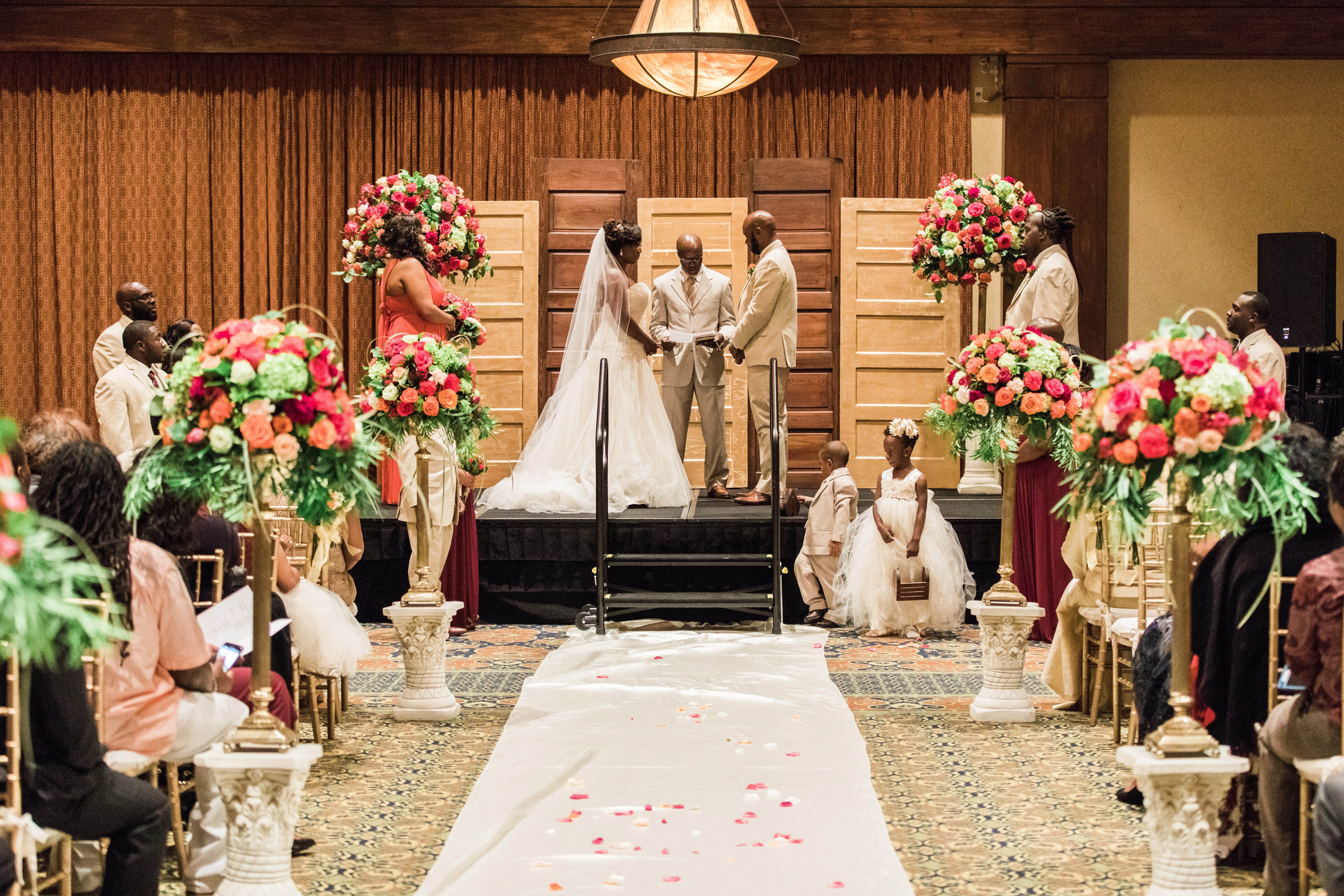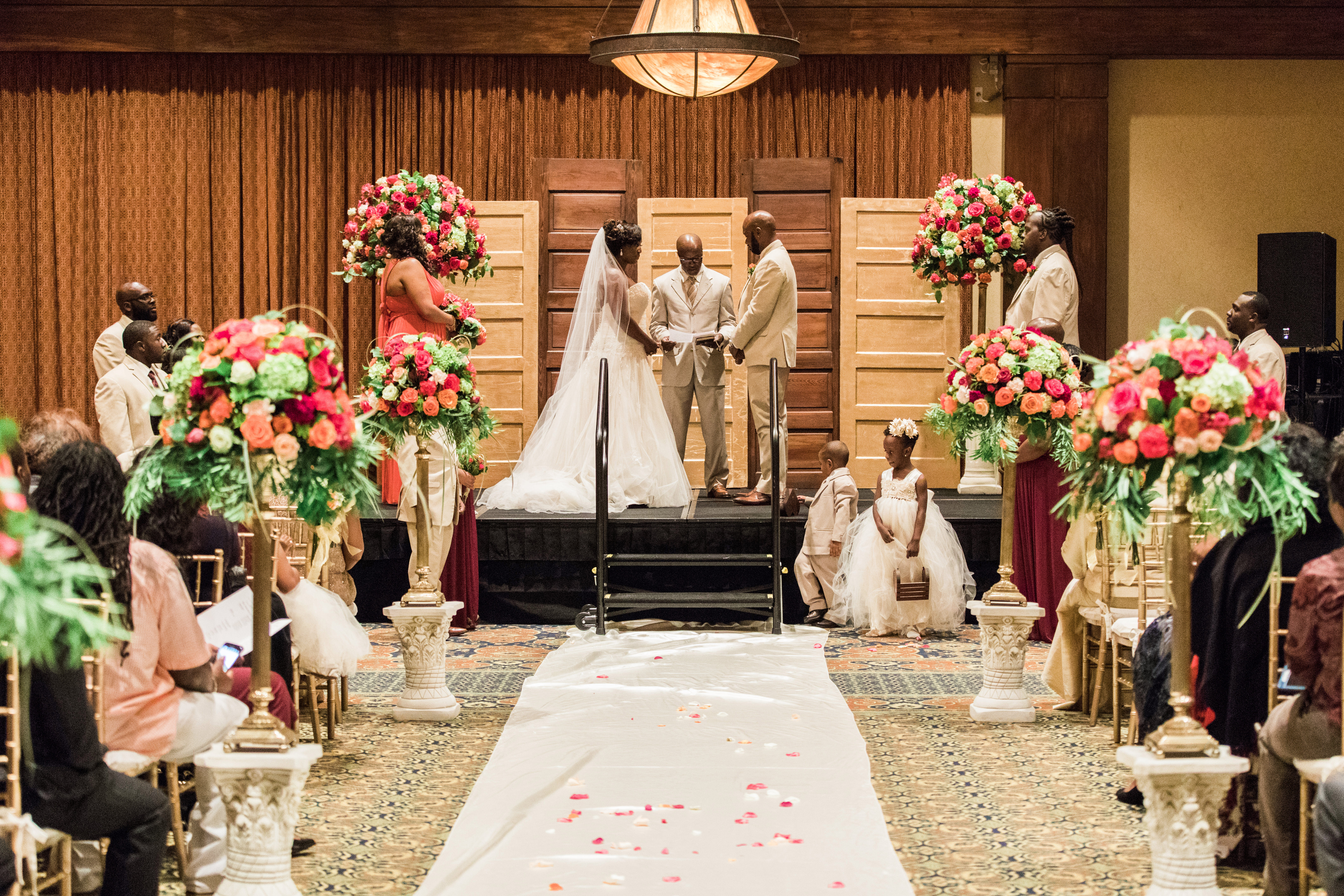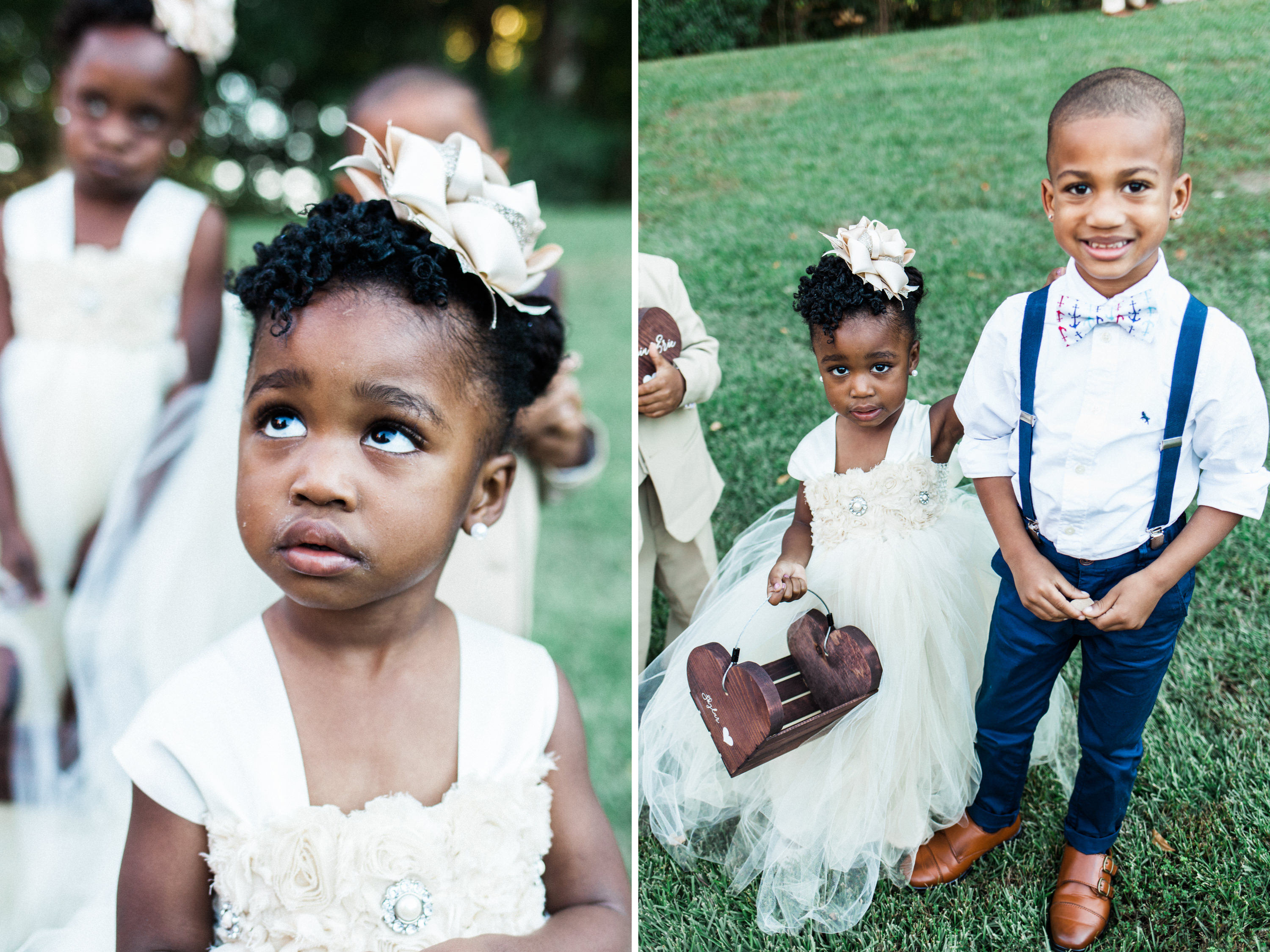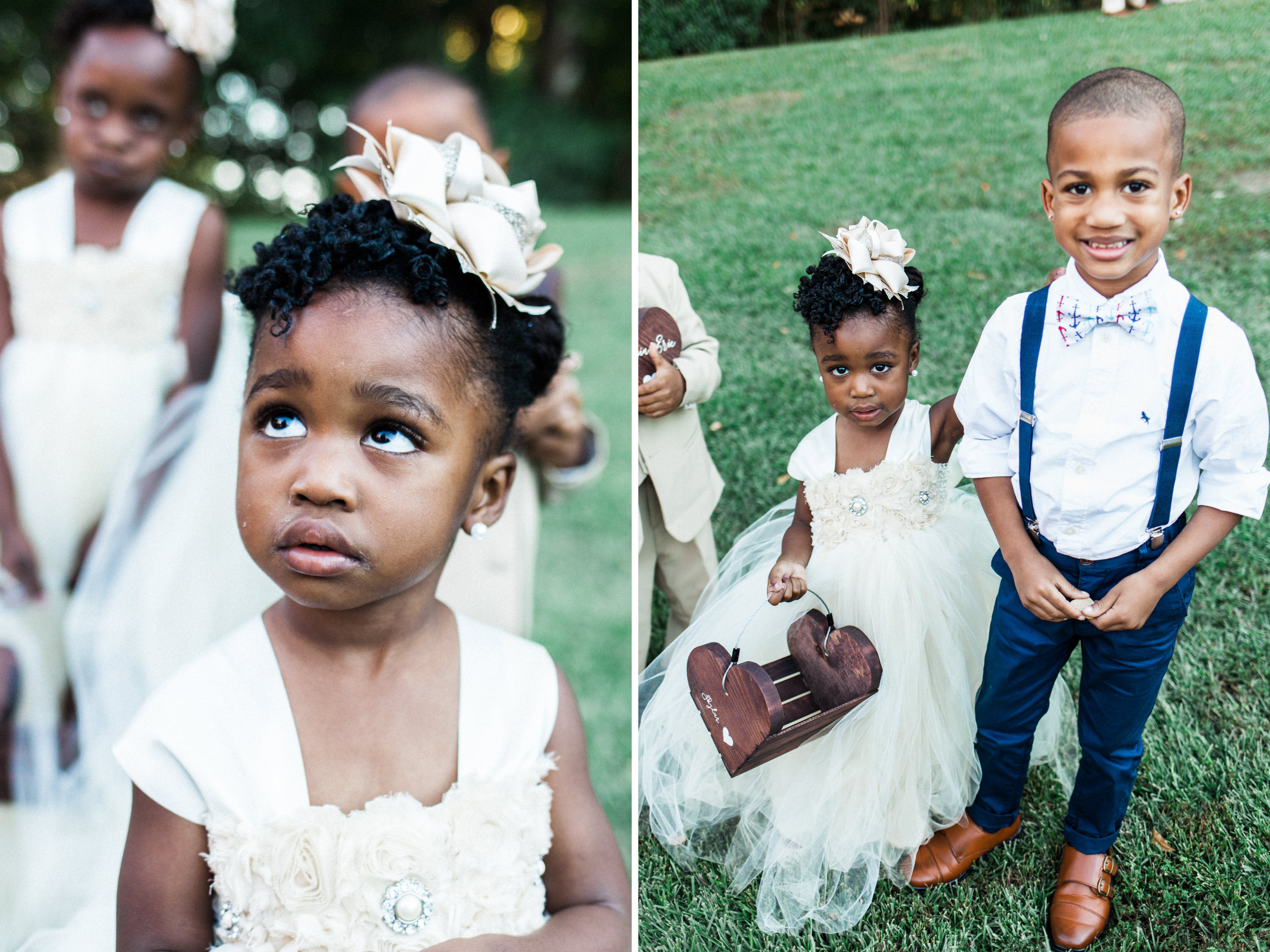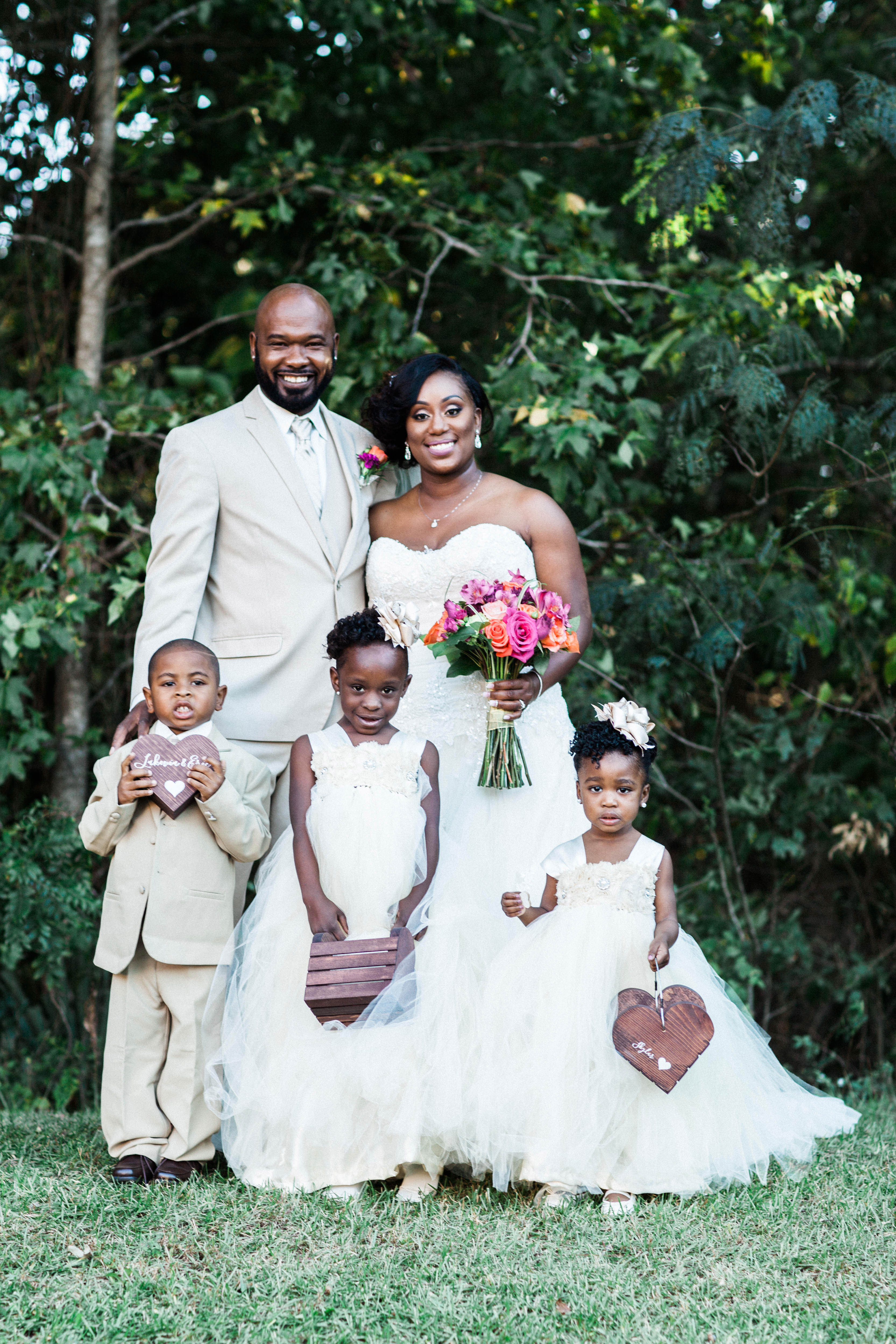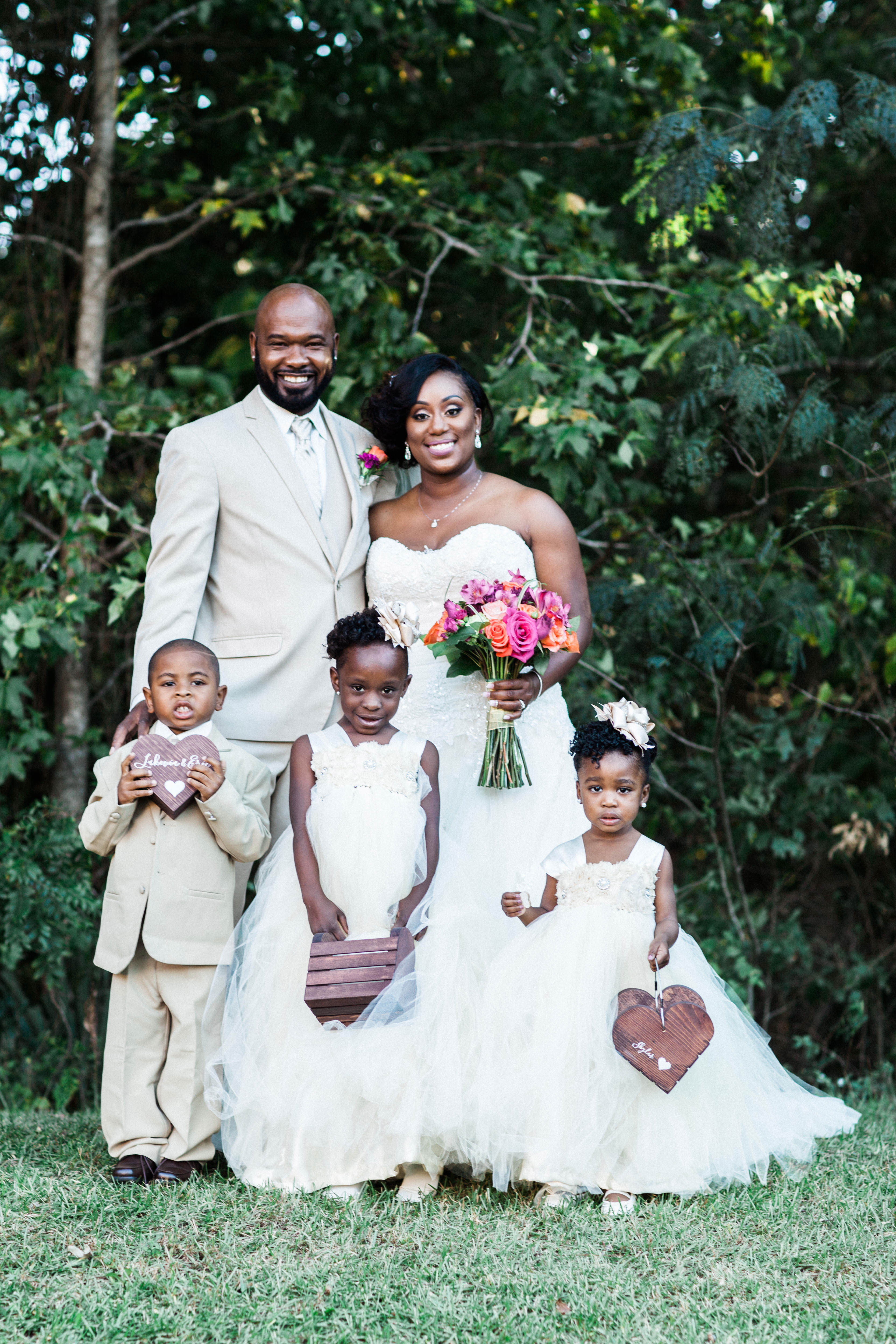 So easy to find the light here in Alabama!  Gorgeous weather for these two!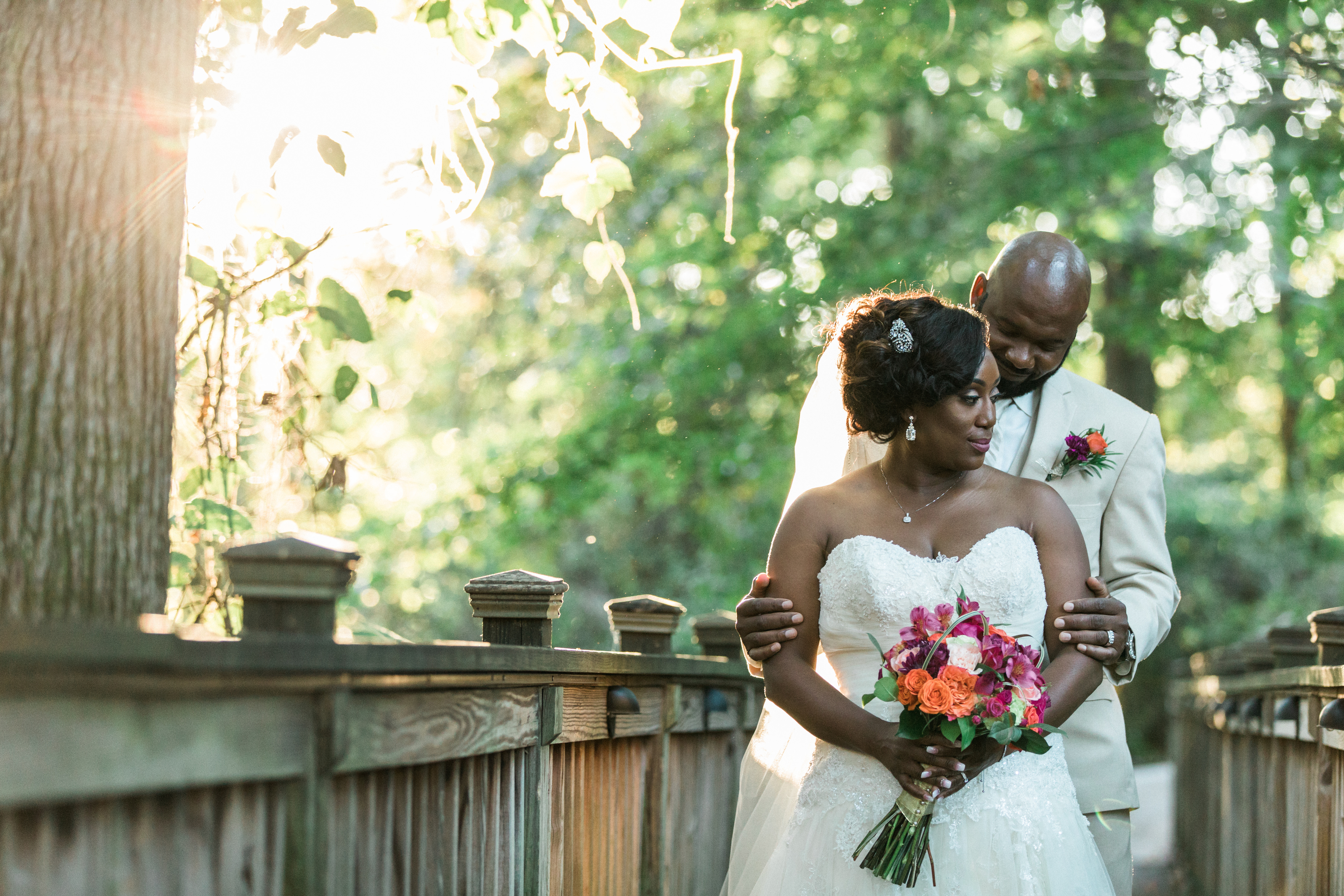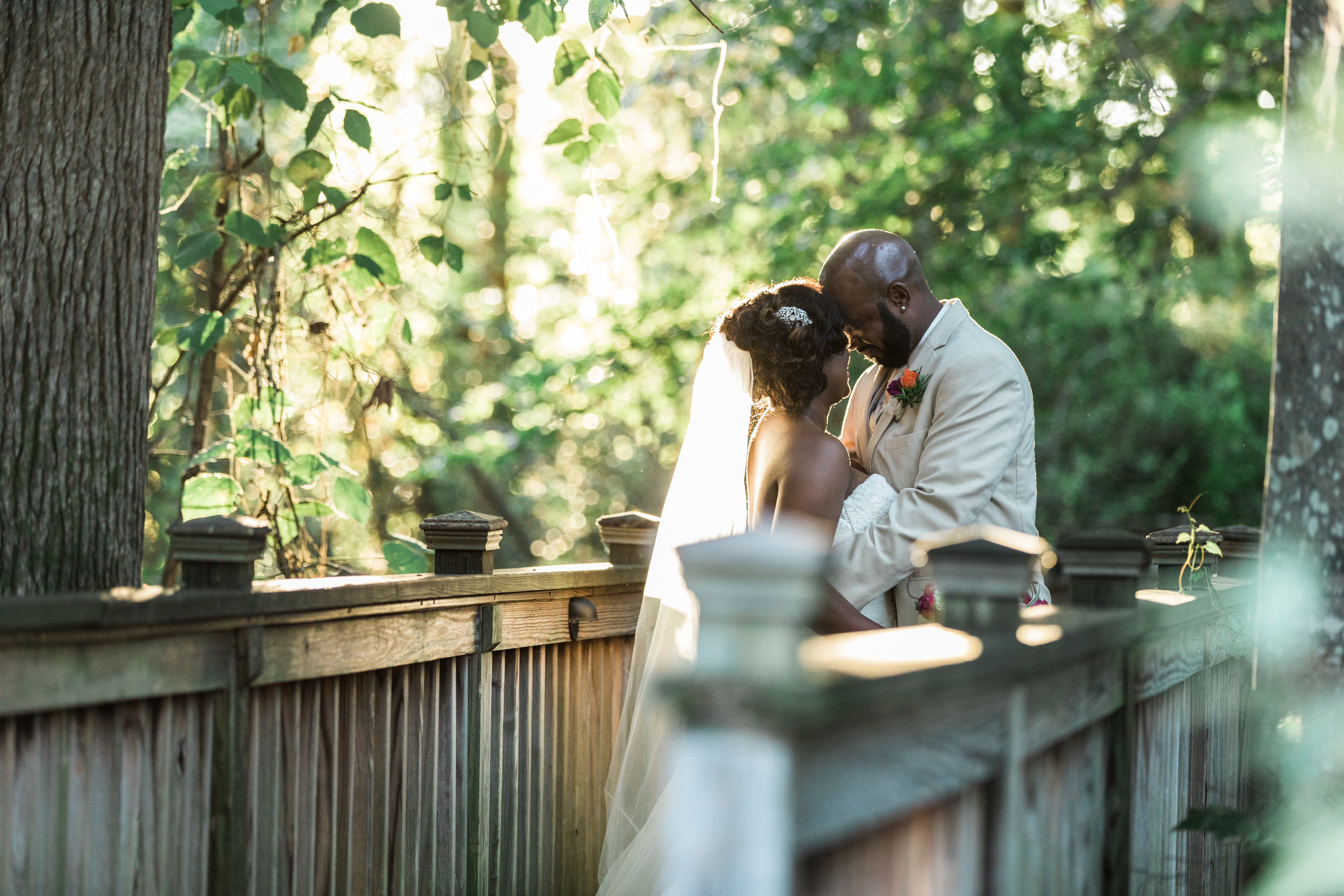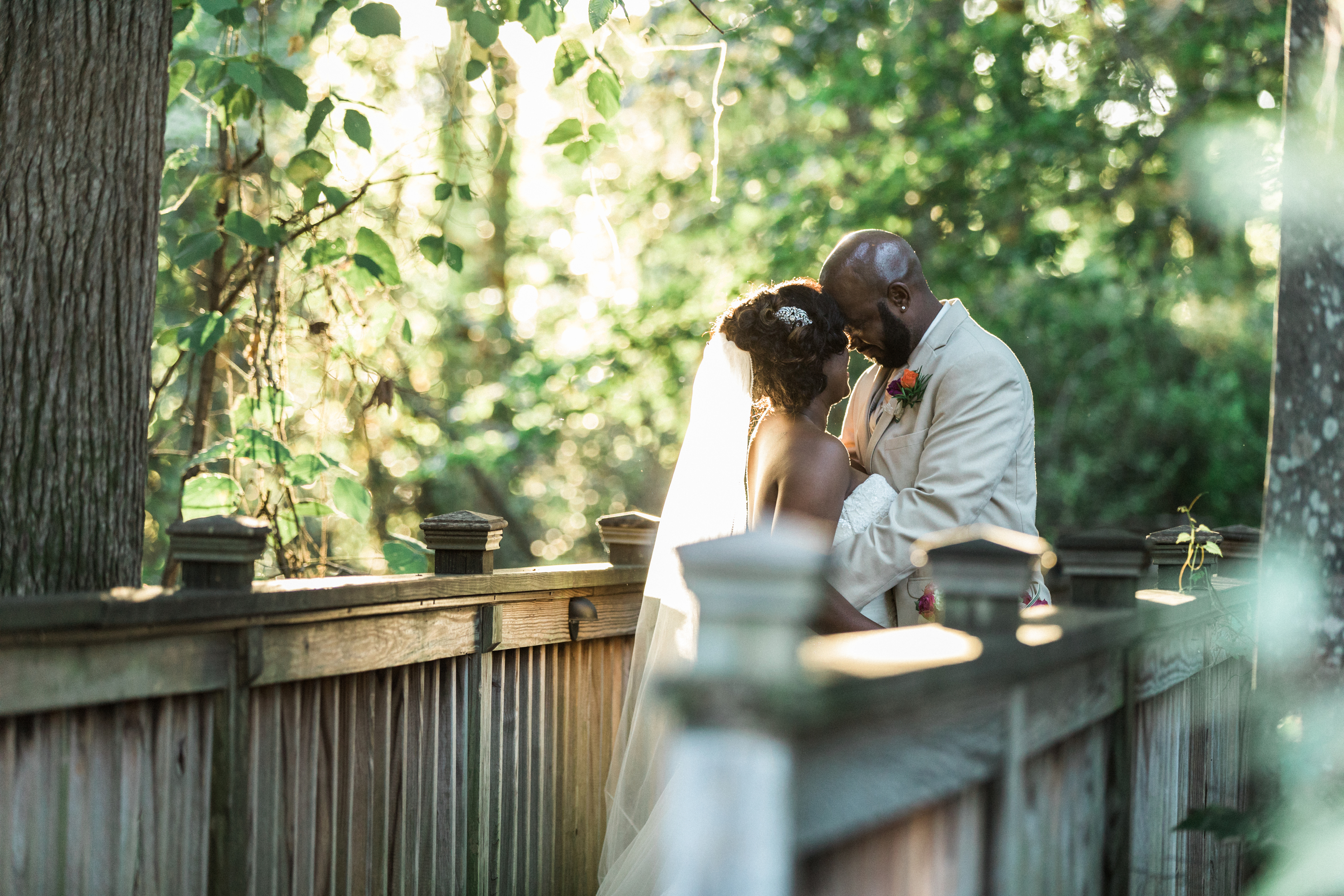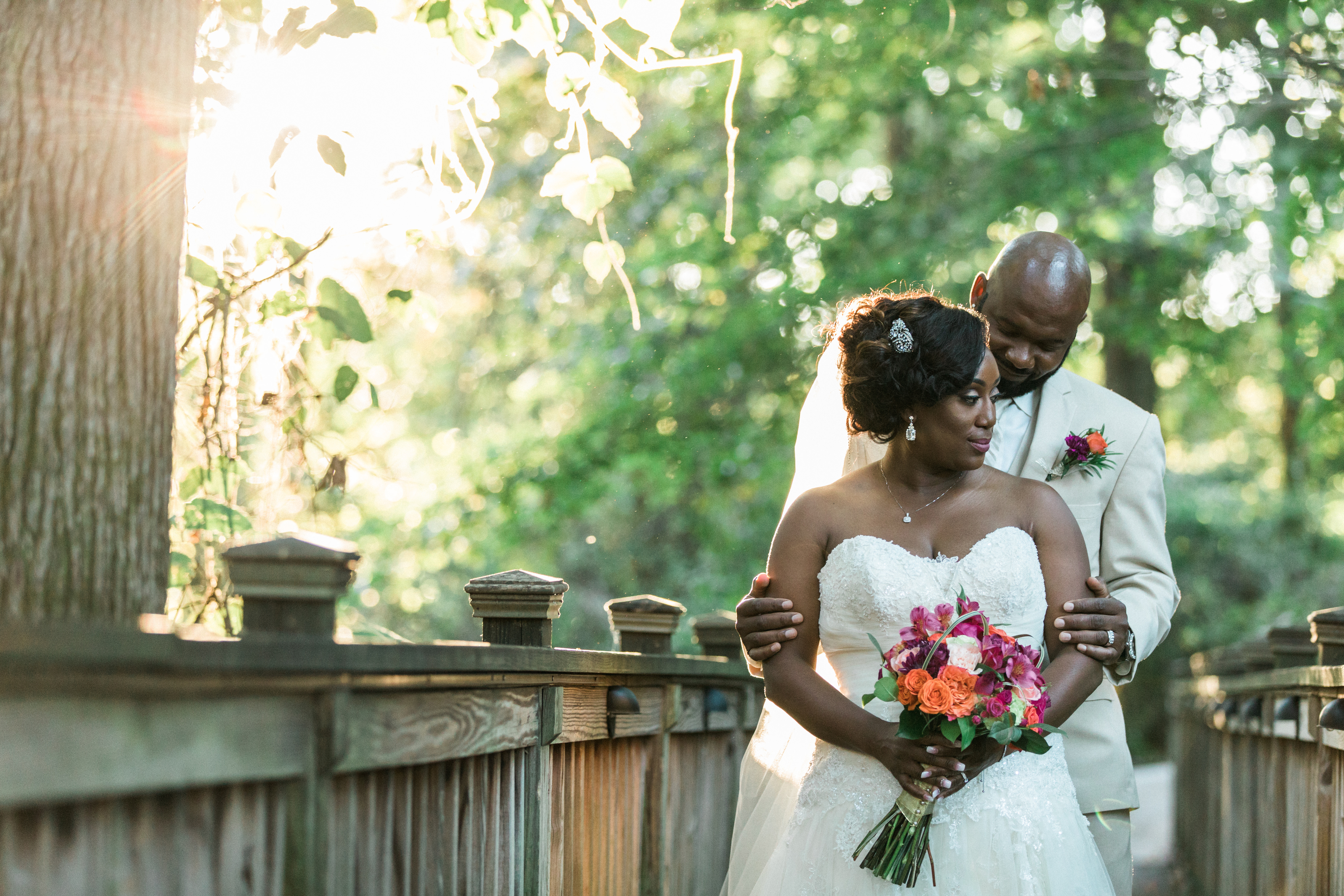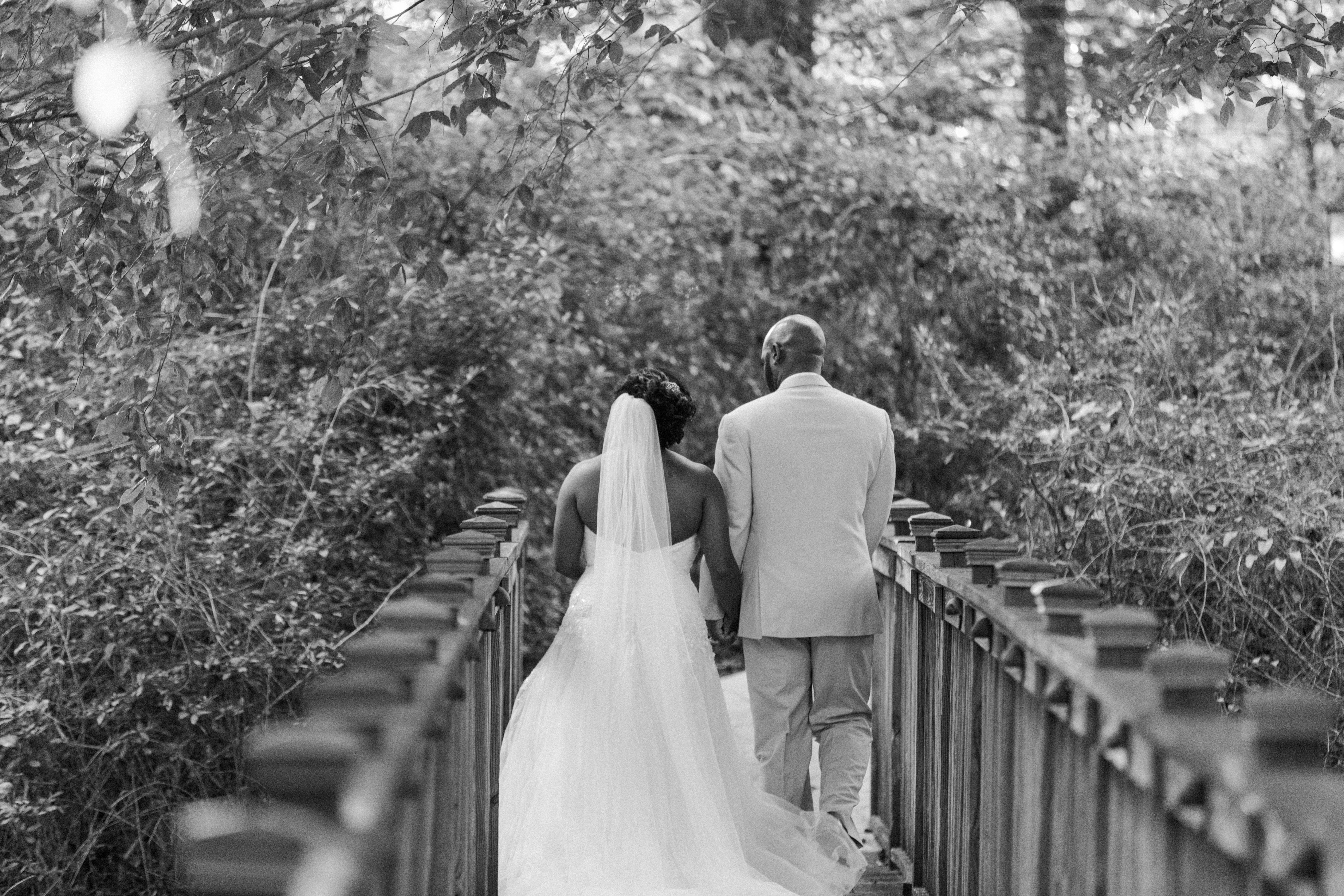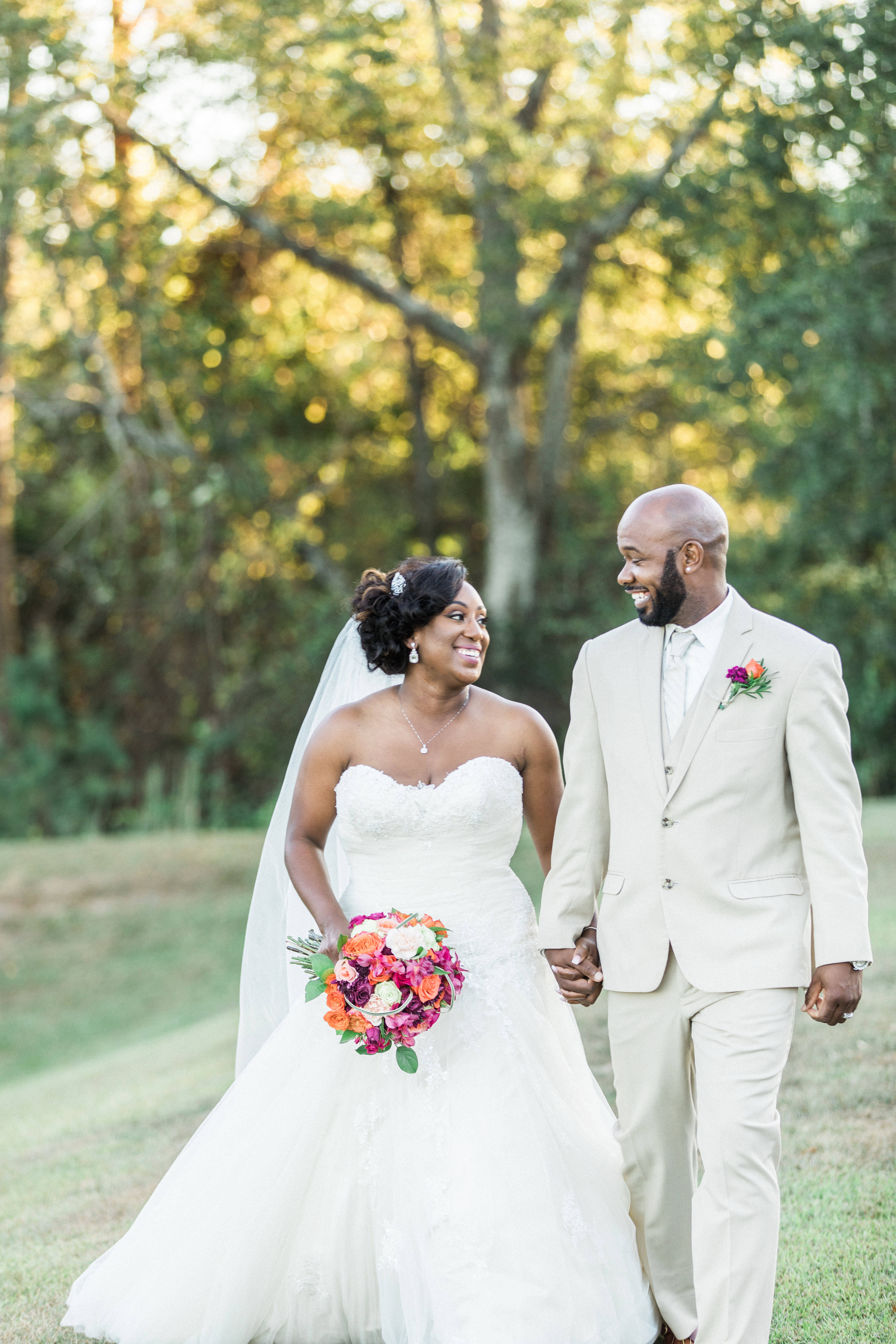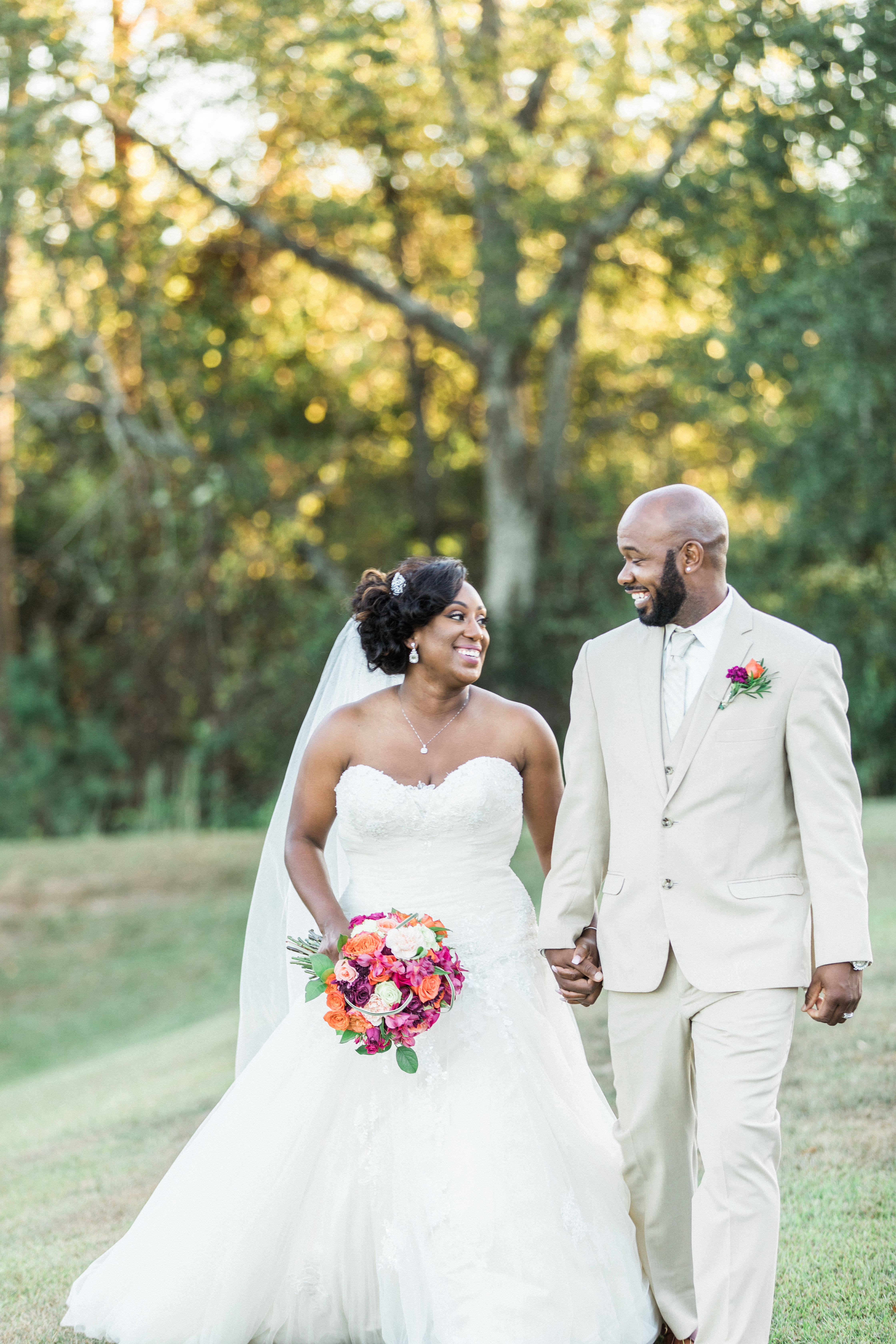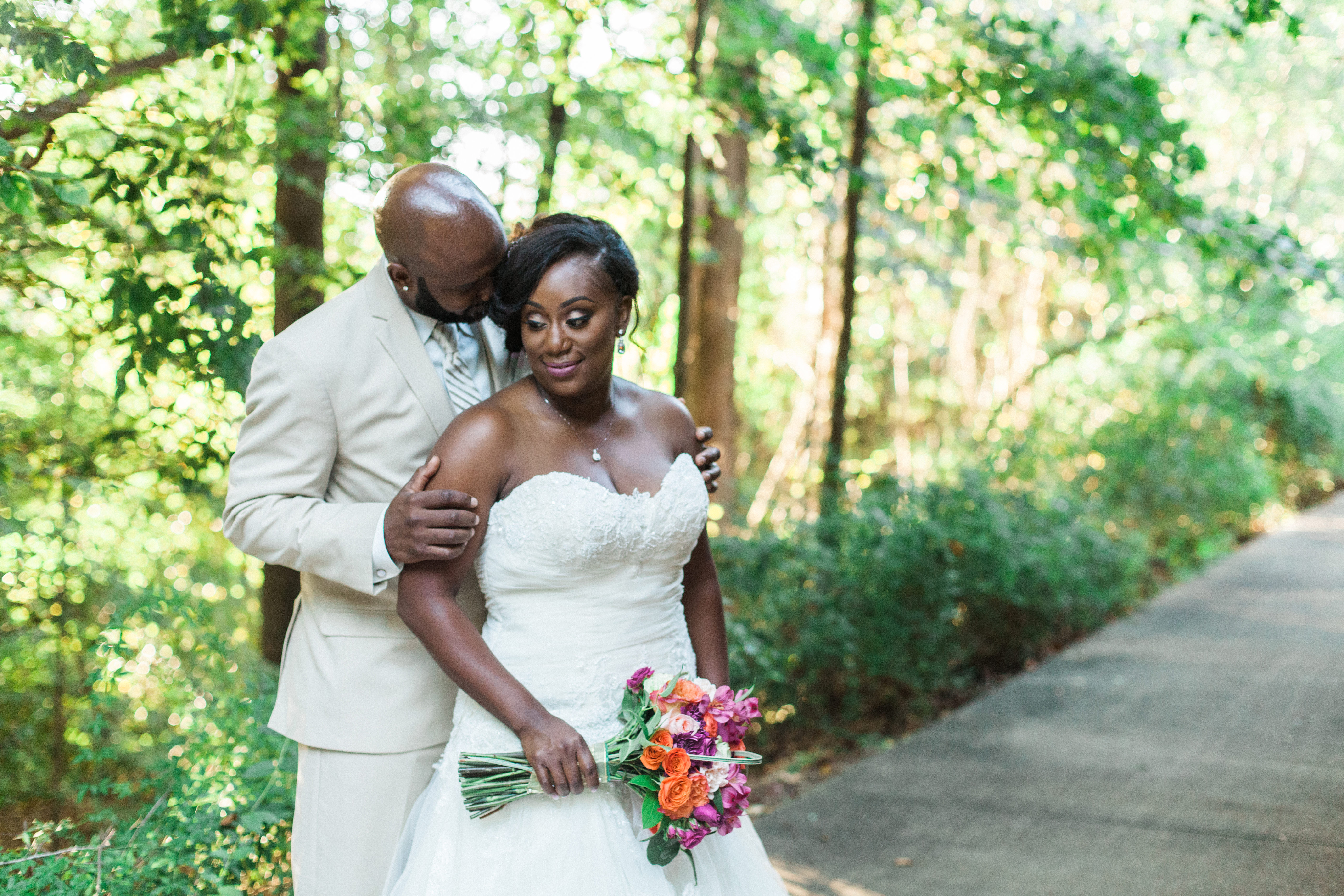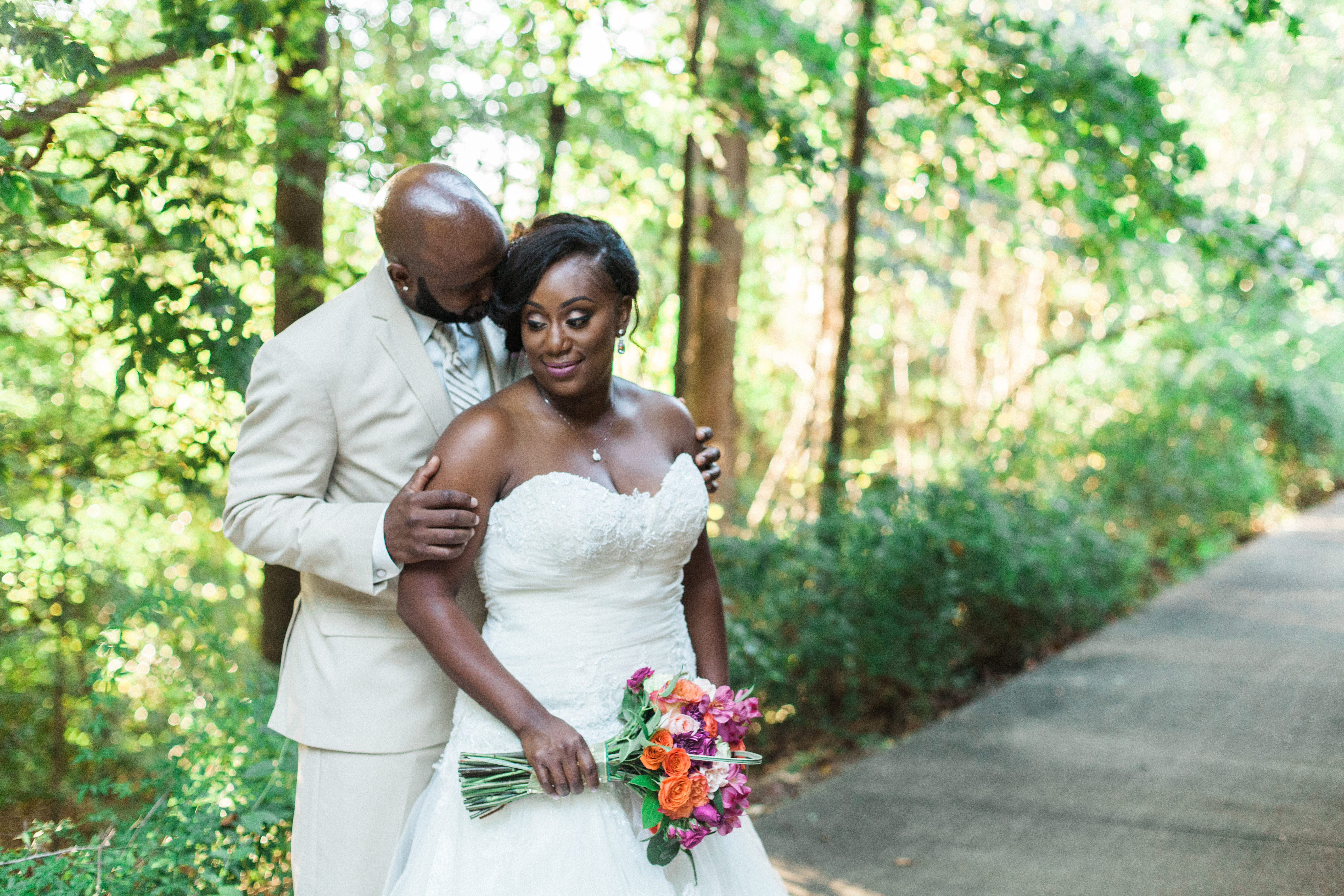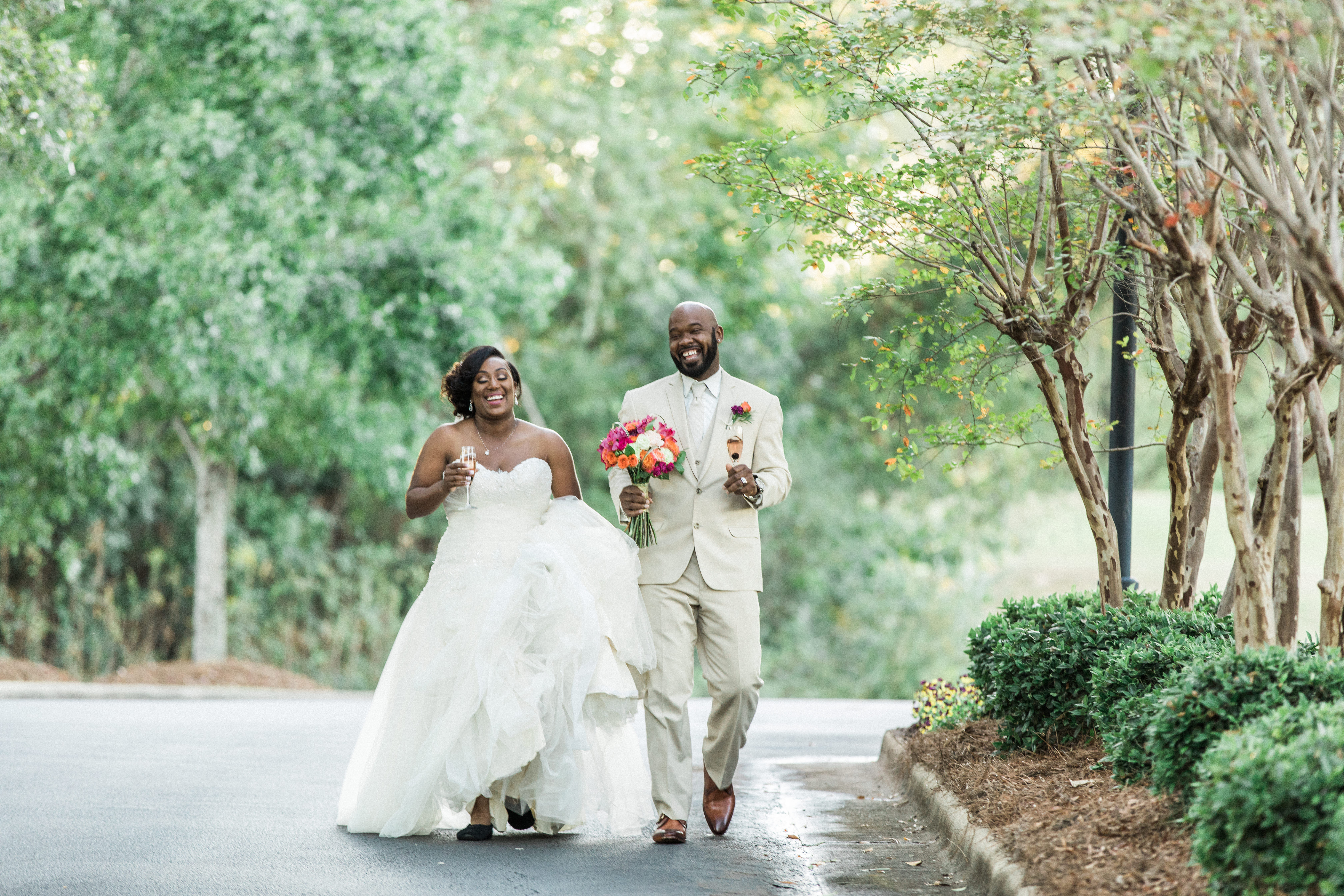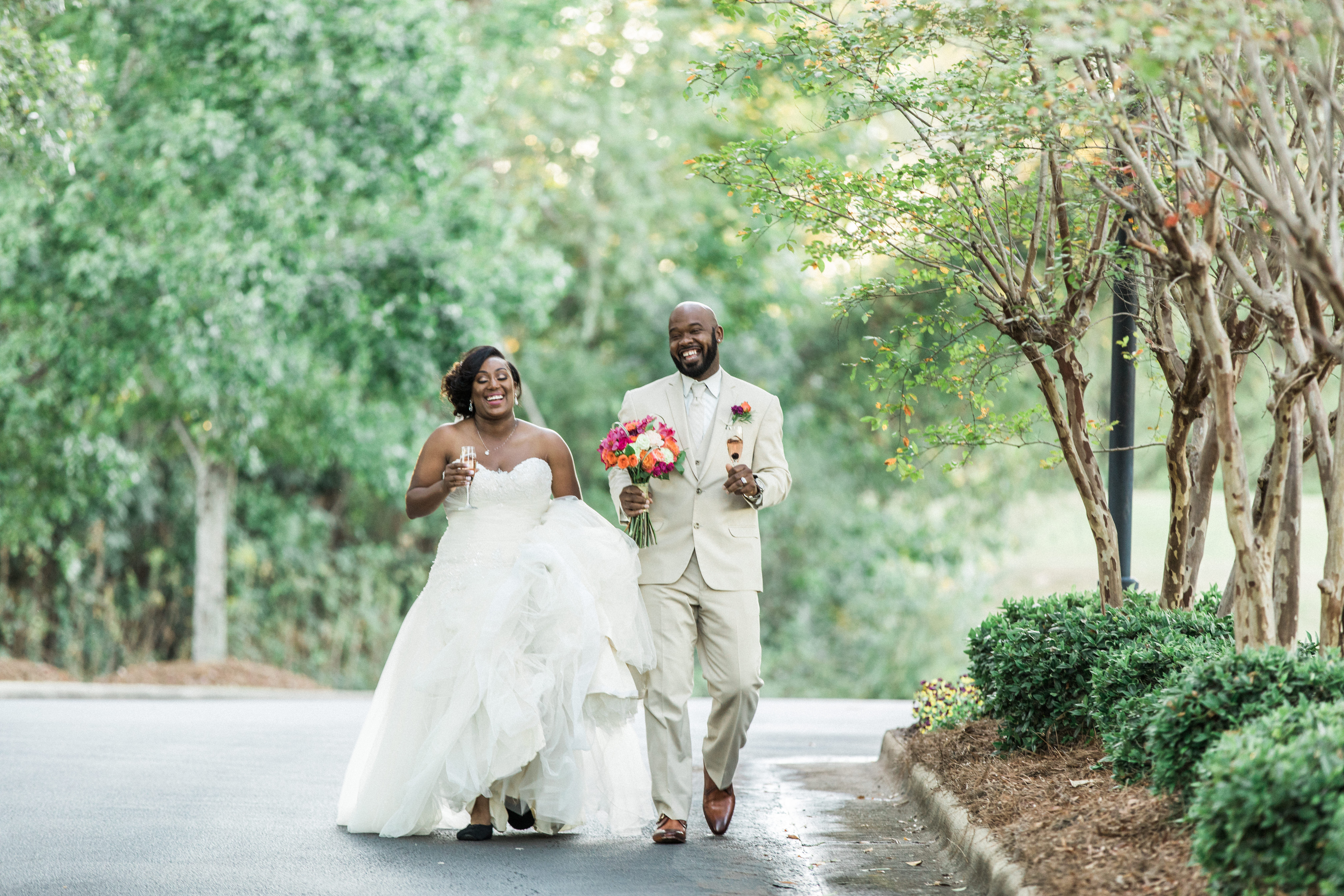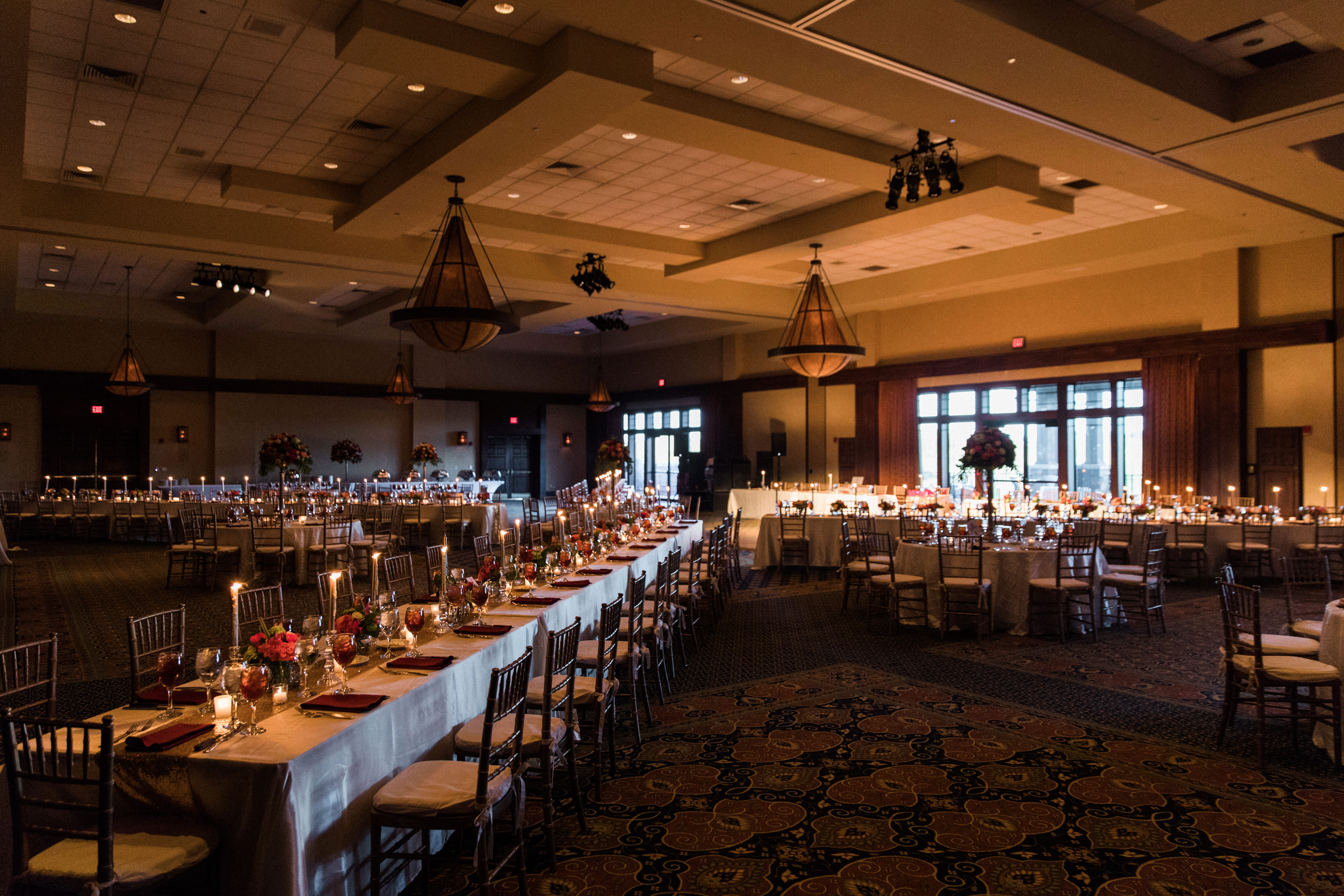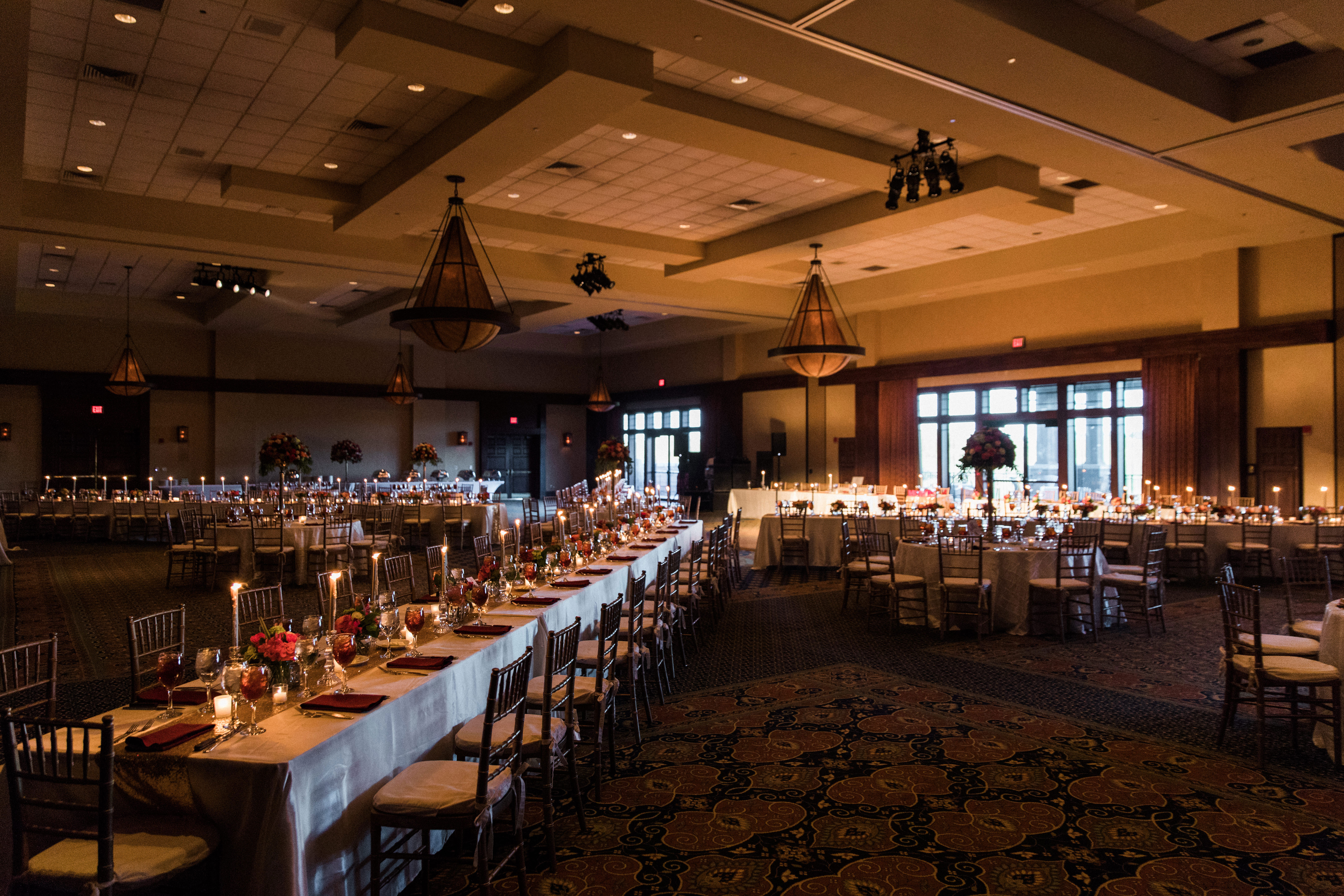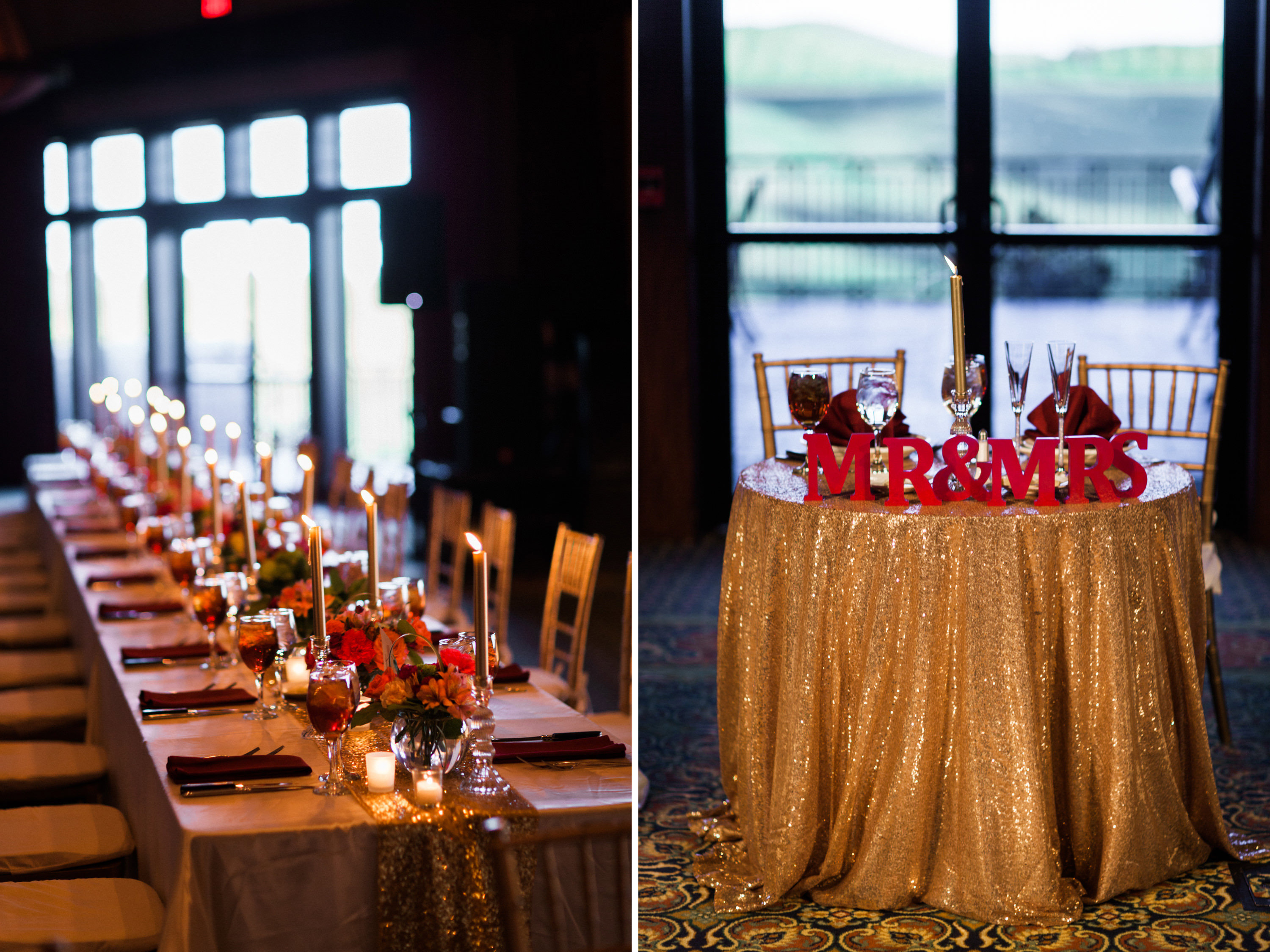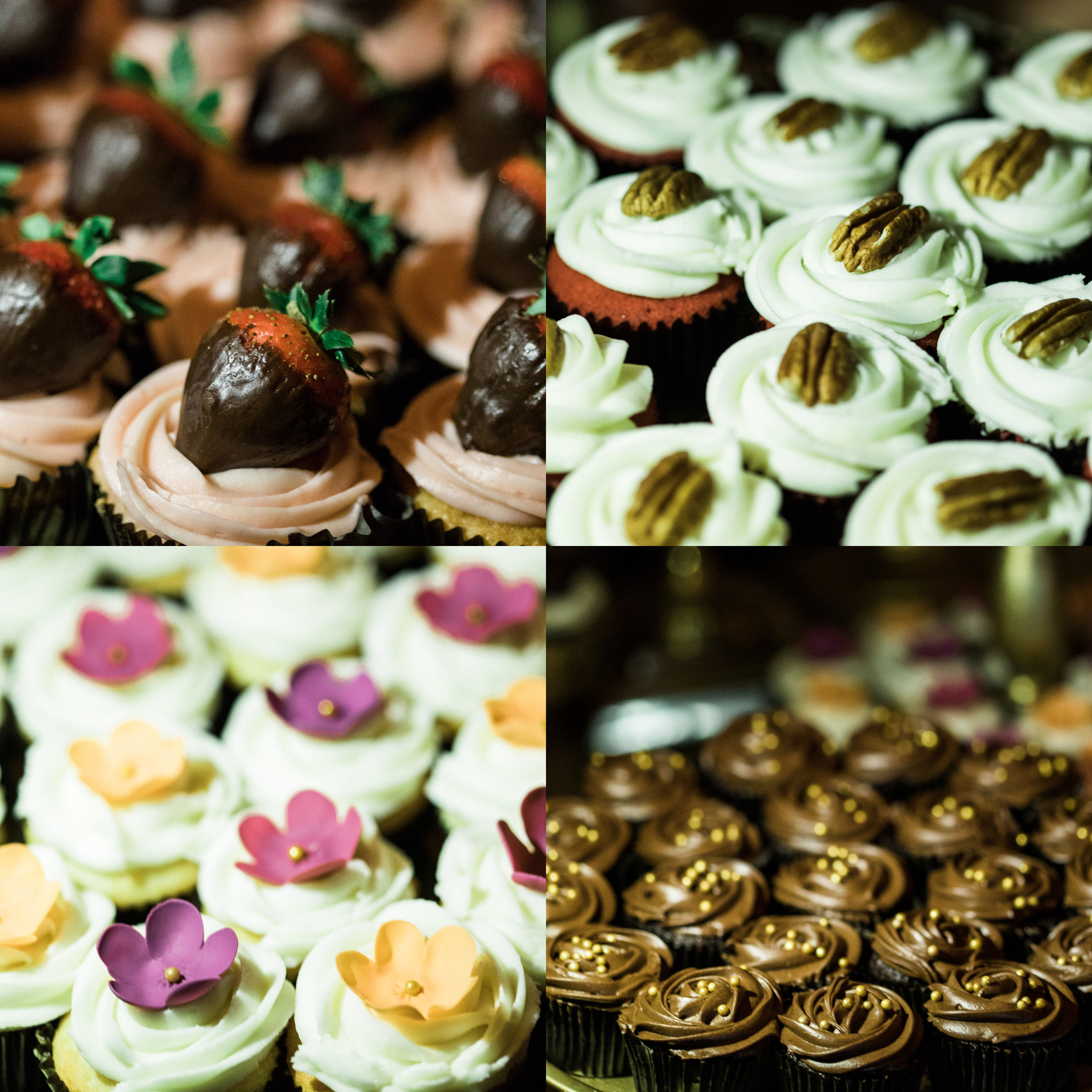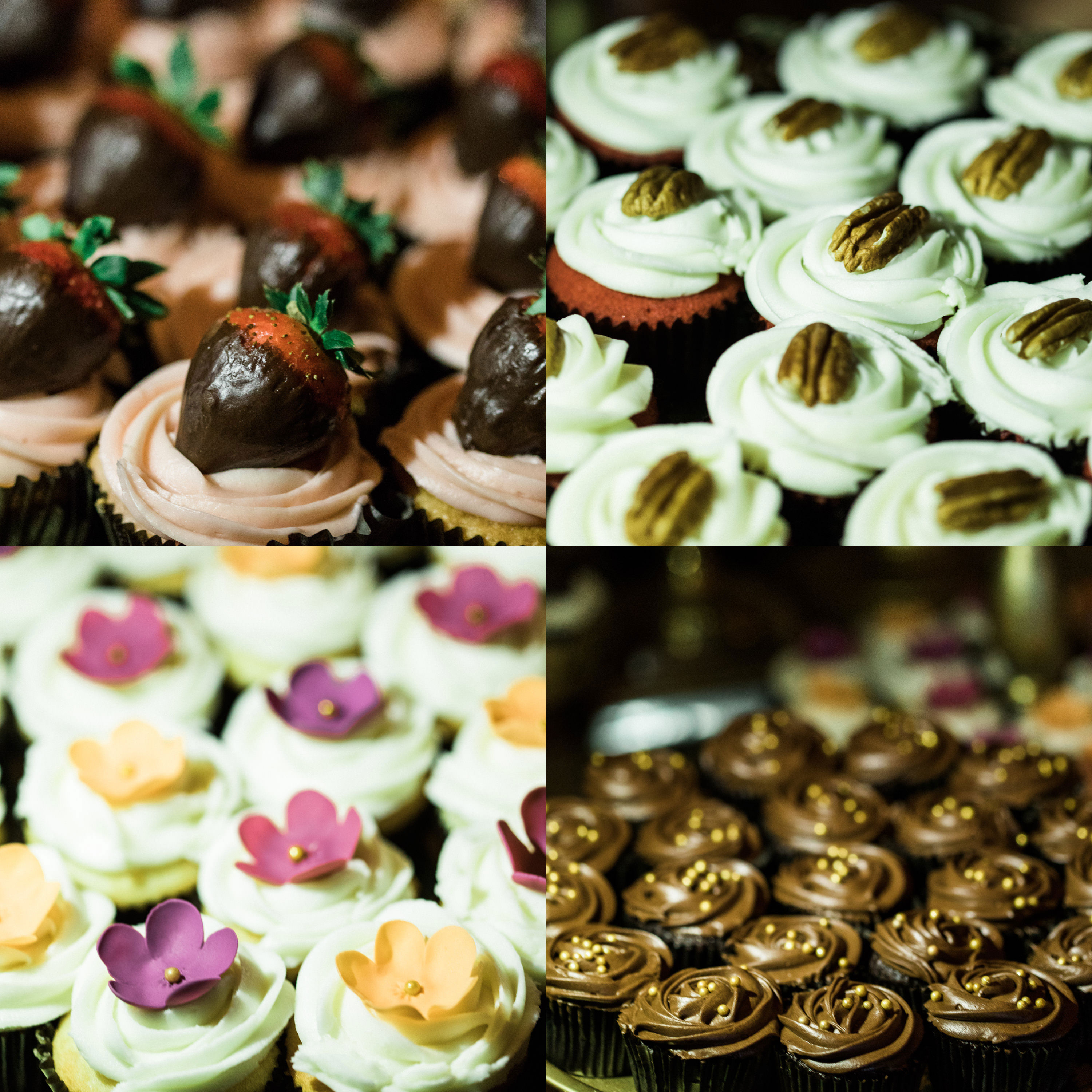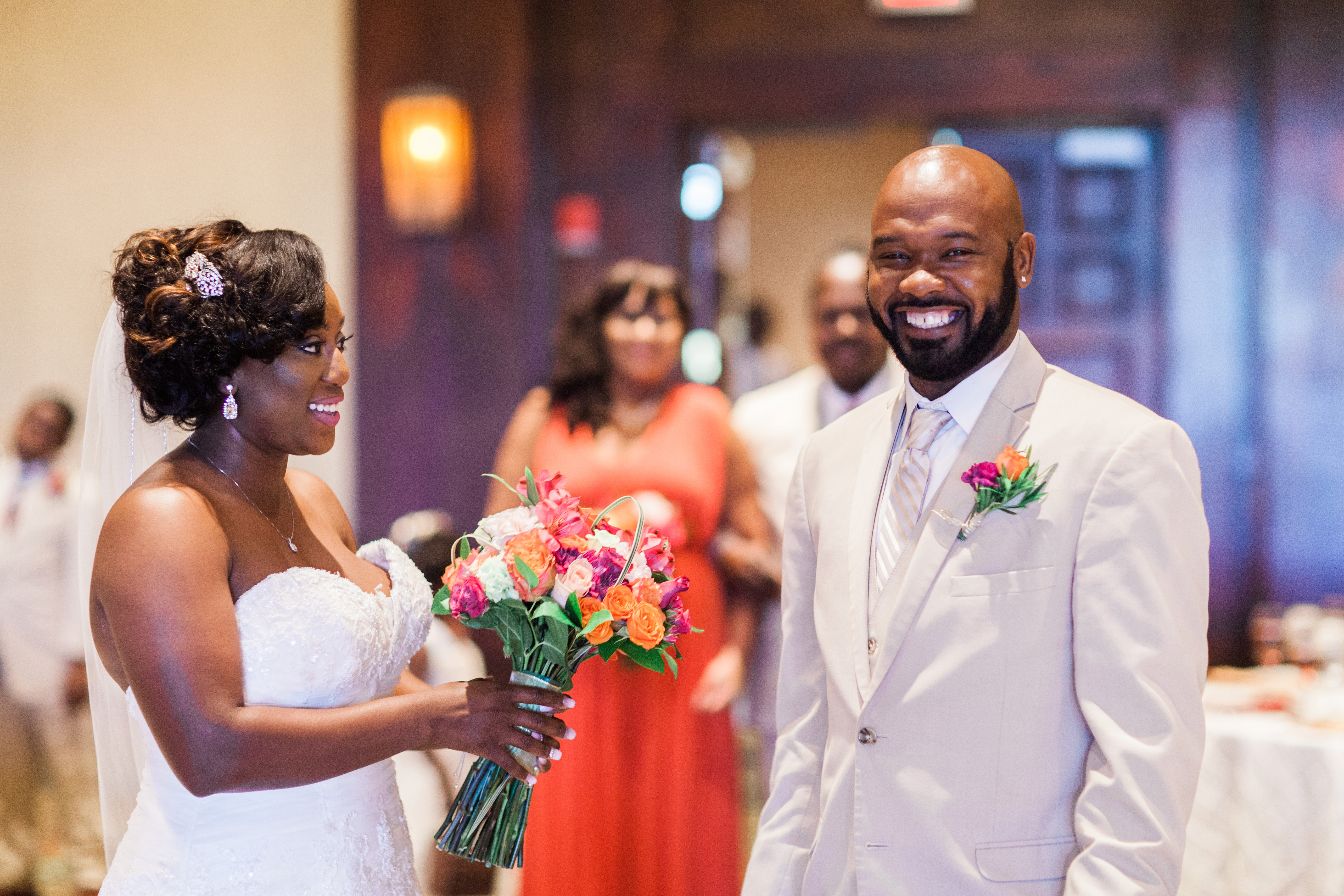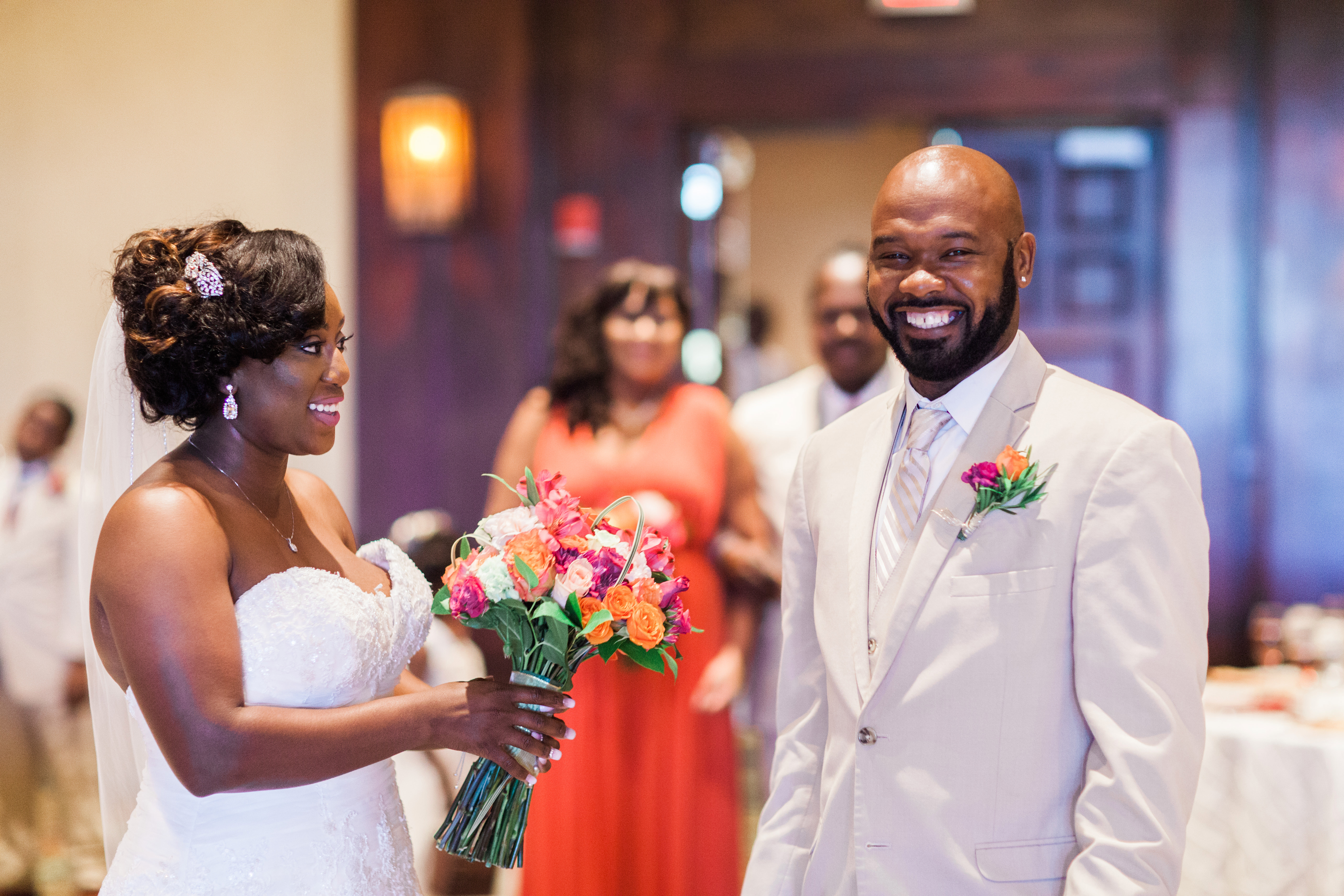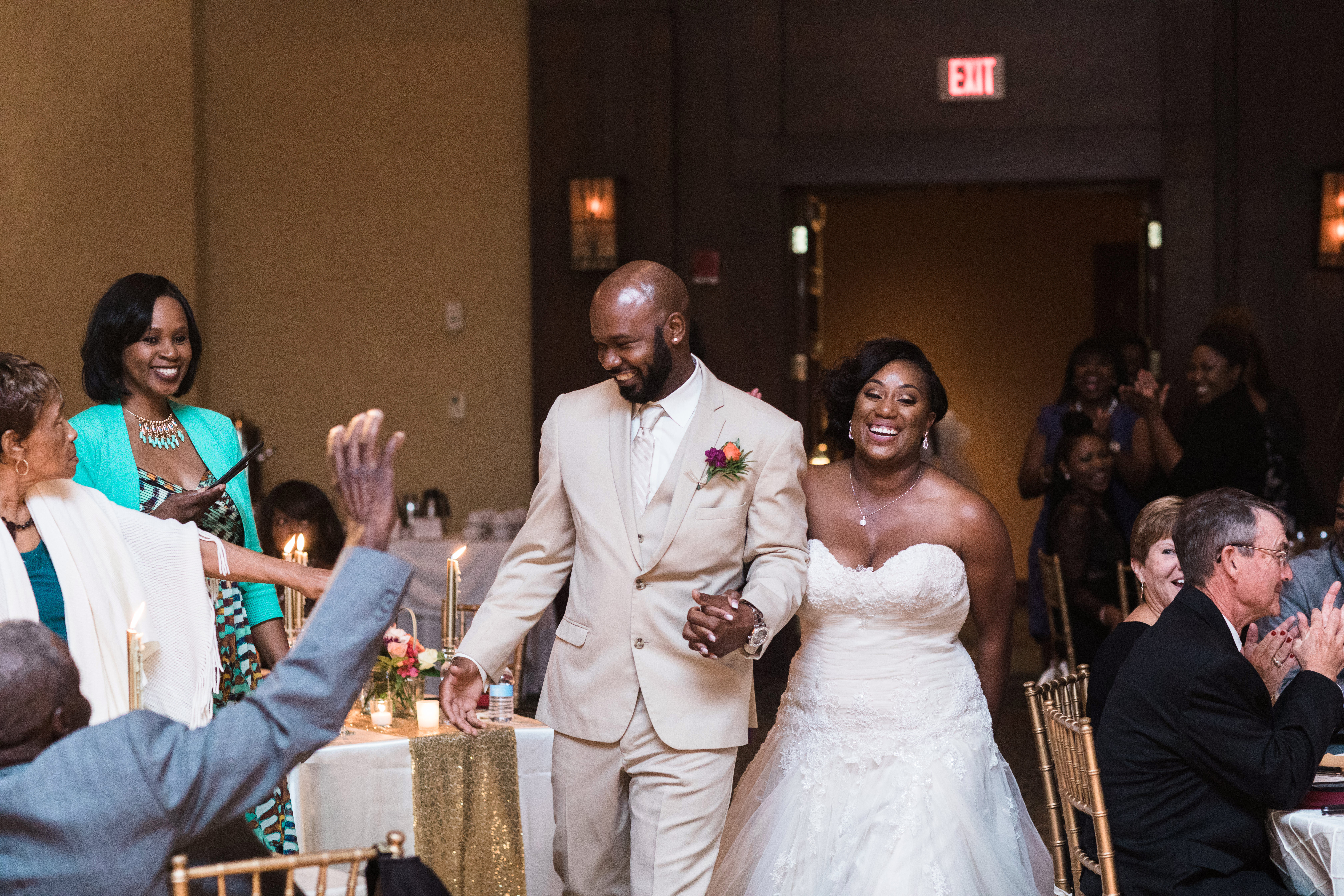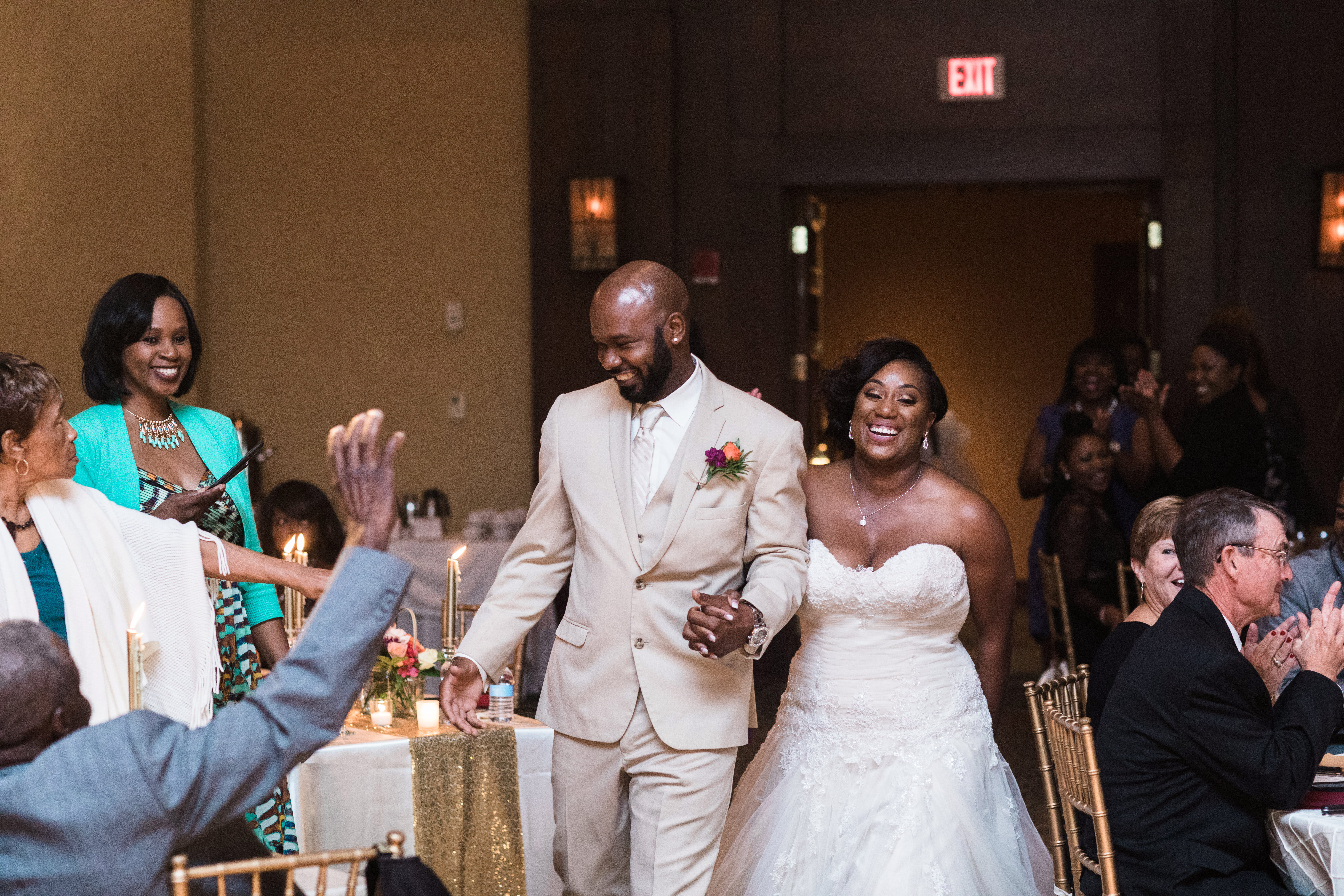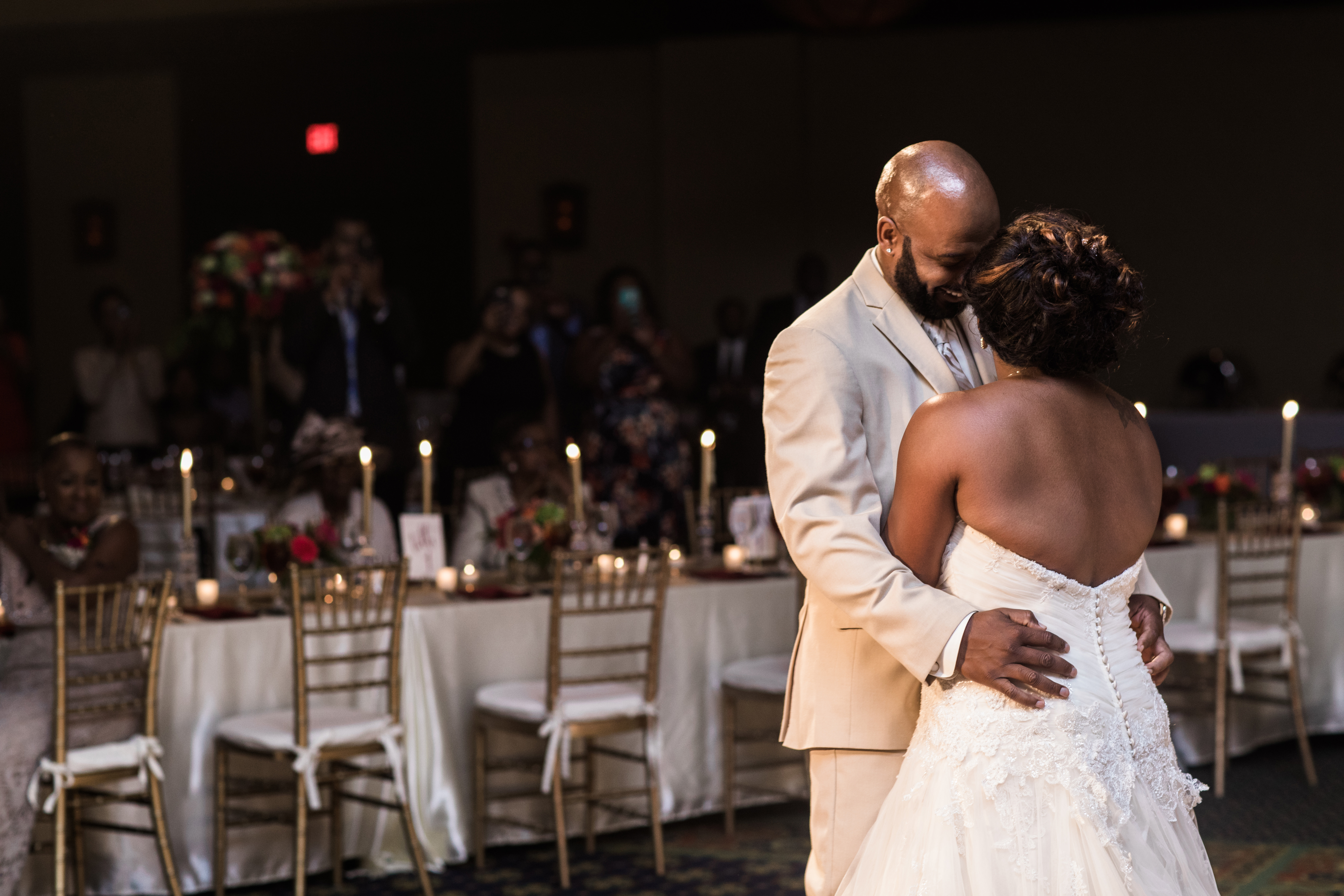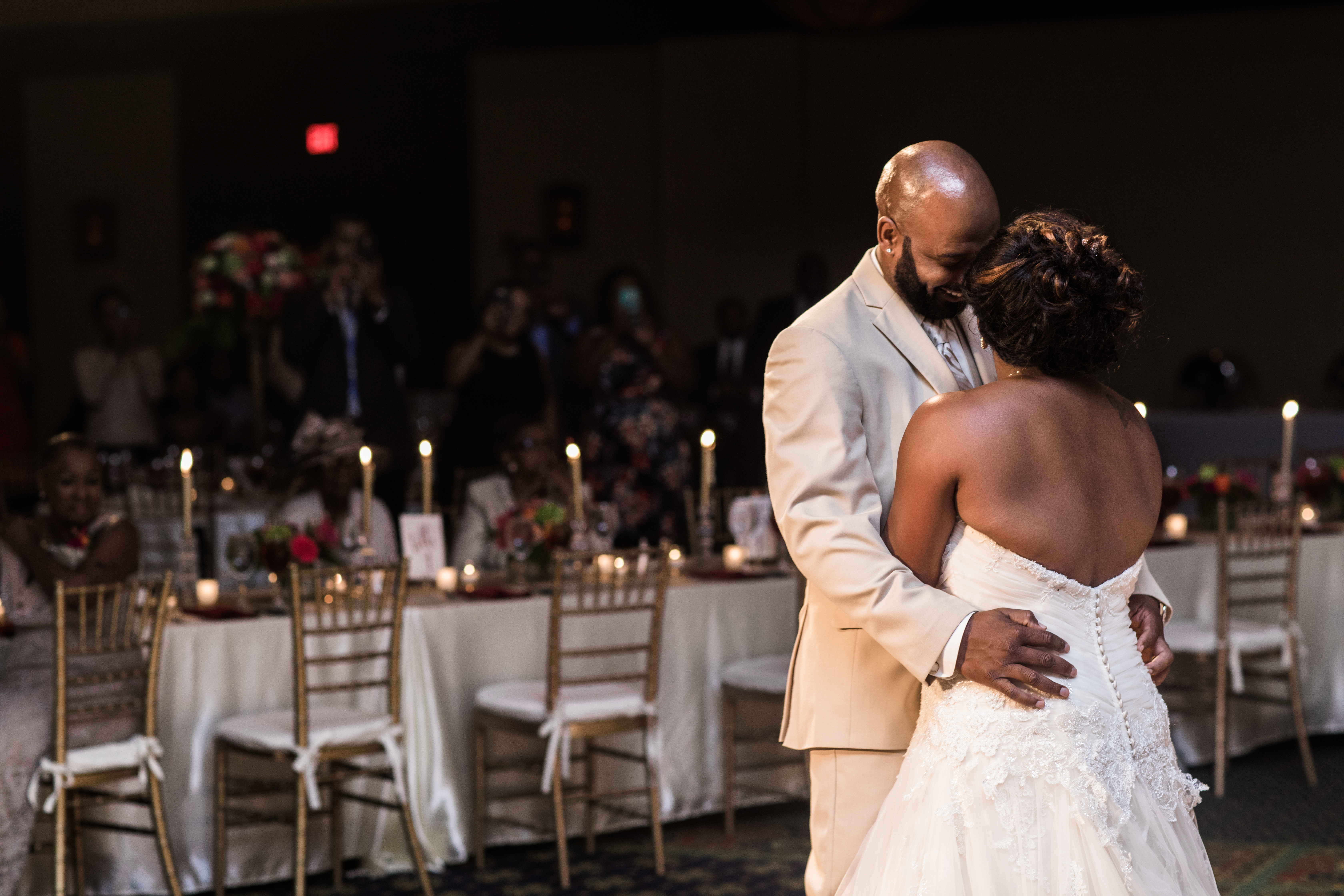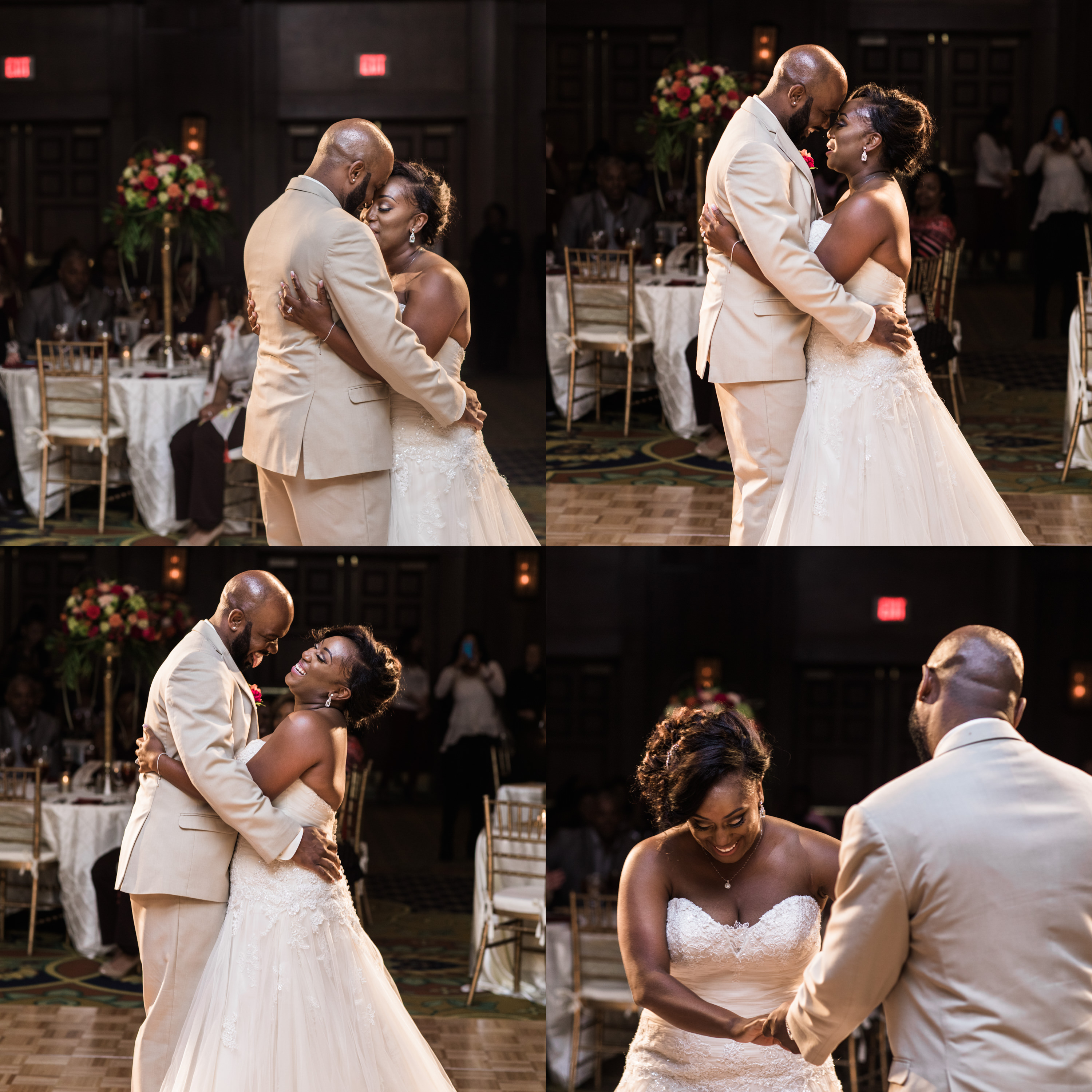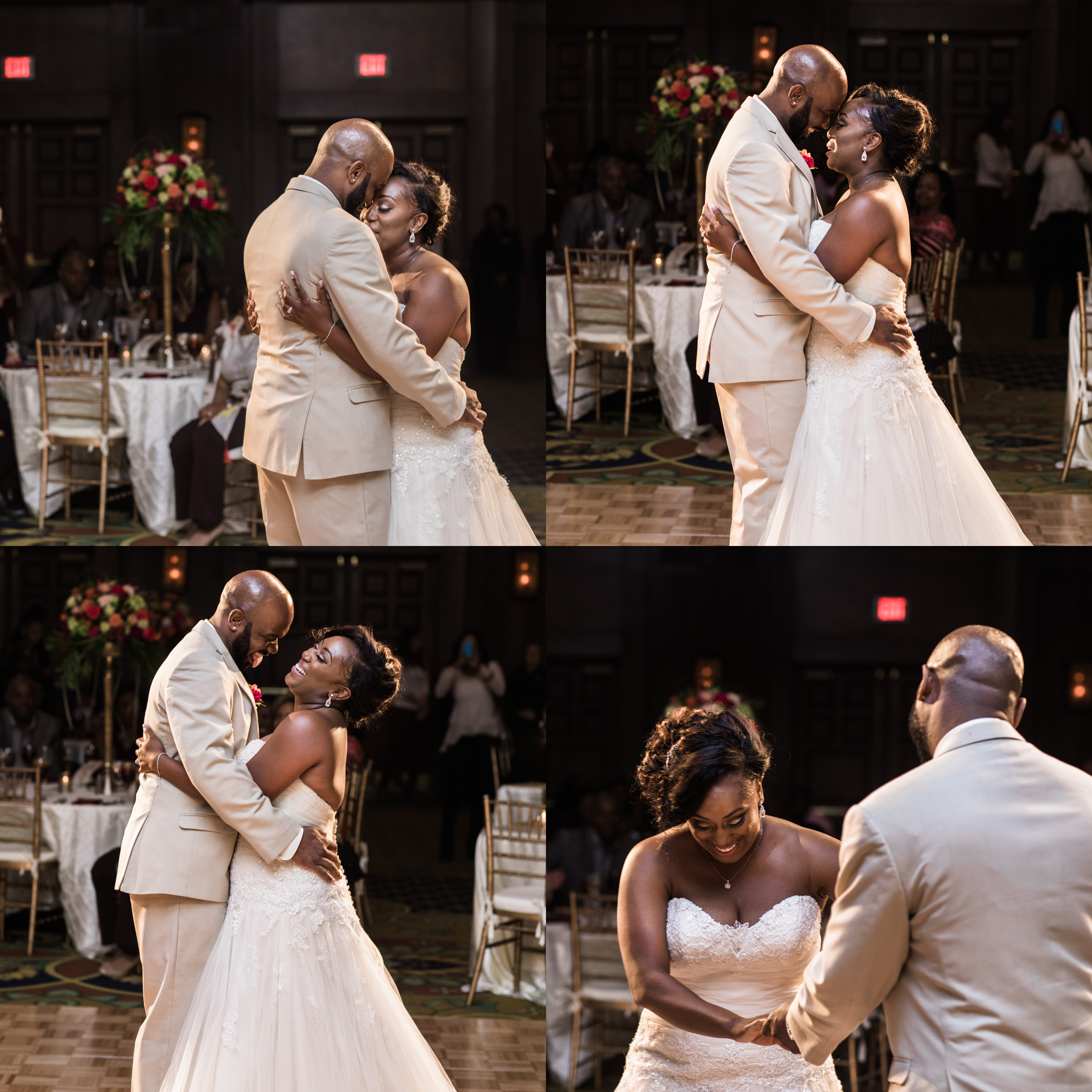 Lakevia and her dad did not have the typical father-daughter wedding day dance, instead they started out slow dancing like normal, then broke out into some moves.  They had such a blast, and I did as well capturing every moment of it!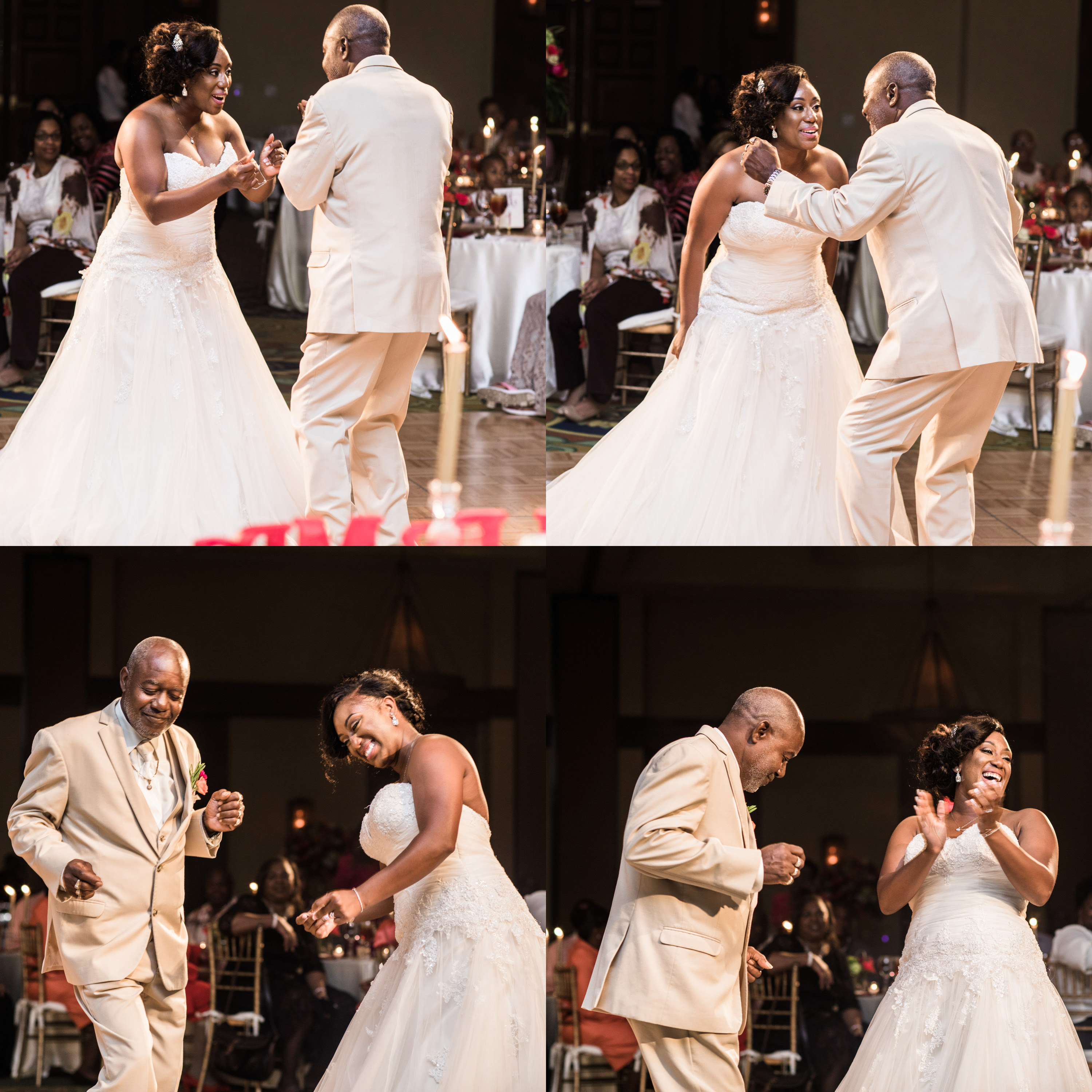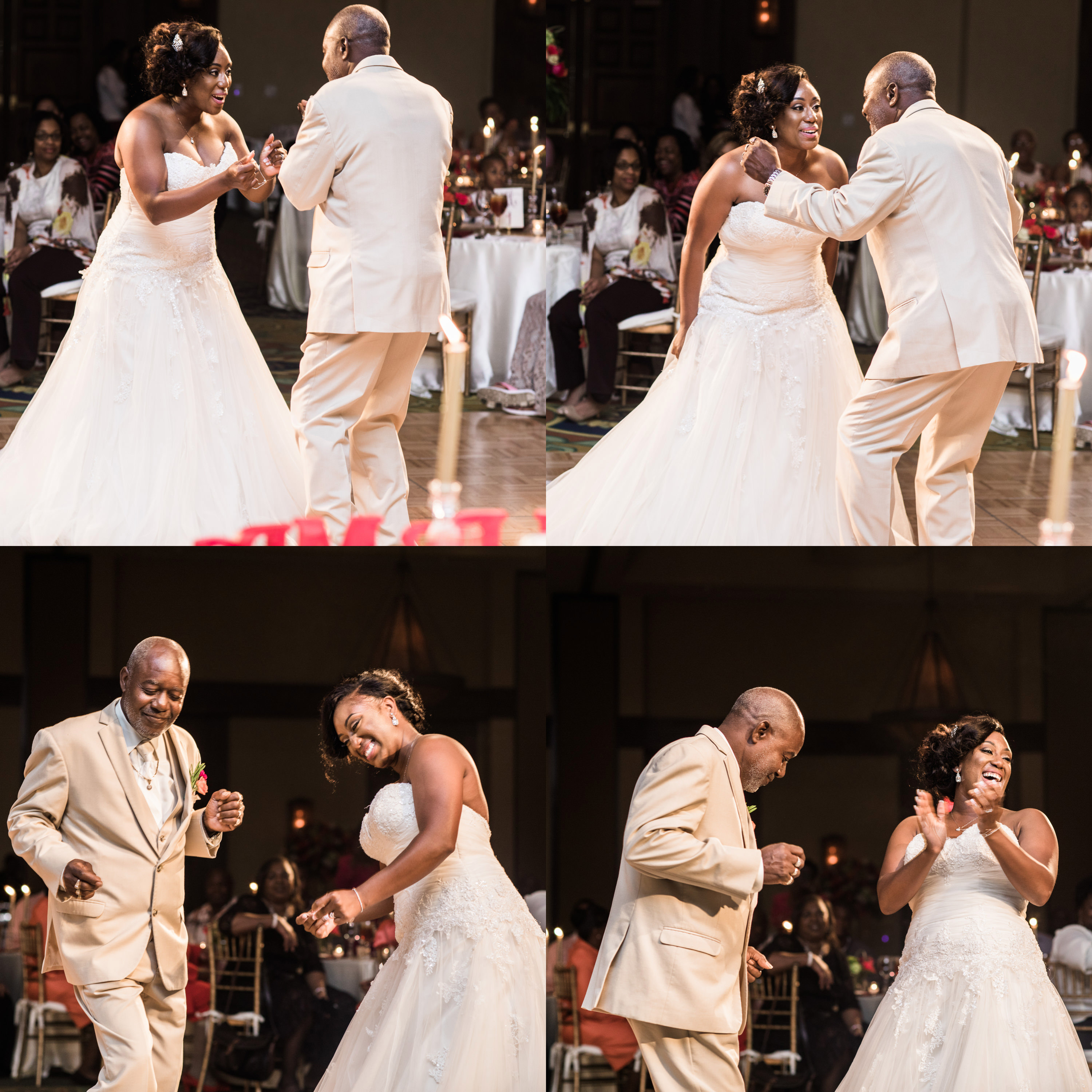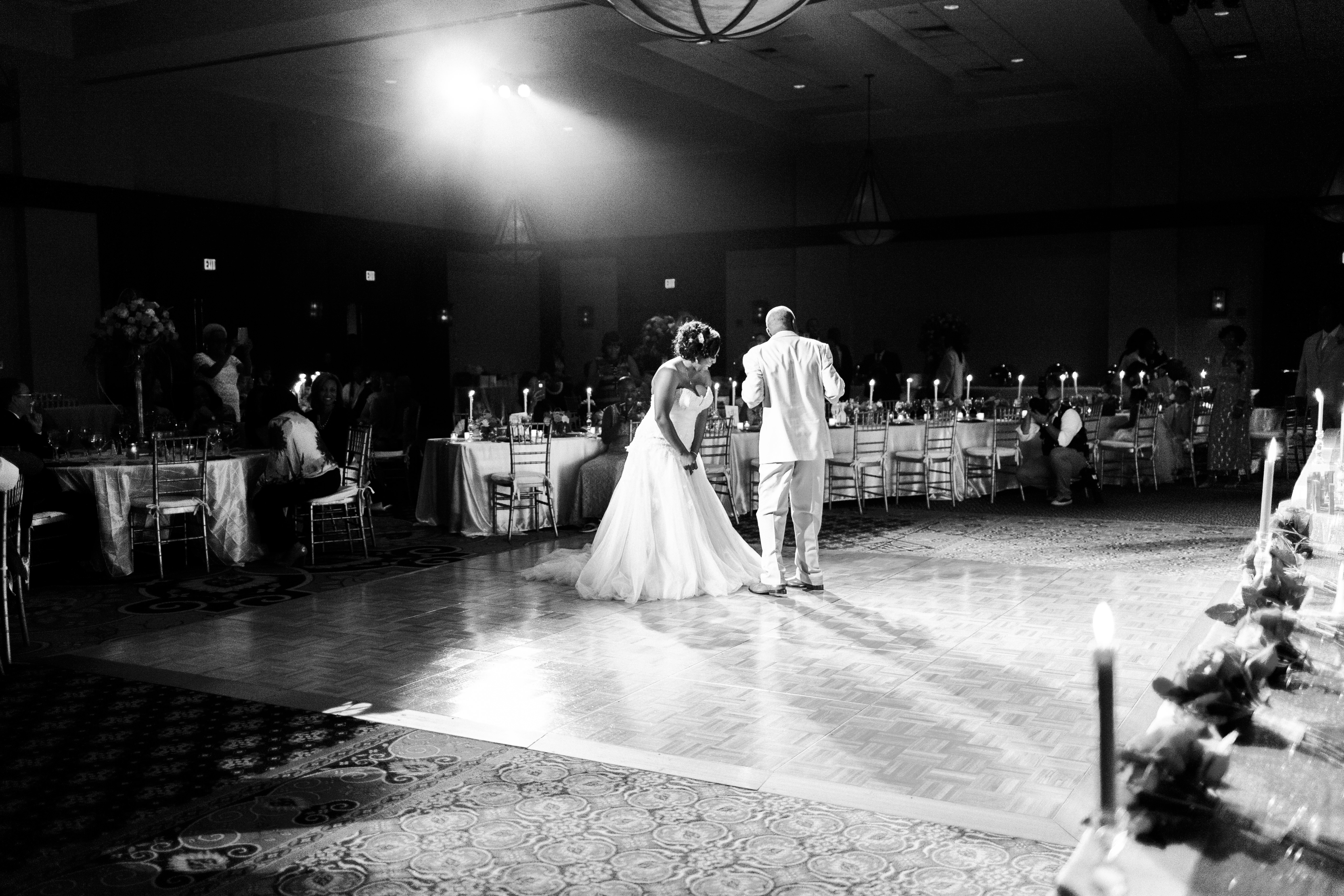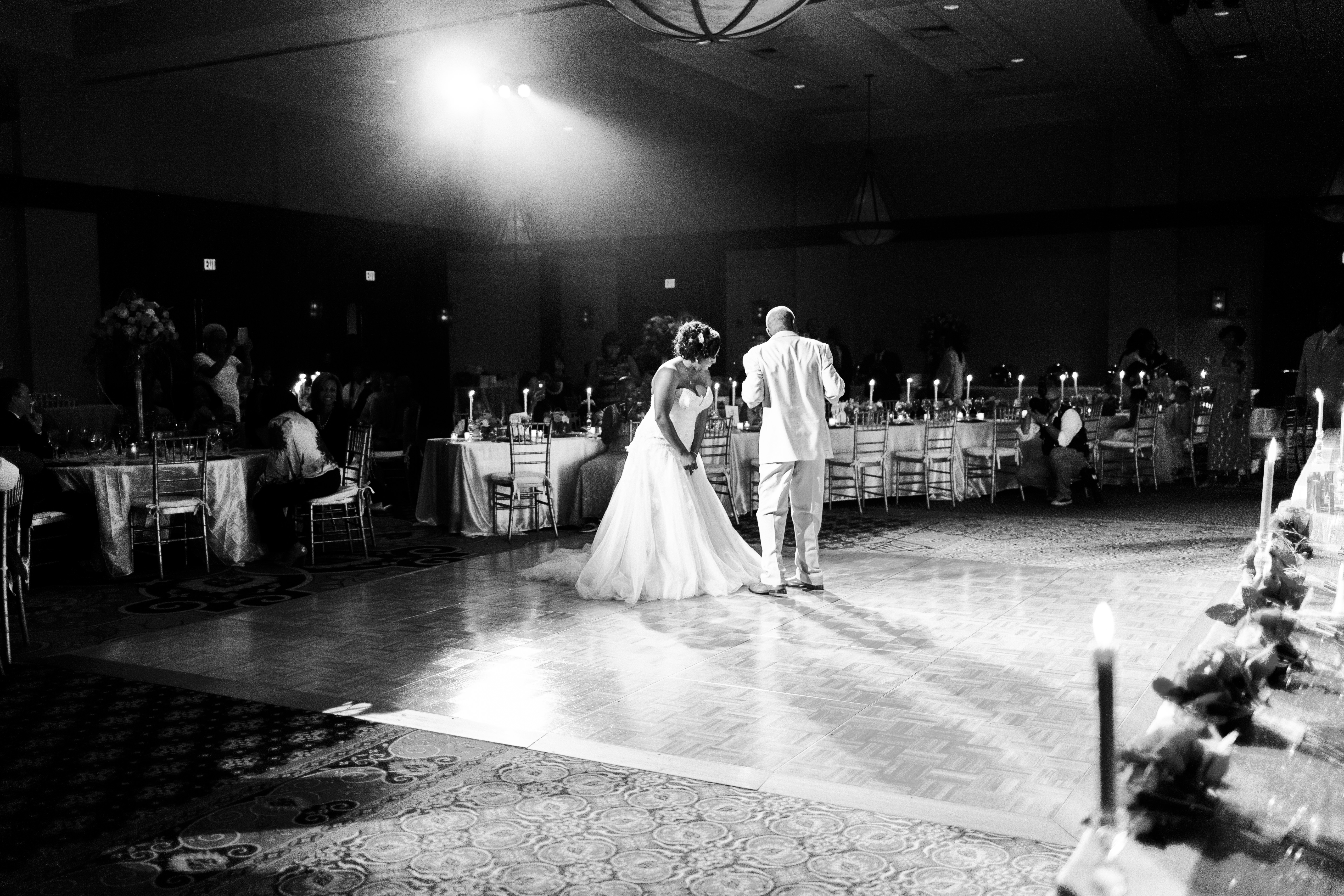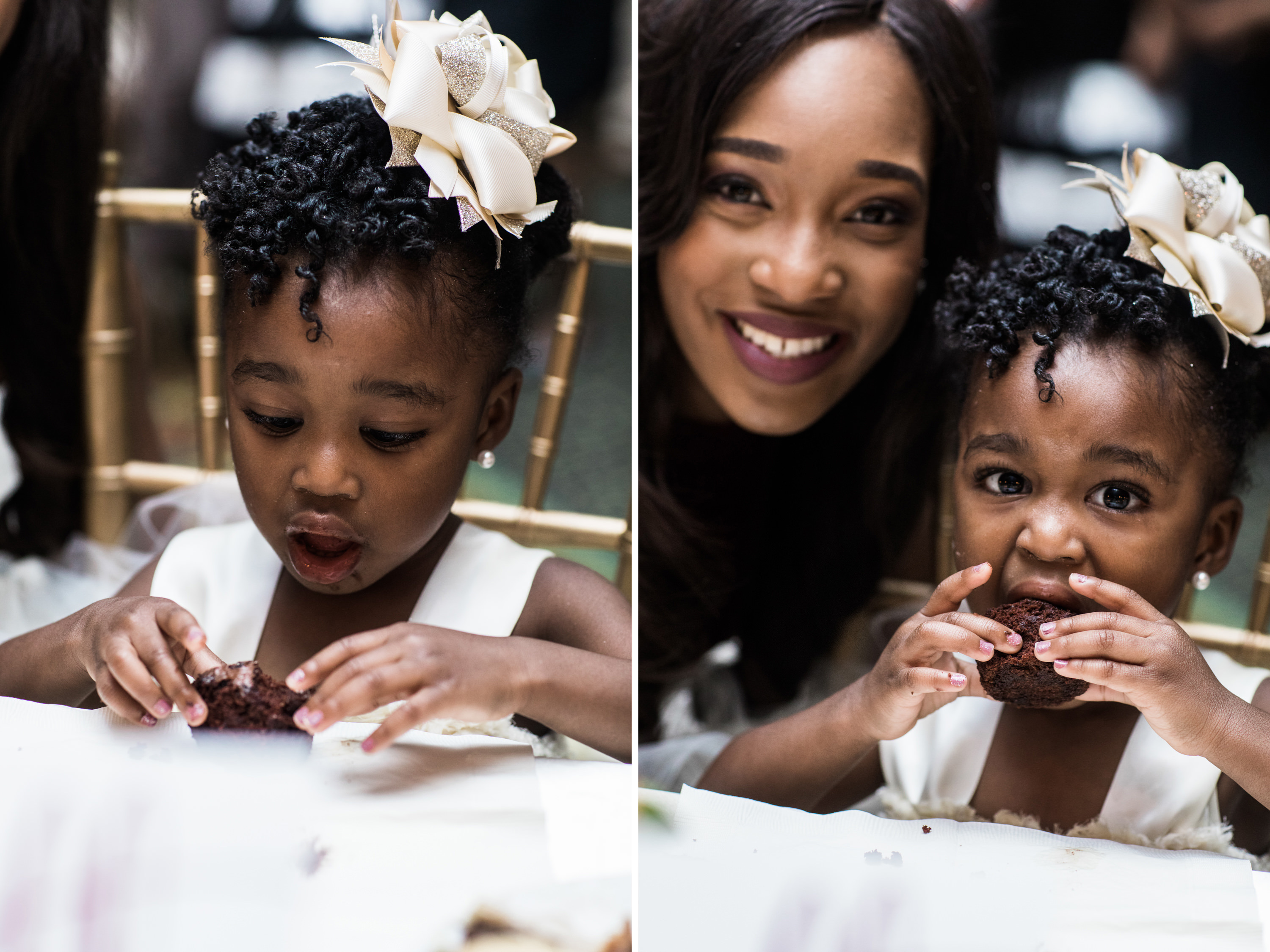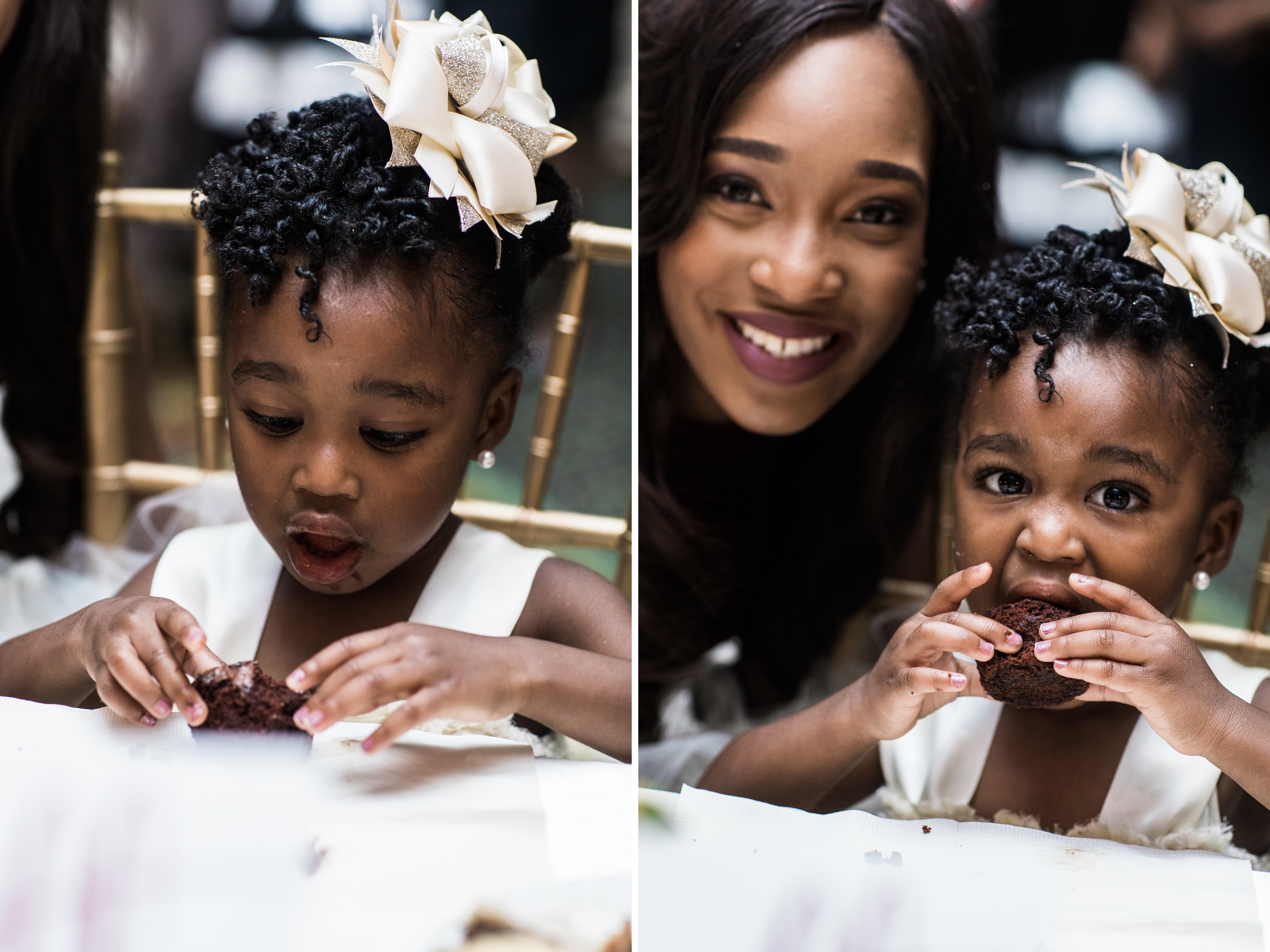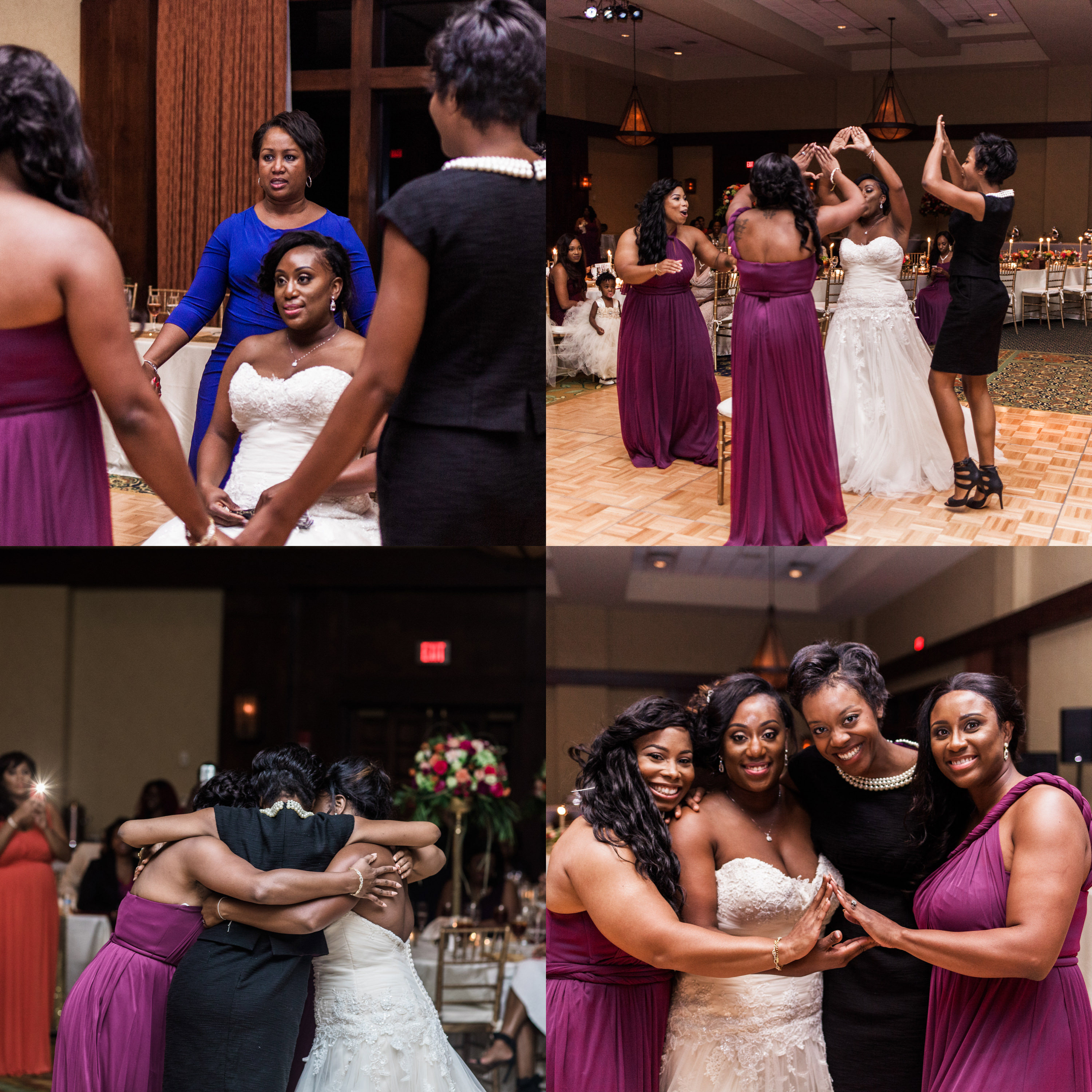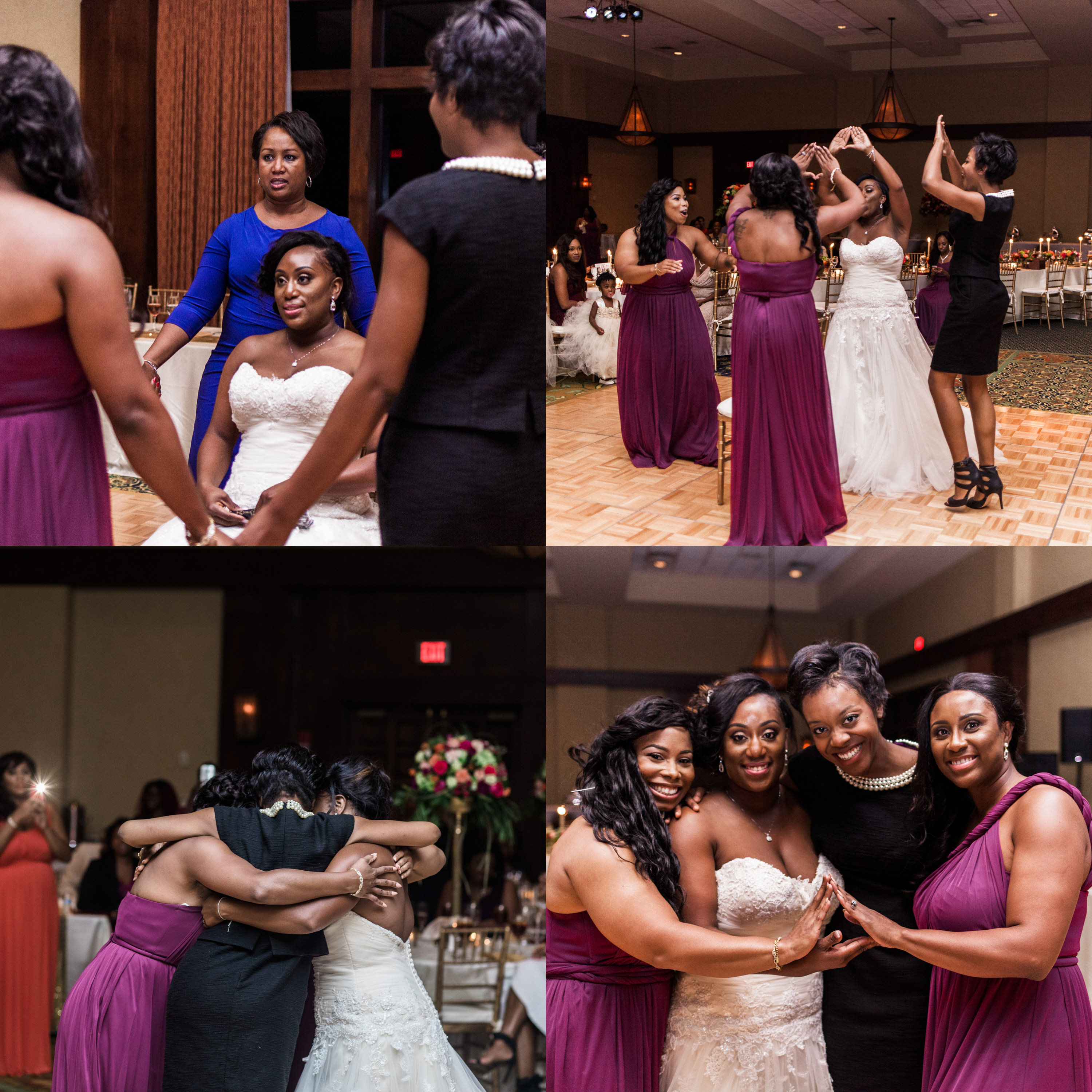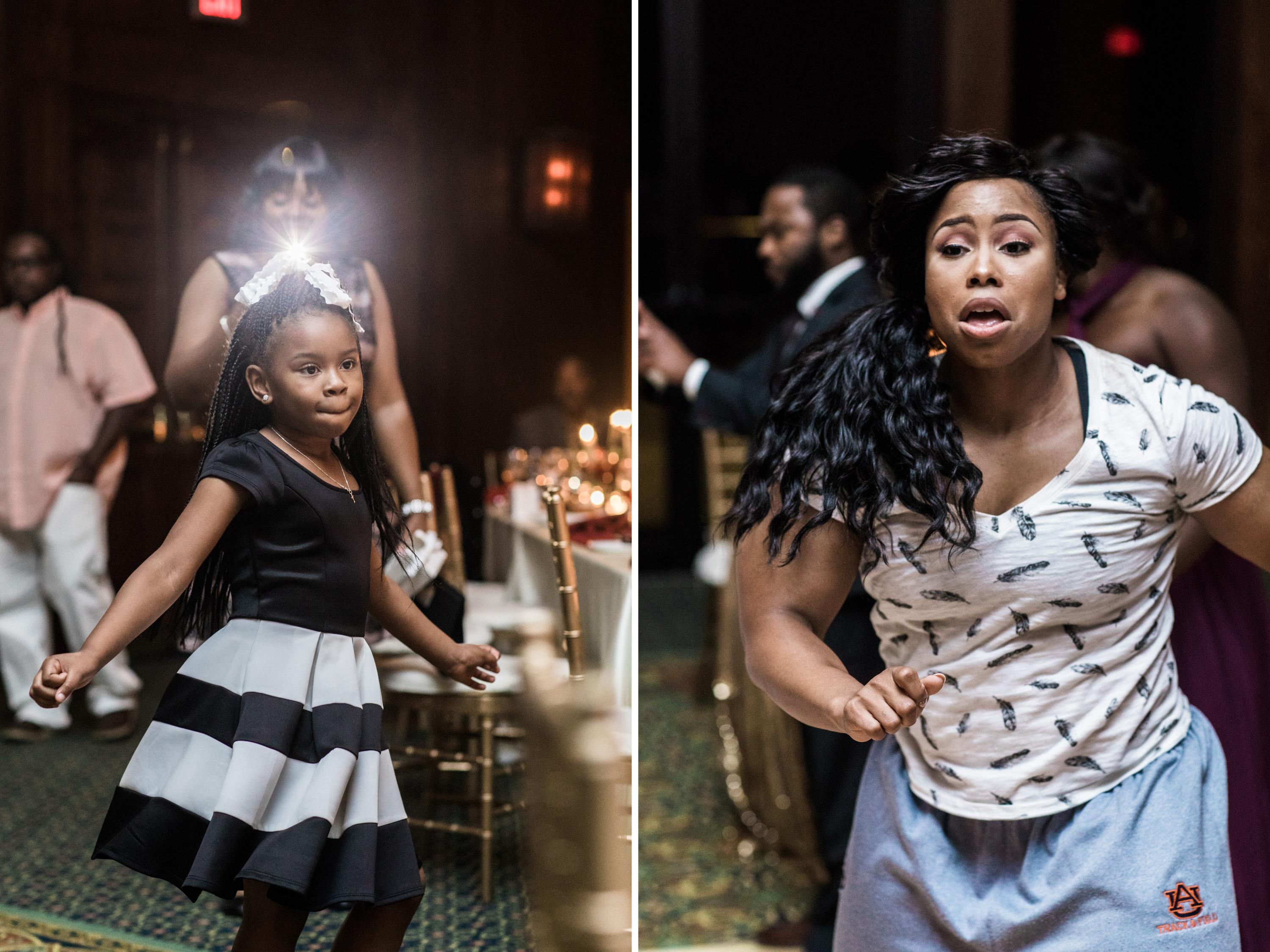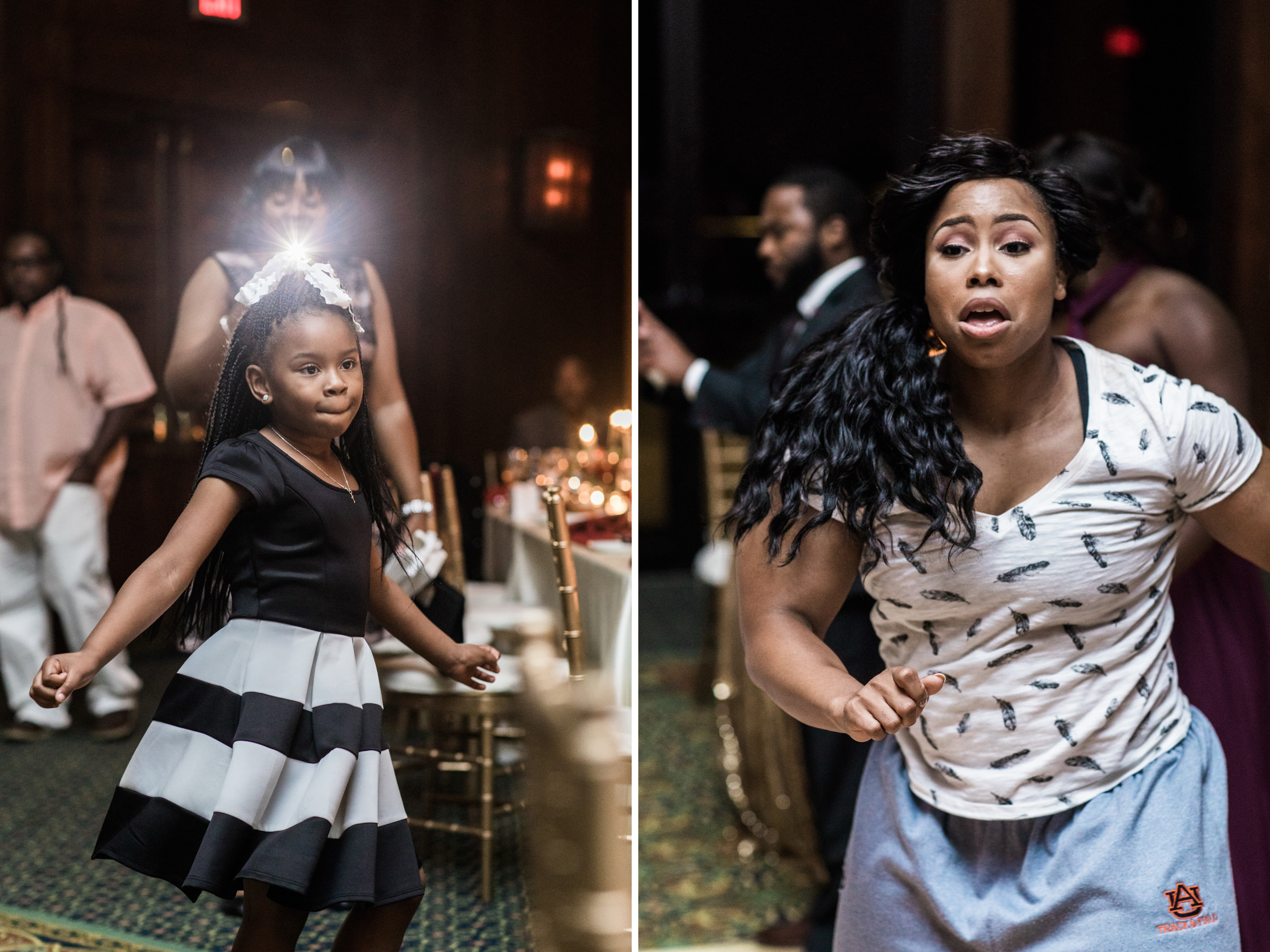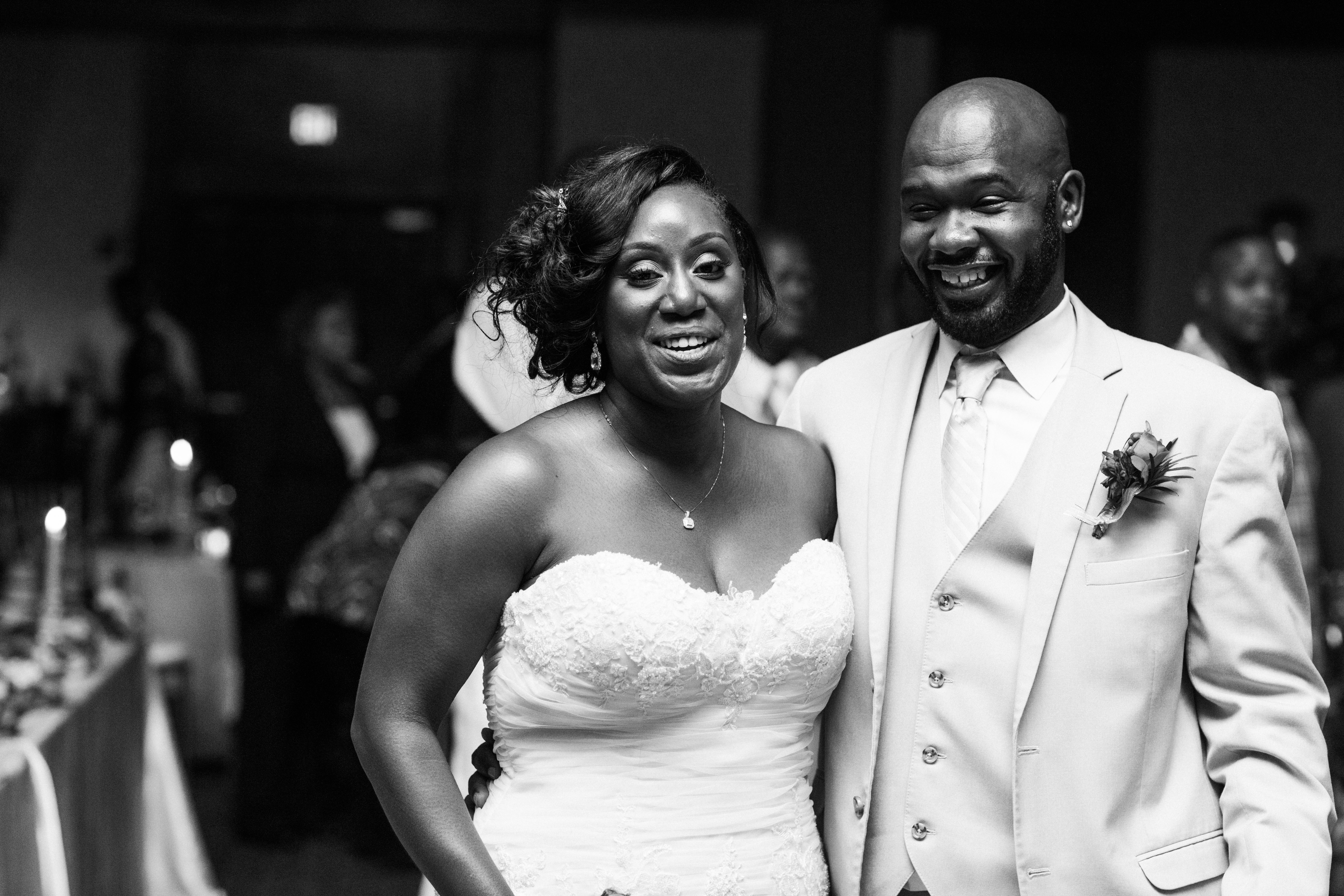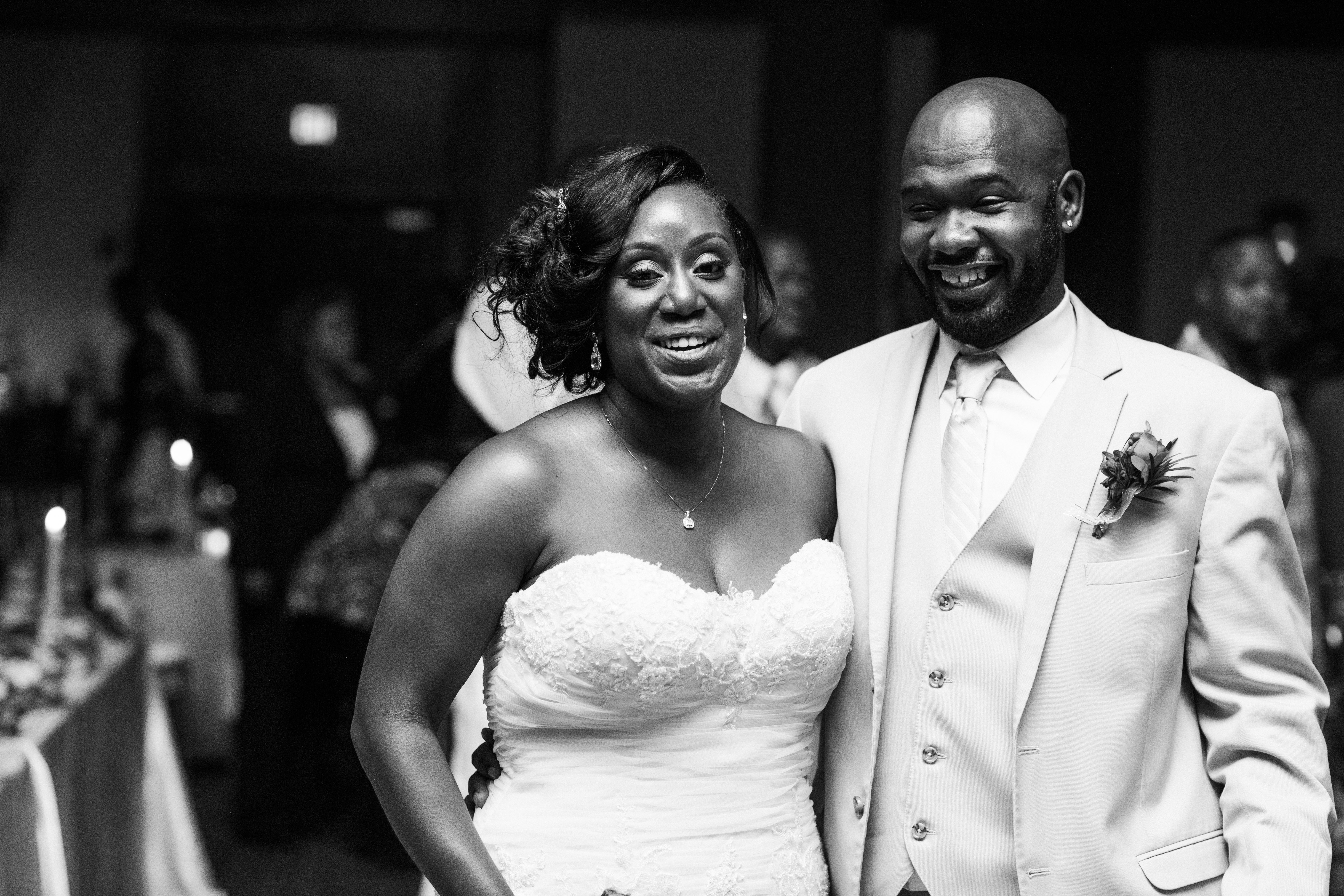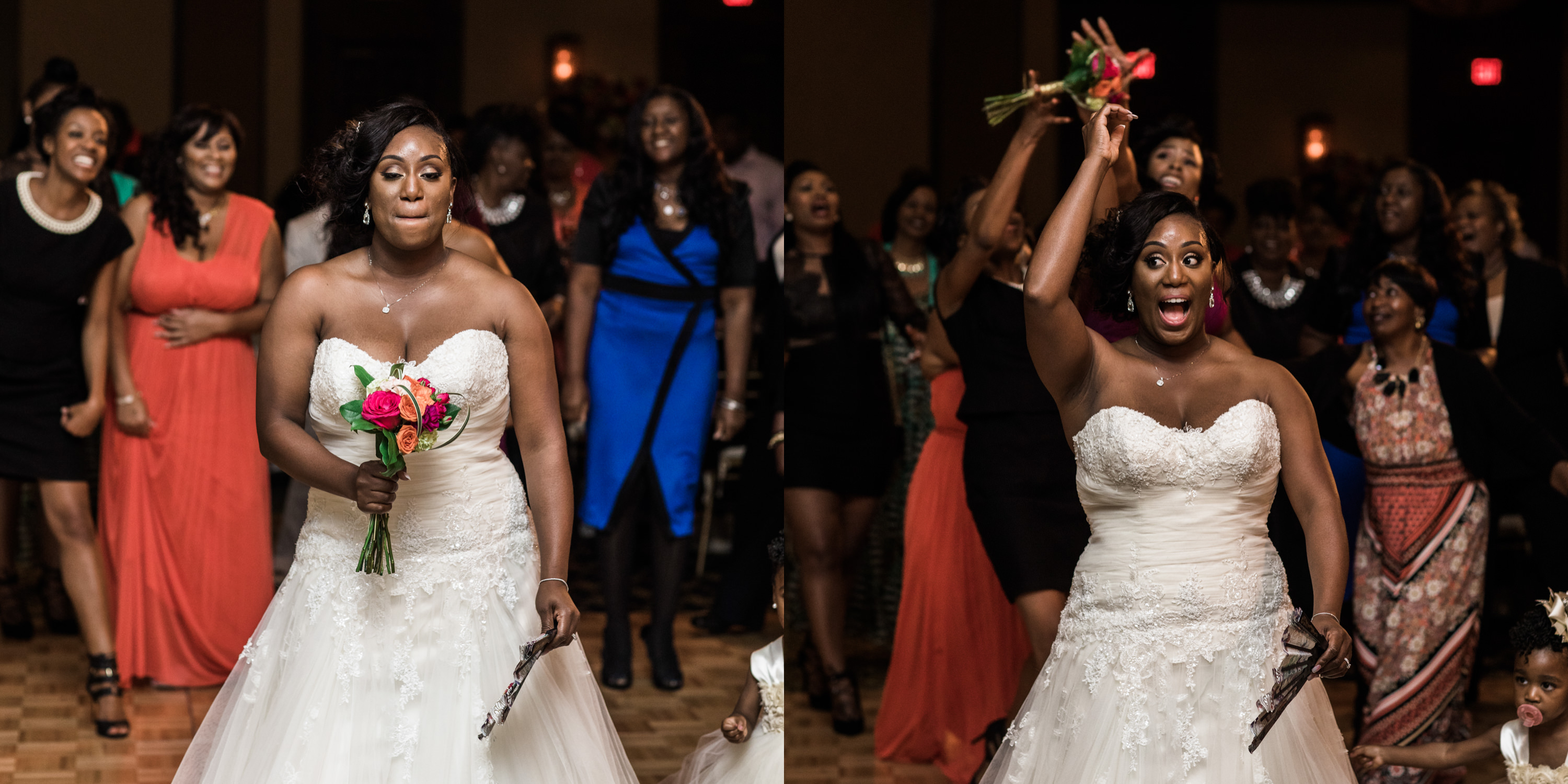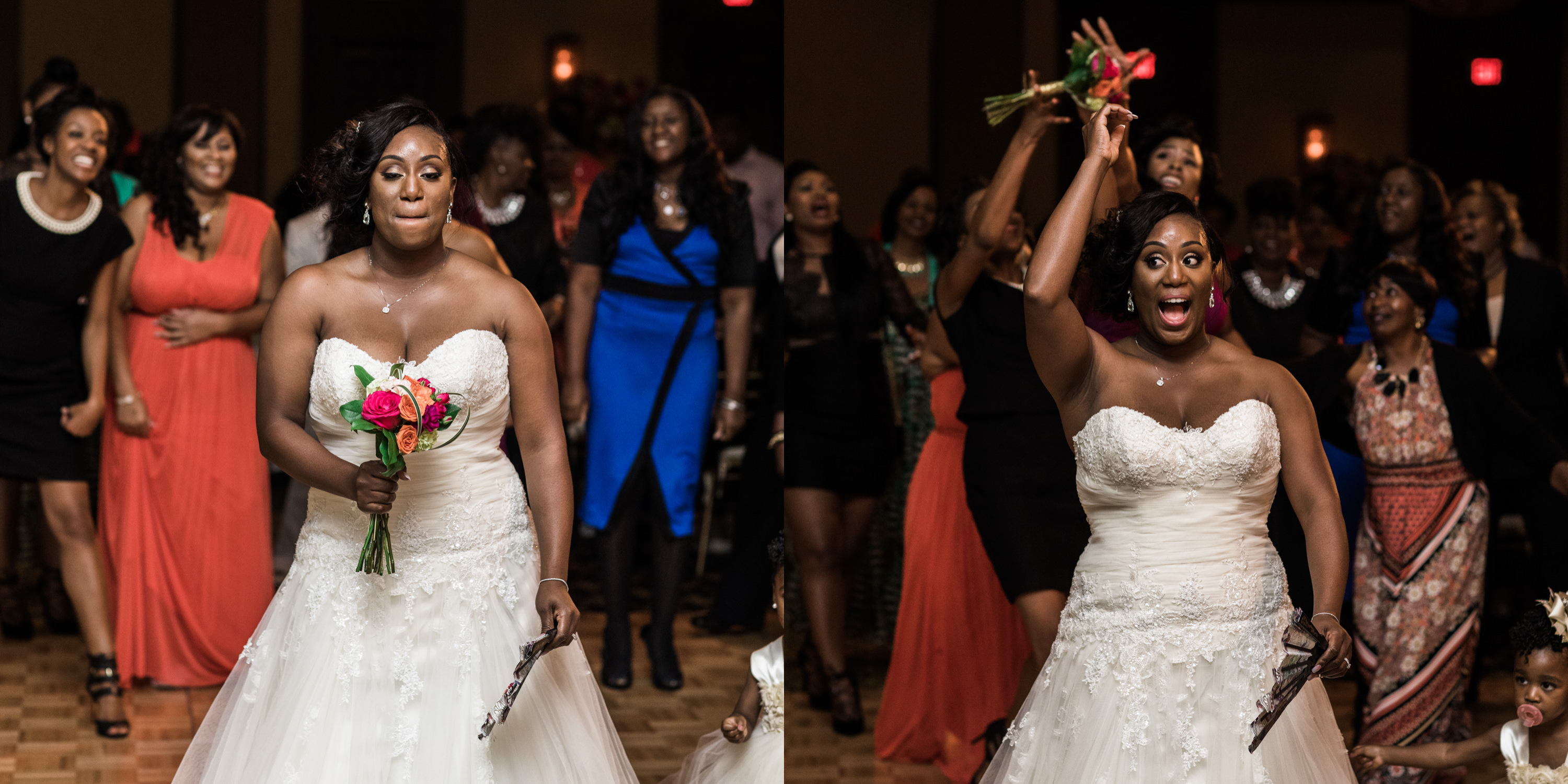 When it was Eric's turn to take off Lakevia's garter and throw it to his groomsmen, he threw it so high that it landed in the huge light fixture above the ballroom!  The whole ballroom was roaring in laughter.  Eric ended up using another and trying again, the second time ending with a groomsman catching her garter!  Thanks goodness for two!  I'm betting that garter is still up there!!